Frieze Los Angeles 2023
Booth B14
February 16 — 19, 2023
---
Arlene Shechet & Nicola Tyson
Frieze Los Angeles, Booth B14
February 16 – 19, 2023

For Frieze Los Angeles, Vielmetter Los Angeles will feature a two-person presentation of new works by Arlene Shechet and Nicola Tyson. Drawing from their respective practices in sculpture (Shechet) and drawing (Tyson), both artists have been on the vanguard of formalist experimentation for the past 40 years.
Arlene Shechet's sculptures are chimeric amalgamations which refer as much to the body as the architecture which contains it. Working in human scale with intimate precision, the sculptures incorporate materials such as steel, wood, and glazed ceramic within compositions that are both discordant and harmonious, seemingly defying logic and gravity.
British-born artist Nicola Tyson's drawings and paintings upend gender and representation. Termed "psycho- figuration" by the artist, her corporeal forms appear contorted, frozen mid-ritual in a frenzied, pregnant accumulation of graphite. Heavily influenced by her youth in the 1980s London Underground, Tyson's work embraces an intuitive, expressionist sensitivity.
Together, Shechet and Tyson's works play off the other, challenging gendered expectations of craft, assemblage and adornment. Tyson's sparse landscapes and wild embodiments feel grounded by Shechet's modern totems, which in turn, offer dimensional visions.
Arlene Shechet's work is currently on view in Disrupt the View at the Harvard Art Museums. Other recent solo exhibitions include T Space and her ambitious commissioned installation, Full Steam Ahead, in Madison Square Park. Her work is in the collections of the Museum of Contemporary Art Los Angeles, The Whitney Museum of American Art, and the Centre Pompidou, among many others.
Nicola Tyson's work has been exhibited internationally and included in major collections such as Museum of Modern Art, New York; Solomon R. Guggenheim Museum, New York; Whitney Museum of Art, New York; San Francisco Museum of Modern Art, San Francisco; The Hirshhorn Museum & Sculpture Garden, Washington D.C; and Tate Modern, London.
Arlene Shechet
"Together Again: Fall," 2022
Glazed ceramic, powder coated steel
17 ¹⁄₂" x 17" x 14" [HxWxD] (44.45 x 43.18 x 35.56 cm)
Inventory #SHE176
Courtesy of the artist and Vielmetter Los Angeles
Photo credit: David Schulze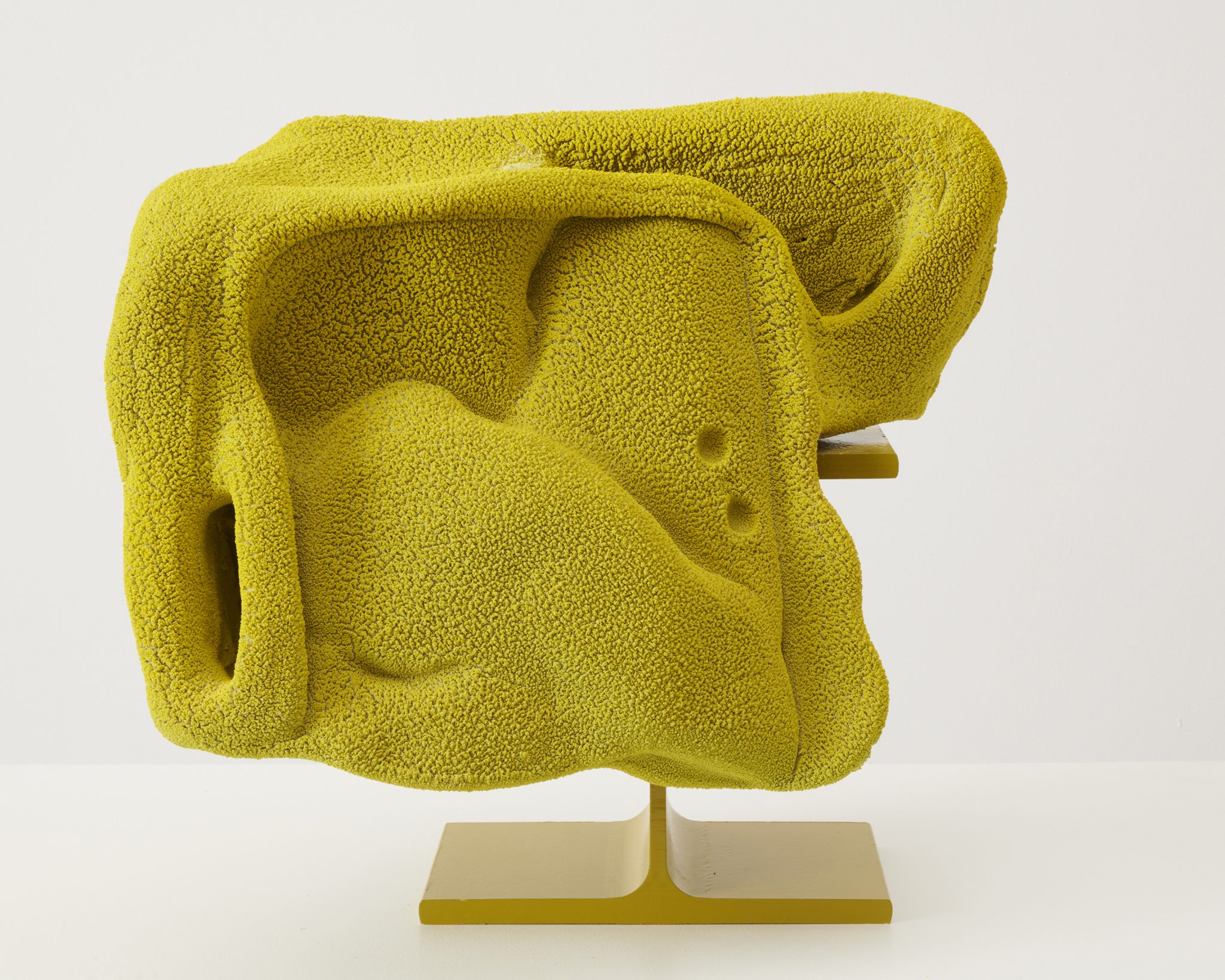 Arlene Shechet
"Moonlit," 2022
Glazed ceramic, dyed hardwood, steel, and plywood
75" x 35" x 27" [HxWxD] (190.5 x 88.9 x 68.58 cm)
Inventory #SHE177
Courtesy of the artist and Vielmetter Los Angeles
Photo credit: David Schulze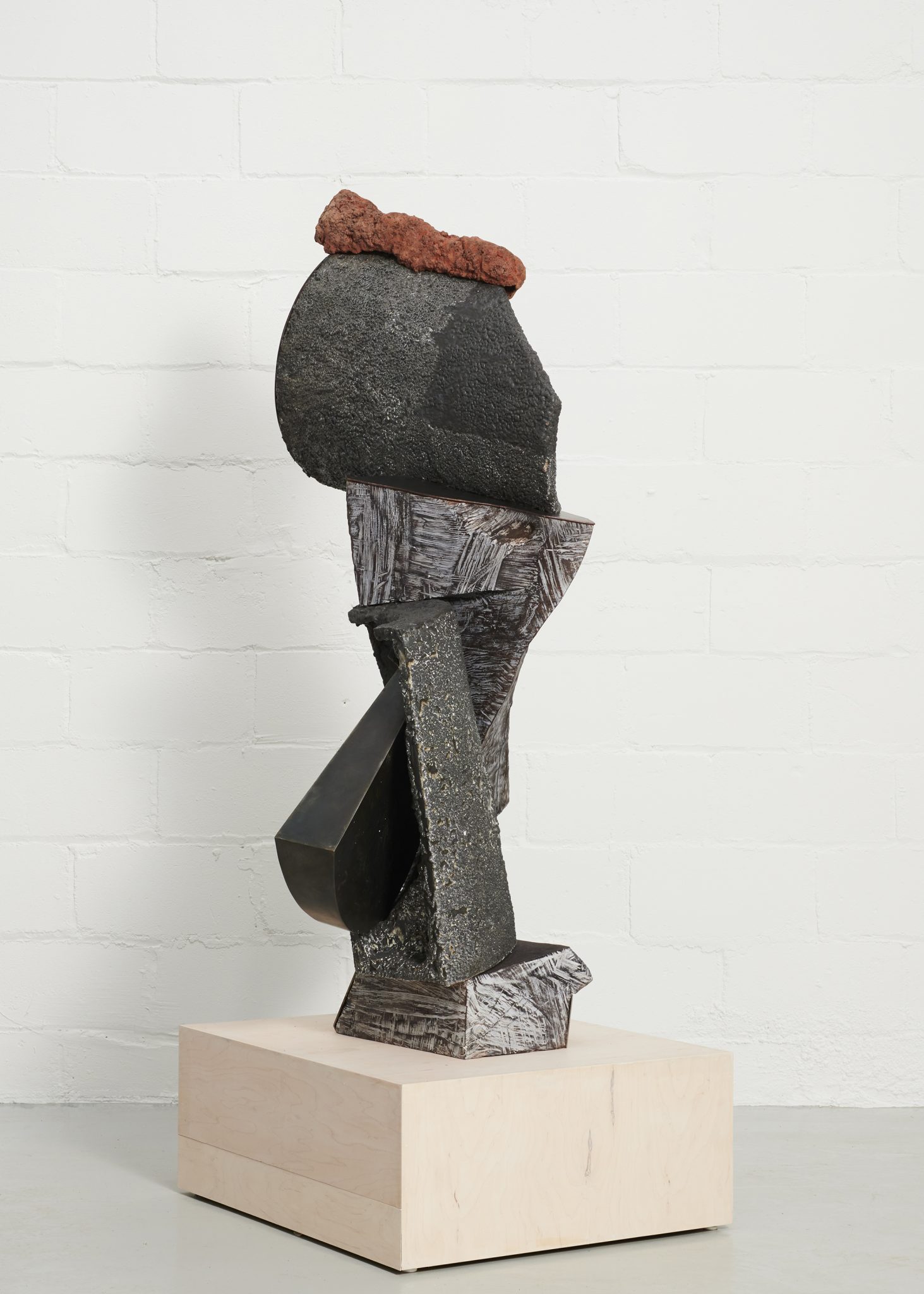 Nicola Tyson
"Catch," 2023
Graphite on paper
56" x 45" [HxW] (142.24 x 114.3 cm); 60 ³⁄₄" x 49 ³⁄₄" x 2" [HxWxD] (154.3 x 126.36 x 5.08 cm) framed
Inventory #TYS231
Courtesy of the artist and Vielmetter Los Angeles
Photo credit: Jeff McLane
Nicola Tyson
"Winged," 2023
Graphite on paper
56" x 45" [HxW] (142.24 x 114.3 cm); 60 ³⁄₄" x 49 ³⁄₄" x 2" [HxWxD] (154.3 x 126.36 x 5.08 cm) framed
Inventory #TYS232
Courtesy of the artist and Vielmetter Los Angeles
Photo credit: Jeff McLane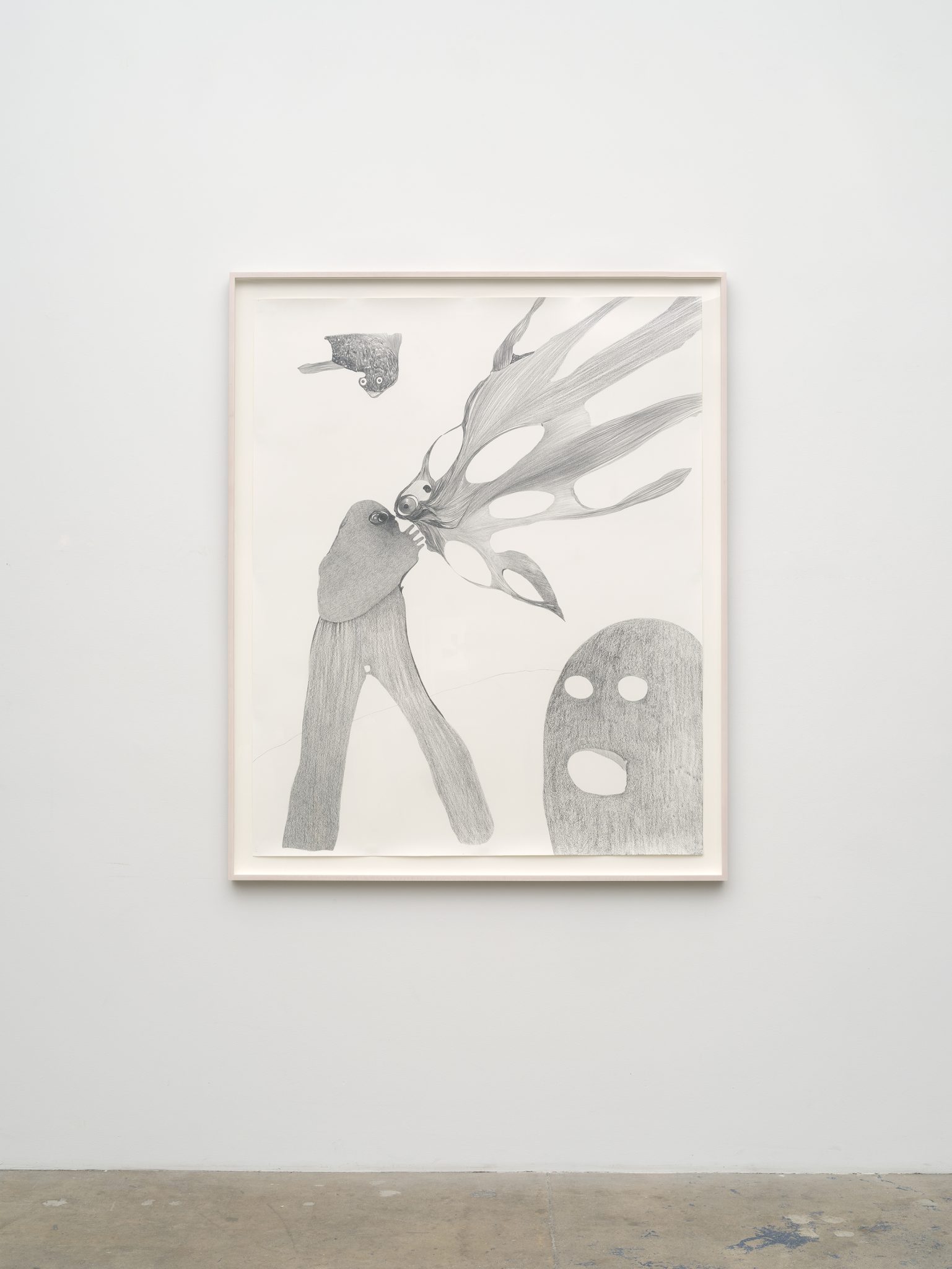 Nicola Tyson
"Lips," 2023
Graphite on paper
56" x 45" [HxW] (142.24 x 114.3 cm); 60 ³⁄₄" x 49 ³⁄₄" x 2" [HxWxD] (154.3 x 126.36 x 5.08 cm) framed
Inventory #TYS259
Courtesy of the artist and Vielmetter Los Angeles
Photo credit: Jeff McLane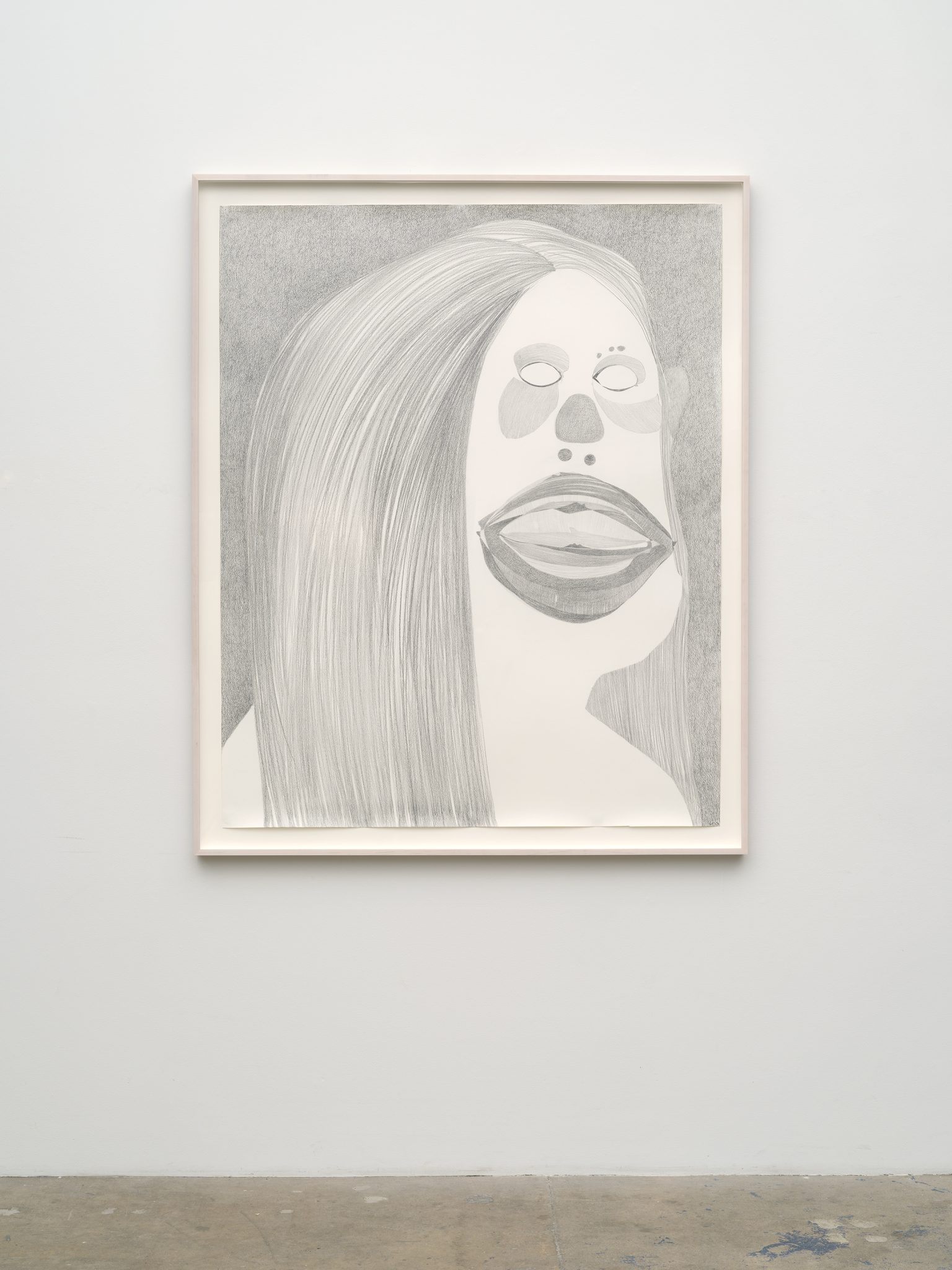 Nicola Tyson
"Frown," 2023
Graphite on paper
56" x 45" [HxW] (142.24 x 114.3 cm); 60 ³⁄₄" x 49 ³⁄₄" x 2" [HxWxD] (154.3 x 126.36 x 5.08 cm) framed
Inventory #TYS260
Courtesy of the artist and Vielmetter Los Angeles
Photo credit: Jeff McLane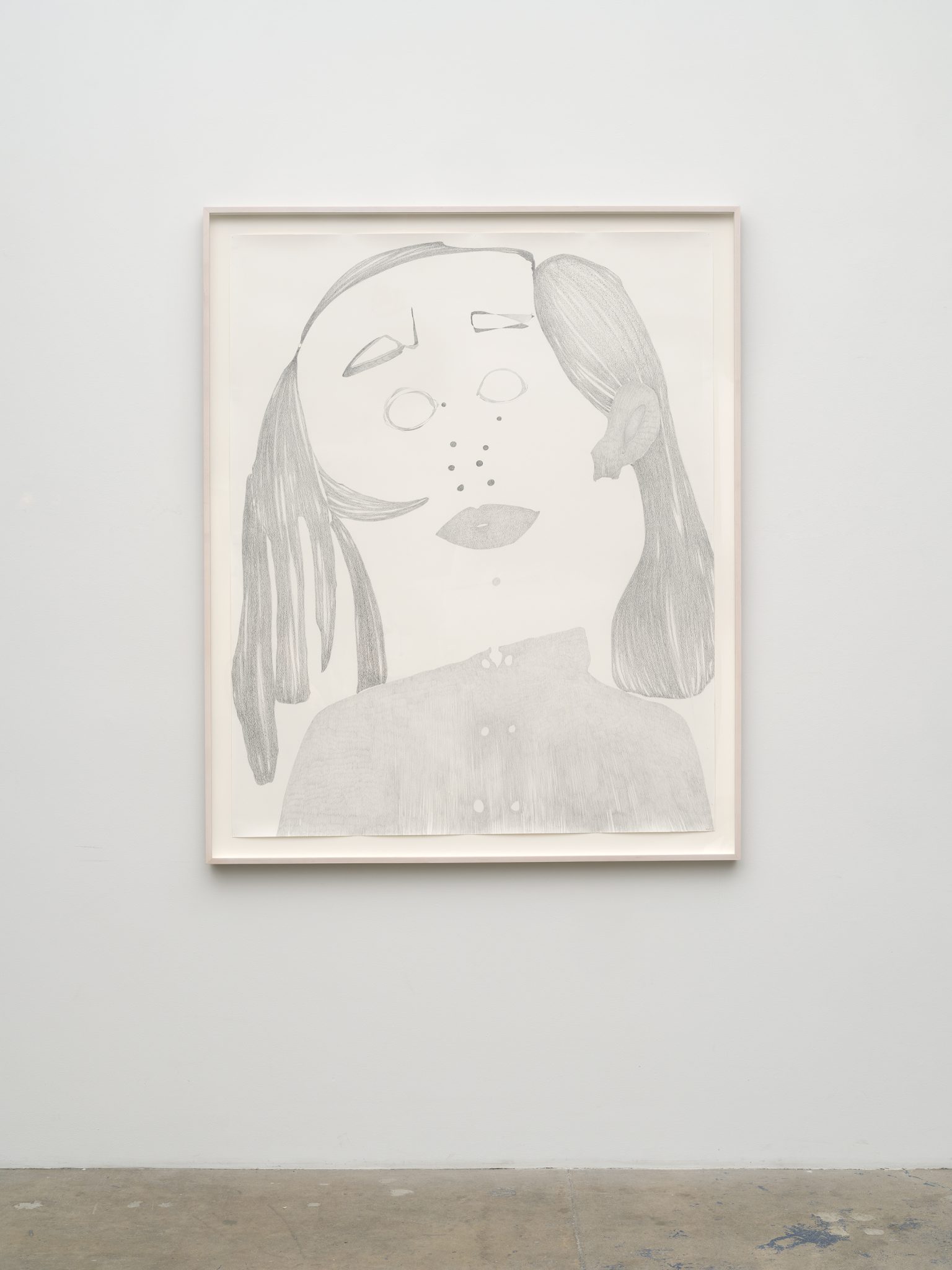 Nicola Tyson
"All Eyes," 2023
Graphite on paper
56" x 45" [HxW] (142.24 x 114.3 cm); 60 ³⁄₄" x 49 ³⁄₄" x 2" [HxWxD] (154.3 x 126.36 x 5.08 cm) framed
Inventory #TYS261
Courtesy of the artist and Vielmetter Los Angeles
Photo credit: Jeff McLane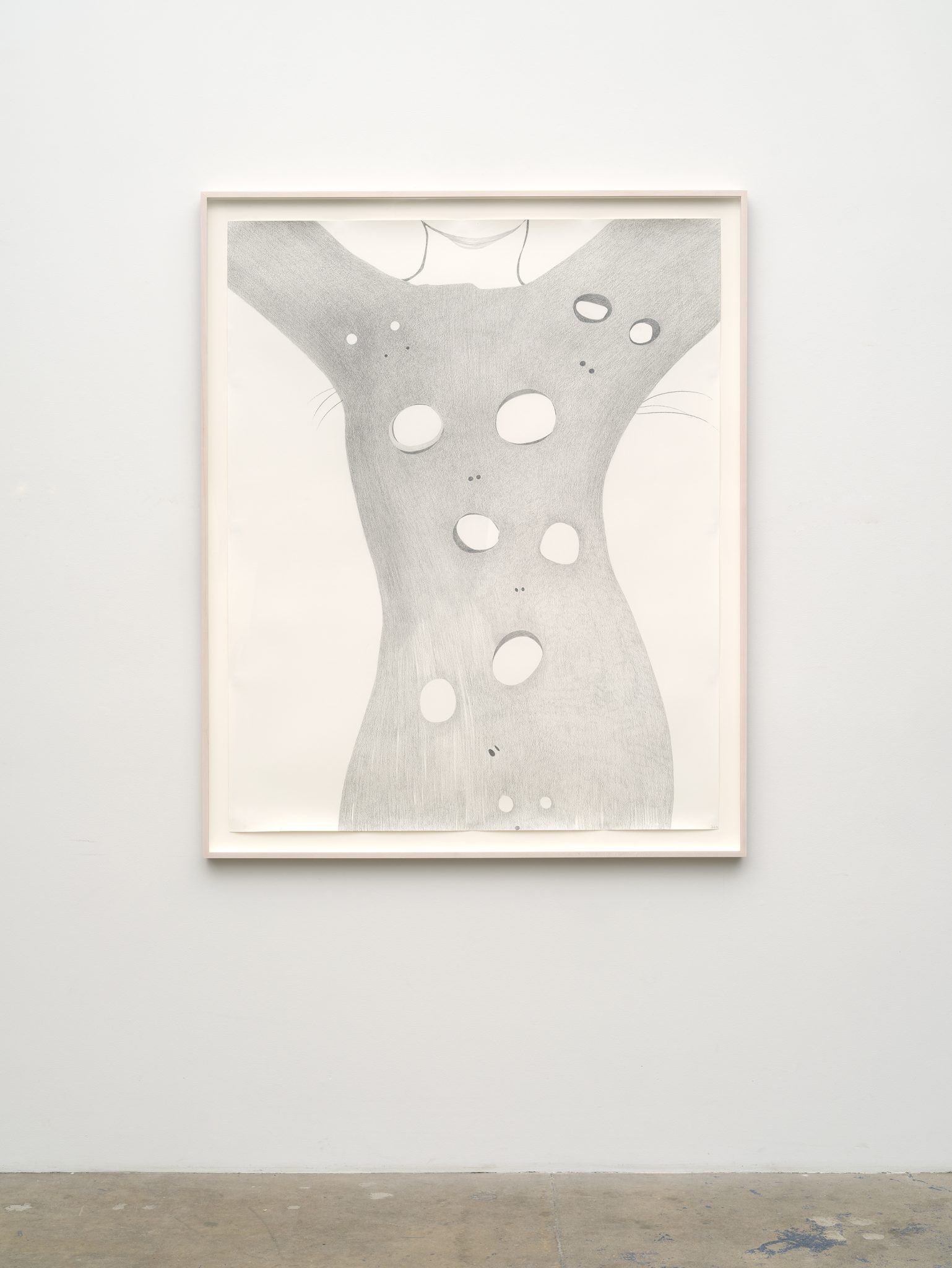 Nicola Tyson
"Kissers," 2023
Graphite on paper
56" x 45" [HxW] (142.24 x 114.3 cm); 60 ³⁄₄" x 49 ³⁄₄" x 2" [HxWxD] (154.3 x 126.36 x 5.08 cm) framed
Inventory #TYS262
Courtesy of the artist and Vielmetter Los Angeles
Photo credit: Jeff McLane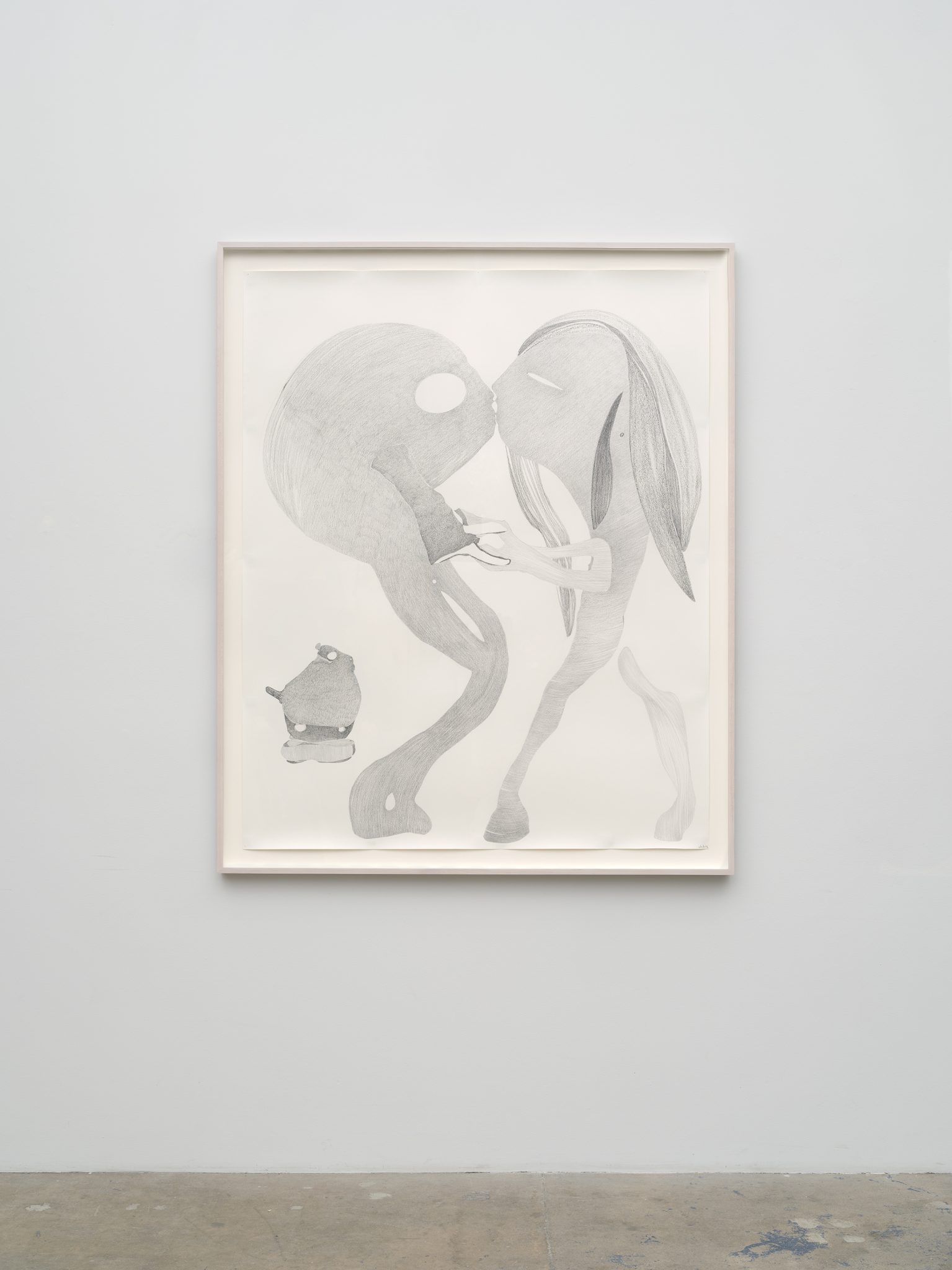 Nicola Tyson
"Buckle," 2018
Graphite on paper
74" x 45" [HxW] (187.96 x 114.3 cm) framed; 70" x 41" [HxW] (177.8 x 104.14 cm) paper size
Inventory #TYS215
Courtesy of the artist and Vielmetter Los Angeles
Photo Credit: Downing Frames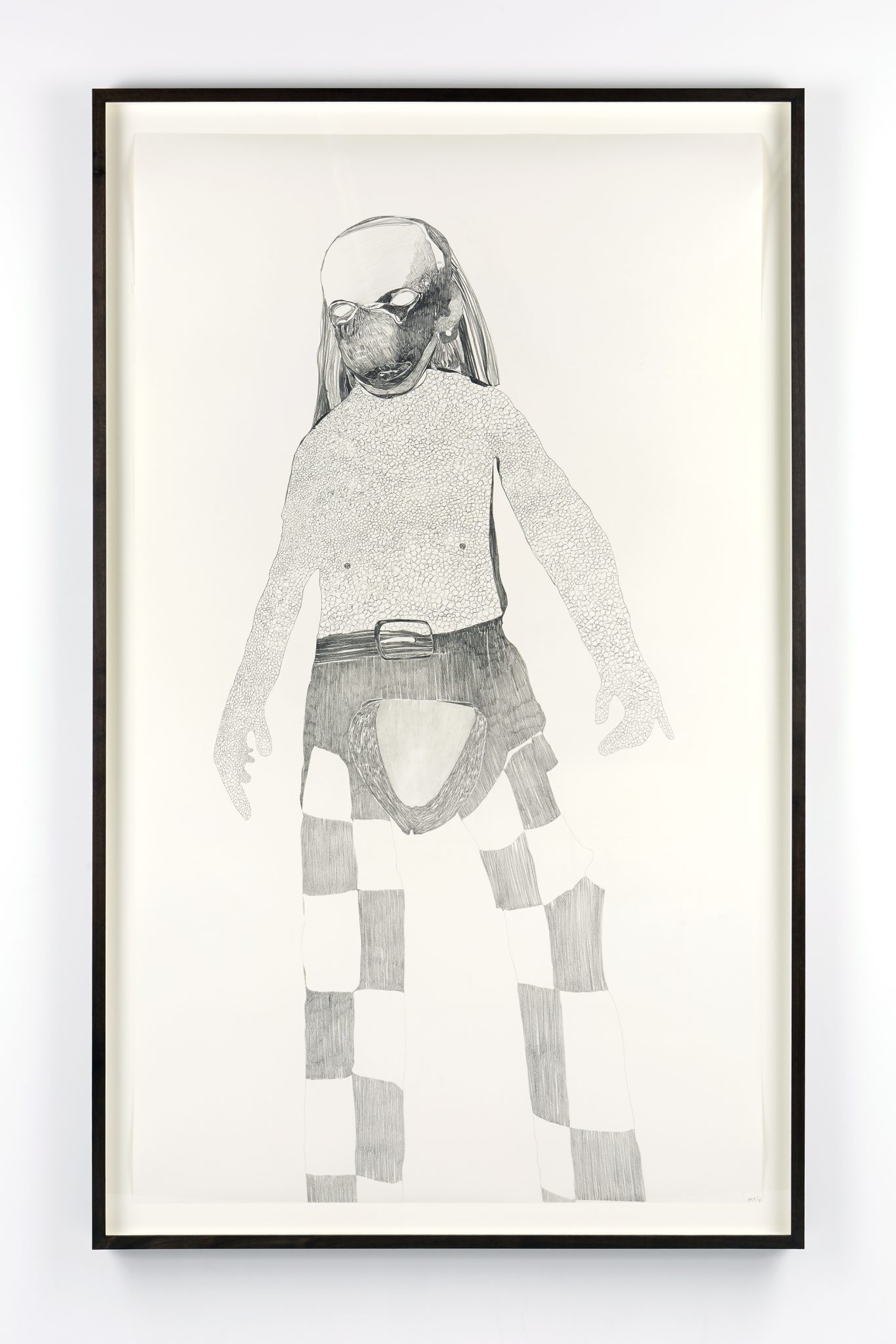 Nicola Tyson
"Woman Crying," 2018
Graphite on paper
70" x 41" [HxW] (177.8 x 104.14 cm) paper size; 74" x 45" [HxW] (187.96 x 114.3 cm) framed
Inventory #TYS216
Courtesy of the artist and Vielmetter Los Angeles
Photo Credit: Downing Frames