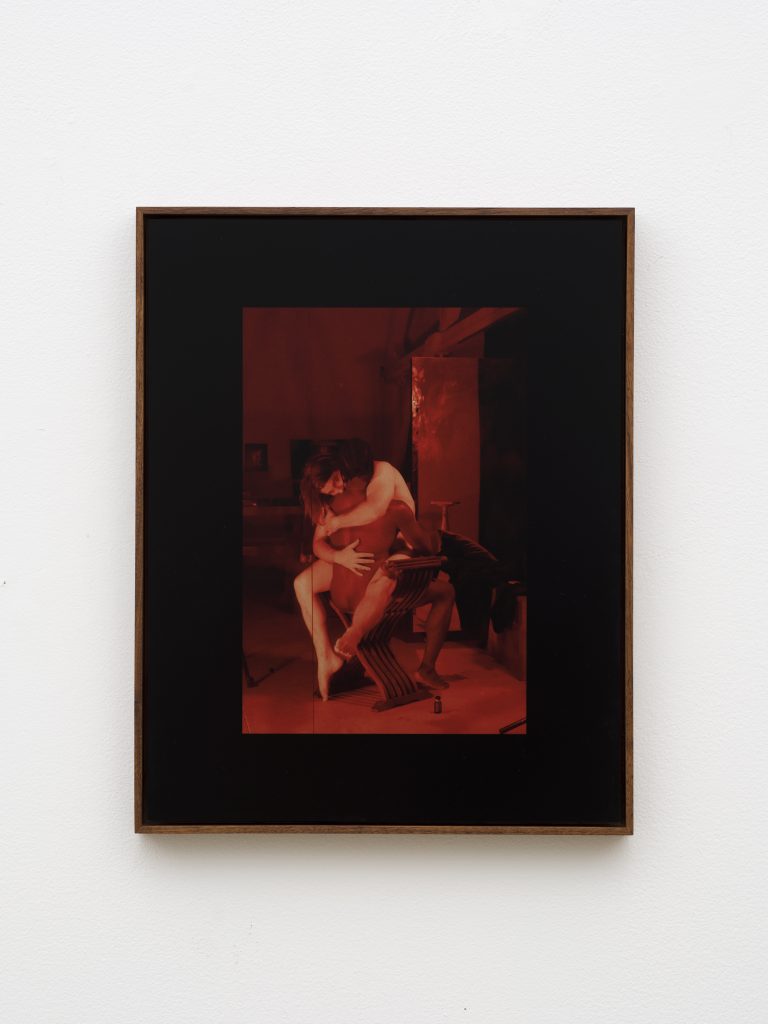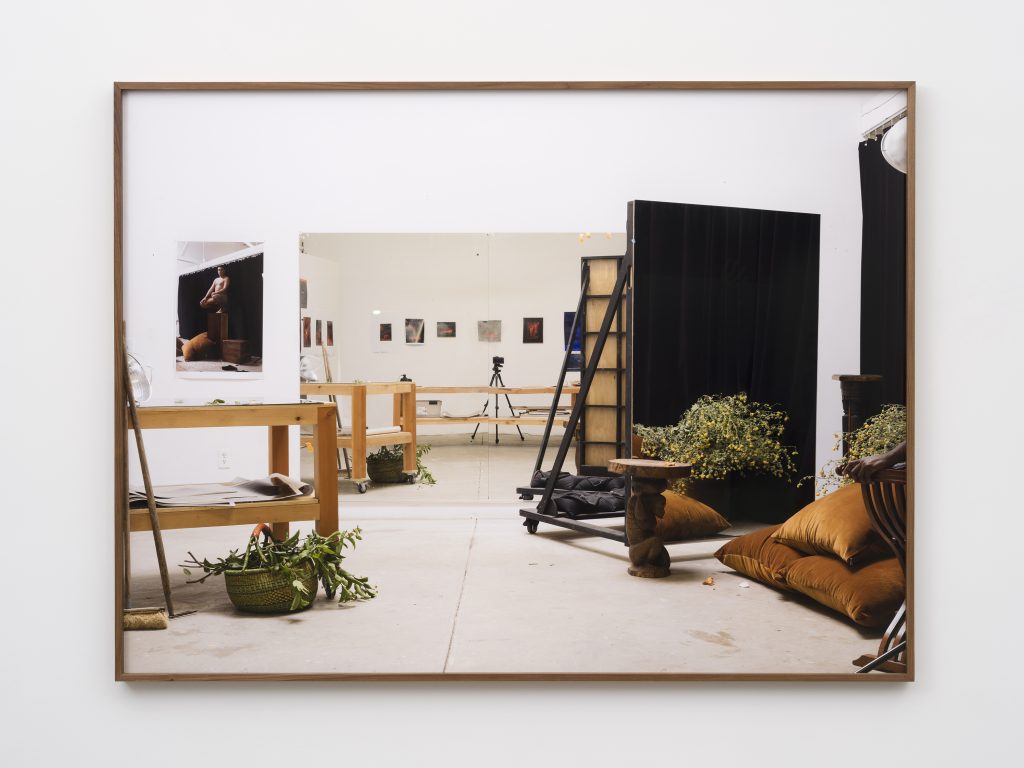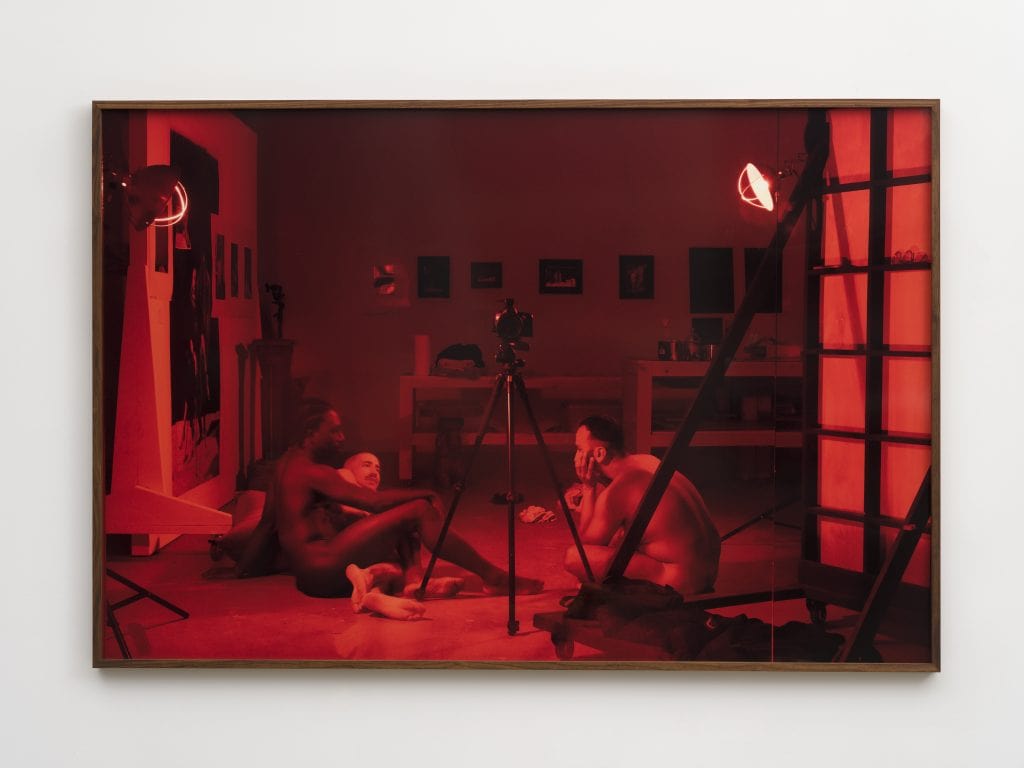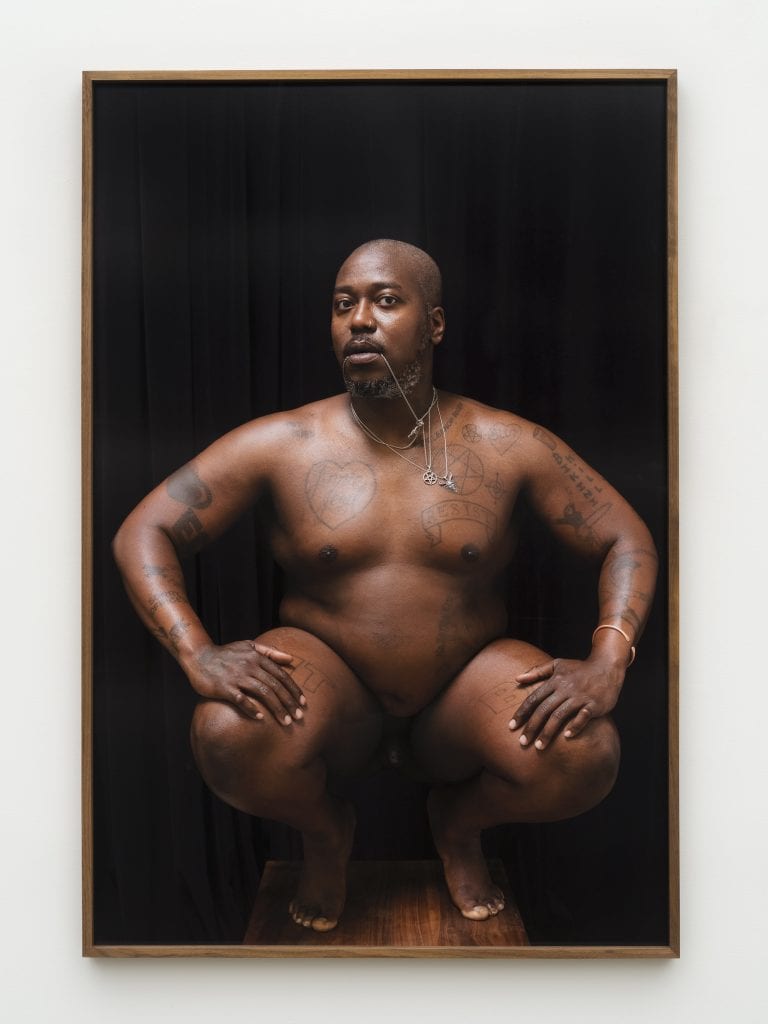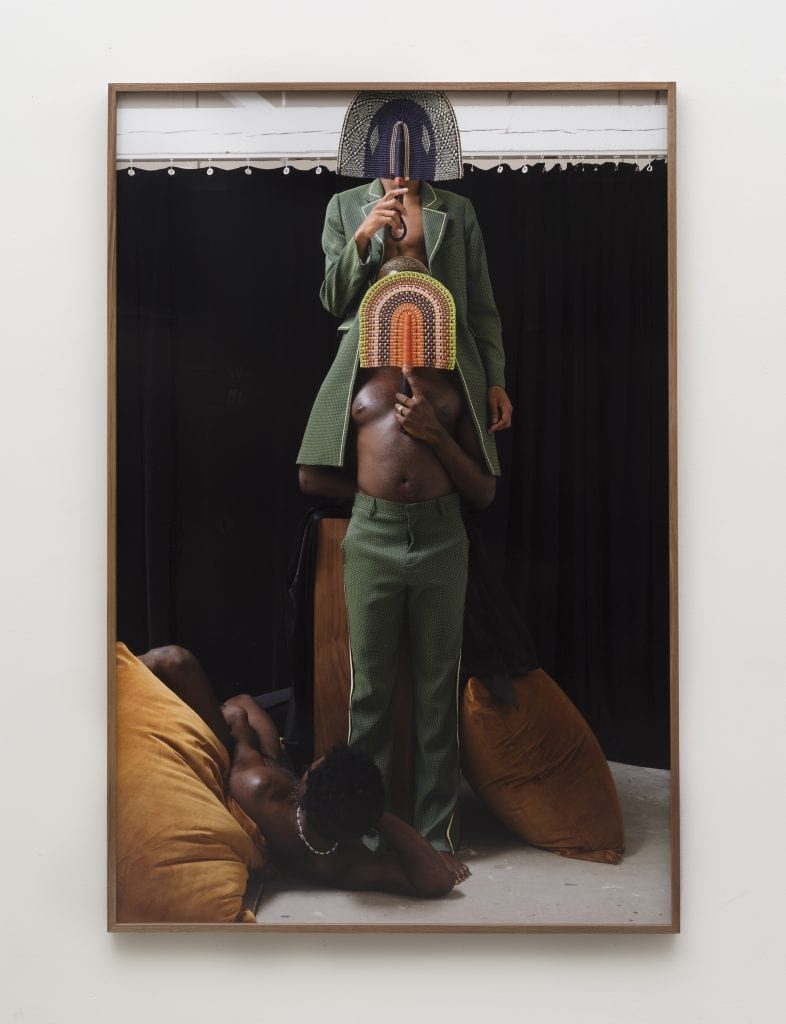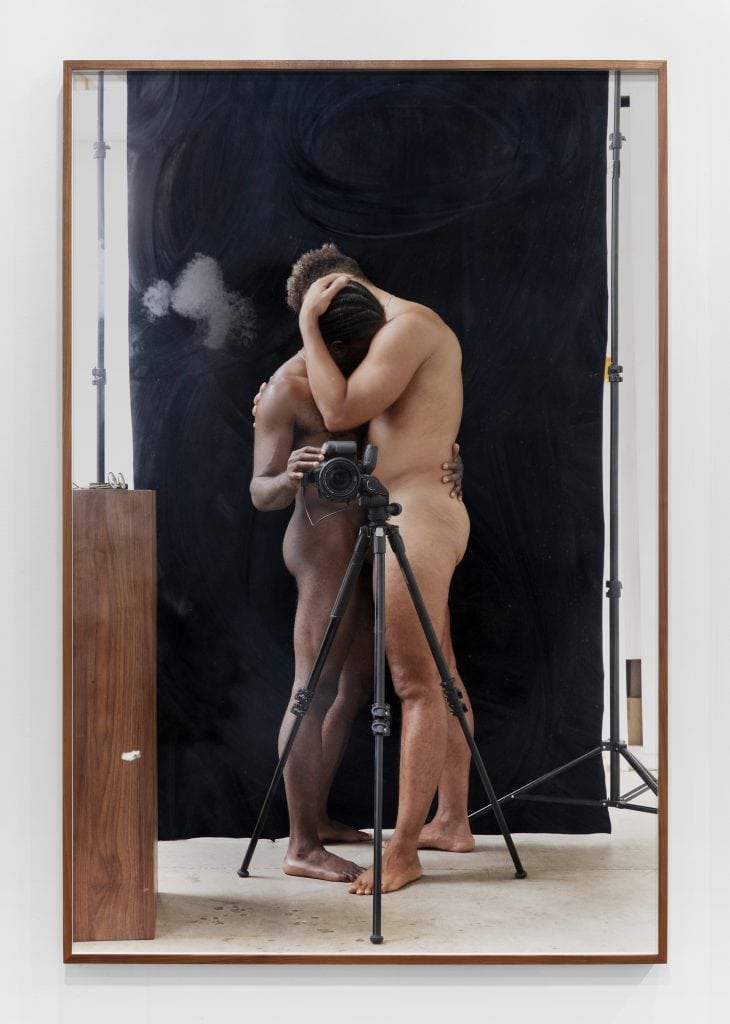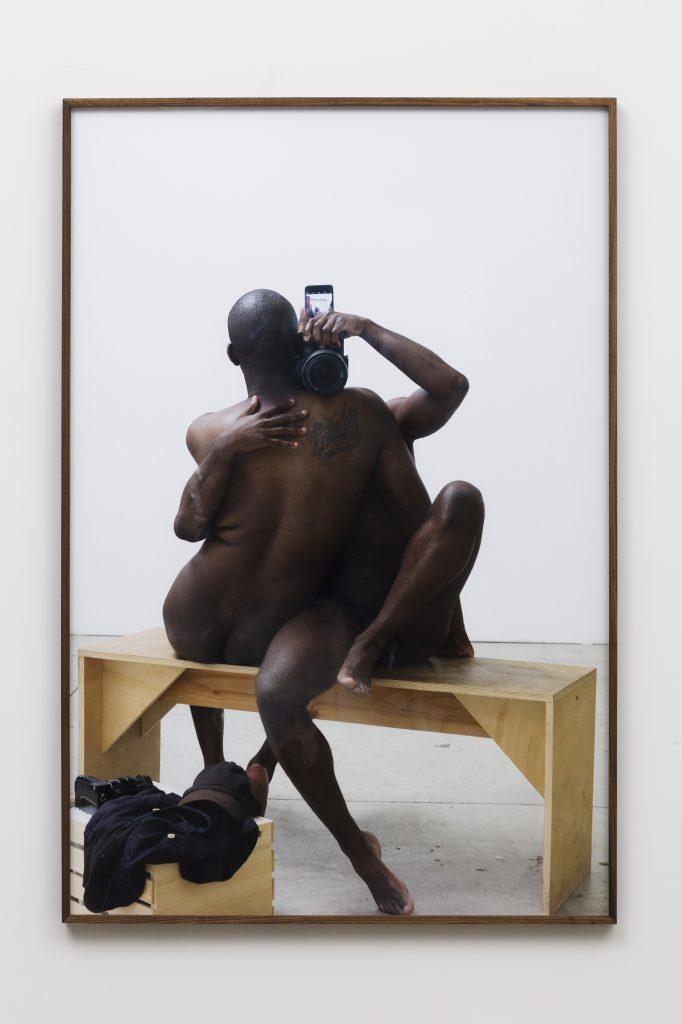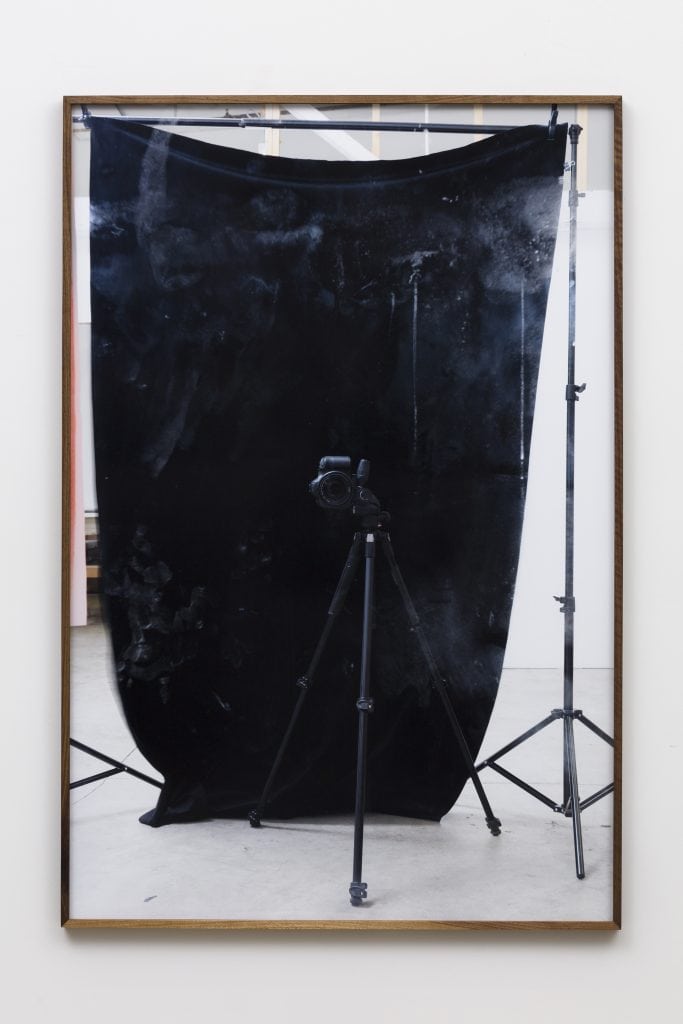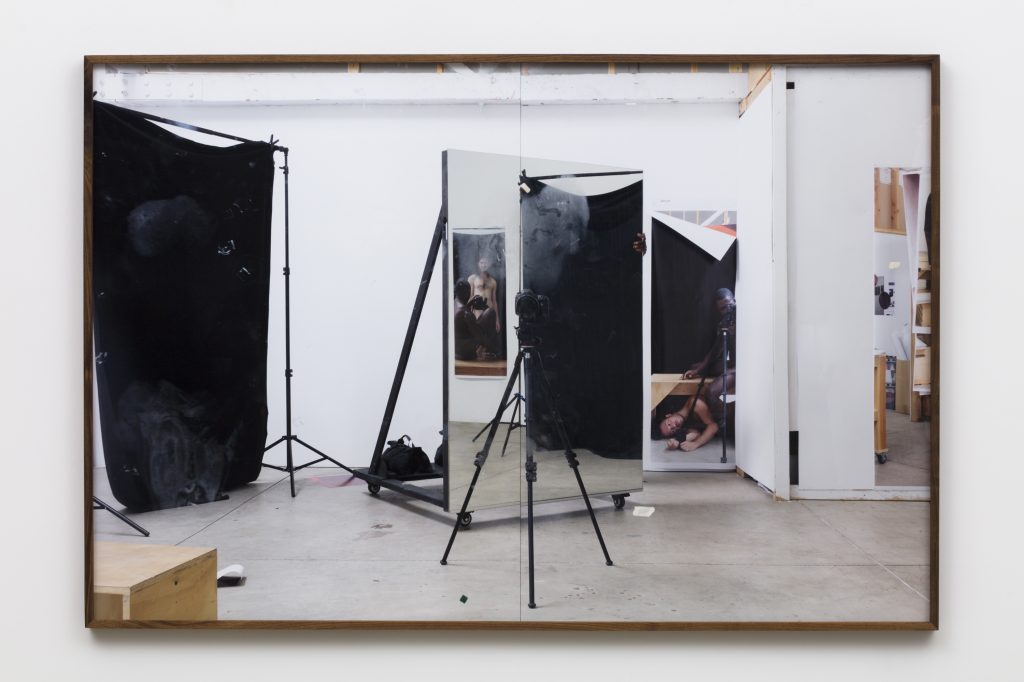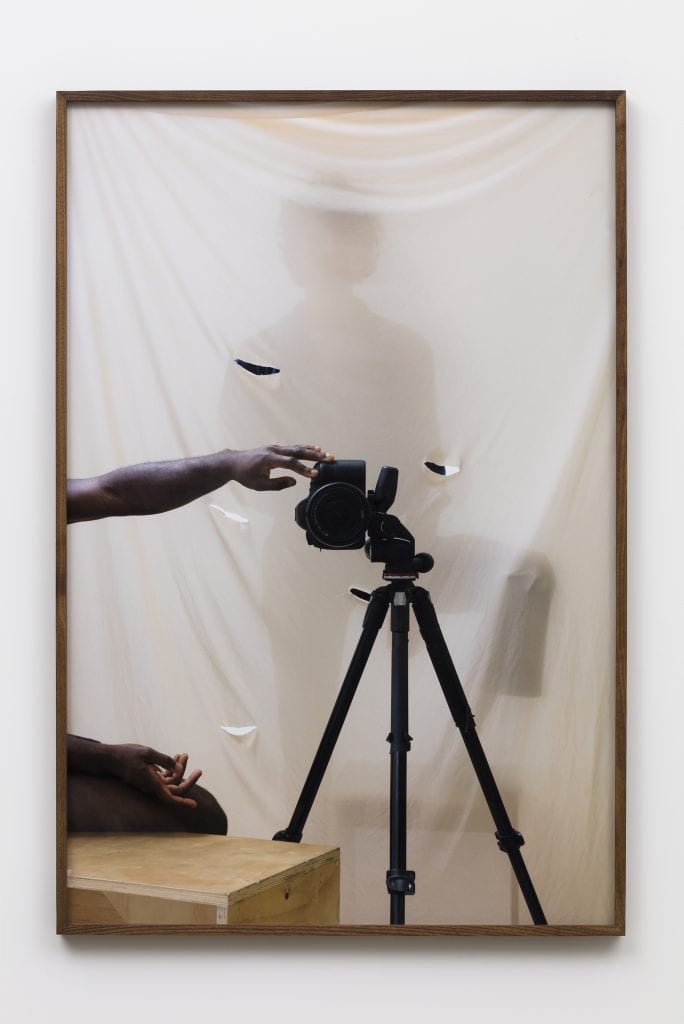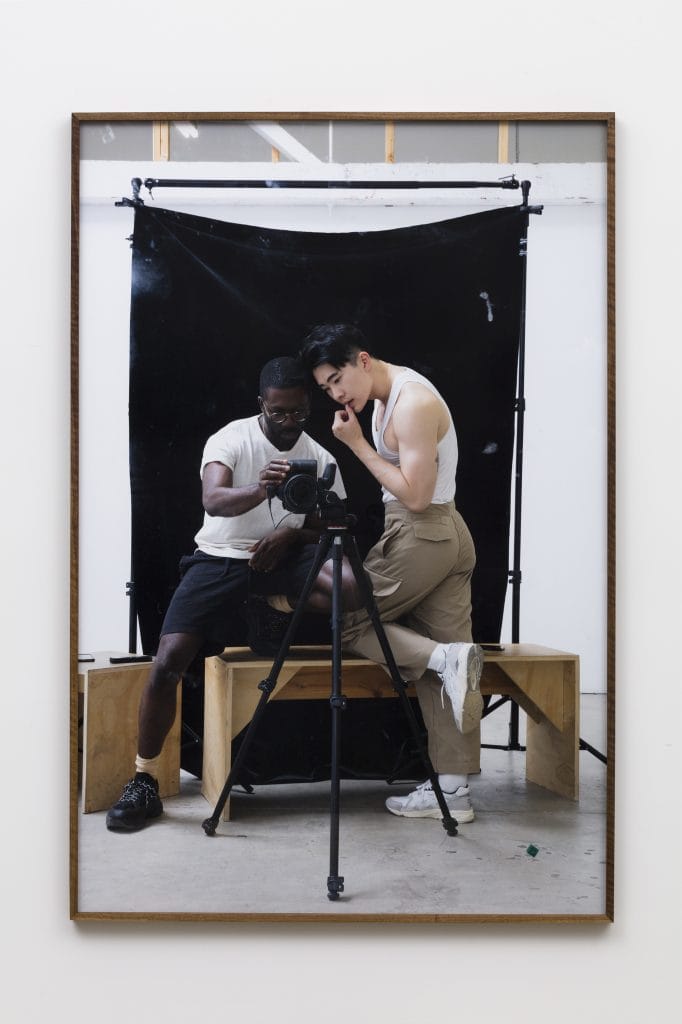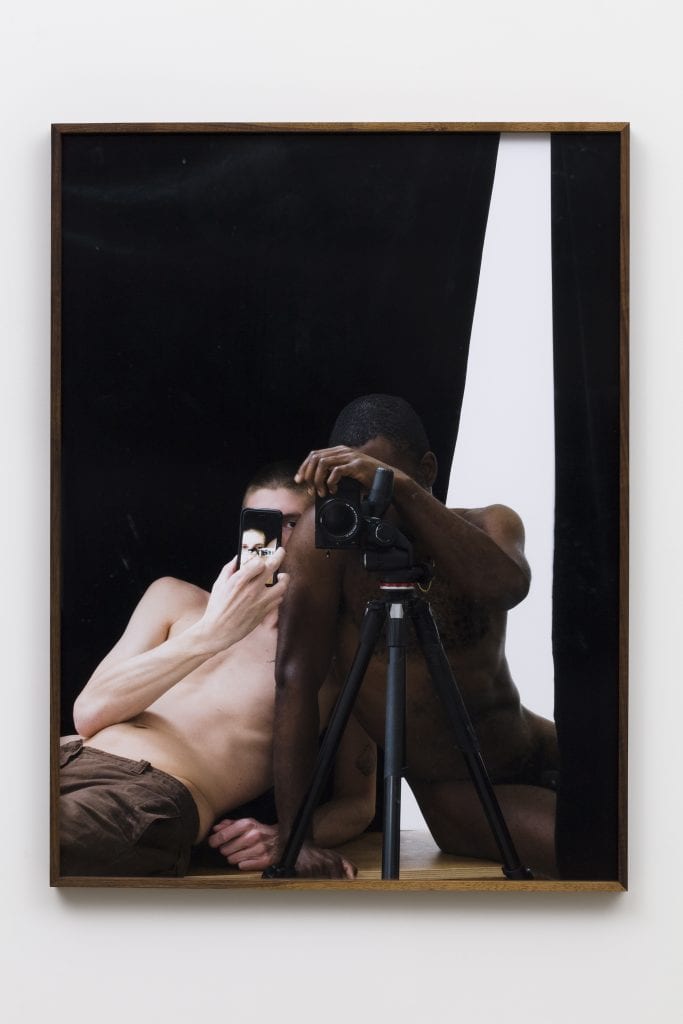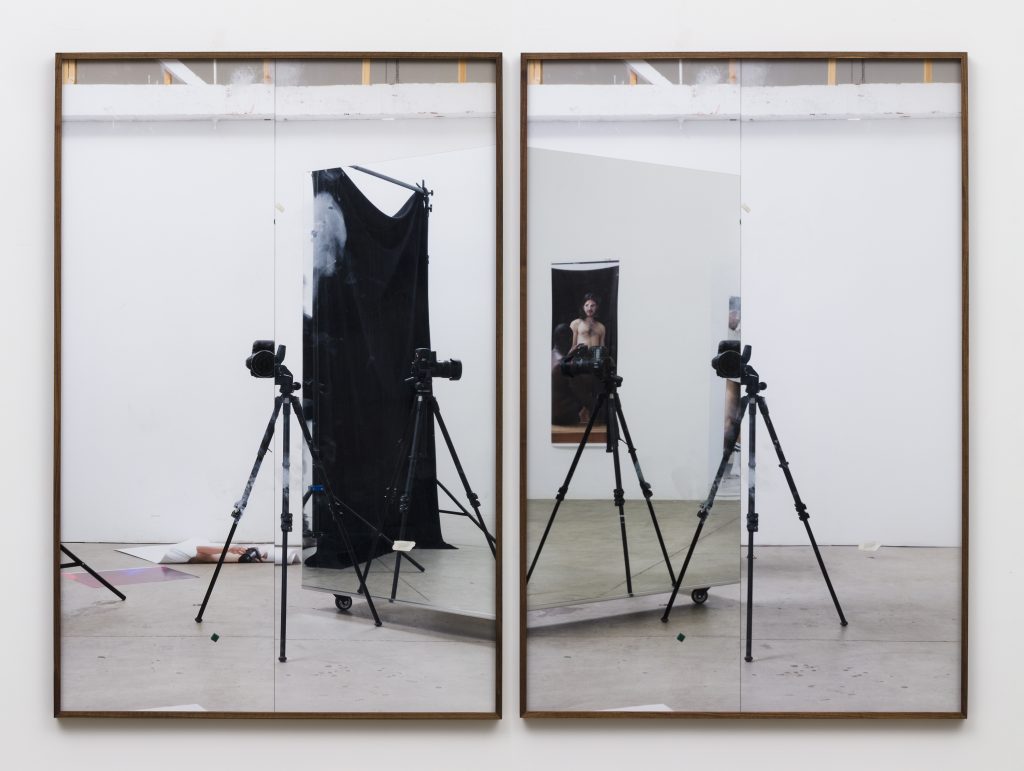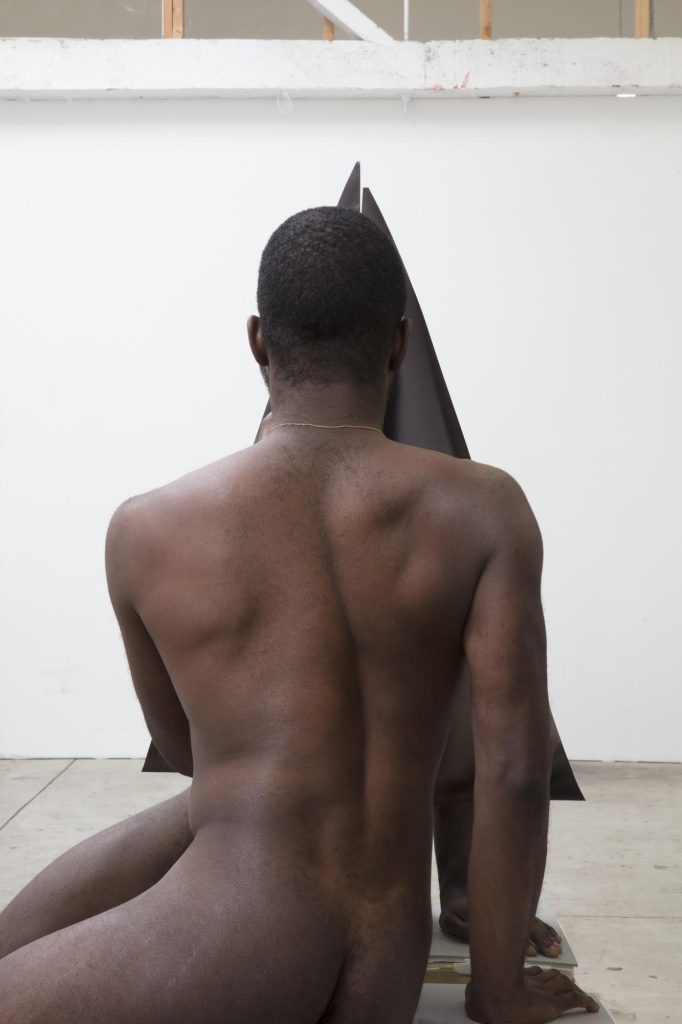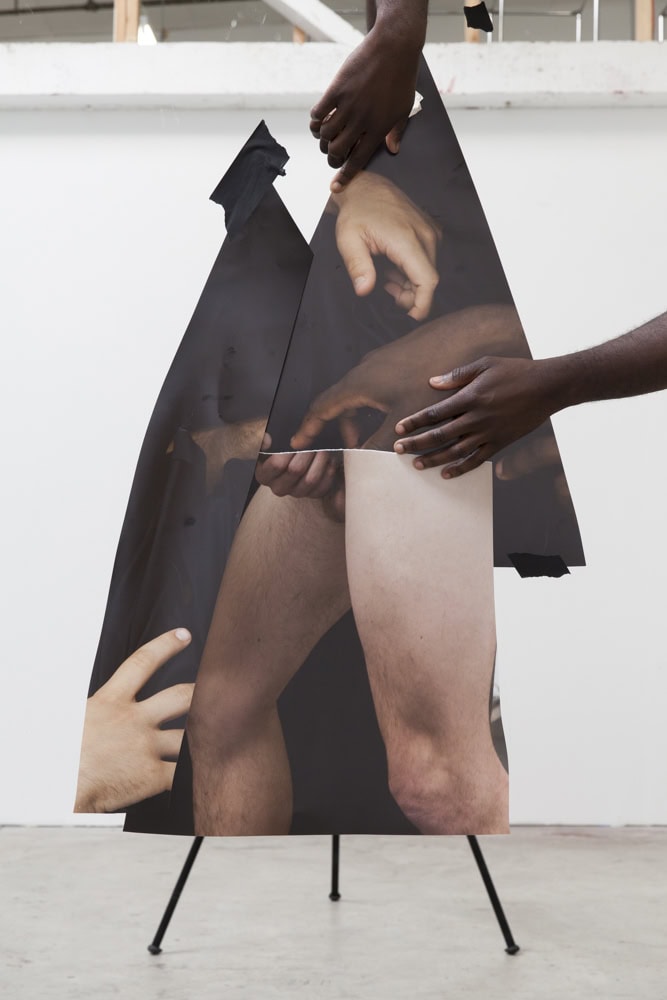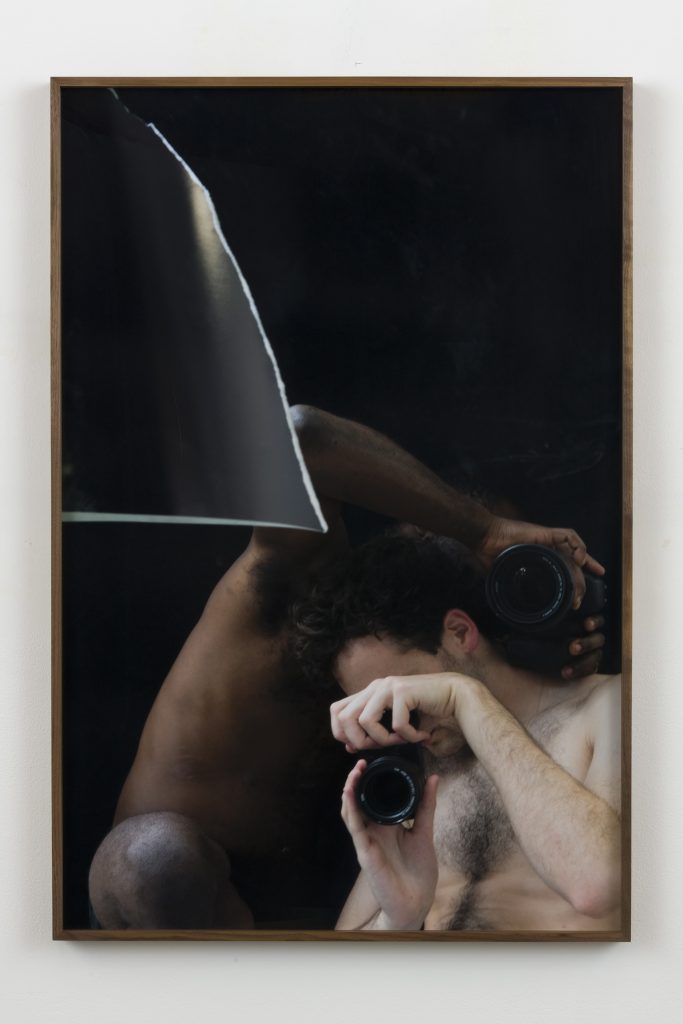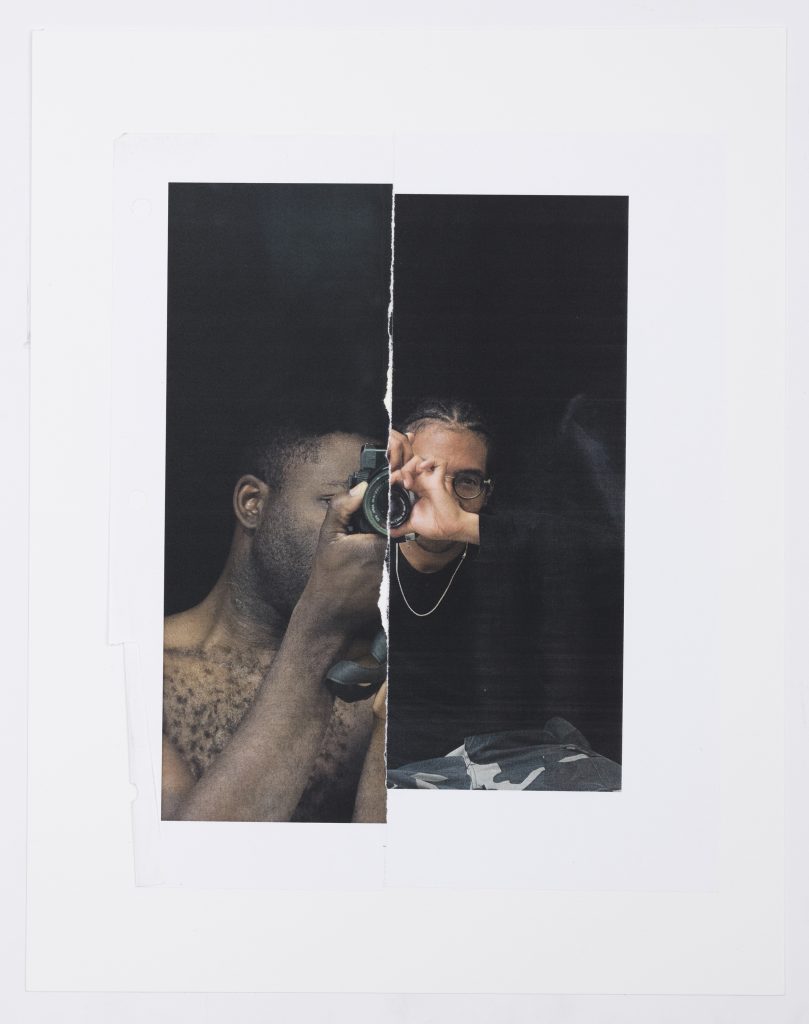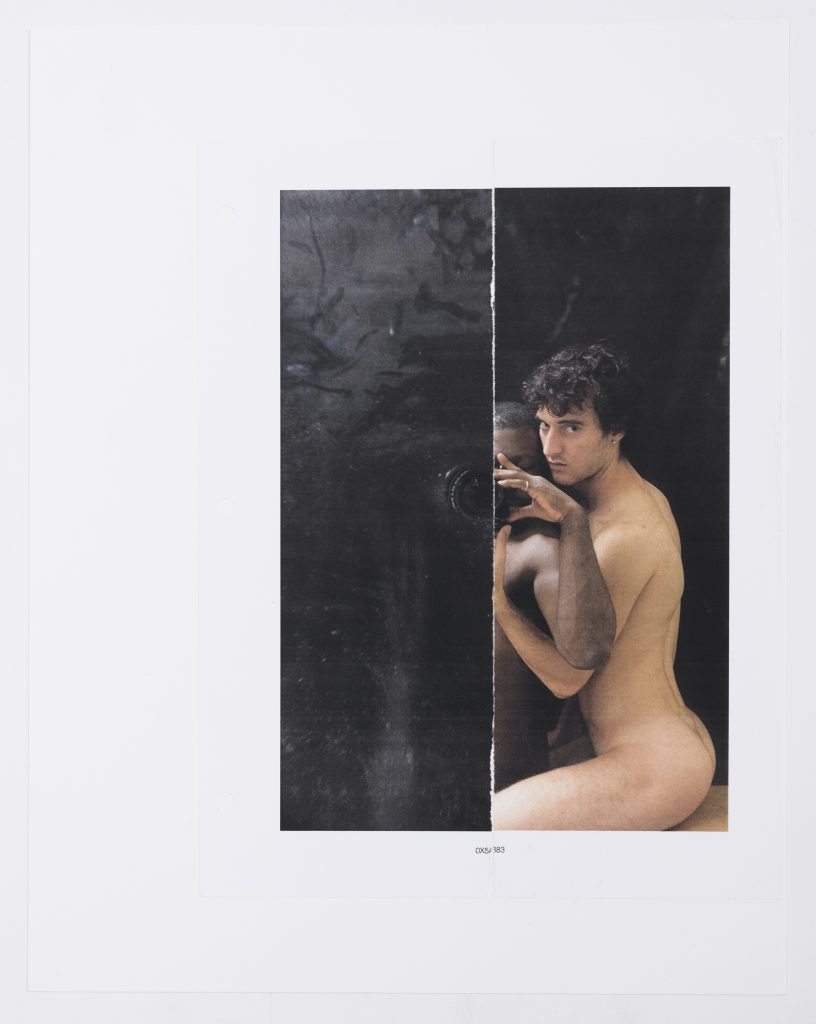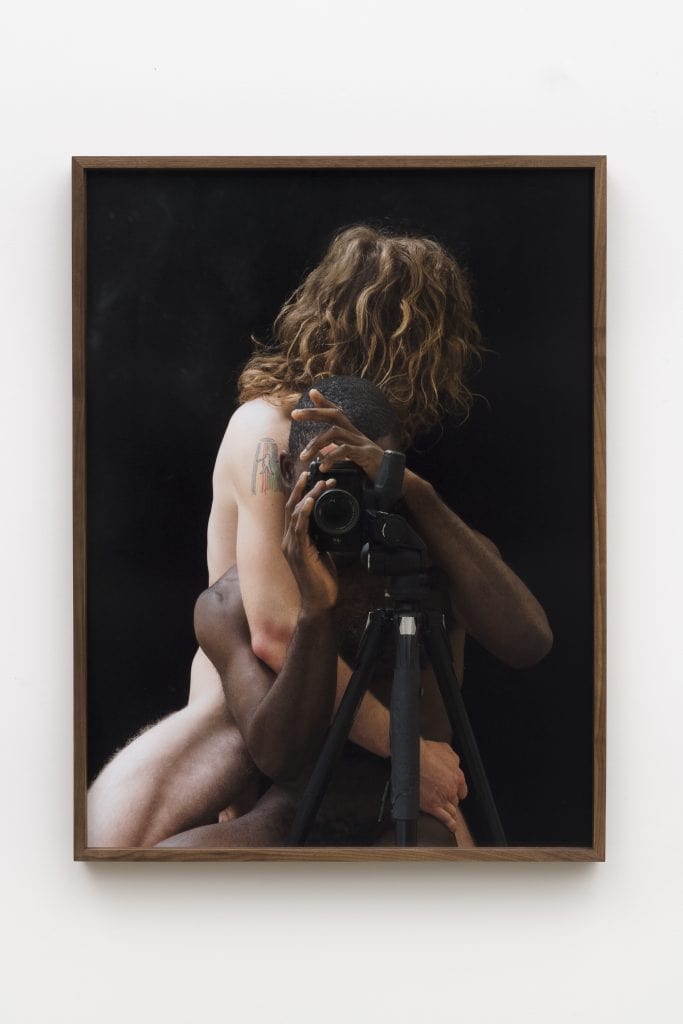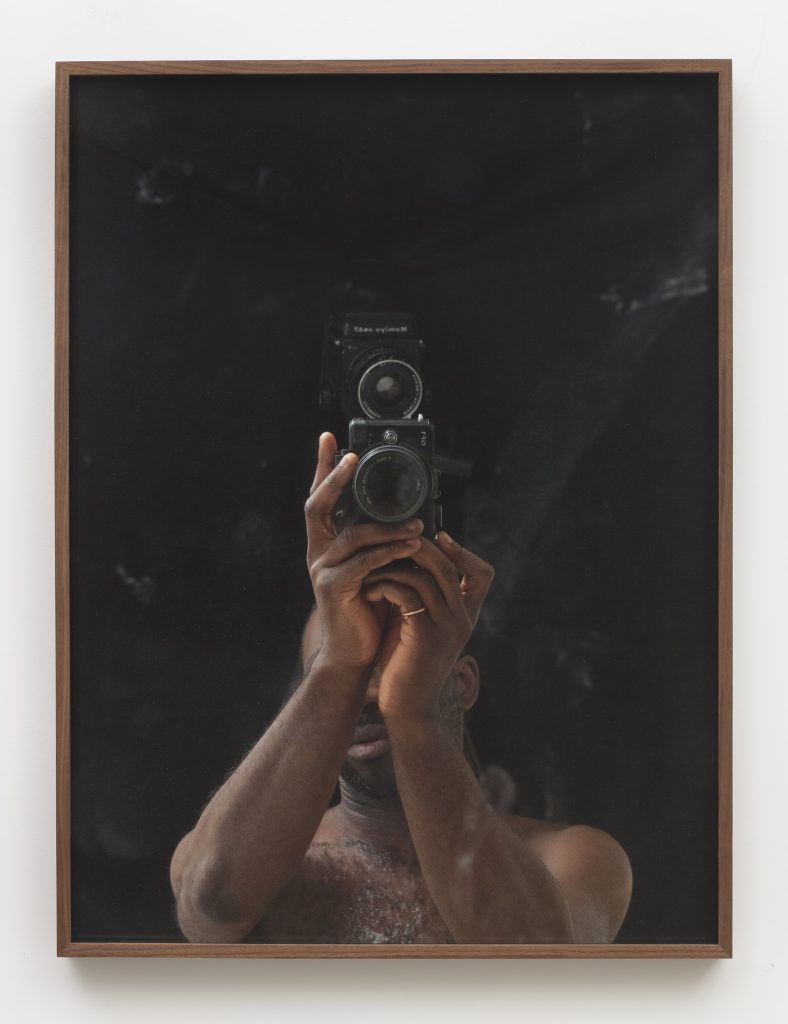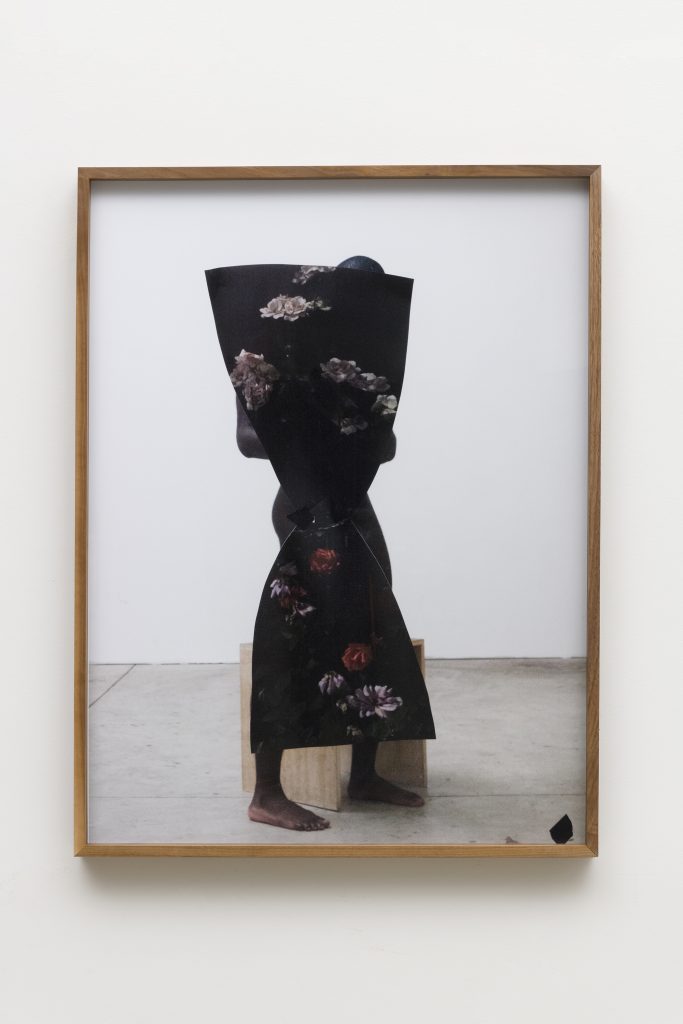 1982

San Bernardino, CA
Based in Los Angeles, lives and works in Los Angeles

2016

MFA Photography, University of California, Los Angeles

2004

BFA Photography & Imaging, New York University Tisch School of the Arts
Selected Exhibitions
2024

Solo, Nottingham Contemporary, Nottingham, UK (forthcoming)

2023

"Push/Pull," Galerie Peter Kilchmann, Zürich, Switzerland
"Lustrer," Galerie Peter Kilchmann, Paris, France

2022

"Daylight Studio/Dark Room Studio," Vielmetter Los Angeles, Los Angeles, CA
"144 Powers," Alice Austen House, New York, NY
"D.R.M.P.," Bortolami Gallery, New York, NY

2021

"The Hamilton Public Art Project," University of the Arts, Philadelphia, PA

2020

"Drop Scene," Bemis Center for Contemporary Art, Omaha, NE
"Paul Mpagi Sepuya," Peter Kilchmann Gallery, Zurich, Switzerland
"Paul Mpagi Sepuya: A conversation <strike>about</strike> around pictures," Vielmetter Los Angeles, Los Angeles, CA
"CONDO," Stuart Shave Modern Art, London, UK

2019

"Paul Mpagi Sepuya," Contemporary Art Museum St. Louis, St. Louis, MO; traveled to: Blaffer Art Museum, Houston, TX
"The Conditions," Team Gallery, New York, NY

2018

DelVaz Projects at Avant Premiere, Palais Royale, Paris, France
"Double Enclosure," FOAM Fotografiemuseum, Amsterdam, Netherlands
"Dark Room," Document, Chicago, IL

2017

"Dark Room," Team (Bungalow), Los Angeles, CA
"Figures, Grounds and Studies," Yancey Richardson Gallery, New York, NY
"Portraits / Positions," KMAC Museum, Louisville, KY

2015

"Figures / Grounds / Studies," DOCUMENT, Chicago, IL

2014

"STUDIO WORK," Platform Centre for Photography, Winnipeg, MB, Canada

2013

"RECENT PICTURES / a journal," Clough-Hanson Gallery at Rhodes College, Memphis, TN
"STUDIO WORK," Artspeak, Vancouver, BC, Canada

2011

"STUDIO WORK," Franklin Art Works, Minneapolis, MN

2010

"Portraits / Positions," NP Contemporary Art Space, New York, NY

2009

"Alexandria," Envoy Enterprises, New York, NY

2007

"Beloved Object and Amorous Subject," Envoy Gallery, New York, NY
Two and Three Person Exhibitions
2022

"Paul Mpagi Sepuya," 2-Person show with Alix Marie, PHOXXI, the Temporary House of Photography at the Deichtorhallen Hamburg, Hamburg, Germany

2019

"The Autopoets," Cooley Gallery, Reed College, Portland, OR
"Sheree Hovsepian and Paul Mpagi Sepuya," Team (bungalow), Venice, CA

2016

"MFA Thesis Show #3," New Wight Gallery, University of California, Los Angeles, CA
"storefront: Public Fiction," Museum of Contemporary Art (MoCA), Los Angeles, CA
Group Exhibitions
2024

"Creative Spaces: The Studio as Inspiration," MFA Boston, Boston, MA (forthcoming)

2023

"Not Gay," Cathy & Jesse Marion Art Gallery at the State University of New York at Fredonia, Fredonia, NY
"Perpetual Portrait," Vielmetter Los Angeles, Los Angeles, CA
"Kinship: Photography and Connection," San Francisco Museum of Modern Art, San Francisco, CA
"In First Person Plurla" MACRO, Rome, Italy
"Energy: Sparks from the Collection," The Photography Centre, Victoria and Albert Museum, London, UK
"SEEING STARS: Works from the Fischer/Shull Collection of Contemporary Art," Harvey Gantt Center for African-American Arts + Culture, Charlotte, NC
"Queer Love: Affection and Romance in Contemporary Art" Lehman College Museum of Art, Bronx, NY
"Queer Love: Affection and Romance in Contemporary Art" La MaMa Galleria, New York, NY
"Are We Not Drawn Onward to New Era," Mandeville Gallery at UCSD, San Diego, CA
"handle with care," Edouard Merlier Photo Gallery, Cypress College, Cypress, CA
"Together in Time: Selections from the Hammer Contemporary Collection," Hammer Museum, Los Angeles, CA
"The Outwin 2022: American Portraiture Today," Orlando Museum of Art Orlando, FL
"It's Time," Vielmetter Los Angeles, Los Angeles, CA
"Long Story Short", Museum Of Contemporary Art, Los Angeles, CA

2022

"Daylight Studio/ Dark Room Studio," PHOXXI, the Temporary House of Photography at the Deichtorhallen Hamburg, Hamburg, Germany

2022-2023

"Sightlines: Photographs from the Collection," SFMOMA, San Francisco, CA

2022

"Plants Now!," Vielmetter Los Angeles, Los Angeles, CA
"Queering The Narrative," Neuer Aachener Kunstverein, Aachen, Germany
"The Dividual," Los Angeles Contemporary Archive, Los Angeles, CA (Link)
"Meia-Noite. Parte 2." Anozero'21/22 Bienal de Coimbra, Coimbra, Portugal. Curated by Elfi Turpin and Filipa Oliveira
"Being Human," PHOTO 2022 International Festival of Photography Biennial, Melbourne, Australia (Link)
"Elegies: Still Lifes in Contemporary Art," Museum of the African Diaspora, San Francisco, CA
"In Dialogue," The Getty Museum, Los Angeles, CA
"A Century of the Artist's Studio 1920-2020," Whitechapel Gallery, London, UK
"This basic asymmetry," Museum of Contemporary Art Santa Barbara, CA
"Olvido, Sombra, Nada," Mitchell-Innes & Nash, Mexico City, Mexico
"A Través," James Cohan, New York, NY

2021

"Black American Portraits," Los Angeles County Museum of Art, Los Angeles, CA
"Athens Biennial 7: ECLIPSE," Athens, Greece
"Queer/Dialogue," Grinnell College Museum of Art, Grinnell, IA
"Between," Madison Museum of Contemporary Art, Madison, WI
"Ridykes Cavern of Fine Gay Wine and Videos: Hauser & Werk Bitch: Don't Be Mad At Us!," Hauser & Wirth, New York, NY. Curated by Ridykeulous. (Link)
"20 Years," Vielmetter Los Angeles, Los Angeles, CA
"f/stop 9: TRUST/vertrauen", Festival für Fotografie, Leipzig, Germany
"Momentum Biennale 11: House of Commons," Moss, Norway
"Portals," NEON Foundation, Athens, Greece
"Mirror, Mirror," Nathlie Karg, New York, NY
"Love in the Times of…," Hotel Europe, Zürich, Switzerland
"Photo Flux: Unshuttering LA", Getty Museum, Los Angeles, CA
"Remake," Krakow Witkin Gallery, Boston, MA (online)
"Queerness Out T/Here" Tonga Art Advisory, New York, NY. Organized by James Shaeffer
"Face Forward," Grinnell College Museum of Art, Grinnell, IA
"A Beautiful America - Works By Afro-America Artists From The Vermeire-Notebaert Collection," Museum Dhondt-Dhaenens, Sint-Martens-Latem, Belgium (Link)
"Taken Together: Collaborative Actions in Photography," San Francisco Museum of Modern Art, San Francisco, CA
"FOAM," Amsterdam, Netherlands
"MOMENTUM 11: House of Commons," MOMENTUM Biennale, Moss, Norway

2020-2022

"Masculinities: Liberation Through Photography," LUMA Foundation, Arles, France

2020

"Intimacy: New Queer Art from Berlin and Beyond," Schwules Museum, Berlin, Germany
"i'm yours: Encounters with Art in Our Times," ICA Boston, Boston, MA.
"Rear Window," White Cube, online
"The Mushroom at the End of the World by Anna Lowenhaupt Tsing," Diamond Valley, Alberta, Canada
"Picture in Picture," Cassilhaus Gallery, Chapel Hill, NC.
"myselves," Kohn Gallery, Los Angeles, CA. Curated by Joshua Friedman.
"Grace Before Jones: Camera, Disco, Studio," Nottingham Contemporary, Nottingham, UK. Curated by Cédric Fauq with Olivia Aherne.
"Stand at the Window," Artist Curated Projects, Los Angeles, CA. Curated by Eve Fowler.
"Constellations," David Lewis Gallery, New York, NY
"Interiors," Document, Chicago, IL
"Intimate Companions," Mary Heaton Vorse House, Provincetown, MA. Curated by Joe Sheftel.
"The Artist and the Self," James Fuentes, New York, NY.
"Art at Time Like This," Online eponymous exhibition. Curated by Barbara Pollack and Anne Verhallen.
"Duro Olowu: Seeing Chicago," Museum of Contemporary Art Chicago, Chicago, IL
"Fragmented Bodies," albertz benda, New York, NY.
"New Visions Triennial," Henie Onstad Kunstsenter, Oslo, Norway
"Tell Me Your Story," Kunsthal KAdE, Amersfoort, Netherlands
"Dancing Machines," FRAC Franche-Comté, Besançon, France
"Mapping Black Identities," Minneapolis Institute of Art, Minneapolis, MN

2019-2020

"The Foundation of the Museum: MOCA's Collection," Museum of Contemporary Art, Los Angeles, CA
"Orlando," Aperture, New York, NY; travelled to the McEvoy Foundation for the Arts, San Francisco, CA; Literaturhaus, Munich, Germany
"The Body Electric," Walker Art Center, Minneapolis, MN; traveled to Yerba Buena Center for the Arts, San Francisco, CA

2019

"Better Nights," Bass Art Museum, Miami, FL. Organized by Mickalene Thomas
"Must've Been A Wake-Dream: Guadalupe Rosales," Gordan Parks Foundation, Pleasantville, NY
"Personal Private Public," Hauser & Wirth, New York, NY
"Studio Photography: 1887-2019," Simon Lee Gallery, New York, NY
"Umbilicus," Galeria Sultana, Paris, France
"In Focus: The Camera," Getty Museum, Los Angeles, CA
"Artists I Steal From," Galerie Thaddaeus Ropac, London, UK
"Forging Territories: Queer Afro and Latinx Contemporary Art," San Diego Art Institute, San Diego, CA
"BeSeen: Portrait Photography Since Stonewall," Wadsworth Athenaeum, Hartford, CT
Whitney Biennial, Whitney Museum of American Art, New York, NY
"Stonewall 50!," Contemporary Art Museum St. Louis, St. Louis, MO
"Smart to the Core: Embodying the Self," Smart Museum, University of Chicago, Chicago, IL
"Implicit Tensions: Mapplethorpe Now," Guggenheim Museum, New York, NY
"Fire," Company Gallery, New York, NY
"Nobody's World," Gordon Robichaux, New York, NY
"Circus of Books," Fierman, New York, NY
"Your Mirror: Portraits from the ICP Collection," International Center of Photography, New York, NY
"Grace Wales Bonner," Serpentine Sackler Gallery, London, UK
"Smart to the Core: Embodying the Self," Smart Art Museum, University of Chicago, Chicago, IL

2018

"Groundings," MCA Chicago, Chicago, IL
"Tipping Points," Palmer Gallery, Vassar College, Poughkeepsie, NY
"Positioner," Matthew Marks Gallery, West Hollywood, CA
"Echoes: Reframing Collage," Museum of Contemporary Photography, Chicago, IL. Opening October 11
"The Violators," Leslie Lohman Project Space, New York, NY. Organized by Gio Black Peter
"This is Not a Prop," David Zwirner Gallery, New York, NY.
"Intimacy," Yossi Milo Gallery, New York, NY.
"Both, and," Stevenson Galleries, Cape Town and Johannesburg, South Africa.
"Being : New Photography 2018," Museum of Modern Art, New York, NY.
"Tag: Proposals on Queer Play and the Way Forward," ICA Philadelphia, Philadelphia, PA. Curated by Nayland Blake.

2017

"Trigger : Gender as a Tool and a Weapon," The New Museum, New York, NY.
"Discursive Selves," Westbeth Gallery, New York, NY.
"A Sag, Harbored," Western Exhibitions, Chicago, IL.
"Encounters I may or may not have had with Peter Berlin," Vamiali's, Athens, Greece. With Mariah Garnett and Neal Tait, curated by Caroline May.
"Over the Rainbow," Praz-Delavallade, Los Angeles, CA.
"Visual Notes for an Upside-Down World," P.P.O.W. Gallery, New York, NY.
"The Coffins of Paa Joe and the Pursuit of Happiness," Jack Shainmann Gallery's The School, Kinderhook, NY.
"Regarding the Figure," The Studio Museum in Harlem, New York, NY.
"Picturing Love: Photography's Pursuit of Intimacy," Katonah Museum of Art, Katonah, NY.
"Deana Lawson, Judy Linn and Paul Mpagi Sepuya, " Sikkema Jenkins & Co., New York, NY.
"Compassionate Protocols," Callicoon Fine Arts, New York, NY. Curated by Moyra Davey and Jason Simon.

2016

"Tête-à-tête," David Castillo Gallery, Miami, FL. Curated by Mickalene Thomas.
"Protuberances," LAXART, Los Angeles, CA.
"Occupy Space Differently," Ochi Projects, Los Angeles, CA.
"A Subtle Likeness," ONE Archive, Los Angeles, CA.
"James Baldwin / Jim Brown and the Children," The Artists' Institute, New York, NY. Curated by Hilton Als.
"Jack Pierson: Tomorrow's Man," University of Nevada, Reno, NV. Curated by Jack Pierson.
"storefront: Public Fiction," MOCA, Los Angeles, CA. With Litia Perta, curated by Lauren Mackler.
"MFA Thesis Show #3," University of California, Los Angeles, CA. With Nikita Gale and Sarah Sarchin.
"Queering the Biblioproject," Center for Book Arts, New York, NY. Curated by John Chaich.
"Terms of Use : Reproducing the Photographic Image," Glass Curtain Gallery, Columbia College, Chicago, IL. Curated by Aron Gent.

2015

"Record. Collect. Compose," Charlie James Gallery, Los Angeles, CA. Curated by Masood Kamandy (catalogue)
"I Am a Camera," Houston Foto Fest, Houston, TX.
"A Room of One's Own," Yancey Richardson Gallery, New York, NY.
"Nine Artists," Stevenson Gallery, Cape Town, South Africa.
"Introducing! Young California Photographer Award," Paris Photo LA, Los Angeles, CA.
"In Profile: Portraits from the Permanent Collection," the Studio Museum in Harlem, New York, NY.

2014

"Kings County," Stevenson Gallery, Cape Town, South Africa. (catalogue)
"Spain & 42 St.," Foxy Production, New York, NY.
"Something Beautiful," Marianne Boesky Gallery, New York, NY.
"Beyond the Pale," Interstate Project, Brooklyn, NY. Curated by Sam McKinniss. (catalogue)
"Race, Love, and Labor," Dorsky Museum of Art, SUNY New Paltz, NY. Curated by Sarah Lewis. (catalogue)
"The Thing Itself," Yancey Richardson Gallery, New York, NY.
"Lighting Speed of the Present," Boston University, Boston, MA. Curated by Lynne Cooney.

2013

"Tête-a-Tête," QF Gallery, East Hampton, NY. Curated by Mickalene Thomas.
"Body Language," The Studio Museum in Harlem, New York, NY.
"The Kids Are All Right," Weatherspoon Museum of Art, Greensboro, NC.
"White Boys," Cantor-Fitzgerald Gallery at Haverford College, Philadelphia, PA. Curated by Hank Willis Thomas and Natasha Logan. (catalogue)

2012

"The Kids Are All Right," Koelher Arts Center, Sheboygan, WI.
"BENEATH," VOGT Gallery, New York, NY.
"B-OUT," Andrew Edlin Gallery, New York, NY.
"Surface Tension," Center for Photography at Woodstock, Woodstock, NY.

2011

"Pride & Prejudice Reprise," Mason Gross Galleries at Rutgers University, New Brunswick, NJ. Curated by LaToya Ruby Frazier.
"Evidence of Accumulation: Simone Leigh, Kamau Amu Patton, Paul Mpagi Sepuya," The Studio Museum in Harlem, New York, NY. (catalogue)
"Portraits," I-20 Gallery, New York, NY. Curated by Simon Watson.

2010

"Quadruple-Consciousness," Vox Populi, Philadelphia, PA. Curated by Malik Gaines. (catalogue)

2018

2010 "In Translation (Portraiture)," Skylight Projects, New York, NY. Curated by Joe Sheftel.

2010

"Lost Horizon / Head Shop," Exile Berlin, Berlin, Germany. Curated by Billy Miller.
"The Accidental Egyptian and Occidental Arrangements," Façade/Fasad, Brooklyn, NY.
"50 Artists Photograph the Future," Higher Pictures, New York, NY. Curated by Dean Daderko.
"Printed Matter's Queer Zines," Office for Contemporary Art, Oslo, Norway.

2009

"Compassion," Union Theological Seminary, New York, NY. Curated by AA Bronson
"30 Seconds Off an Inch," The Studio Museum in Harlem, New York, NY.
"Buddy List," Space 414, Brooklyn, New York, NY.
"Lyst," Overtaden Institut for Samtidskunst, Copenhagen, Denmark.
"Inside of Me," PHIL, Los Angeles, CA.
"My Bloody Valentine," Los Angeles Contemporary Exhibitions, Los Angeles, CA. Curated by Darin Klein.

2008

"Artist as Publisher," Center for Book Arts, New York, NY.
"LEADAWARDS2008," Deichterhallen Hamburg, Hamburg, Germany.
"Male: photographs, drawings, paintings and ephemera from the collection of Vince Aletti," White Columns, New York, NY. (book)

2007

"Come Join The Brotherhood," Australian Centre for Photography, Sydney and Neon Parc Galery, Melbourne, Australia
"The Male Gaze," The powerHouse Arena, Brooklyn, New York, NY.

2006

"When Fathers Fail," Daniel Reich Gallery, New York, NY.
"Six Degrees of Separation," Stefan Stux Gallery, NY.
"When Artists Say 'We'," Artist Space, New York, NY. Curated by Andrea Geyer.
Teaching Experience
2019

Acting Associate Professor in Media Art, University of California San Diego
Visiting Artist, California State University Bakersfield
Visiting Artist, California State University Long Beach
Visiting Artist, University of California Riverside

2017-2019

Visiting Artist Faculty, CalArts (current)

2018

Visiting Artist, California College of Art
Visiting Artist, New Mexico State University, Las Cruces
Visiting Artist, MFA Lecture Series, Yale University School of Art
Visiting Artist, Ben Maltz Lecture Series, Rhode Island School of Design
Visiting Artist Faculty, Bard College MFA
Visiting Artist, Pacific Northwest College of Art
Visiting Artist, Virginia Commonwealth University
Visiting Artist, Georgia State University
Visiting Artist, University of Georgia, Athens

2017

Guest Critic, Cal State University, Long Beach
Visiting Artist, Denison University
Visiting Artist, Otis College of Art & Design
Visiting Artist, Parsons The New School

2016

Summer Arts Academy, University of California, Los Angeles
Boards and Service
2019-2020

Printed Matter Board
Hammer Museum Artist Council

2018-2020

Los Angeles Artist Advisory Committee

2009-2020

The Robert Giard Foundation
Bibliography
2023

Jacquet, Matthew. "From the photo studio to the backroom, how Paul Mpagi Sepuya reveals the hidden," Numéro, July 12 (Link)
Morgan, Mallery Roberts. "Stephen Galloway on turning movement into magic," Wallpaper*, July 7 (Link)
Roberts Morgan, Mallery. "Stephen Galloway on turning movement into magic," Wallpaper*, July 6 (Link)
Wallpaper* Staff. "The Wallpaper* guide to creative America: 300 names to know now," Wallpaper*, July 5 (Link)
"DUST Issue #23 Victory – Cover #9," Dust Magazine, Berlin, Germany
Duray, Dan. "One Fine Show: 'Kinship: Photography and Connection' at SFMOMA," Observer, June 23
Lloyd-Smith, Harriet. "V&A's completed Photography Centre opens with flames, rockets and snake-like Hoovers," Wallpaper*, May 23 (Link)
Wally, Maxine. "Kaytranada and Aminé Introduce Kaytraminé," W Magazine, May 16 (Link)
Torres, Justin. "Here is a portrait of an L.A. artist having an intimate conversation among friends," LA Times, March 15 (Link)
O'Leary, Erin. "It's Time | Vielmetter Los Angeles," Photography, March 1
Mousse Magazine Staff. ""It's Time" at Vielmetter, Los Angeles," Mousse Magazine, February 18 (Link)
Nys Dambrot, Shana. "A Pair of Exhibitions Renovate Portraiture and Perfection at Vielmetter Los Angeles," LA Weekly, February 9 (Link)
Clayton, Dominique. "The Best Black Art Shows in Los Angeles Right Now," Cultured, January 30

2022

Hall, Michael Anthony. "Viewing Pleasure: Paul Mpagi Sepuya," V Magazine, November 25 (Link)
Conner, Allison Noelle. "Opacity and the Spill, The Photographs of Clifford Prince King, Shikeith, and Paul Mpagi Sepuya," CARLA Magazine, November (Link)
ArtNet News. "10 Must-See Gallery Shows in Los Angeles This Month, From Vintage Cindy Sherman Photographs to Sand-Inflected Abstractions," ArtNet, October 4 (Link)
Smith-Perez, Adam. "Paul Mpagi Sepuya on portraiture, queer space, and zinemaking.," Art21, October 4 (Link)
Guilford, Lauren. "PICK OF THE WEEK: Paul Mpagi Sepuya," artillery, September 15 (Link)
Dambrot, Shana Nys. "The Work Of Art: Arts Calendar September 1-7," LAWEEKLY, August 31 (Link)
Heidenry, Rachel. "The 7 Must-See Exhibitions in California this Fall," Testudo, August 5 (Link)
Zara, Janelle. "Paul Mpagi Sepuya Explores the Dark Room's Eroticism," Cultured, July 8 (Link)
McKnight, Mark. "In Conversation with Mark McKnight & Paul Mpagi Sepuya," Hunter Fashion Magazine, Issue 39, Spring/Summer (Link)
Becker, Morgan. "Paul Mpagi Sepuya redefines the studio space, navigating "the space beyond the frame"," Document, May 13 (Link)
Morris, Matt. "Vestigial Trends and Anticipated Futures: Chicago and the Return of the Expo Art Fair," Flash Art, April 13 (Link)
Donelan, Charles. "Review | 'This Basic Asymmetry' at MCA Santa Barbara," Santa Barbara Independent, March 24 (Link)
Cerbarano, Rica. "Tilda Swinton as a curator: revisiting Virginia Woolfs' novel Orlando through the eyes of eleven artists," Vogue Magazine, March 1 (Link)
Gluhaich, Marko. "California in a State of Creative Incubation," Frieze Magazine, February 14 (Link)
Deslegn, April-Rose. Edited by Hillary Mitchell & Emily Capone. "FEB 4 EXHIBITION REVIEW: A TRAVÉS," Musée Magazine, February 2 (Link)

2021

"Paul Mpagi Sepuya," pg 25-32. IMA Magazine Volume 36, Living with Photography, Autumn/Winter
Emelife, Aindrea. "Paul Mpagi Sepuya: mirrors, exposure and concealment," Wallpaper* Magazine, August 27 (Link)
Steinhauer, Jillian. "3 Art Gallery Shows to See Right Now," The New York Times, August 18 (Link)
Merola, Alex. "Out of Focus: What's Left When You Subtract the Self From the Selfie?," Elephant, August 13 (Link)
"Arles 2021 : Masculinities: Liberation Through Photography," The Eye of Photography, July 9 (Link)
Andrews, Brian and Miller, Ryan Peter. "Episode 763: Paul Mpagi Sepuya," Bad At Sports Podcast. March 15 (Link)
Orozco, Jonathan. "Interview with Paul Mpagi Sepuya," WhiteHot Magazine, January 01
Davis, Ben. "Artist Paul Mpagi Sepuya Is Doing a Solidarity Print Fundraiser to Help Save a Beloved LGBTQ+ Nightclub in Los Angeles," January 12

2020

Stachura, Julia. "A Space of Negotiation: Paul Mpagi Sepuya's Photographic Portraits as a Reflection on the Image of Blackness and Nudity," View
Sargent, Antwaun. "Young, Gifted and Black: A New Generation of Artists," D.A.P. Distributed Art Publishers, 2020.
Cooper, Ashton. "Paul Mpagi Sepuya: Vielmetter Los Angeles," ArtForum, September
Miranda, Carolina. "Pandemic portraits: Ian Byers-Gamber captures the art world from his car," Los Angeles Times, August 5 (Link)
Preston Zappas, Lindsay. "Art Insider June 23," KCRW, June 23
Brara, Noor and Katie White, "Artists and Galleries Are Selling Works to Support the Black Lives Matter Movement," ArtNet News, June 8
Di Liscia, Valentina. "Paul Mpagi Sepuya Offers Photographs to Advocacy Organization Donors," Hyperallergic, June 3 (Link)
Sutton, Benjamin. "Twenty artists received Louis Comfort Tiffany Foundation grants, including Tschabalala Self and Paul Mpagi Sepuya," Artsy, May 12 (Link)
Bakare, Lanre, "A new Mapplethorpe? The queer zine legend reinventing the nude," The Guardian, April 28 (Link)
Alexander, Jonathan. "Come Together: Queer Art in a Time of Social Distancing," Los Angeles Review of Books, April 14 (Link)
Kendall, Jonathan. "Paul Mpagi Sepuya's Latest Body of Work Marries Intimacy and Anonymity," Cultured, April 3 (Link)
Green, Tyler. "Episode No. 426: Paul Mpagi Sepuya, Chiura Obata," Modern Art Notes Podcast, January 2 (Link)
Buck, Louisa. "The Best Shows to See at Condo London 2020," The Art Newspaper, January 17 (Link)
Gavin, Francesca. "Six Standout International Art Shows – in London," Financial Times, January 17 (Link)
Douglas, Caroline. "Paul Mpagi Sepuya at Modern Art, London, Presented by Team Gallery, New York," Contemporary Art Society, January 17 (Link)
McNay, Anna. "Paul Mpagi Sepuya - Interview," Studio International, January 20 (Link)
Edalatpour, Jeffrey. "'Orlando' Celebrates Virginia Woolf's Novel About Identity and Gender," SF Weekly, February 12 (Link)

2019

Hockley, Rujeko; and Jane Panetta. "Whitney Biennial 2019," Whitney Museum of American Art, New York, NY pg 69
Davis, Ben. "The 100 Works of Art That Defined the Decade, Ranked: Part 1," Artnet News, December 27 (Link)
Weber, Jasmine. "In Richmond, Tracing the "Great Force" of American Racism," Hyperallergic, December 19 (Link)
"Paul Mpagi Sepuya," Objektiv, Issue No. 20, November, cover, pp. 70-75
Abel-Hirsch, Hannah. "Paul Mpagi Sepuya's Deconstructed Gaze," British Journal of Photography, October 25 (Link)
Jordan, Patti. "Hauser & Wirth Gets Intimate with Personal Private Public," Arte Fuse, October 23
Wist, Audra. "The Pornography of Images," Autre, Volume 2, Issue 8, pp. 138-143
Bonilla-Edgington, Jennifer Rose. "Personal Private Public," The Brooklyn Rail, October 8
Allen, Brian T. "Time for a Riot: Camp Fashion at the Met, and a Real Riot at the Stonewall," National Review, August 31
Eckhardt, Stephanie. "The Problem With Robert Mapplethorpe," W, July 27 (Link)
Lescaze, Zoë. "13 Artists Reflect on the Stonewall Riots," The New York Times Style Magazine, July 27 (Link)
Schwabsky, Barry. "The Whitney Biennial's Flimsy Promises," The Nation, July 22 (Link)
Morlet, Madeliene. "Paul Mpagi Sepuya," Teeth Magazine Issue 8, July
Weitzman, Jordan. "Episode 32: Paul Mpagi Sepuya," Magic Hour, July 8 (Link)
Jackson, Danielle. "What the Whitney Biennial Tells Us About the Future of Photography—and the Artists Who Will Shape It," arnet, July 3 (Link)
Irvin, Rebecca. "Deconstructed bodies: The photography of Paul Mpagi Sepuya," It's Nice That, June 21 (Link)
"Confessions on the Dance Floor: Reveries From The Gay Bar," Artforum, Summer (Link)
Howe, David Everitt. "The Conditions," Art in America, May (Link)
Loos, Ted. "Inspired by Virginia Woolf, Curated by Tilda Swinton," New York Times, May 22 (Link)
Henderson, Jane. "Q&A: Intimate portraits by Paul Mpagi Sepuya revise notion of 'dark rooms'," St. Louis Today, May 22 (Link)
Goldstein, Caroline and Eileen Kinsella. "A Buyer's Guide to the Whitney Biennial: What You Need to Know About the Exhibition's Brightest Rising Stars," artnet, May 22 (Link)
Moffitt, Evan. "The 2019 Whitney Biennial Is Unafraid to Be Beautiful," Frieze, May 20 (Link)
King, Chris. "New CAM shows fulfill every challenge of contemporary art," St. Louis American, May 20 (Link)
Aletti, Vince. "Previews: Paul Mpagi Sepuya at the Contemporary Art Museum St. Louis," Artforum, May (Link)
Gilbert, Alan. "Paul Mpagi Sepuya's "The Conditions," Art-Agenda, April 5 (Link)
Scott, Andrea K. "Paul Mpagi Sepuya Mines the Queer History of the Portrait Studio," New Yorker, March 29 (Link)
Schwendener, Martha. "New York Art Galleries: What to See Right Now," New York Times, March 28 (Link)
Mellin, Haley. "Sheree Hovsepian and Paul Mpagi Sepuya Take Over Venice Beach," Garage, March 25 (Link)
Manatakis, Lexi and Ashleigh Kane. "Art shows to leave the house for this month," Dazed, March 15 (Link)
"9 Art Events in New York: Isaac Julien, Jean-Michel Basquiat, Gretchen Bender, Arakawa, and More," ArtNews, March 4 (Link)
Velasco, David. "Project: Paul Mpagi Sepuya," Artforum, March (Link)
"Photographer Paul Mpagi Sepuya's Blurred Lines," Garage, February 20 (Link)
Cavaluzzo, Alexander and Daniel Avery. "THE 12 BEST ART EXHIBITS TO SEE IN 2019," Newsweek, February 13 (Link)
Malone, Callan. "The LALA List," LALA Magazine, Winter 2019, p. 51
"In the Studio with Paul Mpagi Sepuya," SIXTY Hotels (blog), January 9 (Link)
Selvin, Claire. "Susanne Vielmetter Los Angeles Projects Now Represents Paul Mpagi Sepuya,' ARTnews, January 8 (Link)
Pahules, Anastasia. "Artists on Art: Paul Mpagi Sepuya on Lorna Simpson," LACMA Unframed (blog), January (Link)

2018

Cooper, Ashton. "Critics' Picks: Positioner at Matthew Marks," Artforum, October (Link)
Christon, Jimmy. "'Tipping Points' exhibit reflects changing political world," The Miscellany News, October 24 (Link)
Haris, Gareth. "Can an increase in two-artist booths spur sales at Paris's Fiac?" Art Newspaper, October 17 (Link)
Lubow, Arthur. "What's New in Photography? Humanism, MoMA Says," New York Times, March 9 (Link)
Allegretto, Dan. "We All Wear the Mask: New Photography at the Museum of Modern Art," Art in America, April 2 (Link)
Jones, Gregory Eddi. "Picture, Paper, Friend, and Flesh: An Interview with Paul Mpagi Sepuya," In the In-Between, March 12 (Link)
Onyewuenyi, Ikechukwu Casmir. "Paul Sepuay at team (bungalow," Carla, February 14 (Link)
Oldweiler, Cory. "MoMA's new photography exhibit focuses on identity in 2018," AM New York, March 18 (Link)
Woodward, Richard B. "MoMA's Human Focus," Wall Street Journal, March 14 (Link)
Wheeler, André-Naquian. "moma's 'new photography' series asks what it means to be human," i-d, March 27 (Link)
Aubry, Lisa. "MoMA to Display UCLA Alum's Work Exploring Identity, Portraiture," Daily Bruin, March 14 (Link)
Norman, Lee Ann. "Intimate Moves In A Dark Room: Paul Mpagi Sepuya at Document," New City Art, April 19 (Link)
Goldberg, Ariel. "In the Room," Art in America, April 1 (Link)
"Image of the Day," Elephant, September 12 (Link)
Wheeler, André. "In the Studio, in the Nude: An Artist Capturing Queer Masculinity," AnOther, October 12 (Link)
Eckardt, Stephanie. "The 7 Photographers Proving that the Self-Portriat is 2018's Most Exciting Genre," W Magazine, April 6 (Link)
Campbell, Andy. "Paul Mpagi Sepuya," Aperture, Fall
"Paul Mpagi Sepuya," Unseen, Issue 5, Fall
Quinton, Jared. "Paul Mpagi Sepuya at DOCUMENT," Artforum, March (Link)
Norman, Lee Ann. "Intimate Moves In A Dark Room, Paul Mpagi Sepuya at Document," Newcity Art, April 19 (Link)
Goldberg, Ariel. "The Room," Art In America Magazine, April 1 (Link)
Allegretto, Dan. "We All Wear The Mask : New Photography at the Museum of Modern Art," Art In America Magazine, April 2 (Link)
Wheeler, André-Naquian. "MoMA's 'New Photography' Series Asks What It Means to be Human," i-D Magazine, March 27 (Link)
Indrisek, Scott. "At MoMA, Photography Doesn't Have to Reinvent Itself to be Radical," Artsy, March 20 (Link)
"Five Questions with Paul Mpagi Sepuya," Cultured Magazine, March 20 (Link)
Woodward, Richard B. "MoMA's Human Focus," The Wall Street Journal, March 14 (Link)
Jones, Gregory Eddi. "Picture, Paper, Friend and Flesh: An Interview with Paul Mpagi Sepuya," The In-Between, March (Link)
Schwabsky, Barry. "Without Warning: Margins and the Mainstream at the New Museum's 'Trigger'" The Nation, January 26 (Link)
Lubow, Arthur. "What's New in Photography? Humanism, MoMA Says," The New York Times, March 9 (Link)

2017

"Paul Mpagi Sepuya, Figures, Grounds and Studies" The Eye of Photography, February 20
Eckardt, Stephanie. "Paul Mpagi Sepuya's Photo Studio is Sexier Than Yours," February 25 (Link)
Dykstra, Jean. "PAUL MPAGI SEPUYA: FIGURES, GROUNDS AND STUDIES AT YANCEY RICHARDSON GALLERY," Photograh Magazine, February (Link)
Sargent, Antwuan. "Picture Yourself in the Queer Photographic Space of Paul Mpagi Sepuya," Creators, March 23 (Link)
Bradley, Rizvana. "Aesthetic Inhumanisms : Toward an Eroritcs of Otherworlding," The New Museum
Onyewuenyi, Ikechukwu Casmir. "Paul Mpagi Sepuya at team (bungalow)," Contemporary Art Review Los Angeles, issue 15
Pieterson, Mark. "The sinuous nature of desire + alternative ways of seeing with Paul Mpagi Sepuya's photographic explorations of queer presence," AQNB, October 31 (Link)
Pofalla, Boris. "Zeigen und Verbergen," Monopol Magazine, October
Cunningham, Vinson. "How Radical Can A Portrait Be?," The New Yorker, May 5 (Link)
Schwabsky, Barry. "Playing with Mirrors: Two artists push the limits of what cameras can do," The Nation, May 2
Dafoe, Taylor. "Paul Mpagi Sepuya at Yancey Richardson Gallery," Modern Painters, March
Bourland, Ian. "Critic's Pick: Paul Mpagi Sepuya," Artforum, March 3 (Link)
Griffith, Phillip. "Paul Mpagi Sepuya: Figures, Grounds and Studies," The Brooklyn Rail, March 1 (Link)
Small, Zachary. "The Solitude and Sensuality of an Artist's Studio," Hyperallergic, February 17 (Link)
Rachel, T. Cole. "Paul Sepuya on finding your form," The Creative Independent, February 9 (Link)
Yau, John. "Three Photographers and What They Show Us About Everyday Life: Deana Lawson, Judy Linn, Paul Mpagi Sepuya," Hyperallergic, February 12 (Link)
"Goings On About Town: Deana Lawson, Judy Linn and Paul Mpagi Sepuya," The New Yorker, February 1

2016

Als, Hilton. "James Baldwin / Jim Brown and the Children," The Artists Institute
Garcia, Lindsay. "The Autonomous Limbs of Paul Mpagi Sepuya," Tiger Strikes Asteroid
Malick, Courtney. "From the Singular to the Indexical in Contemporary Portraiture," San Francisco Art Quarterly
Reznik, Eugene. "Enter the Private World of Photographers' Studios," American Photo Magazine, August 13

2015

Malick, Courtney. "Paul Mpagi Sepuya In Conversation with Courtney Malick," SFAQ, December 3 (Link)
"Goings On About Town: A Room of One's Own," The New Yorker, August 8
"Goings On About Town: Spain & 42 St.," The New Yorker, January 6

2014

Russeth, Andrew. "To Bushwick! Shows to See Right Now…," Artnet News, October 30
Scheffler, Daniel. "Brooklyn Inspires African Artists," The New York Times, October 14 (Link)
"Goings on About Town: The Thing Itself," The New Yorker, August 19
ArtReview Magazine : "The Expanded Photograph," by David Everett Howe, May 2014

2013

Fialho, Alex. "Nuggets of Queerness: Year 3 of the Fire Island Artist Residency," ARTFCITY, August 29 (Link)
Koestenbaum, Wayne. "My 1980s and Other Essays," Eric's Stubble, 2013
Benderson, Bruce. "Petits Portraits Entre Amis," Têtu Magazine, March

2012

Akel, Joseph. "500 Words: Paul Mpagi Sepuya," Artforum, May 15

2011

Lopes, Fabiola. "Review: Portraits, at I-20 Gallery," Flash Art International Magazine, October
Bronson, AA and Lauren Haynes. "Evidence of Accumulation," The Studio Museum in Harlem

2010

"Goings On About Town: 50 Artists Photograph the Future," The New Yorker, June 10
Cotter, Holland. "Art in Review – 50 Artists Photograph the Future," The New York Times, May 28
Cotter, Holland. "In Books and Fine Arts, Filling the Down Time of New Year's," The New York Times, December 31

2009

Cotter, Holland. "All the Books You'll Never Catch on a Kindle," The New York Times, October 2
Forteza, Pepo Moreno. "Paul Mpagi Sepuya: Natural Light Portrait," Revista Metal Magazine, April 15
Ryzik, Melena. "At a Clinic, Artists Reflecting on Home," The New York Times, May 10
Blagojevic, Bosko. "Paul Sepuya's 'Alexandria' at envoy," ArtCat, February 10
Gartenfeld, Alex. "Jack Pierson interviews Paul Sepuya," Interview Magazine, January 30
Courtney, Kenneth. "Alexandria," This.Hearts.On.Fire, January 5

2008

Bronson, AA. "Queer Zines" Printed Matter, NY
Limnander, Armand. "Fine Print: Beloved Object and Amorous Subject, Revisited,"The New York Times Style Magazine, April 4
Il Terzo Occhio : "La fotografia americana," by Umberto Mancini January 28

2007

Packam, Monte. "Clean Sheets: Paul Mpagi Sepuya," SLEEK Magazine, Autumn
Trebay, Guy. "Gay Art: A Movement, or at Least a Moment", The New York Times , May 6

2006

van Benekom, Jop and Gert Jonkers. "BUTT BOOK," BUTT Magazine
Polly, John. "Art Zines Rule! Part One," LOGO New Now Next Blog, September 20
Tierney, Paul. "Zine Scene," V Man Magazine, September
Klein, Darren. "Thing: New Penis Art from America,"
Weskott, Aljoscha. "Designing Men- Shoot," de:bug, July
"Weniger ist mehr: Paul Sepuya besticht mit eindrucksvollen Portraits," GAB-Frankfrut Magazin, April
White, David. "He SHOOTs, He Scores," Instinct Magazine, March
Frame, Allen. "Slide Slam" Teaching Photo Magazine, February
"Boys," BUTT Magazine : issue 15

2005

Boston, Nick. "Canadian Professor in New York gets hyper-realistic portrait taken by young photographer," BUTT Magazine, issue 14
"Paul Mpagi Sepuya," EYEMAZING Magazine, issue 08
Publications
2023

Bullock, Michael. "Paul Mpagi Sepuya," Apartamento Magazine Issue #31, Spring/Summer 2023, Pg 340 - 361

2022

"Orifice + Aperture | Paul Mpagi Sepuya," TBW Books, Oakland, CA 2022
"Flora Photographica: the Flower in Contemporary Photography", Edited by William Ewing and Danae Panchaud, Published by Thames & Hudson, 2022

2021

"STILL LIFE: Reflections from Confinement", Organized by Roya Sachs, Mafalda Millies, Lizzie Edelman and Matthias Kliefoth, Text by Jennifer Higgie, Published by TRIADIC and DISTANZ Verlag, Berlin, Germany, 2021

2022

"Prime Art's Next Generation," Phaidon Press Limited, London, UK 2022, pp 360-363

2021

"Humans: Photographs That Make You Think" By Henry Carroll, Published by Abrams, 2021
"The Extreme Self" Edited by Shumon Basar, Douglas Copeland, Hans Ulrich Obrist, Published by Buchhandlung Walther König, 2021
"Off Camera" Edited by Steven Humblet, Published by Roma Publishers, 2021
"What Artists Wear" by Charlie Porter, Published by Penguin, 2021
"Photography Now: Fifty Pioneers Defining Photography" By Charlotte Jansen, Published by Ilex; Tate, 2021 (Link)

2020

Sargent, Antwaun. "Young, Gifted and Black: A New Generation of Artists The Lumpkin-Boccuzzi Family Collection of Contemporary Art," The Lumpkin-Boccuzzi Family Collection of Contemporary Art, D.A.P. Publishing, New York, NY, 2020
"Paul Mpagi Sepuya," with texts by Wassan Al-Khudhairi, Grace Wales Bonner, Lucy Gallun, Ariel Goldberg, and Evan Moffitt, published by CAM St. Louis in association with Aperture, April 7, 2020
"Why Photography?" edited by Bjarne Bare, Behzad Farazollahi, and Christian Tunge, published by Henie Onstad Kunstsenter in association with Skira Editore and Melk, May 28, 2020 (pp. 44-51)

2019

"The Image of Whiteness: Contemporary Photography and Racialization," edited by Daniel C. Blight, published by SPBH Editions & Art on the Underground, 2019
"Contact Sheet 202: Light Work Annual 2019," artist portfolio and text by Alex Jen, Published by Light Work, 2019, pp. 76-83
"Body" by Nathalie Herschdorfer, Published by Thames & Hudson, 2019
"Art & Queer Culture (Edition II)," by Catherine Lord and Richard Meyer, Published by Phaidon, 2019

2017

Burton, J., and Bell, N. (2017). Trigger: Gender as a Tool and a Weapon. Pg 152-155. New Museum.
Public Talks, Panels and Juries
2023

The Catalyst Speaker Series: In conversation with Rodney Diverlus, Toronto Metropolitan University, Virtual (artist talk)
DPI Alum Panel Honoring Lorie Novak, New York, NY + Virtual (artist talk)

2022

2022 Monsen Photography Lecture, Henry Art Gallery, Seattle, WA

2020

San Diego State University, San Diego, CA (artist talk)
University of California Los Angeles, Los Angeles, CA. (artist talk)
Yale University, New Haven, CT. (artist talk)
Los Angeles Art Book Fair, Los Angeles, CA. (in conversation with Wassan Al-Khudhairi)
Blaffer Art Museum, Houston, TX. (artist talk)
Robert Giard Foundation Grant, New York, NY. (juror)

2019

Art Basel Conversations, Miami Beach, FL. (panel)
University of California Los Angeles, Graduate Art History Symposium, Los Angeles, CA. (keynote lecture)
Guggenheim Museum, New York, NY. (panel)
Contemporary Art Museum St Louis, St. Louis, MO. (artist talk)
Contemporary Art Museum Houston, Houston, TX. (artist talk)
Whitney Museum of American Art, New York, NY. (panel)
International Center for Photography, New York, NY. (artist talk)
CSS Bard, Bard College, Annandale-on-Hudson, NY. (in conversation with Lauren Cornell)
Cal State University Long Beach, Long Beach, CA. (artist talk)
Cal State University Bakersfield, Bakersfield, CA. (artist talk)
University of California Riverside, Riverside, CA. (artist talk)
California African American Museum, Los Angeles, CA. (panel)

2018

Los Angeles County Museum of Art, Los Angeles, CA (artist talk)
Columbia College, Chicago, IL
The Getty Museum, Los Angeles, CA. (In conversation with Hilton Als)
The Museum of Contemporary Photography, Chicago, IL. (artist talk)
The Society for Photographic Education, Northeast Chapter, New Paltz, NY. (keynote lecture)
Rhode Island School of Design, Providence, RI. (artist talk)
Pacific Northwest College of Art, Portland, OR. (artist talk)
The Museum of Modern Art, New York, NY. (panel)
Virginia Commonwealth University, Richmond, VA. (artist talk)
The New Museum, New York, NY. (screening and artist talk with A.K. Burns)
The Palm Springs Museum of Art, Palm Springs, CA. (artist talk)

2017

KMAC Museum, Louisville, KY. (artist talk)
Denison University, Granville, OH. (artist talk)
Parsons The New School, New York, NY. (artist talk)
Photo LA, Los Angeles, CA. (panel with Kelly Nipper, Carter Mull and Russell Ferguson)

3000

Analogue Dissident at South of Sunset, Los Angeles, CA. (artist talk)

2015

Document, Chicago, IL. With Megha Ralapati (artist talk)

2014

The Pitch Project, Milwaukee, WS. (artist talk)
Latitude, Chicago, IL., With Elijah Burgher. (artist talk)
Hyde Park Art Center, Chicago, IL. (artist talk)

2013

School of the Museum of Fine Arts, Boston, MA. (visiting artist talk)
Haverford College, Philadelphia, PA. (artist talk)
"Black Male Revisited," Danspace Project, New York, NY. With niv Acosta, Rich Blint, and Thomas Lax. (artist talk)
Fire Island Artist Residency, Cherry Grove Arts Center, Fire Island, NY. With Laurel Sparks, Baker Overstreet and Grey Day. (artist talk)
Artspeak, Vancouver (artist talk)

2012

Pride Photo Award, Amsterdam (juror)

2011

Studio Museum in Harlem, New York, NY. With Simone Leigh and Kamau Amu Patton. (artist talk)
Lower Manhattan Cultural Council (juror)

2010

Center for Photography at Woodstock, NY.

2011

New York Photo Fest (panelist)
Rhode Island School of Design (visiting artist)

2009

Printed Matter Artist Grant (juror)

2006

"Slide Slam," International Center for Photography, New York City. With Leigh Ledare and Phyllis Galembo. (artist talk)
Awards, Grants and Fellowships
2021

Artadia Award, Los Angeles, CA

2019

Finalist, City of Miami Beach Legacy Purchase Program, Miami Beach, FL
Louis Comfort Tiffany Foundation 2019 Biennial Grant
Rauschenberg Residency, Captiva Island, FL

2018

Artist-in-Residence, Lightwork, Syracuse, NY

2017

The Rema Hort Mann Foundation Grant for Emerging Los Angeles Artists

2015

Finalist, Paris Photo Los Angeles inaugural Introducing! Young California Photographer Award

2014

Jackman Goldwasser Artist-in-Residence, Hyde Park Arts Center, Chicago

2013

Artist-in-Residence, Fire Island Artist Residency (Sikkema Fellow Award)

2010-2011

Artist-in-Residence, Studio Museum in Harlem

2010

Artist-in-Residence, Center for Photography at Woodstock, NY

2009-2010

Artist-in-Residence, Workspace, Lower Manhattan Cultural Council
Visiting Artist, New York University

2009

Artist-in-Residence, HomeBase, New York

2008

LEAD Academy, Hamburg
Library Collections
Brooklyn Museum Library Collection, Brooklyn, NY
Fotomuseum Winterthur Library Collection, Winterthur, Switzerland
Hirsch Library, Museum of Fine Art, Houston, TX
Mills College Library, Oakland, CA
Museum of Modern Art Library, New York, NY
Public Collections
American Friends of the Israel Museum, West Hollywood, CA
Baltimore Museum of Art, Baltimore, MD
Birmingham Museum of Art, Birmingham, AL
Blanton Museum of Art, The University of Texas at Austin, Austin, TX
Carnegie Museum of Art, Pittsburgh, PA
Center for Photography at Woodstock Collection at SUNY New Paltz, NY
Cleveland Museum of Art, Cleveland, OH
Crocker Art Museum, Sacramento, CA
Getty Museum, Los Angeles, CA
Grinnell College Museum of Art, Grinnell, IA
Guggenheim Museum, New York, NY
Henry Art Museum, Seattle, WA
The Hilbert Museum of California Art at Chapman University, Orange, CA
Institute of Contemporary Art, Boston, MA
Institute of Contemporary Art, Miami, FL
International Center for Photography, New York, NY
Irish Museum of Modern Art, Dublin, Ireland
JP Morgan Collection, New York, NY
Leslie Lohman Museum of Art, New York, NY
Light Work, Syracuse, NY
Los Angeles County Museum of Art, Los Angeles, CA.
Mead Art Museum, Amherst, MA
Milwaukee Art Museum, Milwaukee, WI
Minneapolis Institute of Art, Minneapolis, MN
Museum of Contemporary Art, Los Angeles, CA
Museum of Contemporary Art Chicago, Chicago, IL
Museum of Fine Arts Boston, Boston, MA
Museum of Contemporary Photography, Columbia College, Chicago, IL
Museum of Fine Arts, Houston, TX
Museum of Modern Art, New York, NY
Palm Springs Art Museum, Palm Desert, CA
Pennsylvania Academy of Fine Arts, Philadelphia, PA
Pérez Art Museum, Miami, FL
San Francisco Museum of Modern Art, San Francisco, CA
Smart Museum, University of Chicago, Chicago, IL
Smith College, Northampton, MA
Speed Art Museum, New Orleans, LA
The Speed Museum, Louisville, KY
Studio Museum in Harlem, New York, NY
Tang Teaching Museum, Skidmore College, Saratoga Springs, NY
University of New Mexico, La Cruces, NM
University of Nevada Reno, Reno, NV
Victoria and Albert Museum, London, UK
Wadsworth Athenaeum, Hartford, CT
Walker Art Center, Minneapolis, MN
Whitney Museum of American Art, New York, NY