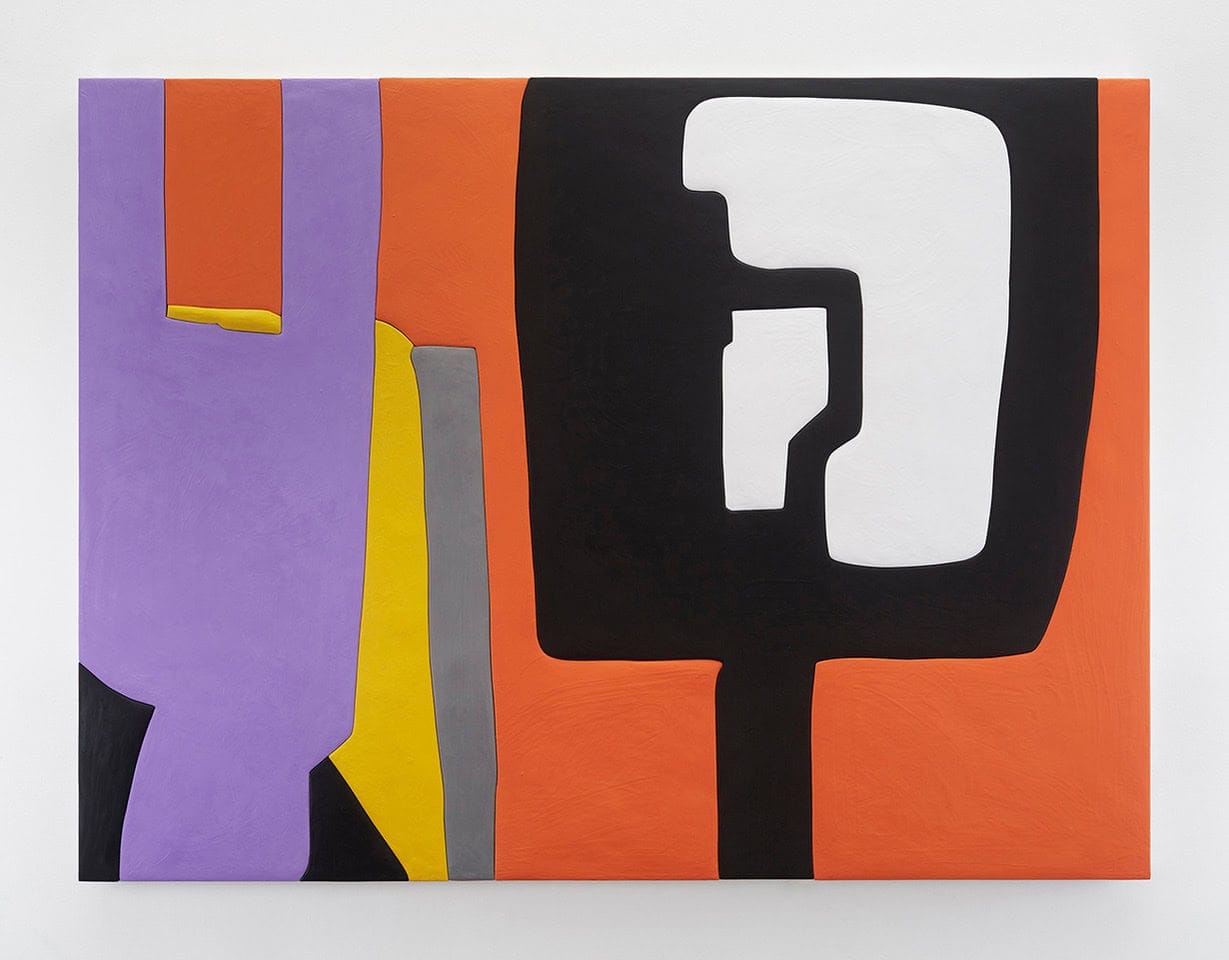 Sadie Benning
This is Real
January 9 — February 20, 2021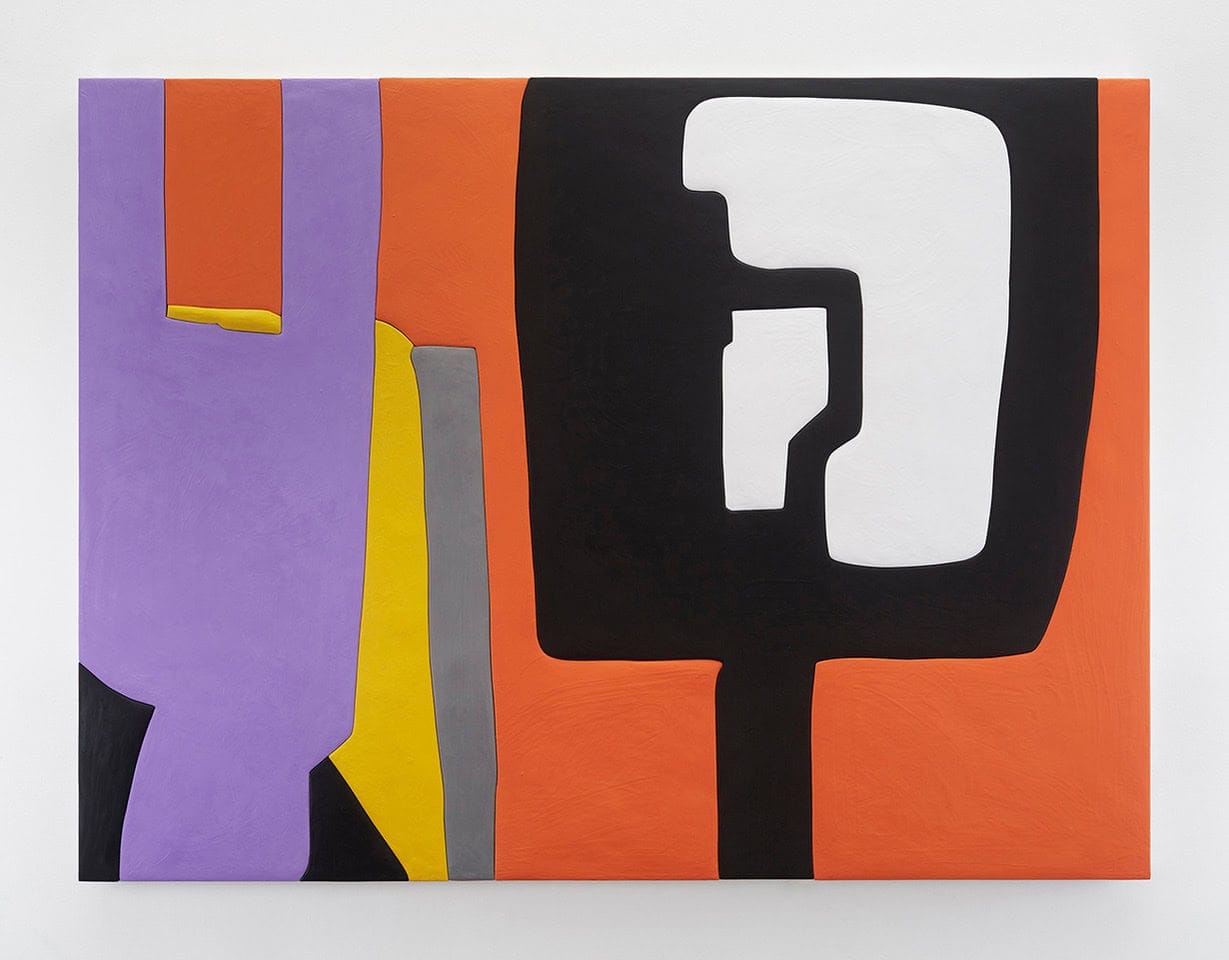 ---
Vielmetter Los Angeles is thrilled to present This Is Real, an exhibition of fourteen new paintings by Sadie Benning.
This Is Real explores the directness and immediacy of small scale drawings, ultimately expanding the original size and formations into larger scale constructions which reflect on themes of identity and transformation. Hovering between representation and abstraction, the fragmented surfaces emote the presence of the hand—a physical body and its imprints—while the shapes, colors and content suggest the space of the mind, complicating the interplay between internal and external realities. Benning ruminates: asking us to further question how reality is constructed, manipulated and controlled—and how binary structures are used to do so.
Sadie Benning
"Untitled 1," 2019
Wood, aqua resin, casein, and acrylic gouache
53 x 71" [HxW] (134.62 x 180.34 cm)
Inventory #BEN855
Courtesy of the artist and Vielmetter Los Angeles
Photocredit: Chris Austin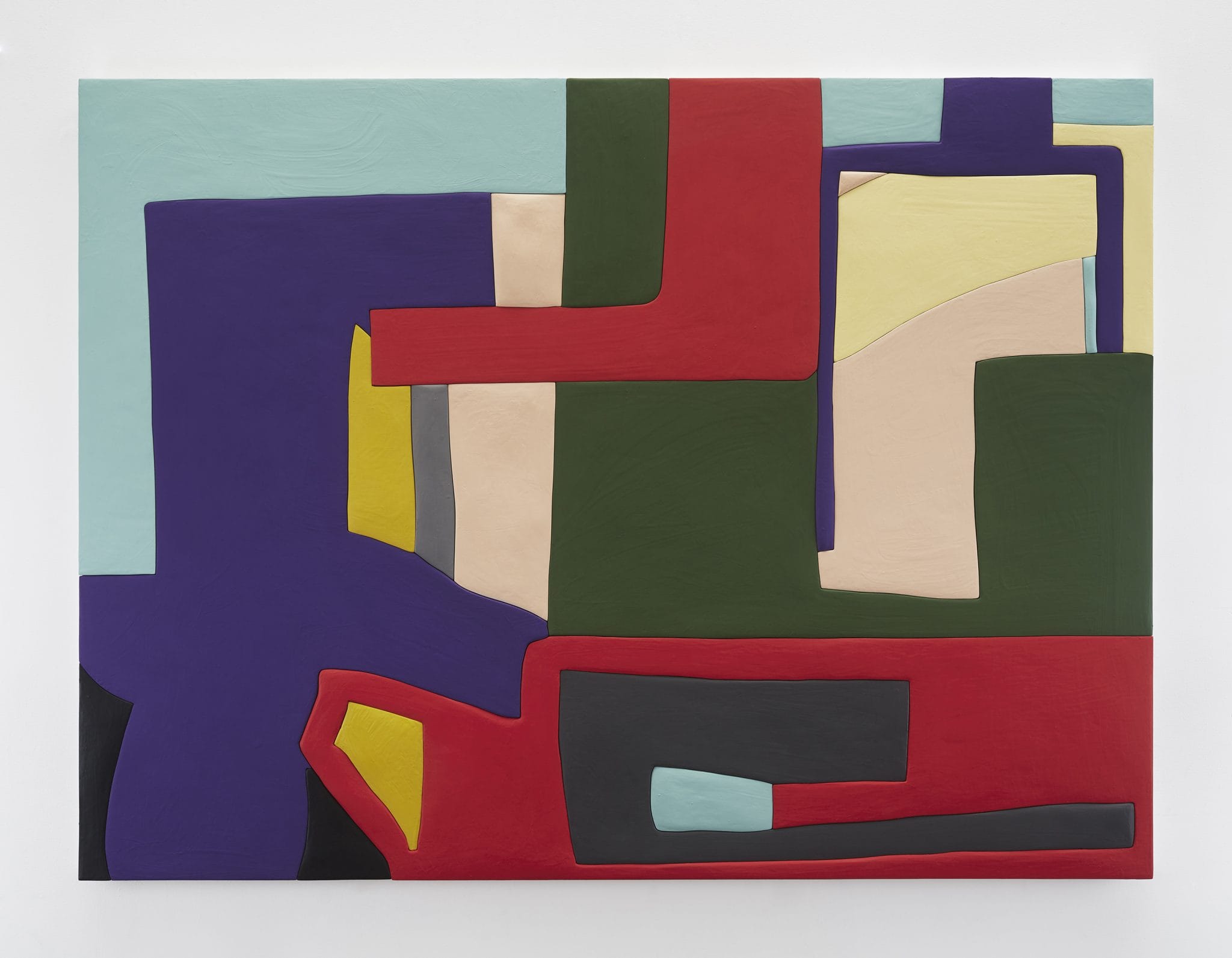 Each painting is derived from a unique low-resolution drawing made using a mobile phone—a template which becomes a blueprint of its original moment of thought and contact. The process of making the final works translates these digital sketches several times through shifts of size, labor, and material, each stage further evolving the image, in both form and affect. To make the paintings, the 1 1/2" x 2" drawings are copied to sheets of acetate and projected onto a wall using an overhead projector to determine the dimensions of the work. The projected drawing is then traced onto a wood panel and cut out using a jigsaw. Aqua resin is applied in layers to the individual forms, which are then sanded and painted with acrylic gouache or milk paint. The pieces are buffed and joined back together to create the final surface. Unlike a jigsaw puzzle in which pieces fit perfectly together, there is a gap between the pieces in Benning's work—the original line becomes a space between the pieces where the blade has cut. The line is there and also not there; a space for light to move that speaks to the body and its continual state of flux.
Sadie Benning
"Untitled 2," 2019
Wood, aqua resin, casein, and acrylic gouache
53 x 71" [HxW] (134.62 x 180.34 cm)
Inventory #BEN856
Courtesy of the artist and Vielmetter Los Angeles
Photocredit: Chris Austin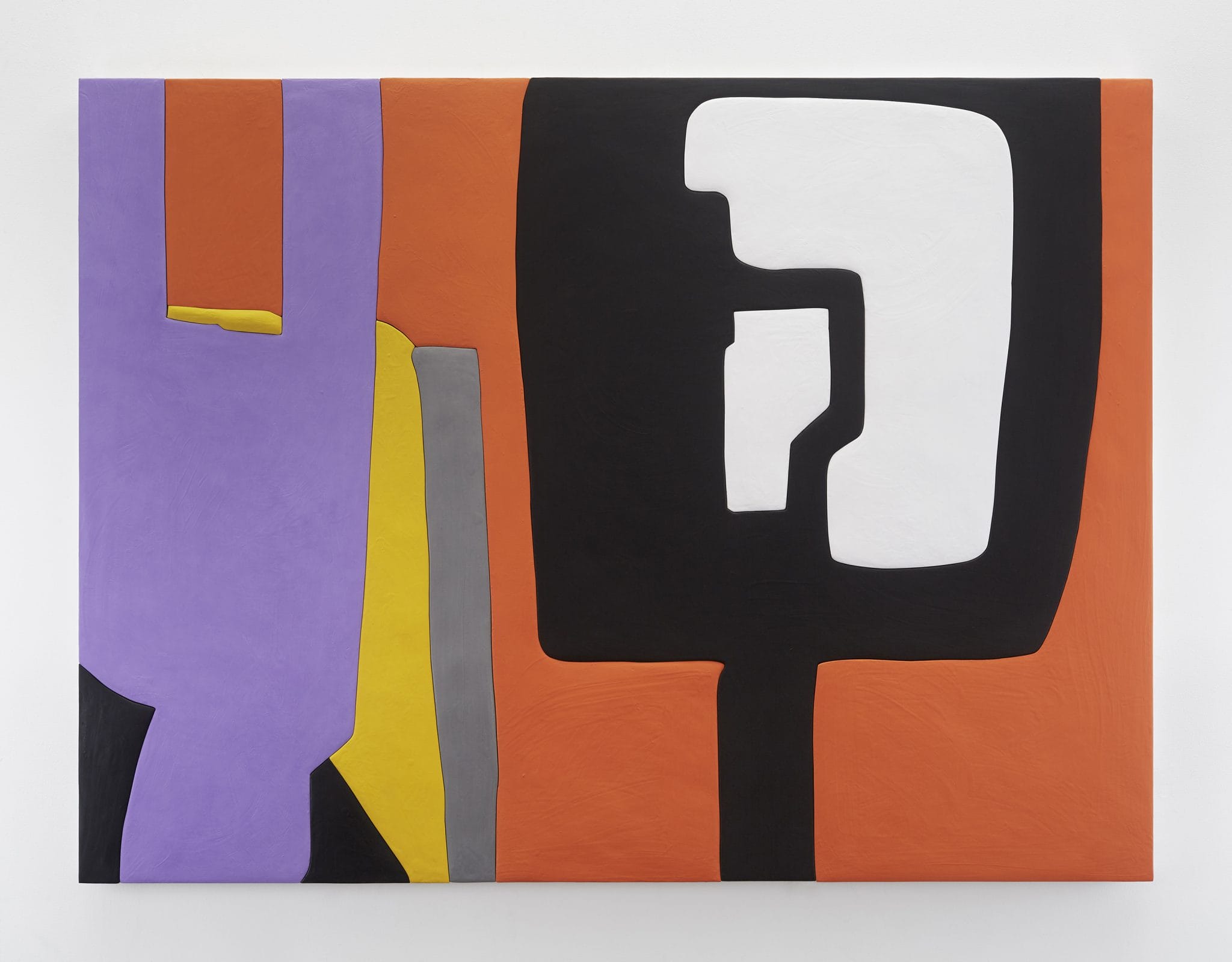 Grids appear throughout the 14 works—suggesting both multiple points of contact and a rigid, imposing frame. Because these images originate from the digital, the grid of pixels is also embedded into the structure of each work, the quality of each pixelated line both exaggerated and softened by the translation from digital to analog, small scale to large. Revealing this structure behind the digital image, Benning points to the reality of pervasive, largely invisible structures that permeate often seamlessly into our unconscious minds. But Benning's work does not settle into this single function of the grid, it is also shown as a potentially transformative space: one can work with its failures to imagine something else. In Untitled 13, a collapsing grid is used as a metaphor for this necessary revolution—the urgent need, and always ongoing process of transforming binary structures.
Sadie Benning
"Tree," 2019
Wood, aqua resin, casein, and acrylic gouache
59 x 80" [HxW] (149.86 x 203.2 cm)
Inventory #BEN857
Courtesy of the artist and Vielmetter Los Angeles
Photocredit: Chris Austin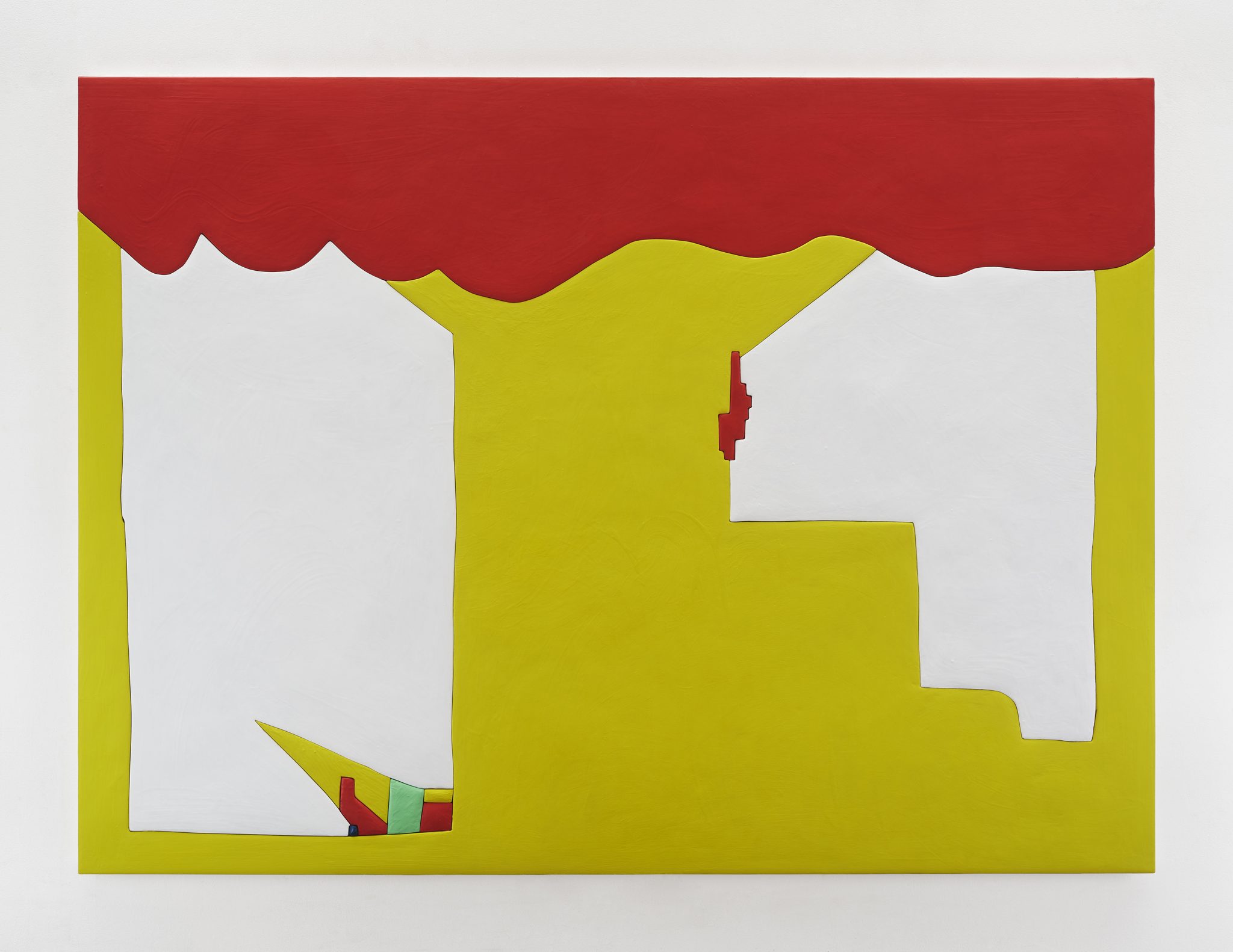 Over the last three decades, Sadie Benning's (b. 1973 Madison, WI) work has taken the form of experimental video, performance, and most recently mixed-media wall-mounted works that trouble the distinctions between painting, drawing, sculpture, and photo collage. Benning's ambivalent, pluralistic relationship to medium speaks to an ongoing desire to forge complex relations between form and content. Benning's work is in many important public collections including the Museum of Modern Art, New York; the Hammer Museum, Los Angeles; the Whitney Museum of American Art; and the Centre Georges Pompidou, Paris. Solo exhibitions include Pain Thing, Wexner Center for the Arts, Columbus, OH; "Shared Eye" Renaissance Society, Chicago, IL and Kunsthalle Basel, Switzerland; and "Play Pause" at the Dia Foundation for the Arts, New York, the Power Plant, Toronto, Ontario, and the Whitney Museum of American Art, New York. Their work "Shared Eye" was installed in "Surrounds: 11 Installations" at the Museum of Modern Art New York when it re-opened in 2019. Benning's work has also been included in "Trigger: Gender as a Tool and a Weapon," New Museum, New York; "Painting 2.0: Expression in the Information Age," Museum Brandhorst, Munich, Germany; and the 2013 Carnegie International, Carnegie Museum of Art, Pittsburgh, PA. They are one of the founding members of the iconic band Le Tigre.
Sadie Benning
"Untitled 4," 2019
Wood, aqua resin, casein, and acrylic gouache
59 x 80" [HxW] (149.86 x 203.2 cm)
Inventory #BEN858
Courtesy of the artist and Vielmetter Los Angeles
Photocredit: Chris Austin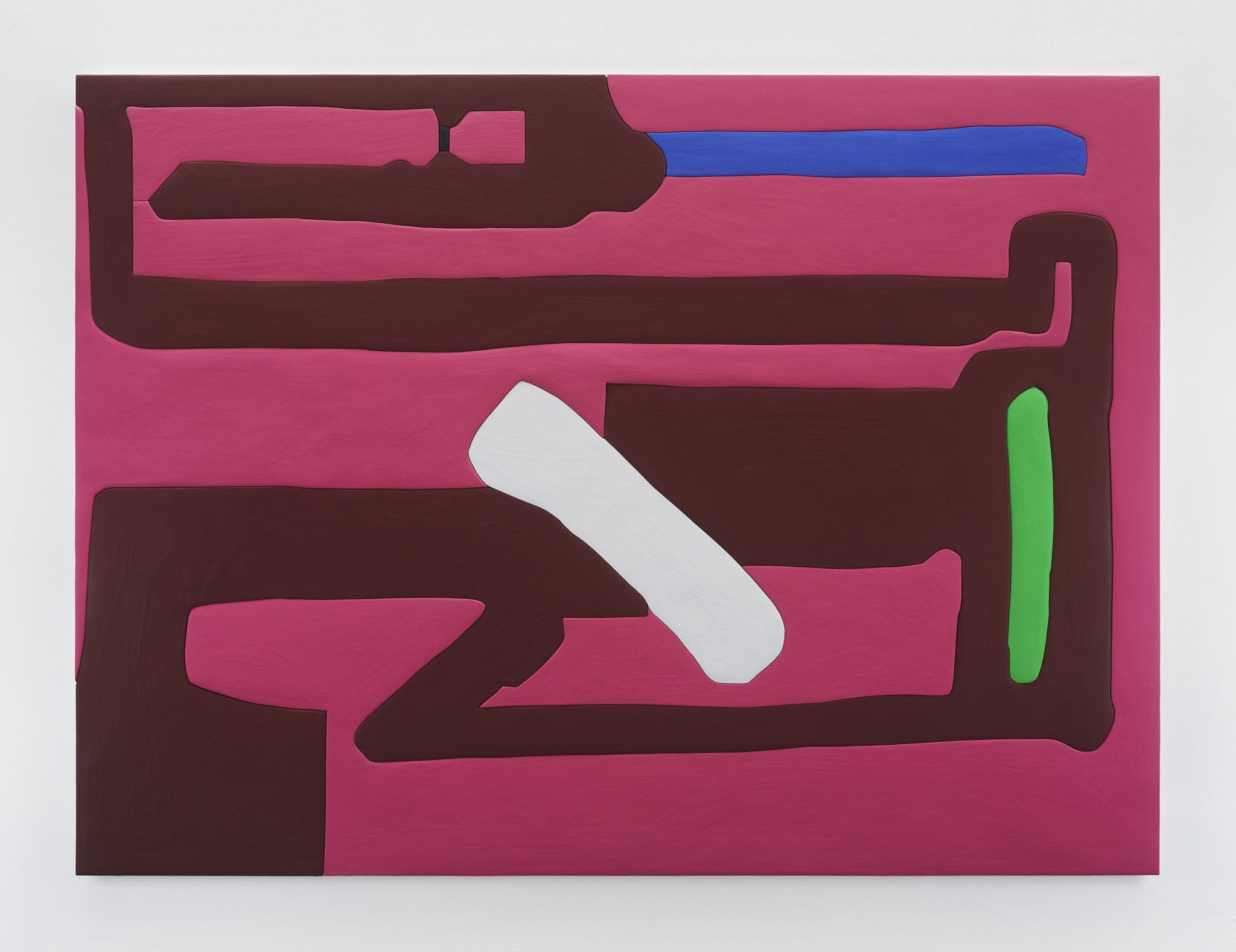 Sadie Benning
"Untitled 5," 2019
Wood, aqua resin, casein, and acrylic gouache
59 x 80" [HxW] (149.86 x 203.2 cm)
Inventory #BEN859
Courtesy of the artist and Vielmetter Los Angeles
Photocredit: Chris Austin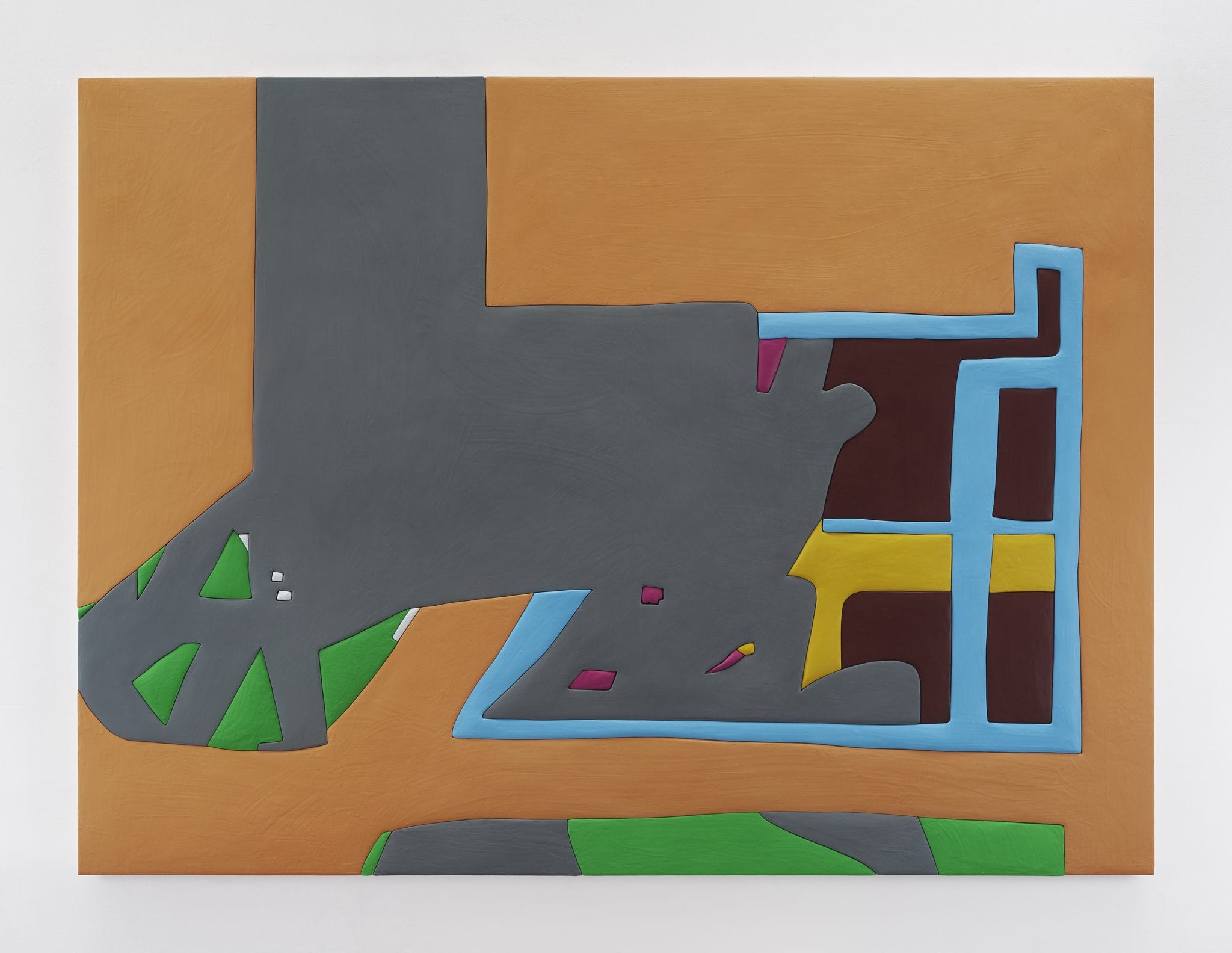 Sadie Benning
"Untitled 6," 2019
Wood, aqua resin, casein, and acrylic gouache
80 x 59" [HxW] (203.2 x 149.86 cm)
Inventory #BEN860
Courtesy of the artist and Vielmetter Los Angeles
Photocredit: Chris Austin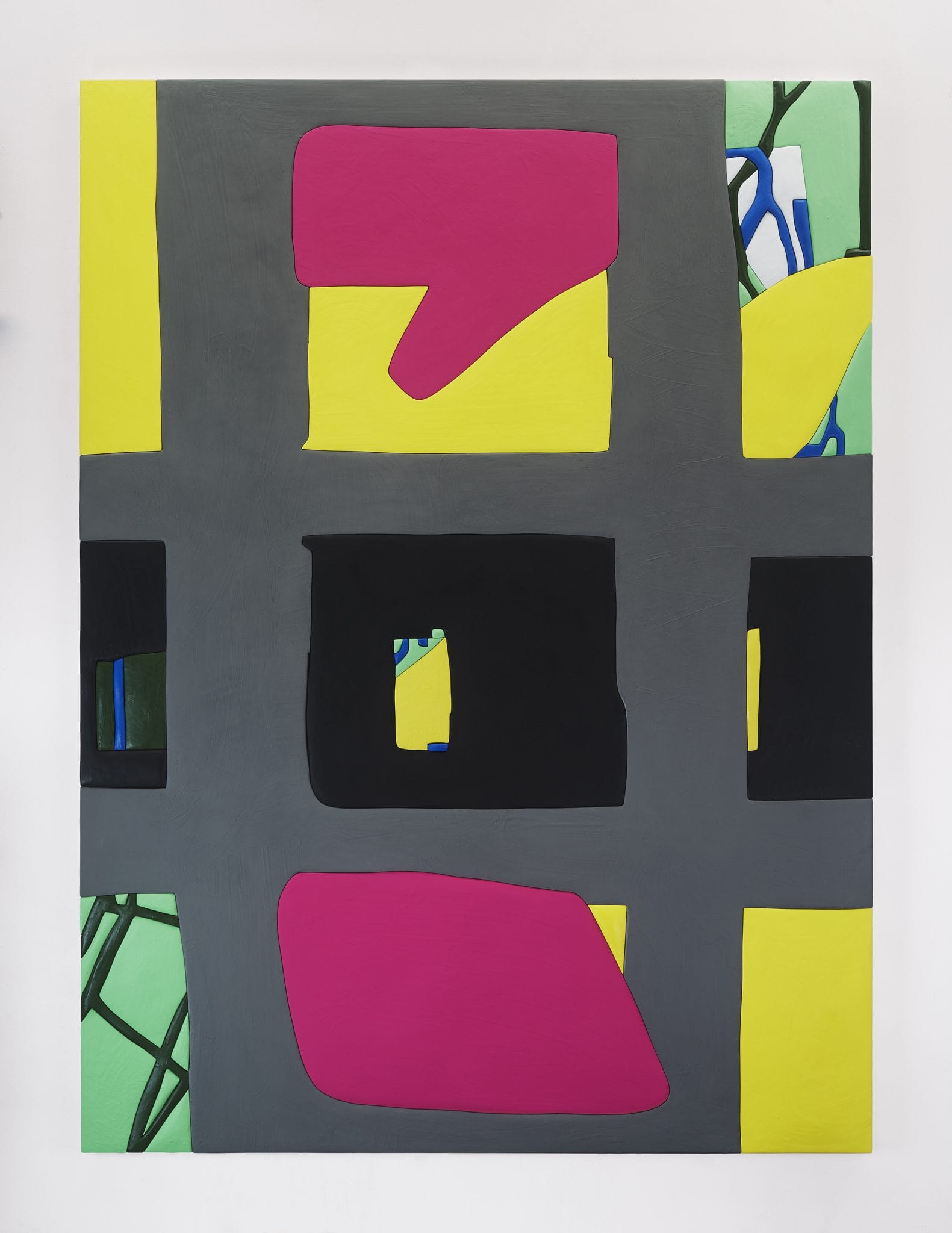 Sadie Benning
"Untitled 7," 2019
Wood, aqua resin, casein, and acrylic gouache
53 x 71" [HxW] (134.62 x 180.34 cm)
Inventory #BEN861
Courtesy of the artist and Vielmetter Los Angeles
Photocredit: Chris Austin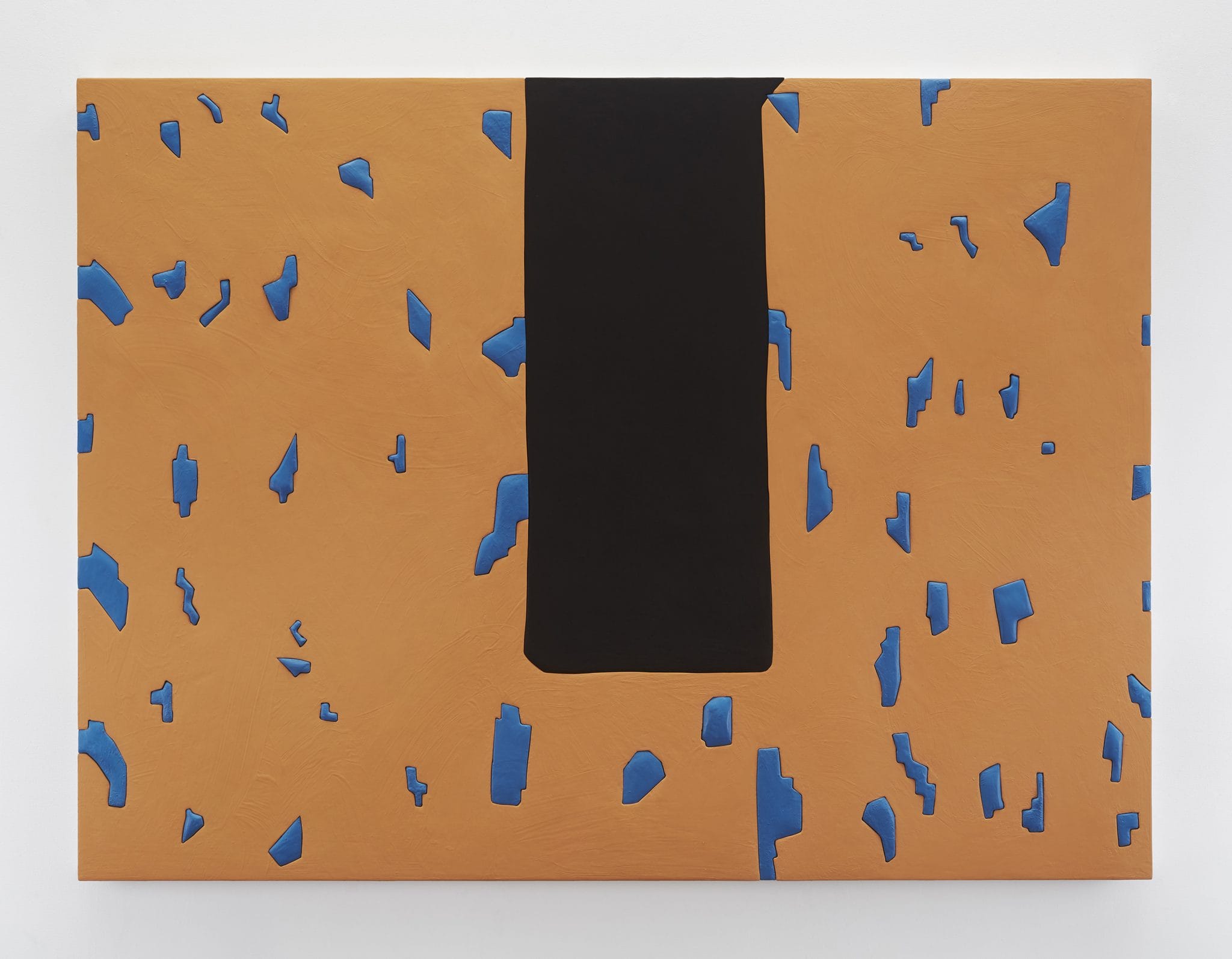 Sadie Benning
"Untitled 8," 2019
Wood, aqua resin, casein, and acrylic gouache
53 x 71" [HxW] (134.62 x 180.34 cm)
Inventory #BEN862
Courtesy of the artist and Vielmetter Los Angeles
Photocredit: Chris Austin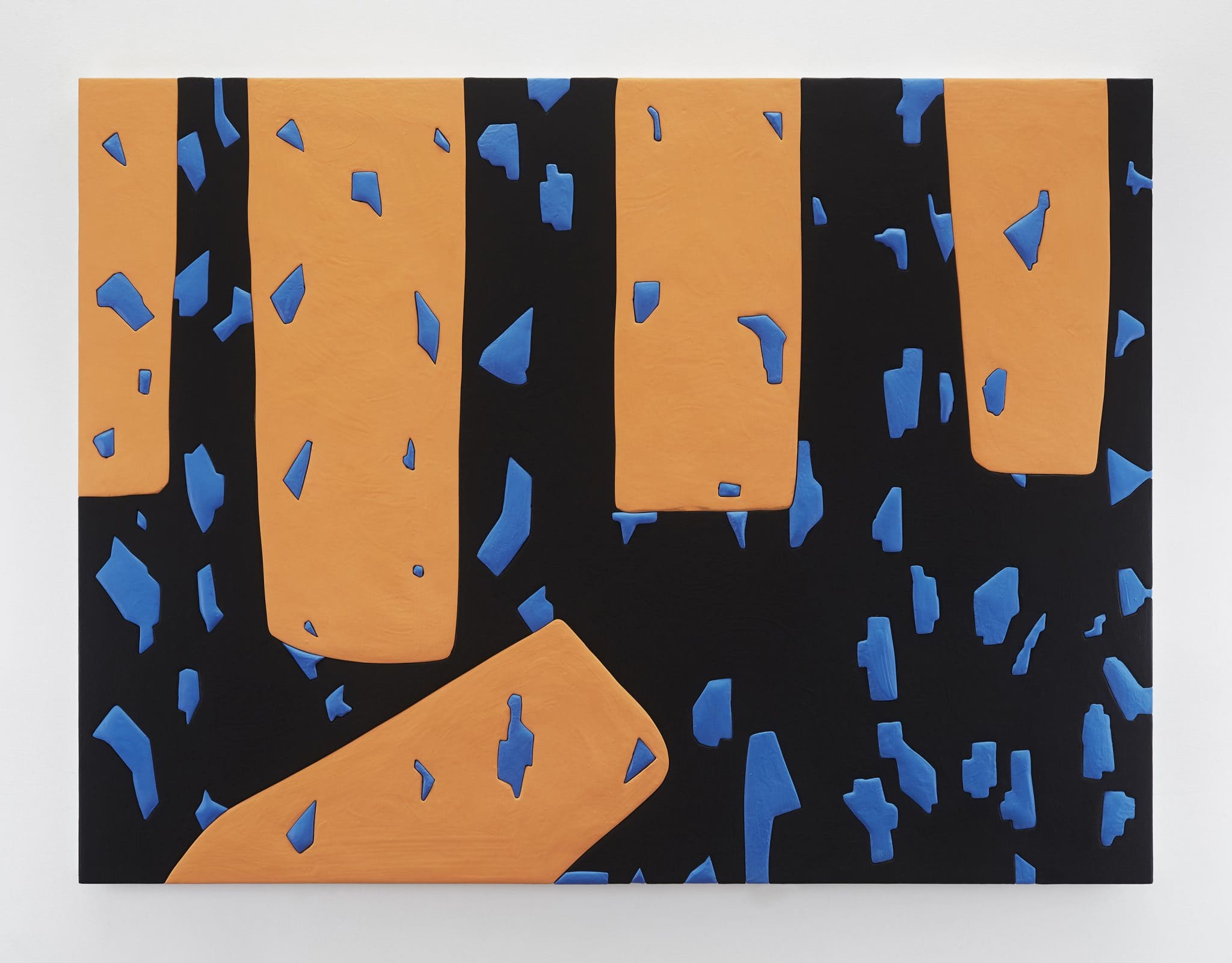 Sadie Benning
"Untitled 9," 2019
Wood, aqua resin, casein, and acrylic gouache
53 x 71" [HxW] (134.62 x 180.34 cm)
Inventory #BEN863
Courtesy of the artist and Vielmetter Los Angeles
Photocredit: Chris Austin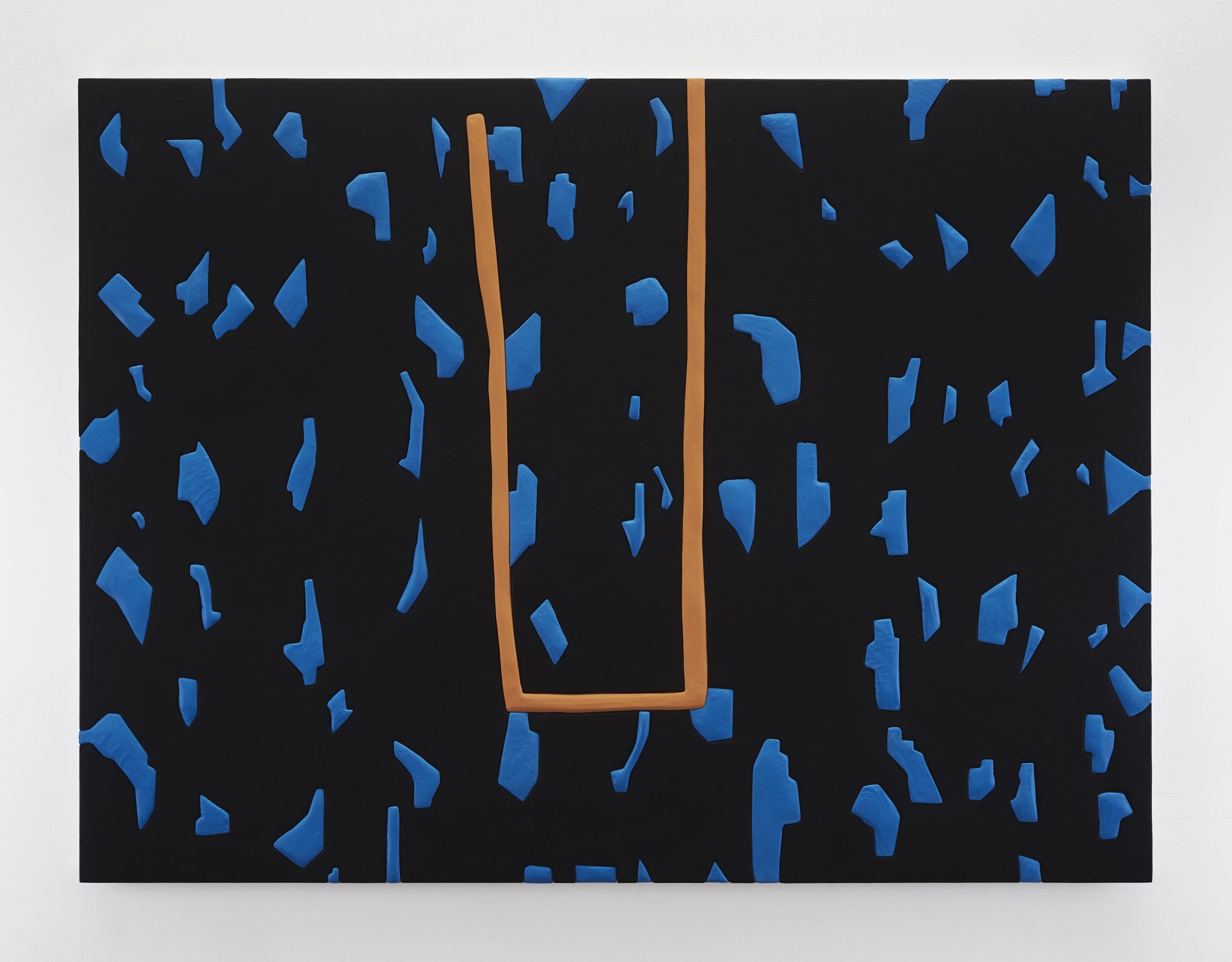 Sadie Benning
"Untitled 10," 2019
Wood, aqua resin, casein, and acrylic gouache
29 x 40" [HxW] (73.66 x 101.6 cm)
Inventory #BEN864
Courtesy of the artist and Vielmetter Los Angeles
Photocredit: Chris Austin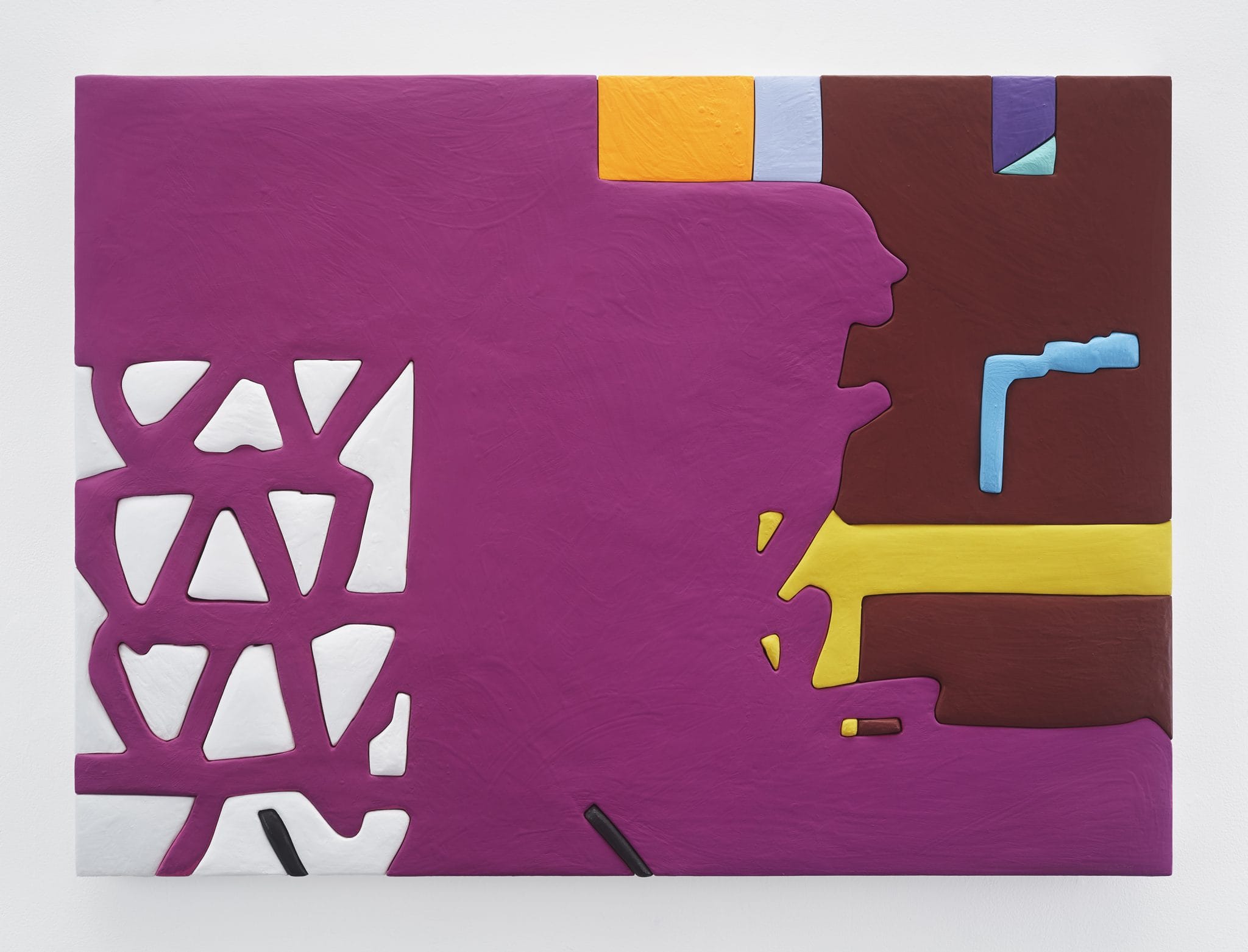 Sadie Benning
"Untitled 11," 2019
Wood, aqua resin, casein, and acrylic gouache
29 x 40" [HxW] (73.66 x 101.6 cm)
Inventory #BEN865
Courtesy of the artist and Vielmetter Los Angeles
Photocredit: Chris Austin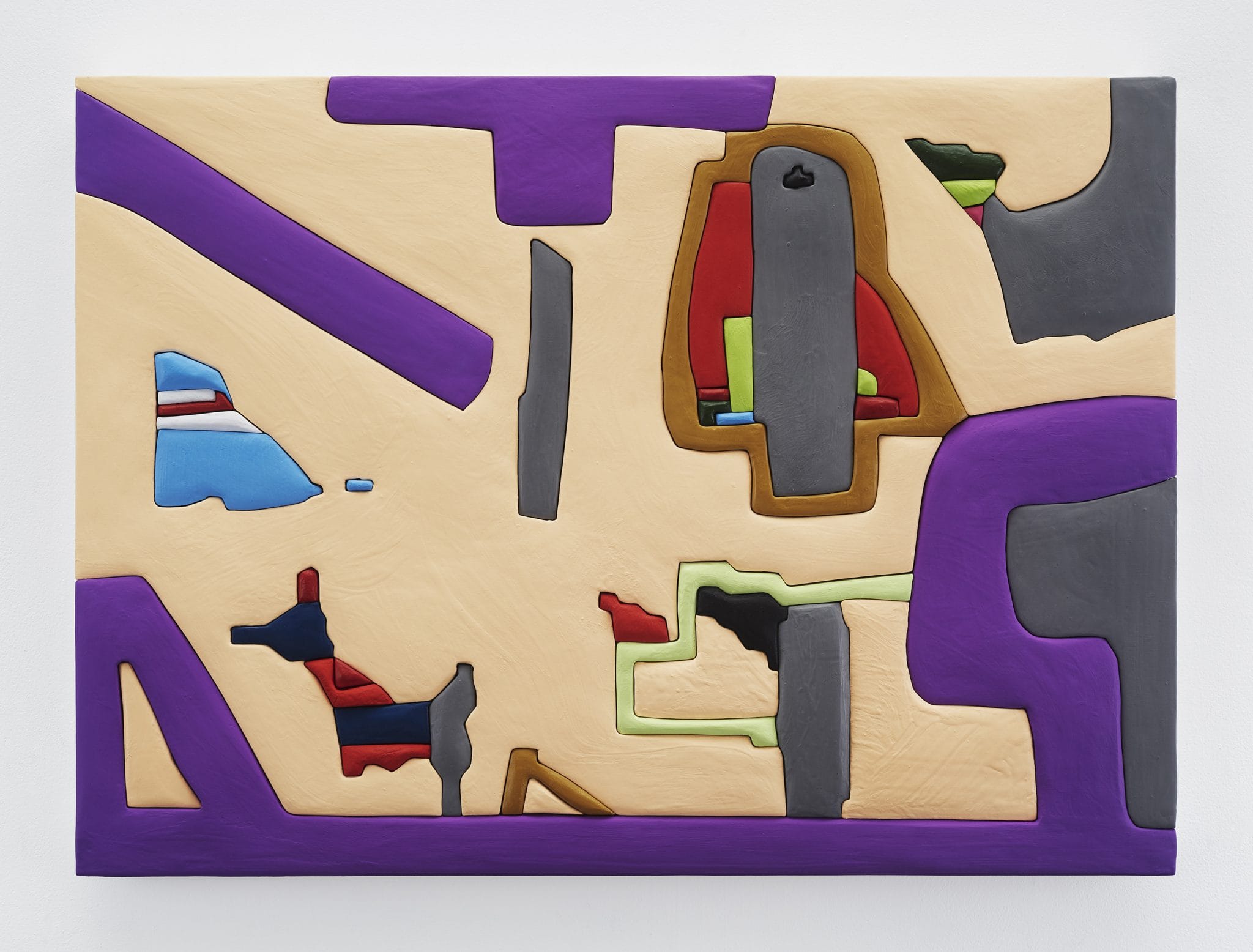 Sadie Benning
"Wizard of Oz," 2019
Wood, aqua resin, casein, and acrylic gouache
71 x 53" [HxW] (180.34 x 134.62 cm)
Inventory #BEN866
Courtesy of the artist and Vielmetter Los Angeles
Photo credit: Chris Austin
Sadie Benning
"Untitled 13," 2019
Wood, aqua resin, casein, and acrylic gouache
71 x 53" [HxW] (180.34 x 134.62 cm)
Inventory #BEN867
Courtesy of the artist and Vielmetter Los Angeles
Photo credit: Chris Austin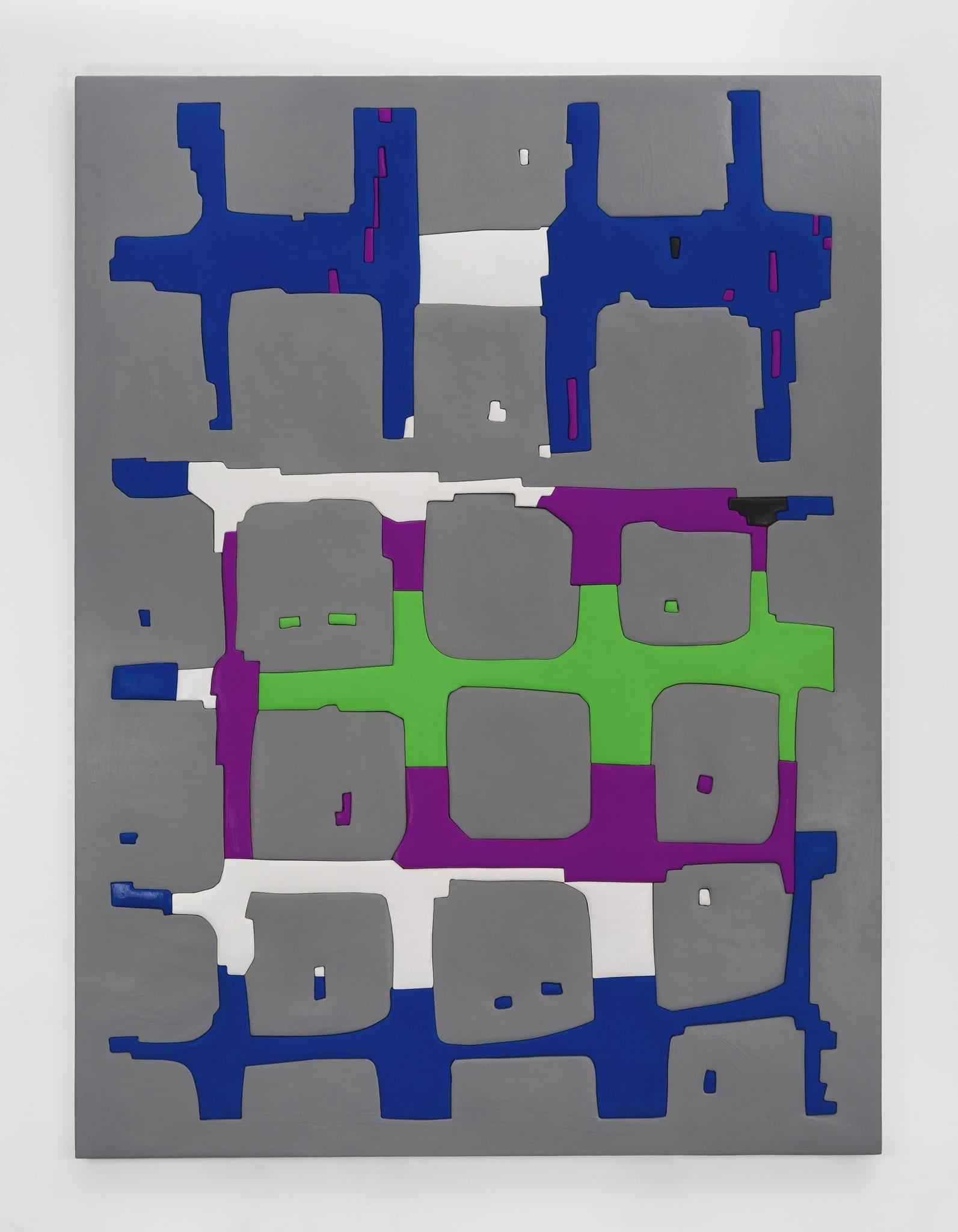 Sadie Benning
"Window," 2019
Wood, aqua resin, casein, and acrylic gouache
71 x 53" [HxW] (180.34 x 134.62 cm)
Inventory #BEN868
Courtesy of the artist and Vielmetter Los Angeles
Photo credit: Chris Austin