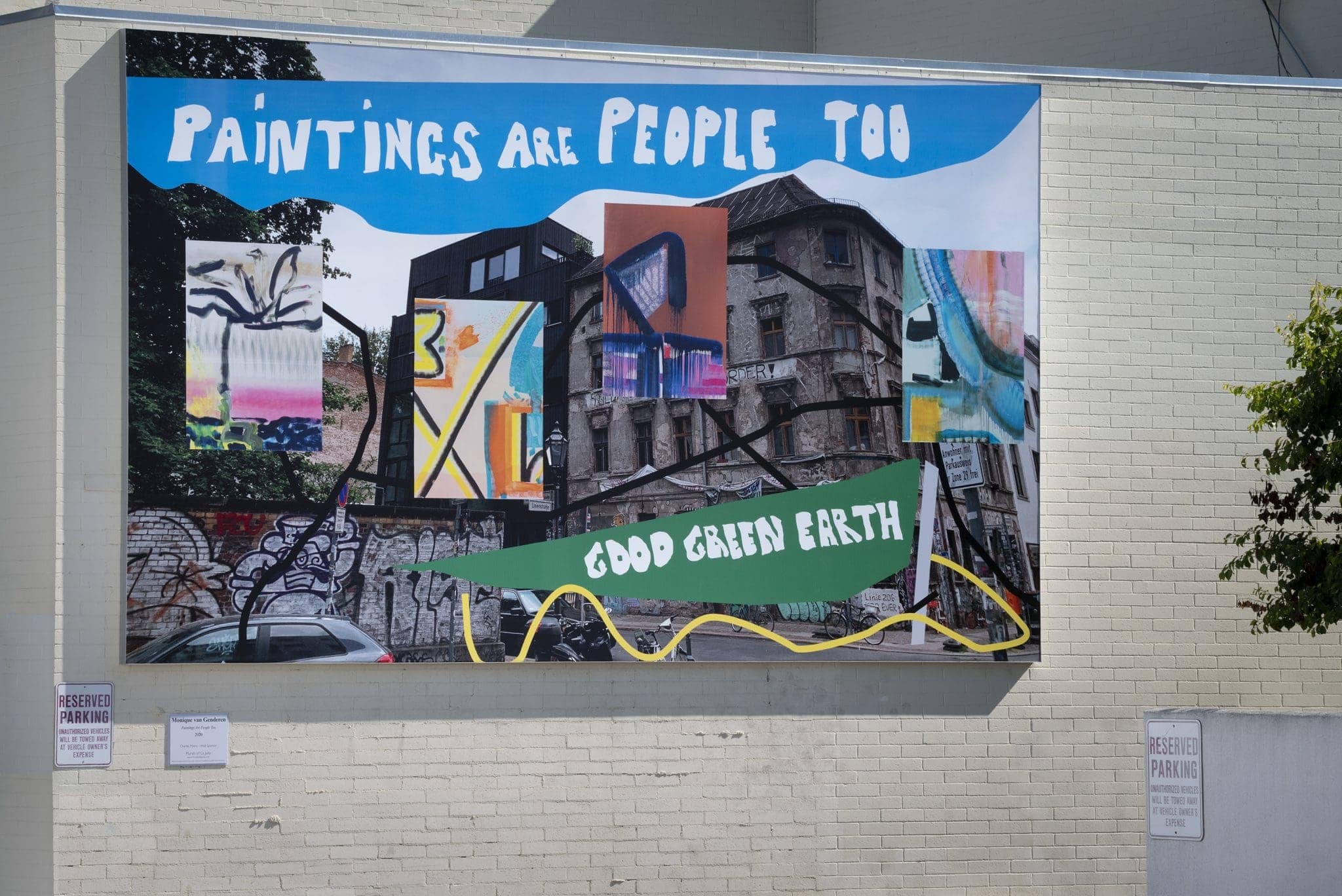 Paintings Are People Too
Murals of La Jolla
February 1, 2020 — January 31, 2022
7661 Girard Avenue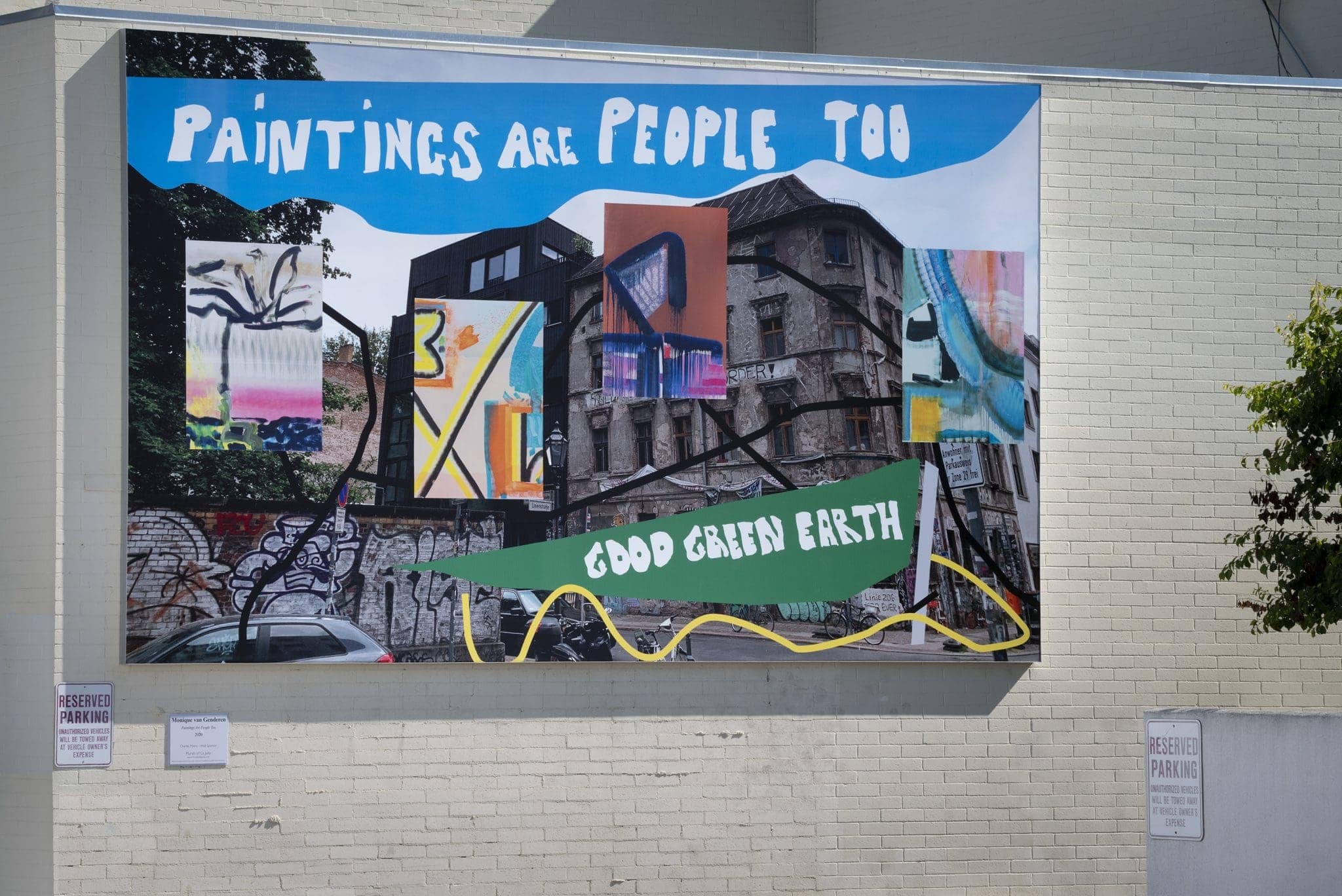 ---
Paintings Are People Too, 2020
7661 Girard Avenue
Charles Myers – Wall Sponsor

Paintings Are People Too, by Monique van Genderen, is a reconsideration of humanity, of what it means to be human in the social climate of today. By utilizing her vertical paintings as stand-ins for people, van Genderen reflects on some of the pressing issues facing our citizenry, the de-humanizing effects of new communication technologies, and the physical displacements happening in urban centers. Debuting in Berlin, Germany, in June 2019, Paintings Are People Too was shown at the Rosa Luxembourg Platz Kunstverein with the title Citizen's Don't Hesitate. This piece is envisioned as part of a larger project—to reproduce in different cities, creating a sister-city matrix that connects visual and conceptual elements. For the Murals of La Jolla iteration, van Genderen has included a photograph taken in Berlin, which for her illuminates the striking aesthetic of buildings that have been taken over by artists or designated historic and their juxtaposition to and co-existence with modern architecture. Through wordplay, this banner-like artwork is reminiscent of slogans from the 70s such as "Give Peace a Chance," while the graphic elements reference the hopeful agency that Sister Corita Kent used throughout her practice.
Monique van Genderen's work tends to challenge the expectations of painting through scale, material, and illusion. Her vibrant paintings draw upon modernist precedents and contemporary graphic design. Her work focuses on abstraction through color, reflection, and transparency with various types of paint and nontraditional materials such as vinyl and textured adhesive. Often done on a large scale and site-responsive, van Genderen's work utilizes the architectural space of the museum or gallery to create physical experiences in dimensionality and illusion.
Monique van Genderen was born in Vancouver, British Columbia, and grew up in Huntington Beach, CA. She received her BFA in 1988 from the University of California, San Diego, and her MFA in 1991 from California Institute of the Arts, Valencia. She is currently an Associate Professor at the University of California, San Diego. Her work is included in many public and private collections including the Albertina Museum, Vienna, Austria; Institut Valencia d'Art Modern, Valencia, Spain; Le Consortium, Dijon, France; Los Angeles County Museum of Art, Los Angeles, CA; Pennsylvania Academy of Fine Arts, Philadelphia, PA and the US Embassies in Surinam and Copenhagen. She was the recipient of the 2019 Chiaro Award, Headlands Center for the Arts, Sausalito, CA. Van Genderen lives and works in La Jolla and Los Angeles.
Photos by Philipp Scholz Rittermann