Images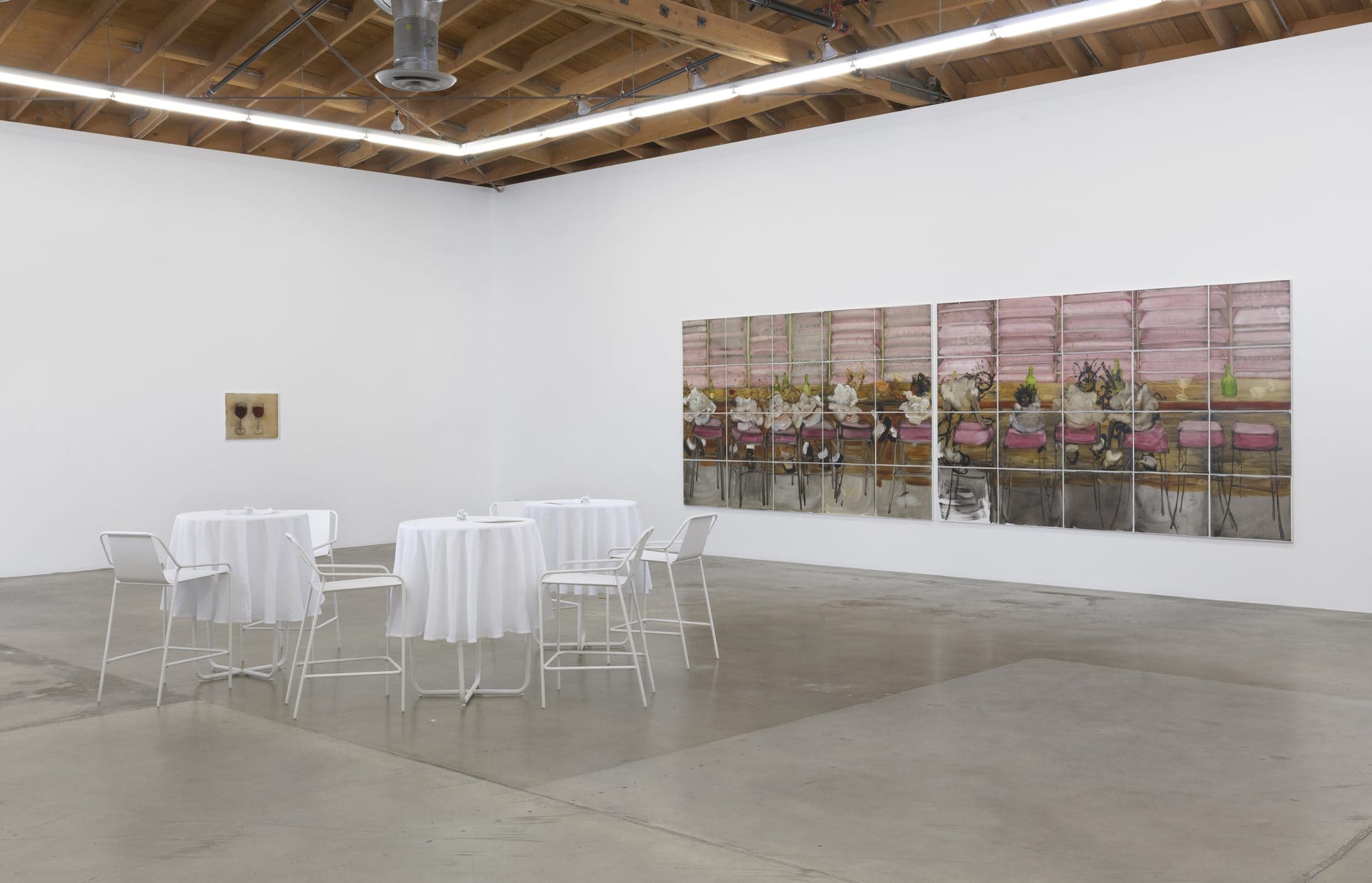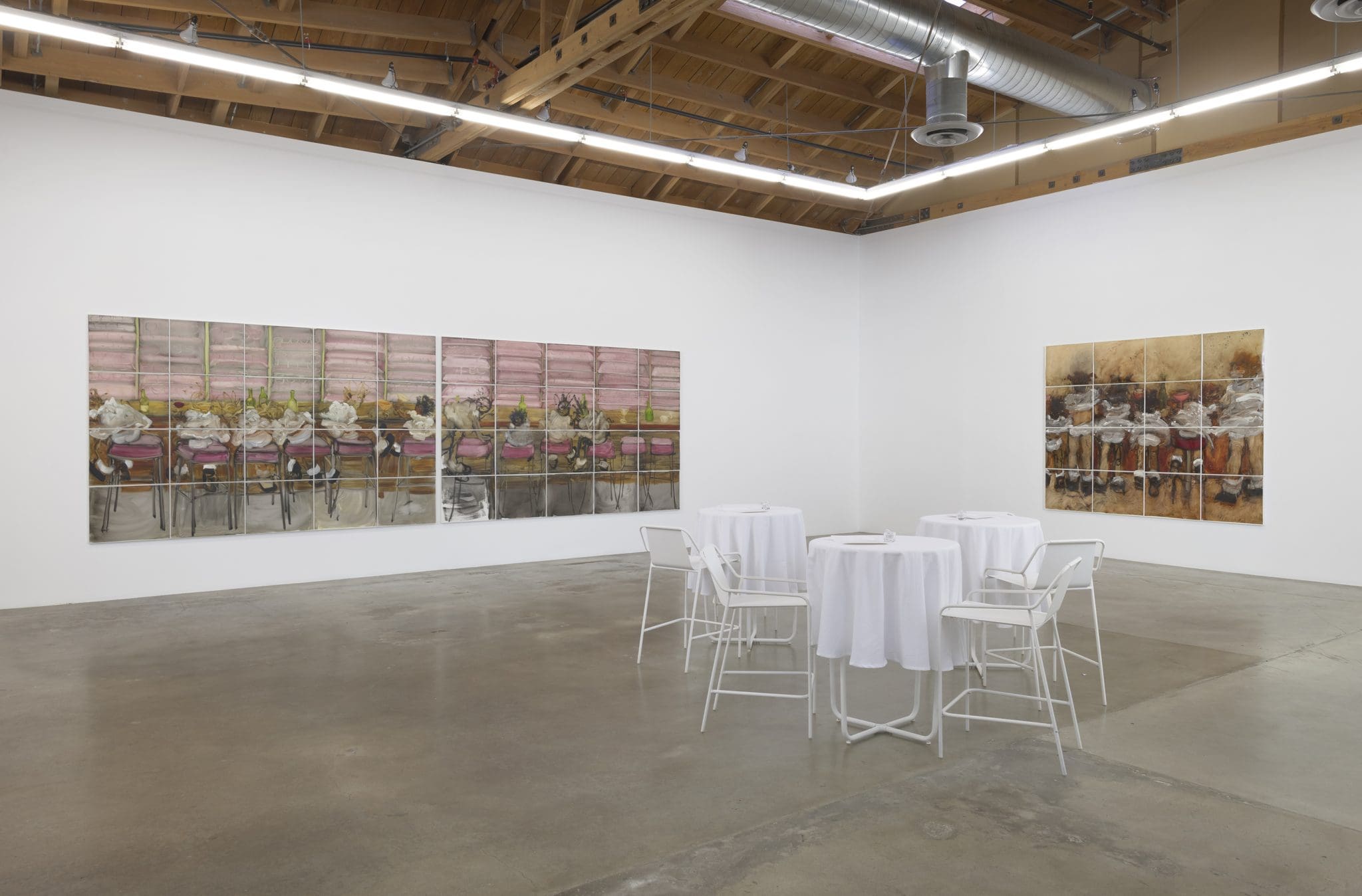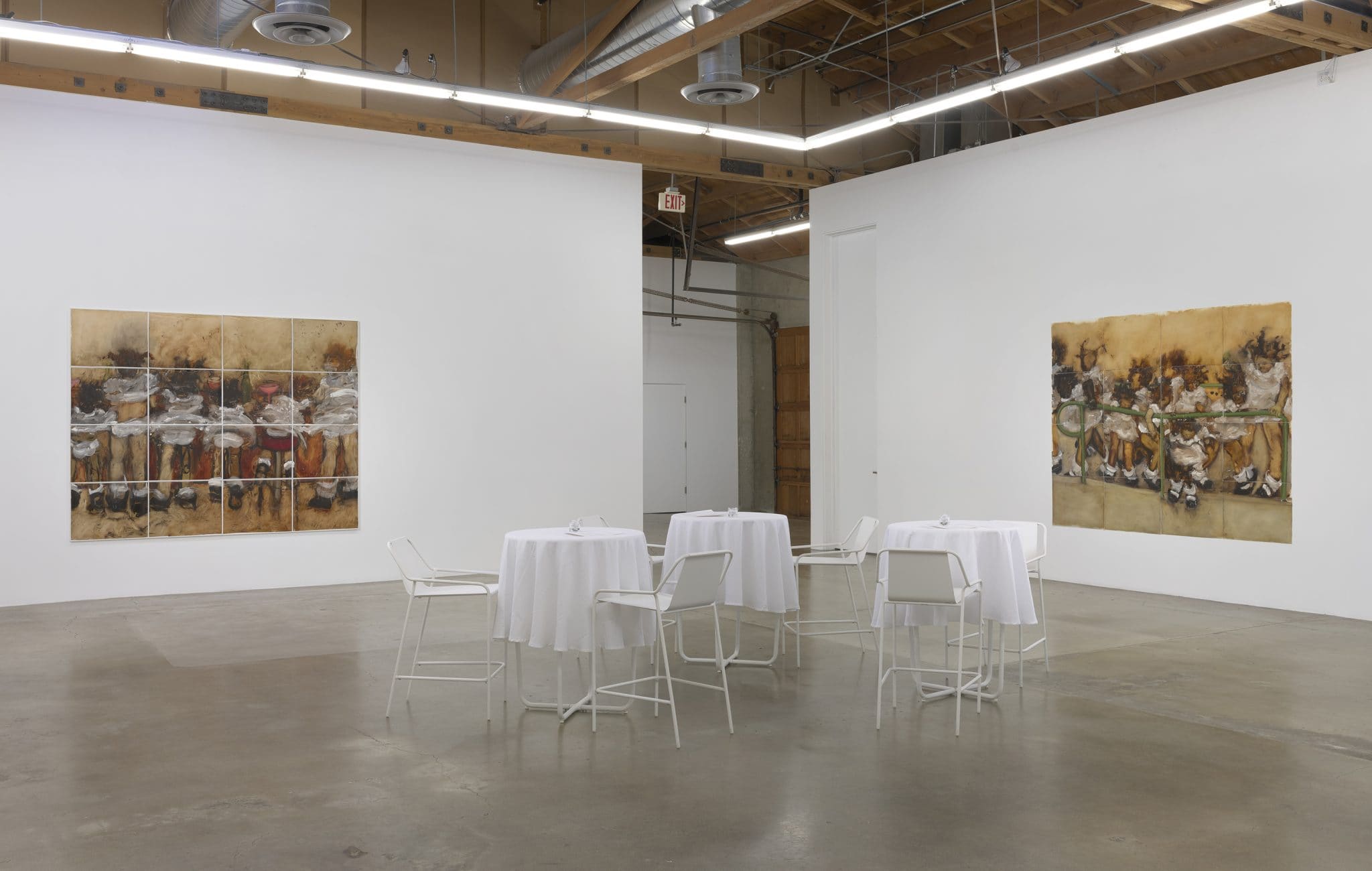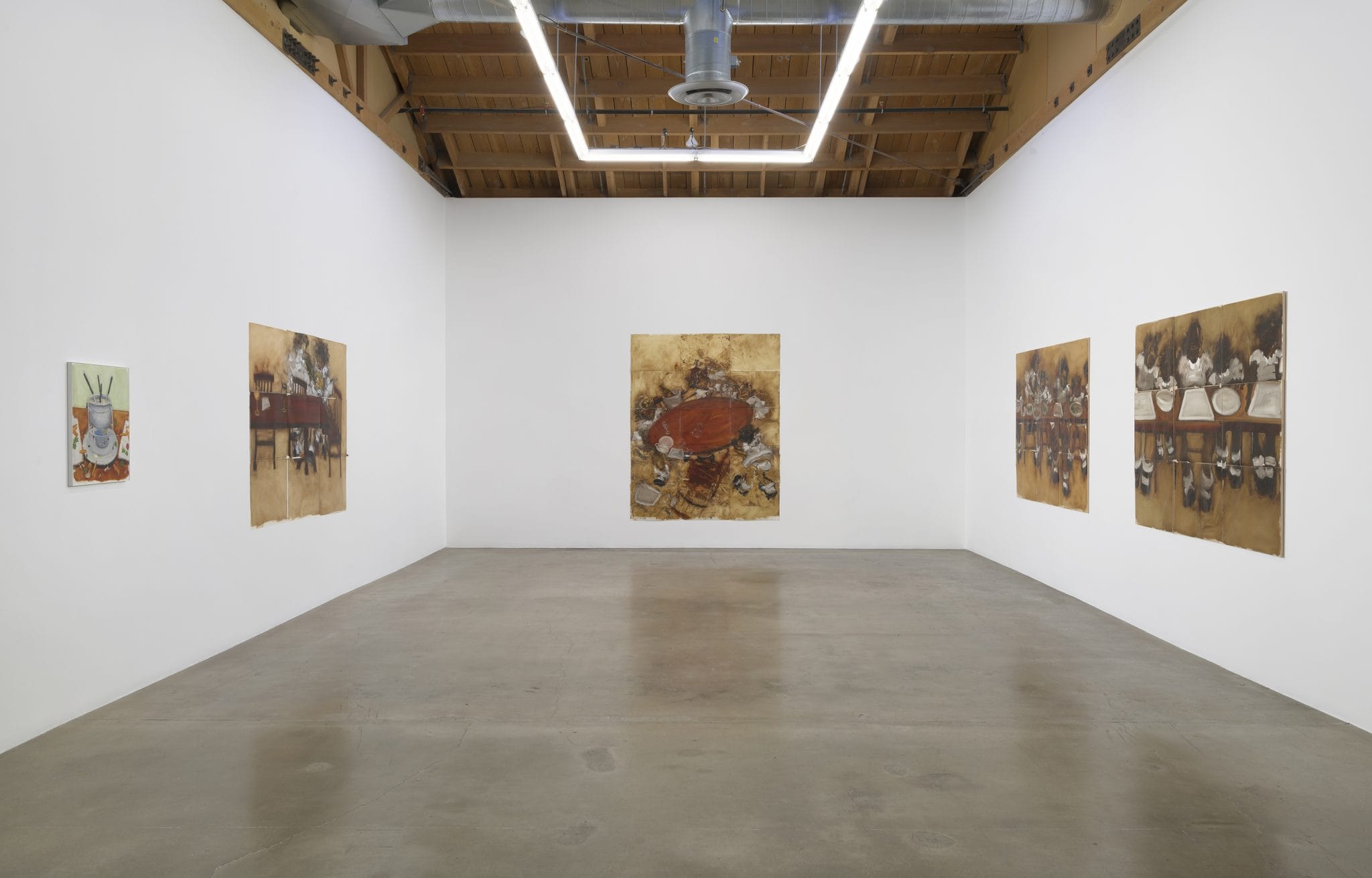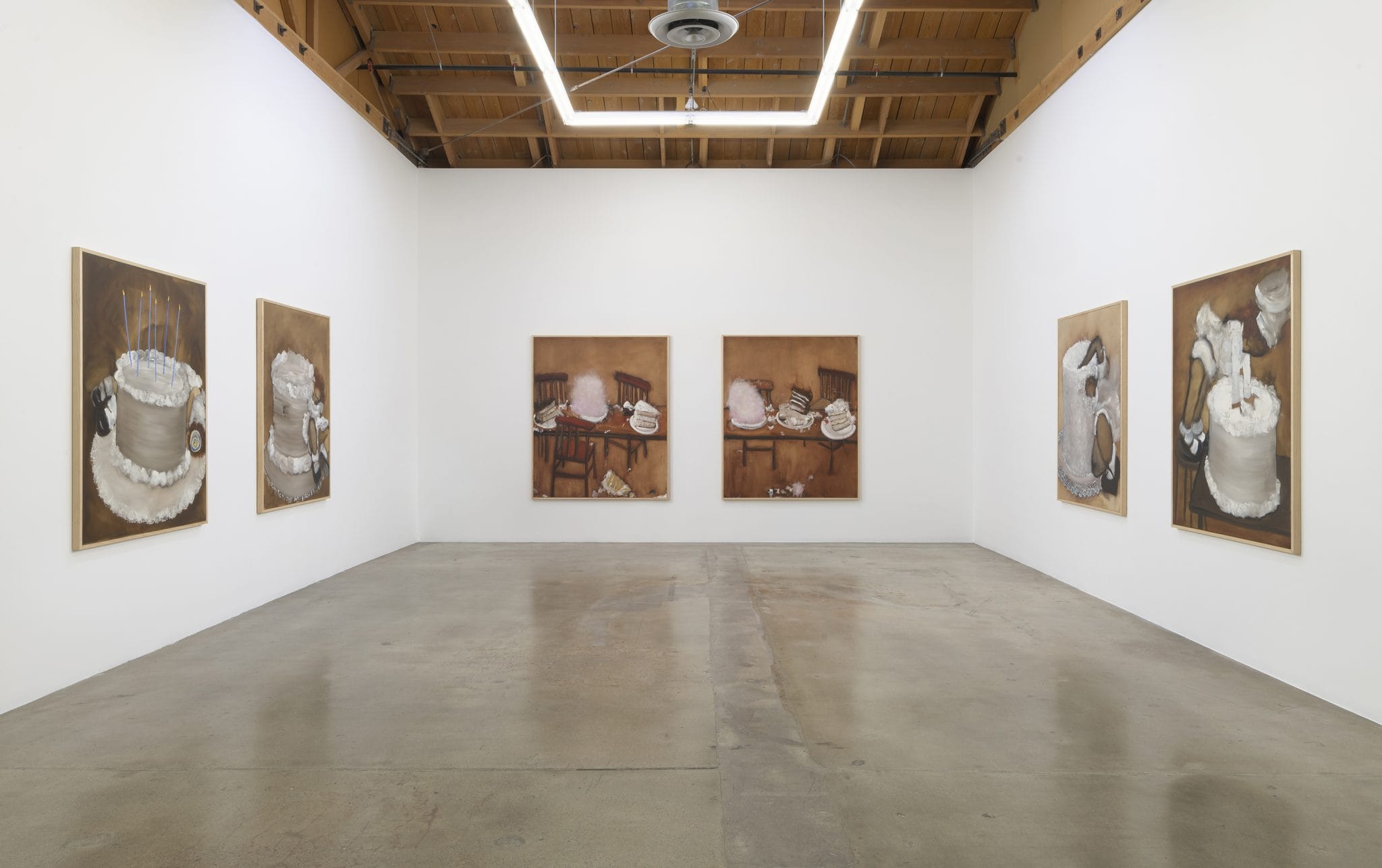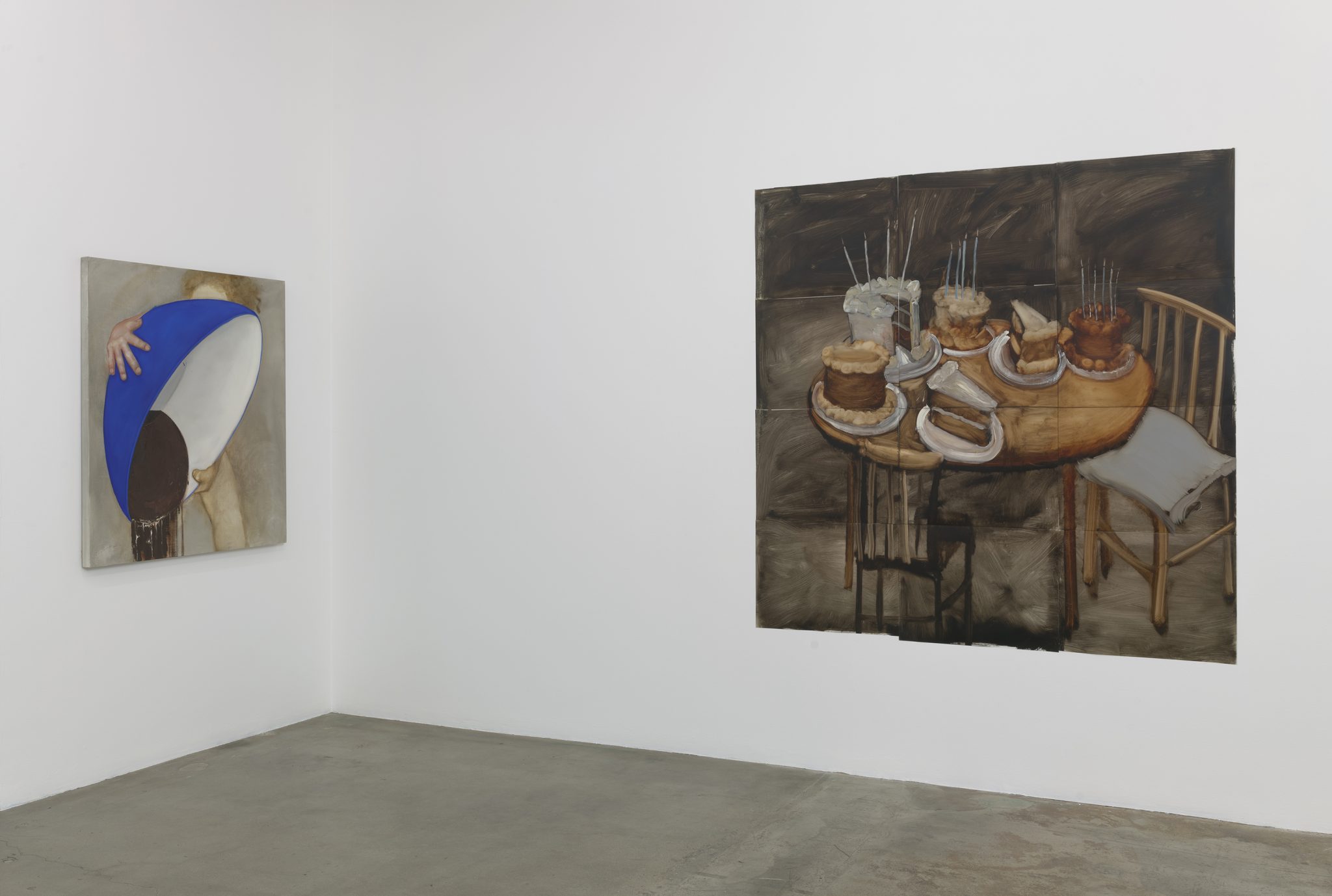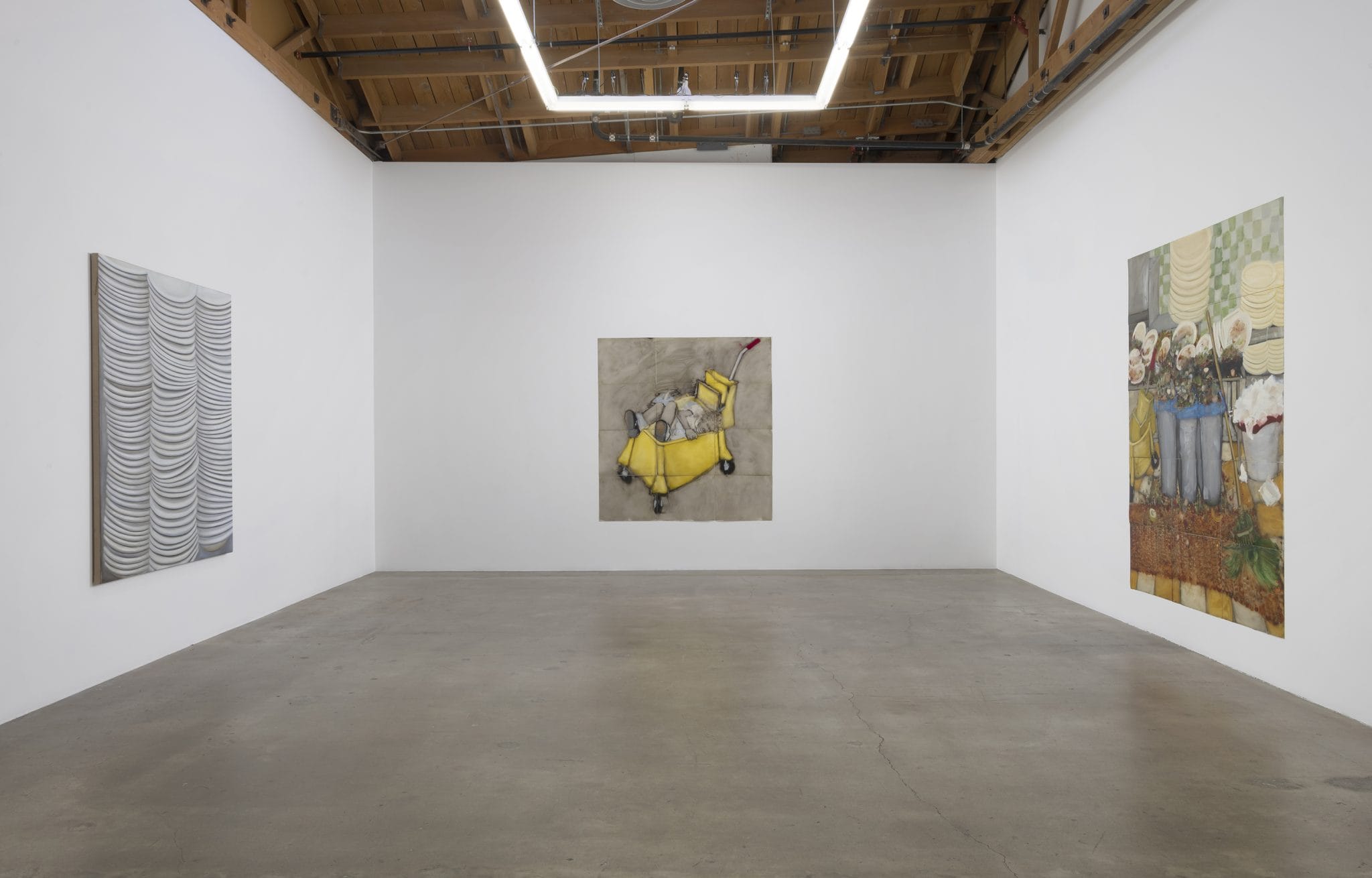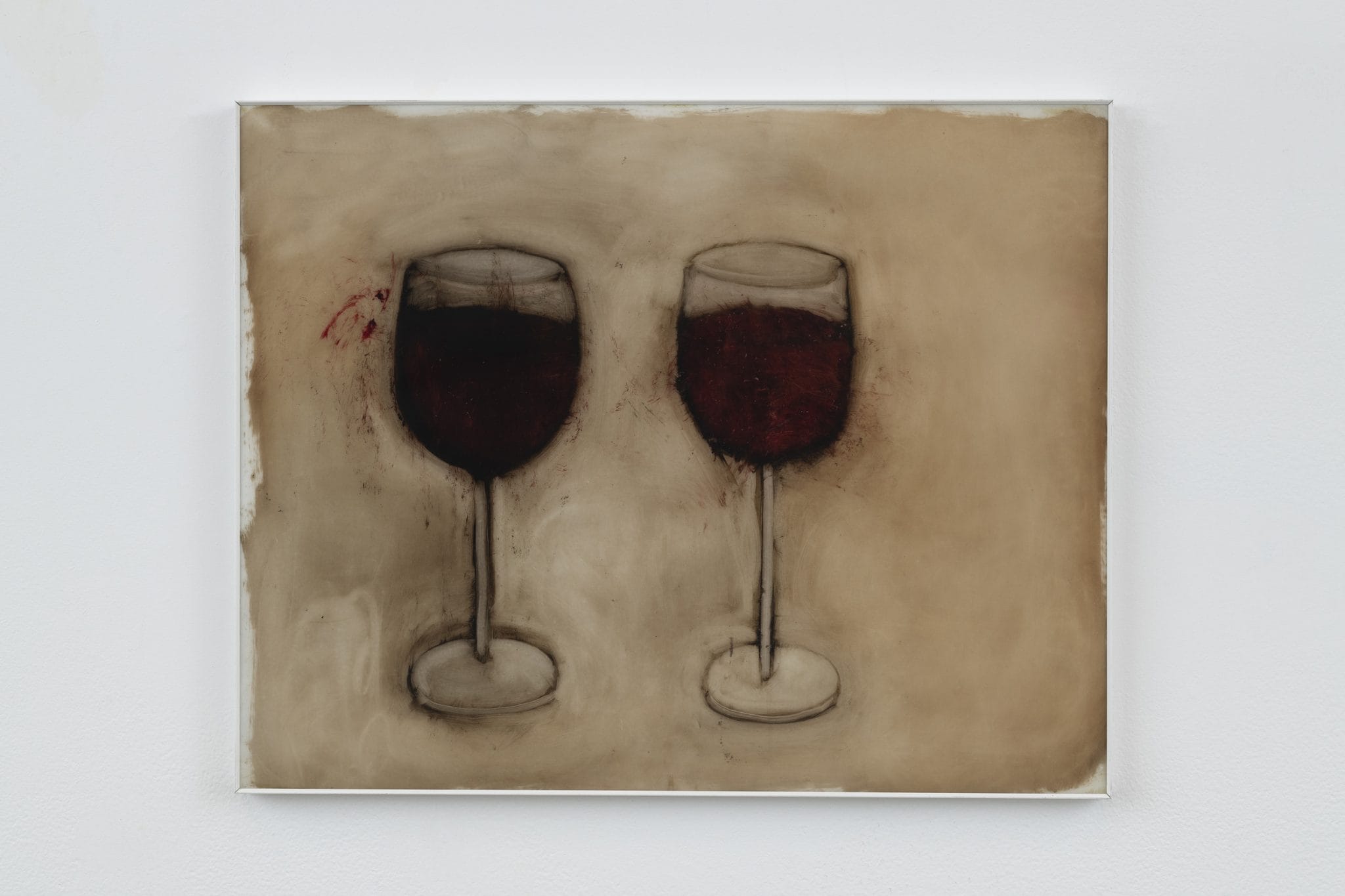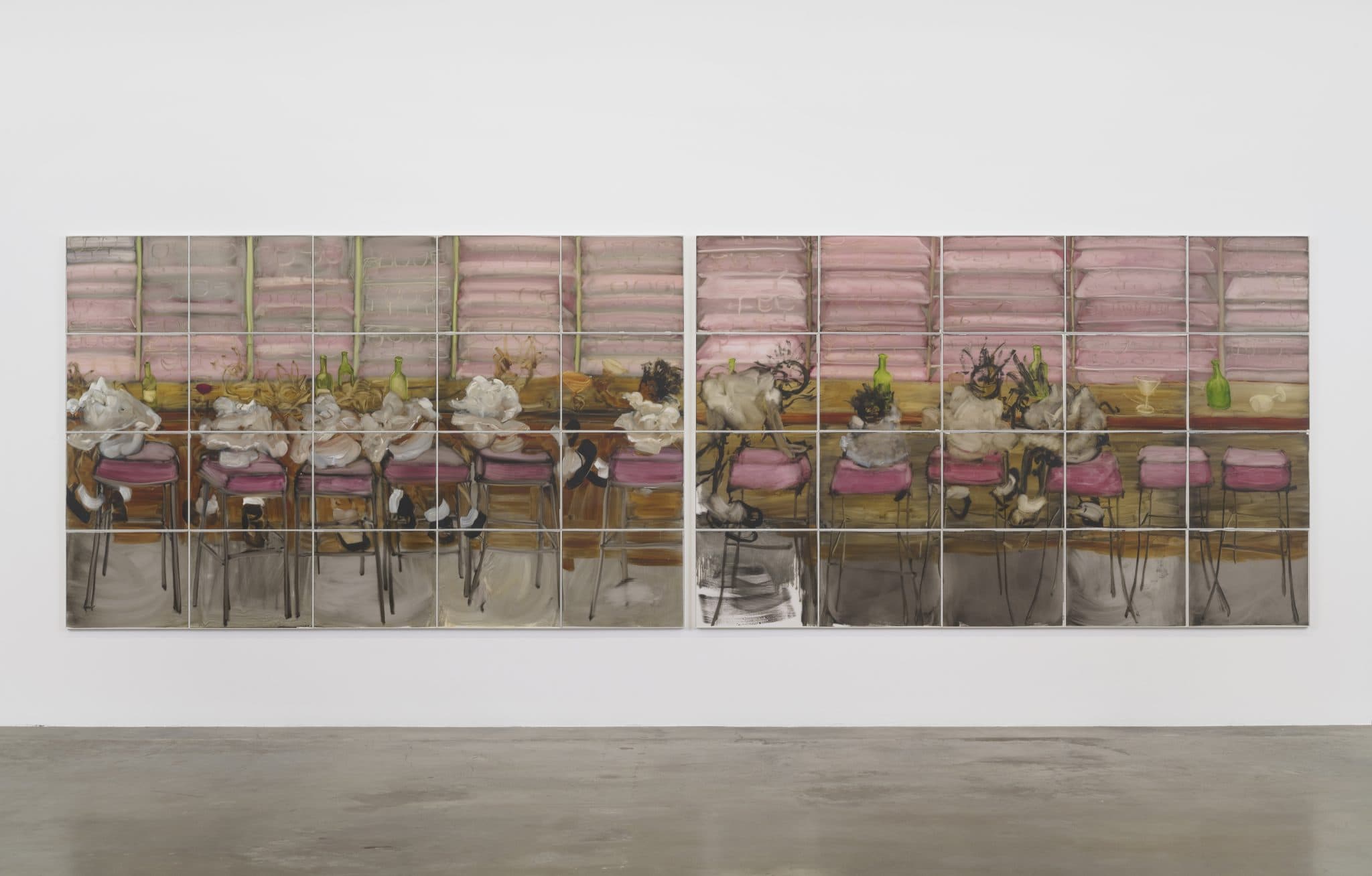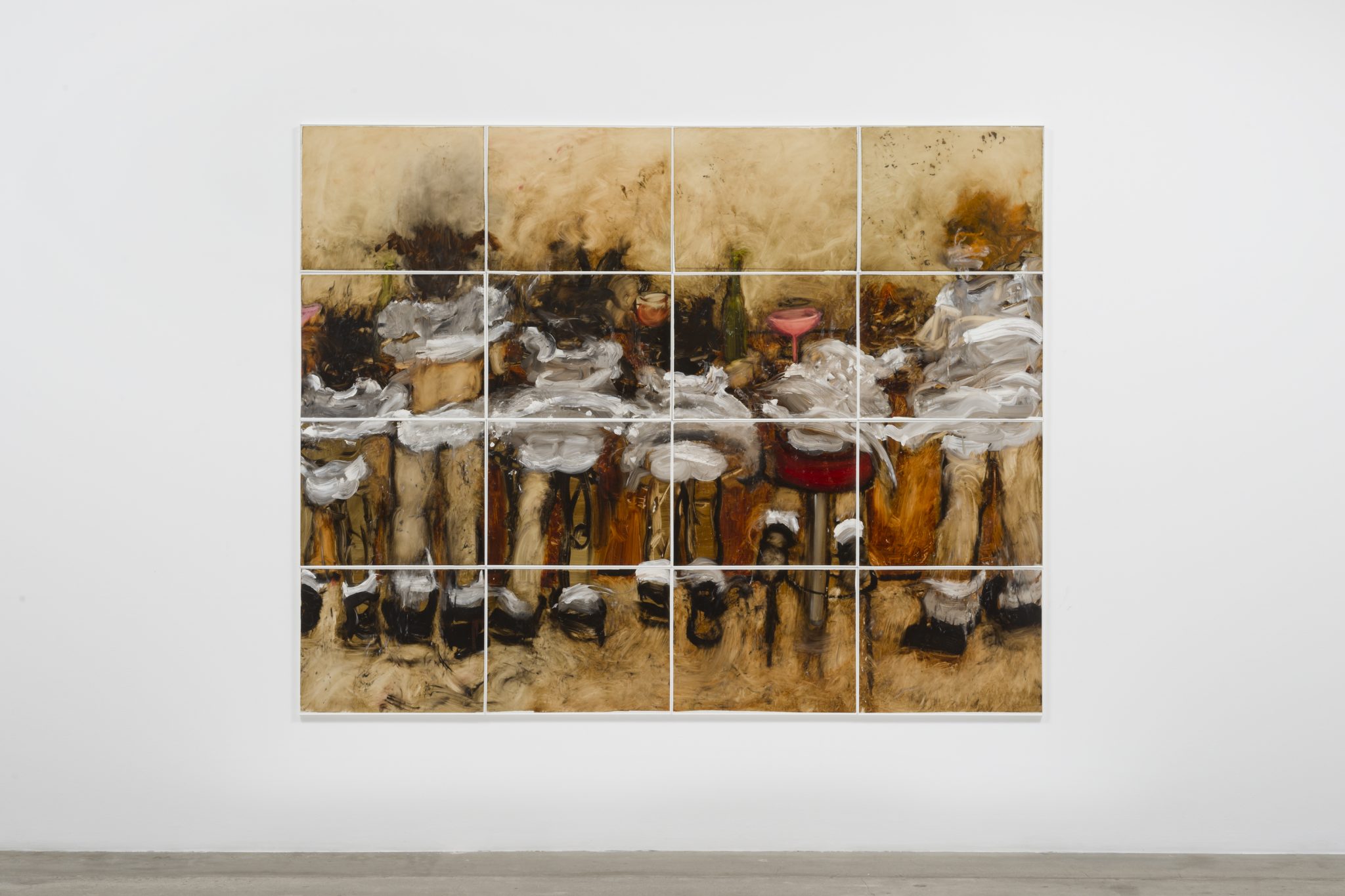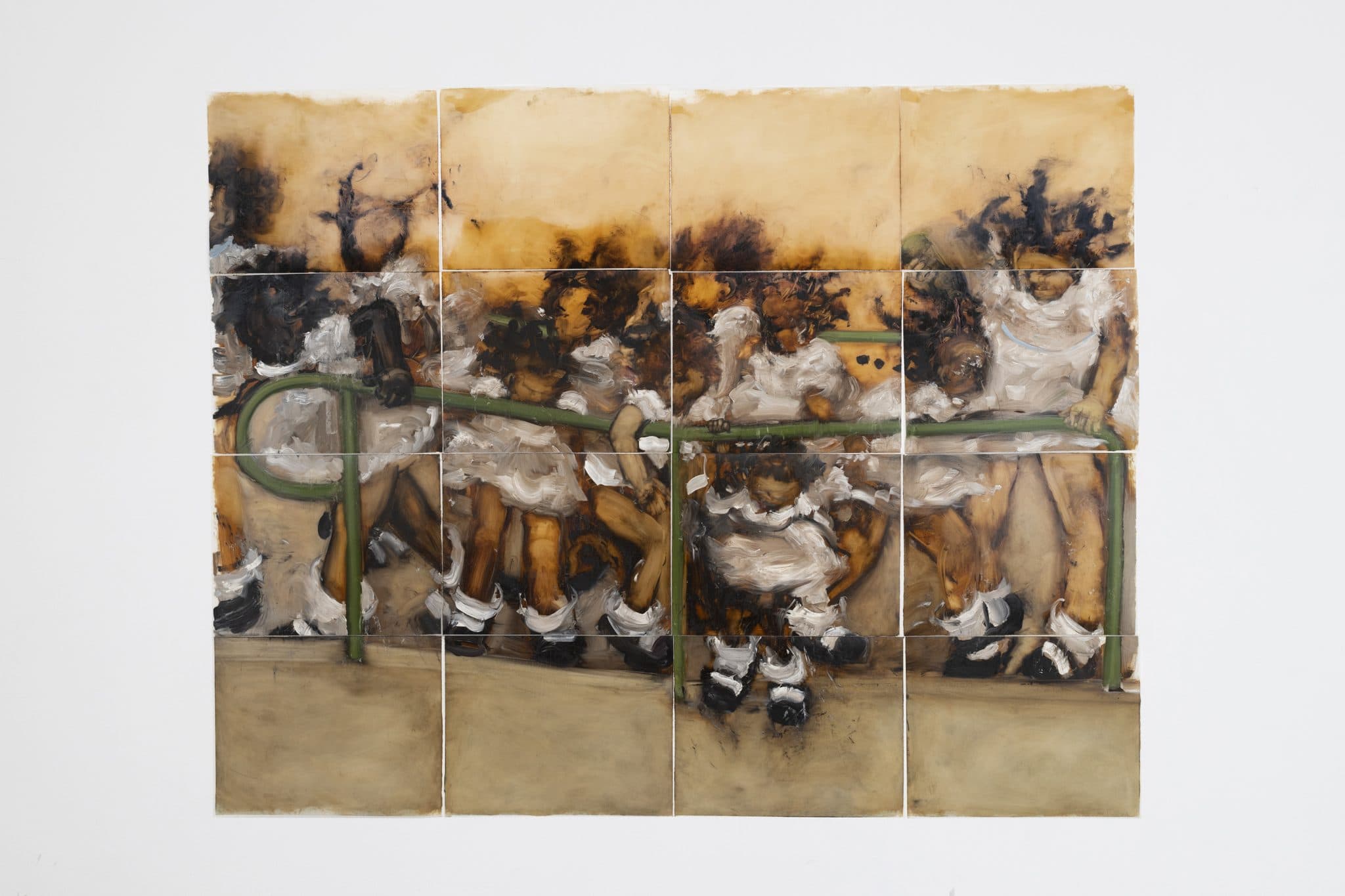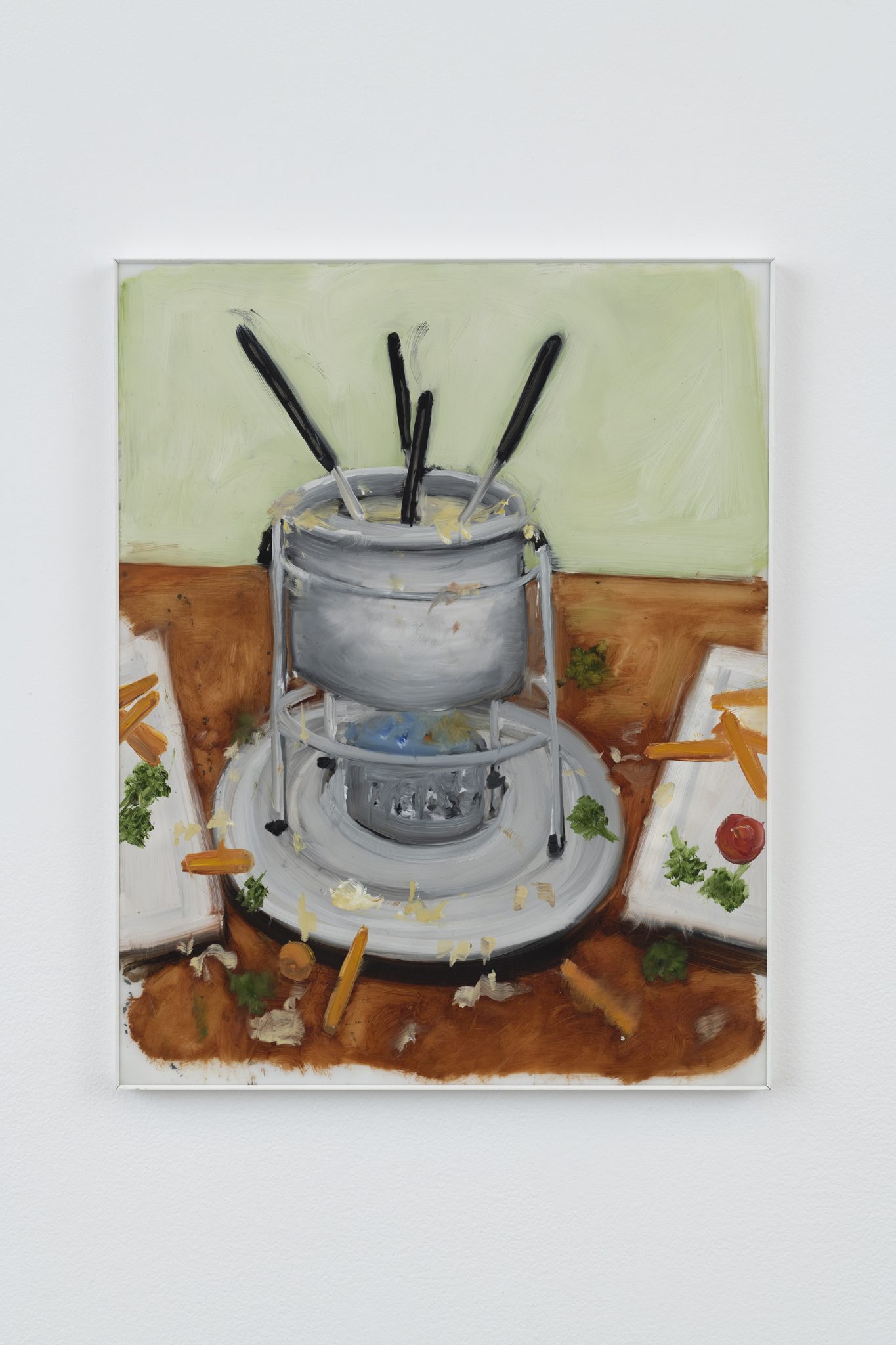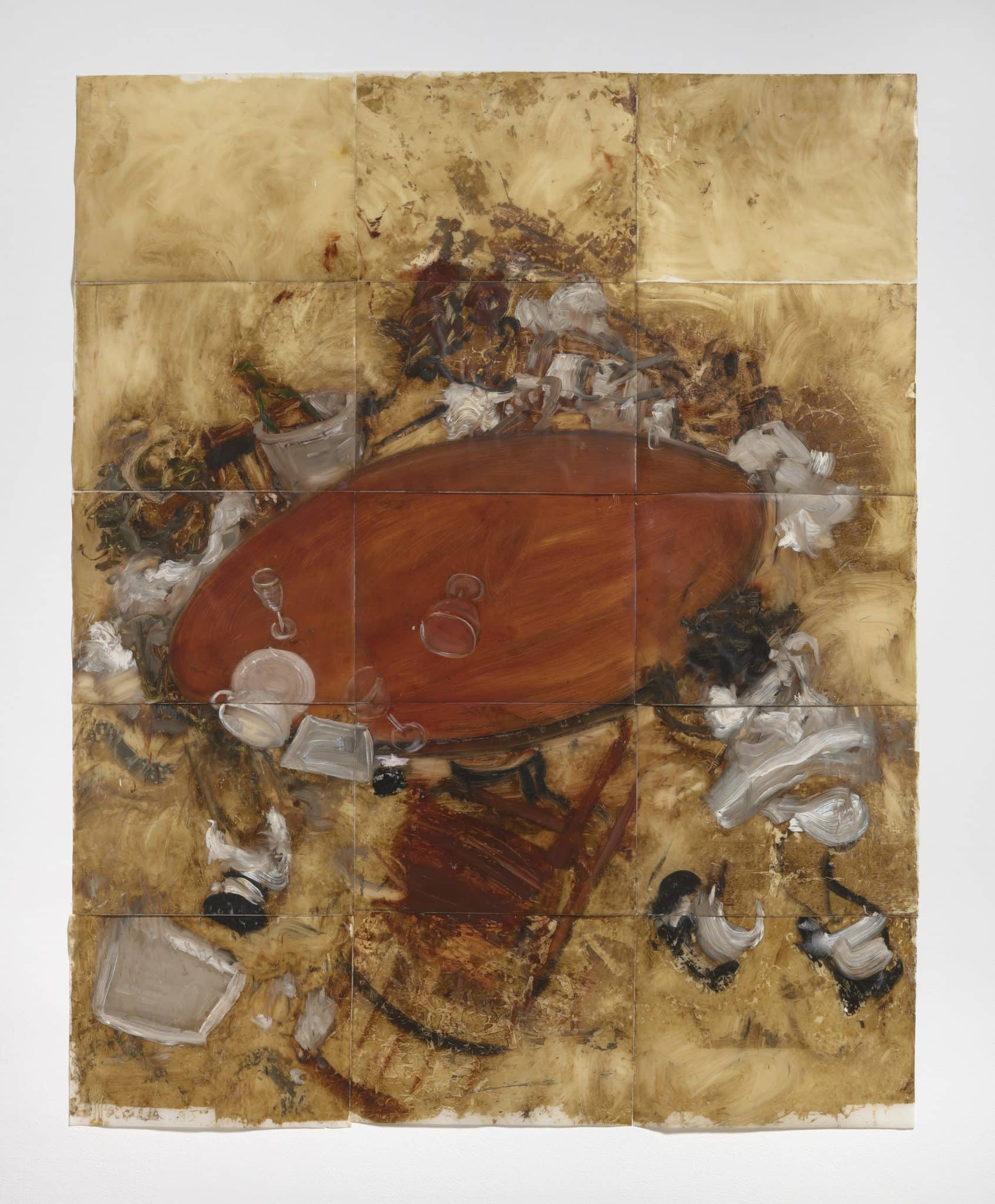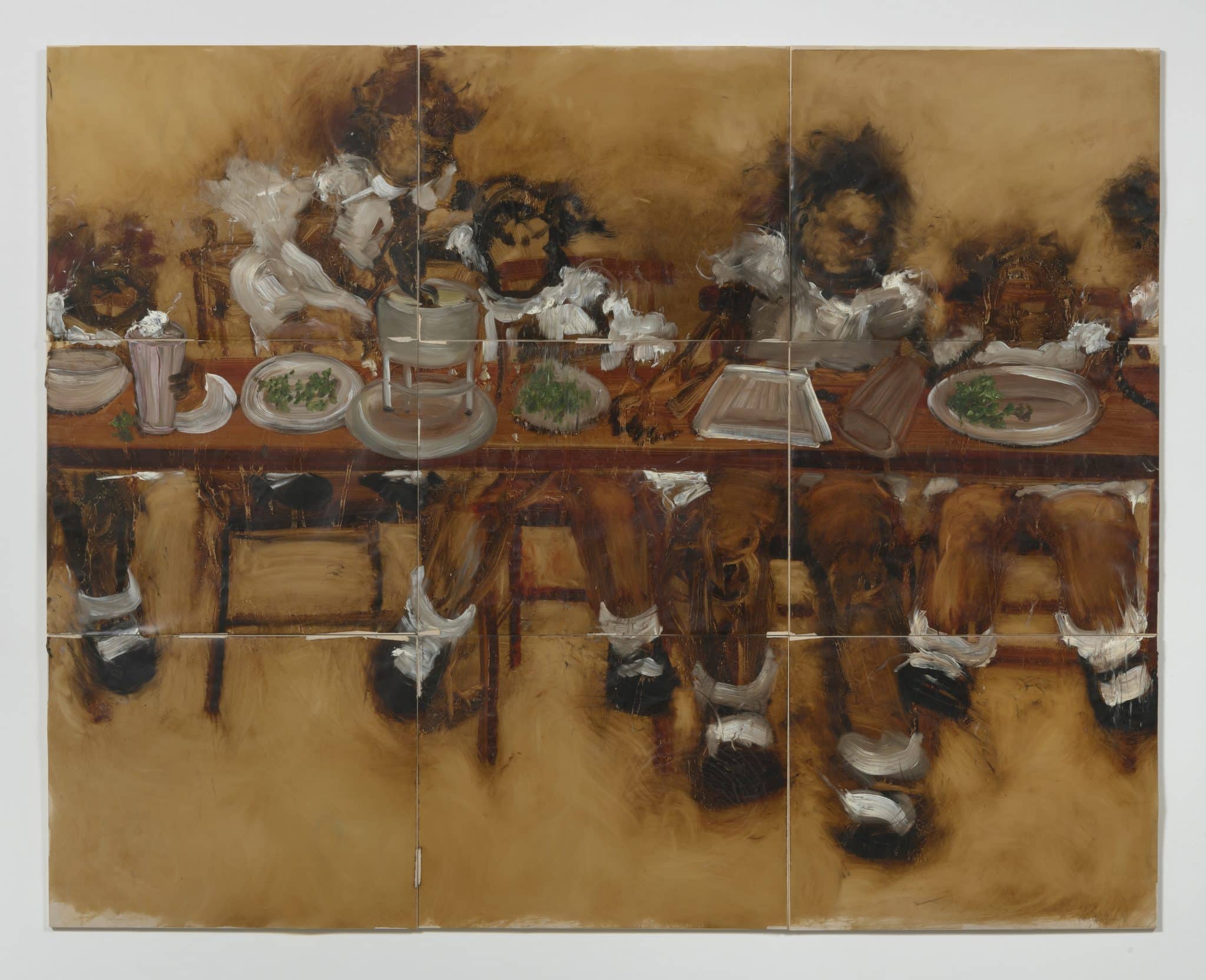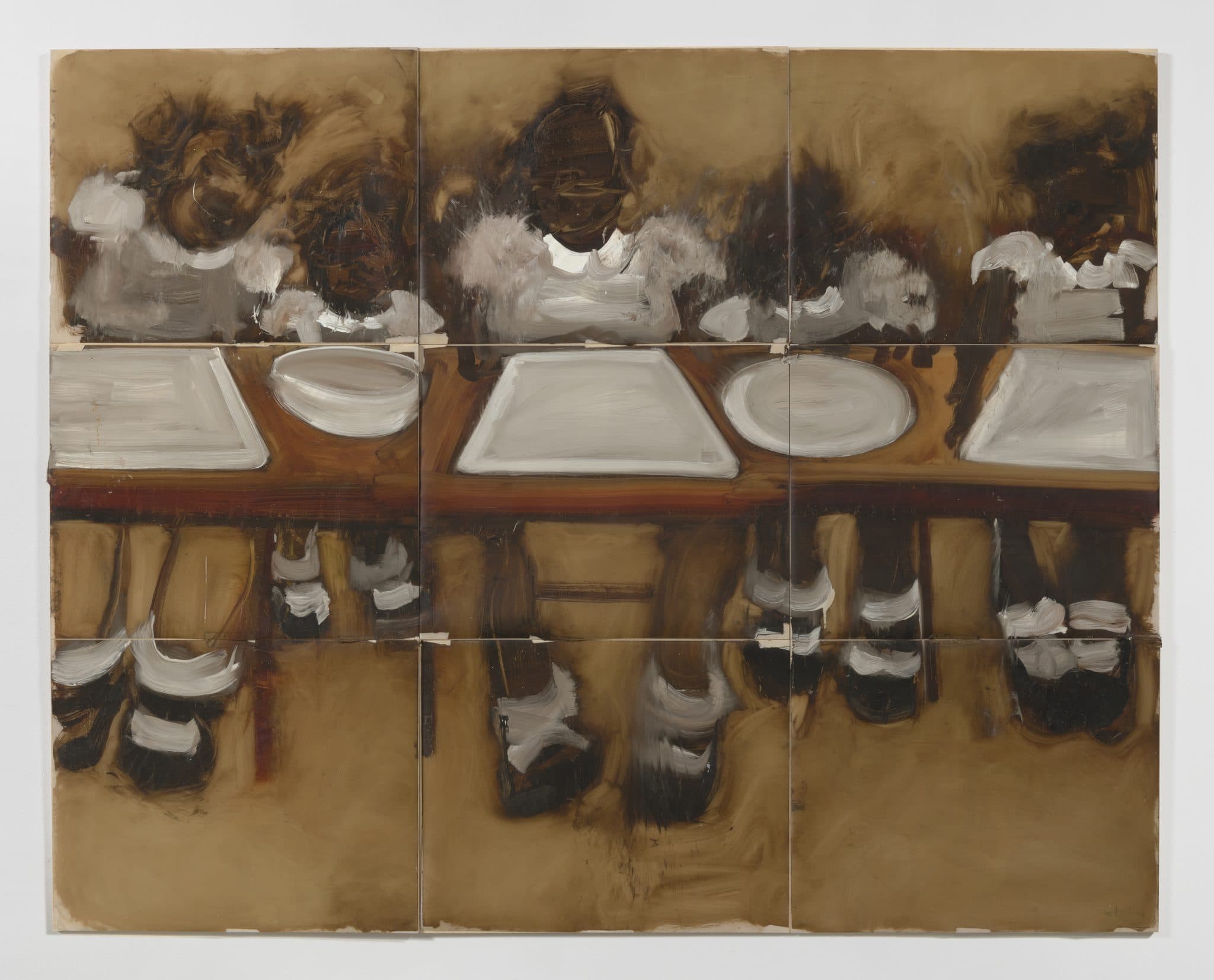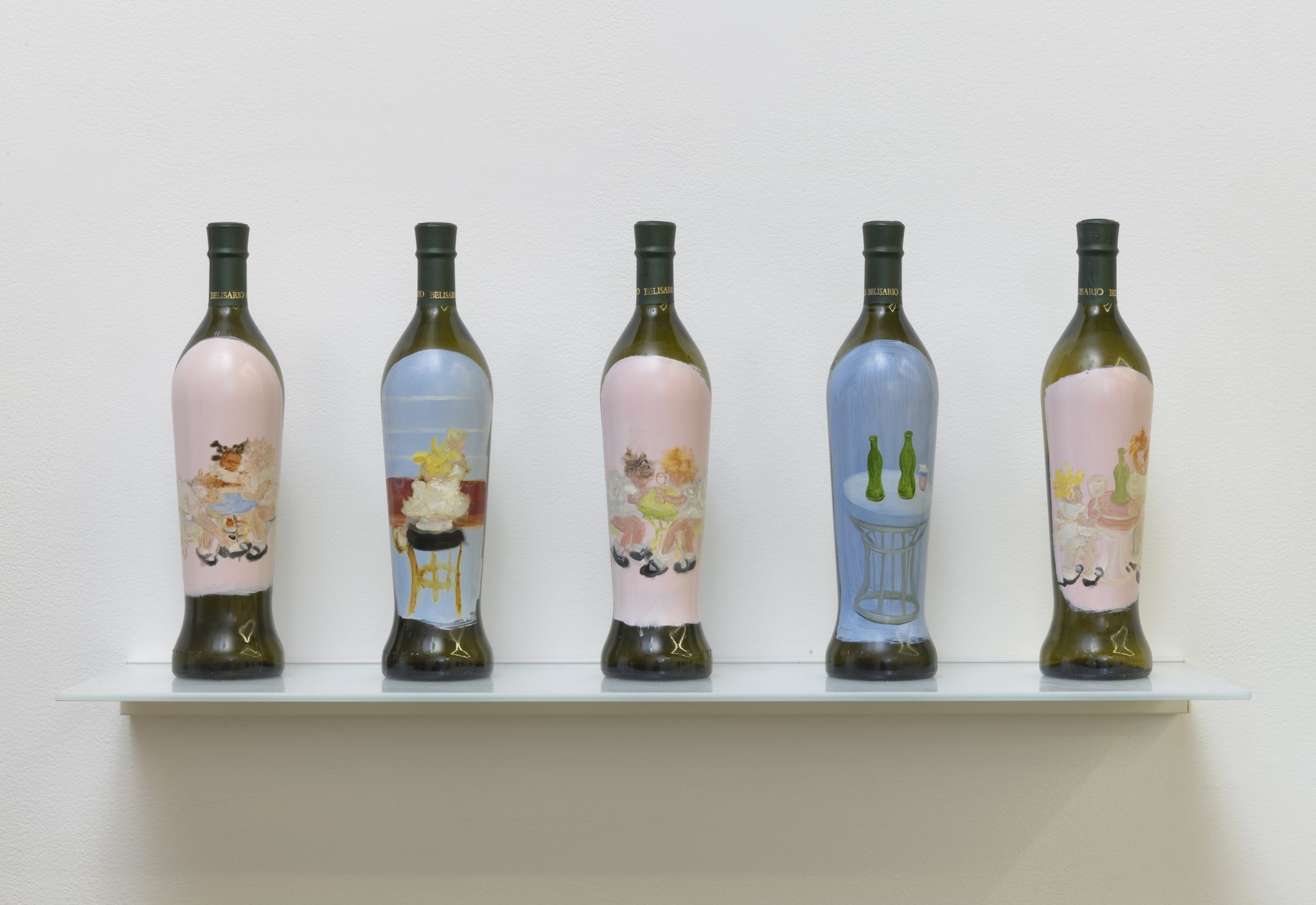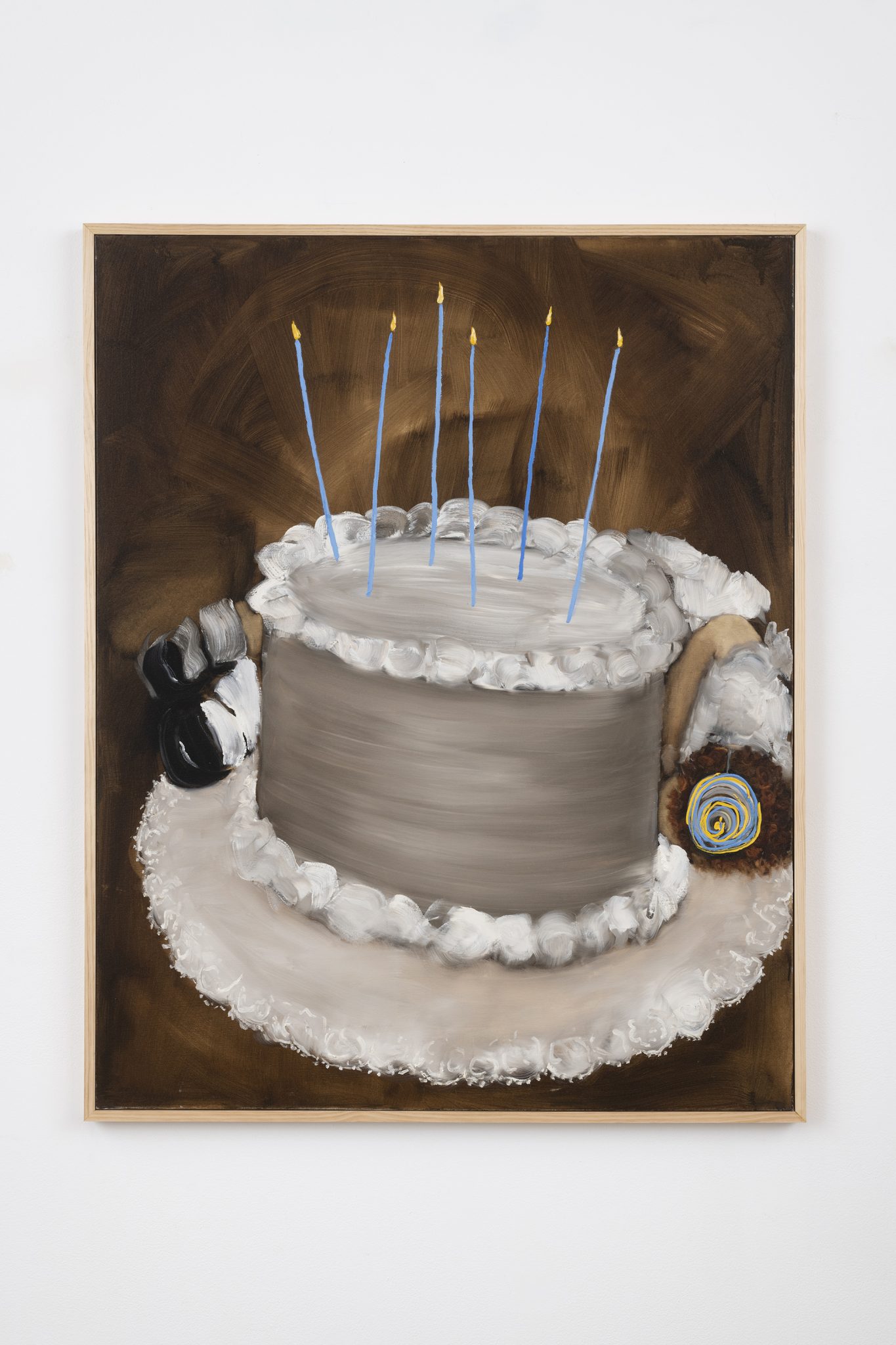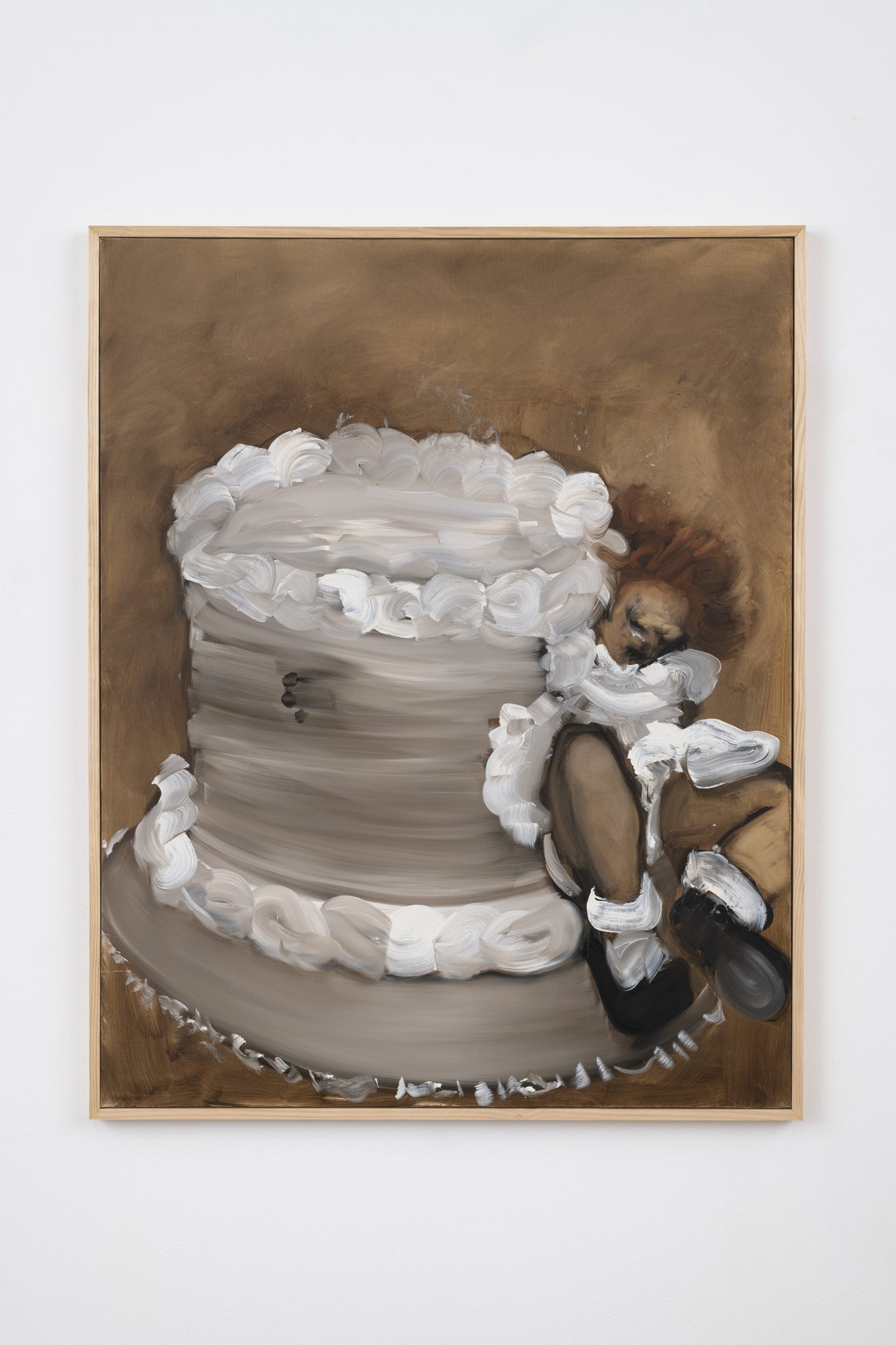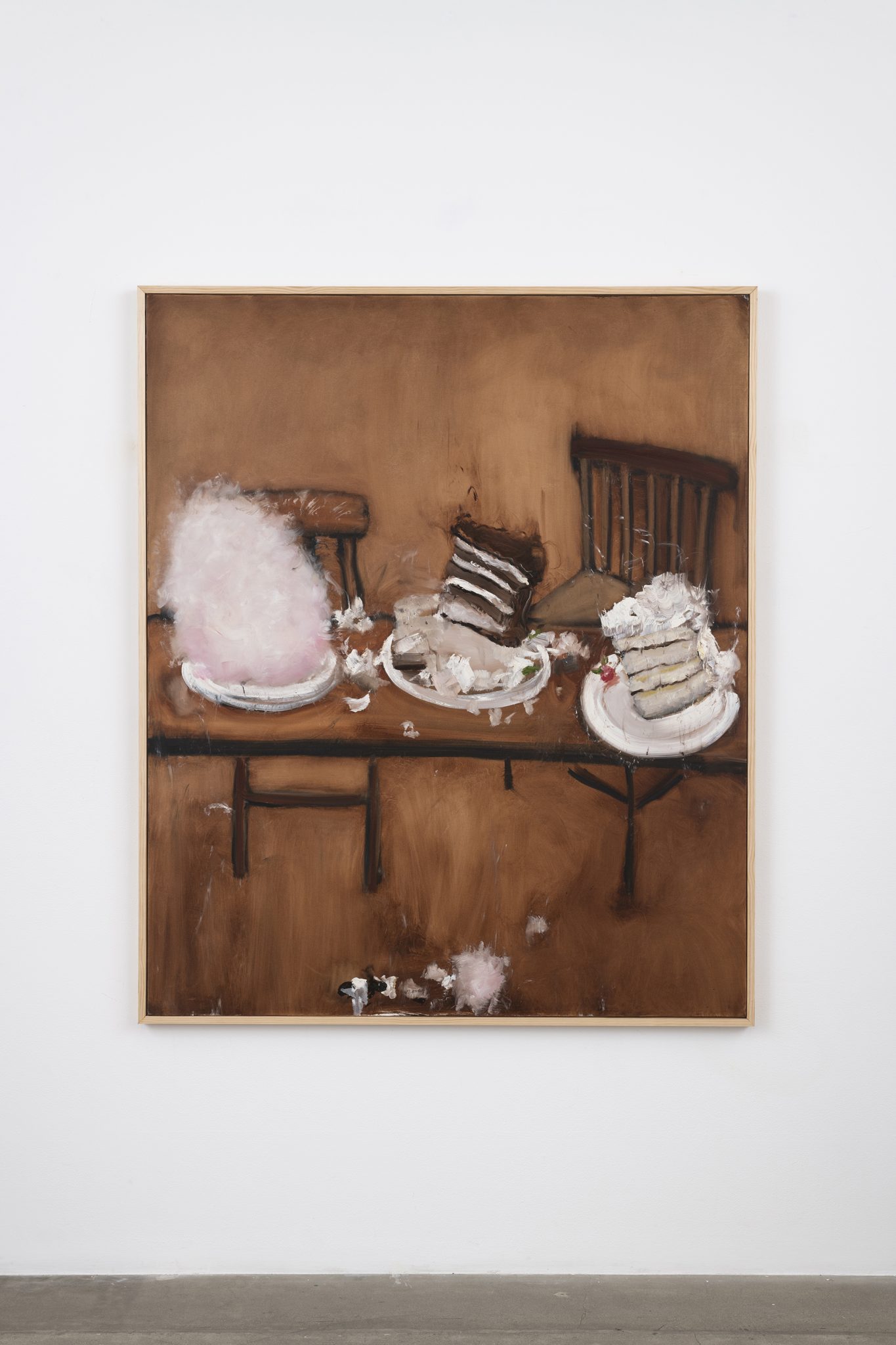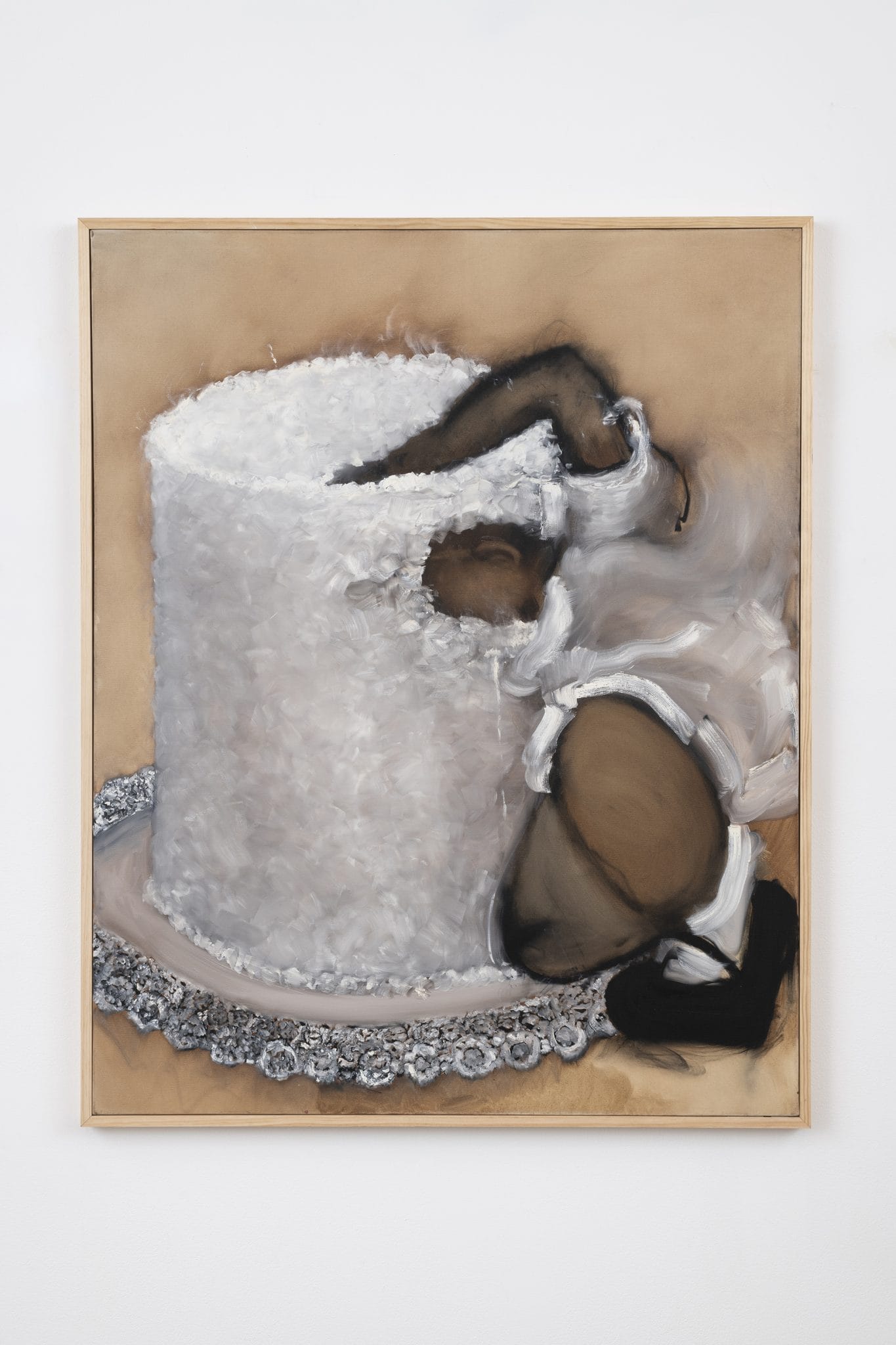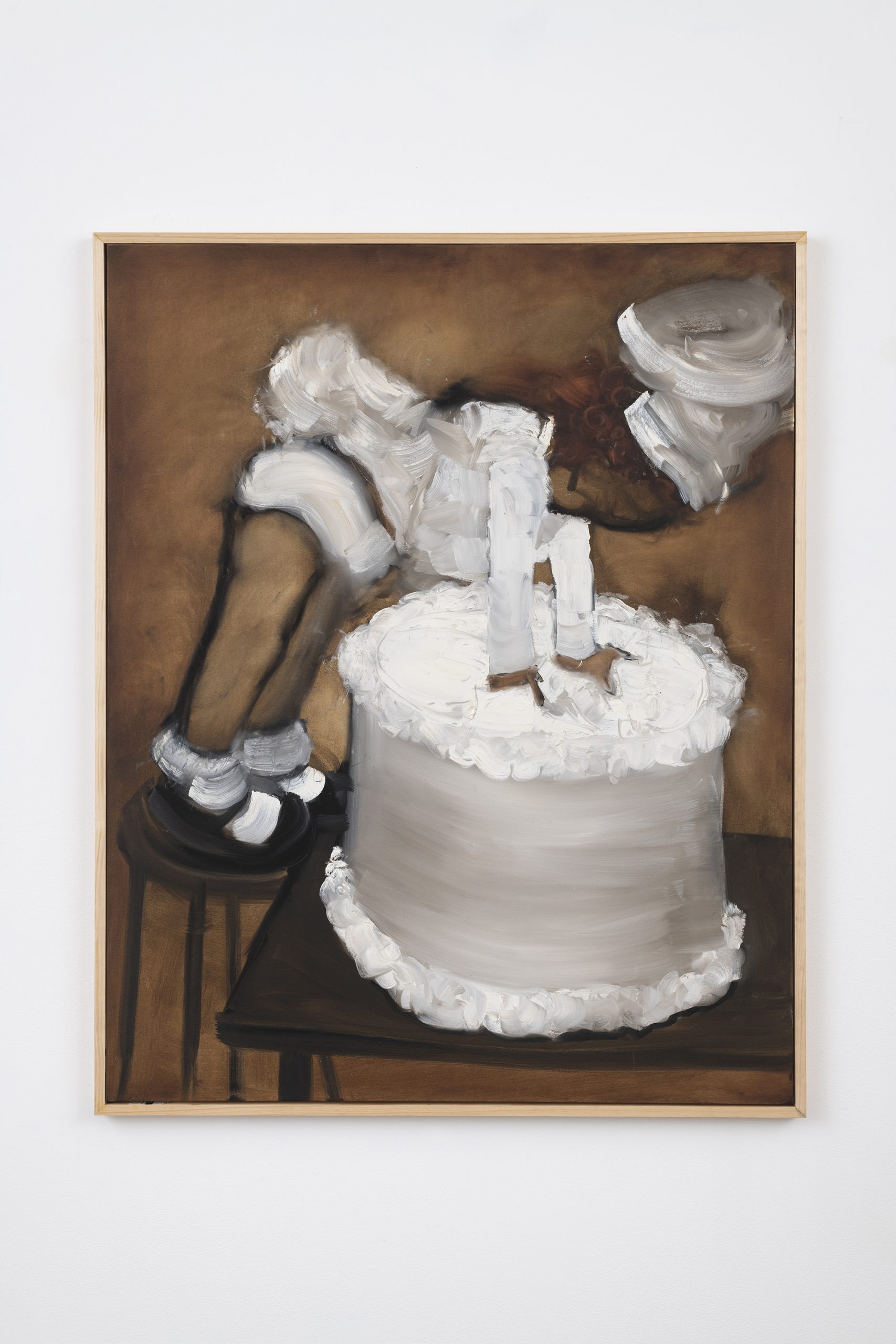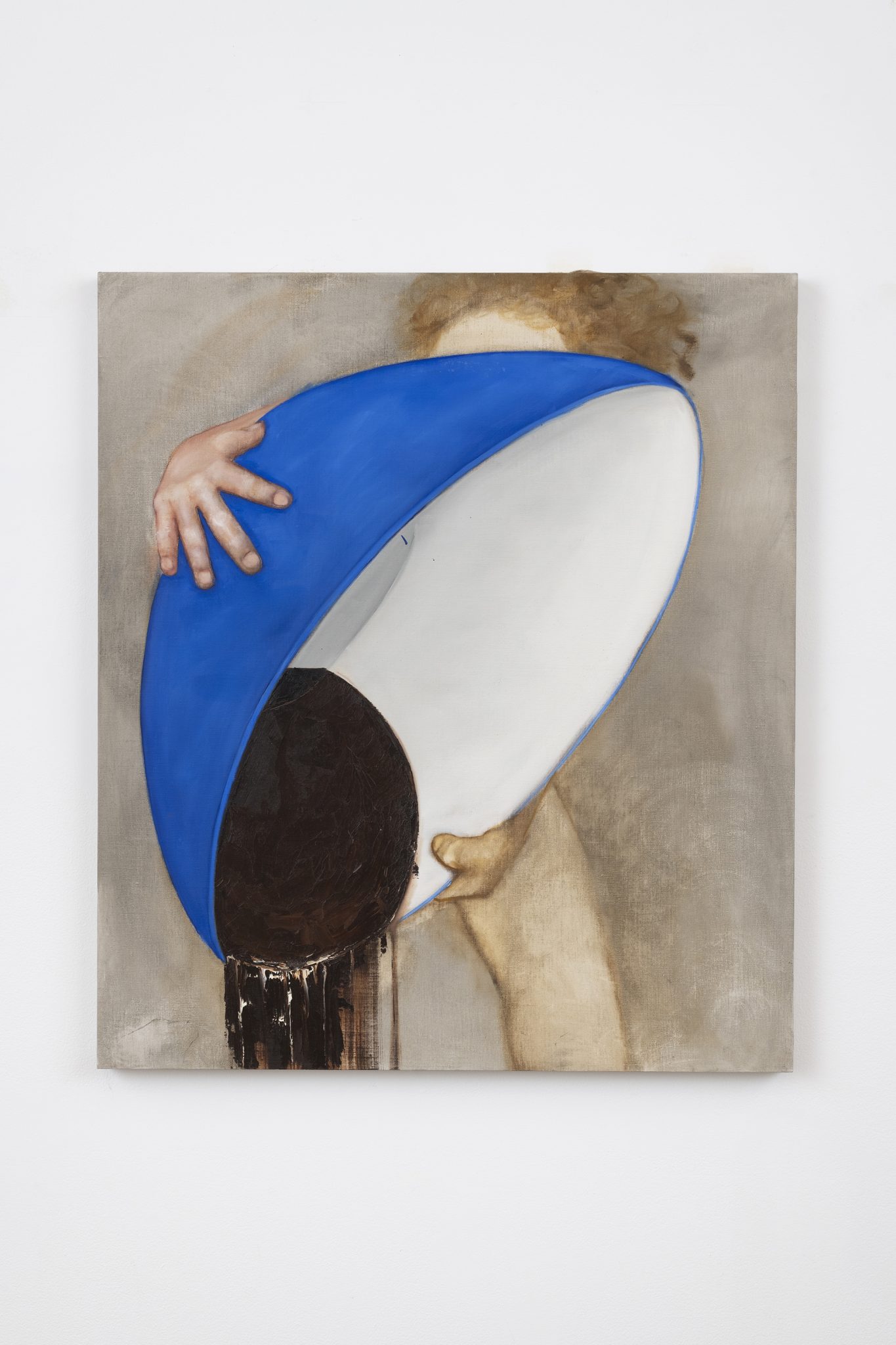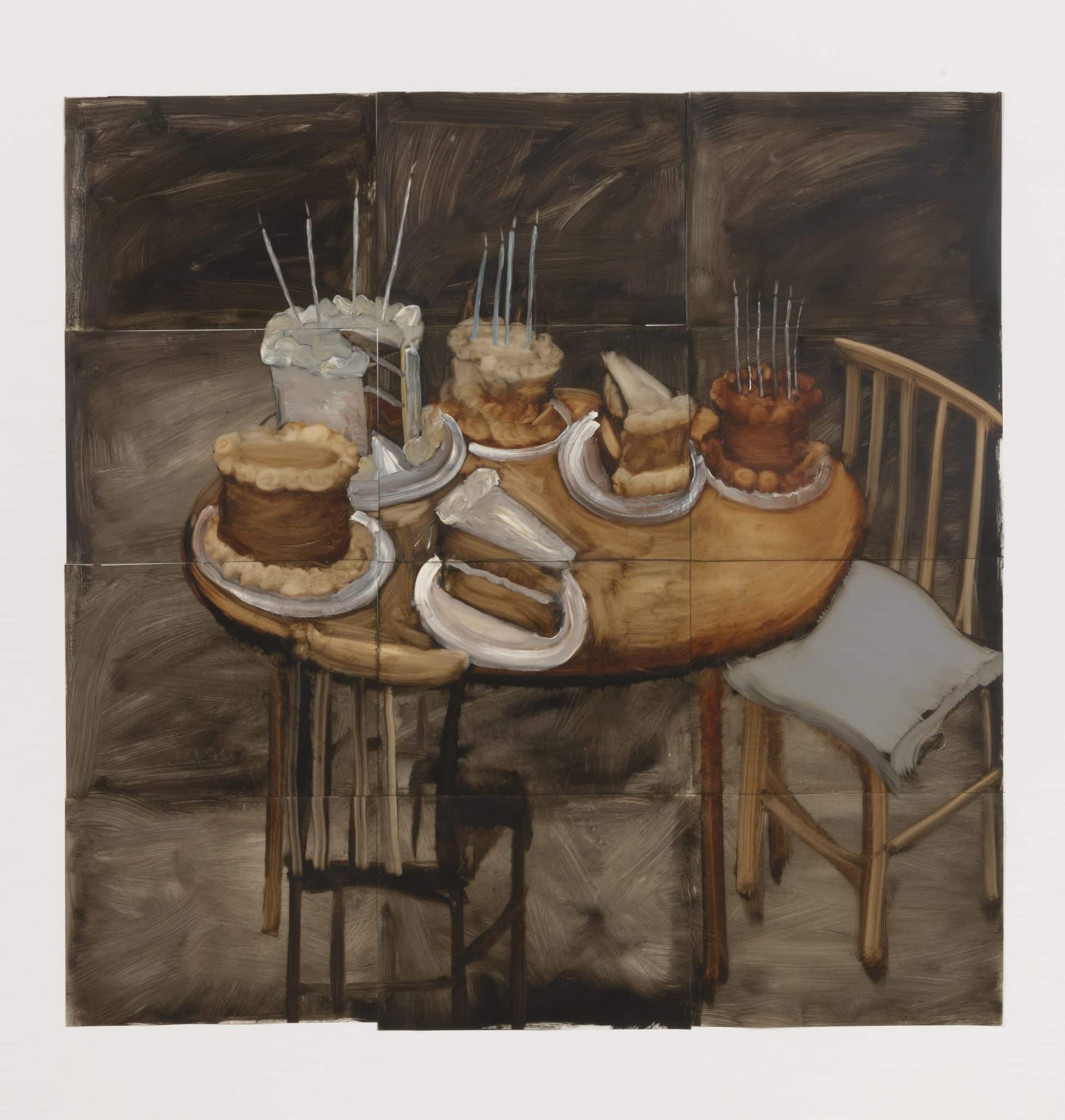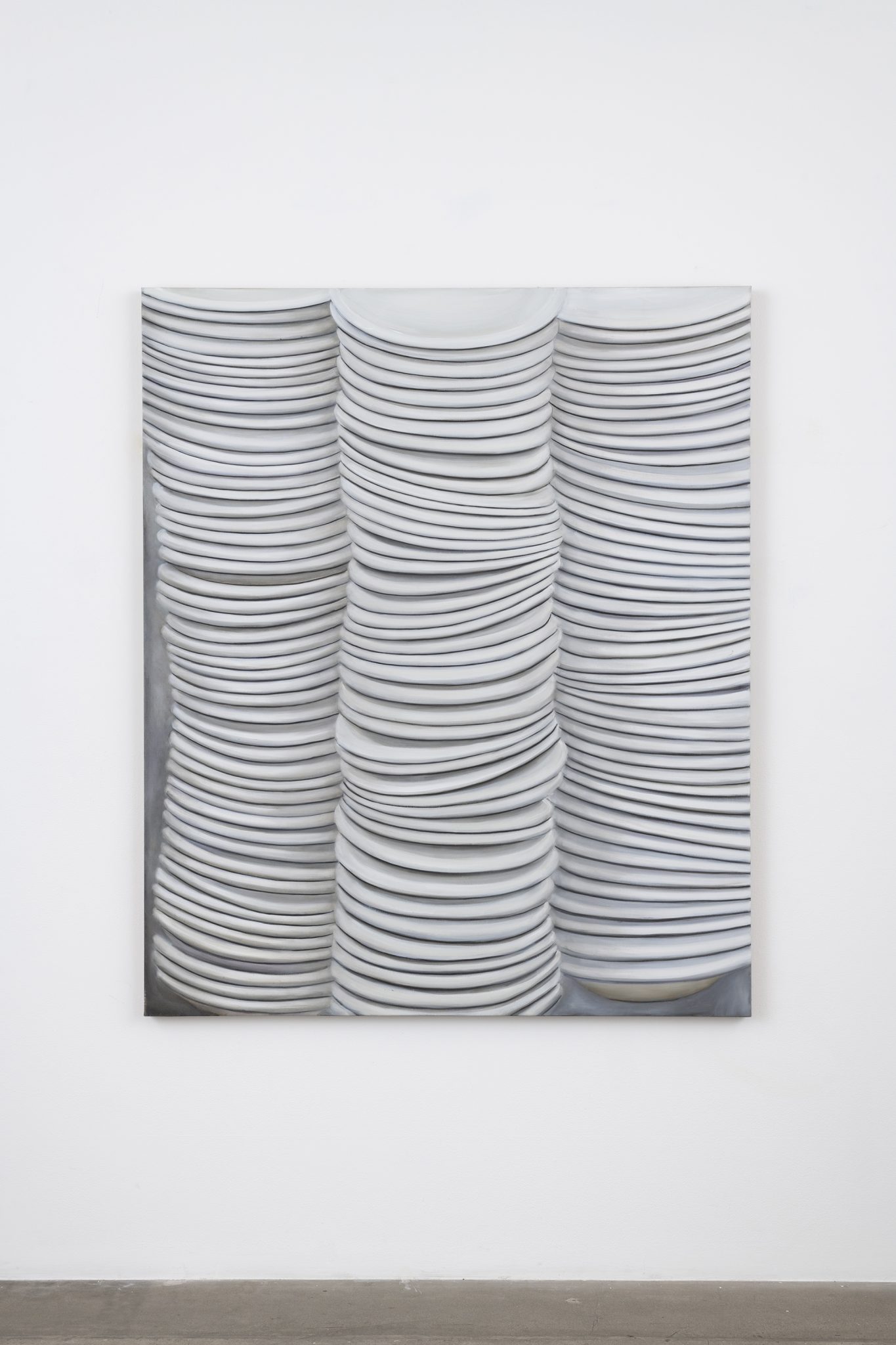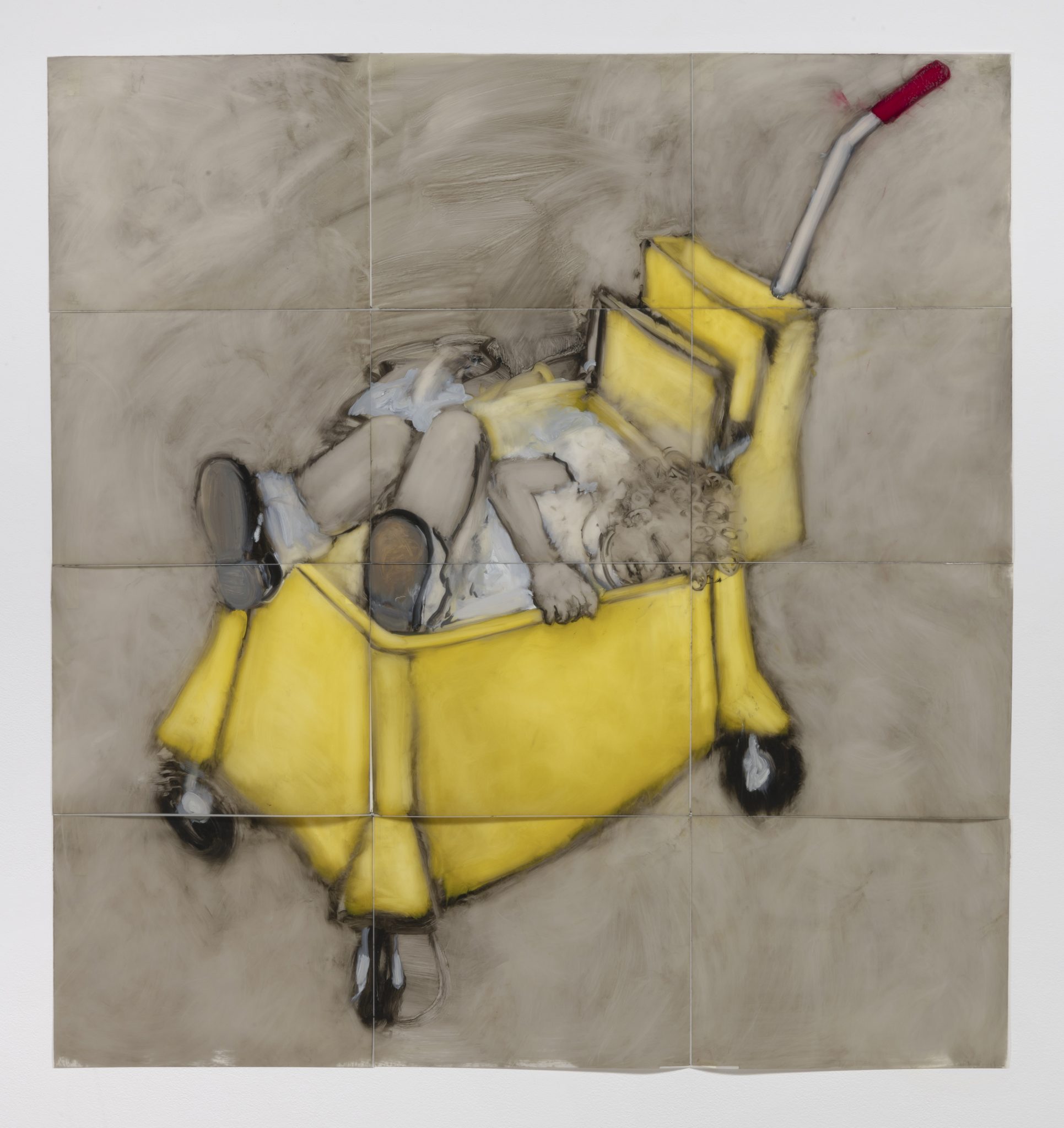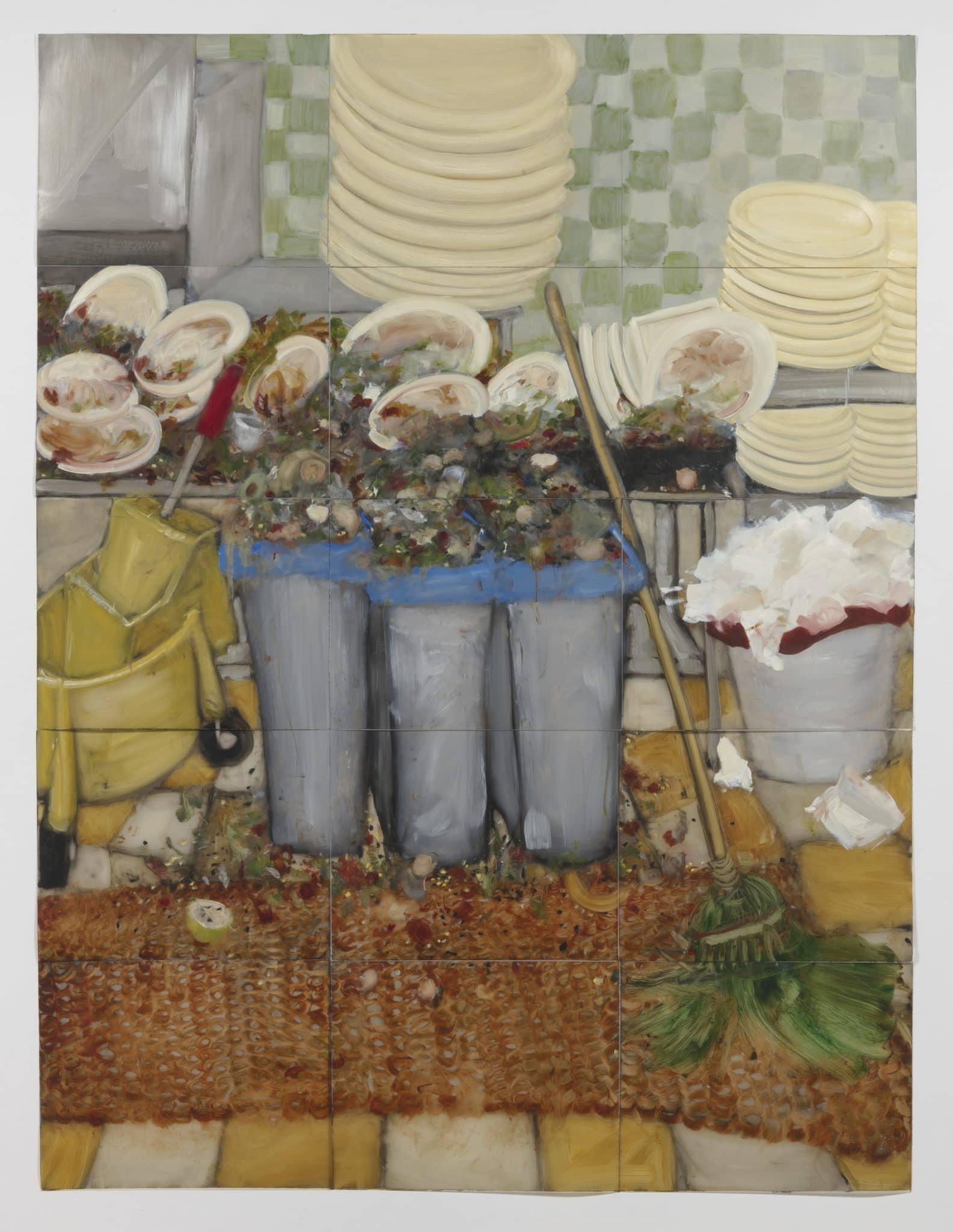 Press Release
Susanne Vielmetter Los Angeles Projects is hopefully pleased to present a rediscovered cache of paintings by Kim Dingle who is writing this press release.
I Will Be Your Server represents a body of work started and completed 14 years ago during a time when I had accidentally opened a full service restaurant in the middle of my studio in the Eagle Rock neighborhood of Los Angeles. Over the years these paintings were "lost" and misplaced by me as they were made of thin vellum panels which could easily be filed away in a 24 inch pizza box. One box could store 500 square feet of imagery. A dozen pizza boxes contained enough imagery to fill Susanne Vielmetter's large Culver City space. This is what we have done at the gallery after recently uncovering previously misplaced pizza boxes of the lost paintings. Much of the original body of work, then titled: Studies for The Last Supper at Fatty's, had debuted in 2007 at Sperone Westwater, New York.
I barely remember making these paintings due to the stress of food service but I know I started the work in fear that I had lost my hand, that I could not paint. This is what prompted the commitment to start with 100 sheets of vellum, 100 paintings, one at a time, to practice getting my hand back. This was the goal. Ten minutes later I started taping 9, 12 and 20 vellum sheets all together on the wall to go bigger and faster since apparently I had not lost my hand after all – in my opinion. At that point I just focused on depicting my experiences of restaurant work and began to prepare for a last supper. Many of the works in this show have never been seen before, not even by me…due to stress.
The artist's biography below was put together by someone at the gallery and I erased it.
Susanne Vielmetter Los Angeles Projects is located at 6006 Washington Blvd in Culver City, 1 block west of La Cienega at Sentney Avenue. Gallery Hours are Tuesday through Saturday from 10 am – 6 pm and by appointment.