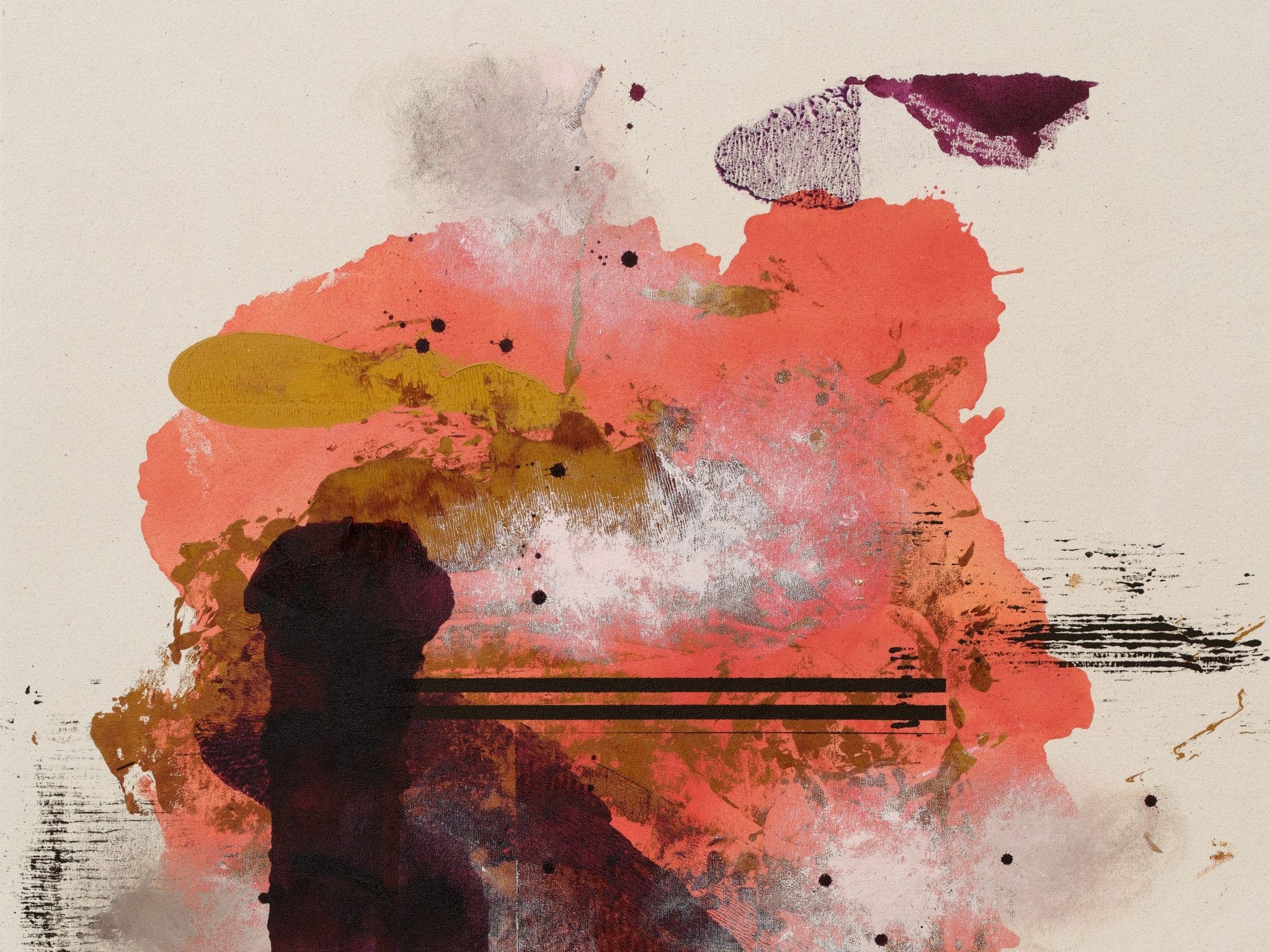 Elizabeth Neel
The Ghosts of My Friends
October 28 — December 23, 2023
Gallery I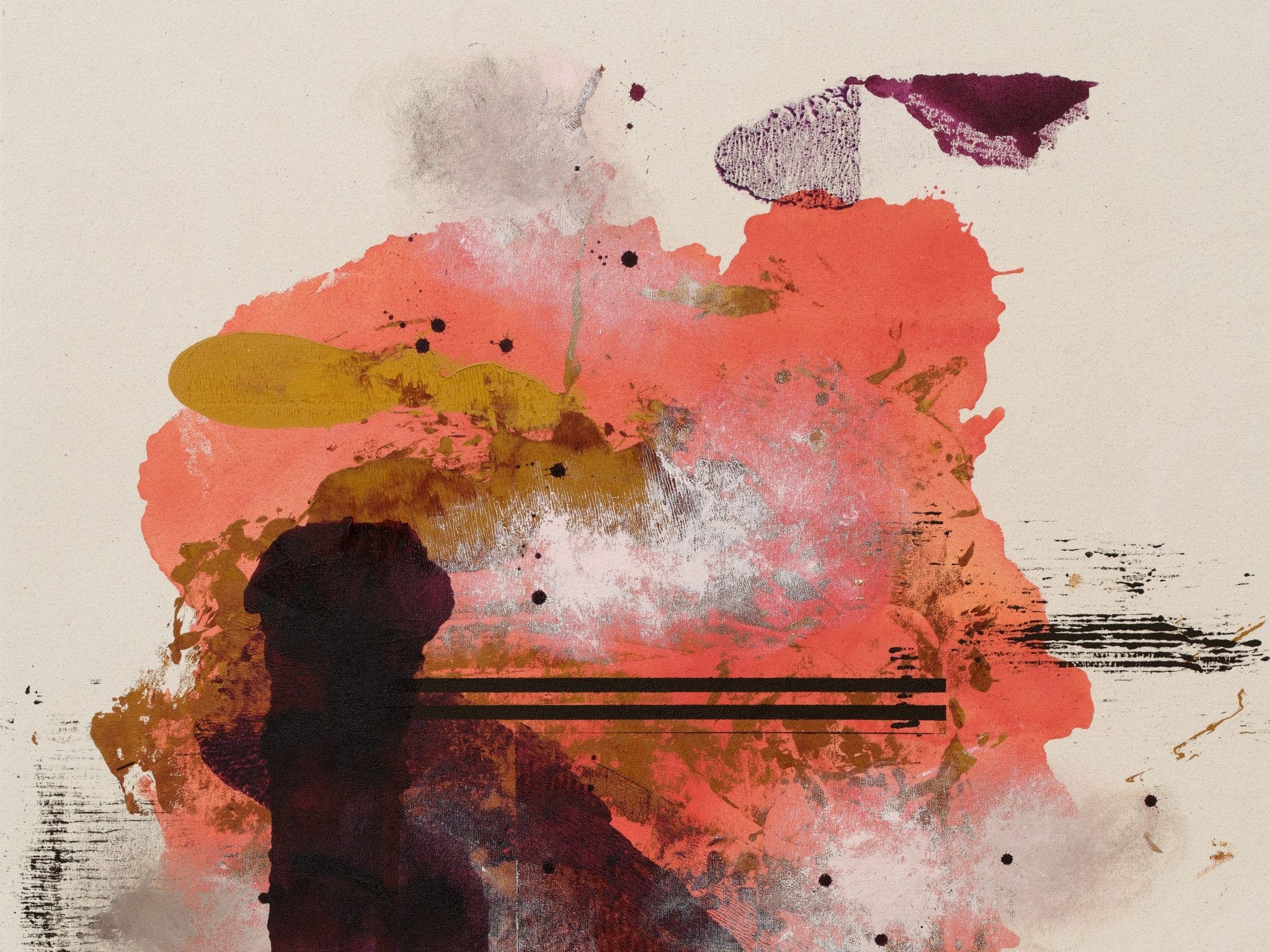 ---
Installation photo credit: Brica Wilcox
Opening reception: Saturday, October 28, 4 – 7PM
Vielmetter Los Angeles is pleased to present Elizabeth Neel's solo exhibition "The Ghosts of My Friends" on view from October 28 through December 23, 2023.
Constituting the New York based artist's fifth solo exhibition with the gallery, Neel's new suite of paintings ruminates on mark making as a trigger for memory, a reminder of loss and a proof of life in a cultural moment increasingly defined by the speed of communication and the depersonalization of experience. Neel's distinctive visual language of abstraction translates her observations and felt experiences into dynamic compositions rife with choreographed sweeping gestures and potent juxtapositions of color.
Titled after the guestbook "The Ghosts of My Friends" published in 1908 by Cecil Henland, Neel's exhibition probes painting's capacity to act as an index for cherished people, places, events and rituals. Henland's collectible autograph book was a keepsake in which visitors would fold their ink signatures horizontally, thereby creating bilateral, biomorphic images open to interpretation. Similarly, Neel's employment of folding and mono printing techniques alongside dripping, sweeping, and geometric forms creates phantoms of touch that imply alchemic references within the compositions.
Both a record of an event and an entertainment, Henland's novelty item became popular in a cultural era defined in part by a fascination with spiritualism in response to pandemic and war. Contemporaneous with the publication of Henland's book, the employment of psychics and various forms of séance to contact the dead were common. Like the collections of ghostly signatures, Neel's paintings seek to suggest meaning beyond their literal forms, to capture a handhold and find a grip in the slippage of time.
Elizabeth Neel (b. 1975, Stowe, Vermont) lives and works in New York. She graduated from Columbia University with an MFA in 2007 and received a BA from Brown University in 1997. Recent solo exhibitions include  Limb after Limb, Pilar Corrias, Savile Row, London, UK; Arms Now Legs, Salon 94, New York, NY; In The Belly of the Whale, Various Small Fires, Seoul, Korea; Elizabeth Neel: Nightjars and Allies, Pilar Corrias, London, UK; Tangled on the Serpent Chair, Mary Boone, New York, NY; Claw Hammer, Vielmetter Los Angeles; Vulture and Chicks, Pilar Corrias, London, UK; Lobster with Shell Game, Vielmetter Los Angeles; The People, the Park, the Ornament, Pilar Corrias, London, UK; 3 and 4 before 2 and 5, Sikkema Jenkins & Co., New York, NY; Routes and Pressures, Vielmetter Los Angeles; Sphinx Ditch, Pilar Corrias Gallery, London, UK; Leopard Complex, Sikkema Jenkins & Co., NY; Stick Season, The Sculpture Center, New York, NY. Recent group exhibitions include Structures of Feeling, Galerie Maria Bernheim, Zurich, Switzerland; Paintings, Mary Boone, New York, NY; Surface Work, Victoria Miro, London, UK; August and Everything After, Plymouth Rock, Zurich, Switzerland; Speaking Through Paint, Lori Bookstein Fine Art, New York, NY; Modern Talking, curated by Nicola Trezzi, Cluj Museum, Romania; Four Rooms, Center for Contemporary Art Ujazdowski Castle, Warsaw, Poland; Painting Overall, Prague Biennial 5, Prague, Czech Republic; Going Where the Weather Suits My Clothes, A Fall of Light of Fabric, Mothers Tank Station, Dublin, Ireland; Living with Art: Collecting Contemporary in Metro New York, The Neuberger Museum, Purchase College, Purchase, NY; Abstract America, Saatchi Gallery, London, UK. Her works are in the following public collections: Albright-Knox, Buffalo, New York; Hammer Museum, Los Angeles, CA; Herbert F Johnson Museum, Cornell University, Ithaca, NY; Museum of Fine Arts, Boston, MA.
Elizabeth Neel
"Aestuarium (Dusk)," 2023
Acrylic on canvas
66" x 28" [HxW] (167.64 x 71.12 cm)
Inventory #NEE271
Courtesy of the artist and Vielmetter Los Angeles
Photo credit: Brica Wilcox
Elizabeth Neel
"Home," 2022
Acrylic on canvas
65" x 78" [HxW] (165.1 x 198.12 cm)
Inventory #NEE258
Courtesy of the artist and Vielmetter Los Angeles
Photo credit: Brica Wilcox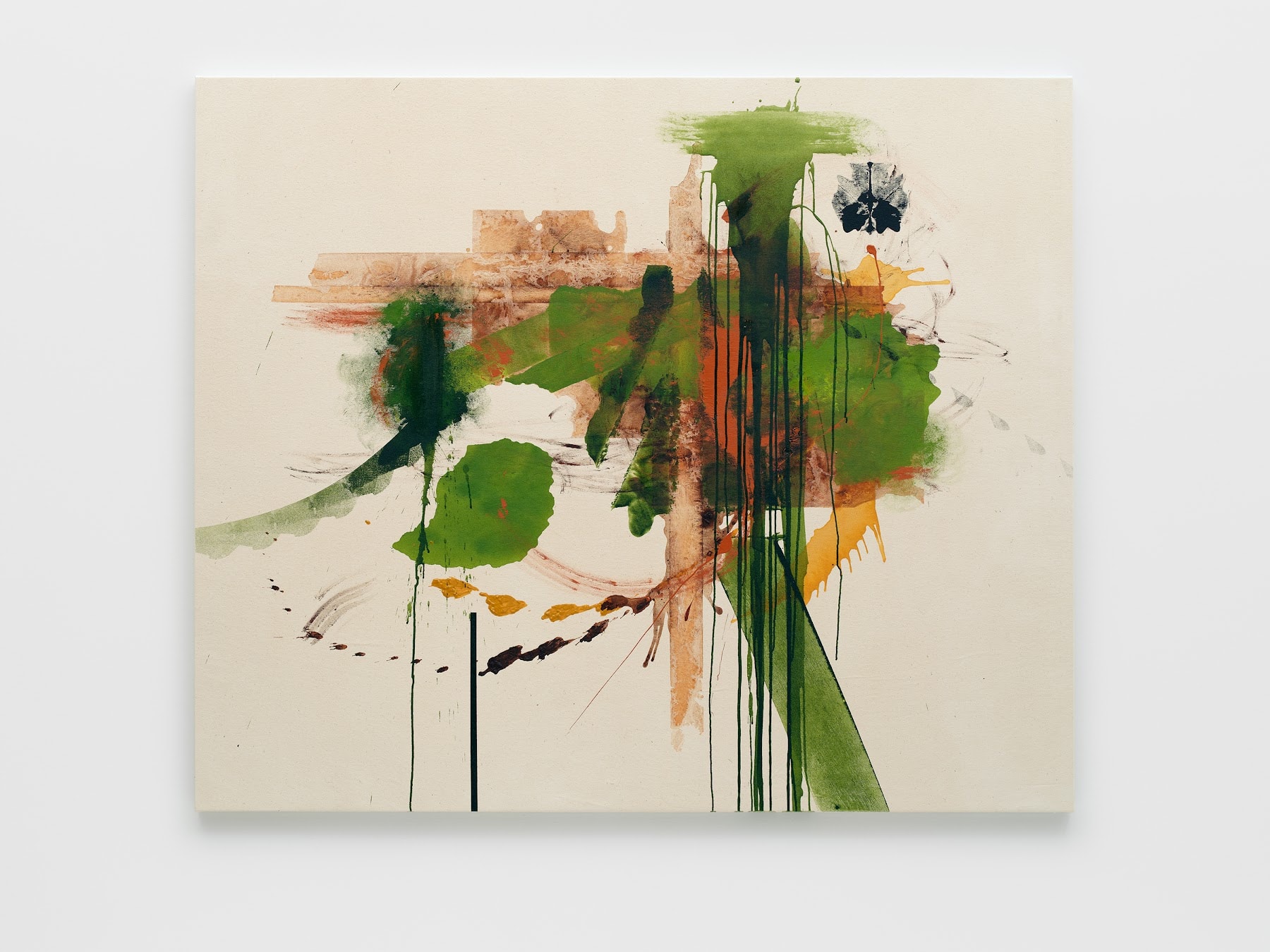 Elizabeth Neel
"Her Song," 2022
Acrylic on canvas
78" x 50" [HxW] (198.12 x 127 cm)
Inventory #NEE260
Courtesy of the artist and Vielmetter Los Angeles
Photo credit: Brica Wilcox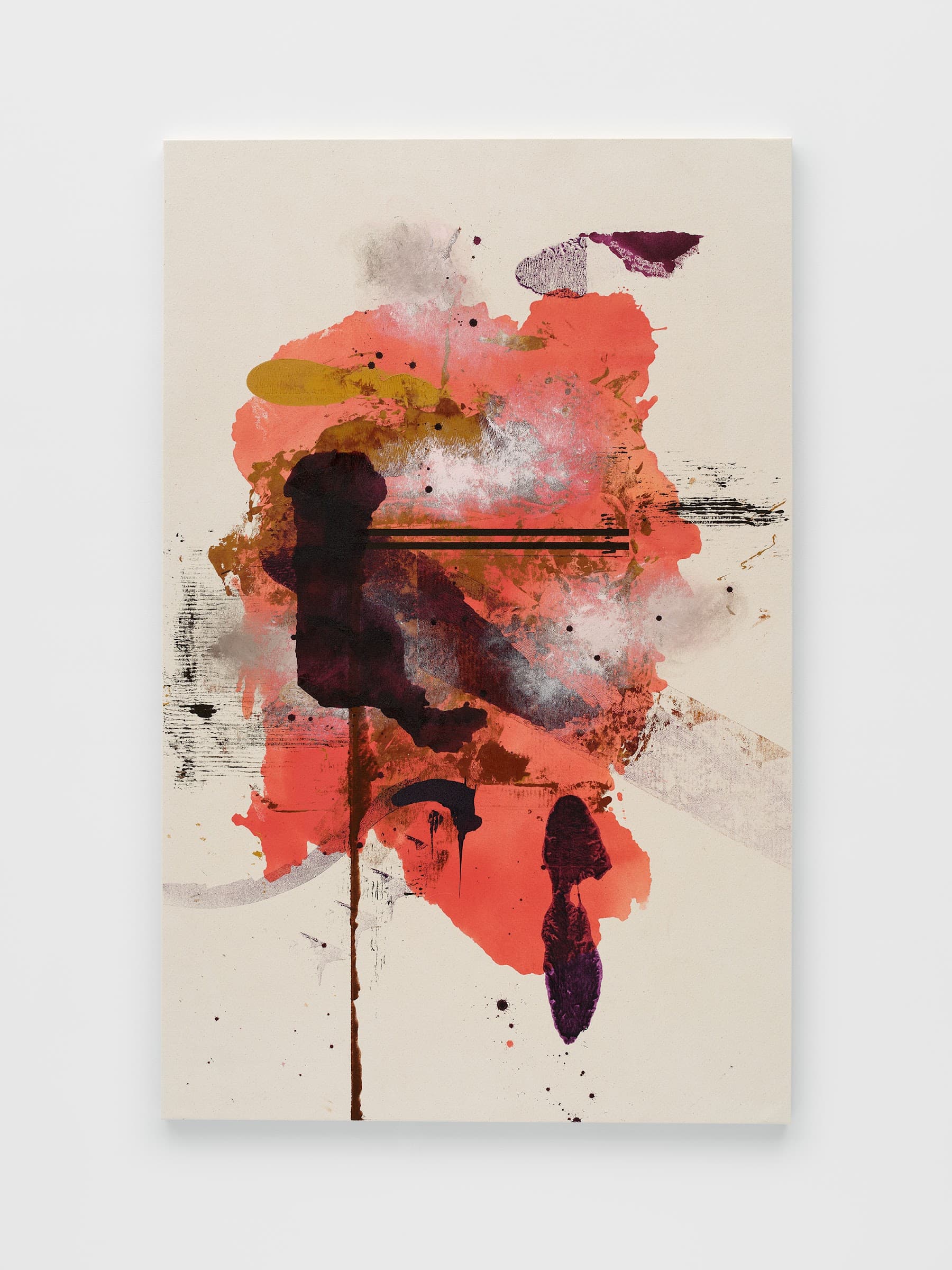 Elizabeth Neel
"Science," 2023
Acrylic on canvas
78" x 58" [HxW] (198.12 x 147.32 cm)
Inventory #NEE270
Courtesy of the artist and Vielmetter Los Angeles
Photo credit: Brica Wilcox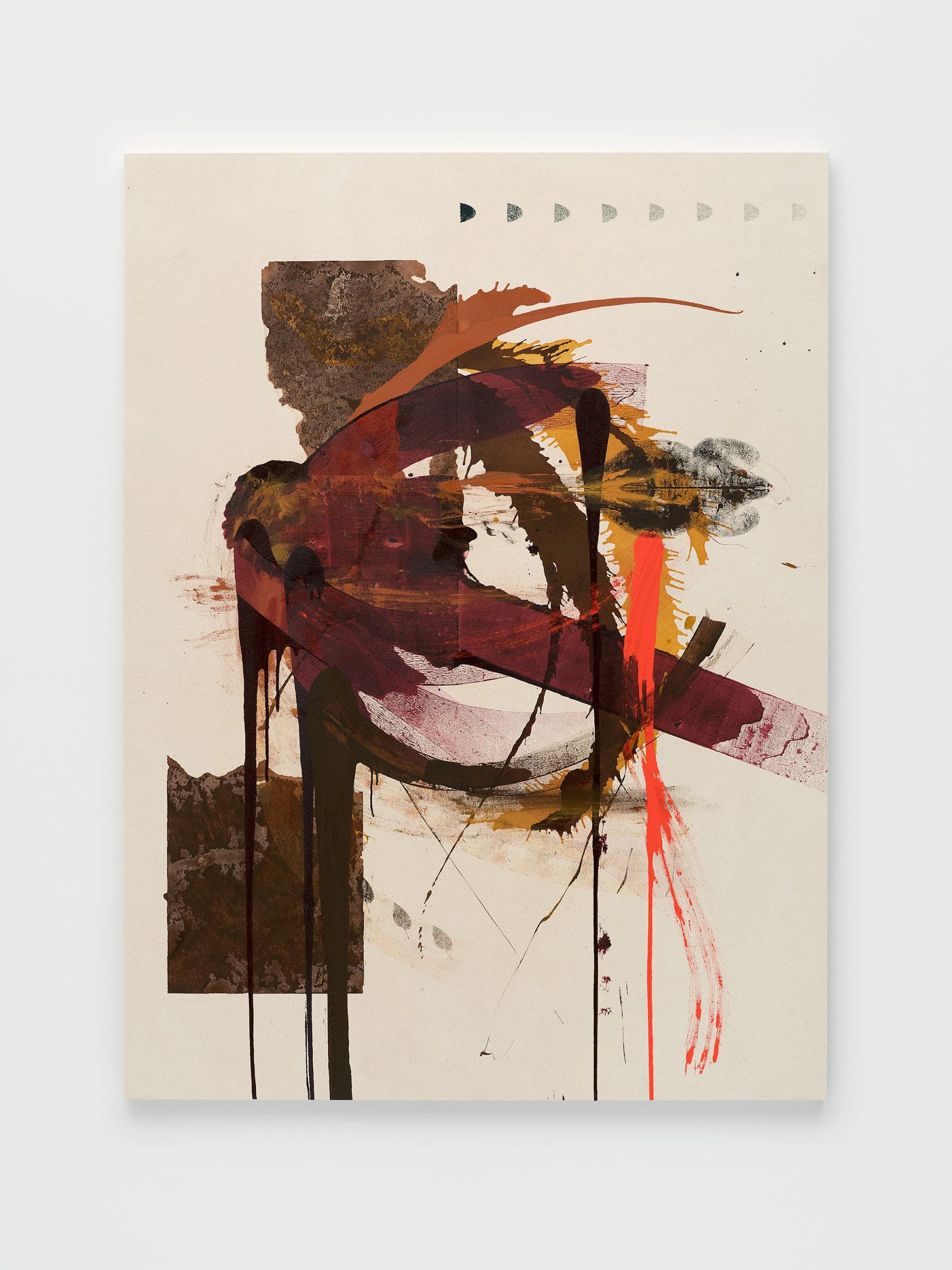 Elizabeth Neel
"Imps and Scallywags," 2023
Acrylic on canvas
78" x 58" [HxW] (198.12 x 147.32 cm)
Inventory #NEE267
Courtesy of the artist and Vielmetter Los Angeles
Photo credit: Brica Wilcox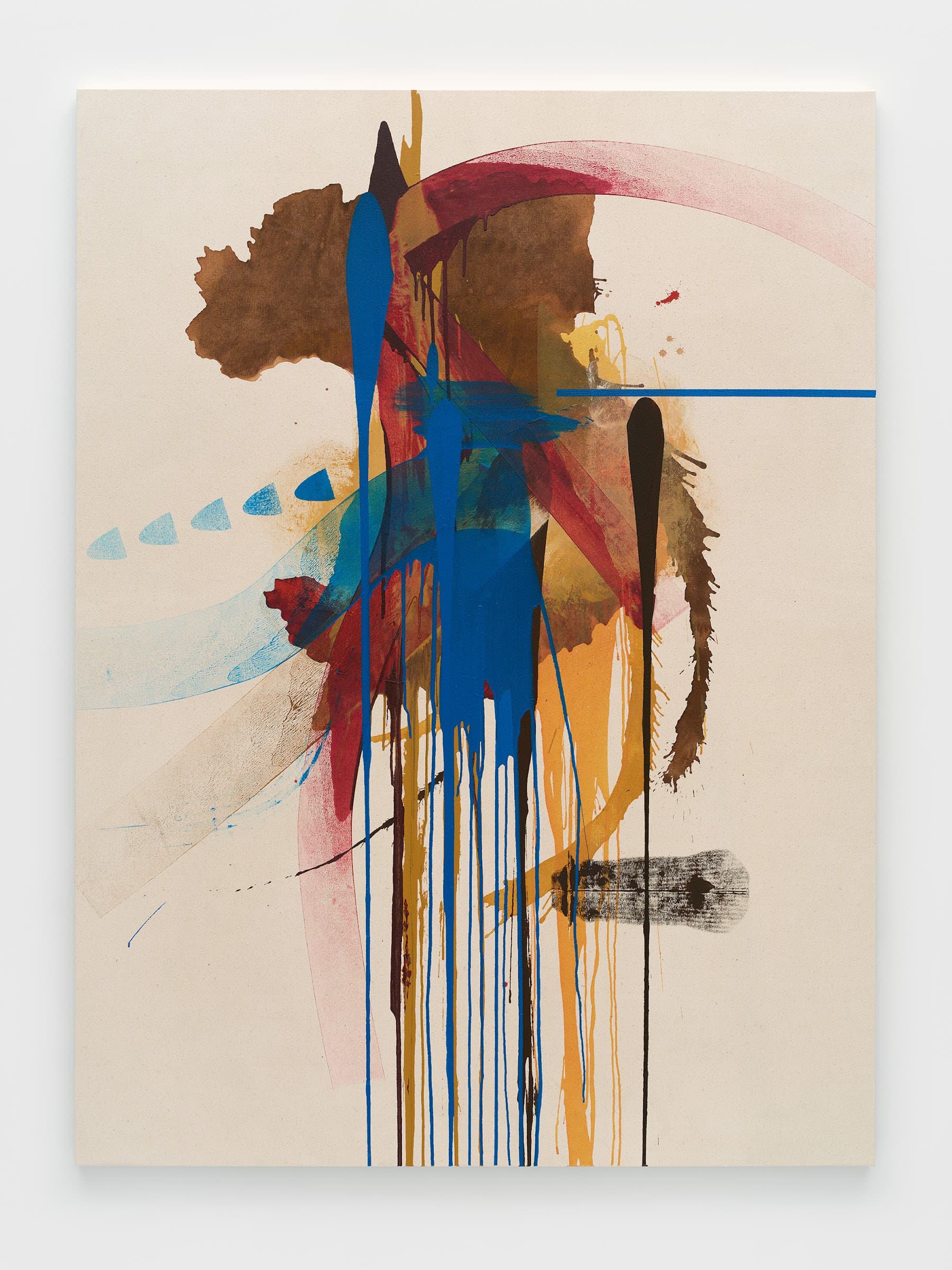 Elizabeth Neel
"Actor's Life," 2023
Acrylic on canvas
62" x 89" [HxW] (157.48 x 226.06 cm)
Inventory #NEE261
Courtesy of the artist and Vielmetter Los Angeles
Photo credit: Brica Wilcox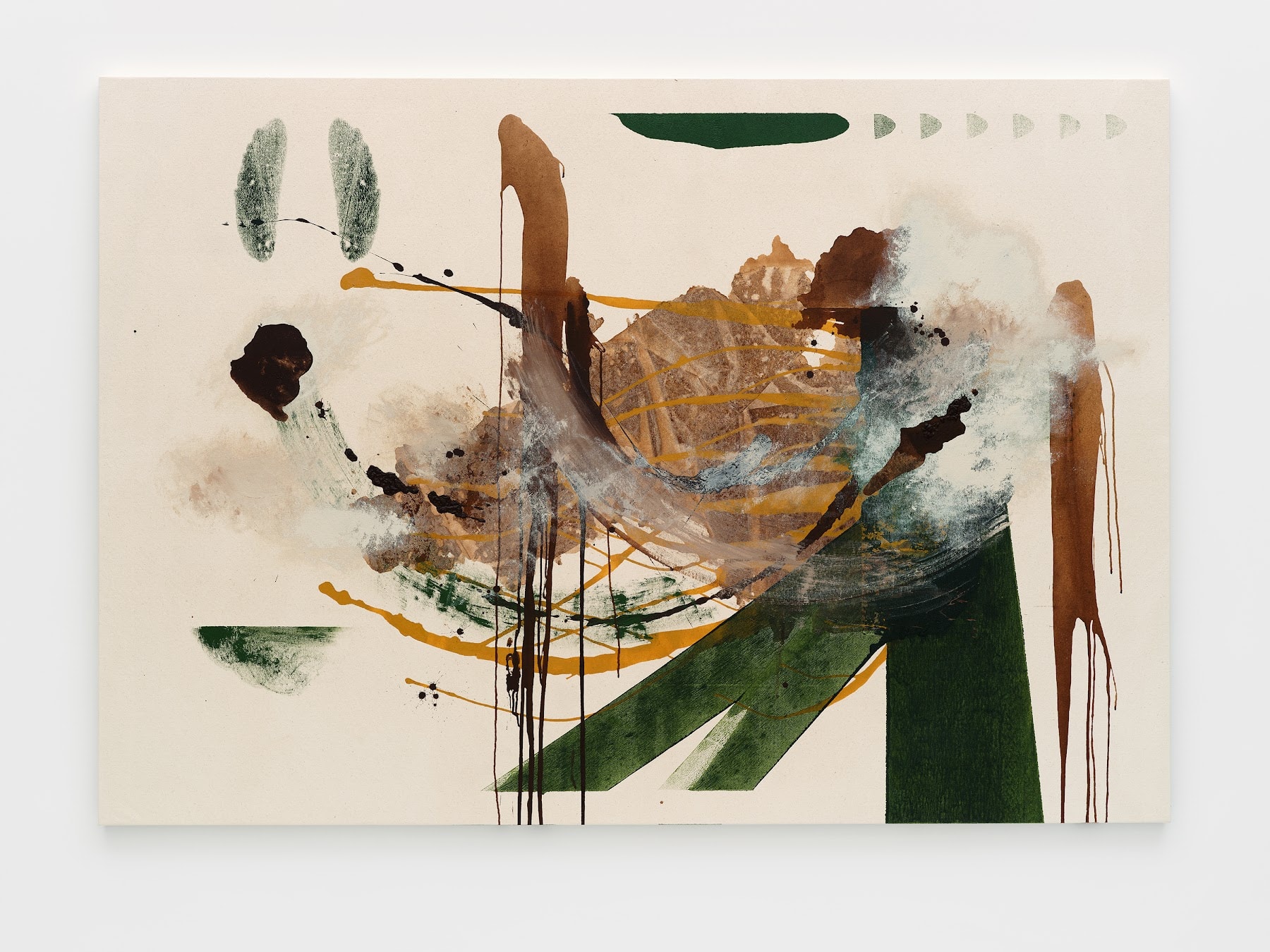 Elizabeth Neel
"Dissecting Machine," 2023
Acrylic on canvas
78" x 58" [HxW] (198.12 x 147.32 cm)
Inventory #NEE268
Courtesy of the artist and Vielmetter Los Angeles
Photo credit: Brica Wilcox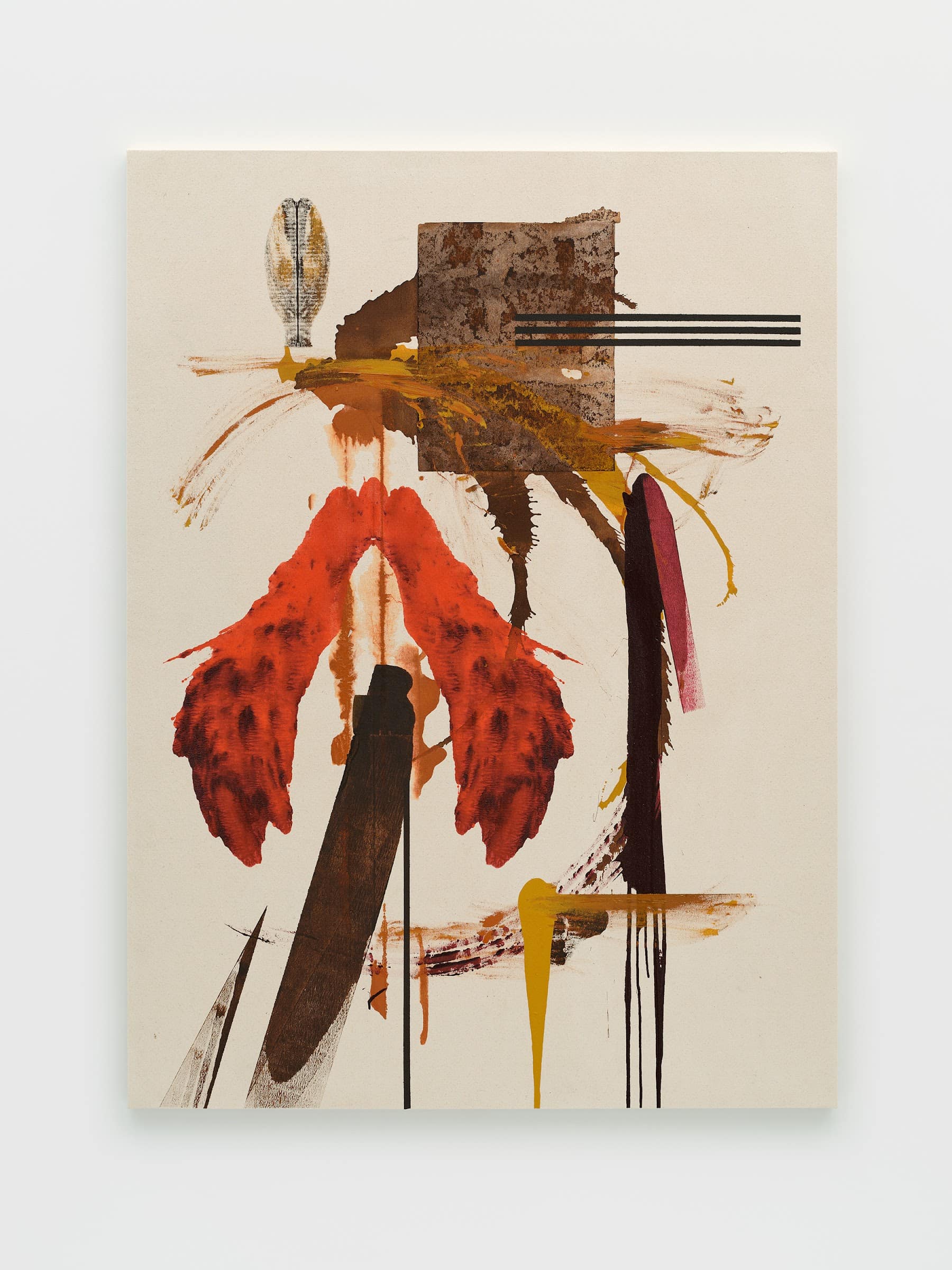 Elizabeth Neel
"A Place to Land," 2023
Acrylic on canvas
66" x 119" [HxW] (167.64 x 302.26 cm)
Inventory #NEE263
Courtesy of the artist and Vielmetter Los Angeles
Photo credit: Brica Wilcox
Elizabeth Neel
"Courtship," 2023
Acrylic on canvas
58" x 66" [HxW] (147.32 x 167.64 cm)
Inventory #NEE265
Courtesy of the artist and Vielmetter Los Angeles
Photo credit: Brica Wilcox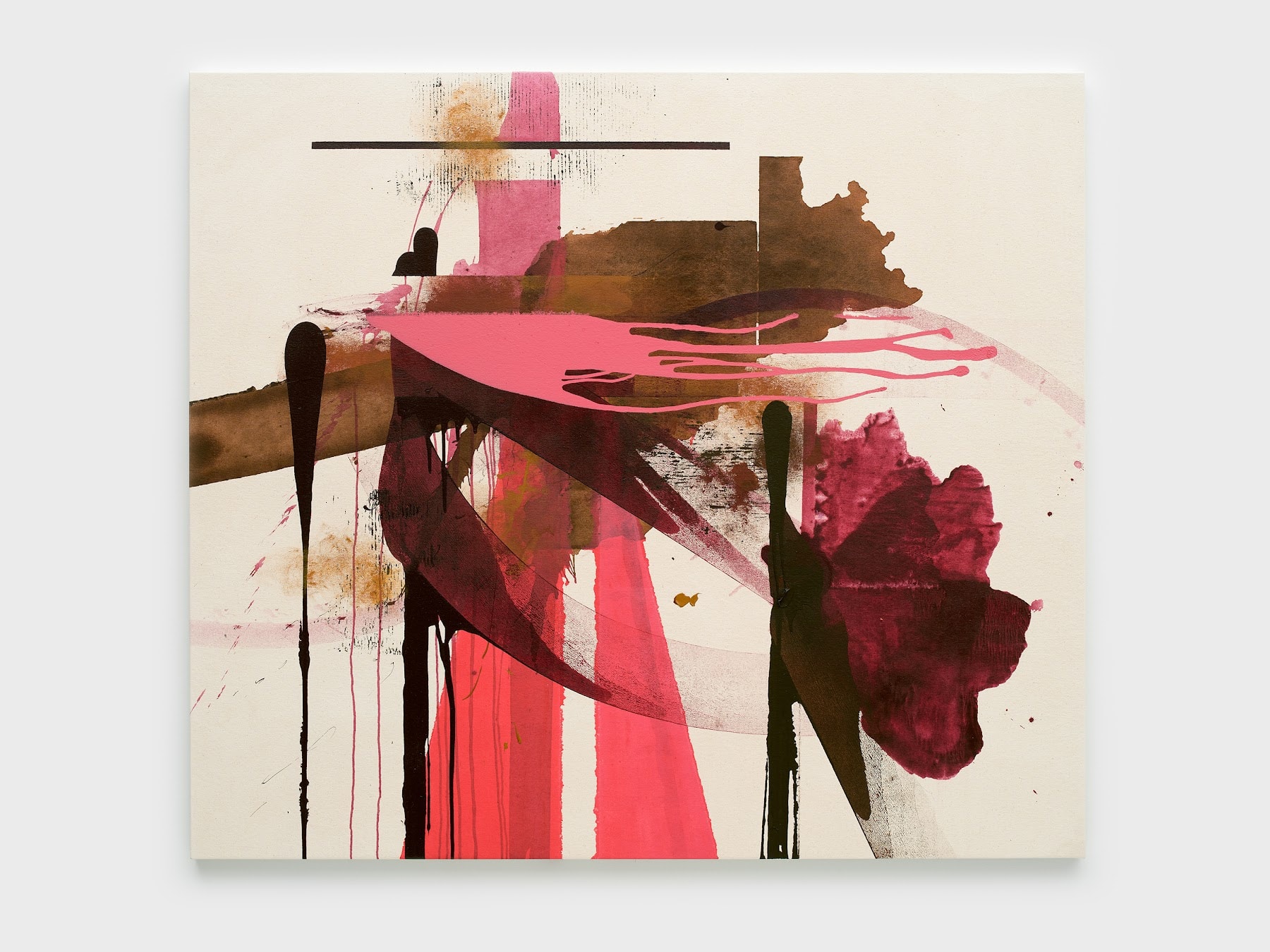 Elizabeth Neel
"Byzantines," 2023
Acrylic on canvas
66" x 119" [HxW] (167.64 x 302.26 cm)
Inventory #NEE259
Courtesy of the artist and Vielmetter Los Angeles
Photo credit: Brica Wilcox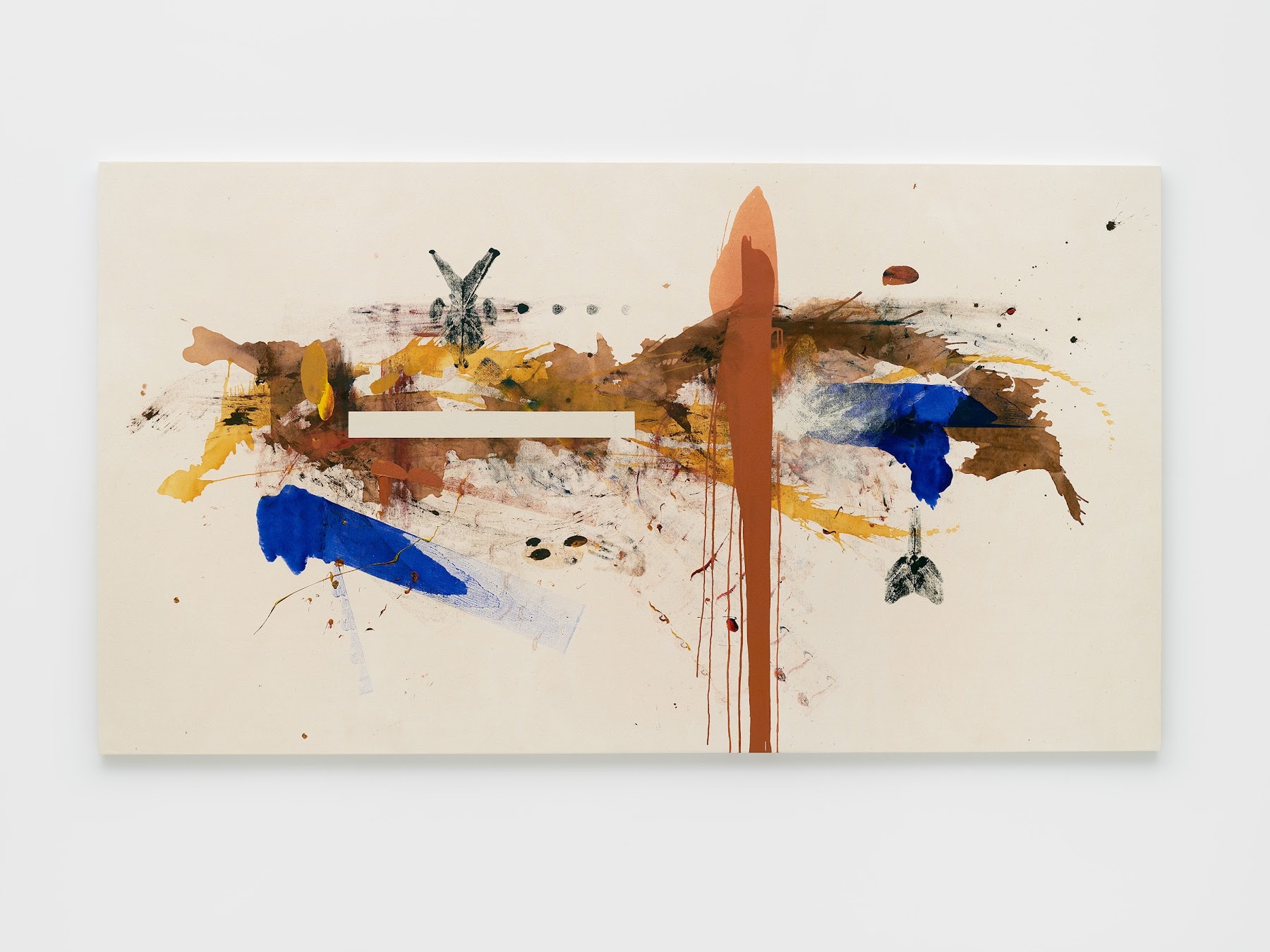 Elizabeth Neel
"Christmas Baby," 2023
Acrylic on canvas
50" x 78" [HxW] (127 x 198.12 cm)
Inventory #NEE266
Courtesy of the artist and Vielmetter Los Angeles
Photo credit: Brica Wilcox