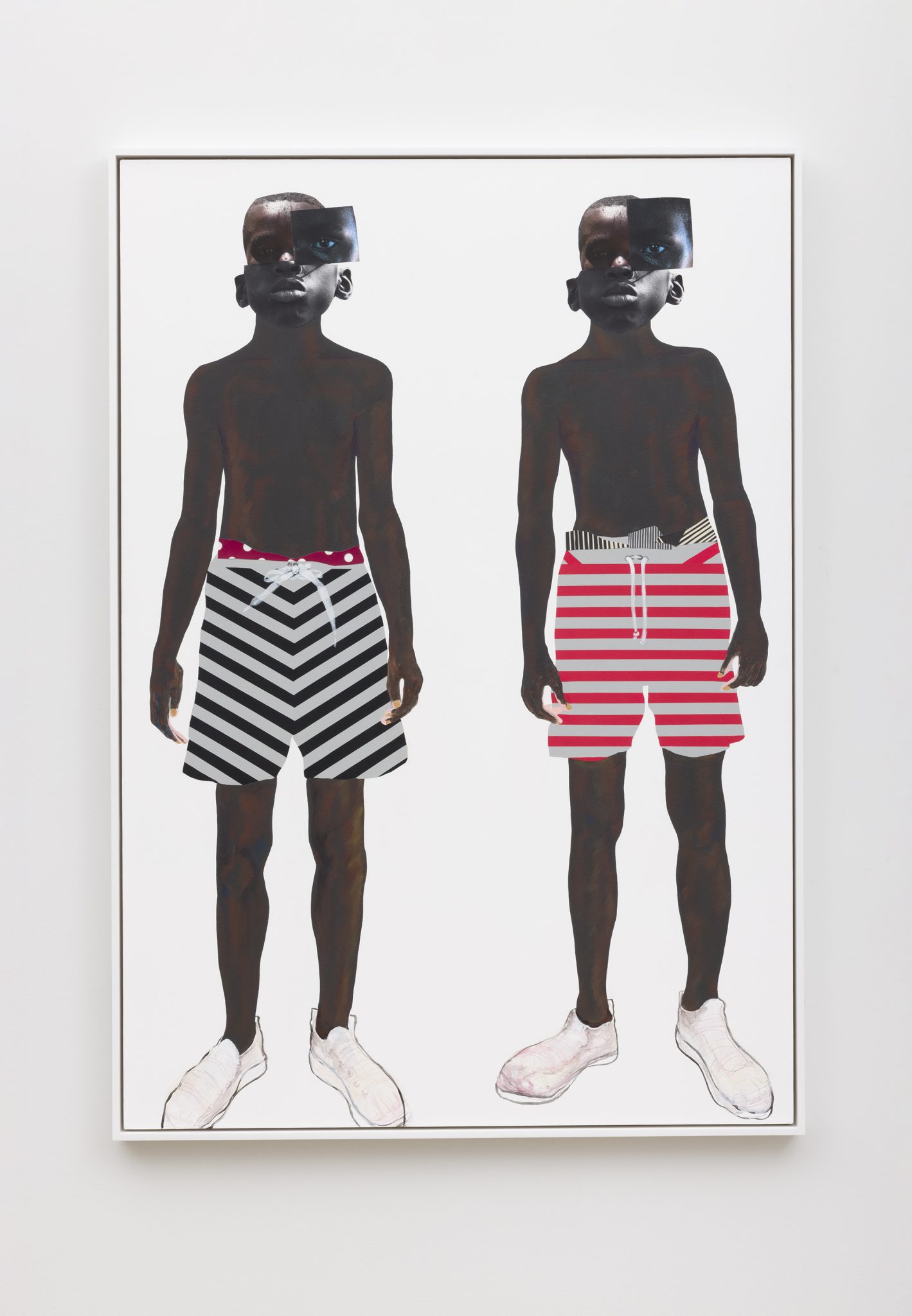 Deborah Roberts
Come walk in my shoes
August 11 — November 6, 2023
SITE Santa Fe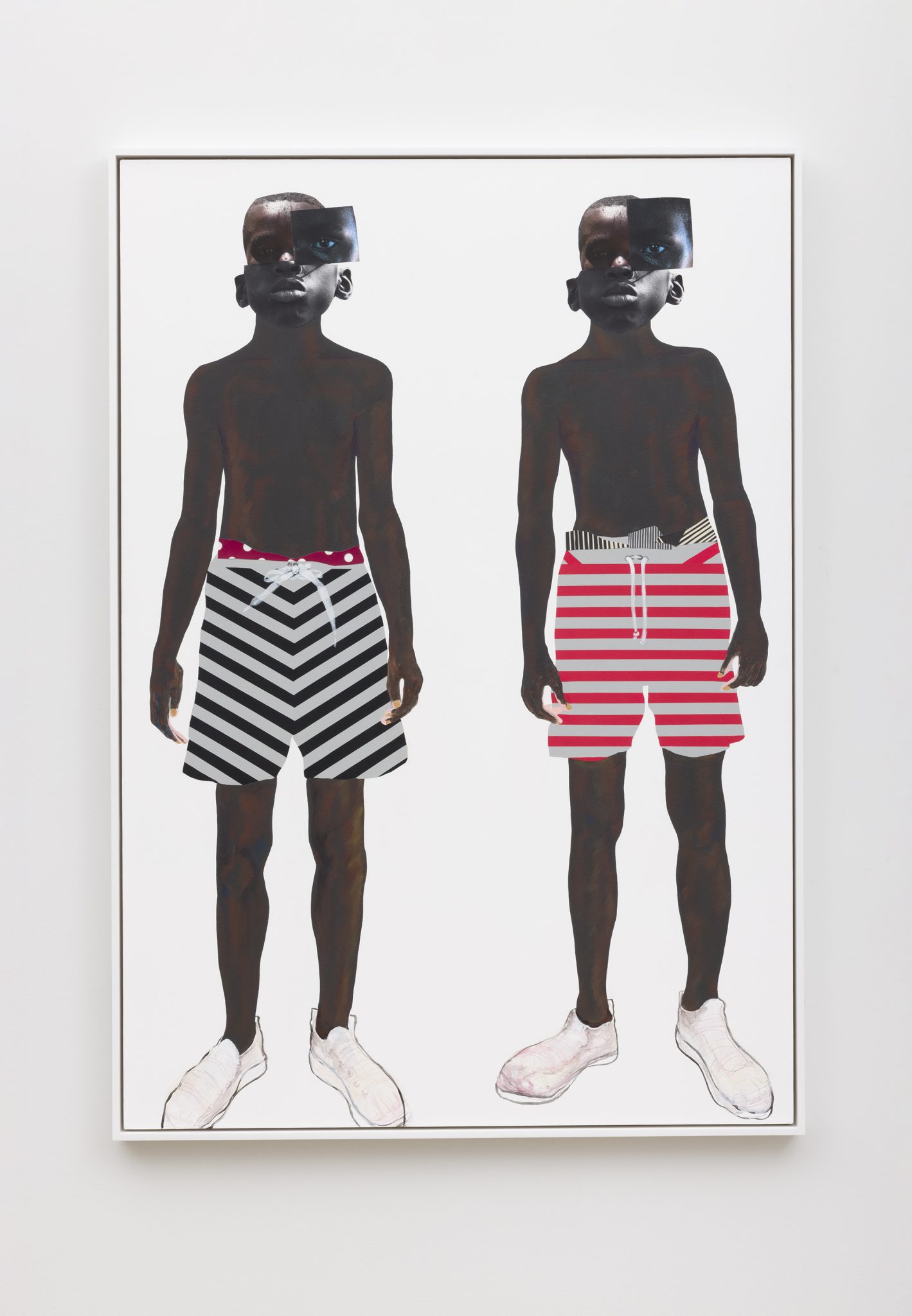 ---
Installation photo credit: Byron Flesher
Vielmetter Los Angeles congratulates Deborah Roberts on the occasion of her solo exhibition Come walk in my shoes organized by SITE Santa Fe in Santa Fe, New Mexico.
For her exhibition at SITE Santa Fe, Roberts presents a selection of figurative collages and paintings combining found images with hand- painted details centered on the experiences of Black boyhood in the United States.
Come walk in my shoes intimately shares the complex, multi-dimensional and layered lives of Black boys while creating and holding space for their innocence and vulnerability, allowing them to just be children, to take up space, to explore, and to be seen.
In tandem, Roberts' work will occupy SITE Santa Fe's Billboard Project, a public art initiative expanding exhibitions beyond the bounds of the traditional gallery space. Here, Roberts expands the conversation on how Black children navigate their Blackness and childhood. This work questions stereotypes and creates a space for a more nuanced and empathetic understanding around the experience of Black children in America. Seeing their humanity, Roberts offers a powerful critique of systemic injustices, society's expectations and the many biases that continue to impact their lives.
A conversation between Deborah Roberts, writer and curator Ekow Eshun, and Curator of Art at Art Galleries at Black Studies (AGBS) at The University of Texas at Austin, Phillip Townsend, will take place August 12th at 2pm, moderated by Jakia Fuller.