Images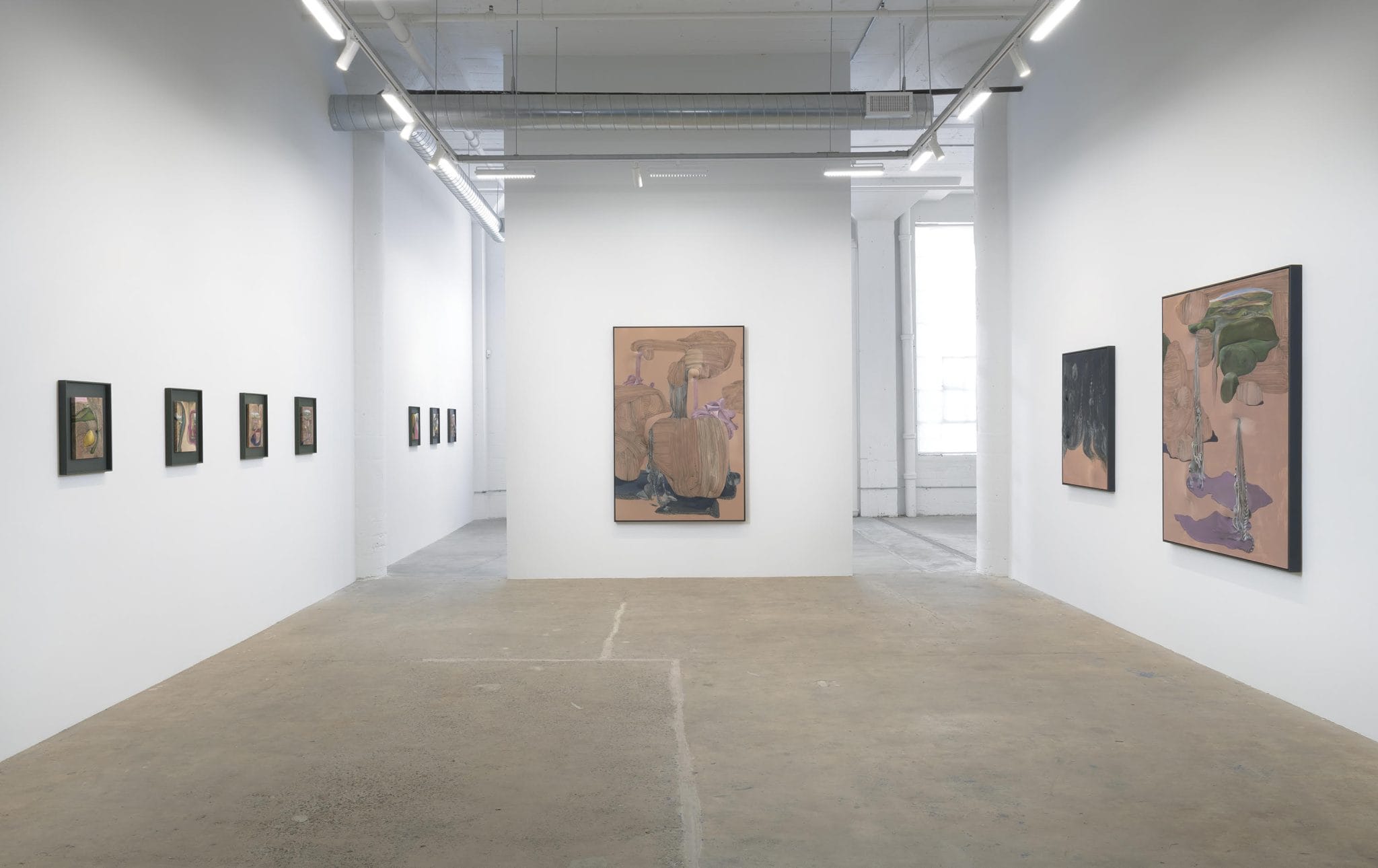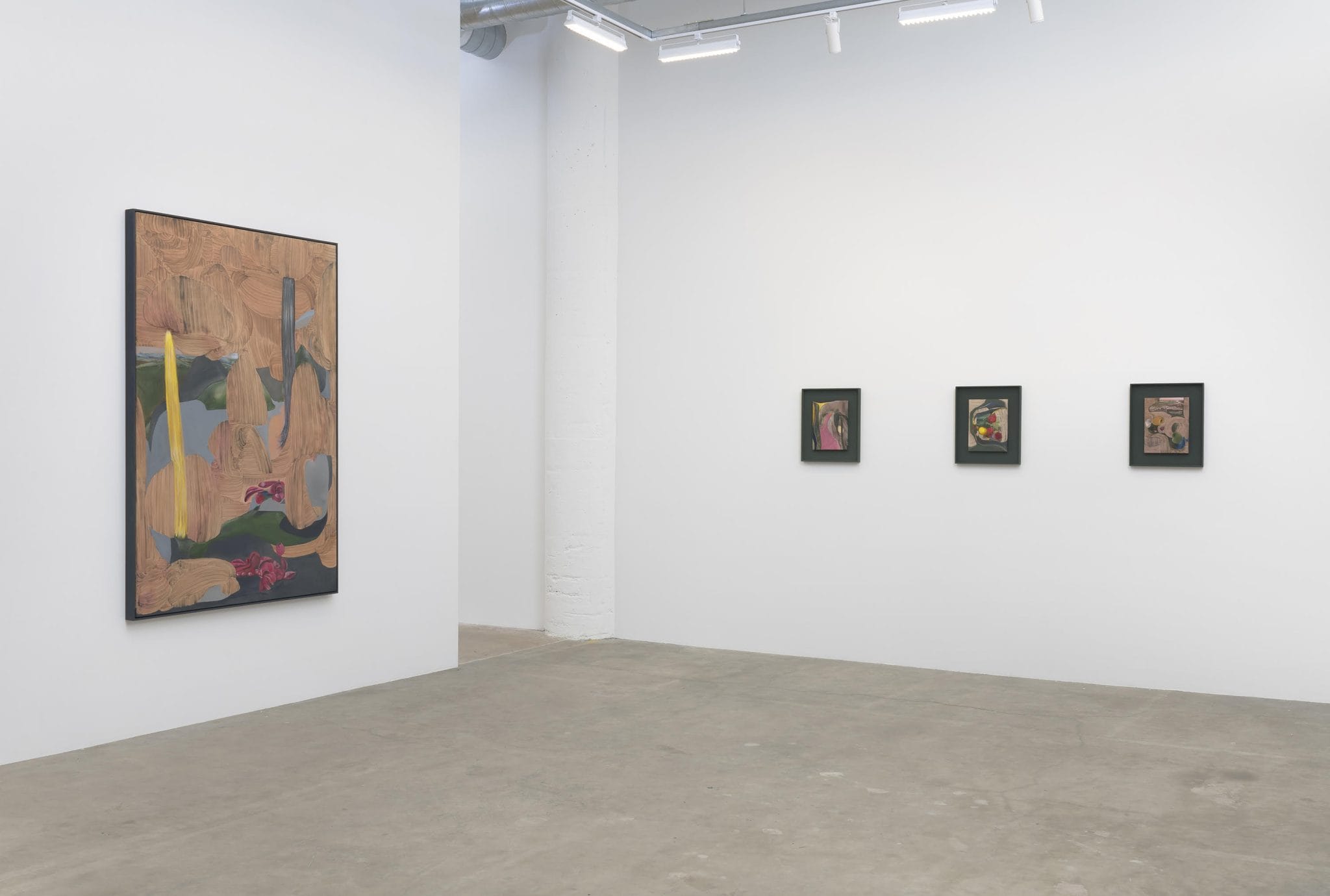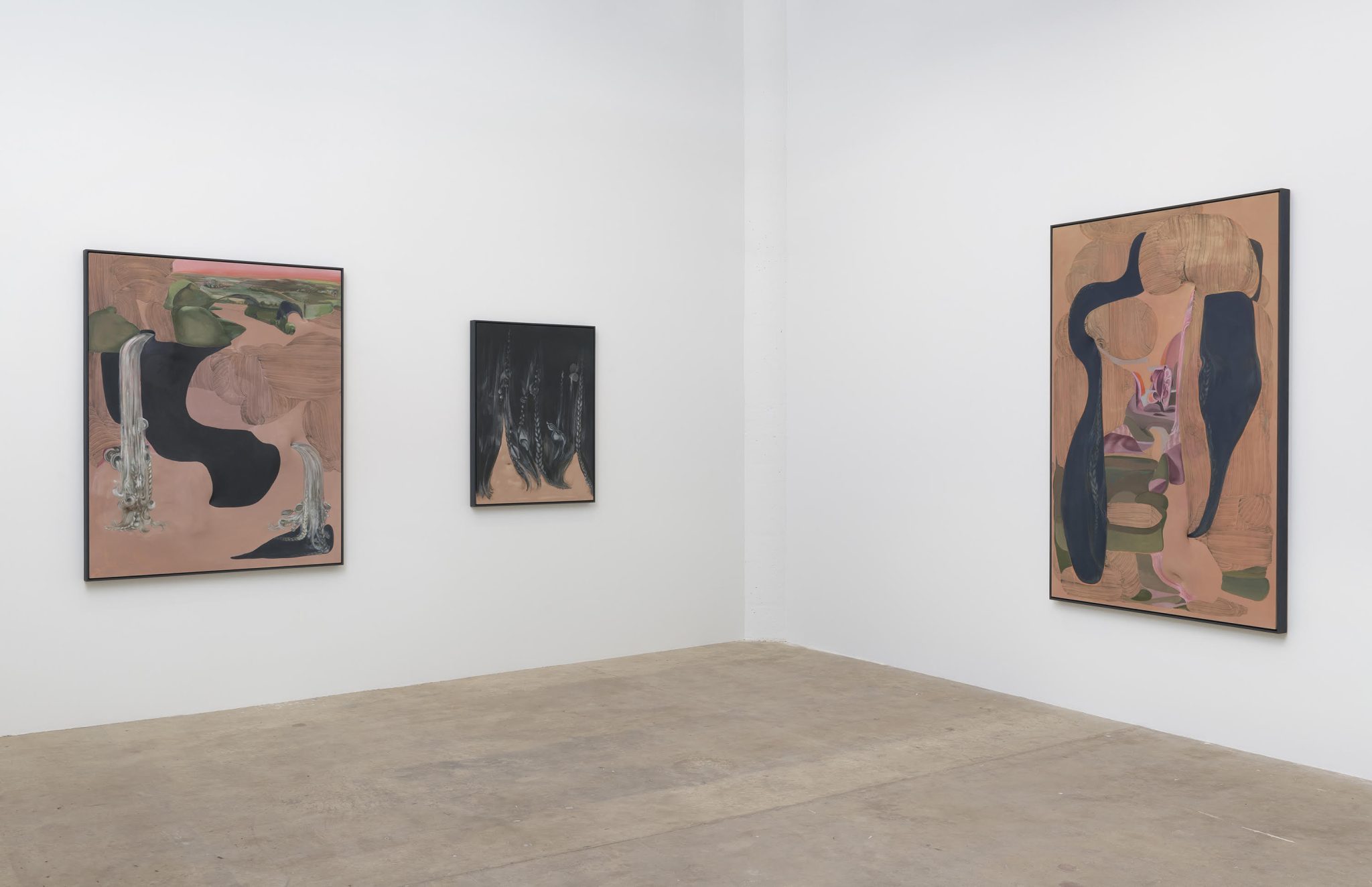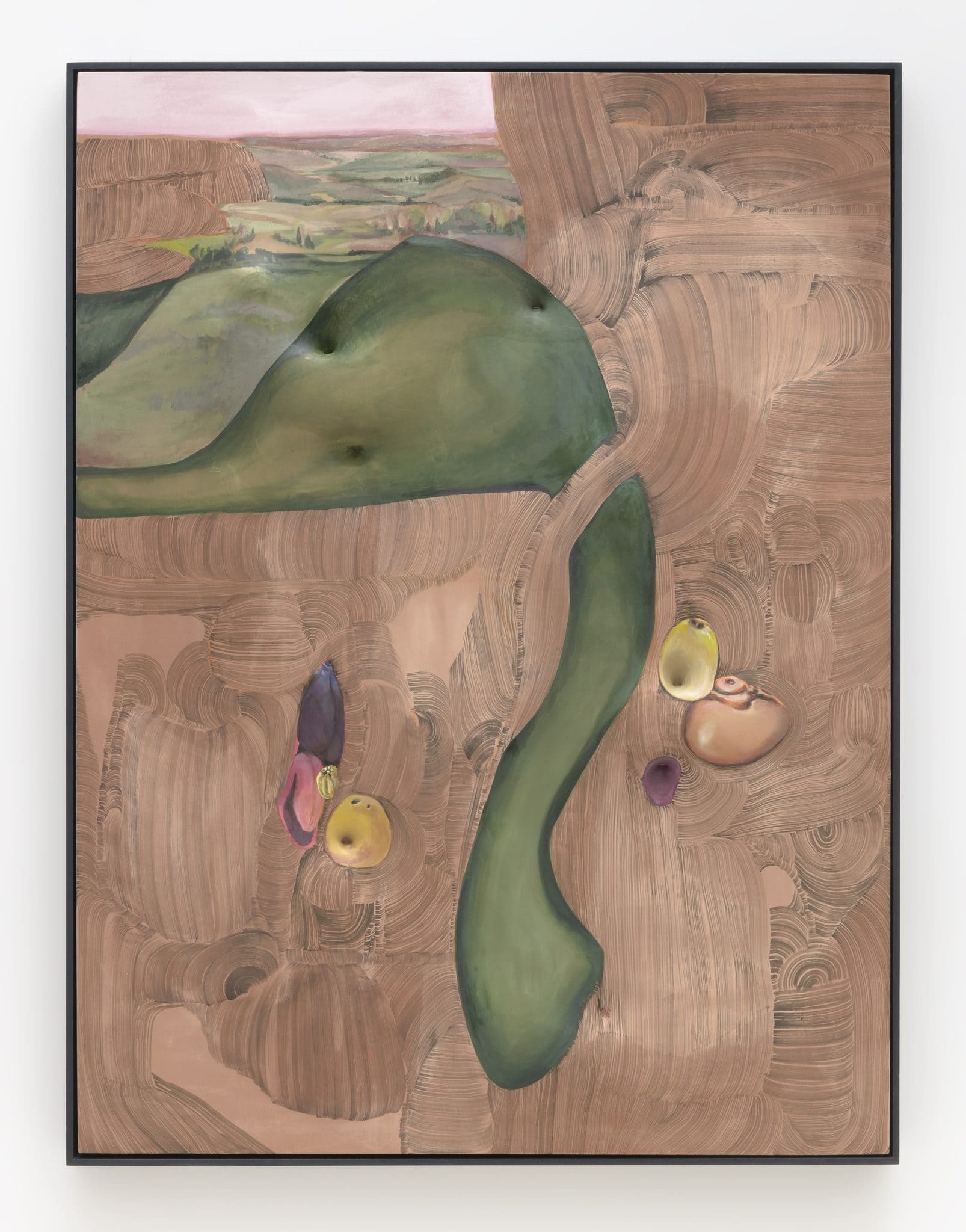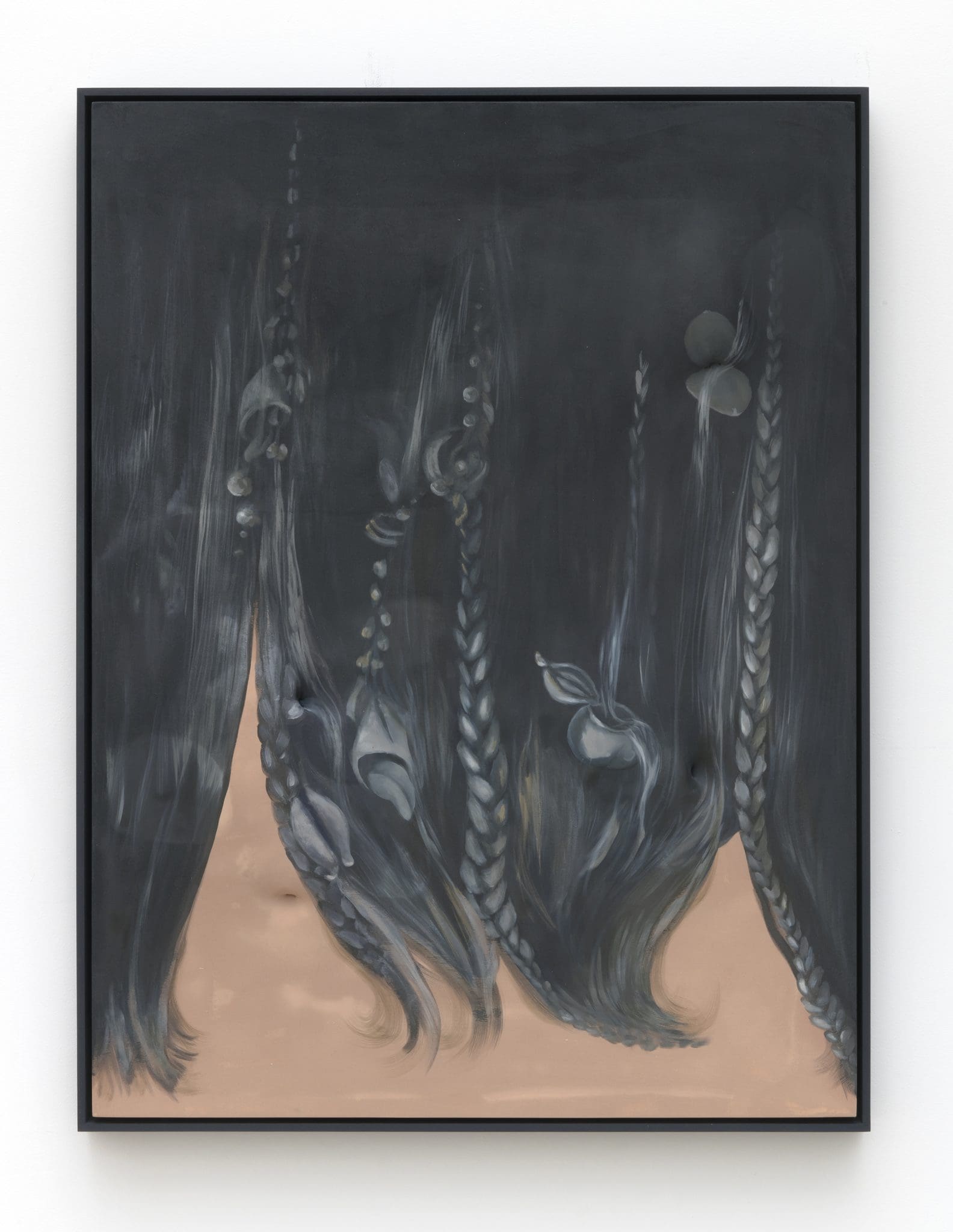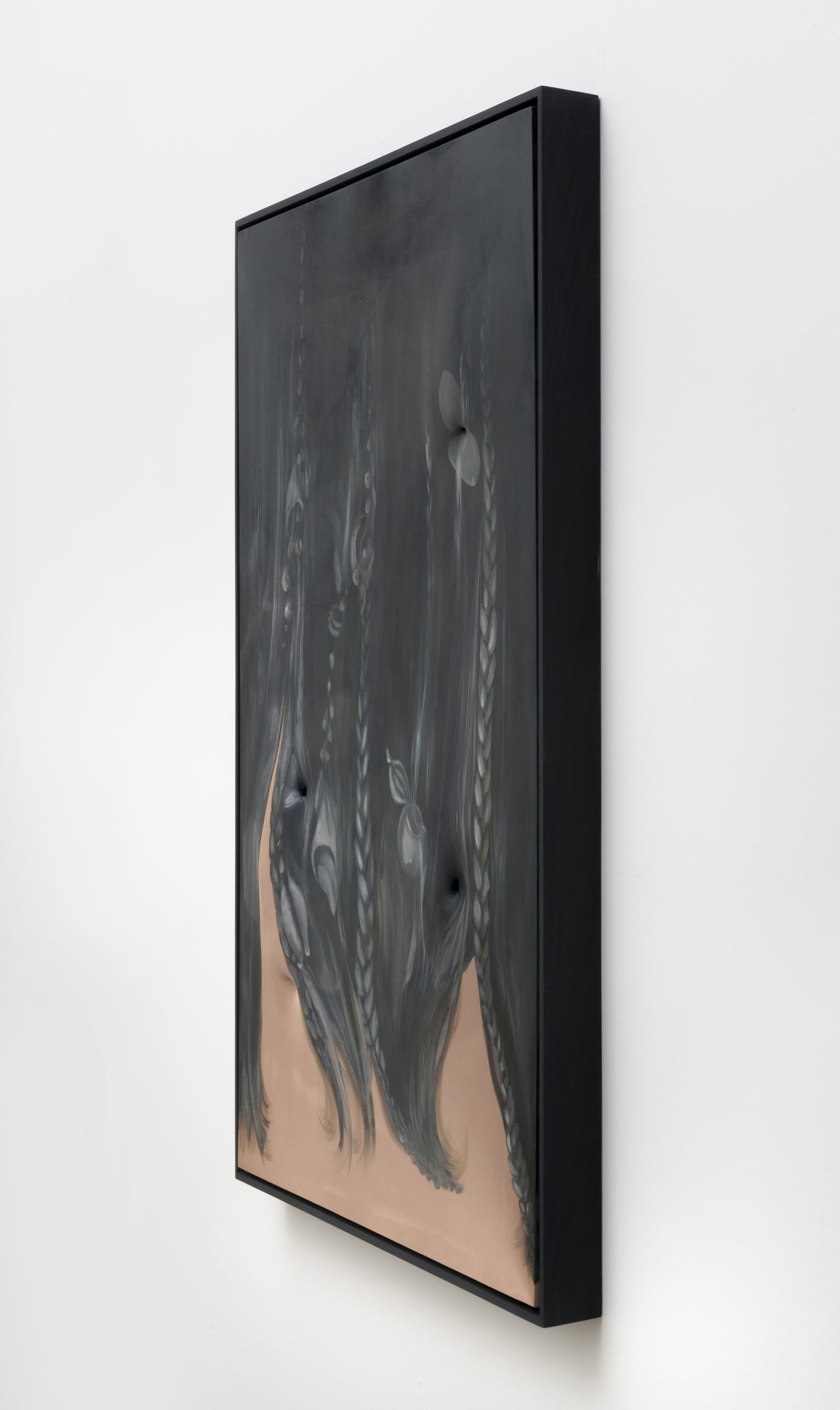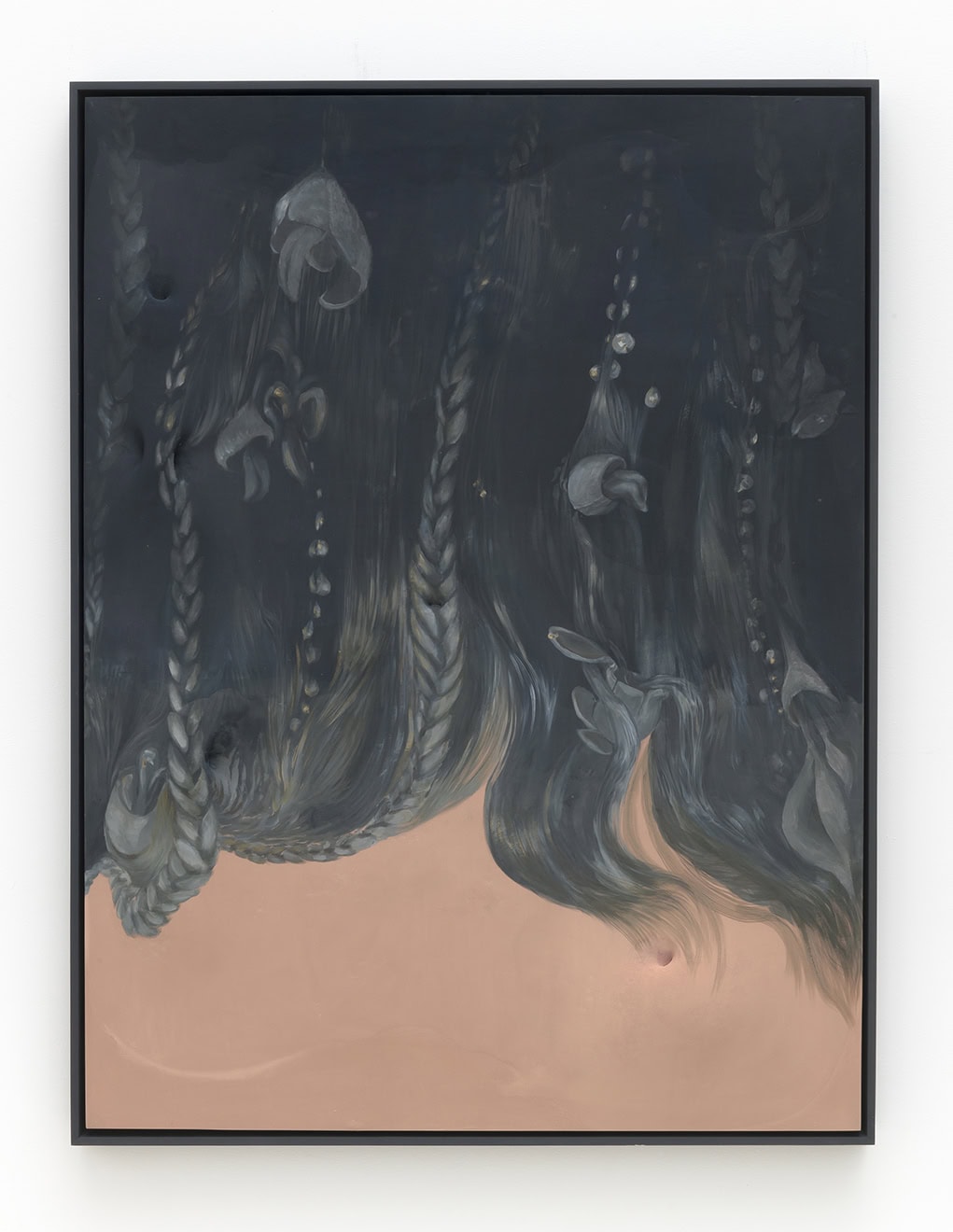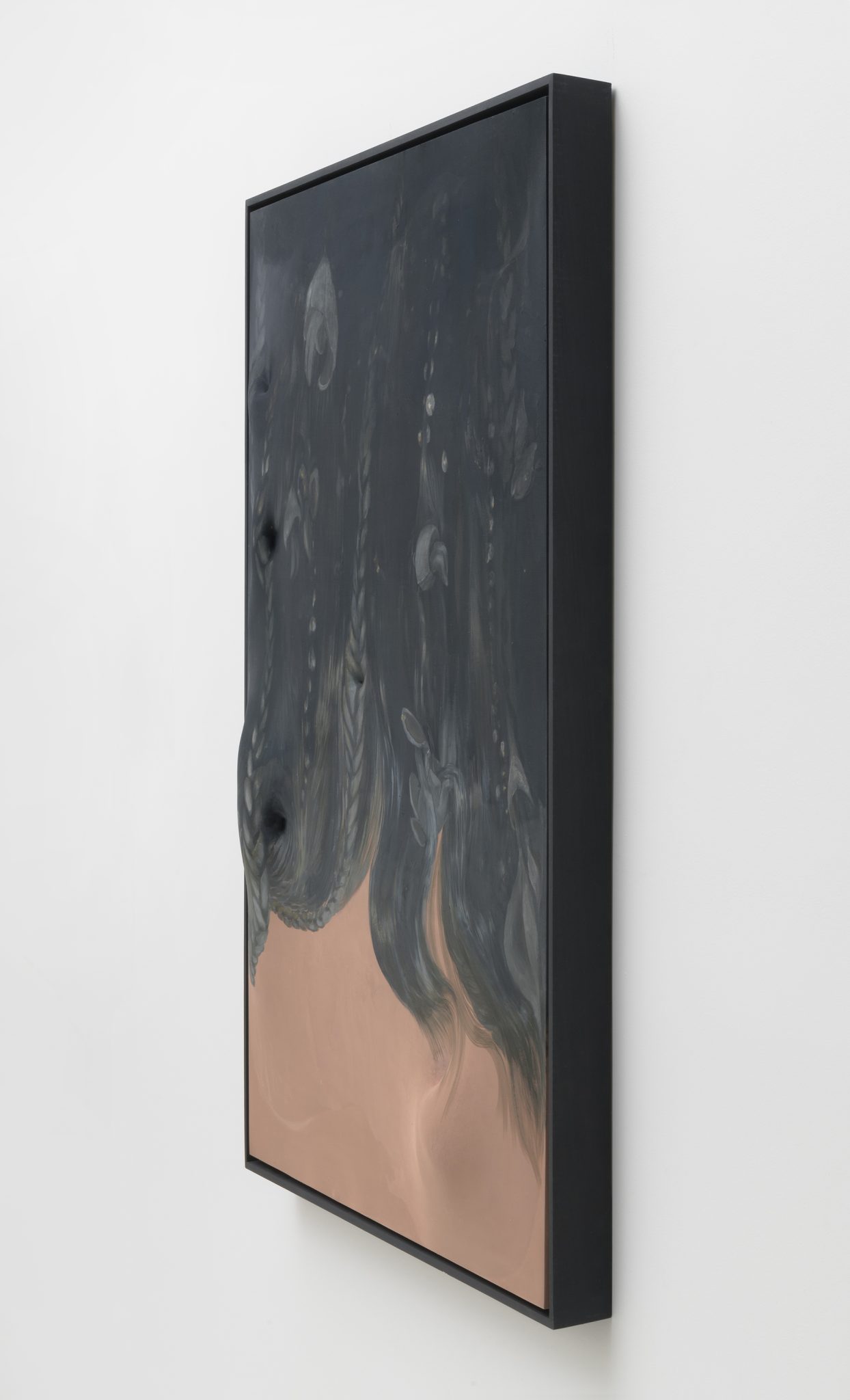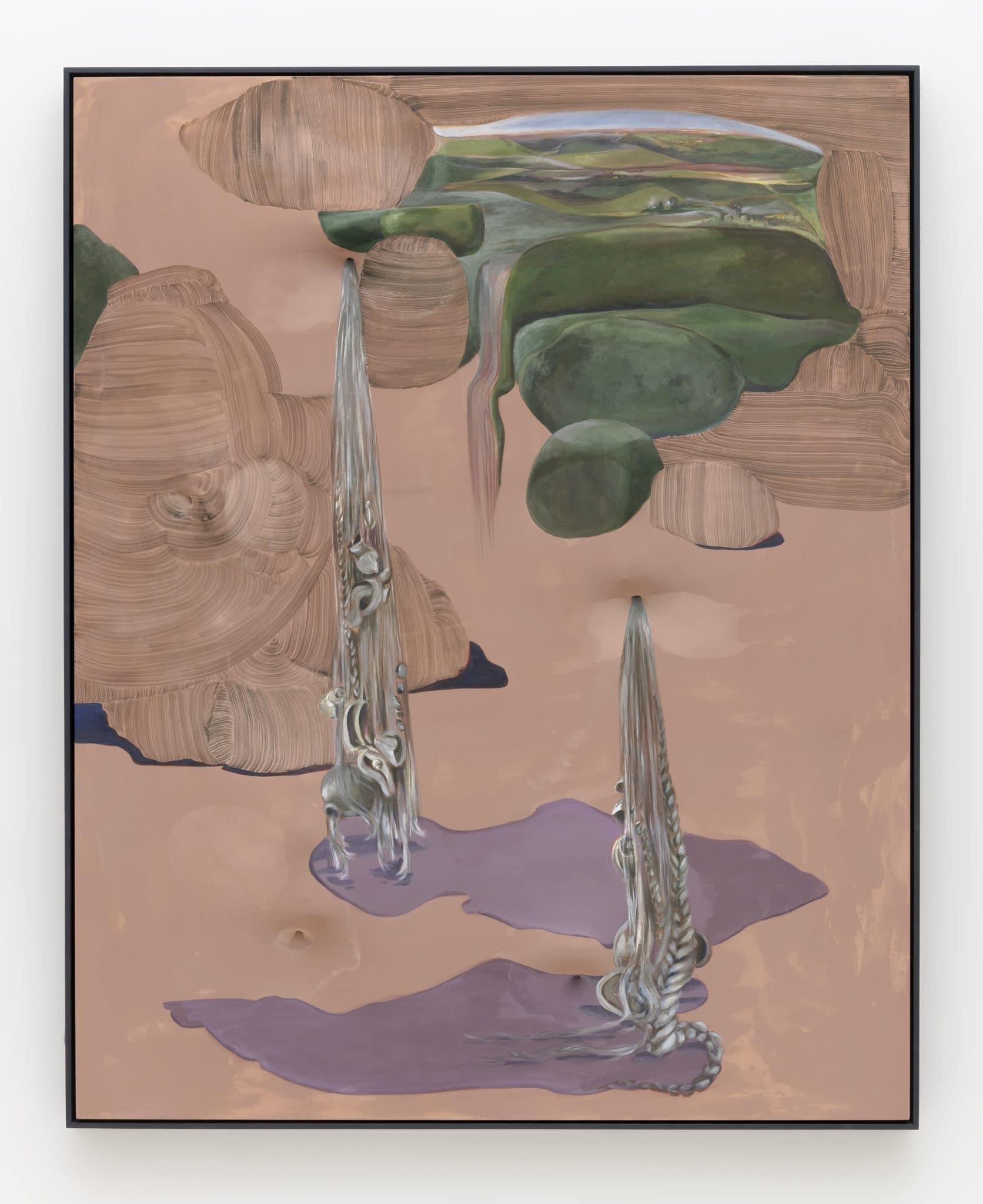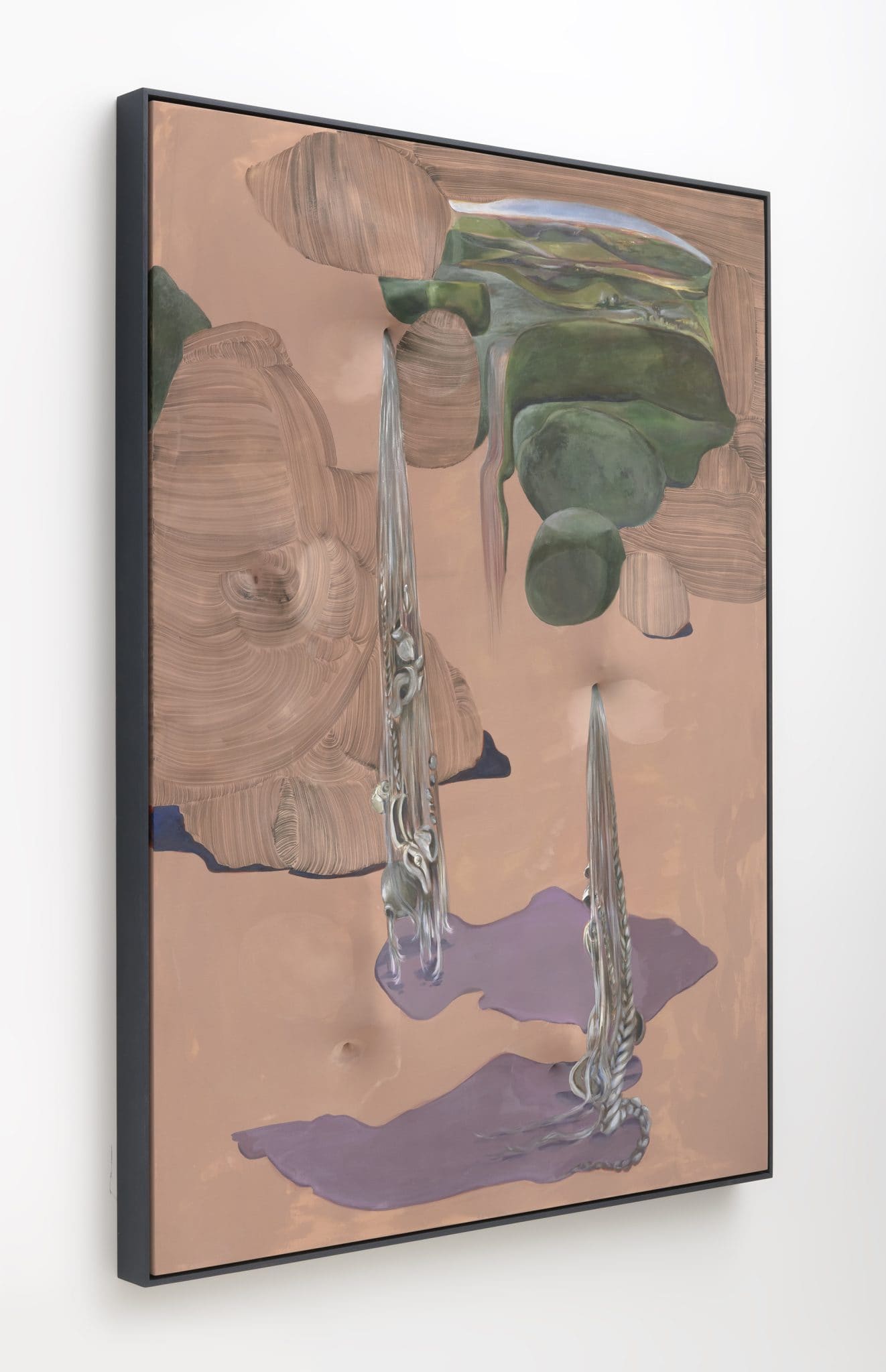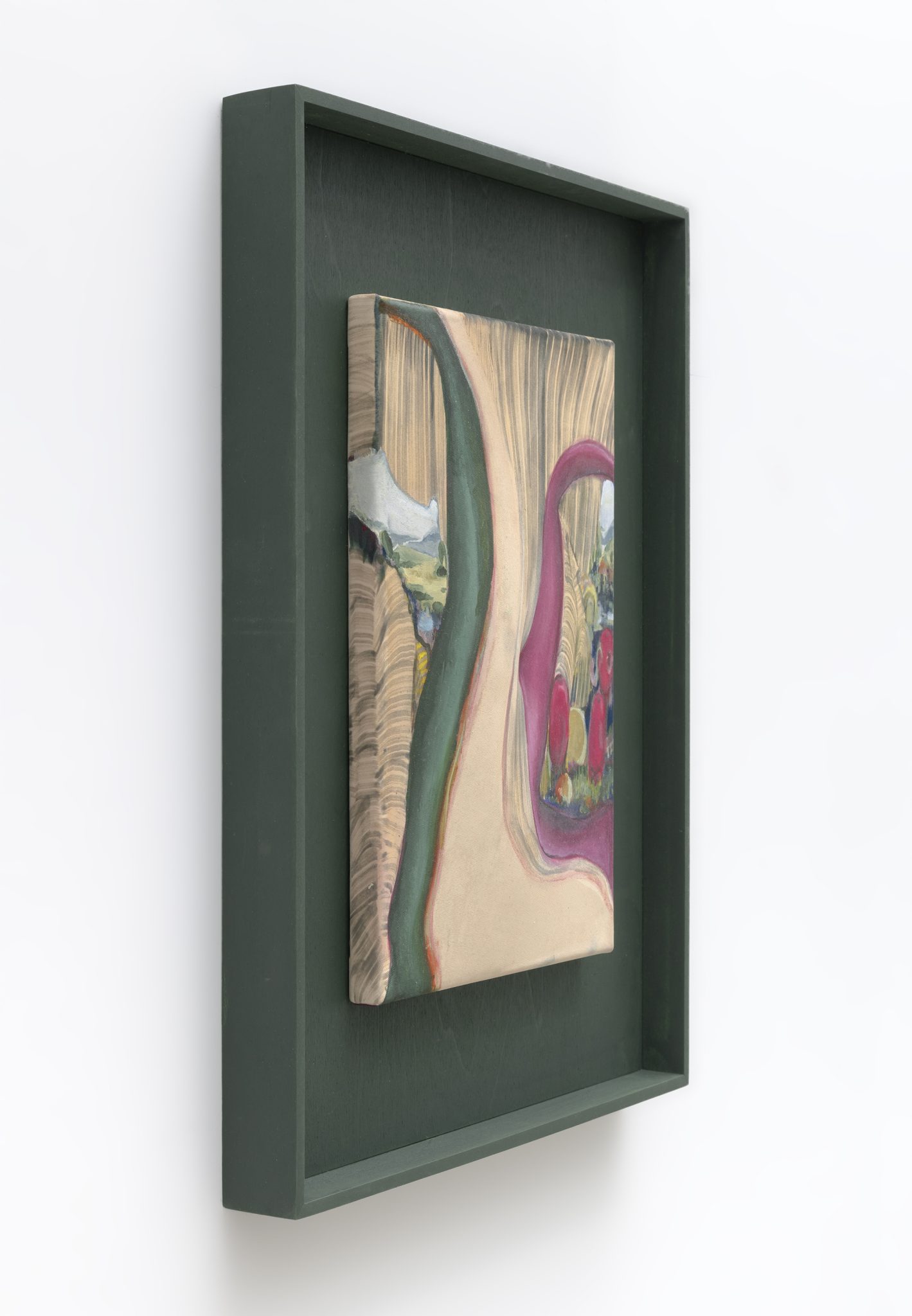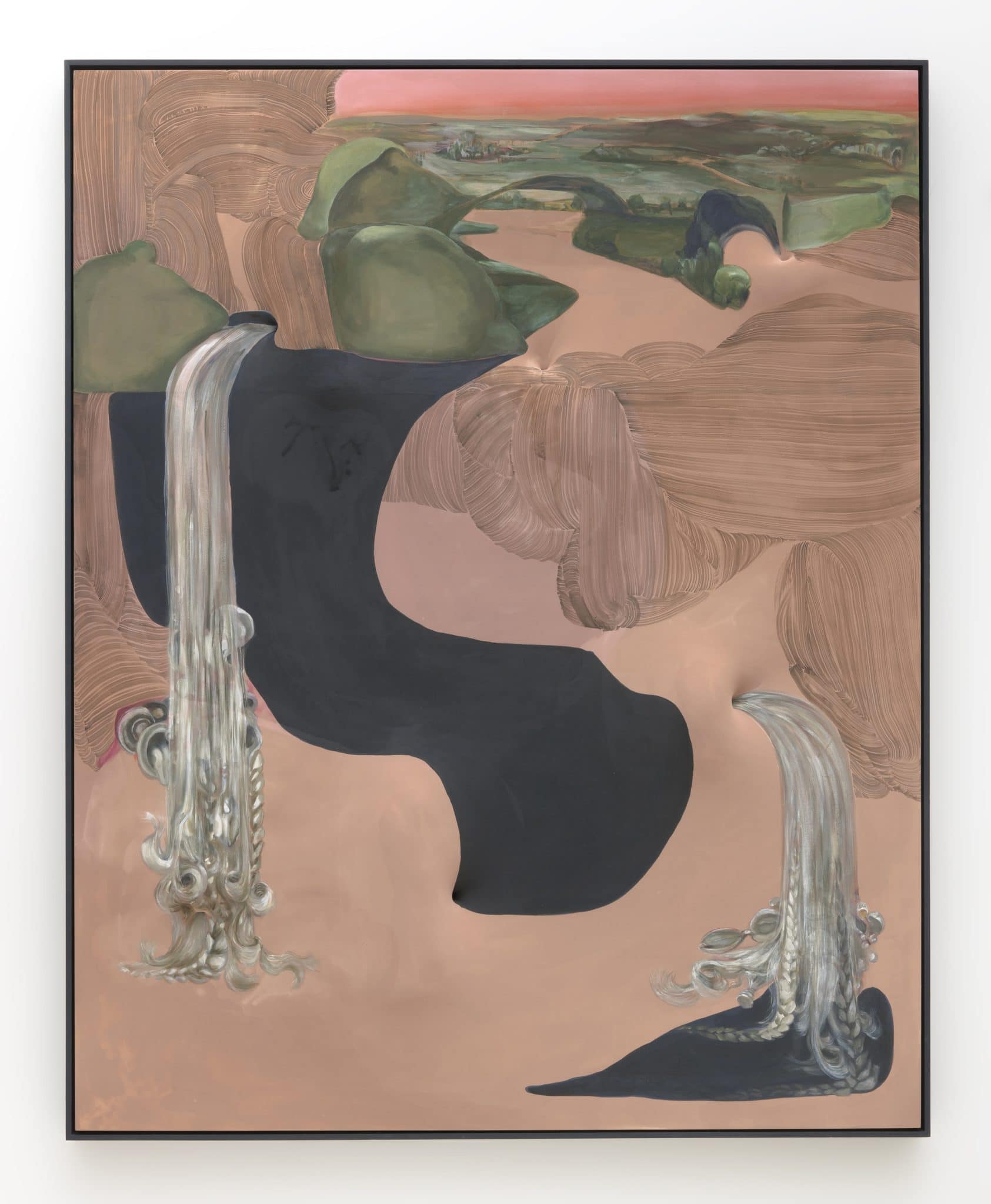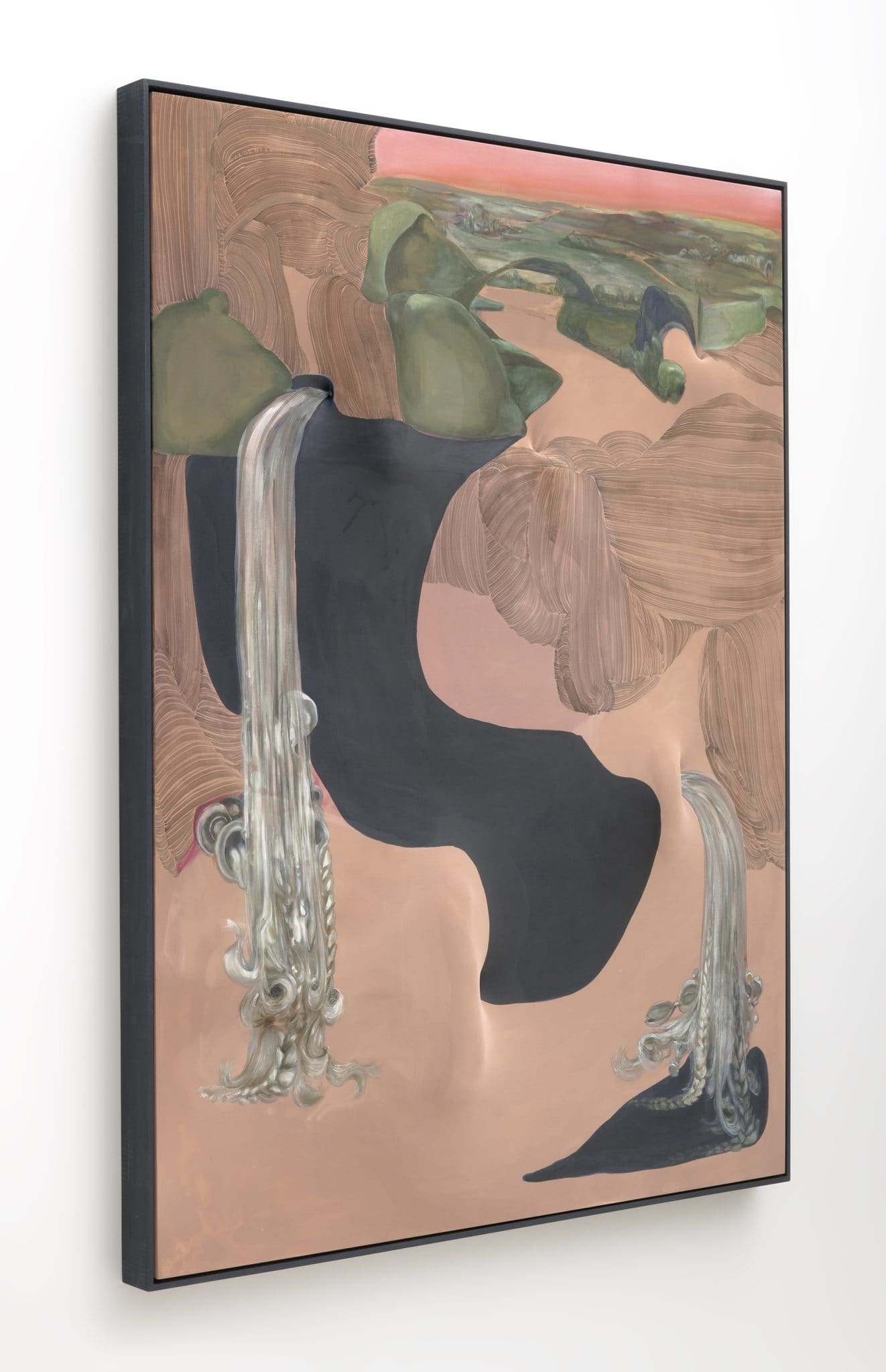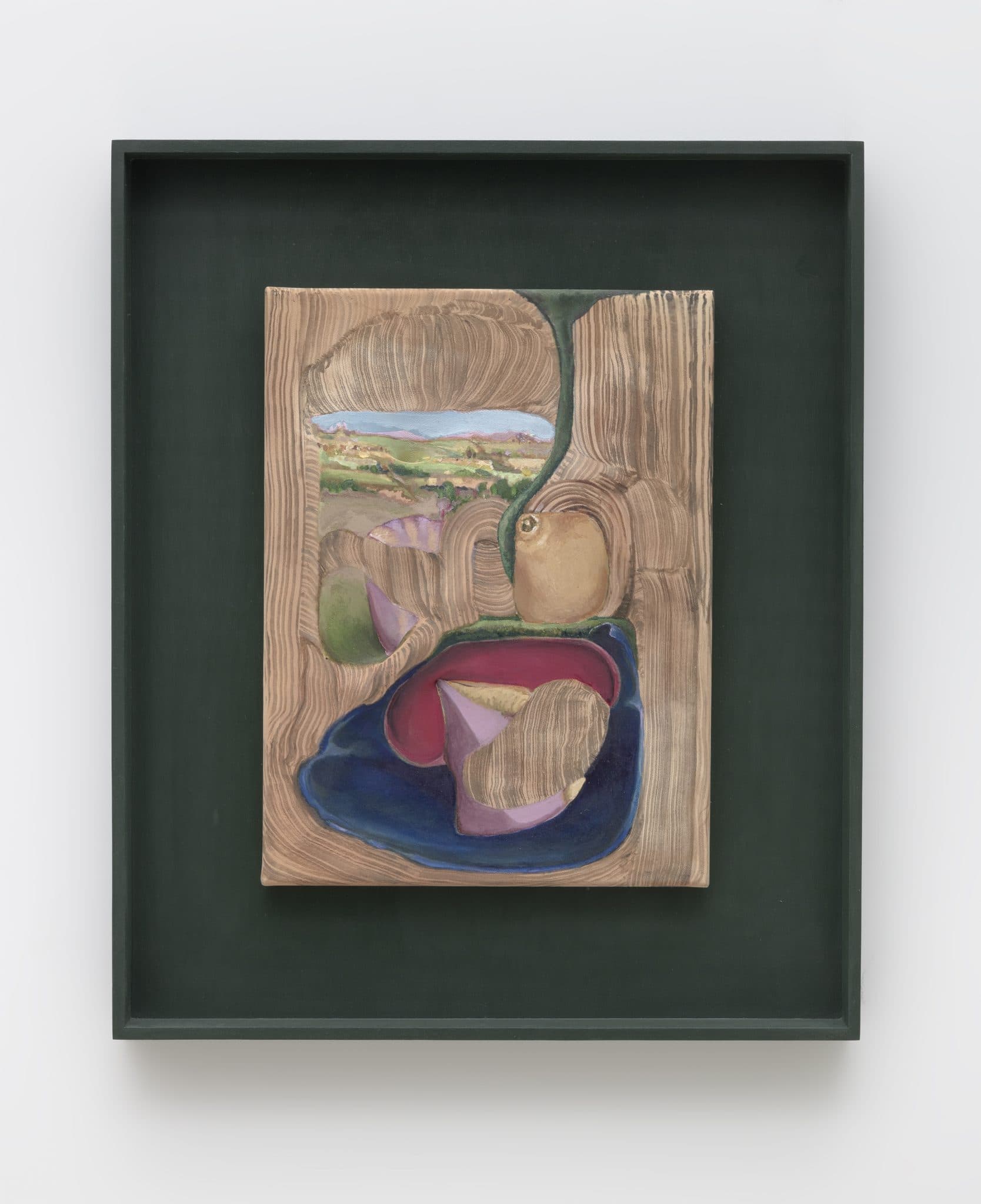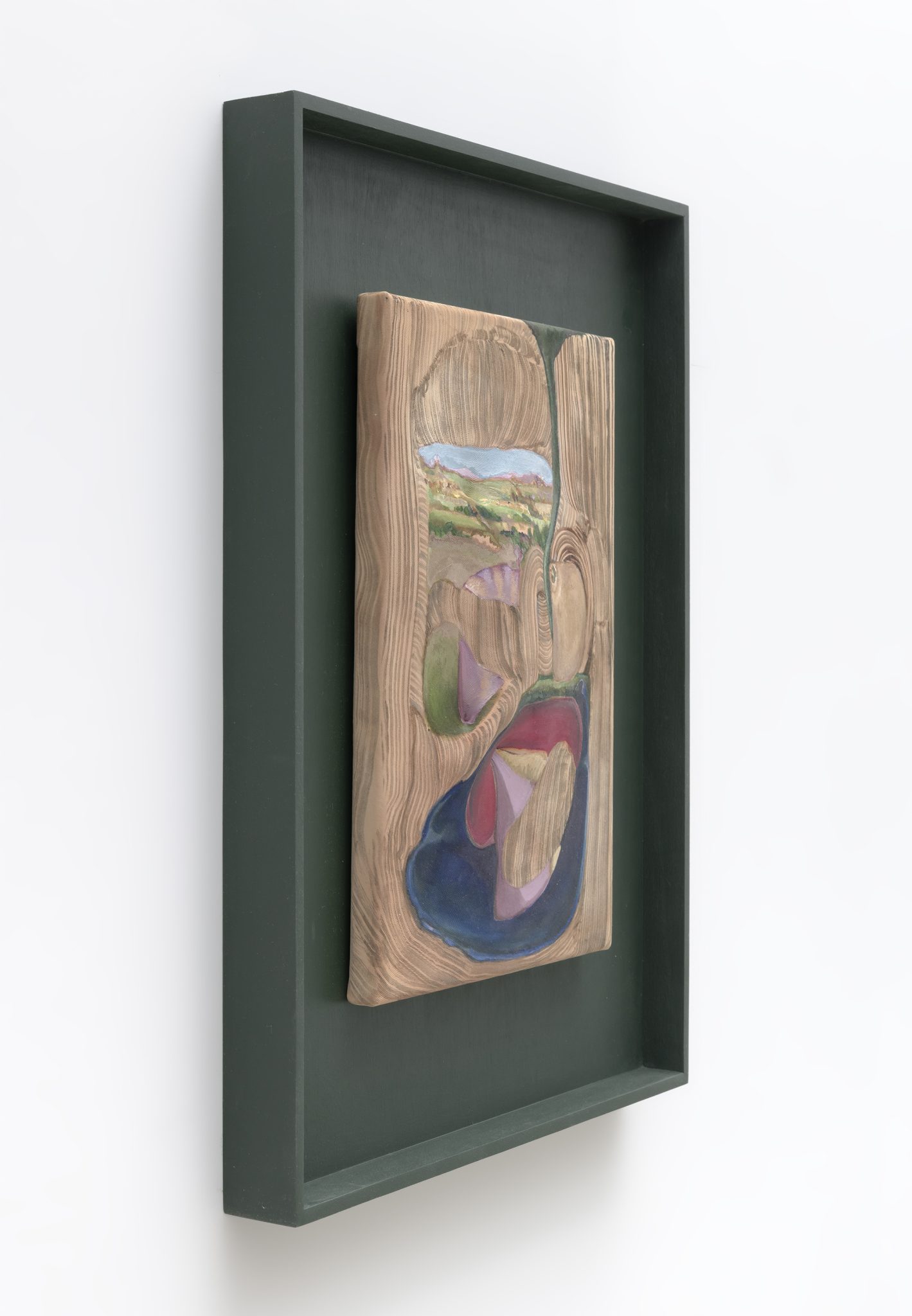 Press Release
Vielmetter Los Angeles is pleased to present The Lady of Shalott, April Street's second solo exhibition at the gallery. Comprised of 16 fabric-relief paintings, the works in the exhibition meld landscapes with corporeal elements to create portrait-like vignettes where waterfalls cascade into braids and hair extensions, surreal forms and voluminous lines define space and hyper-sexualized otherworldly elements rise inside and throughout her multi-dimensional surfaces.
Street's paintings are physically topographical, stuffed with fabric, morphing figuration and abstraction into hybrids of body and land. Embracing the material experimentation found in the feminist art practices of the 60s and 70s, Street uses nylon hosiery to push the physical bounds of painting while simultaneously intertwining historical and literary narratives. Street's Lady of Shalott recalls and conflates in imaginative ways the idealized "World Landscapes" of the Flemish Renaissance with the rewrite of Alfred Lord Tennyson's poem "Lady of Shalott," which inspired Pre-Raphaelite painters.
In the poem, Tennyson's Lady is imprisoned on the island of Shalott. Cursed to view the world through a mirror, weaving only what she sees reflected – Lady of Shalott chooses to look out the window at reality, provoked by the beauty of Sir Lancelot in her mirror – which she knows will cause her own death. Street takes the rewrite of the poem as a metaphor to reflect on relationships between nature, feminism, and painting. Ultimately these works are a place for Street to ruminate upon and expose culturally imposed distinctions between the monumental and the intimate, masculine and feminine, convention and inspiration.
April Street lives and works in Los Angeles. She studied bronze casting in central Italy and painting at The School of the Art Institute of Chicago. Recent exhibitions include Santa Barbara Museum of Art; Maccarone, LA; Kinman Gallery, London, UK; Various Small Fires, LA; Carter & Citizen, LA; and The Underground Museum, Los Angeles. She is a grant recipient of the National Endowment for the Arts. Her solo shows have been reviewed by Artforum, Art in America, San Francisco Arts Quarterly, LA Weekly, Hyperallergic, ArtReview and The Los Angeles Times.
The gallery is located at 1700 S Santa Fe Avenue, south of the 10 freeway. Parking is available on the south parking lot adjacent to the building. Ridesharing is encouraged. Gallery hours are Tuesday through Saturday from 10 am to 6 pm and by appointment.