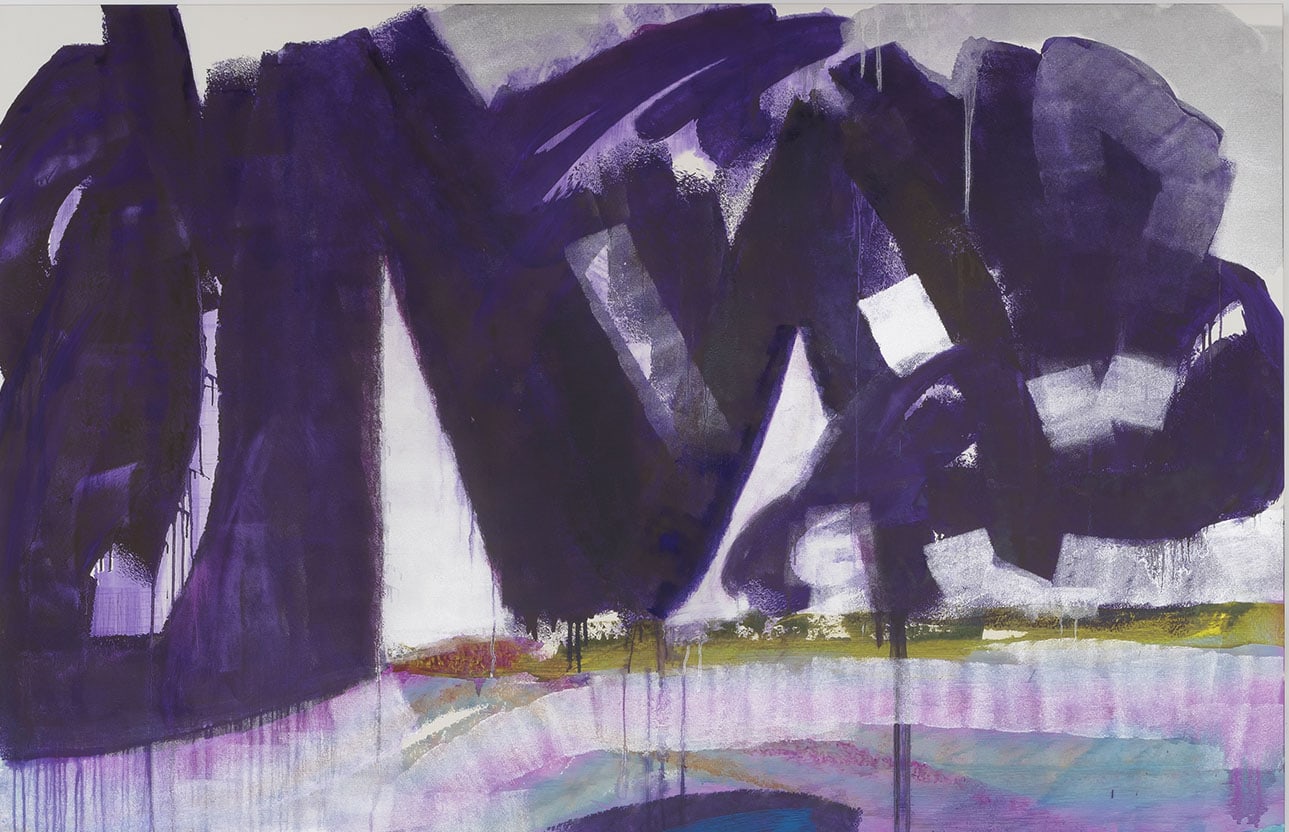 September 2 — October 7, 2017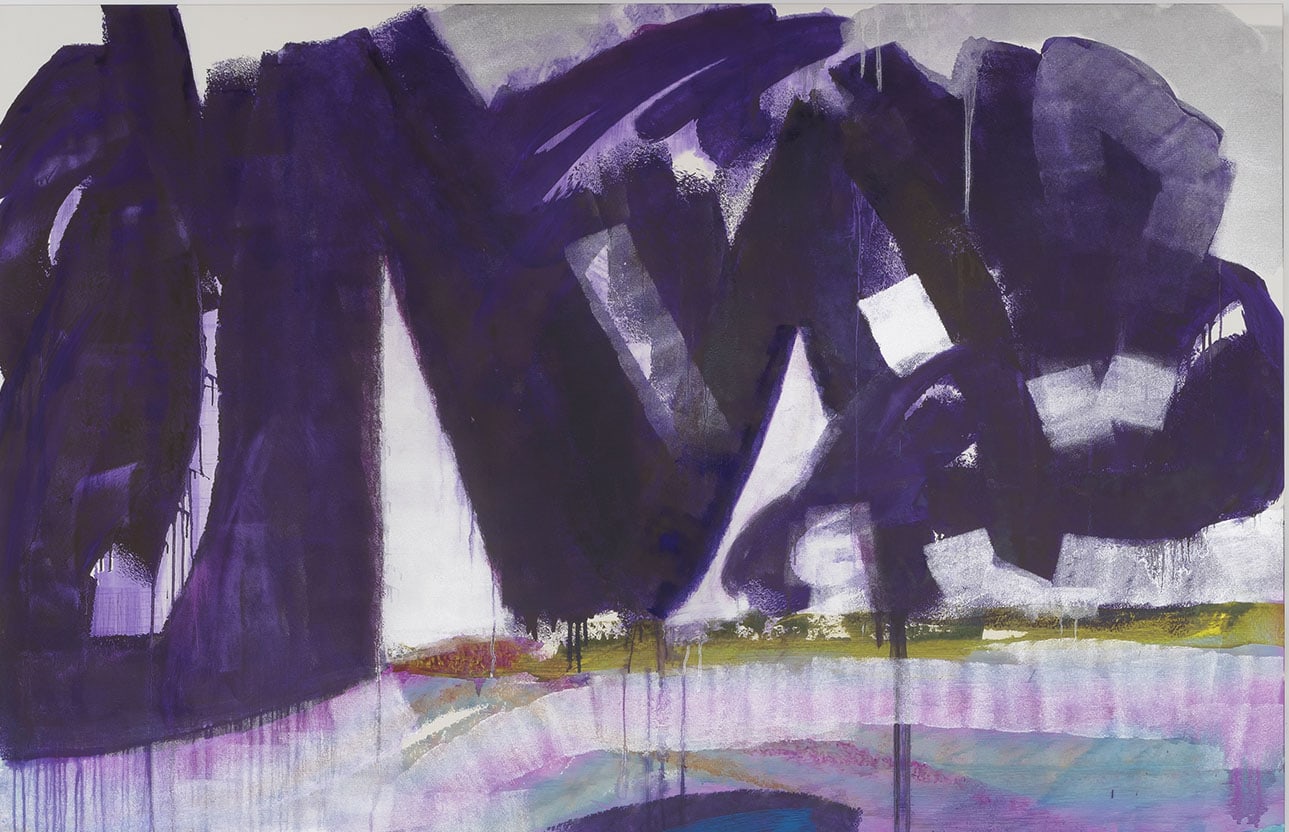 ---
Monique Van Genderen
"Untitled," 2017
Oil and pigment on paper on aluminum panel
96" x 50" x 1 ¹⁄₂" [HxWxD] (243.84 x 127 x 3.81 cm)
Inventory #VGE321
Courtesy of the artist and Vielmetter Los Angeles
Photo credit: Robert Wedemeyer
Monique Van Genderen
"Untiled," 2017
Oil and pigment on paper on aluminum panel
96" x 50" x 1 ¹⁄₂" [HxWxD] (243.84 x 127 x 3.81 cm)
Inventory #VGE324
Courtesy of the artist and Vielmetter Los Angeles
Photo credit: Robert Wedemeyer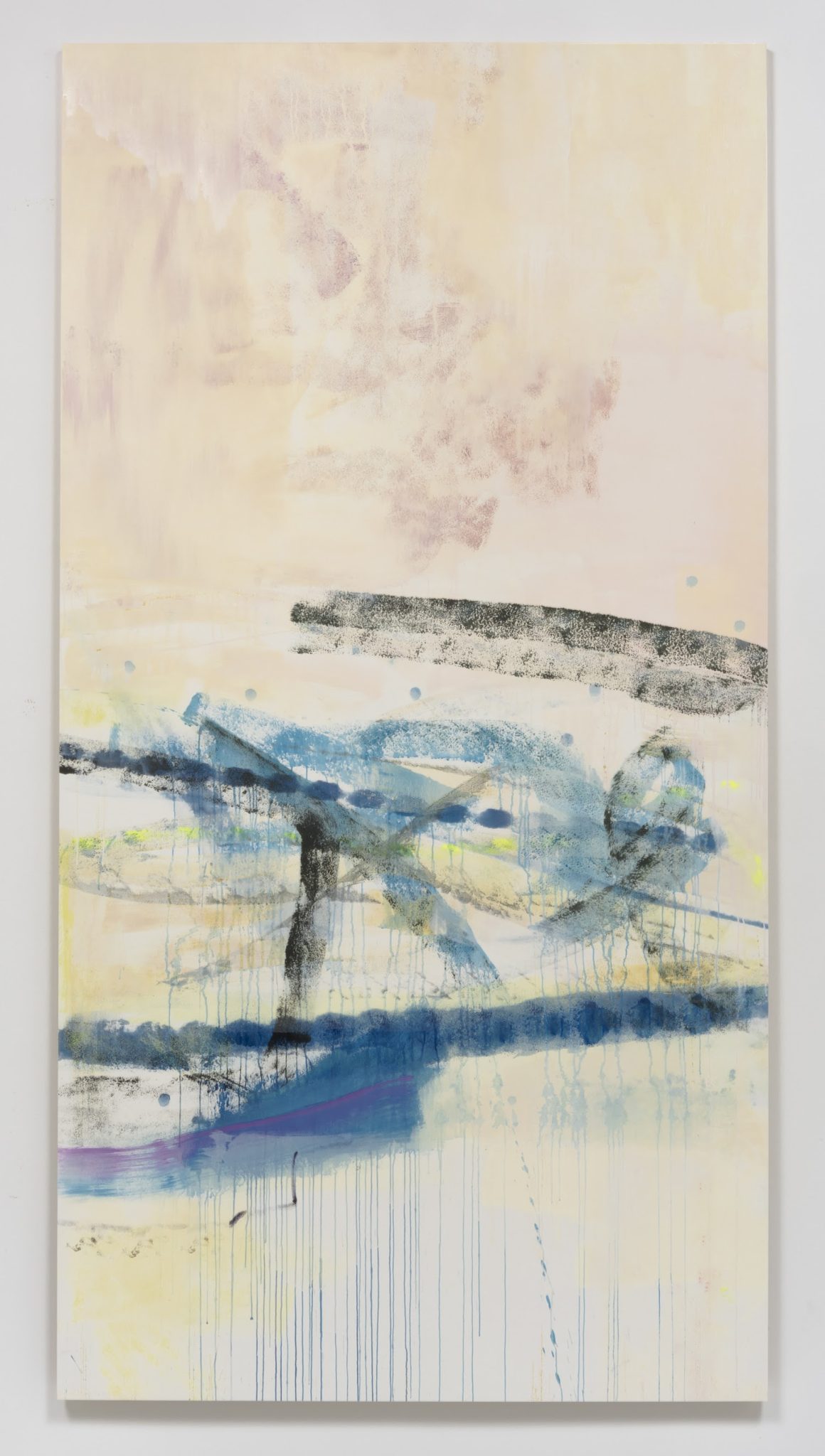 Monique Van Genderen
"Untitled," 2017
Oil and pigment on linen
78" x 58" [HxW] (198.12 x 147.32 cm)
Inventory #VGE330
Courtesy of the artist and Vielmetter Los Angeles
Photo credit: Jeff McLane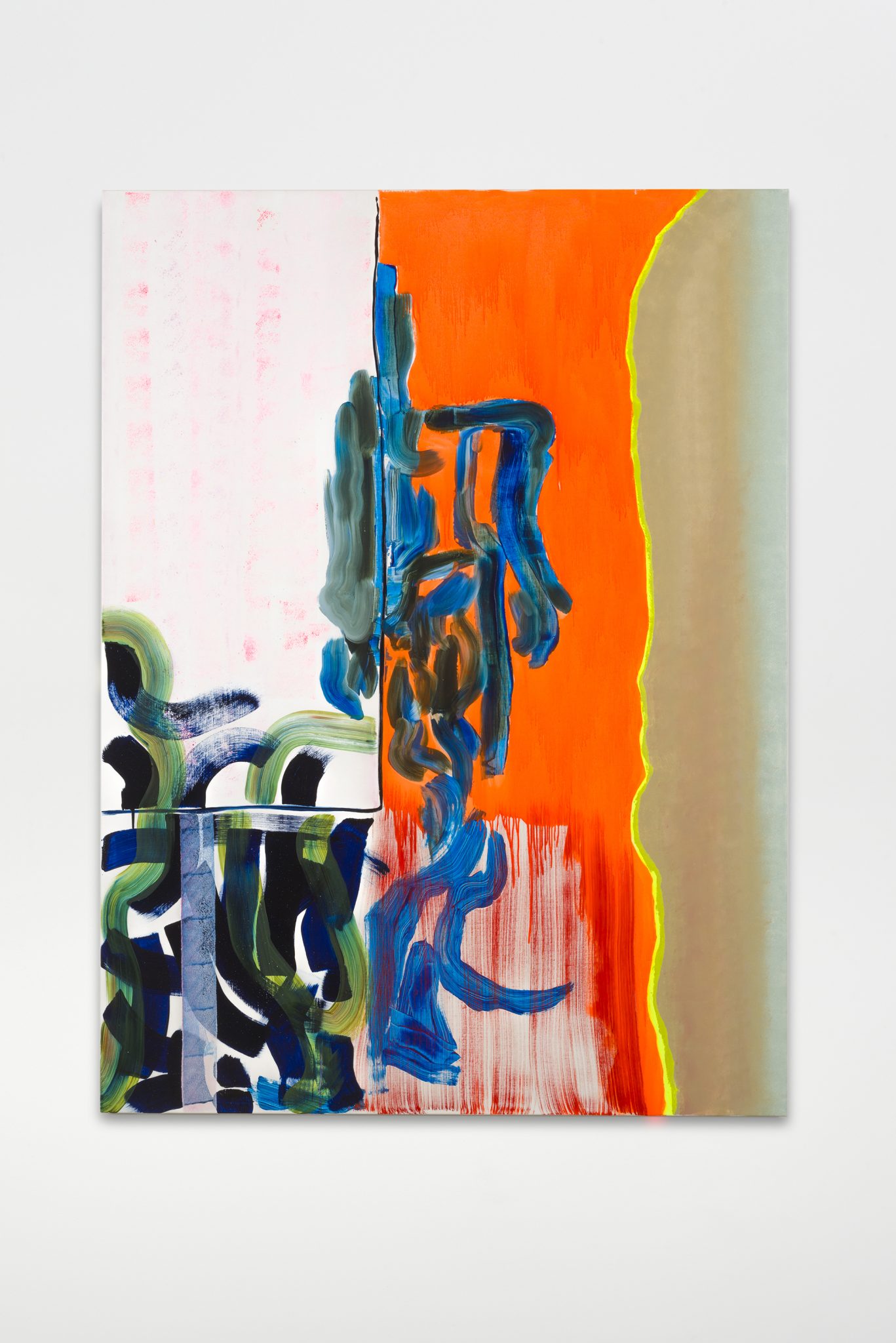 Monique Van Genderen
"Untitled," 2017
Oil and pigment on linen
13' 9" x 78" x 1 ¹⁄₄" [HxWxD] (419.1 x 198.12 x 3.18 cm)
Inventory #VGE333
Courtesy of the artist and Vielmetter Los Angeles
Photo credit: Robert Wedemeyer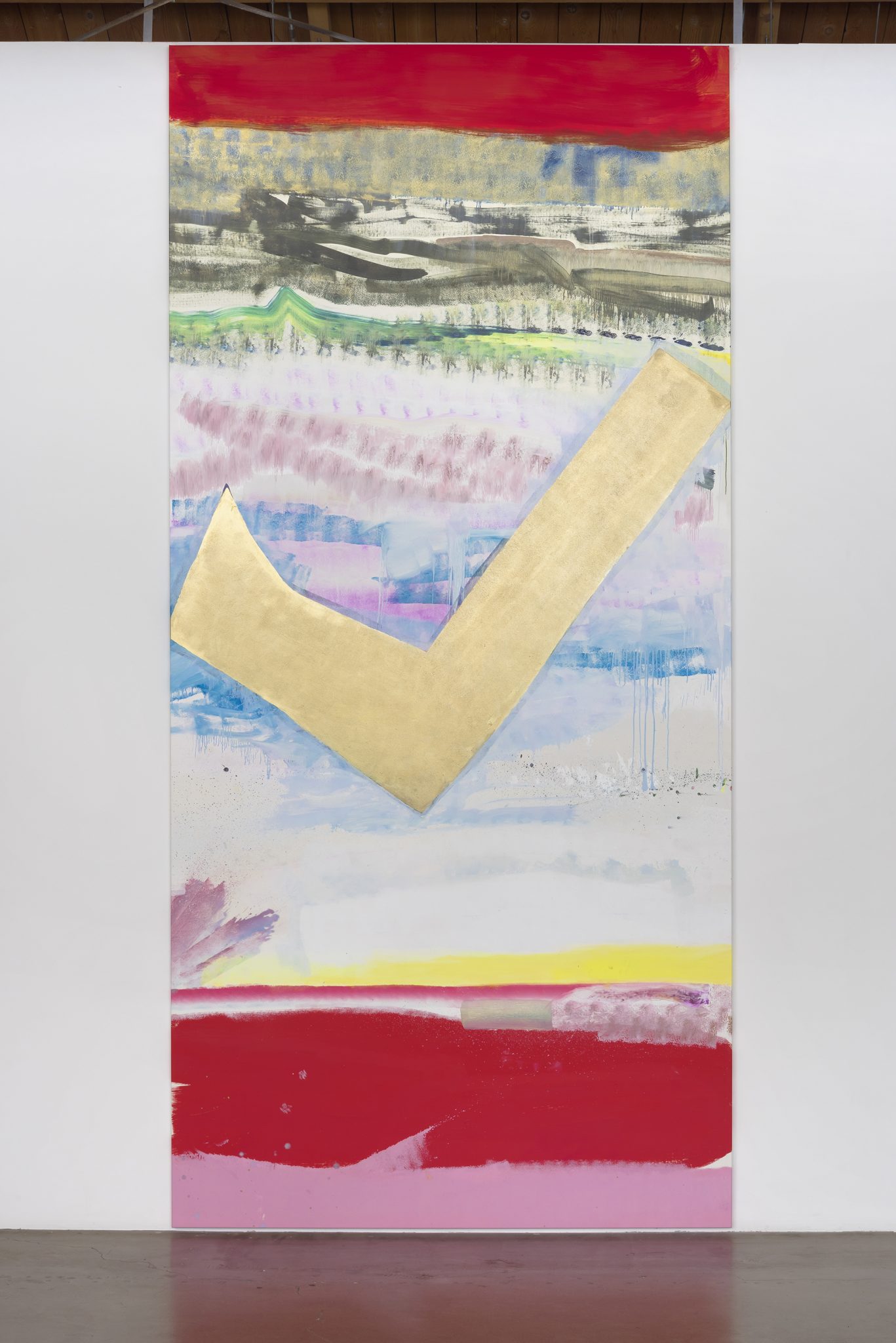 Monique Van Genderen
"Untitled," 2017
Oil and pigment on linen
13' 9" x 78" x 1 ¹⁄₄" [HxWxD] (419.1 x 198.12 x 3.18 cm)
Inventory #VGE334
Courtesy of the artist and Vielmetter Los Angeles
Photo credit: Robert Wedemeyer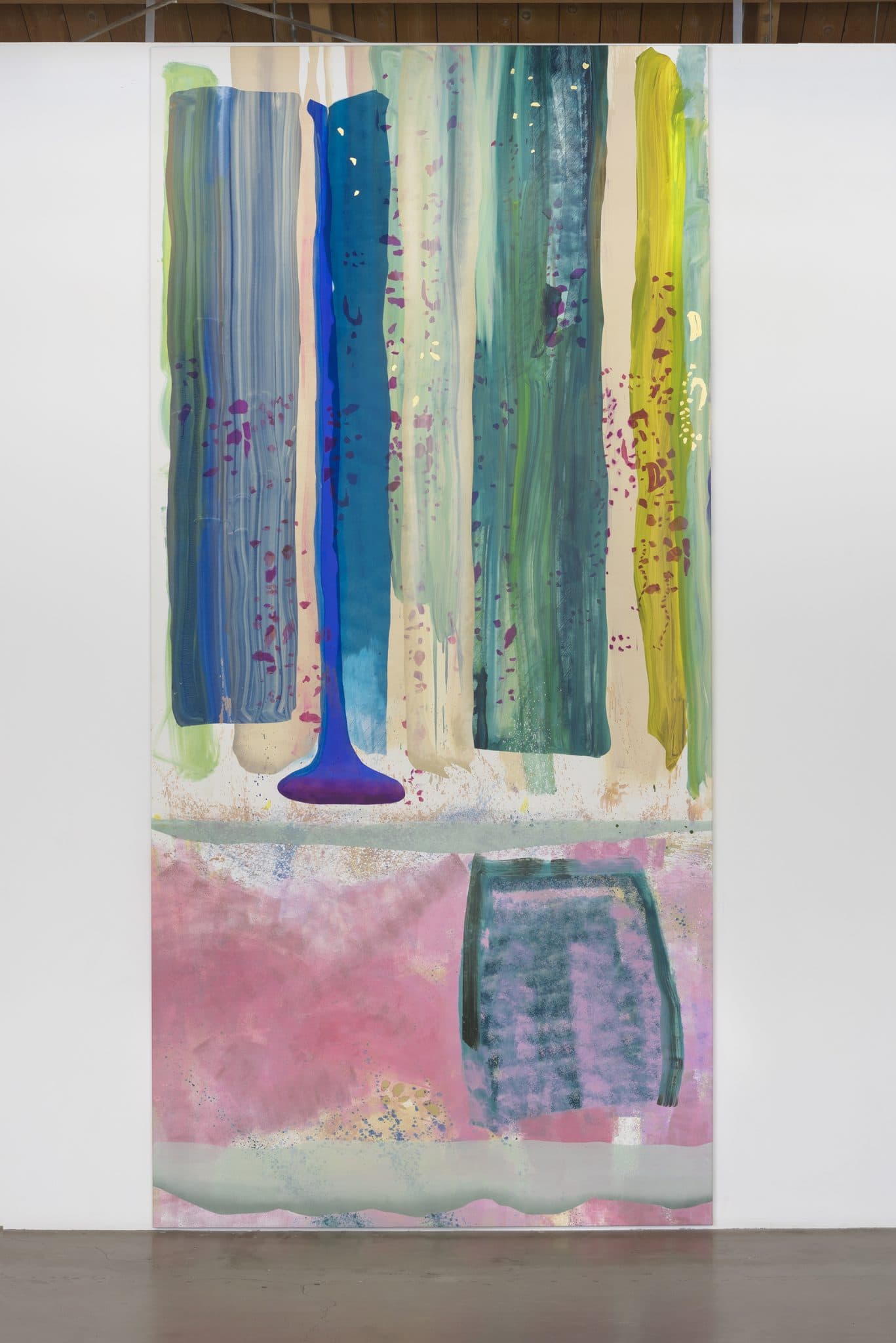 Monique Van Genderen
"Untitled," 2017
Oil and pigment on linen
13' 9" x 78" x 1 ¹⁄₄" [HxWxD] (419.1 x 198.12 x 3.18 cm)
Inventory #VGE335
Courtesy of the artist and Vielmetter Los Angeles
Photo credit: Robert Wedemeyer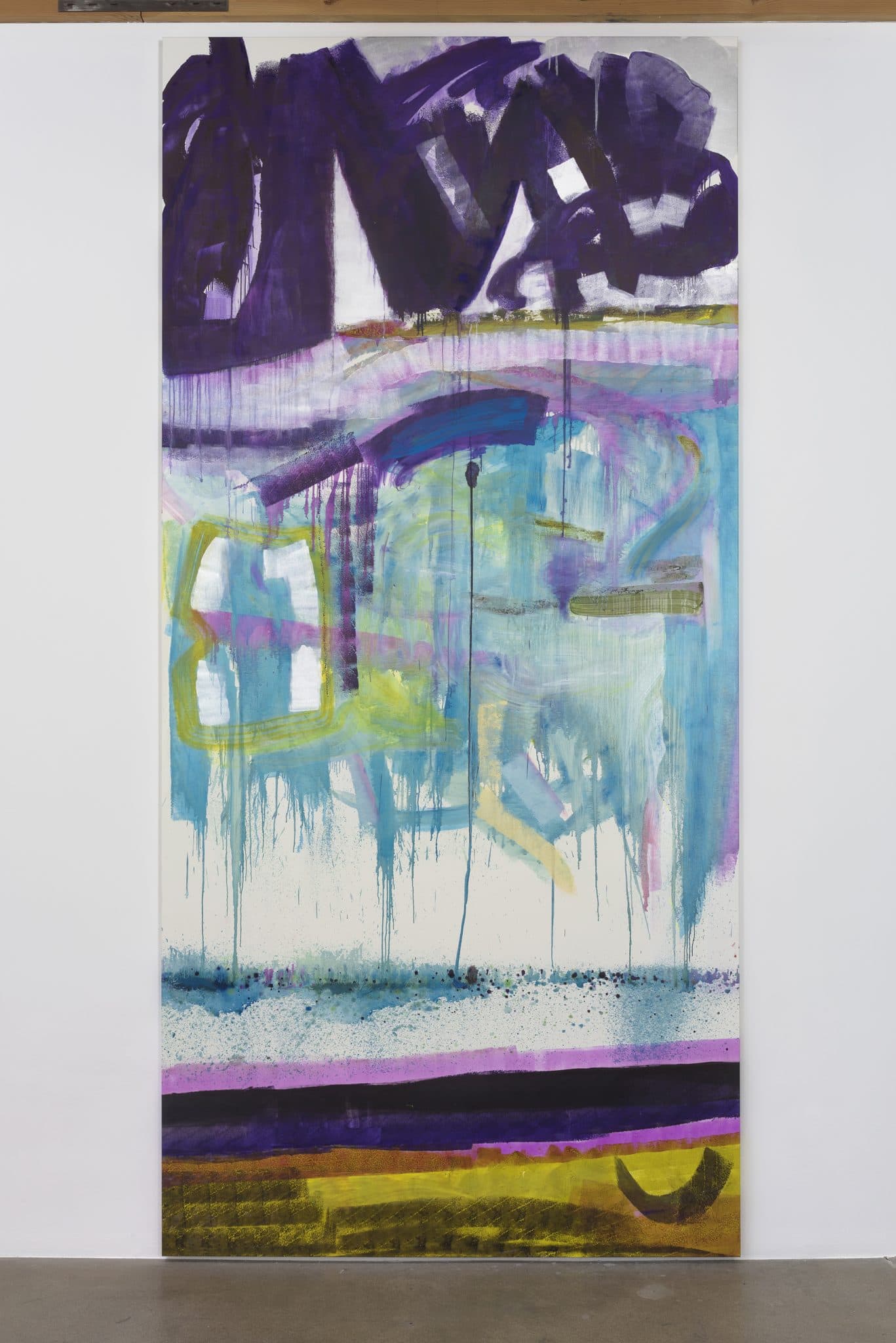 Monique Van Genderen
"Untitled," 2017
Oil and pigment on linen
13' 9" x 78" x 1 ¹⁄₄" [HxWxD] (419.1 x 198.12 x 3.18 cm)
Inventory #VGE336
Courtesy of the artist and Vielmetter Los Angeles
Photo credit: Robert Wedemeyer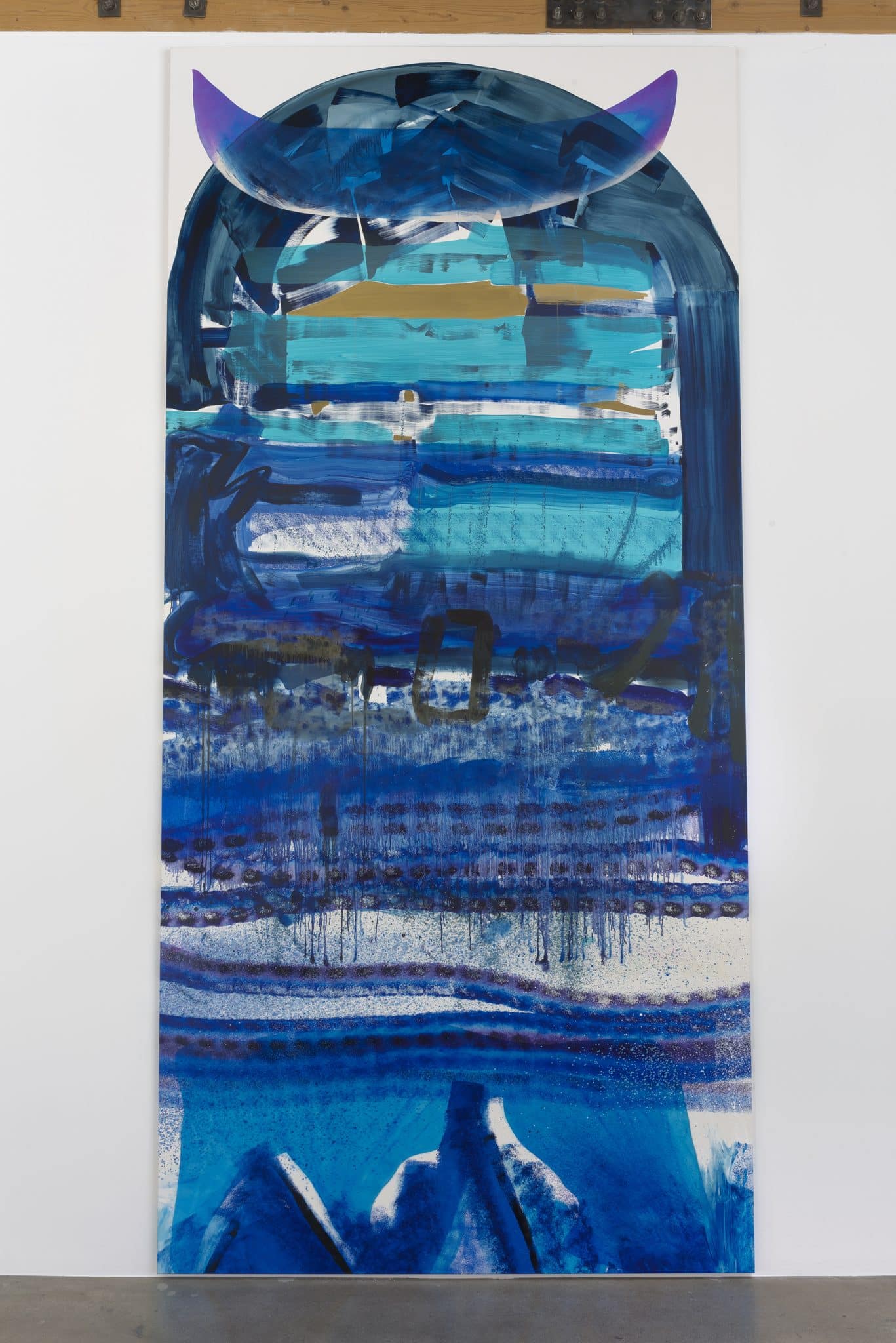 Monique Van Genderen
"Untitled," 2016
Oil and pigment on linen
13' 9" x 78" x 1 ¹⁄₄" [HxWxD] (419.1 x 198.12 x 3.18 cm)
Inventory #VGE337
Courtesy of the artist and Vielmetter Los Angeles
Photo credit: Robert Wedemeyer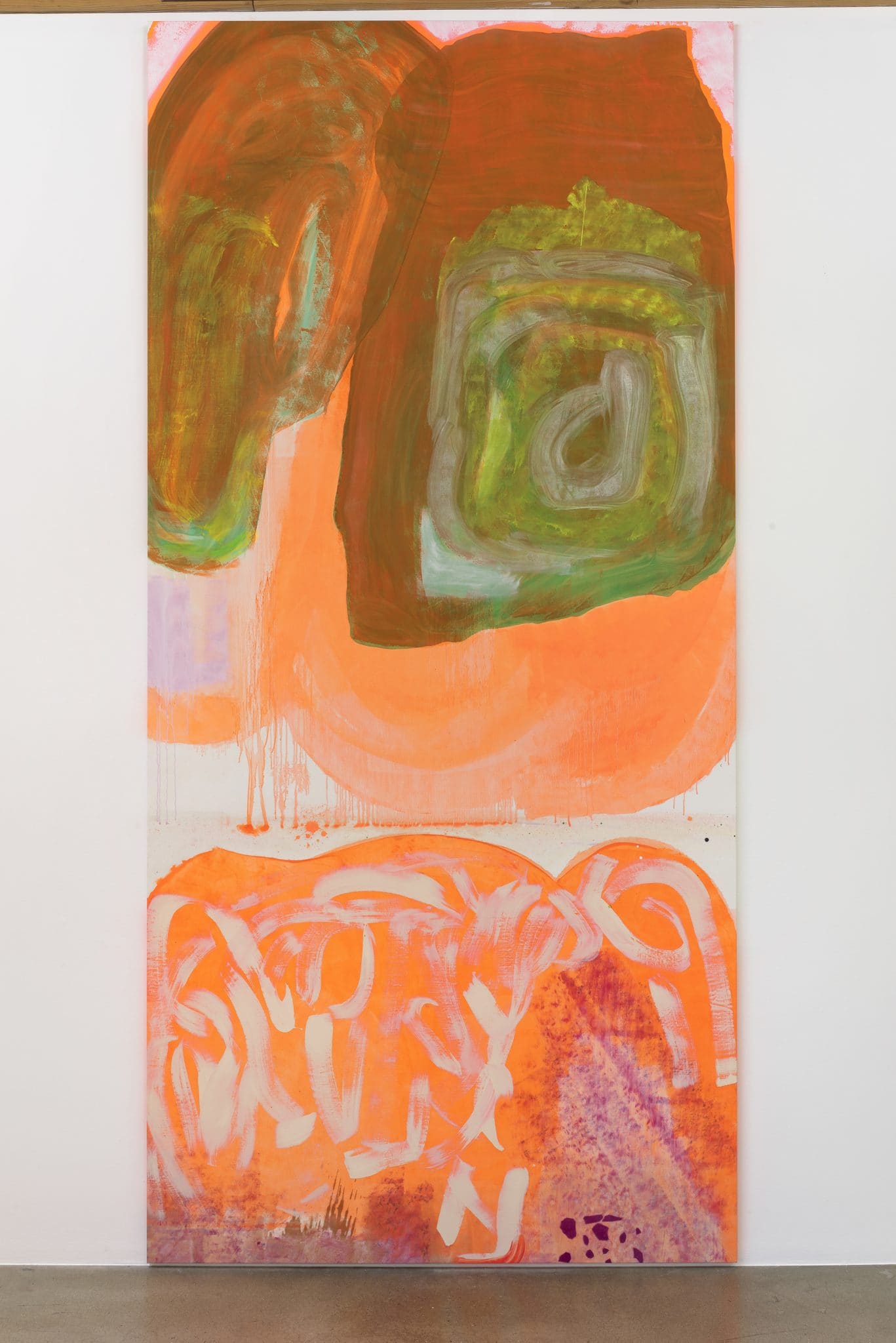 For her fourth exhibition at Susanne Vielmetter Los Angeles Projects, Monique Van Genderen continues to build paintings that collaborate with the architecture, this time physically restructuring the site-lines and through-ways of the gallery. The interior of the building becomes, at certain moments, a part of the paintings rather than just a series of surfaces on which they hang.
Van Genderen's new paintings expose the transition from vertical to horizontal, unfolding the relationship between the wall and the floor. The eastern wall of the first two galleries will hold a 40' long work composed of ten vertically oriented paintings on paper. It creates a landscape of open brushwork that crosses the border between the galleries through a newly ripped-open passageway between intersecting walls. Moving through this space, the viewer experiences oscillating perspectives: from big to small to big again. By opening the wall between galleries one and two, Van Genderen extends an invitation for the viewer to push up close to this long painting, which she has also described as a "tear in the wall," hinting at an interest in illusion despite her obvious commitment to abstraction.
Other paintings on view stretch 14' high, from the floor to the beams, literally merging the experience of working vertically (on canvas pinned to the wall) and horizontally (on canvas so long it expands over the floor). Continuing her production of the format developed for her last show at the gallery, the compositions of these very tall works suggest a horizon or "gutter" somewhere around the boundary of their lower third. The gutter, in this case, is an architectural component of compositional interest – the place that catches the paint. (In the case of Richard Serra, it was the place that caught the molten lead.) Paintings of this scale are inherently spectacular. Their scale can dazzle. But they also require a certain resistance to spectacle; a willingness to slow down, get close, see a detail.
Monique Van Genderen is based in Los Angeles and San Diego. She received an MFA from the California Institute of the Arts in 1991. Van Genderen has had solo exhibitions at the UCLA Hammer Museum, Los Angeles, CA; Kunstverein Heilbronn, Heilbronn, Germany; Wexner Center for the Arts, Columbus, OH; Pennsylvania Academy of the Fine Arts, Philadelphia, PA; Chinati Foundation, Marfa, TX; Ameringer | McEnery | Yohe, New York, NY; D'Amelio Gallery, New York, NY; and Michael Janssen Gallery, Berlin. Her work has also been included in group exhibitions with the Los Angeles Nomadic Division (LAND), Los Angeles, CA; Kunstmuseum St. Gallen, Switzerland; Japanese American National Museum, Los Angeles, CA; New Museum, New York, NY; and in the 48th Corcoran Biennial in Washington, D.C.