Images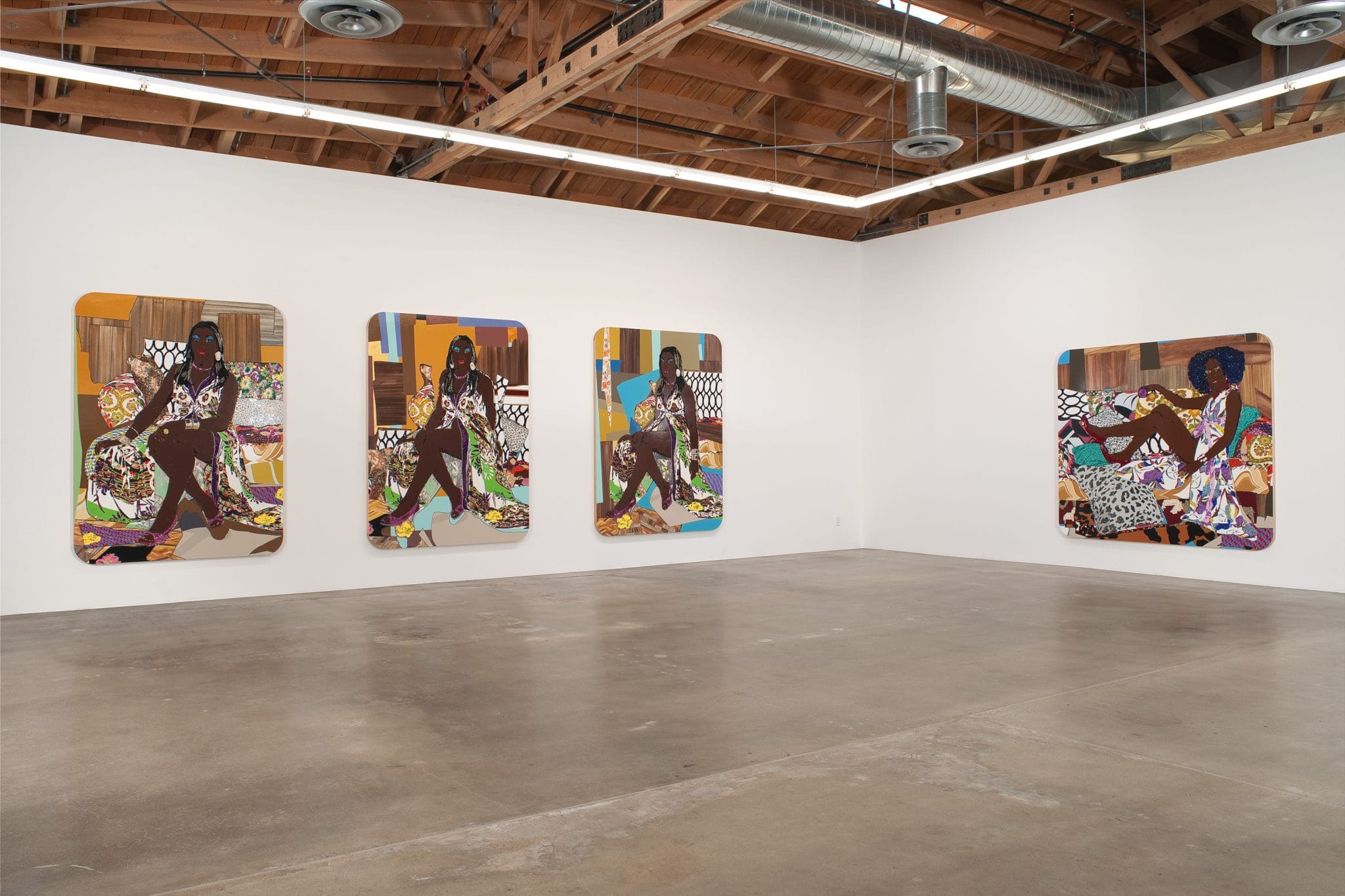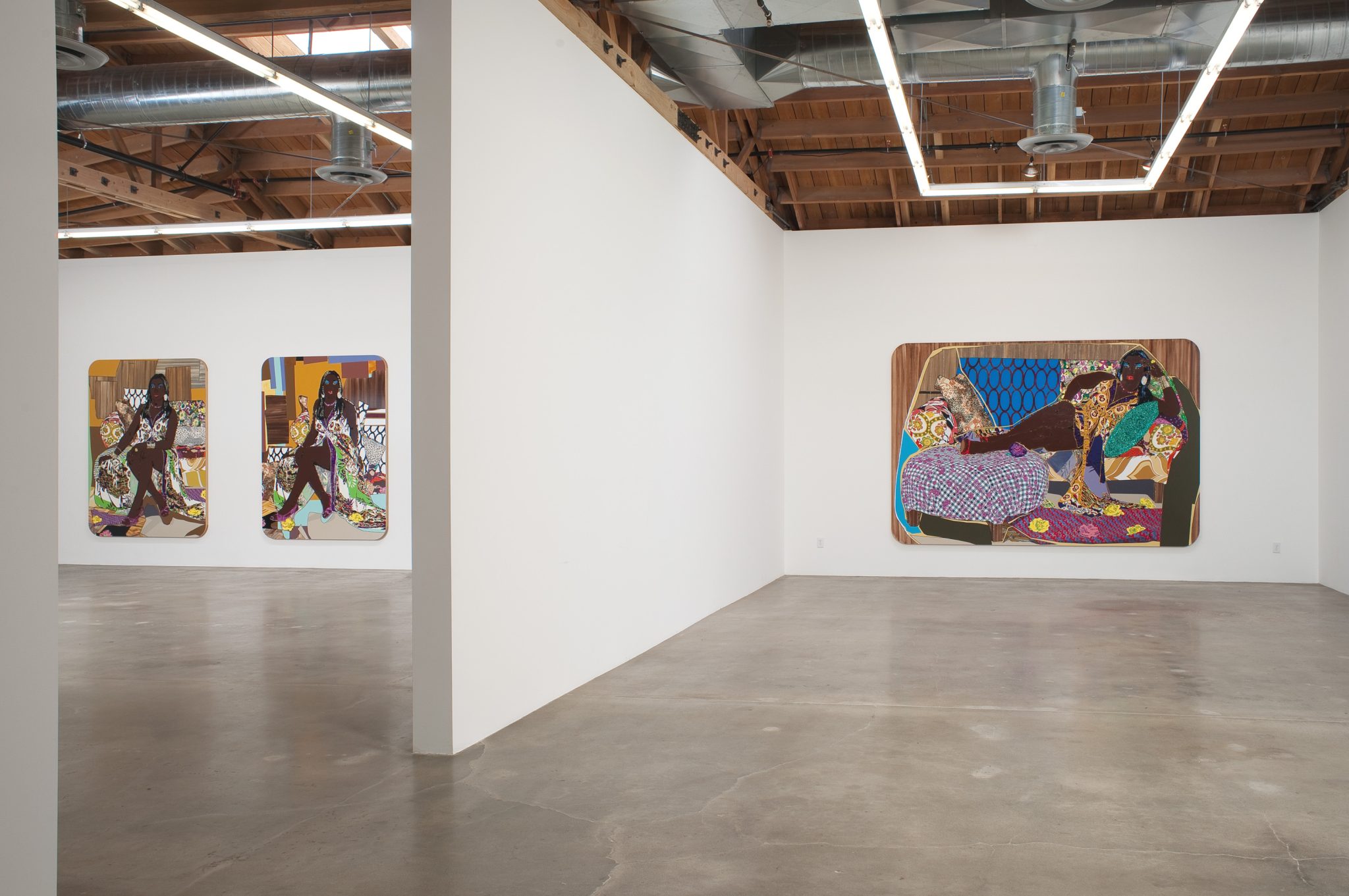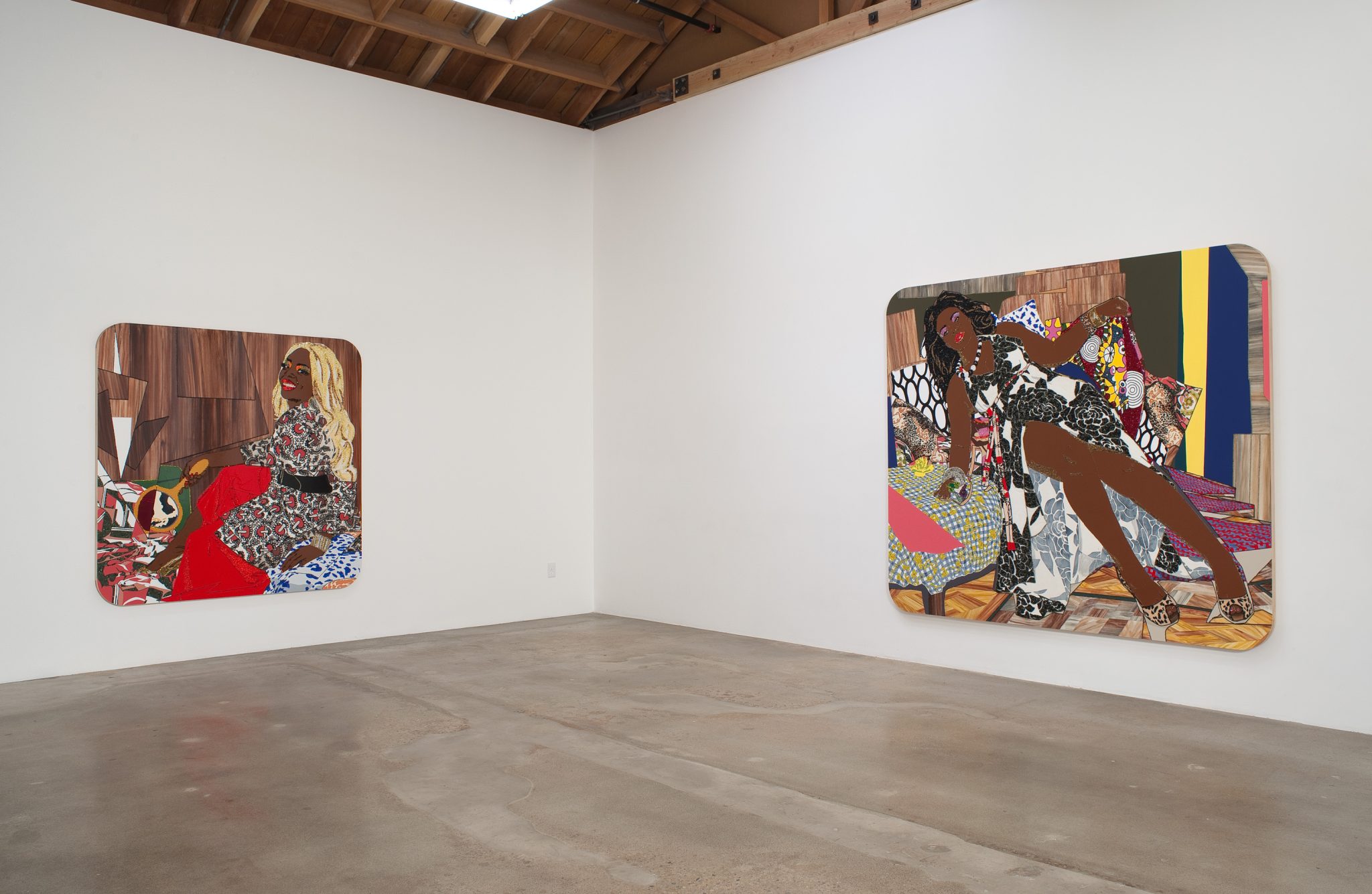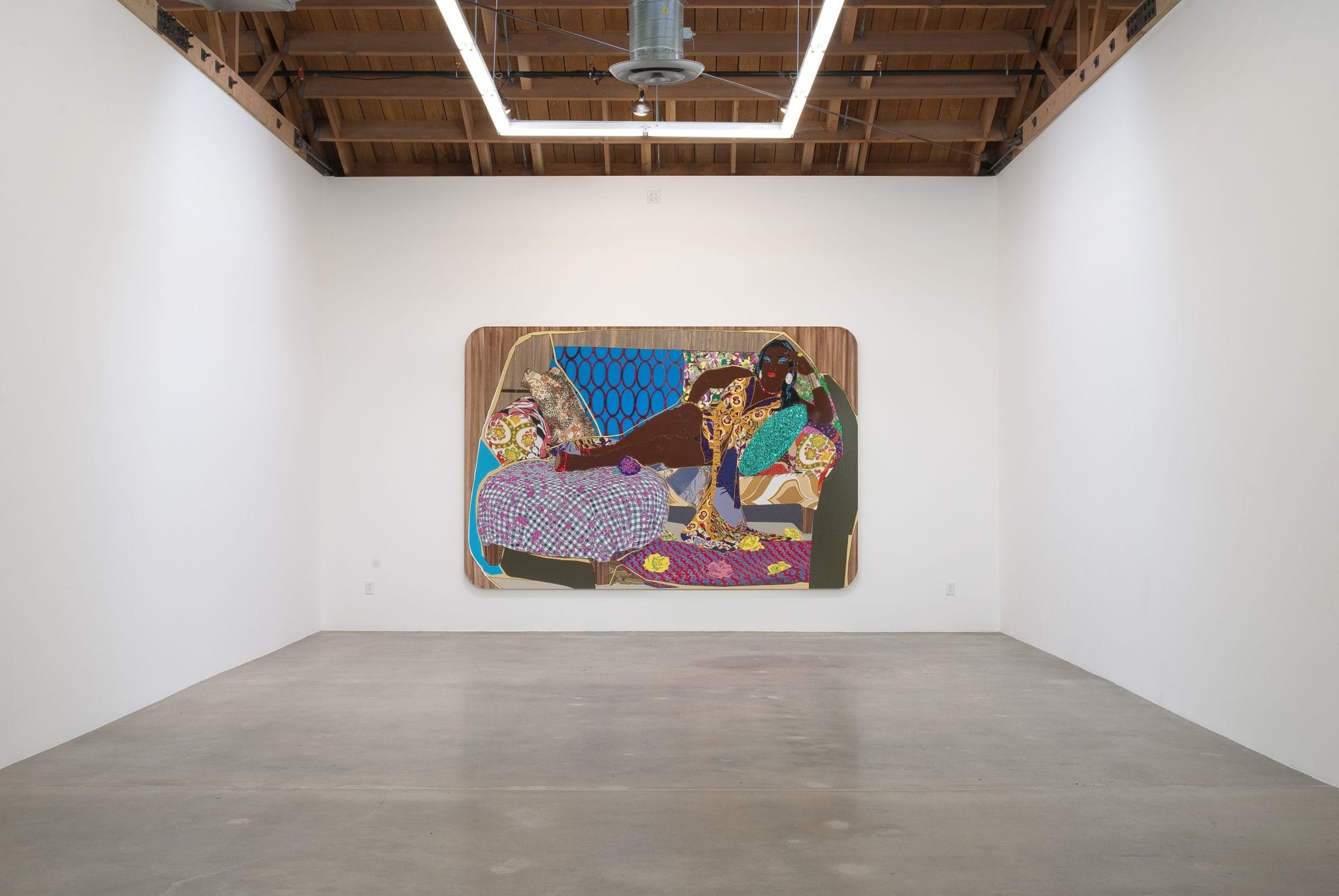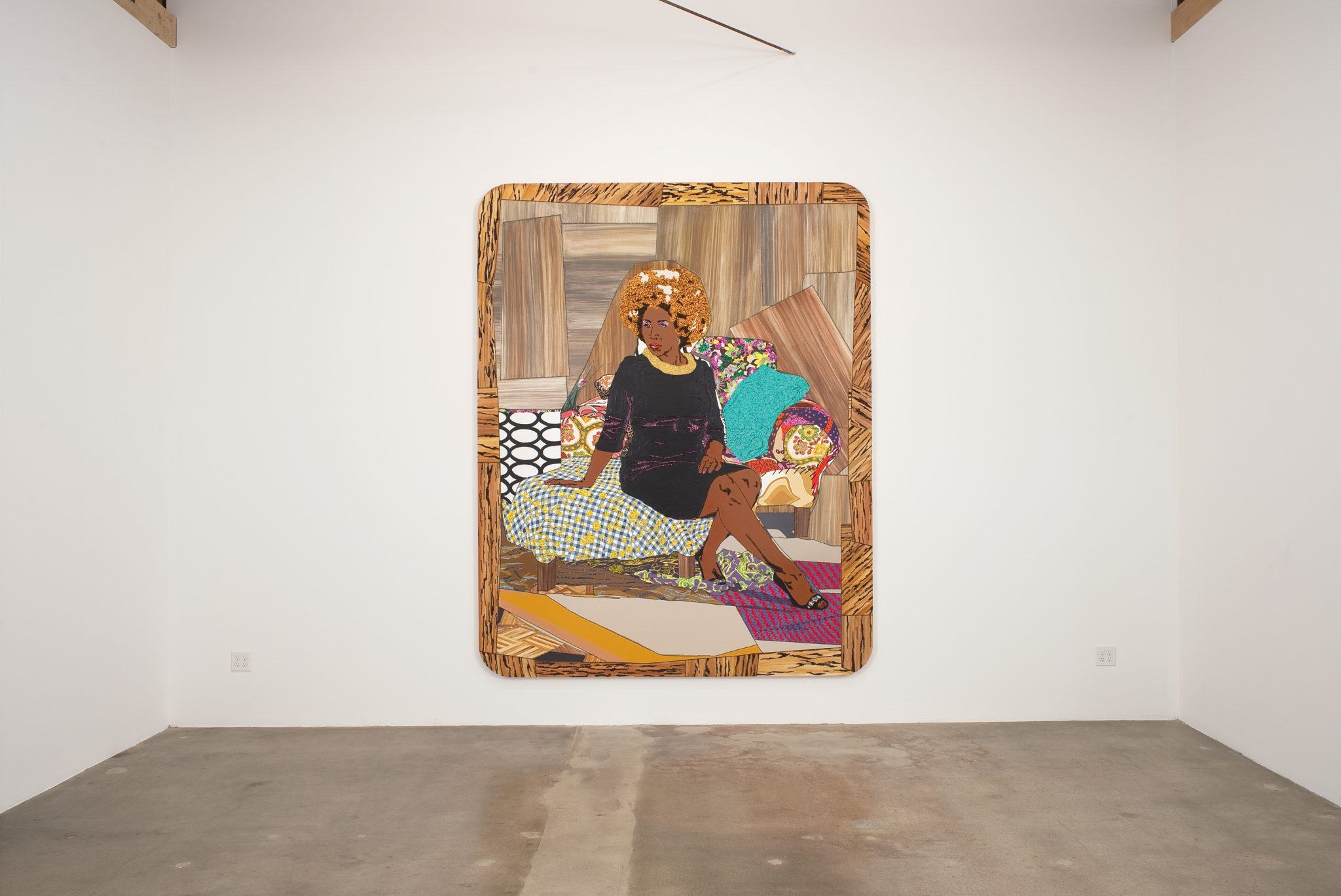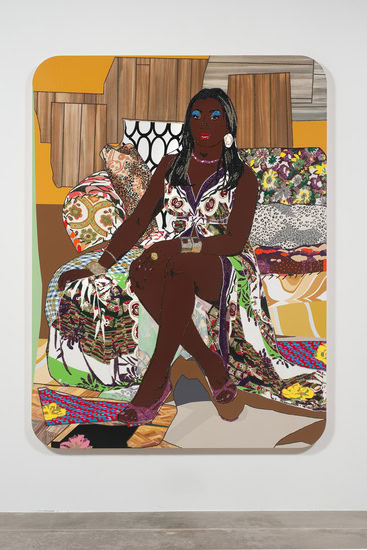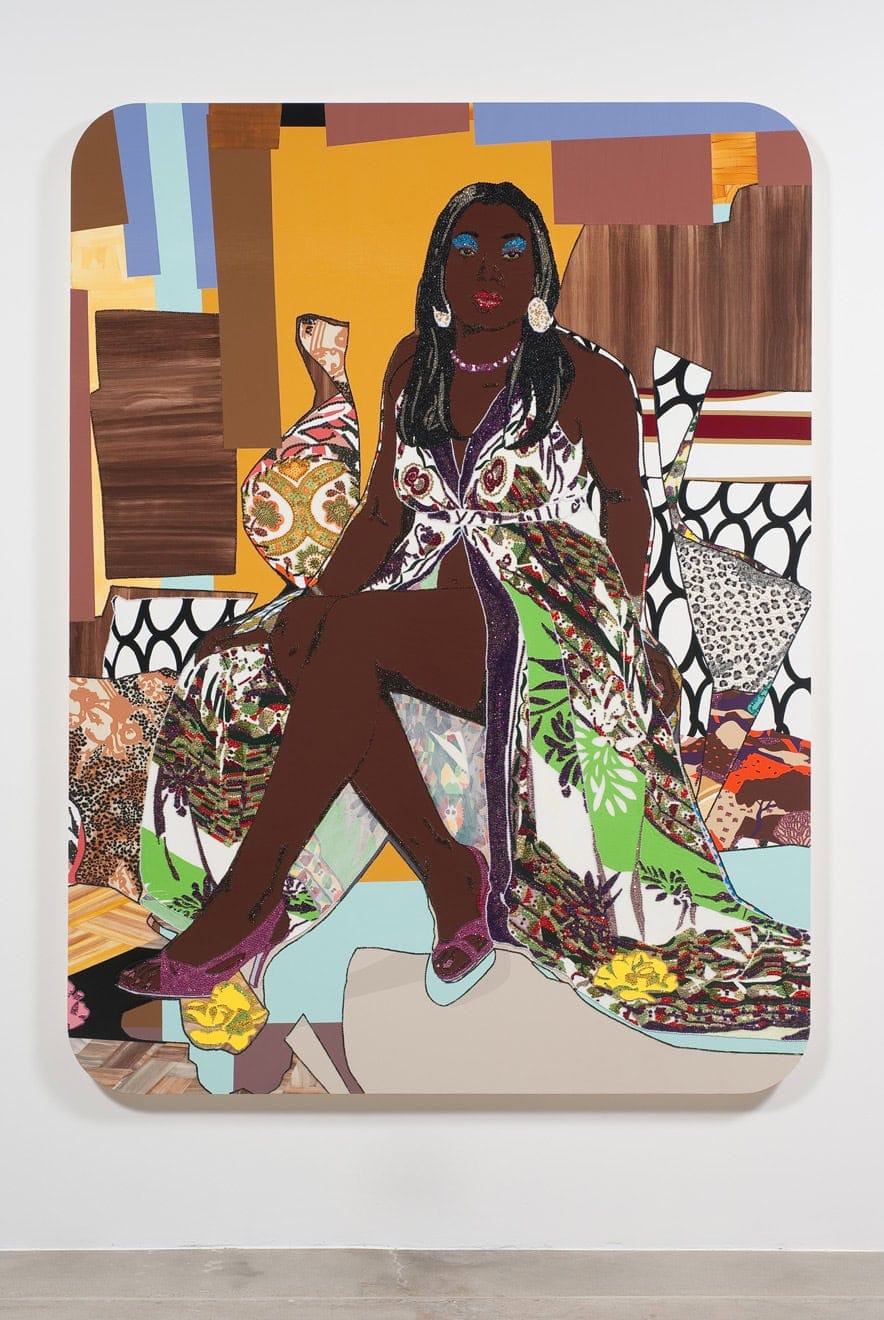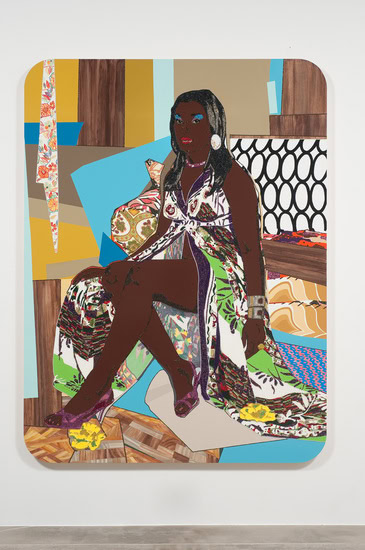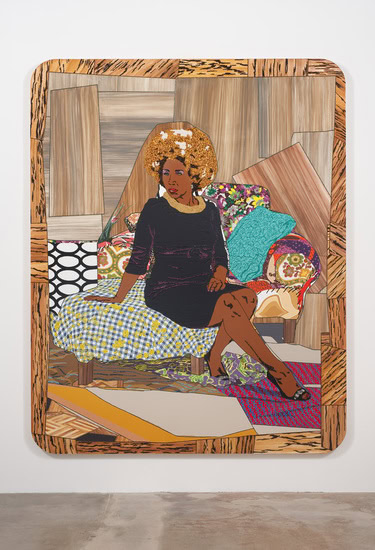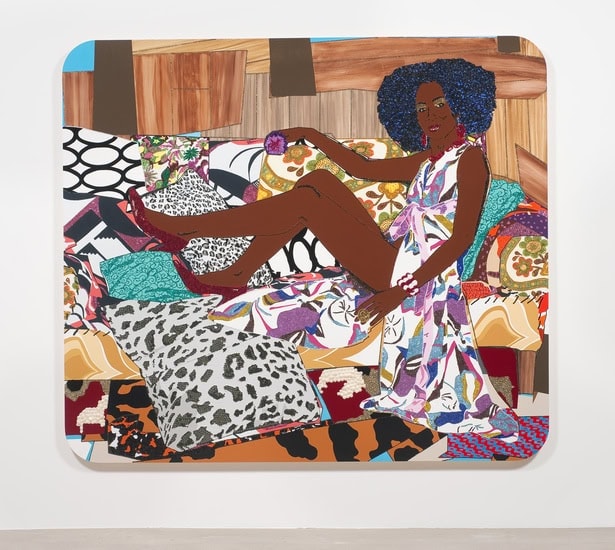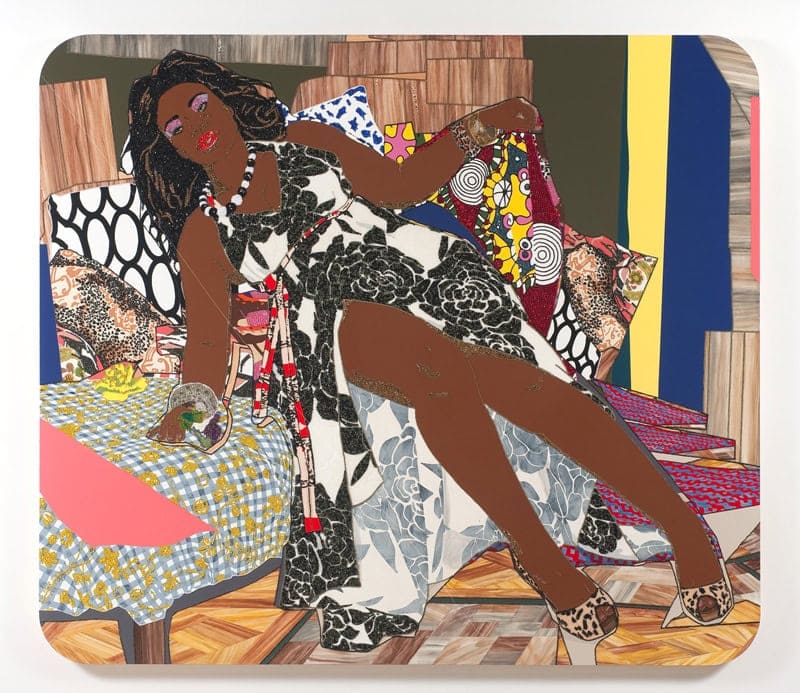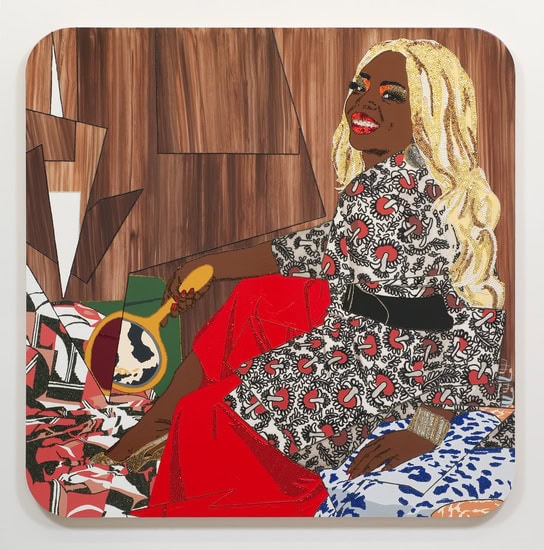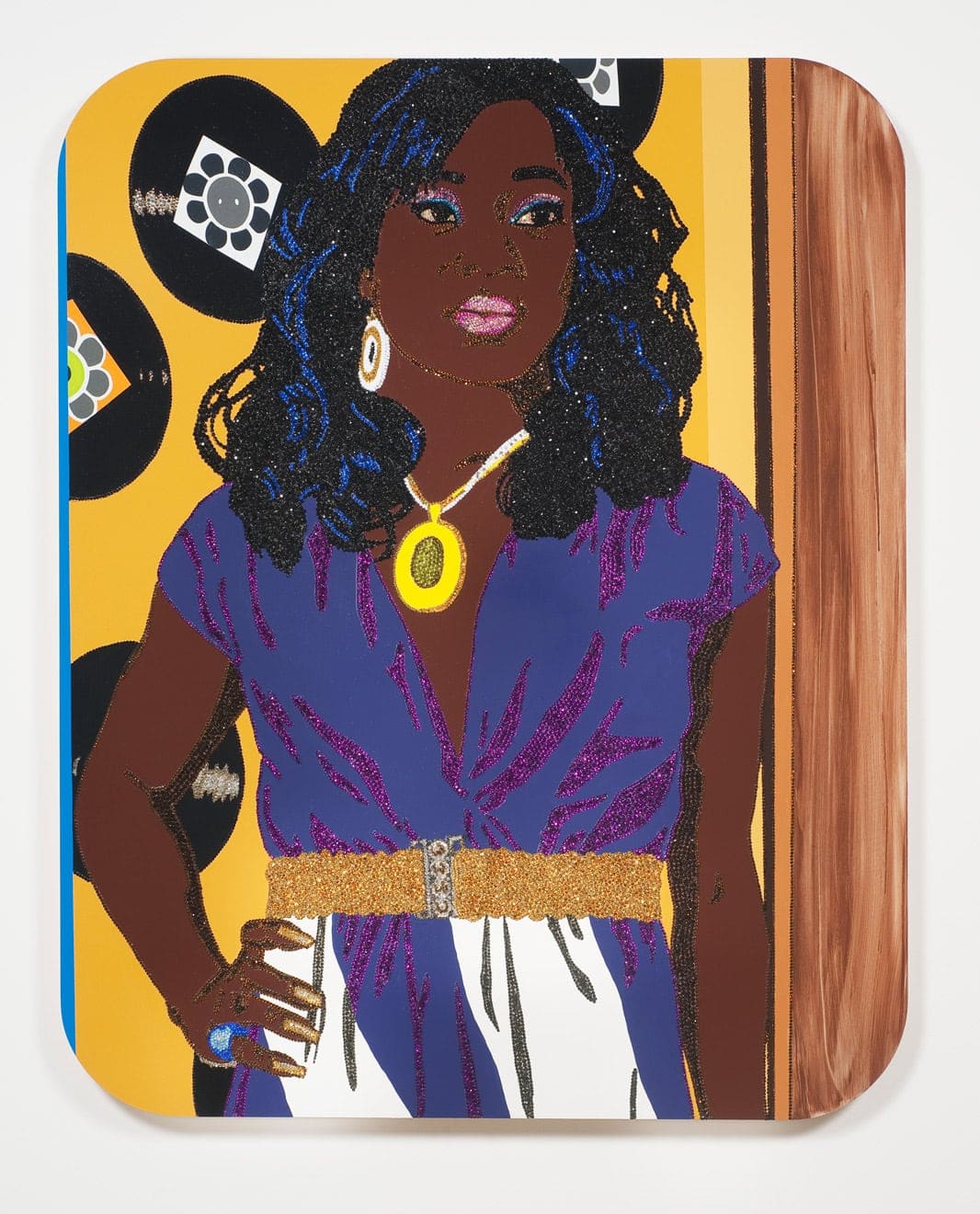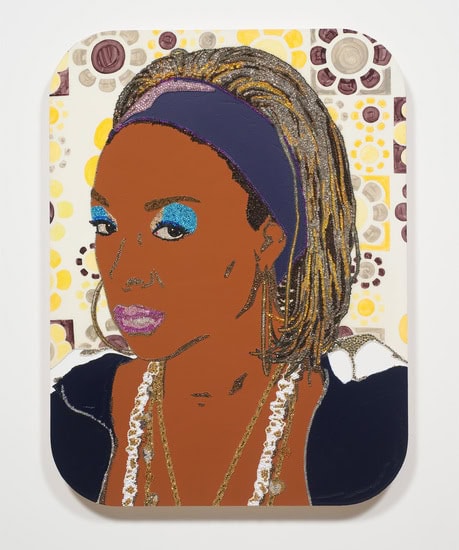 Press Release
Susanne Vielmetter Los Angeles Projects is pleased to present a solo exhibition of new paintings by Mickalene Thomas in the main gallery spaces.
In her second exhibition at the gallery, Thomas presents a series of larger than life portraits of black women posing in exuberant surroundings of boldly patterned fabrics and visually overflowing interiors. Using glossy enamels and sparkling rhinestones to build her colorful surfaces, Thomas situates her subjects with unabashed gusto in art-historical poses traditionally reserved for white women. In comparison to earlier works, Thomas engages more freely with the composition by breaking up the representational space into discreet layers, complicating the play between figure and ground. Moving further toward abstraction and fracturing the picture plane, these new portraits depict a more complex psychological and representational space. And yet the work always comes back to the women: the way each one engages with the artist during the photo shoot and how Thomas works to communicate their particular sensuality and self-possession in the paintings.
Mickalene Thomas received her MFA from Yale University in 2002. She was invited for residencies at the Studio Museum in Harlem, NY, and Yale Norfolk Summer of Music and Art, Norfolk, CT. Her work has been featured in solo exhibitions at La Conservera: Centro de Arte Contemporaneo, Murcia, Spain; at Rhona Hoffman Gallery, Chicago, and at Lehmann Maupin Gallery, New York. She has been included in "Posing Beauty" Newark Museum, Newark, NJ, and University of Southern California's Fisher Museum of Art, Los Angeles, CA; "Pattern ID", Akron Art Museum, Akron, OH; in "Extended Family: Contemporary Connections", Brooklyn Museum, Brooklyn, NY; in "Dress Codes", The Third ICP Triennial of Photography and Video, International Center of Photography, New York, NY; in "Undercover: Performing and Transforming Black Female Identities", The Spelman College Museum of Fine Art, Atlanta, GA; in "30 Americans", Rubell Family Collection, Miami, FL; in "Black Is, Black Ain't", The Renaissance Society, University of Chicago, Chicago, IL; in "Frequency", Studio Museum in Harlem, New York, NY; and in "Greater New York 2005", P.S.1/MoMA, Long Island City, NY. Her work is currently featured in the window at the Modern at MoMA, New York and is the third "On-Site" installation at PS1, Long Island City, New York. She is preparing a solo exhibition at the Santa Monica Museum of Art for 2012.
Susanne Vielmetter Los Angeles Projects has moved. The new address is 6006 Washington Blvd in Culver City, 1 block west of La Cienega at Sentney Avenue. Gallery parking is available in the parking lot across the street from the gallery off of Sentney Avenue. Gallery Hours are Tuesday through Saturday from 11 am – 6 pm and by appointment.