Images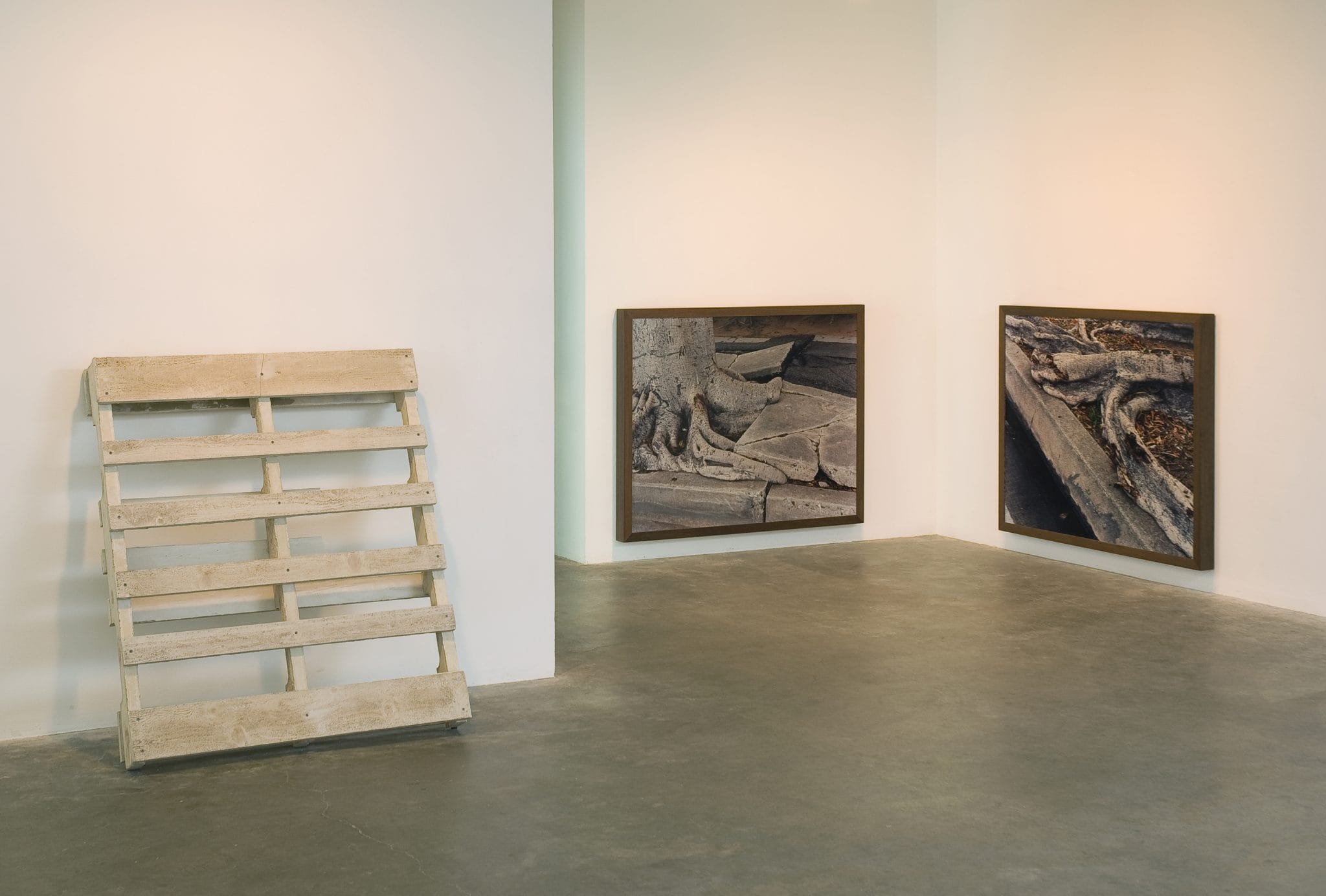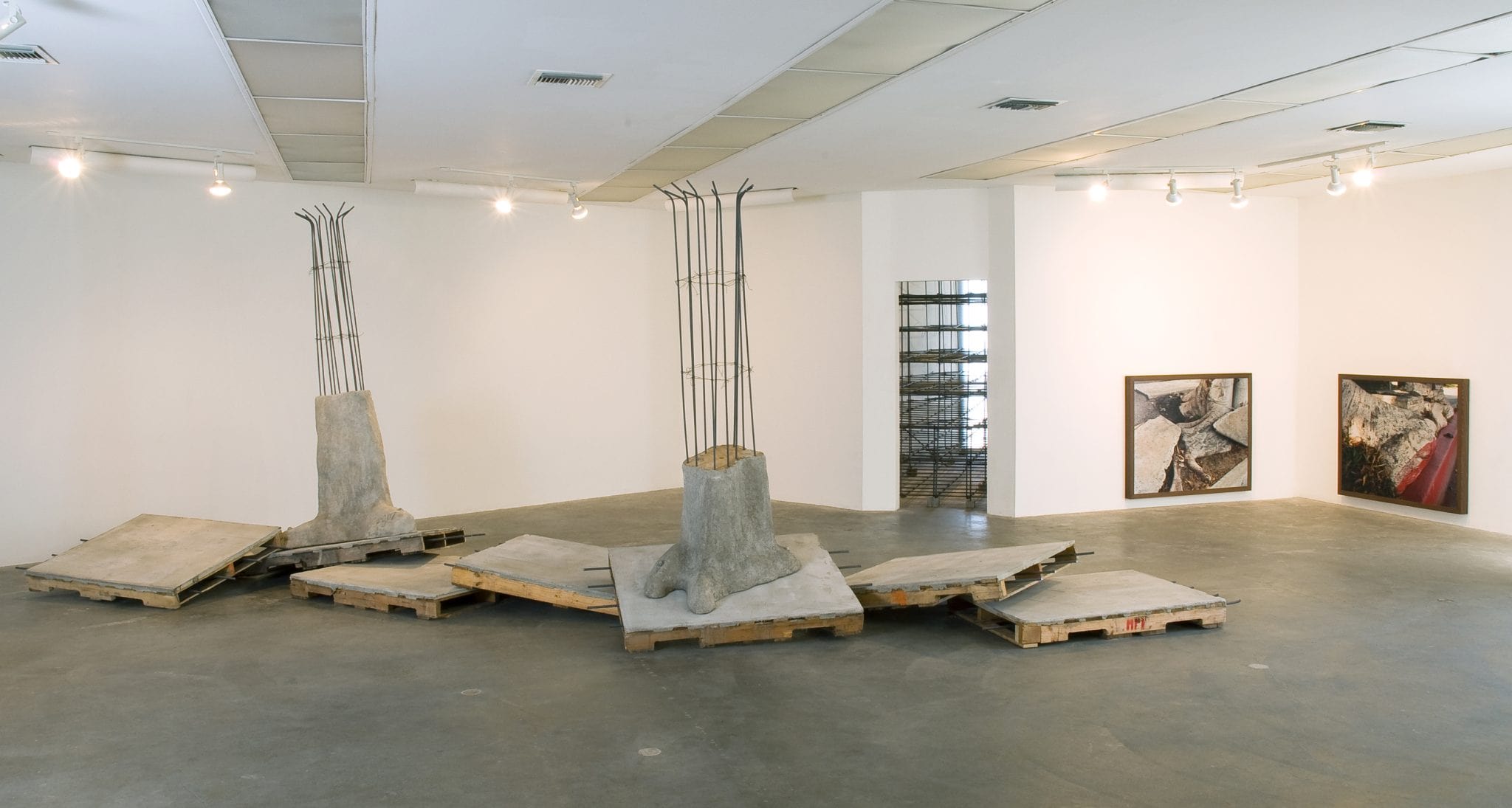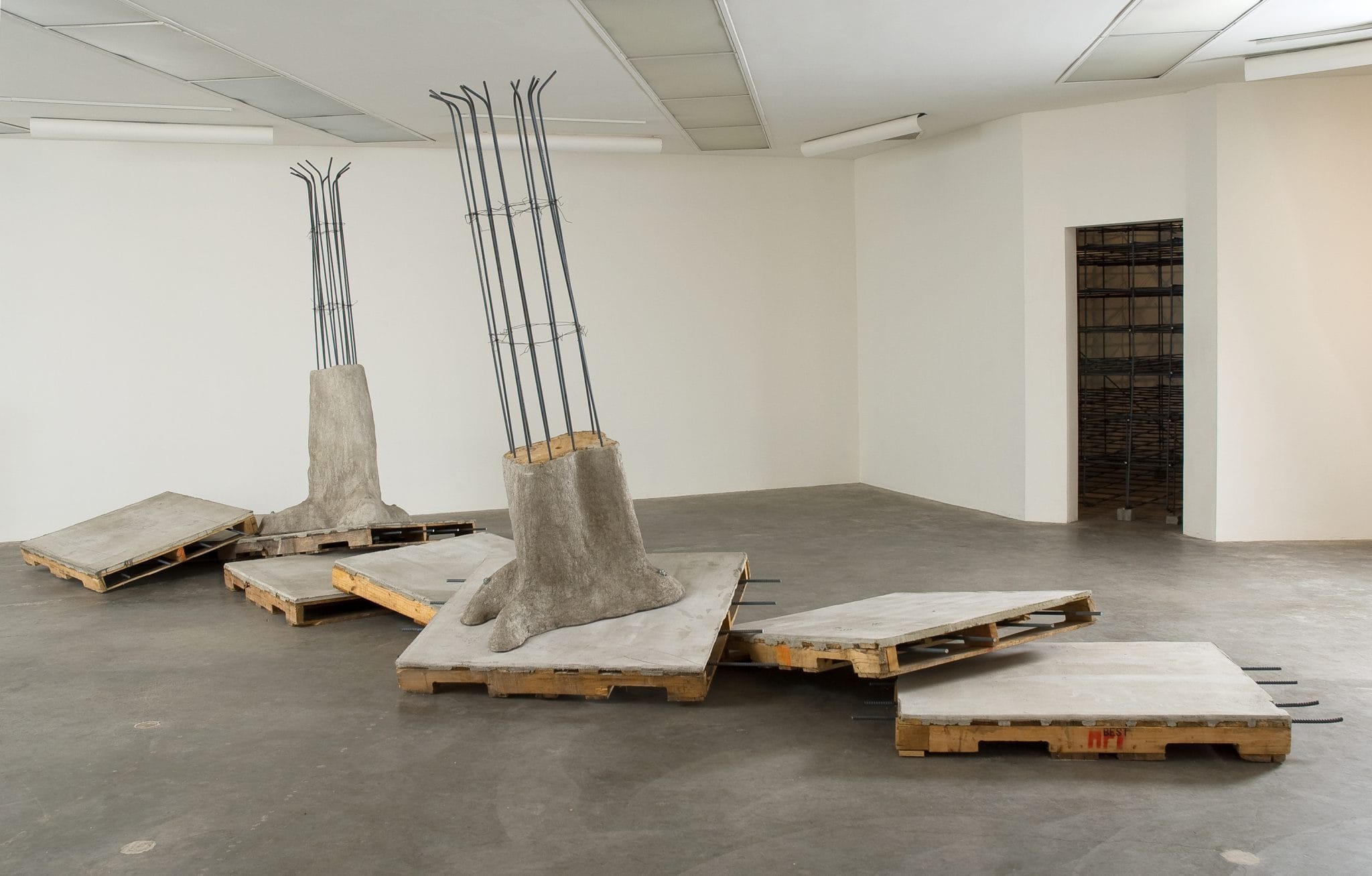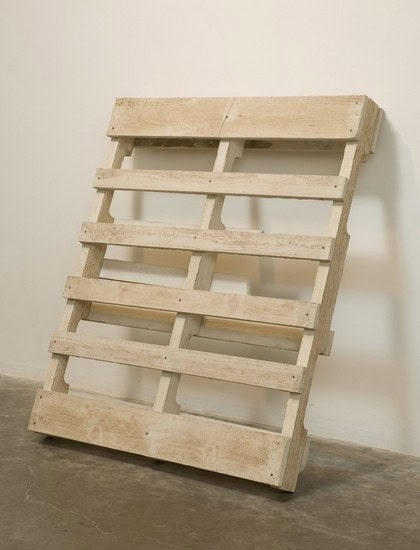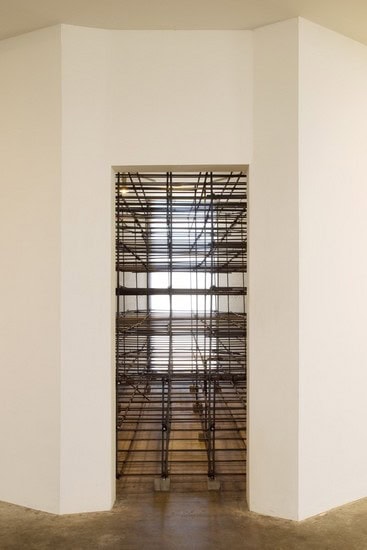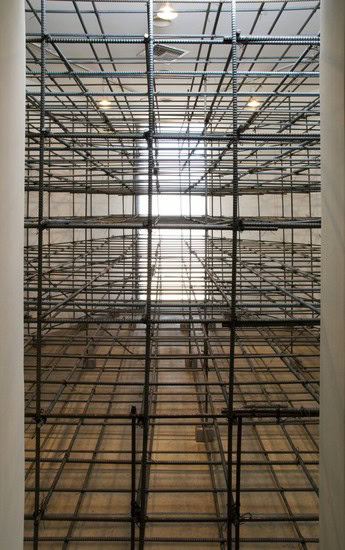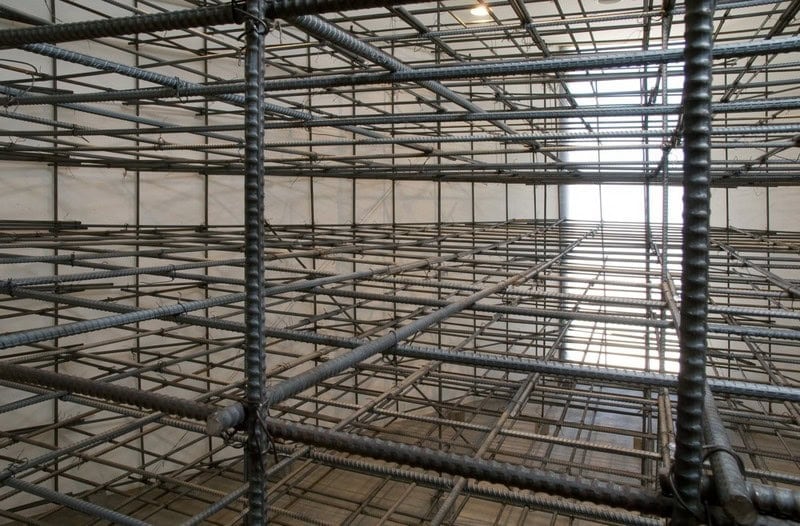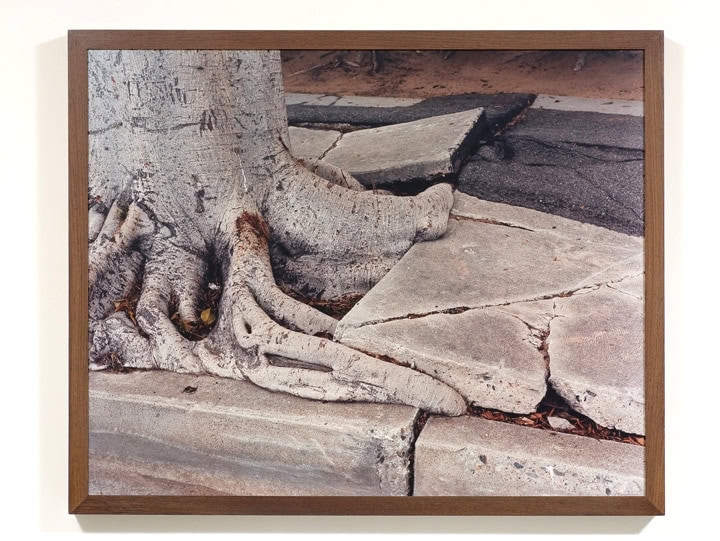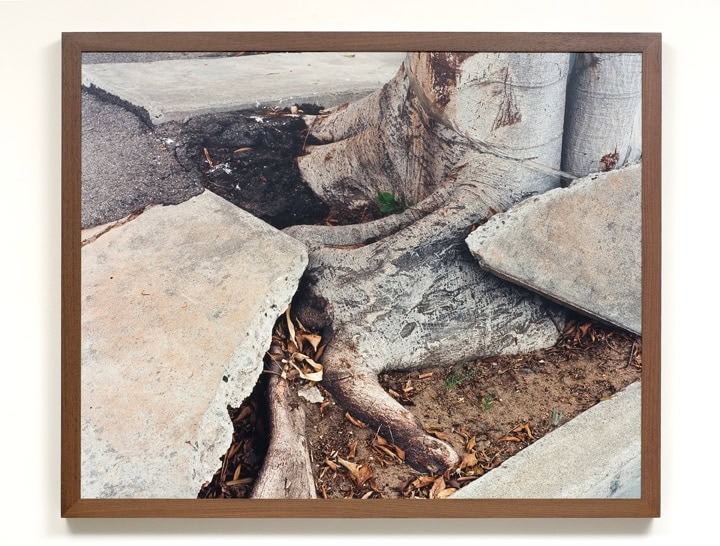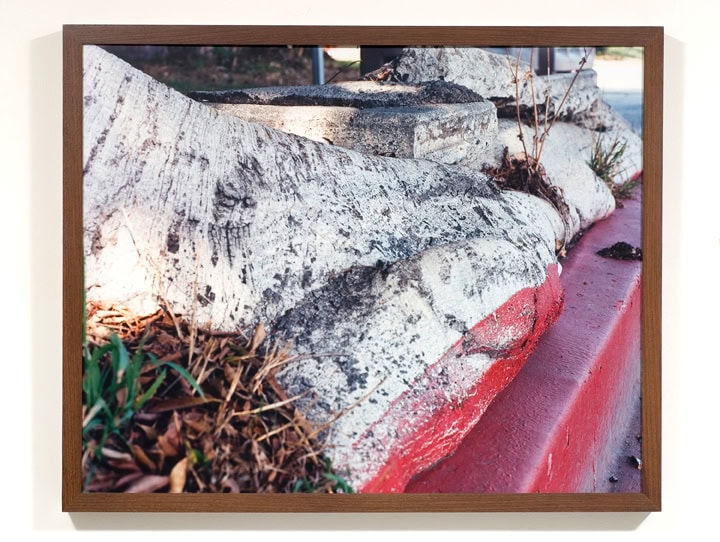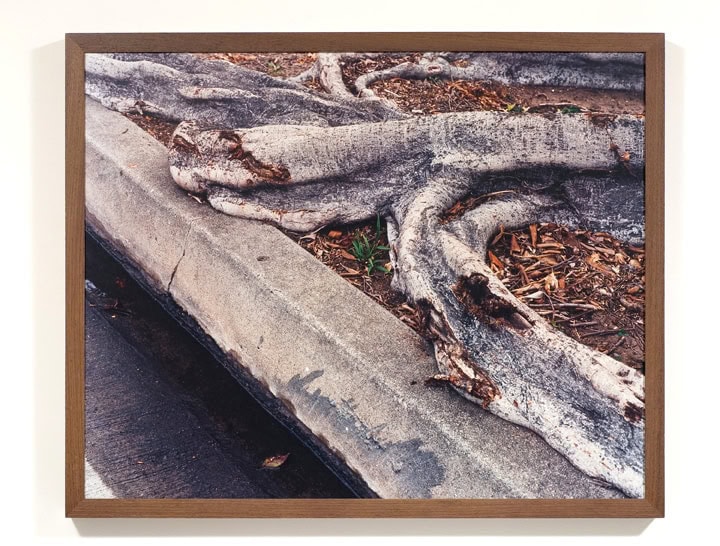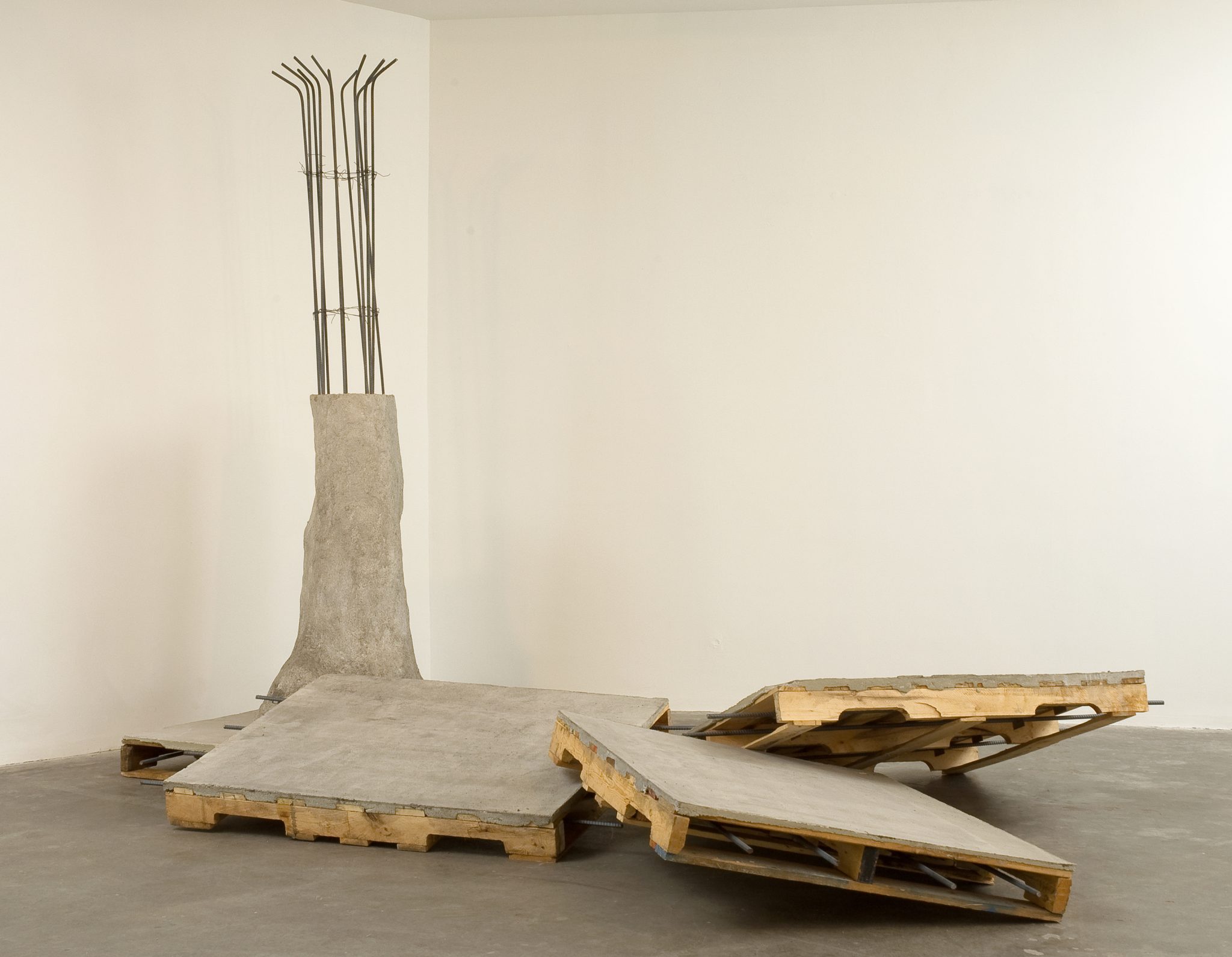 Press Release
Susanne Vielmetter Los Angeles Projects is pleased to present our first solo exhibition of Ruben Ochoa's work in the main space.
For the exhibition, Ochoa is creating a site specific installation including sculptures and photographs exploring his ongoing interest in the nature of dislocation within an urban environment. At the heart of the exhibition is the Ficus tree as a complex metaphor for individual displacement in a difficult and potentially hostile environment. The Ficus, a transplant not native to Los Angeles, flourishes ubiquitously in the LA urban landscape. Forever searching for water, it grows gracefully despite the harsh desert conditions and quite frequently wreaks havoc by breaking up concrete curbs and roads with its swelling roots. In the exhibition, Ochoa presents several large photographs of the Ficus roots merging with the sidewalks or busting open concrete sections. A massive sculptural installation consisting of concrete, wooden pallets, and rebar investigates how nature, class, and labor collide into uneasy relationships within the urban environment. The project space will be fitted with a rebar construction spanning vertically, horizontally, and longitudinally in the space, in the same way a concrete structure is first prepared. Annealed wire ties, adobe blocks, and sweat hold the rebar together – the structure, although heavy and tensile in strength, implies a fragility that can only be strengthened with the pouring of concrete.
Ruben Ochoa Graduated from the University of California, Irvine, with a MFA in 2003. His work was recently shown in solo exhibitions at LAXART in Los Angeles, and at Hallwalls Contemporary Art Center, Buffalo, NY. He was awarded a 2005 Creative Capital Grant for his Freeway Wall Extraction project, and he was featured in the 2004 California Biennale at the Orange County Museum of Art. He will be included in the upcoming "Phantom Sightings" exhibition at the Los Angeles County Museum of Art, , in a group exhibition at the Zacheta National Gallery of Art in Poland and in a collaborative project with Mark Bradford at LACMA in the fall.
Susanne Vielmetter Los Angeles Projects is located at 5795 West Washington Blvd in Culver City, between Fairfax and La Cienega. Gallery Hours are Tuesday through Saturday from 11 am – 6 pm and by appointment. Directions: Coming from downtown, take the 10 frwy west, exit at the Washington / Fairfax exit, turn left, it's the second building on your right. 10 frwy coming from the west side, take the Fairfax exit, turn right on Fairfax, turn immediately right on Washington Blvd, the building is the second on your right, next to the Dunn Edwards store.