Images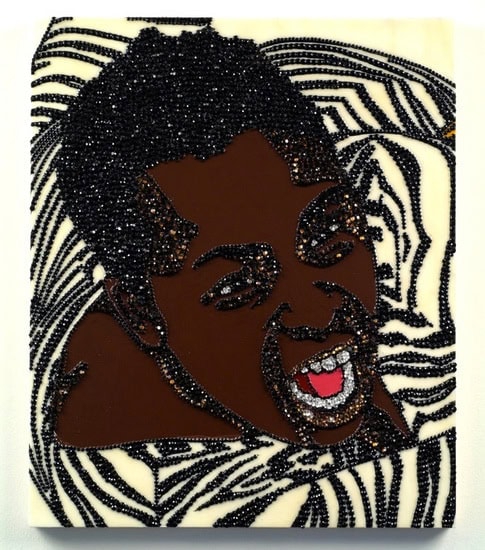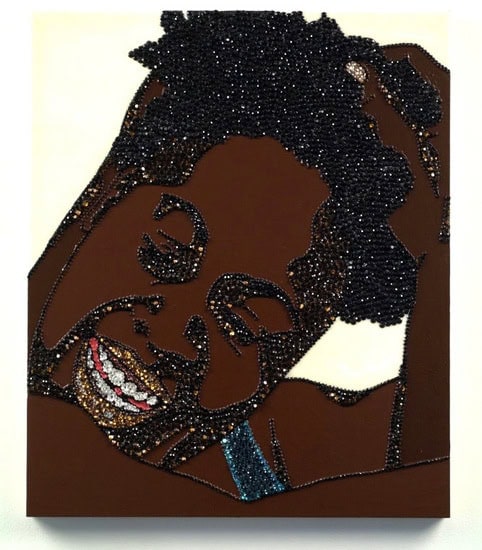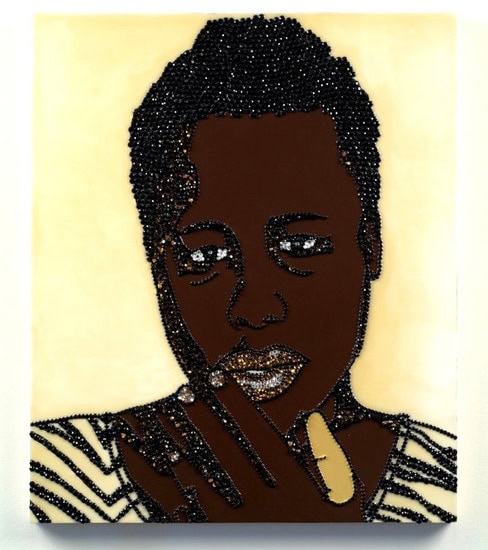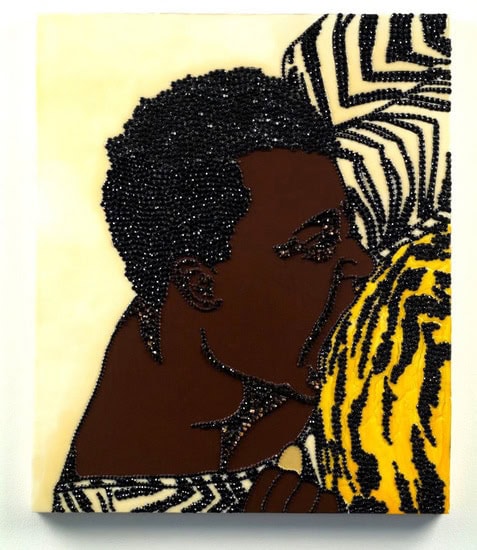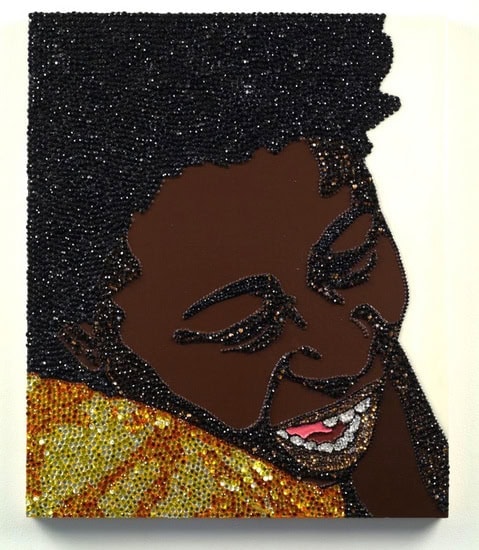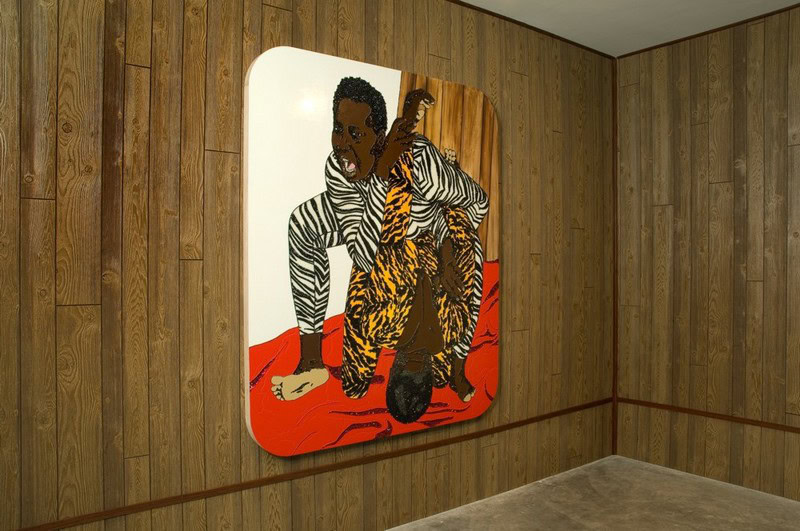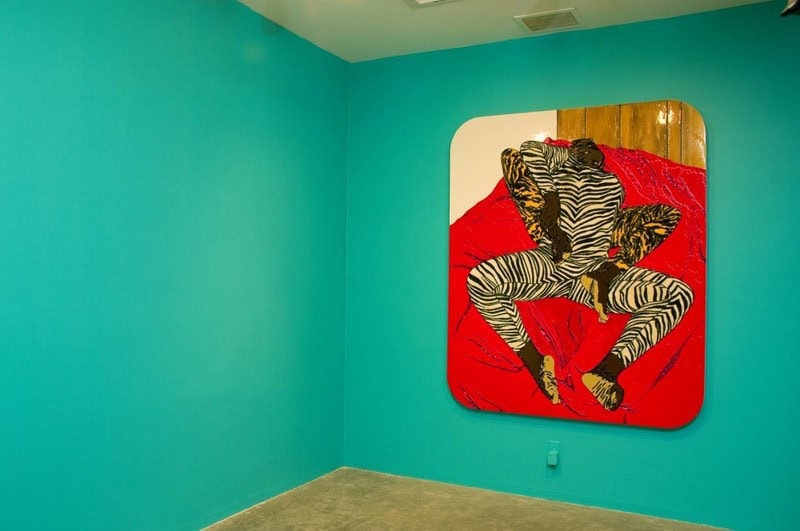 Press Release
Susanne Vielmetter Los Angeles Projects is pleased to present new paintings by Mickalene Thomas in the project space.
Glamorous, dazzling and flashing with glittery rhinestones, Thomas's work celebrates female beauty and power. Permeated by the artist's nostalgia for the 1970's the women depicted in her paintings recall the uncomplicated self assuredness of a gone-by era, and yet radiate a contemporary freshness and straightforward grandeur. In this body of work, titled "An Imitation of Love, Brawlin Spifire Two", Thomas depicts female wrestlers clad in animal print leotards and jeweled jerseys. Intertwined in striking poses of physical engagement, these wrestlers shift between aggression and affection, power and submission; they explode the picture frame into a shimmering confusion of pattern, fabric and bodies.
Mickalene Thomas received her MFA from Yale University in 2002. She was invited for residencies at the Studio Museum in Harlem, NY, and to Yale Norfolk Summer of Music and Art, Norfolk, CT. Her work was recently featured in a solo exhibition at Rhona Hoffman Gallery in Chicago. She is currently preparing a solo exhibition at the Indianapolis Museum of Contemporary Art in Indianapolis.
Susanne Vielmetter Los Angeles Projects is located at 5795 West Washington Blvd in Culver City, between Fairfax and La Cienega. Gallery Hours are Tuesday through Saturday from 11 am – 6 pm and by appointment. Directions: Coming from downtown, take the 10 frwy west, exit at the Washington / Fairfax exit, turn left, it's the second building on your right. 10 frwy coming from the west side, take the Fairfax exit, turn right on Fairfax, turn immediately right on Washington Blvd, the building is the second on your right, next to the Dunn Edwards store.