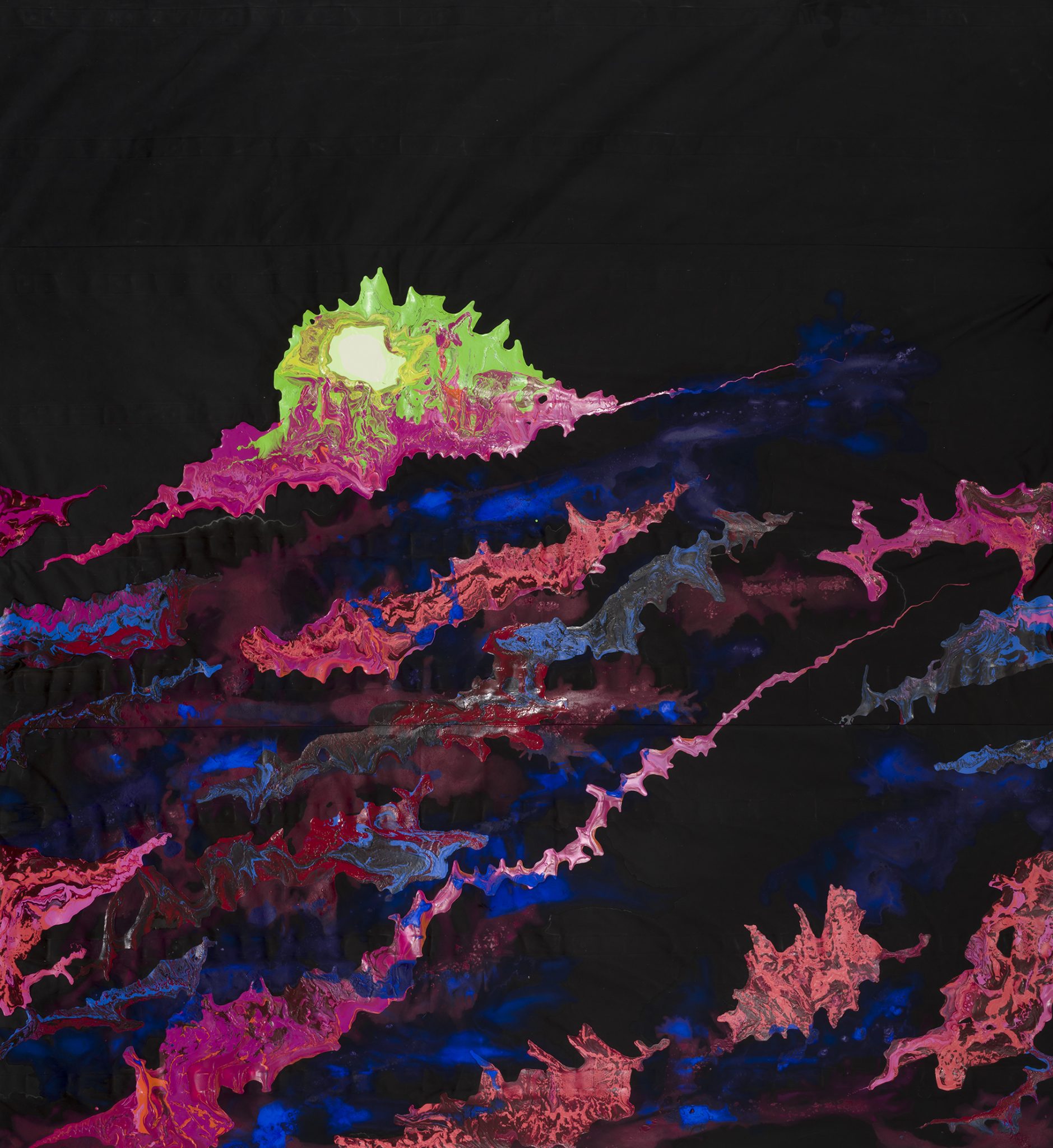 Whitney Biennial 2022: Quiet as It's Kept
with Dave McKenzie, Rodney McMillian
April 6 — September 5, 2022
Whitney Museum of American Art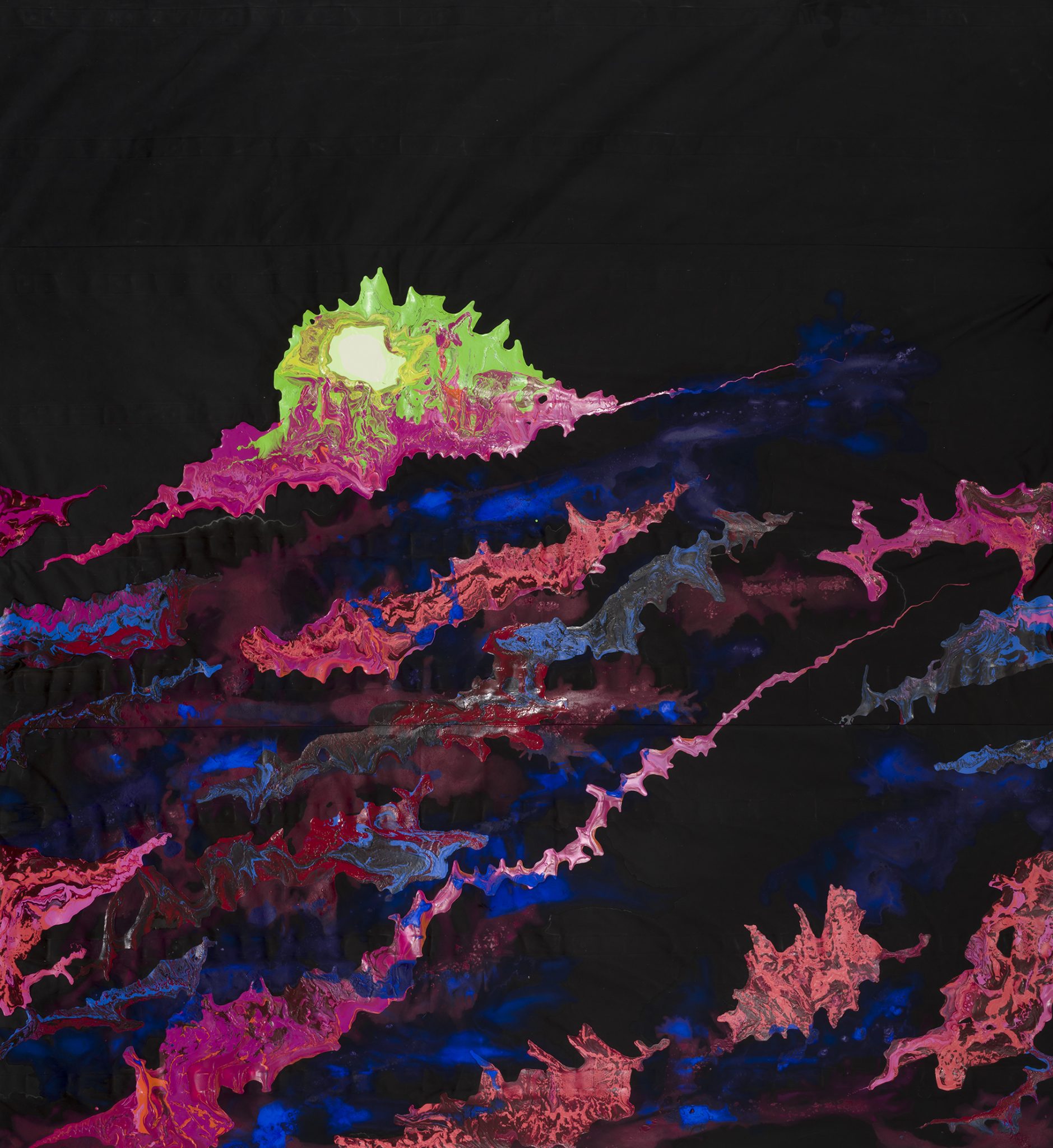 ---
Rodney McMillian
shaft, 2021-2022
Latex, acrylic, flashe, ink, and paper on canvas
6 panels. 13 ft 6 in each, 80 ft overall (3.9 m 15.2 cm each, 24.4 m overall)
Inventory #MCR423
Courtesy of the artist, Vielmetter Los Angeles, and Petzel Gallery, New York

Installation view of Whitney Biennial 2022: Quiet as It's Kept (Whitney Museum of American Art, New York, April 6- September 5, 2022). Rodney McMillian, shaft, 2021-22. Photograph by Ron Amstutz.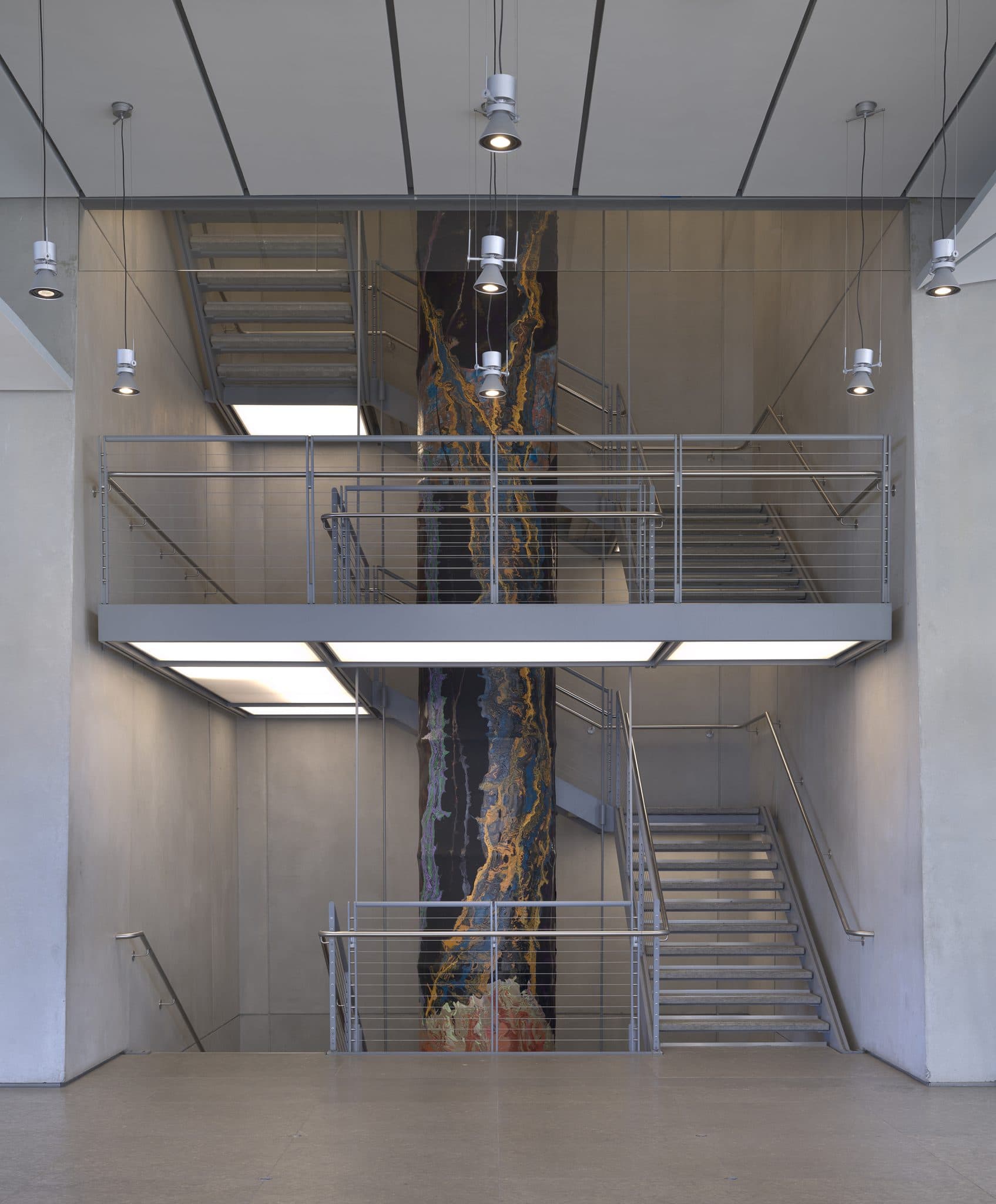 Dave McKenzie
"Listed under accessories," 2022
Two channel digital video, color, sound; 34:12 min
Edition of 4, 1 AP

"Drawing in Black II," 2022
Wood, Vinyl, and Metal
Dimensions Variable

"Drawing in Black III," 2022
Wood, Latex, and Metal
Dimensions Variable

Courtesy of the artist and Vielmetter Los Angeles
Photo Credit: Jason Mandella
Curatorial Statement
By David Breslin and Adrienne Edwards
Since the start of the pandemic, time has expanded, contracted, suspended, and blurred—often in dizzying succession. We began planning this Biennial in late 2019: before Covid and its reeling effects, before the uprisings demanding racial justice, before the widespread questioning of institutions and their structures, before the 2020 presidential election. Although underlying conditions are not new, their overlap, their intensity, and their sheer ubiquity created a context in which past, present, and future folded into one another. We organized this Biennial to reflect these precarious and improvised times. Many artists' contributions are dynamic, taking different forms during the course of the exhibition. Artworks change, walls move, and performances animate the galleries and surrounding objects. The spaces of the Biennial contrast significantly, acknowledging the acute polarity of our society. One floor is a labyrinth, a dark space of containment; another is a clearing, open and light filled.
Rather than offering a unified theme, we pursue a series of hunches throughout the exhibition: that abstraction demonstrates a tremendous capacity to create, share, and sometimes withhold meaning; that research-driven conceptual art can combine the lushness of ideas and materiality; that personal narratives sifted through political, literary, and pop cultures can address larger social frameworks; that artworks can complicate the meaning of "American" by addressing the country's physical and psychological boundaries; and that our present moment can be reimagined by engaging with under-recognized artistic models and artists we have lost. Deliberately intergenerational and interdisciplinary, this Biennial proposes that cultural, aesthetic, and political possibility begins with meaningful exchange and reciprocity.
The subtitle of this Biennial, Quiet as It's Kept, is a colloquialism. We were inspired by the ways novelist Toni Morrison, jazz drummer Max Roach, and artist David Hammons have invoked it in their works. The phrase is typically said prior to something—often obvious—that should be kept secret. We also adorned the exhibition with a symbol, ) (, from a N. H. Pritchard poem, on view in the exhibition, as a gesture toward openness and interlude. All of the Whitney's Biennials serve as forums for artists, and the works on view reflect their enigmas, the things that perplex them, and the important questions they are asking. But each of the Biennials also exists as an institutional statement, and every team of curators is entrusted with making an exhibition that resides within the Museum's history, collection, and reputation. In its eightieth iteration, the Biennial continues to function as an ongoing experiment.
Whitney Biennial 2022: Quiet as It's Kept is co-organized by David Breslin, DeMartini Family Curator and Director of Curatorial Initiatives, and Adrienne Edwards, Engell Speyer Family Curator and Director of Curatorial Affairs, with Mia Matthias, Curatorial Assistant; Gabriel Almeida Baroja, Curatorial Project Assistant; and Margaret Kross, former Senior Curatorial Assistant.