Images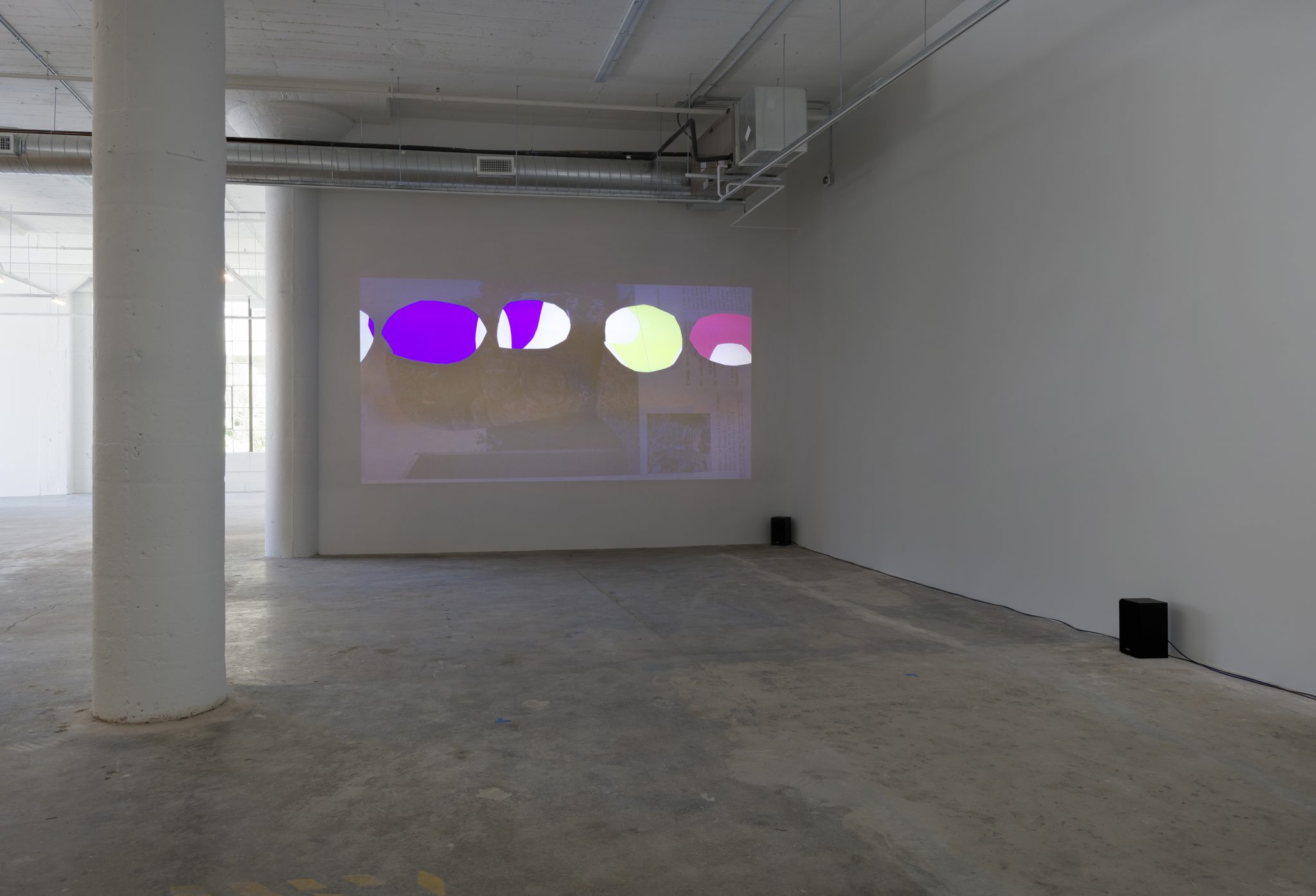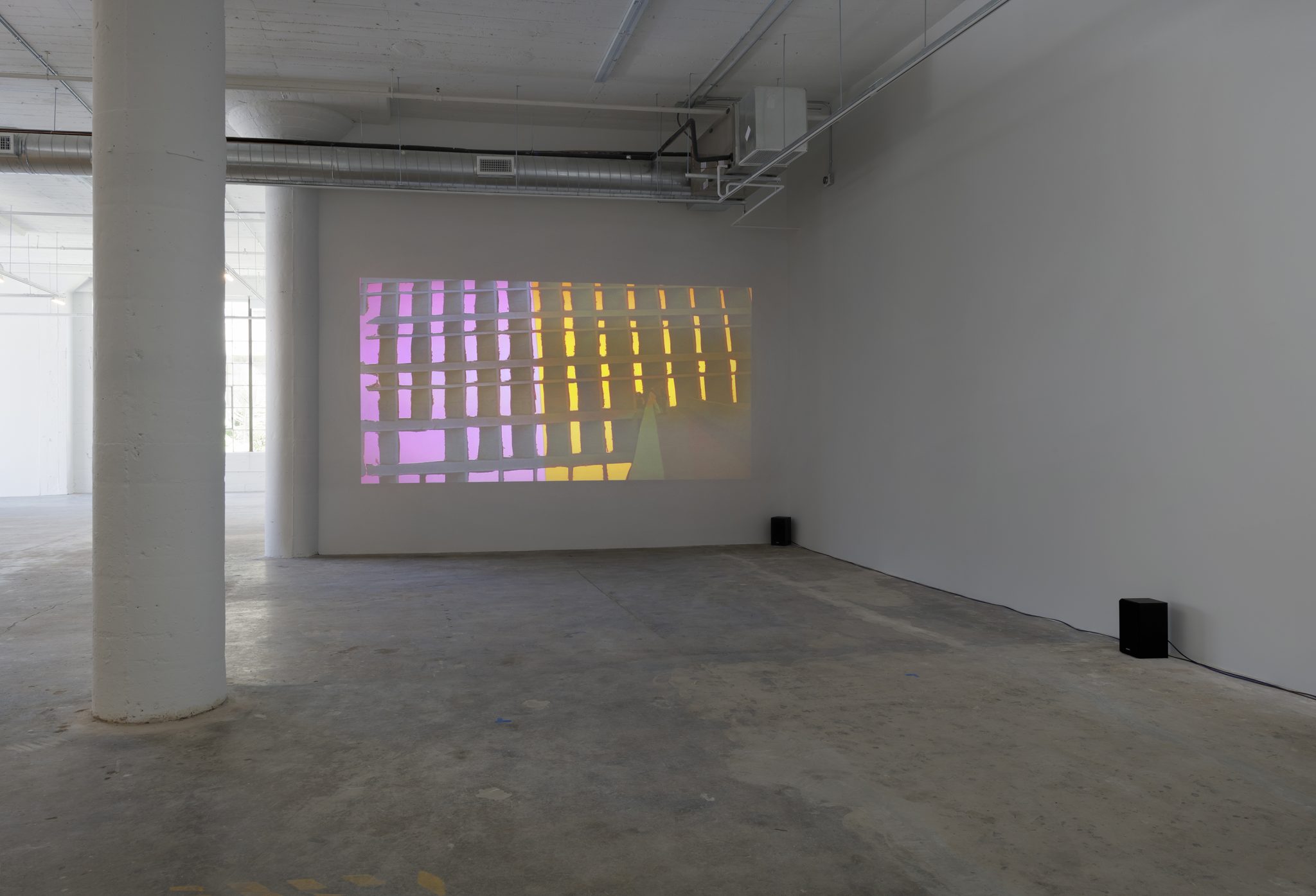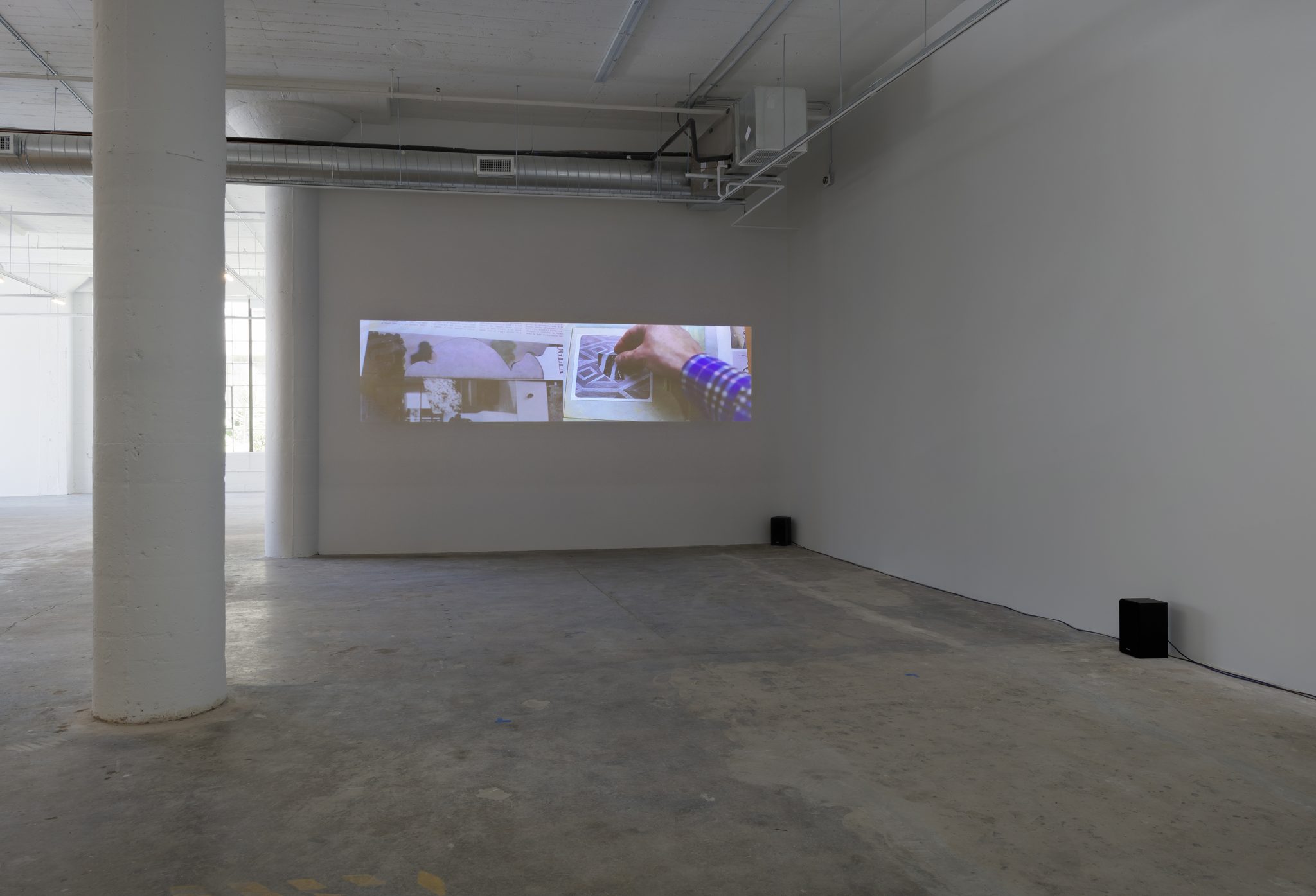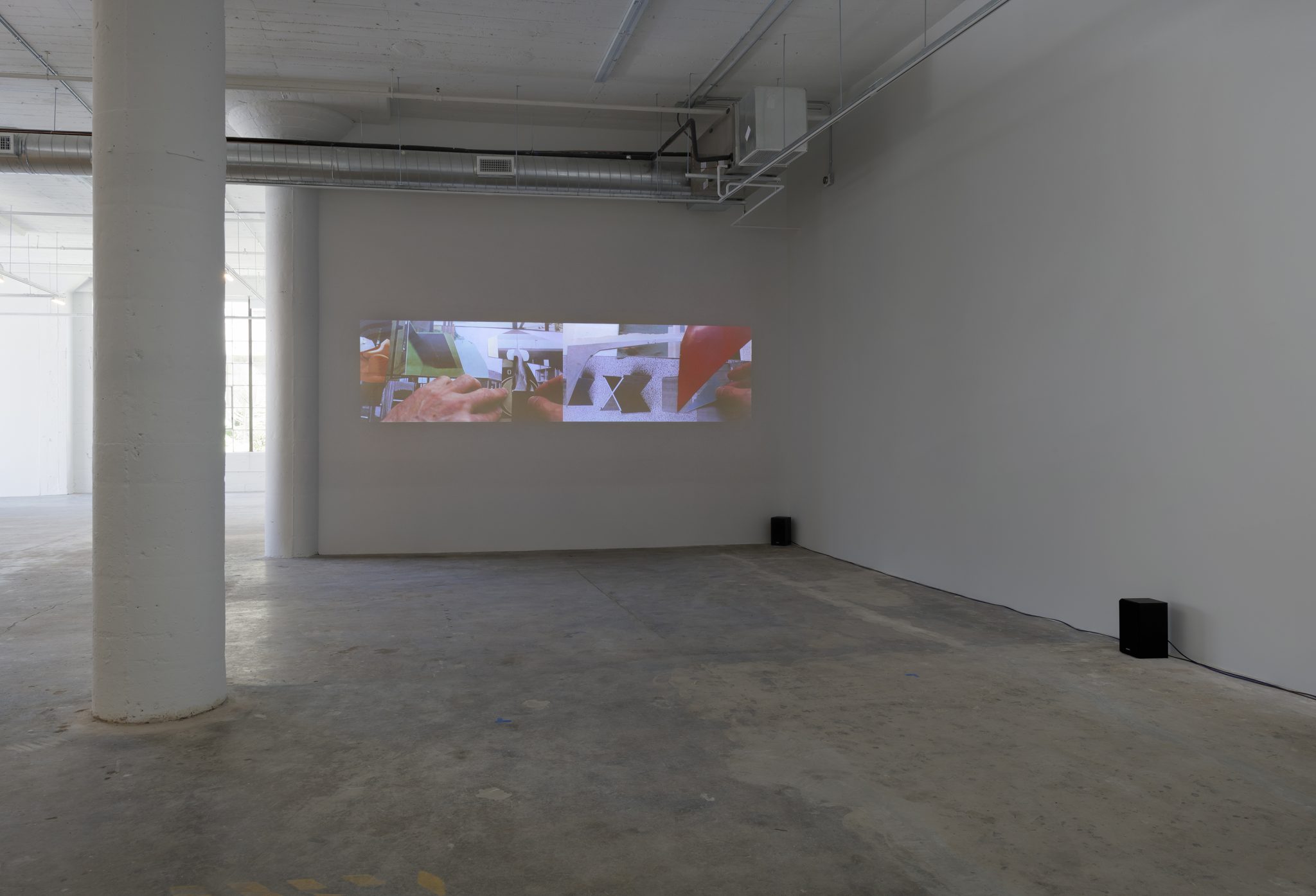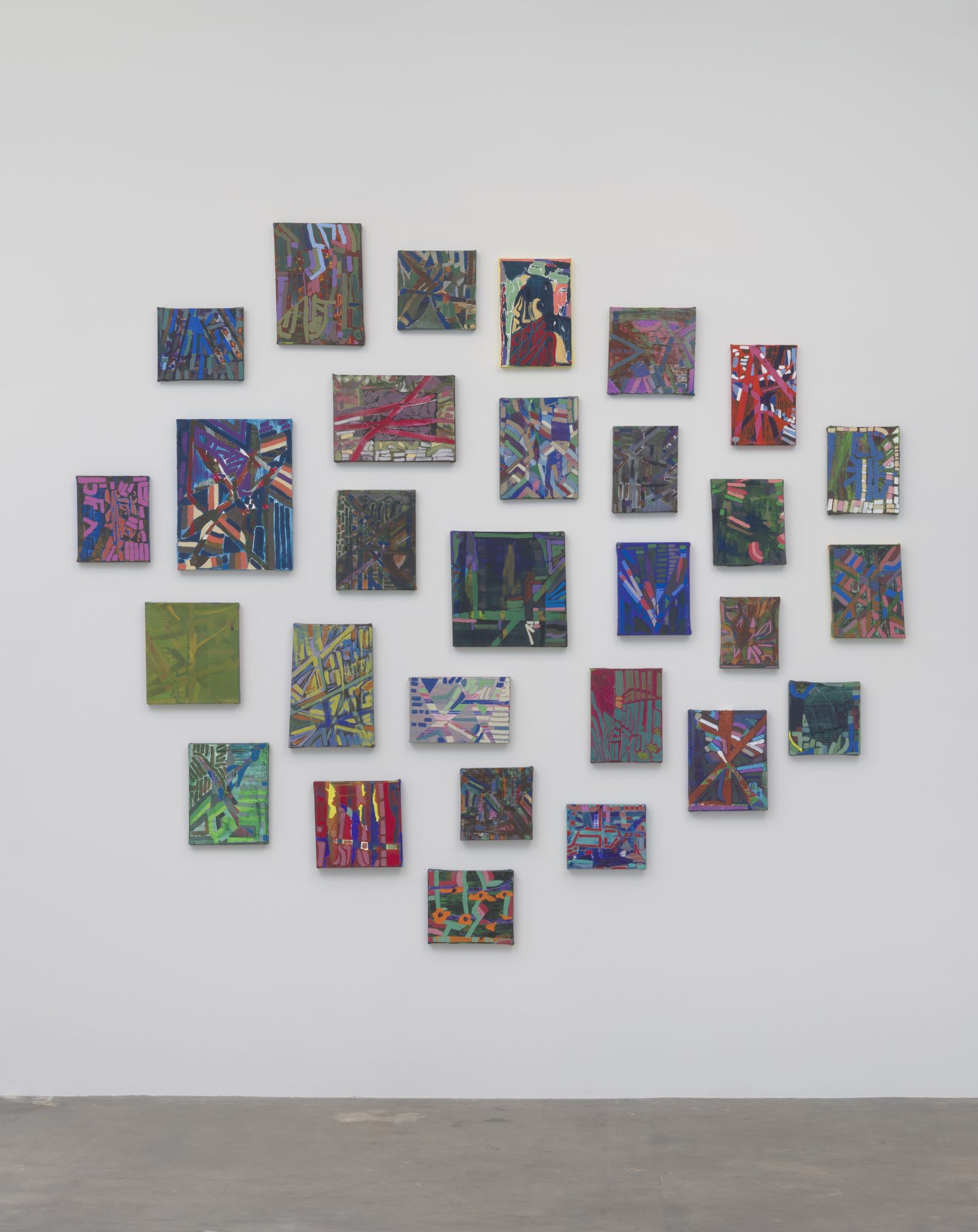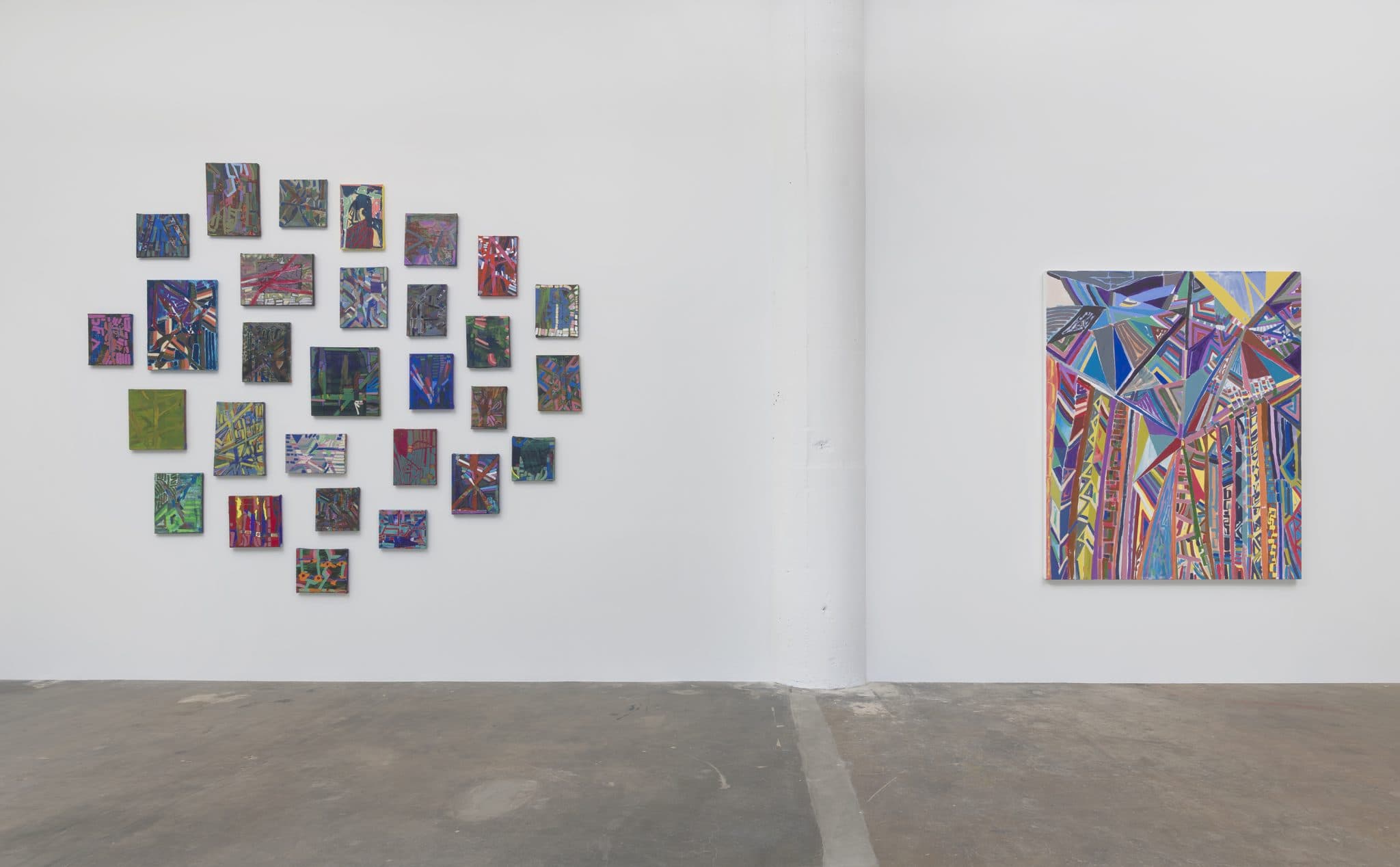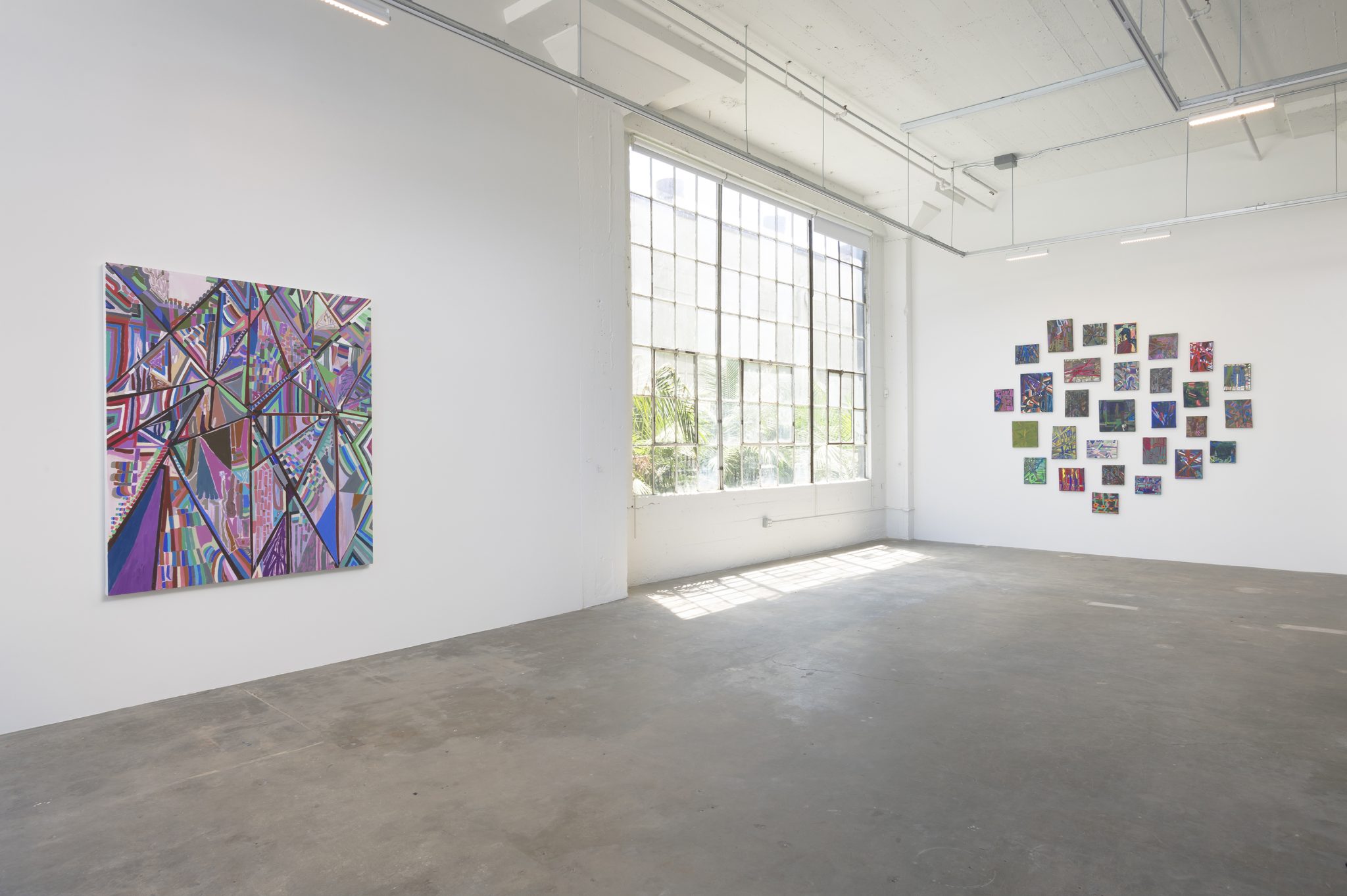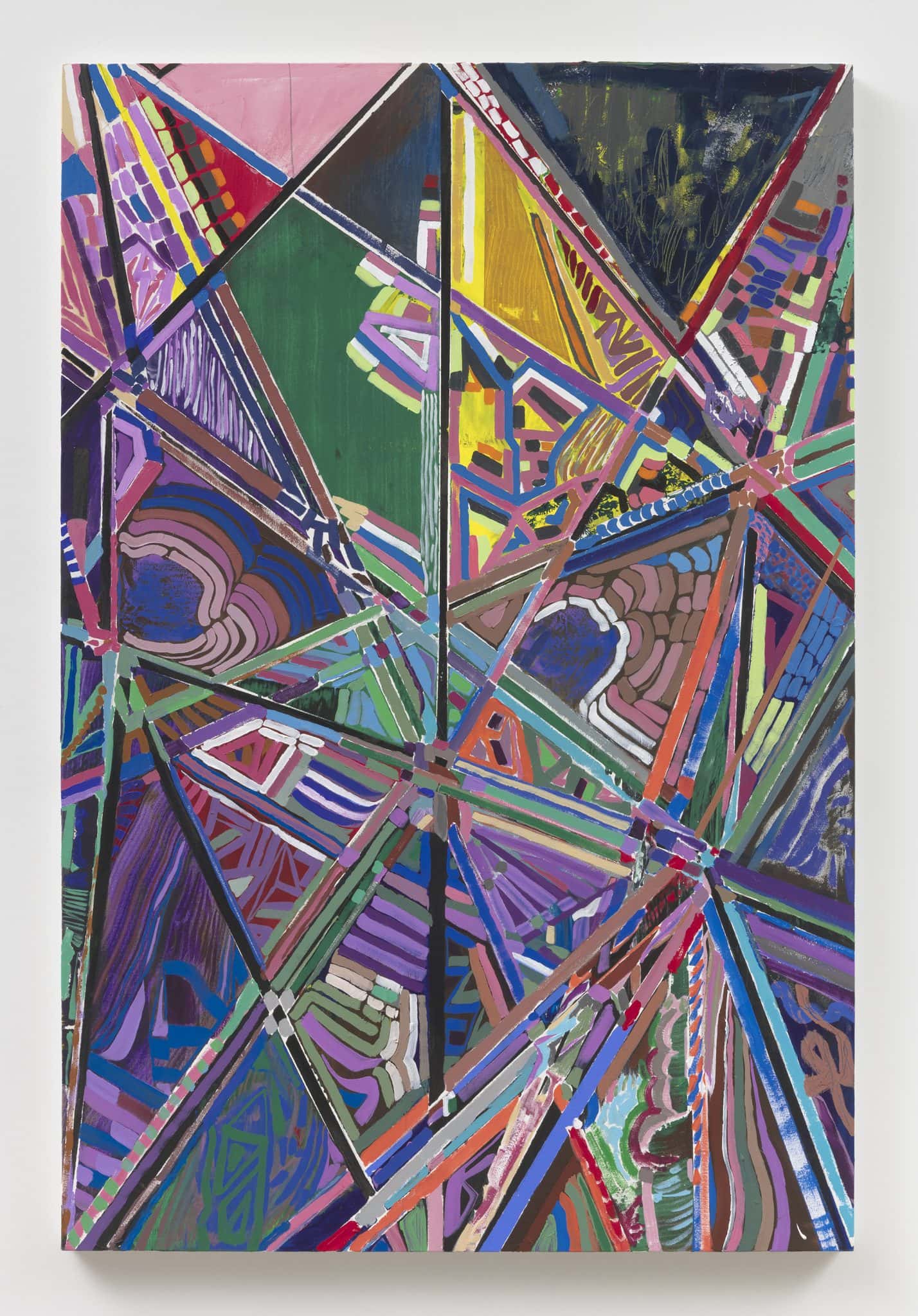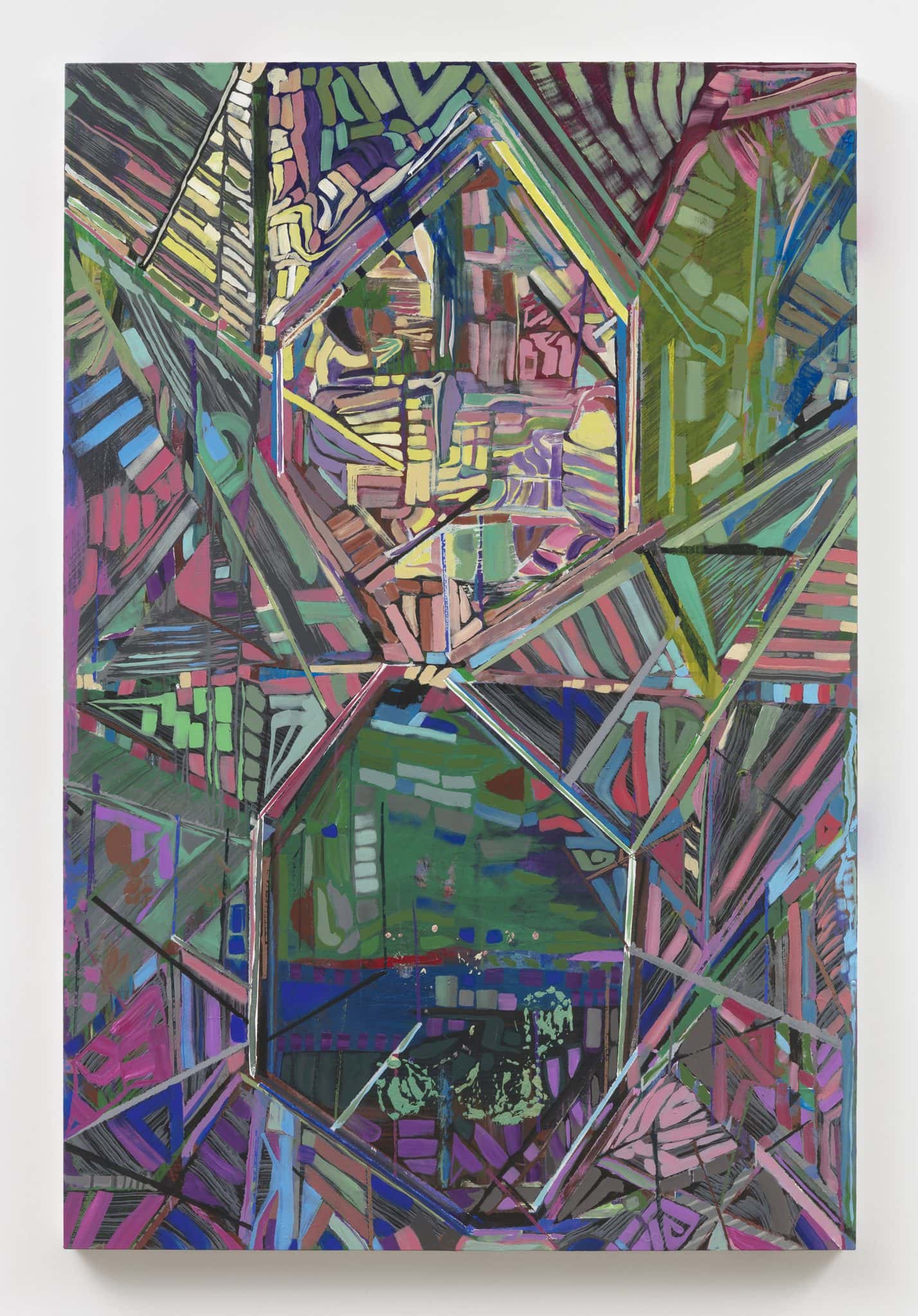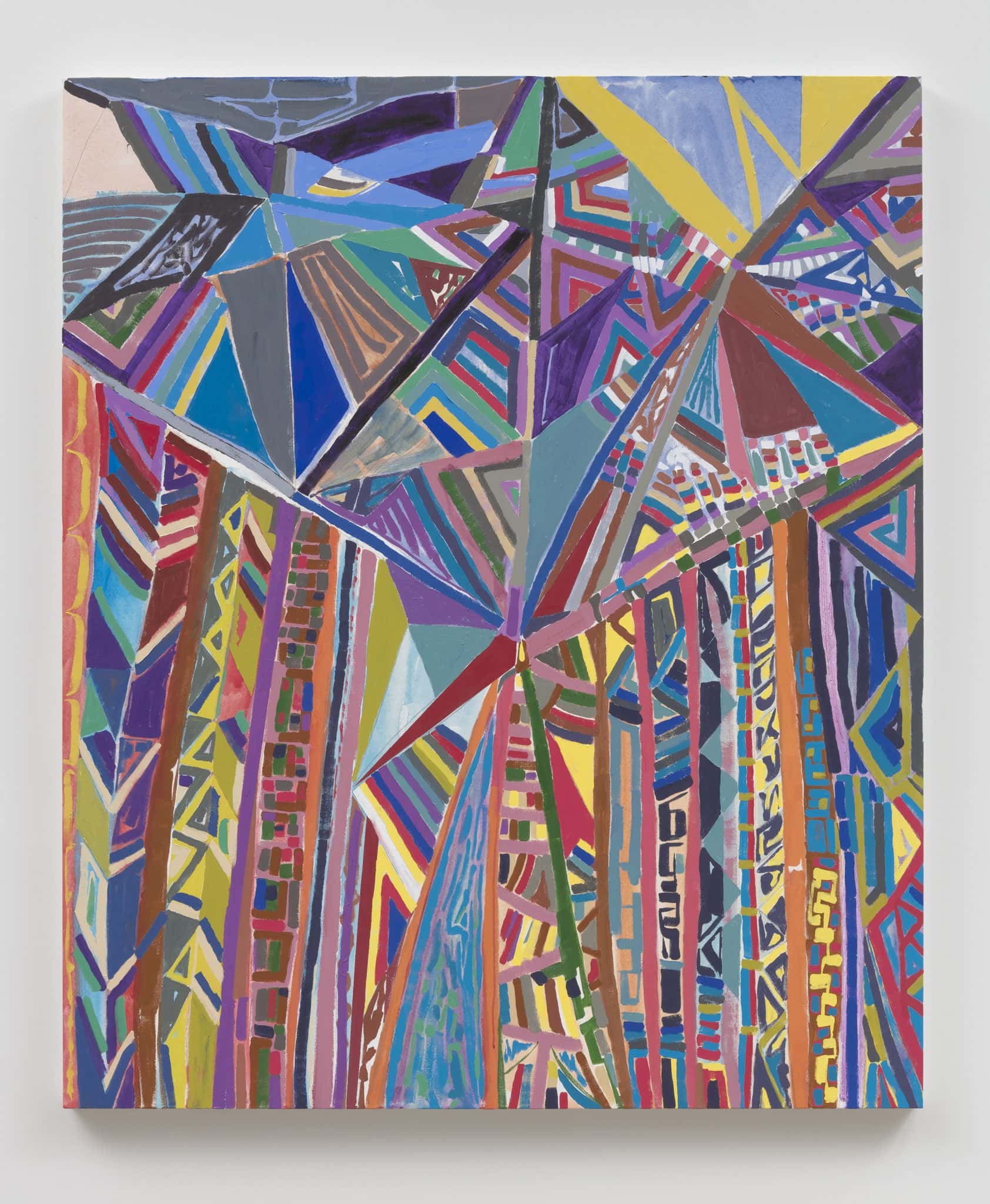 Press Release
Vielmetter Los Angeles is pleased to present Steve Roden's solo exhibition could/cloud. Known for his work in sound, video, sculpture and painting, Roden's work is deeply rooted in an interest in systems that he translates into a highly idiosyncratic aesthetic language across multiple mediums. Taking a particular interest in the relationship between sound, noise and color – specifically the spectrums of noise which are used to determine frequencies in sound as they relate to certain colors – Roden creates a symbiosis between two videos, several ambitious paintings, and a sound installation.
The exhibition features two new video works: detritus and orrery, each a semi-autobiographical moving collage inspired by the discovery of a box of vintage Domus magazines in his father's home. Domus, a monthly architecture and design periodical, has previously served Roden in the creation of a series of paintings and drawings. The first video, detritus, is a 45-minute work rendered as a split screen in which Roden's hands come in and out of the frame as he shifts the paper to create new possibilities of configurations. The second video, orrery, is a 12 minute single-frame study in which colored plexiglass is introduced as another element of manipulation. Throughout the videos, Roden shifts and moves cutouts from the magazine which act as palimpsests, ritualistically conjuring images that appear and dissipate as he continues to shift and transform the source material. At various points throughout, images blend together in resonance yet exist only temporarily, never fixed, like a distant dream or memory. With this act, Roden highlights the transient quality of images, focusing on their mutable nature. The pages of the magazine become both actors and locations for Roden as he continuously reimagines space and composition.
A series of paintings are also included in the exhibition. Each is based on translating sound information into a set of colorful marks and gestures, creating a static yet vibrant visual juxtaposition to the movement of the videos. The sound installation, created by blowing into a sampling of wooden reed boxes taken from a vintage disassembled pipe organ, further adds another layer of kinetic energy to the exhibition as sounds emanate through four speakers placed throughout the gallery. The synchronic dialogue created through various stimuli bump into each other and "touch" in moments of harmony and discord, melding and confusing definitions between the three seemingly disparate modes of creation.
Steve Roden received an MFA from the Art Center College of Design in Pasadena, CA. Recent solo and two-person exhibitions include, the walls with sand in a single neutral color, Spazioersetti, Udine, Italy; Steve Roden, La Kunsthalle Mulhouse Center for Contemporary Art, Mulhouse, France; Steve Roden and Alexandra Grant: These Carnations Defy Language at the Pasadena Museum of California Art; The Spaces Contained In Each (Installation), St. Cornelius Chapel, Governor's Island, New York, NY (collaboration with Stephen Vitiello); Jenny Perlin & Steve Roden, Cleveland Institute of Art, Cleveland, OH; bells, shells, steps and silences, Los Angeles Contemporary Exhibitions, Los Angeles, CA; some small fires, Run Run Shaw Creative Media Center, City University of Hong Kong; a song without words / a music without sound, Le Bon Accueil, Rennes, France; Steve Roden: In Between; A Mid-Career Survey, curated by Howard Fox, Armory Center for the Arts, Pasadena, CA; and when words become forms, Pomona College Museum of Art, Claremont, CA. Roden's work has also been included in exhibitions at the Santa Barbara Museum of Art, Santa Barbara, CA; the Museum of Contemporary Art, San Diego, CA; Gallery 400 at the University of Illinois, Chicago; The Menil Collection, Houston, TX; the Institute of Contemporary Arts, London, UK; the Aspen Art Museum, Aspen, Colorado; and Sculpture Center, New York, NY among many others. Steve Roden's work is in several public collections including the Hammer Museum; the Los Angeles County Museum of Art; The Museum of Contemporary Art, Los Angeles; The Museum of Contemporary Art, San Diego; The Palm Springs Museum; The Pomona College Museum of Art; The Arizona State University Art Museum; The Henry Art Gallery; The National Museum of Contemporary Art, Athens, Greece; and the Weatherspoon Art Museum, The University of North Carolina at Greensboro, Greensboro, NC.
The gallery is located at 1700 S Santa Fe Avenue, south of the 10 freeway. Parking is available on the north parking lot adjacent to the building. Gallery hours are Tuesday through Saturday from 10 am –to 6 pm and by appointment.