Images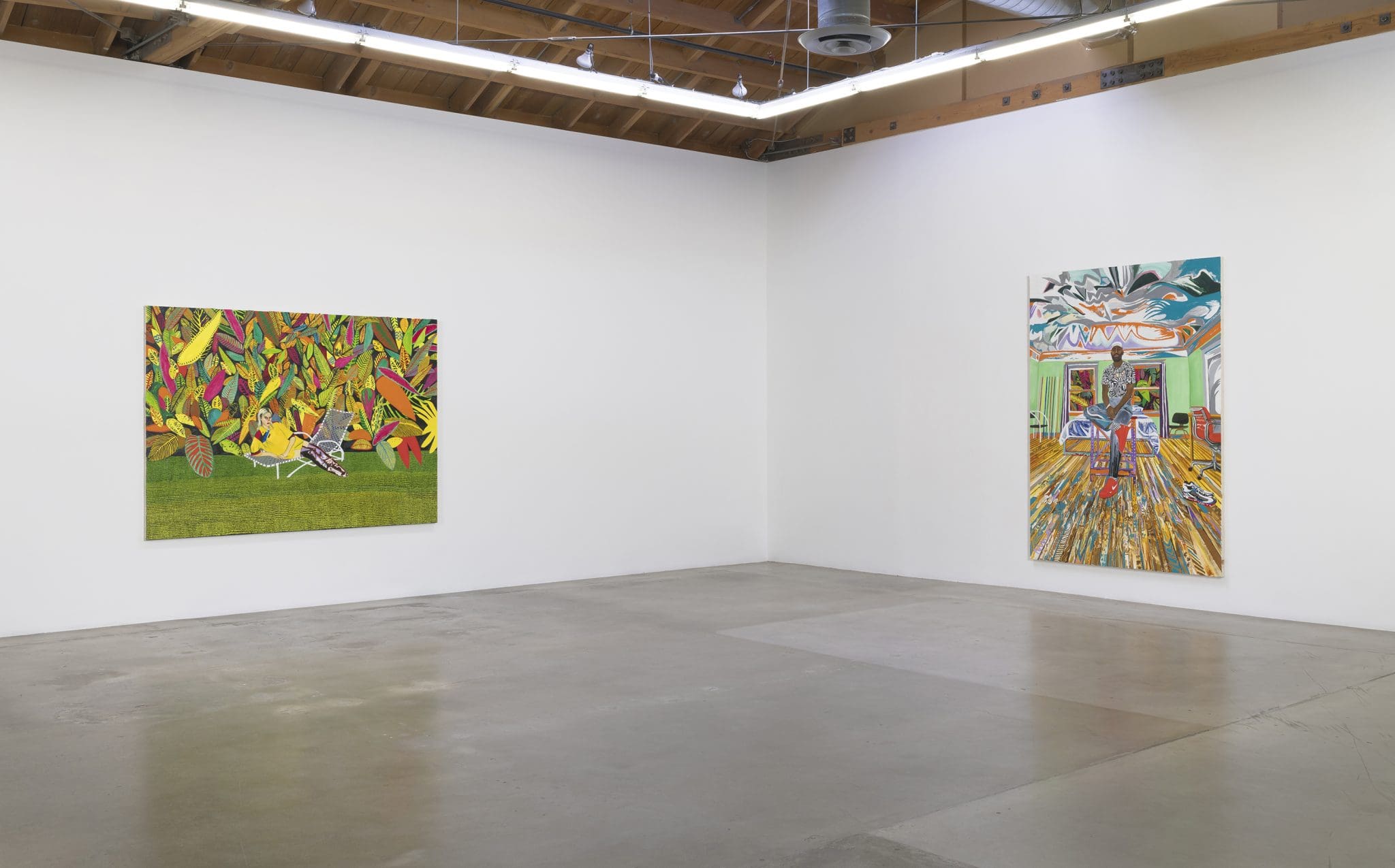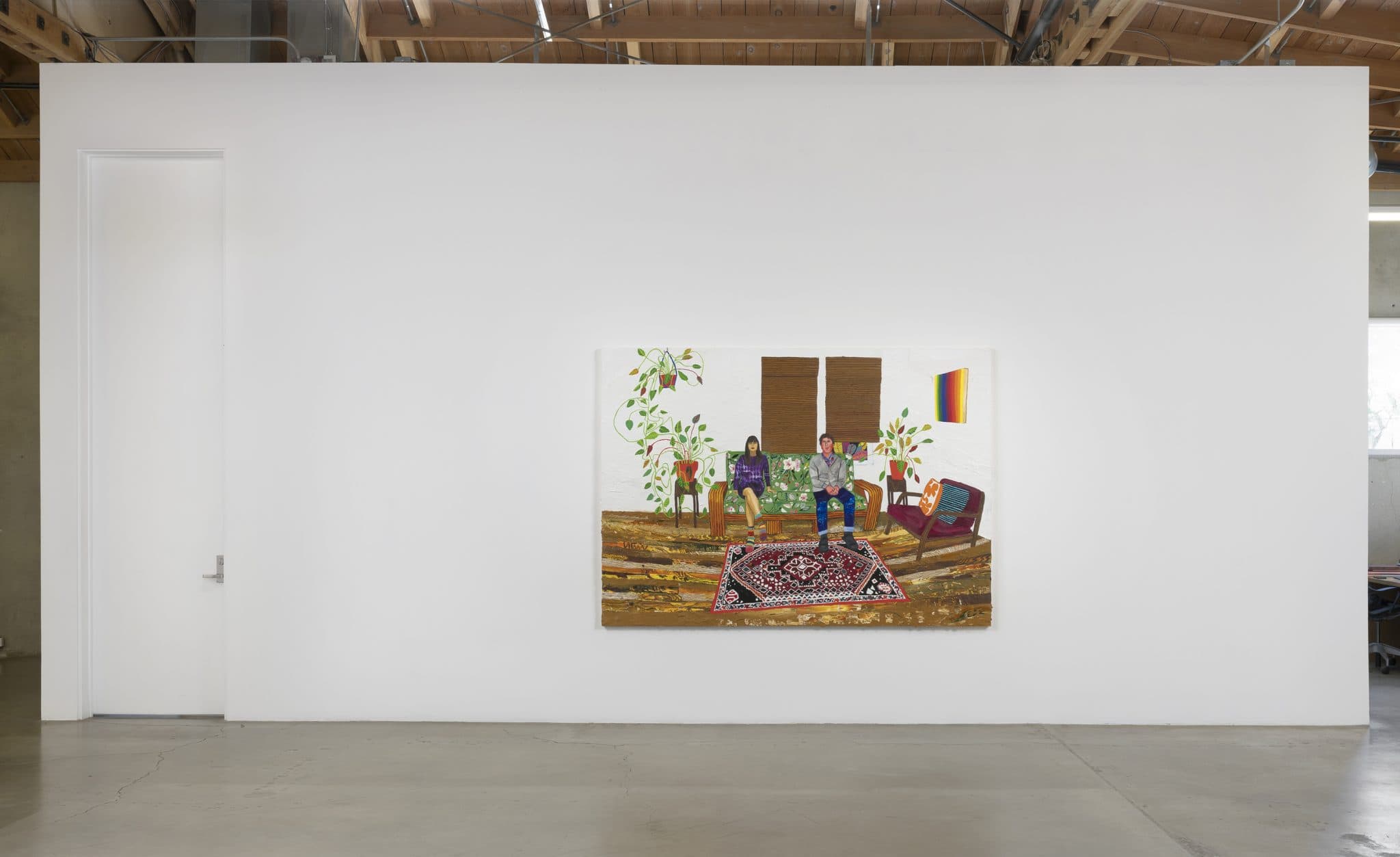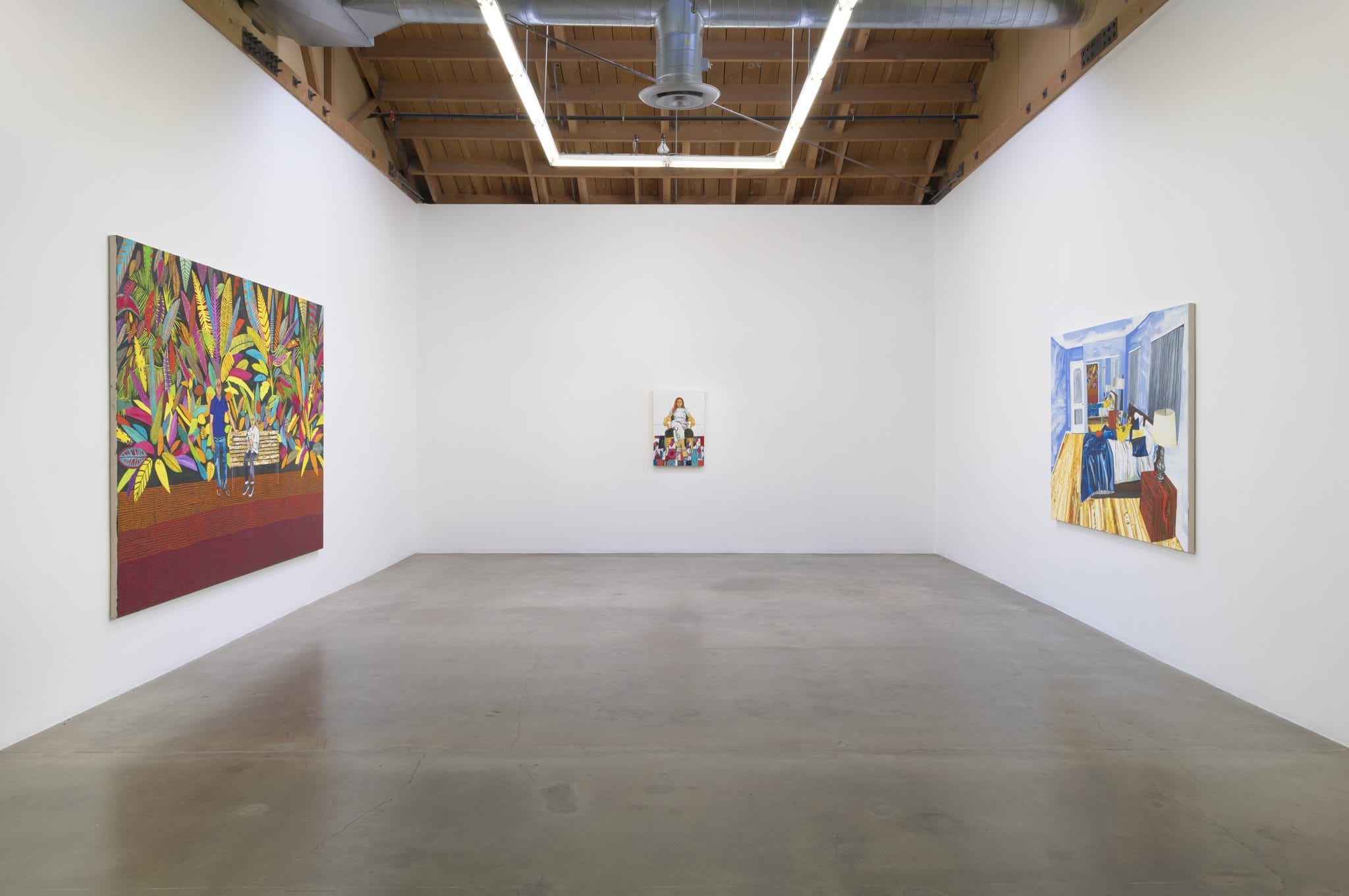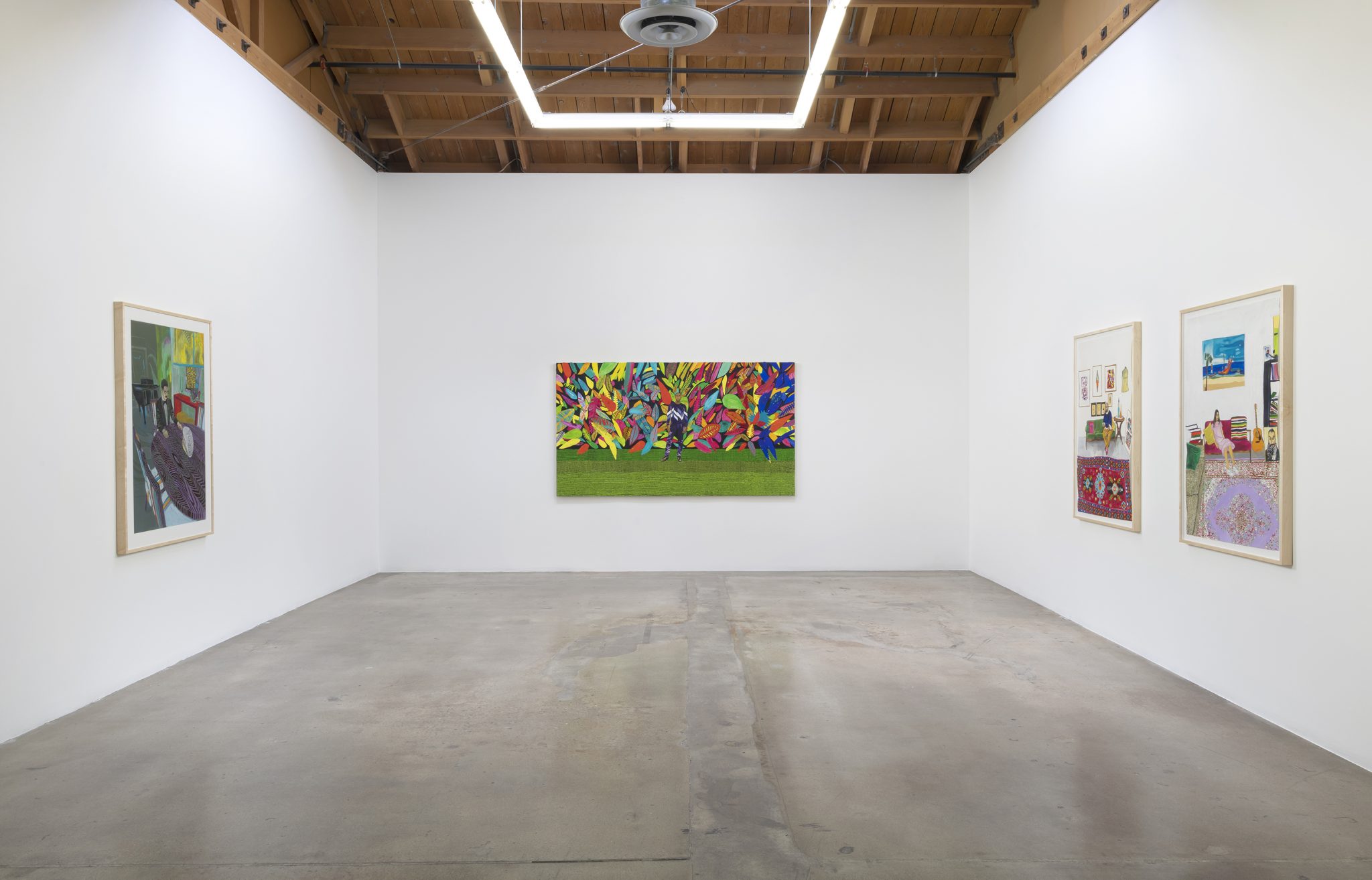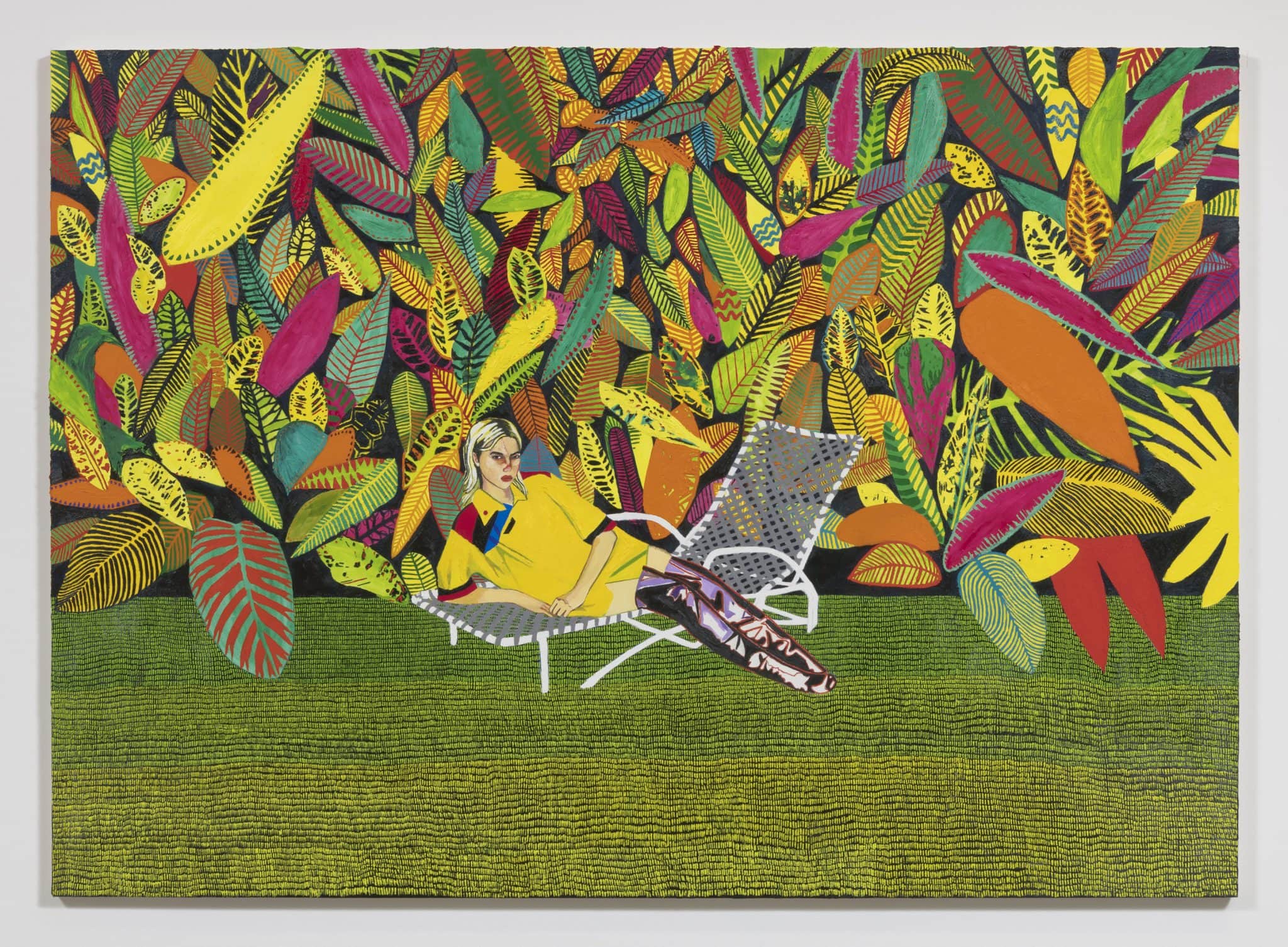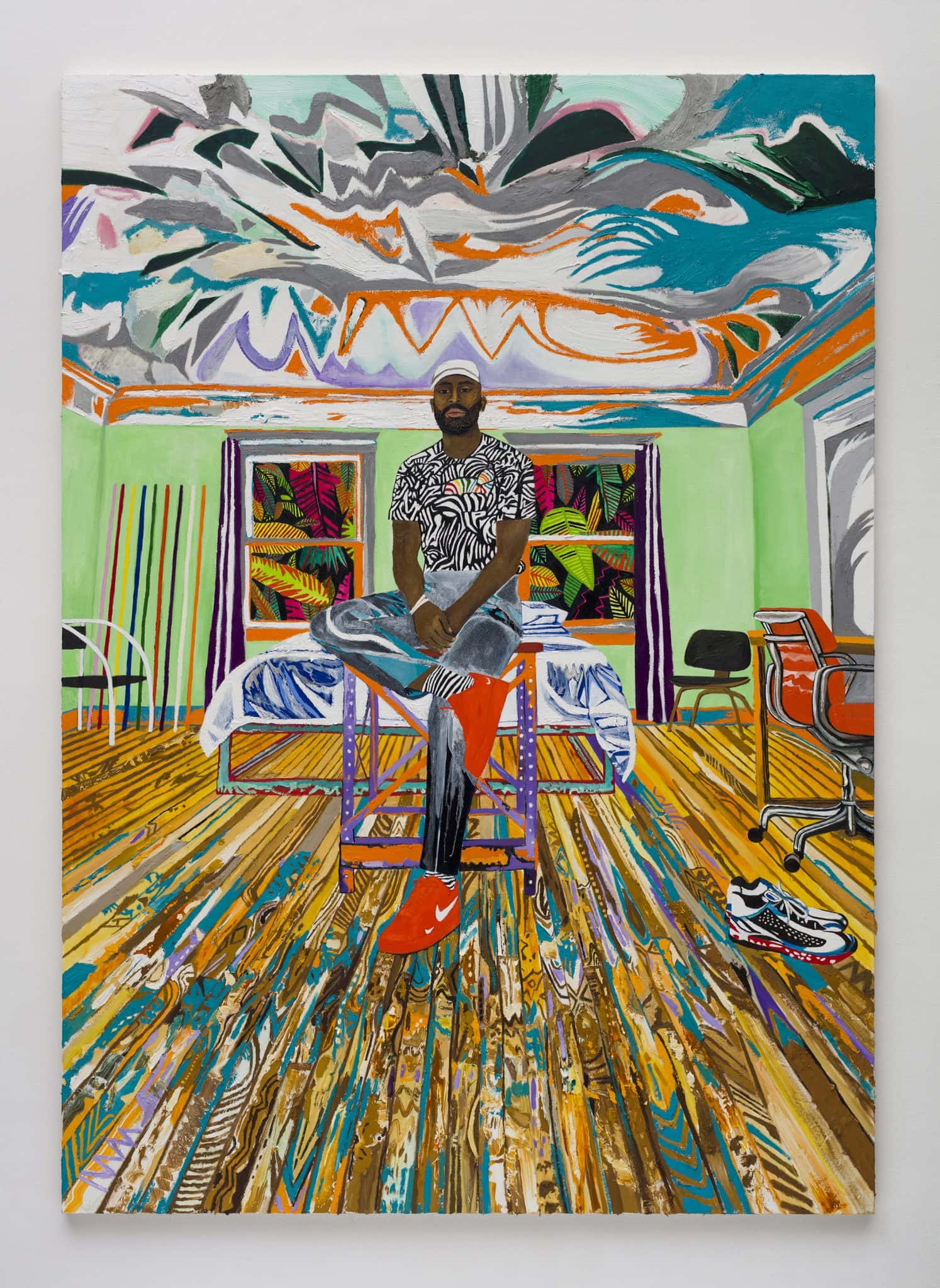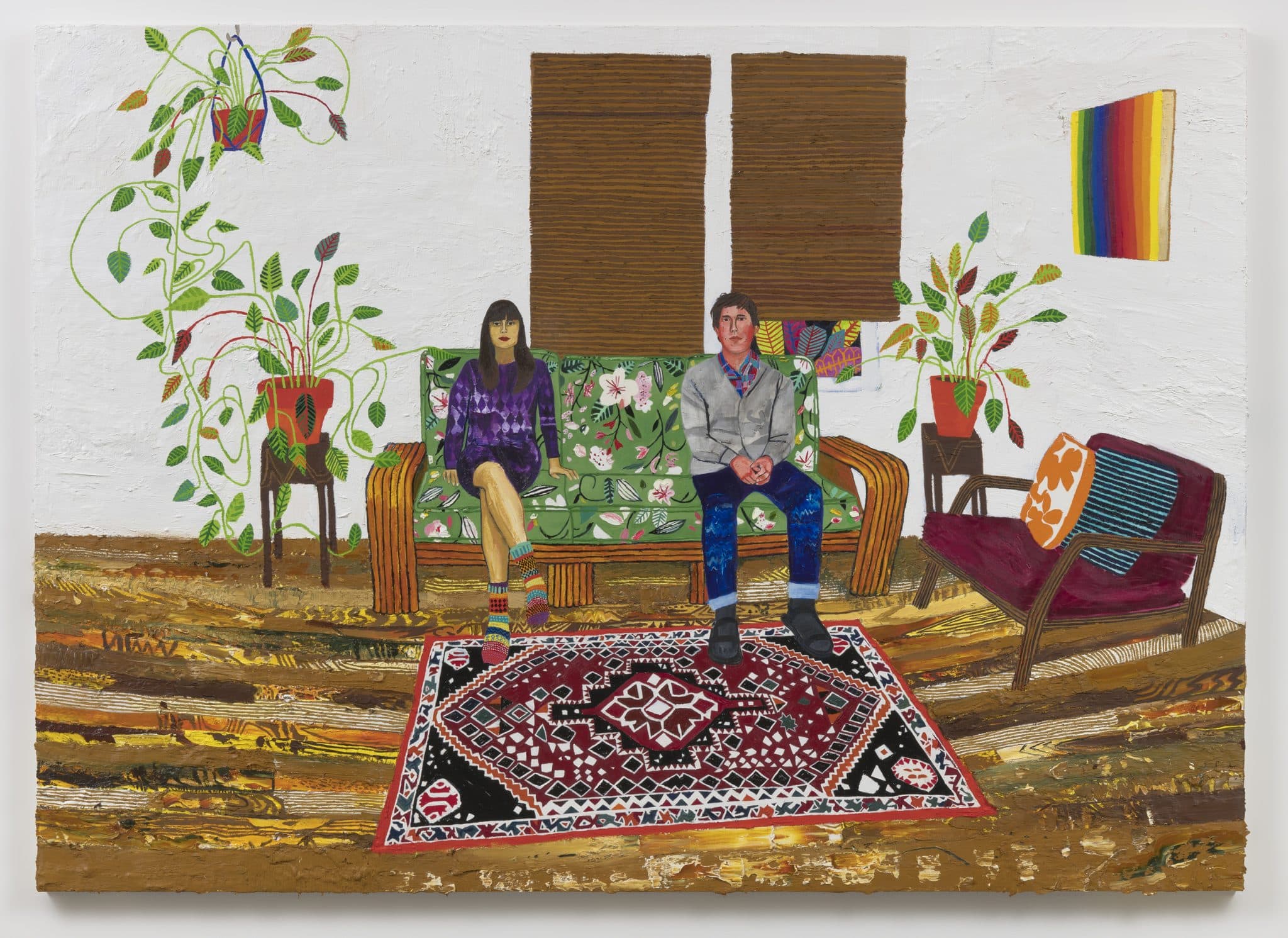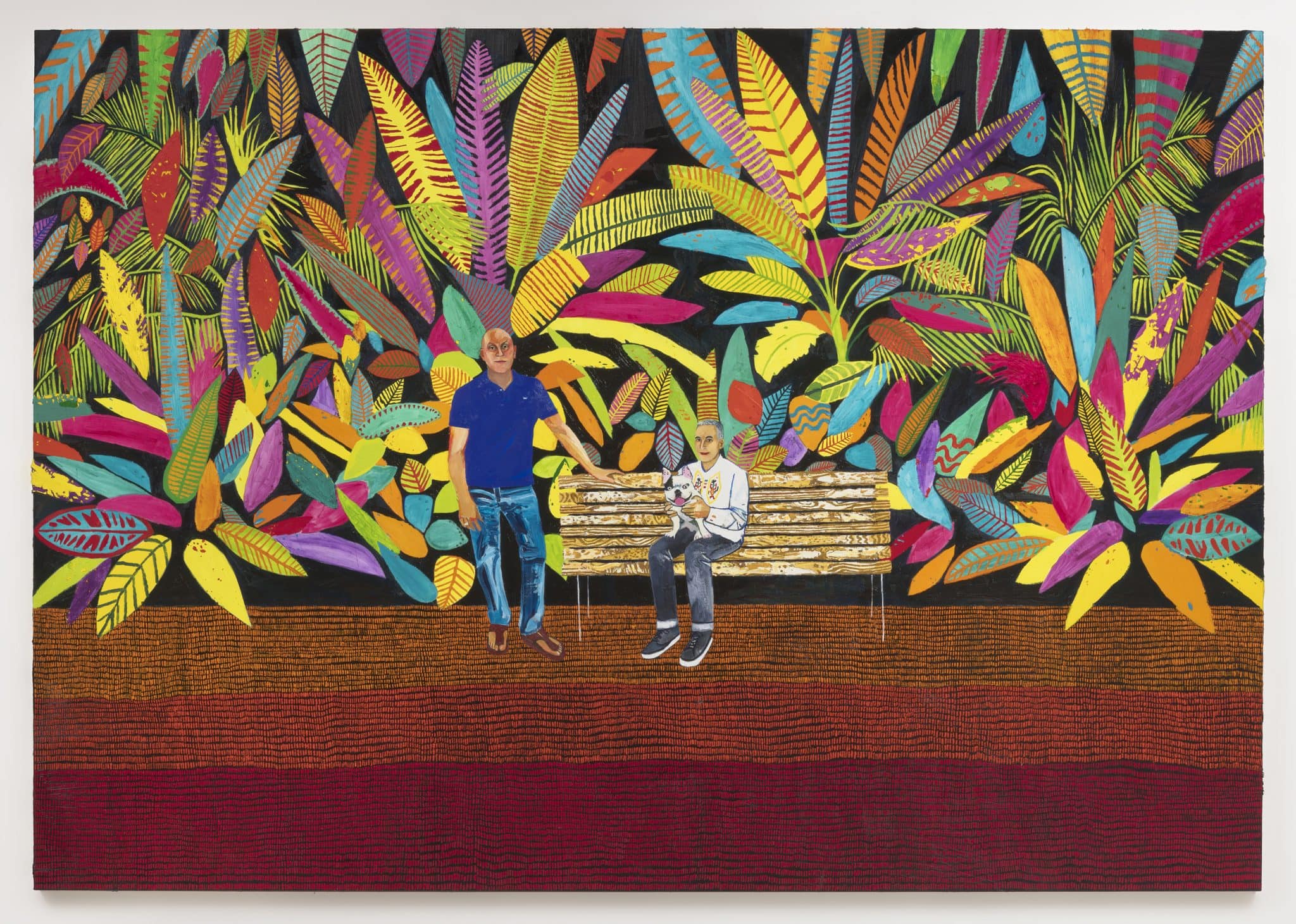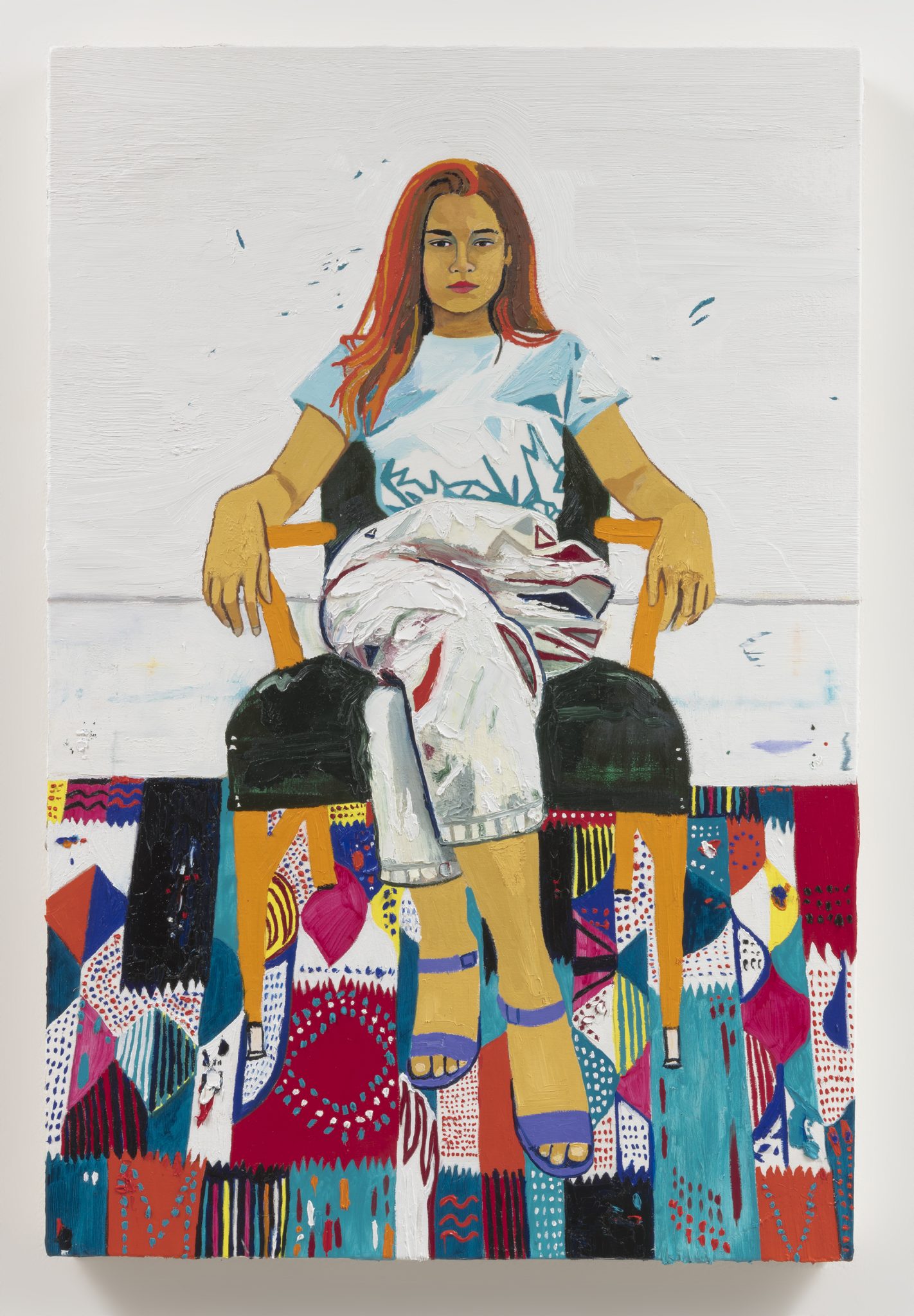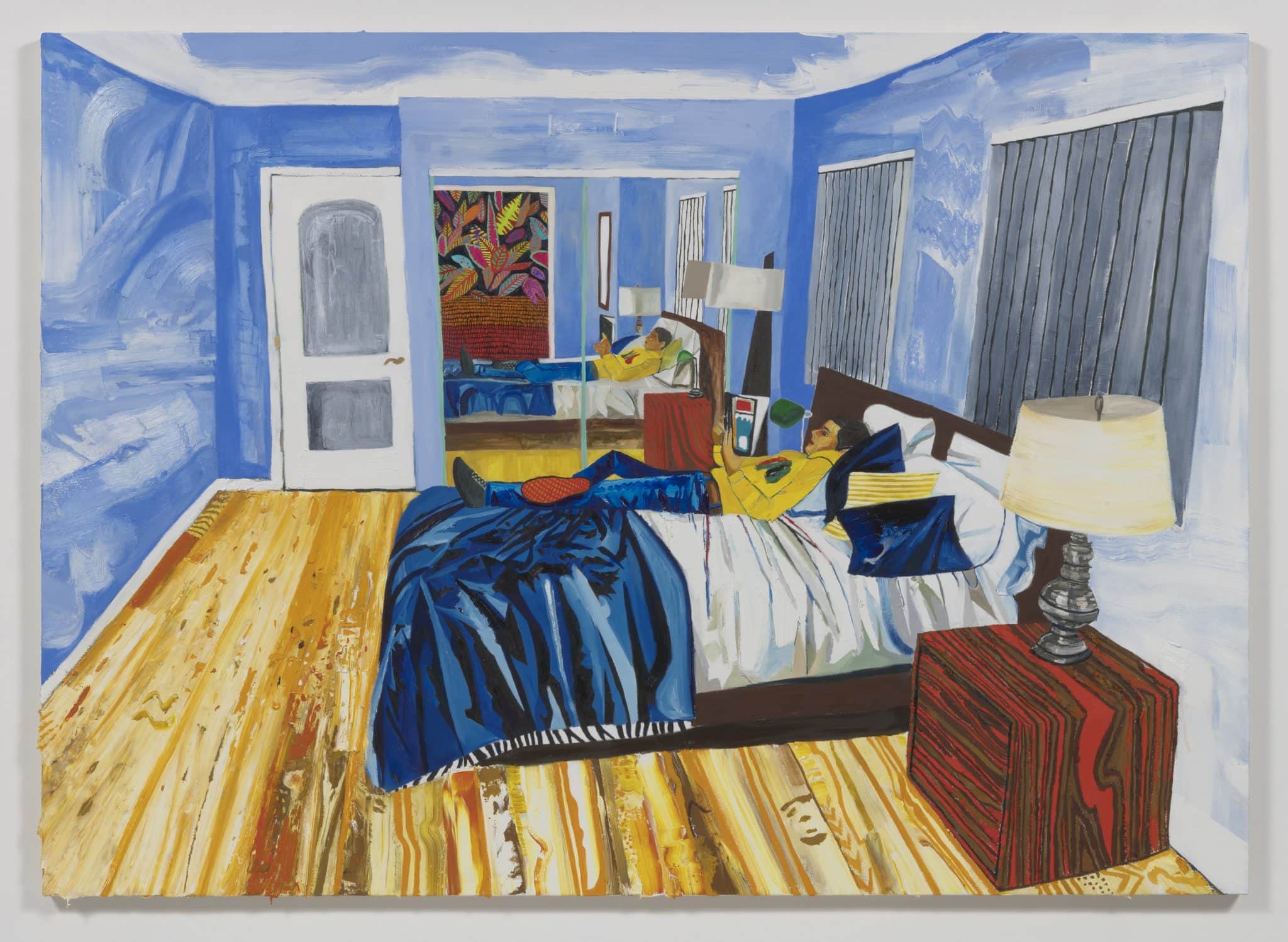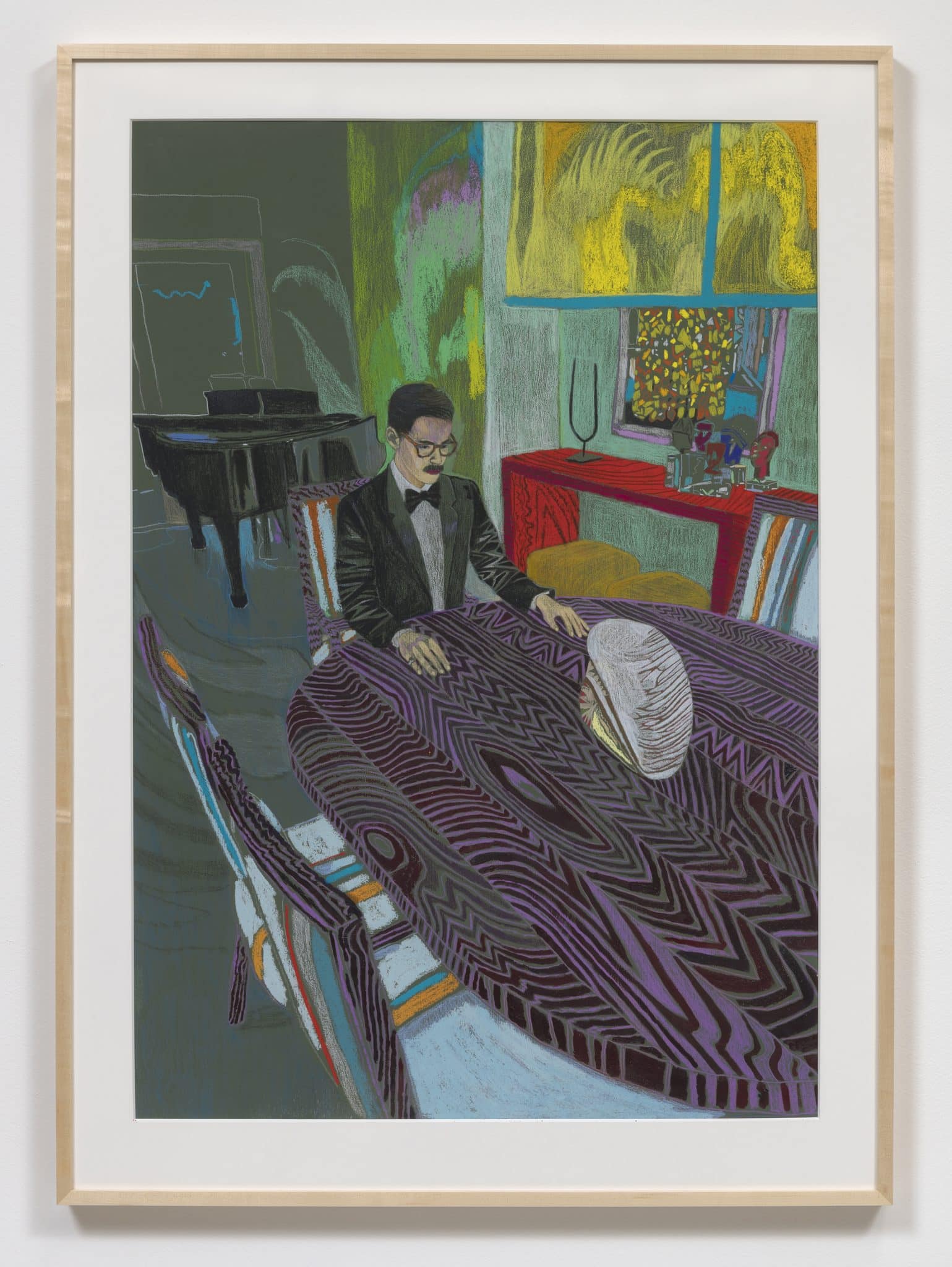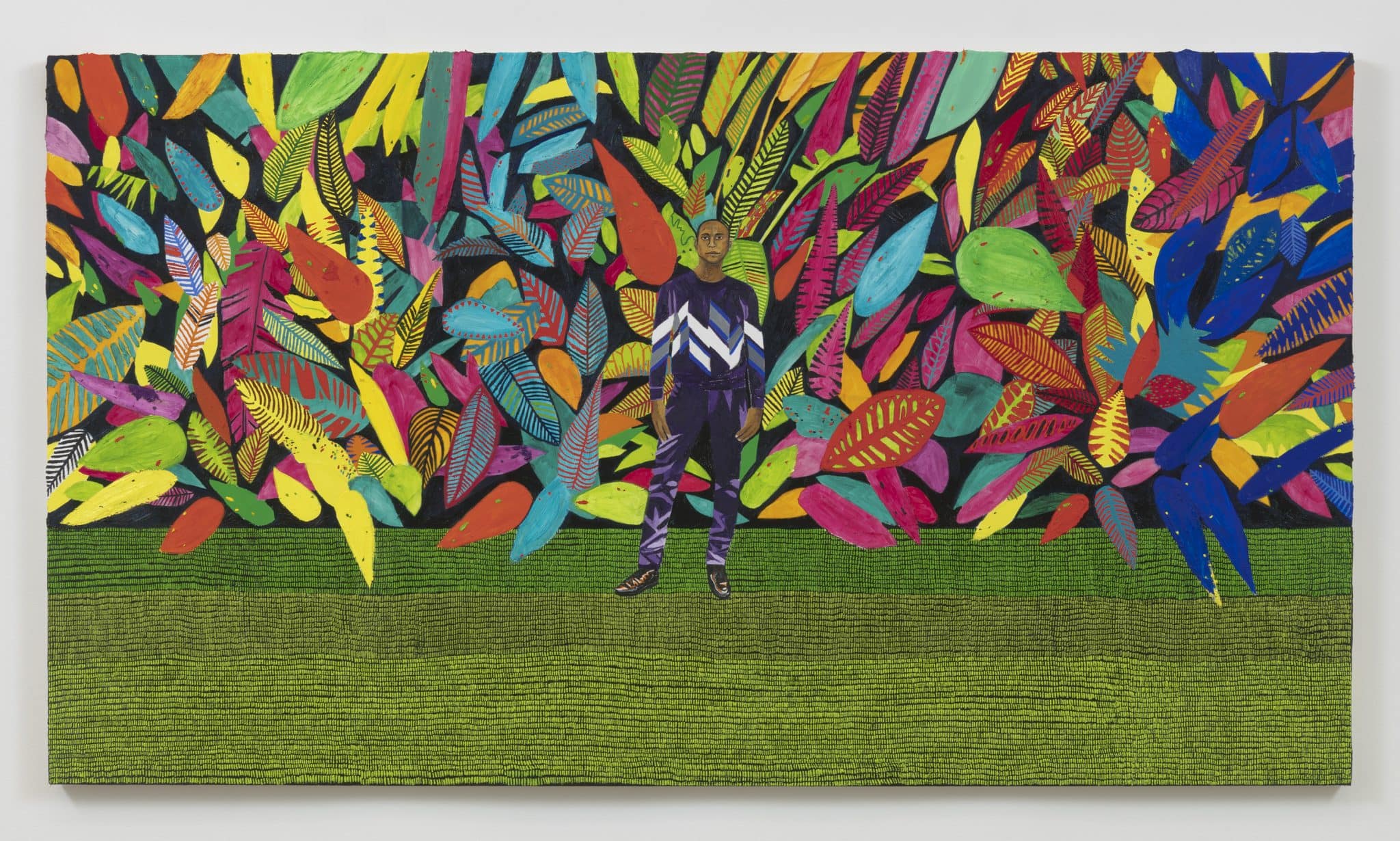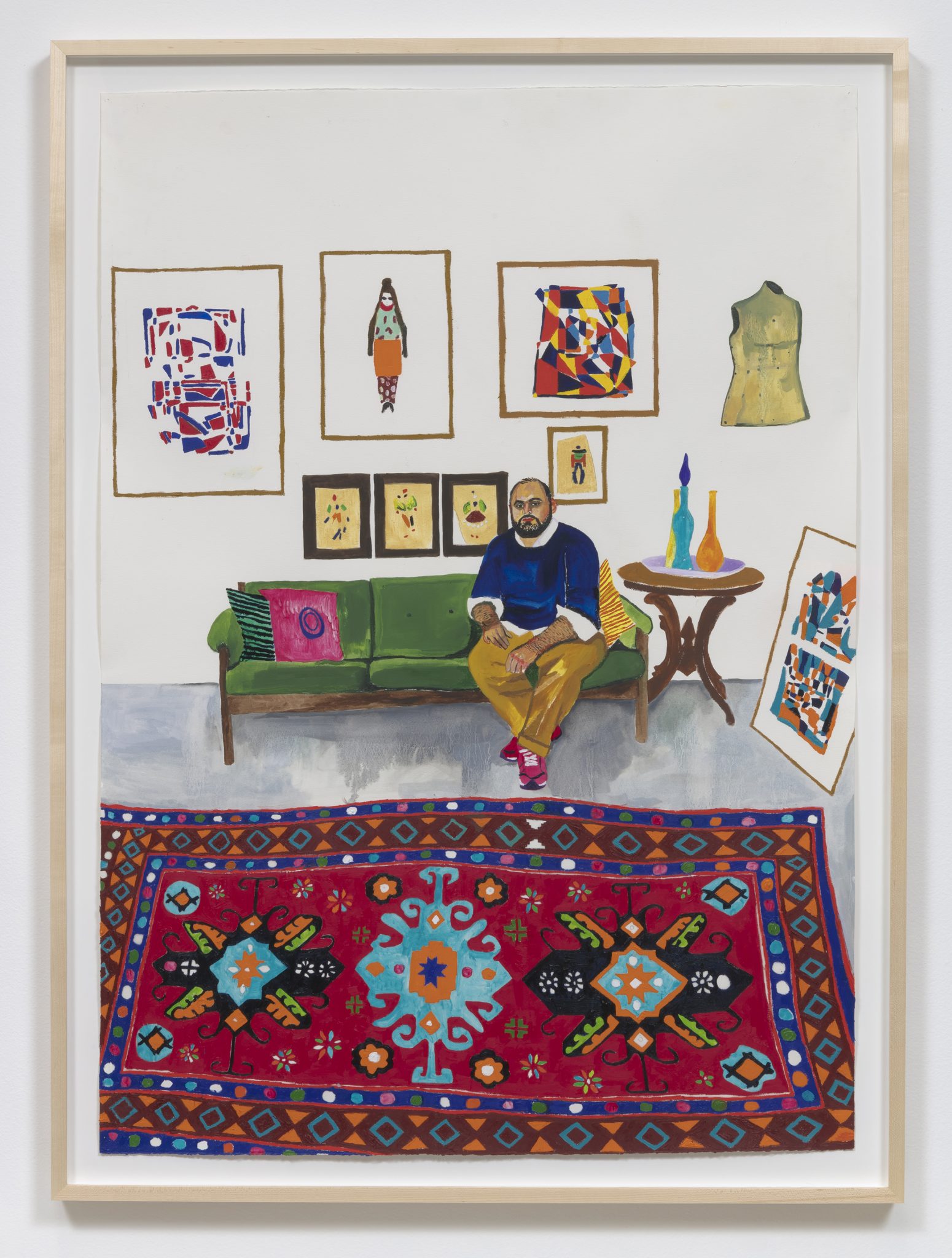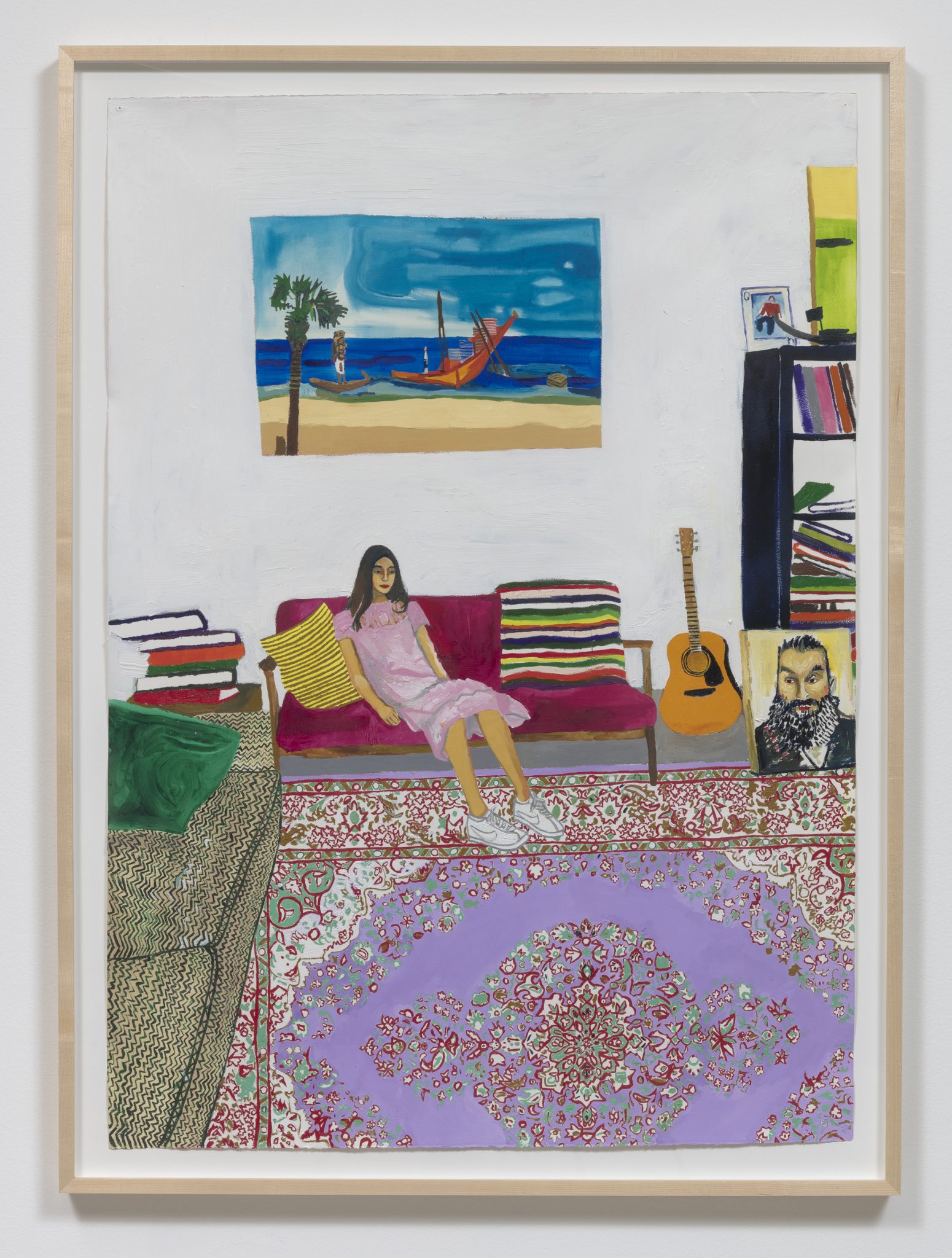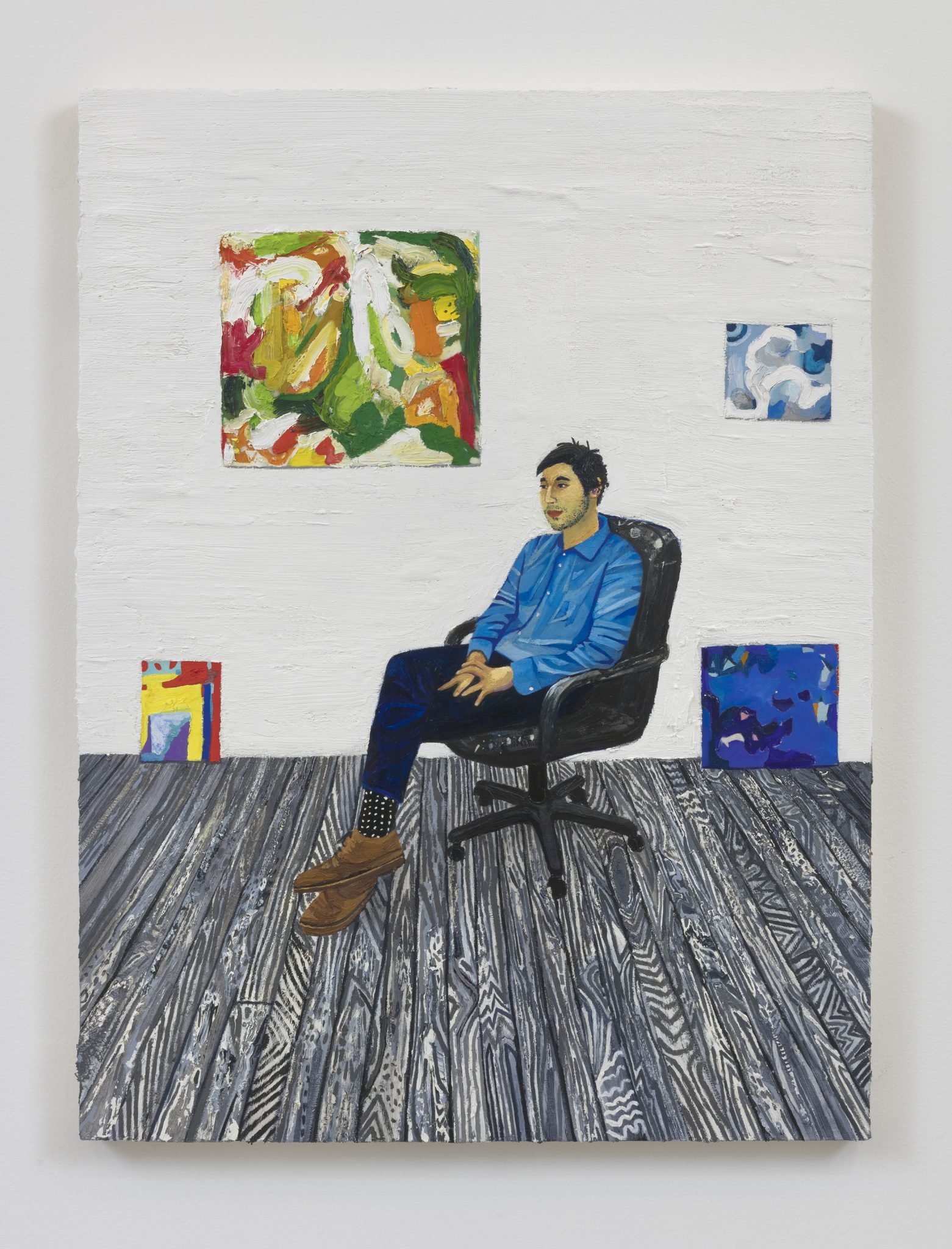 Press Release
Vielmetter Los Angeles is pleased to present Raffi Kalenderian's fourth solo exhibition, Memento Vivo. Continuing his interest in composing portraits that fuse subject and environment, Kalenderian presents paintings on canvas and paper that depict individuals in densely patterned interiors and high-contrast exteriors made up of hotly hued tropical plants. Between these two modes, Kalenderian displays an unreality of space. The figures are self-possessed and unflinching in their gaze, encompassed by expressive environments that challenge the hierarchy between figure and background. In each work, equal weight is given to capturing the sitter's likeness as to depicting richly intricate settings in which scale and orientation are playfully manipulated to imbue the space with a psychological charge. For Kalenderian, the vividly toned plants, which appear in almost every painting represents a celebratory attitude of renewal and growth against seemingly impenetrable darkness. Statuesque, unmoving and unafraid, the figures hold their own space amidst the visual exuberance of the spaces they inhabit.
In Thed Jewel, Thed calmly meets the viewer's gaze as if ready to listen. The floorboards radiating from beneath him shift from the usual wood grain into a fantastic turquoise and purple pattern, mirroring the hallucinatory ceiling painted in an incongruous palette of grey, orange, turquoise, and purple. The composition of the painting is balanced by harmonies between objects. The swirling pattern of the ceiling echoes the design of Thed's t-shirt. Black armchairs anchor either side of the painting and draw one's eye to the ceiling and down to a pair of sneakers in black, red, white and teal, which nearly blend into the floorboards. Thed's bright red shoes draw the eye back into the interior, first to a desk chair and then back toward the tropical plants that peek into the windows, suggesting another reality beyond the room he inhabits.
Kalenderian's portraits celebrate people as they are, in unpretentious environments rendered fantastic through vibrant patterning, brushstrokes, and vivacious color. Bringing attention to compositional details one might normally overlook –the ornamental quality of a wooden floorboard or the unexpected harmony between a stack of books and nearby throw blanket (Erika, 2019)– Kalenderian teases out moments of aesthetic pleasure in everyday objects, reminding us to savor the simple pleasures of daily life, or as the title of the show suggests, to "remember to live".
Raffi Kalenderian graduated with a BFA from UCLA in 2004. His work has been featured in solo and group exhibitions at University Art Museum, Long Beach; Kunstmuseum St Gallen, St Gallen, Switzerland; the Saatchi Gallery, London, UK; Galerie Peter Kilchmann, Zurich, Switzerland; Buchmann Galerie, Berlin; Galerie Lefebvre & Fils, Paris; Lundgren Gallery, Palma de Mallorca, Space; Eleven Rivington, New York, NY; and Brand New Gallery, Milan.
Vielmetter Los Angeles is located at 6006 Washington Blvd in Culver City. By appointment only.