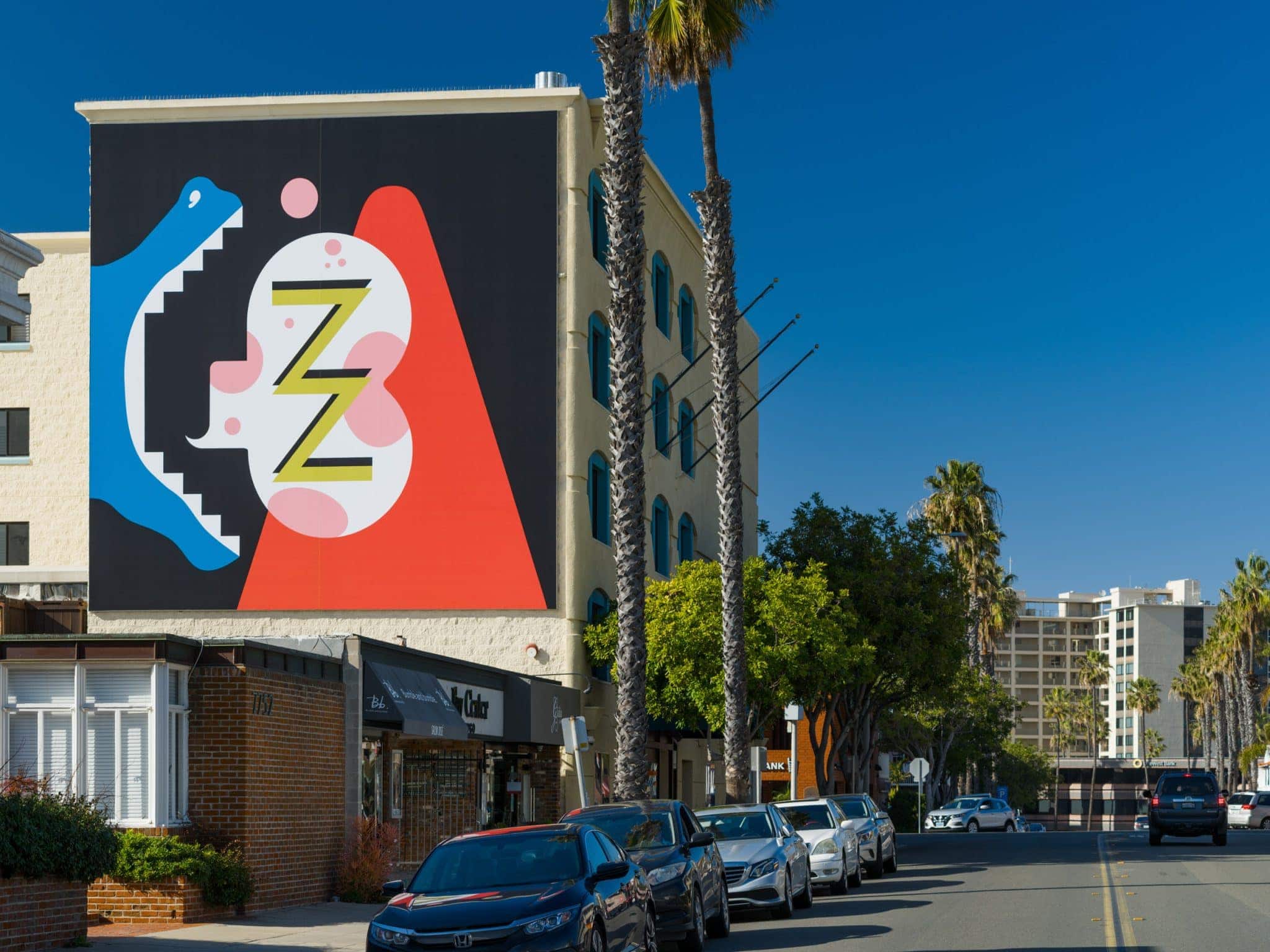 January 28, 2021 — January 31, 2022
7766 Fay Avenue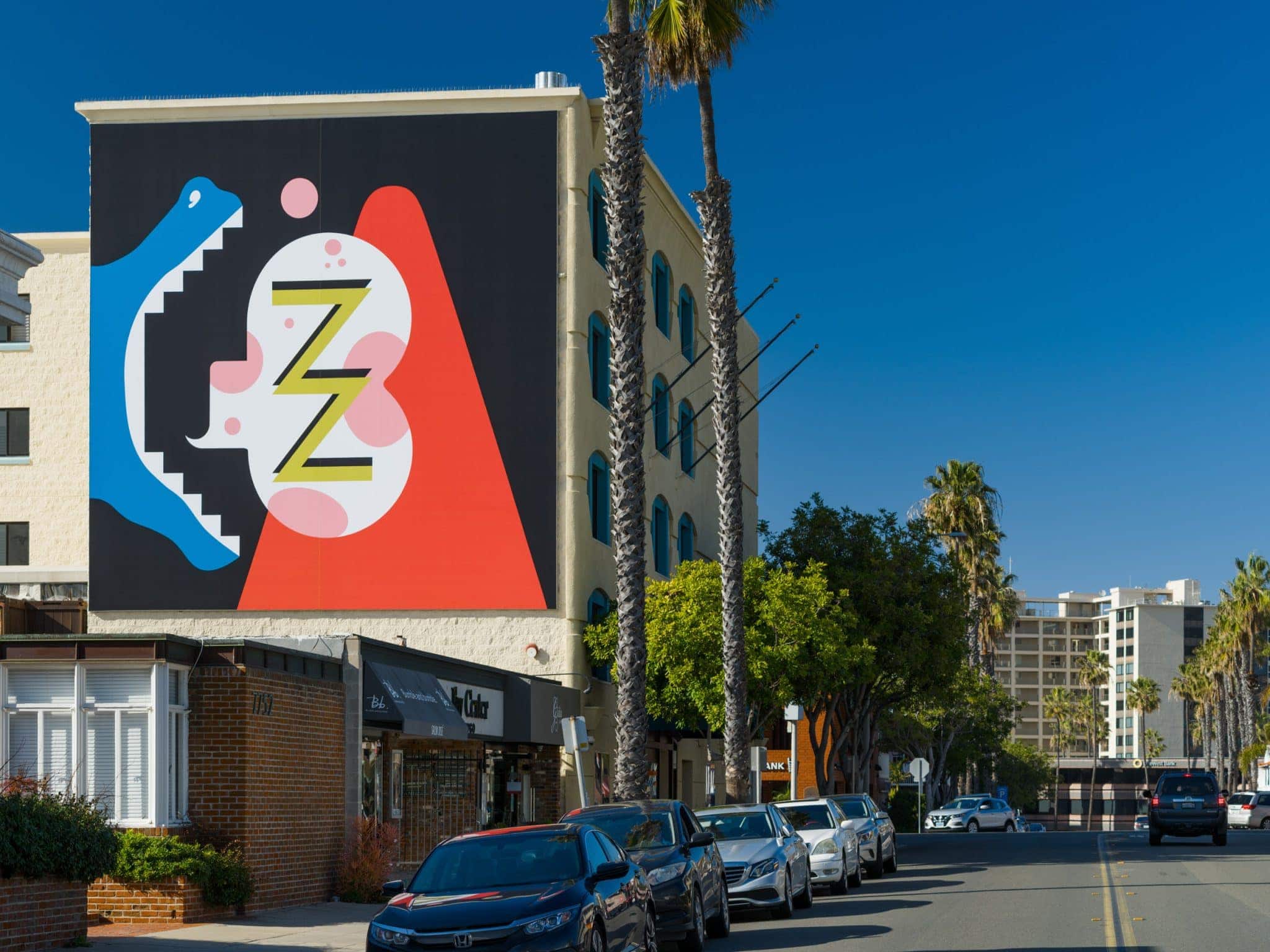 ---
Math Bass's mural Newz! exemplifies the artist's unique visual lexicon of forms and symbols that are meant to exist in a mutable world full of shifting perspectives and (re)interpretation. The fluid and often surreal nature of the subject matter allows for an experience where there are a multitude of meanings to be gleaned. Distinct to the artist's Newz! series, developed over the last several years, recognizable forms appear, reappear, become sorted, combined, and evolve into geometric abstraction. Graphic information is subtlety repurposed through an acknowledgement of the inseparable link between form and meaning to pursue alternative definitions of identity, meaning, and space.  
 Math Bass breaks down the common boundaries found across a range of media and modes of presentation, in order to actively engage the viewer in both surreal and everyday ways. They were born in 1981 in New York, NY. They received a BA from Hampshire College in 2003 and went on to receive an MFA in Visual Arts from University California Los Angeles in 2011. Through large-scale installations incorporating painting, performance, sound, video, and sculpture, Bass emphasizes ambiguous forms to produce multiple ways of seeing a single composition. 
Bass's work has been featured in many notable institutions. They have had solo exhibitions at Hammer Museum, Los Angeles; The Jewish Museum, New York; MOMA PS1, New York; and Yuz Musuem, Shanghai. They participated at the Made in L.A. Biennial at the Hammer Museum, Los Angeles in 2012. Their work is included in the permanent collections of Los Angeles County Museum of Art; the Hammer Museum, Los Angeles; and Yuz Museum, Shanghai. Bass lives and works in Los Angeles, CA. 
Photos by Philipp Scholz Rittermann