Images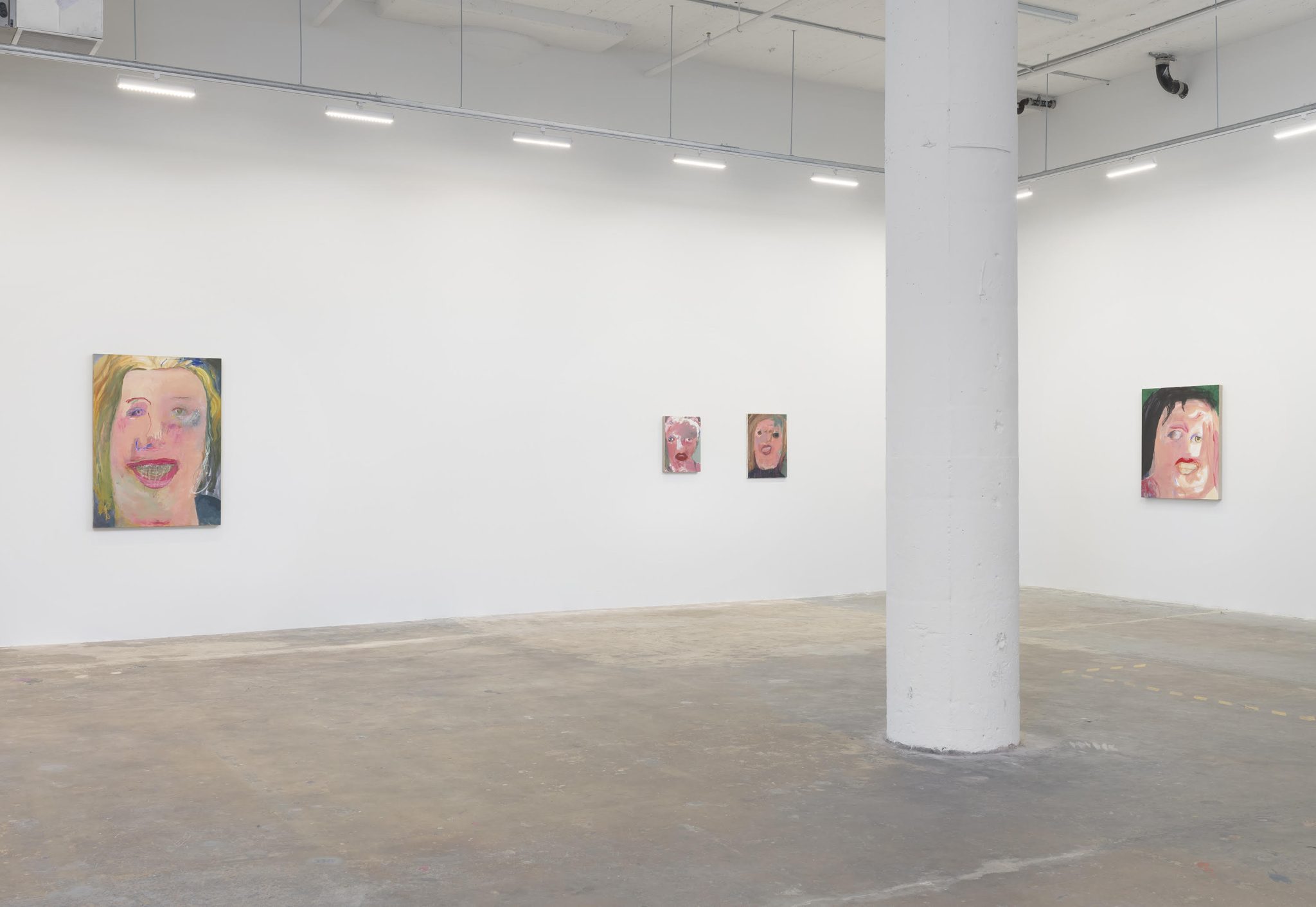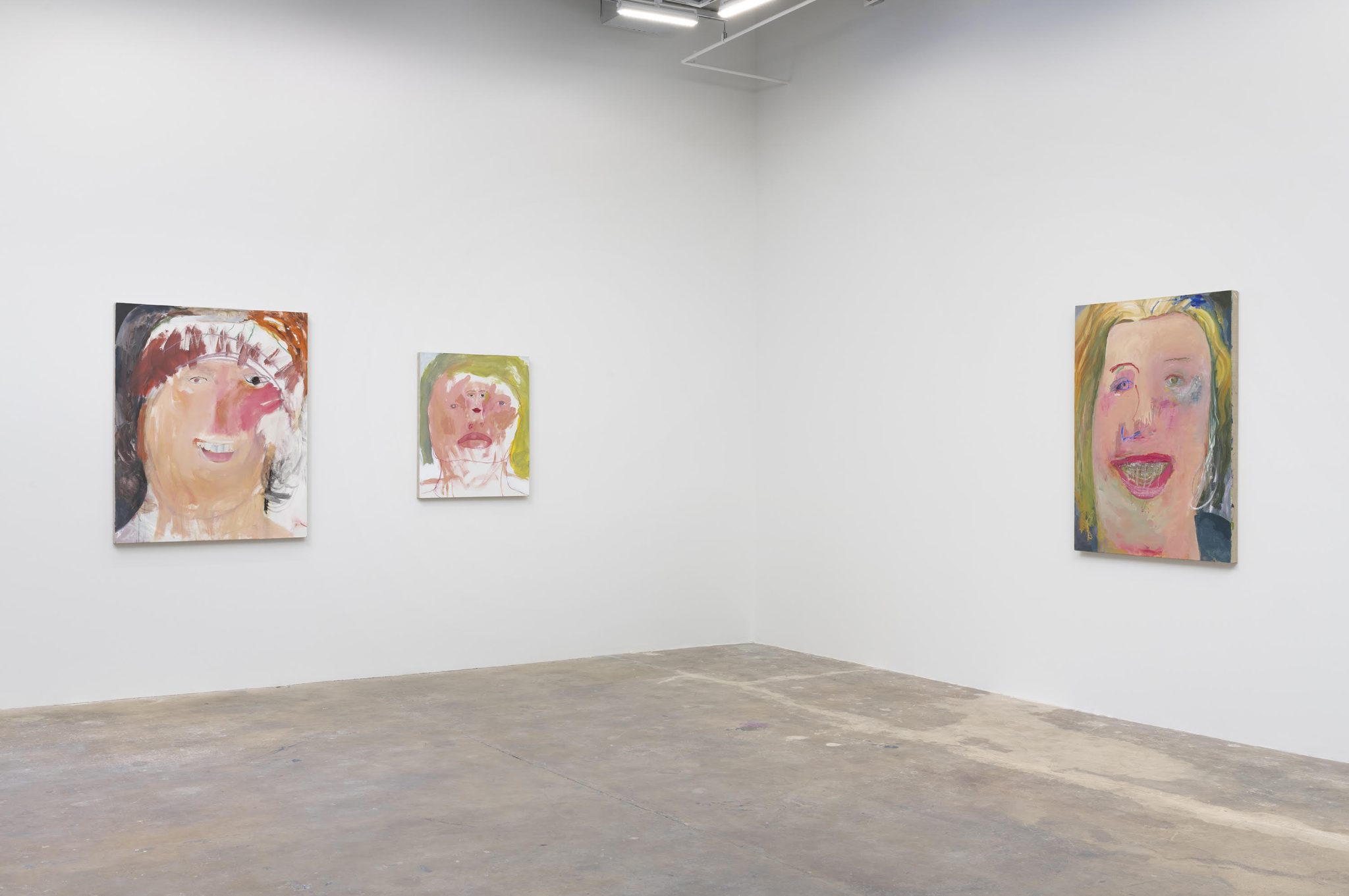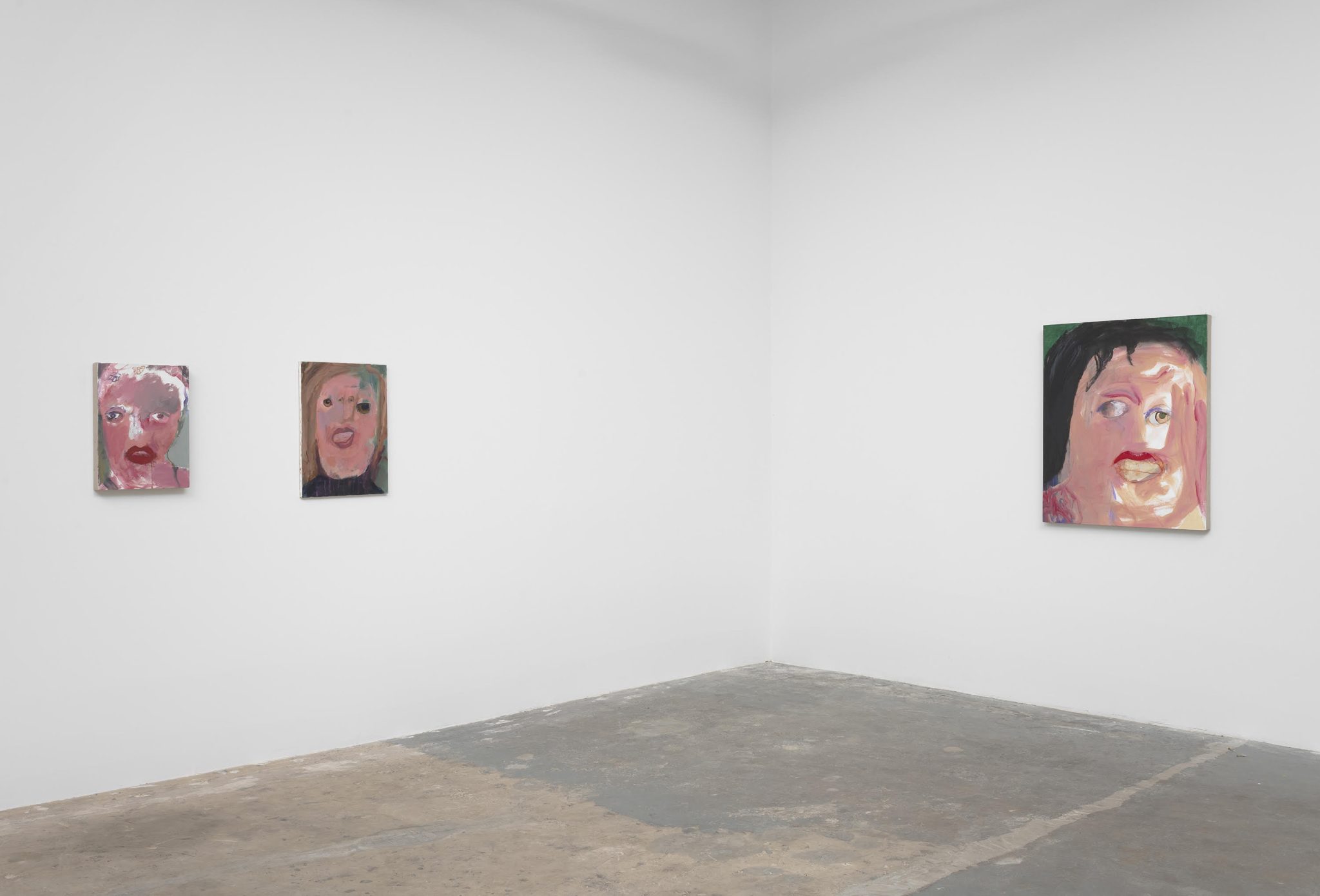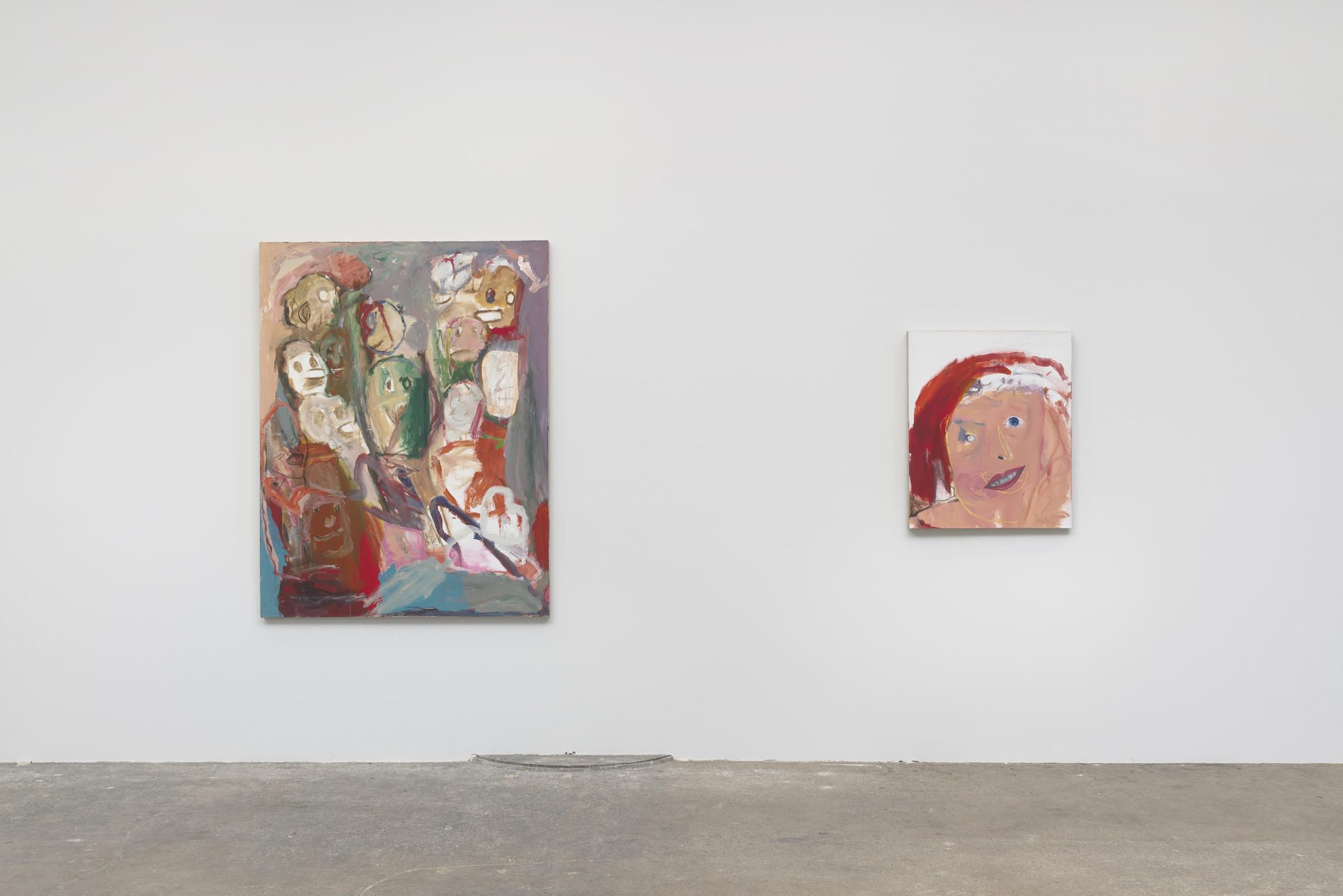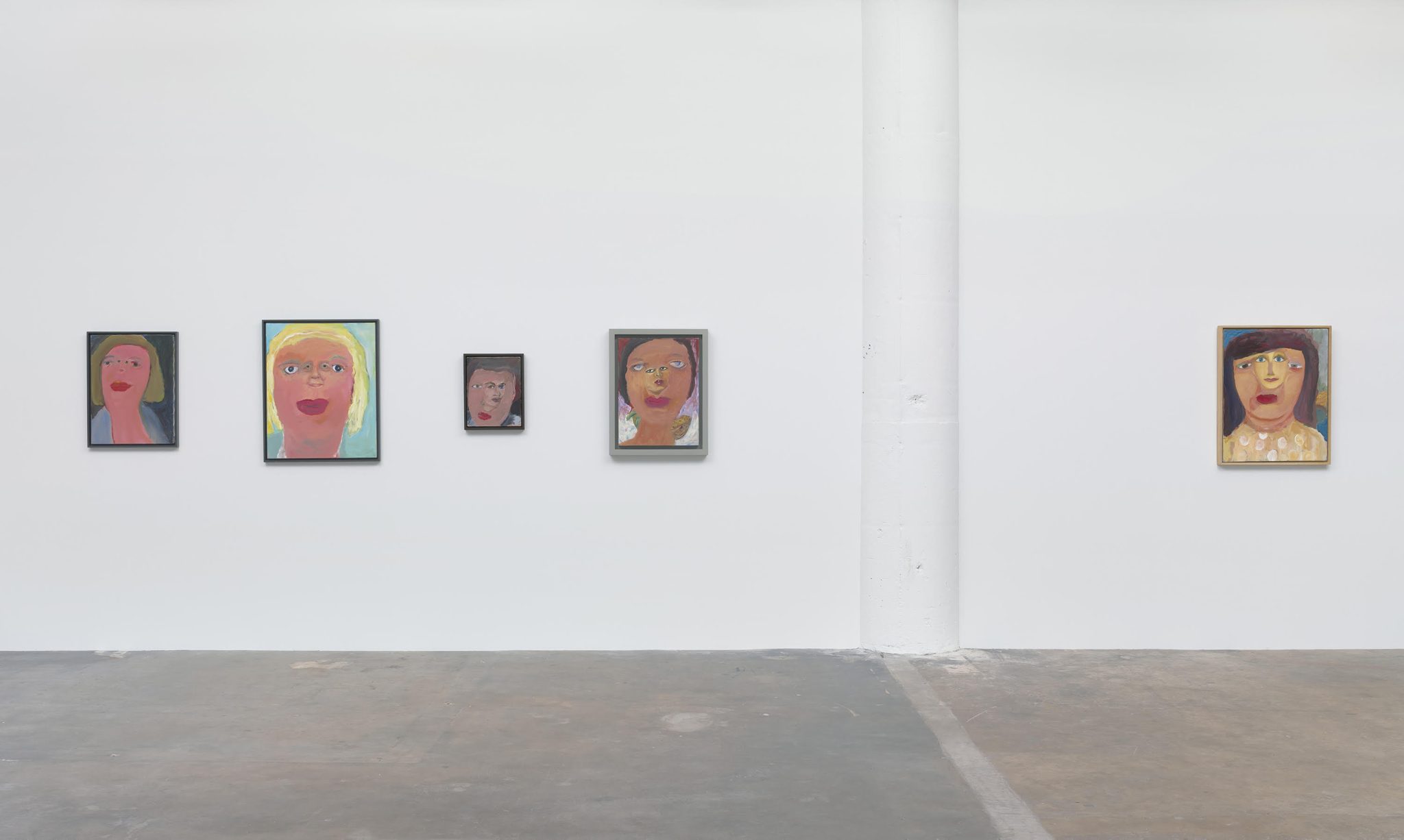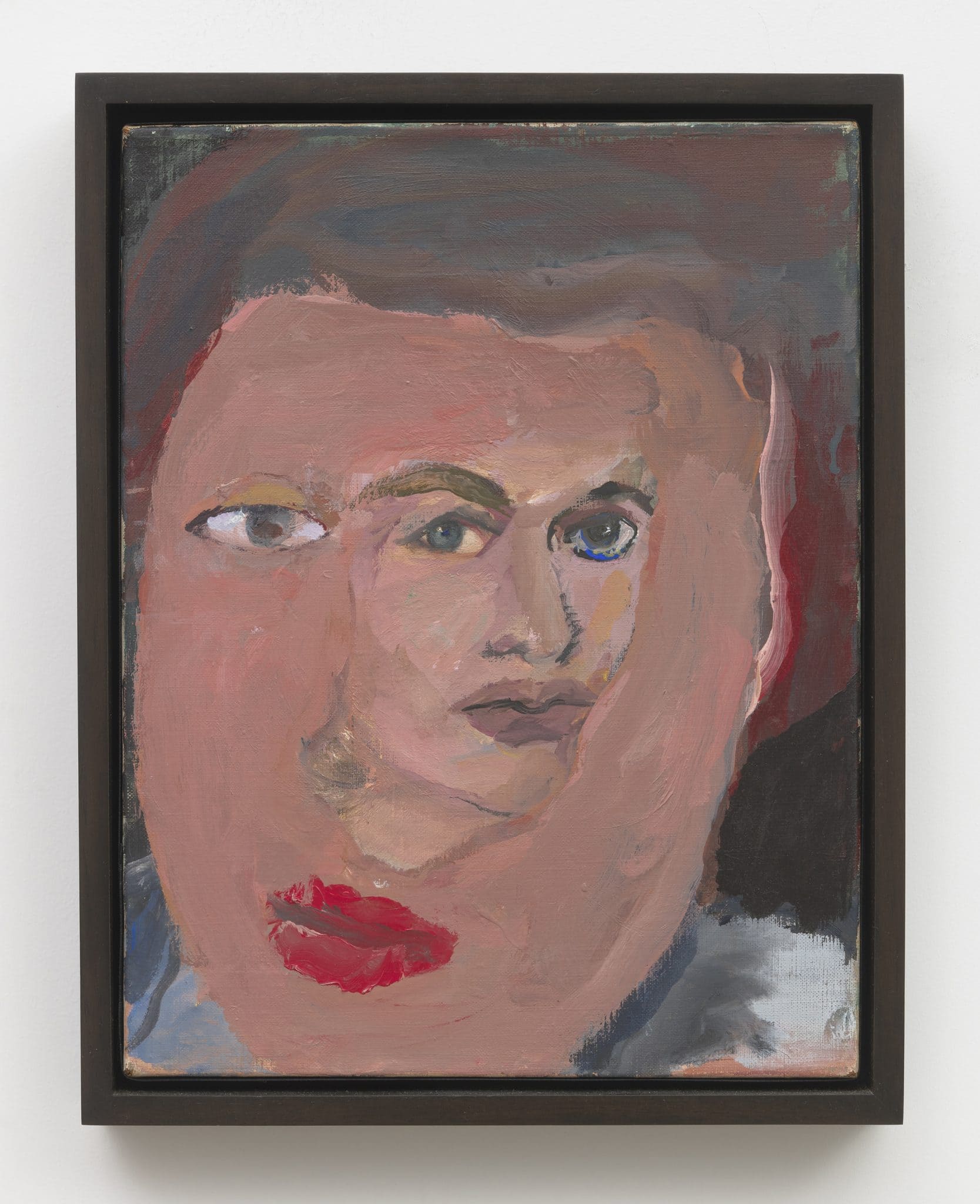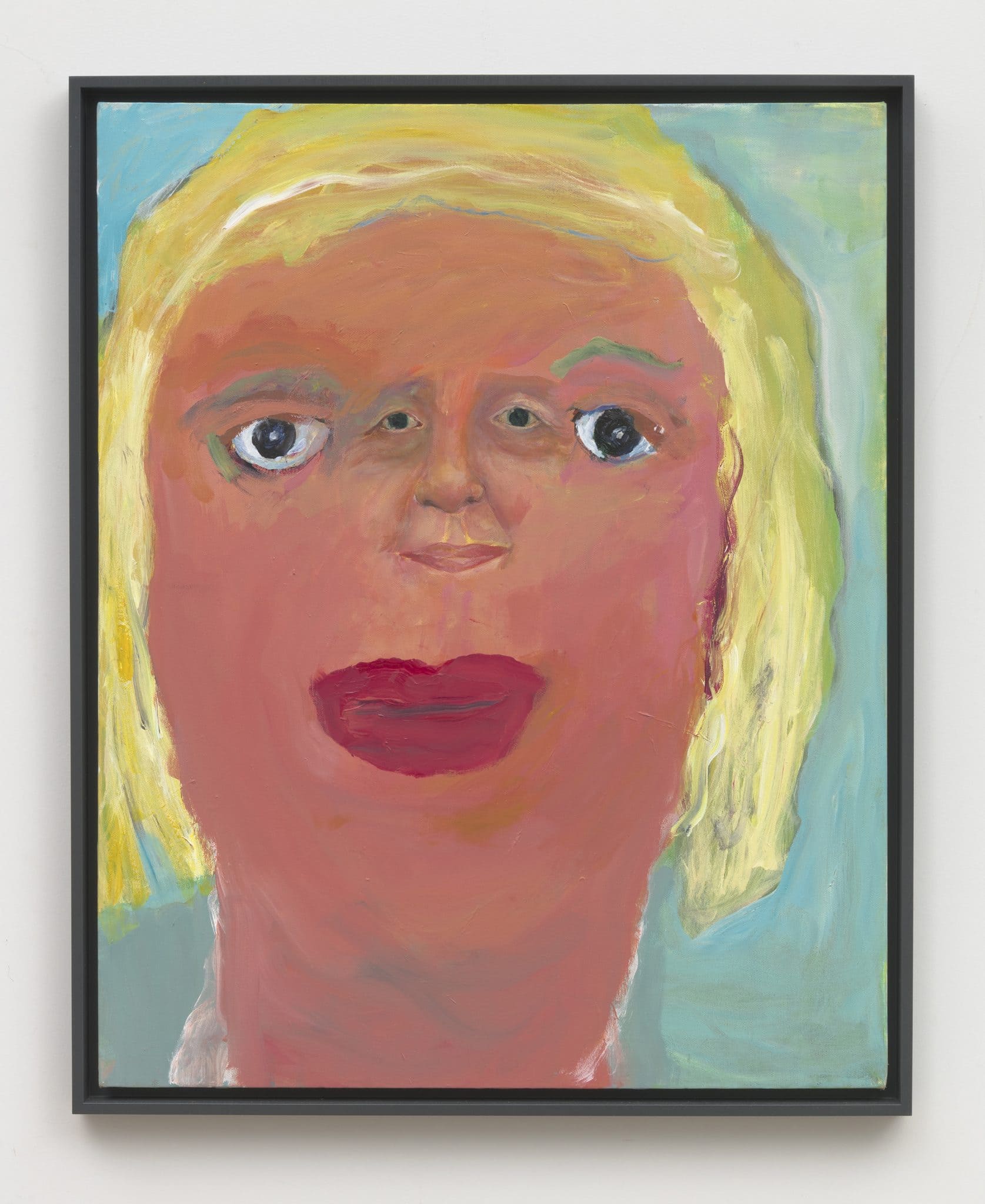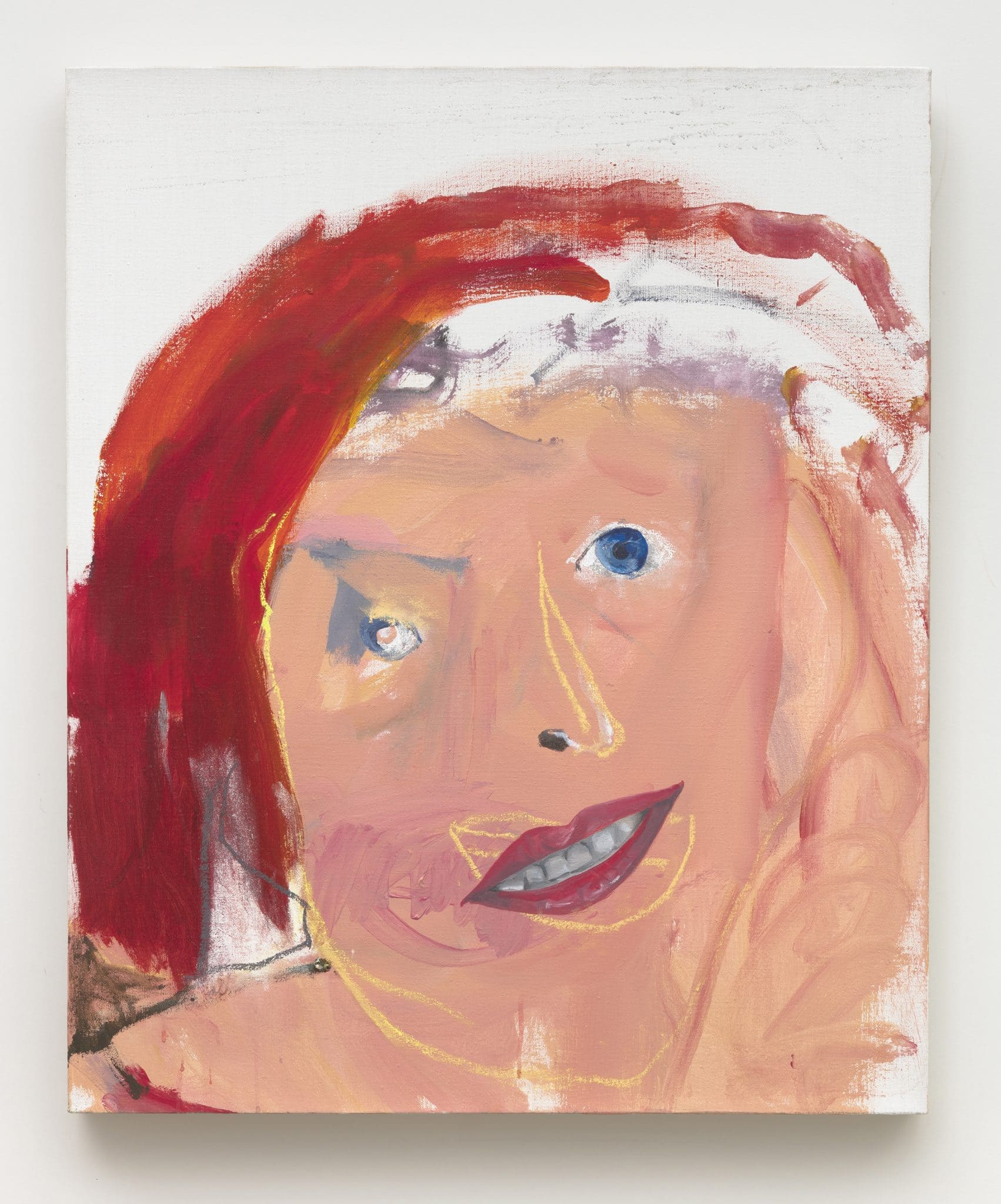 Press Release
Vielmetter Los Angeles is pleased to present our first solo exhibition with Chicago-based artist Margot Bergman. Painting since the 1950s, Bergman has been working in her signature neo-expressionist manner since the 1990s. This exhibition brings together works from 2005 through the present day that exemplify Bergman's emotive portraits of fictional women. Described as "anti-heroines," Bergman's women exude a psychological charge–their exaggerated features teeter on the grotesque and veer toward the psychedelic.
Surreal in their forms–some of the women have double visages–Bergman's women are unsettling; they meet the viewer's gaze yet their expressions are dubious and almost illegible in their distortions. Bergman plays with gestural brushstrokes, rendering the women's faces nearly abstract, then complicating the compositions by introducing elements of realistically rendered features, often the eyes. The tension between realism and abstraction adds to the emotional poignancy of Bergman's work: these portraits suggest the presence of multiple personae within the individuals she depicts.
The rich palette and bizarre features of Bergman's portraits articulate an expression of consciousness. There is a very human experience present in the raw display of Bergman's imagined portraits; grimaces and grins become confused articulating the complexities of our emotional landscapes. The surreal aspects of Bergman's work and her penchant for absurdities and bright colors typify her quintessentially midwestern style, evoking the legacies of the Chicago Imagists and The Chicago Surrealist Group while remaining distinctly her own.
Margot Bergman (b. 1934) has been the subject of numerous solo and group exhibitions since 1970 and her first institutional solo exhibition in Europe debuted at Museum Langmatt, Baden this year. A catalog was published on the occasion of the exhibition and includes texts by Britta Peters, Markus Stegmann, and John Yau. Recent solo exhibitions include: "Margot Bergman," Museum Langmatt, Baden, Switzerland; "Margot Bergman," Museum Folkwang, Essen, Germany; "Family Album," Anton Kern Gallery, NY; "Thank you for having me," Corbett vs. Dempsey, Chicago, IL. Recent group exhibitions include: "Body Doubles," curated by Michelle Puetz, Museum of Contemporary Art, Chicago, IL; "Unbound: Contemporary Art after Frida Kahlo," curated by Julie Rodrigues Widholm, Museum of Contemporary Art, Chicago, IL; "INNER SIGHT/INSIGHT: Driven to Dare," curated by Sarah Krepp, Governors State University, University Park, IL among others.
The gallery is located at 1700 S Santa Fe Avenue, south of the 10 freeway. Parking is available on the north parking lot adjacent to the building. Gallery hours are Tuesday through Saturday from 10 am to 6 pm and by appointment.