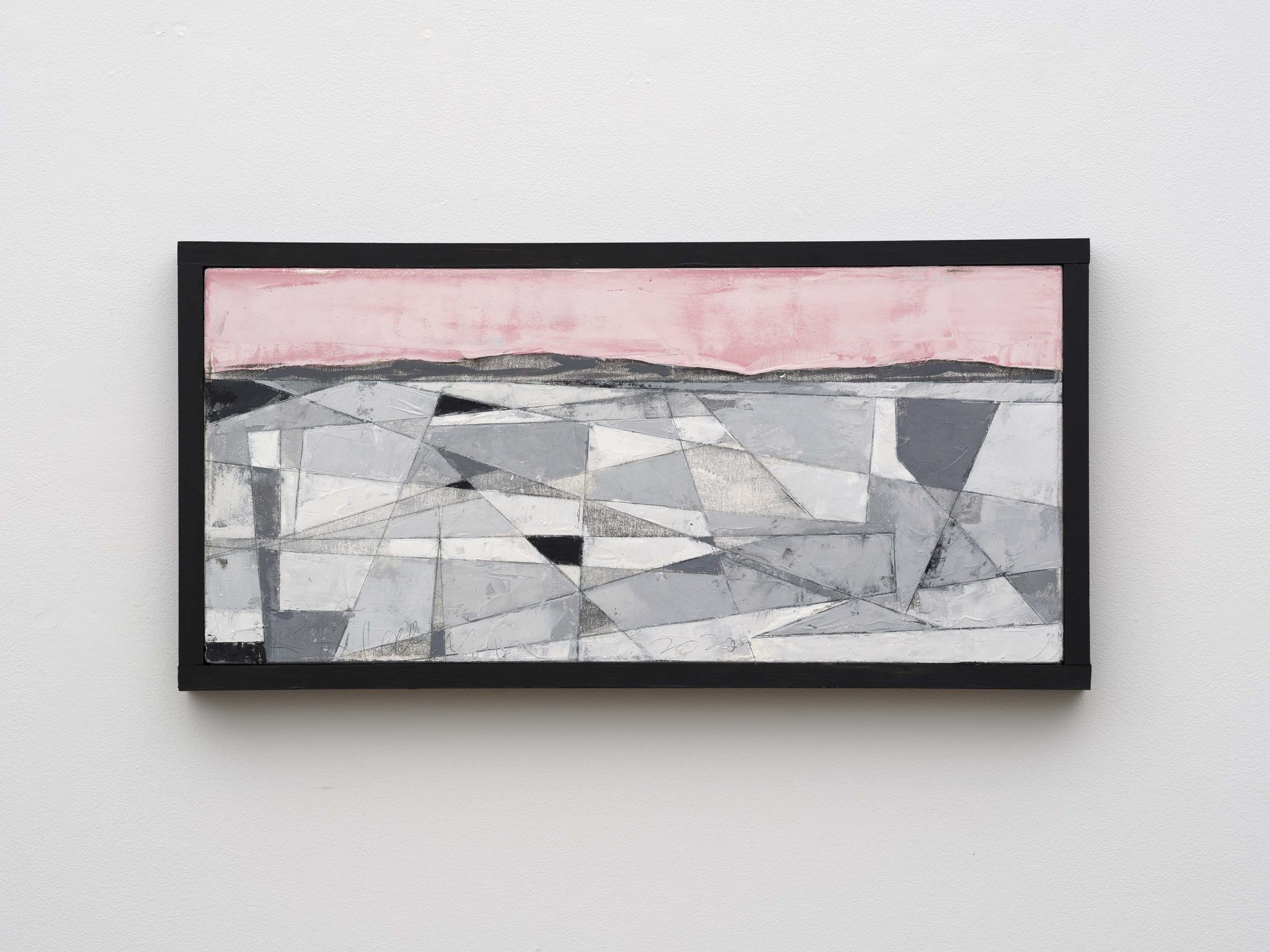 May 20 — July 8, 2023
Greenhouse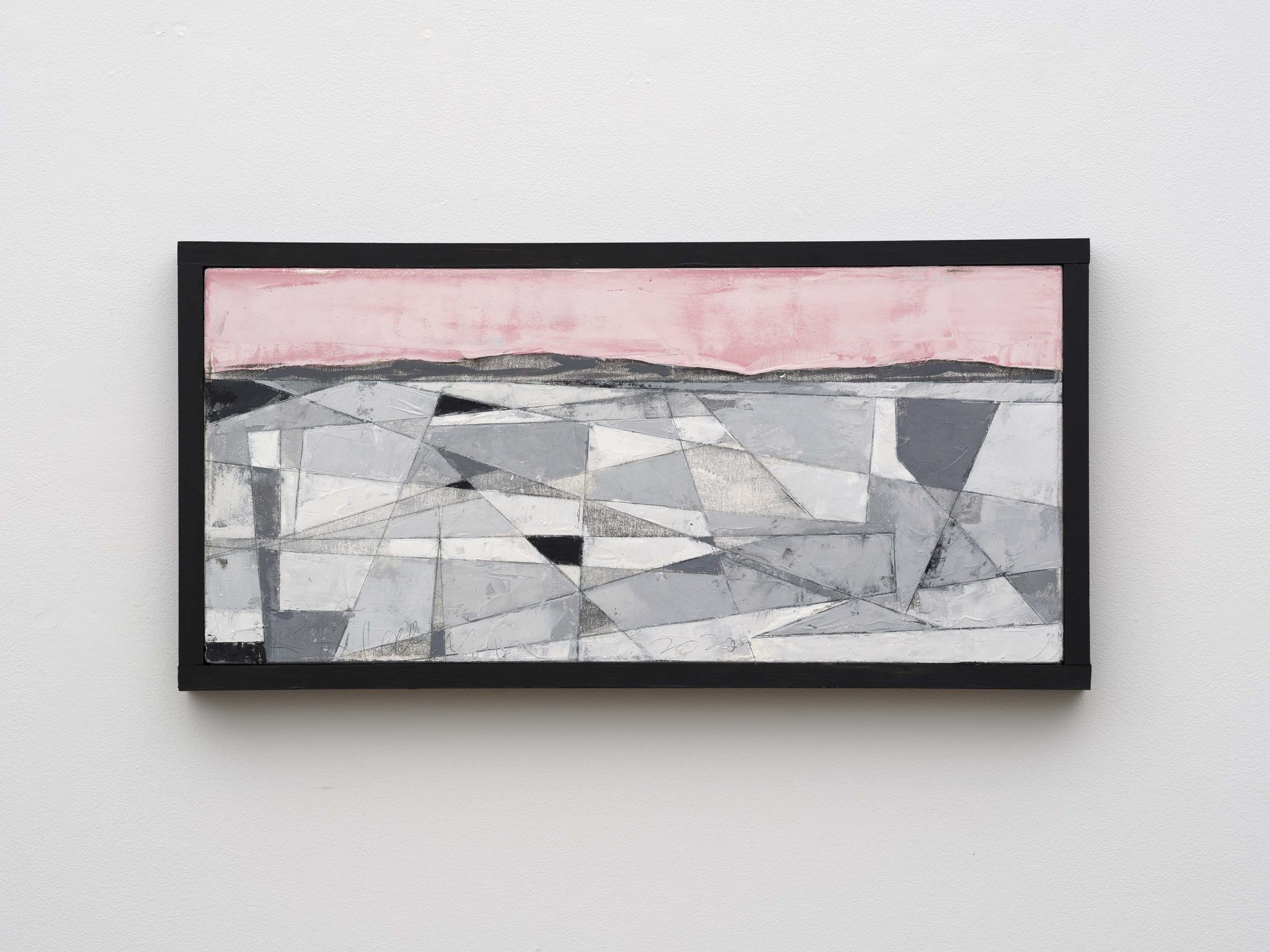 ---
Installation image credit: Jeff McLane
Opening reception: Saturday, May 20, 4 – 6PM
Vielmetter Los Angeles is pleased to present "Big Pink", a solo exhibition of paintings by Los Angeles-based artist Karla Klarin which will be on view from May 20 through July 8, 2023. Across ten canvases dating from 2015 to 2021, a dusty pale pink formally centralizes these architectural landscape paintings and connects them to Klarin's memory of a neighbor's house. Riffing on the particular powdery pink color, Klarin is propelled by her desire to pinpoint the ever changing transformation of the Los Angeles cityscape and has developed a vision that is both deeply personal and universal.
Klarin's memory of her neighbor Natalie's pink house is intertwined with a memory of the city. The home which stuck out due to its distinct aesthetic against the otherwise earth-toned hues, set itself apart as a specifically Southern California modernist aesthetic, and one that was unabashedly female. Like Natalie's house, Klarin's works revel in their use of pink, integrating the color into the harsh geometry of the angular landscape and sprawling metropolis–together they tell a decentralized story of Klarin's own biography as a female artist in Los Angeles.
Since the 1980's Klarin has taken up the built environment of Los Angeles as her primary subject matter, painting iterations of the gridded landscape of the city that teeter between abstraction and representation. Klarin's paintings utilize color to exude the brilliance of the California sky, visualizing the sunlight beaming off the concrete and amplifying saturated hues. Karla's paintings emphasize the theatricality of the Los Angeles skyline and underscore the drama and anxiousness of the city's concrete grid grating against the natural landscape. In her carefully calibrated paintings she suggests a sense of the sublime laying at the root of the city grid itself.
Karla Klarin (b. 1953) received her BFA from the San Francisco Art Institute in 1974 and her MFA from Otis College of Art and Design in 1978. She recently published a book of essays "L.A. Painter" with Angel City Press. She most recently had a retrospective of her work at Cal State Northridge in 2016. She has been included in numerous group exhibitions both nationally and internationally. Her work is in the public collections of the Whitney Museum of Art, New York, NY; Los Angeles County Museum of Art, Los Angeles, CA; Hammer Museum, Los Angeles, CA; Fisher Art Museum, USC, Los Angeles, CA, among others.  This is her first exhibition with the gallery.
Karla Klarin
"Landscape Study 140," 2020
Oil on canvas
25 ³⁄₄" x 53 ¹⁄₂" x 1 ³⁄₄" [HxWxD] (65.41 x 135.89 x 4.45 cm)
Inventory #KLA1003
Courtesy of the artist and Vielmetter Los Angeles
Photo credit: Jeff McLane
Signed, dated, titled and annotated verso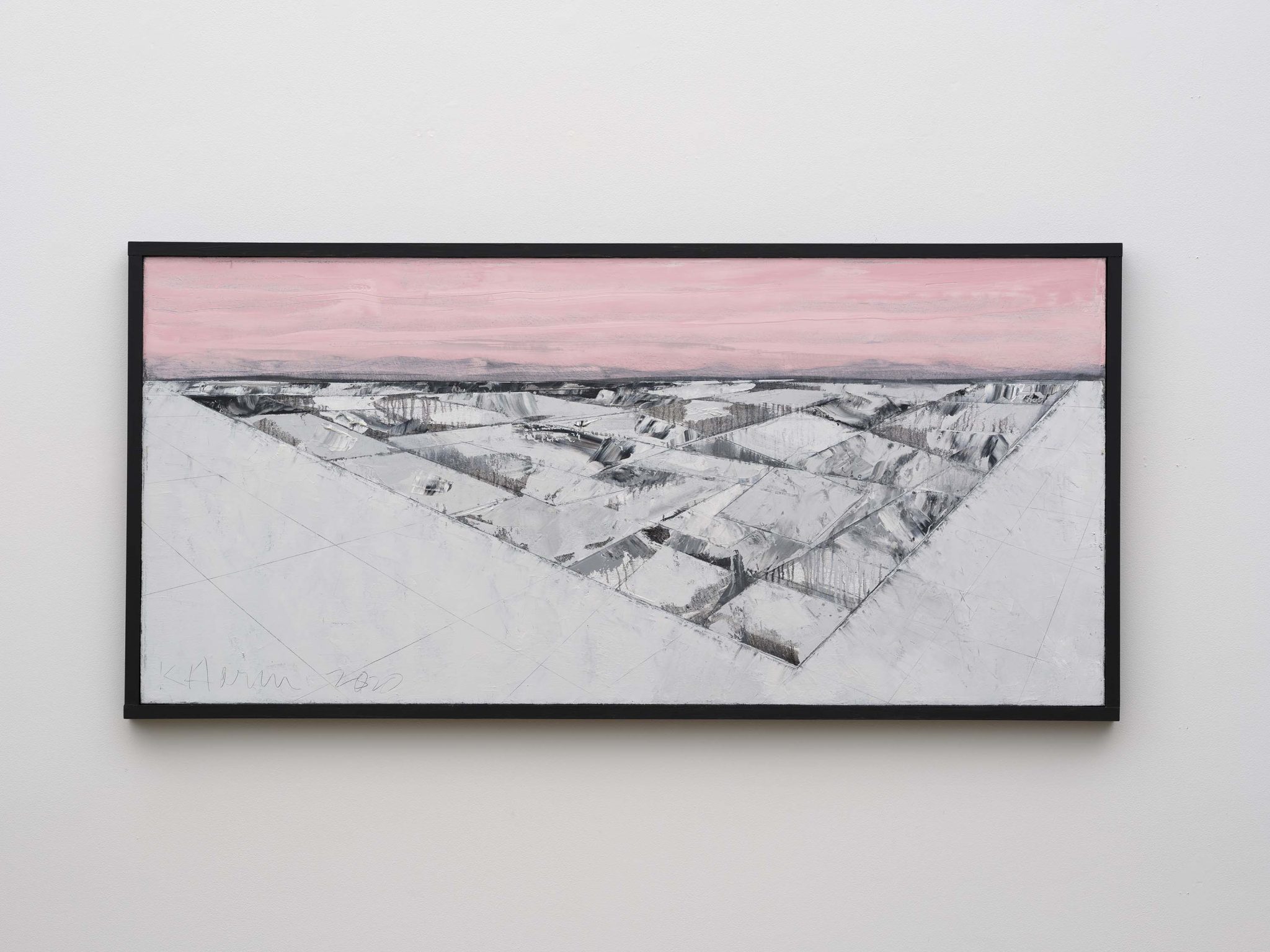 Karla Klarin
"Big Pink LA 3," 2020
Oil on canvas
47 ¹⁄₂" x 88 ³⁄₄" x 1 ³⁄₄" [HxWxD] (120.65 x 225.43 x 4.45 cm)
Inventory #KLA1005
Courtesy of the artist and Vielmetter Los Angeles
Photo credit: Jeff McLane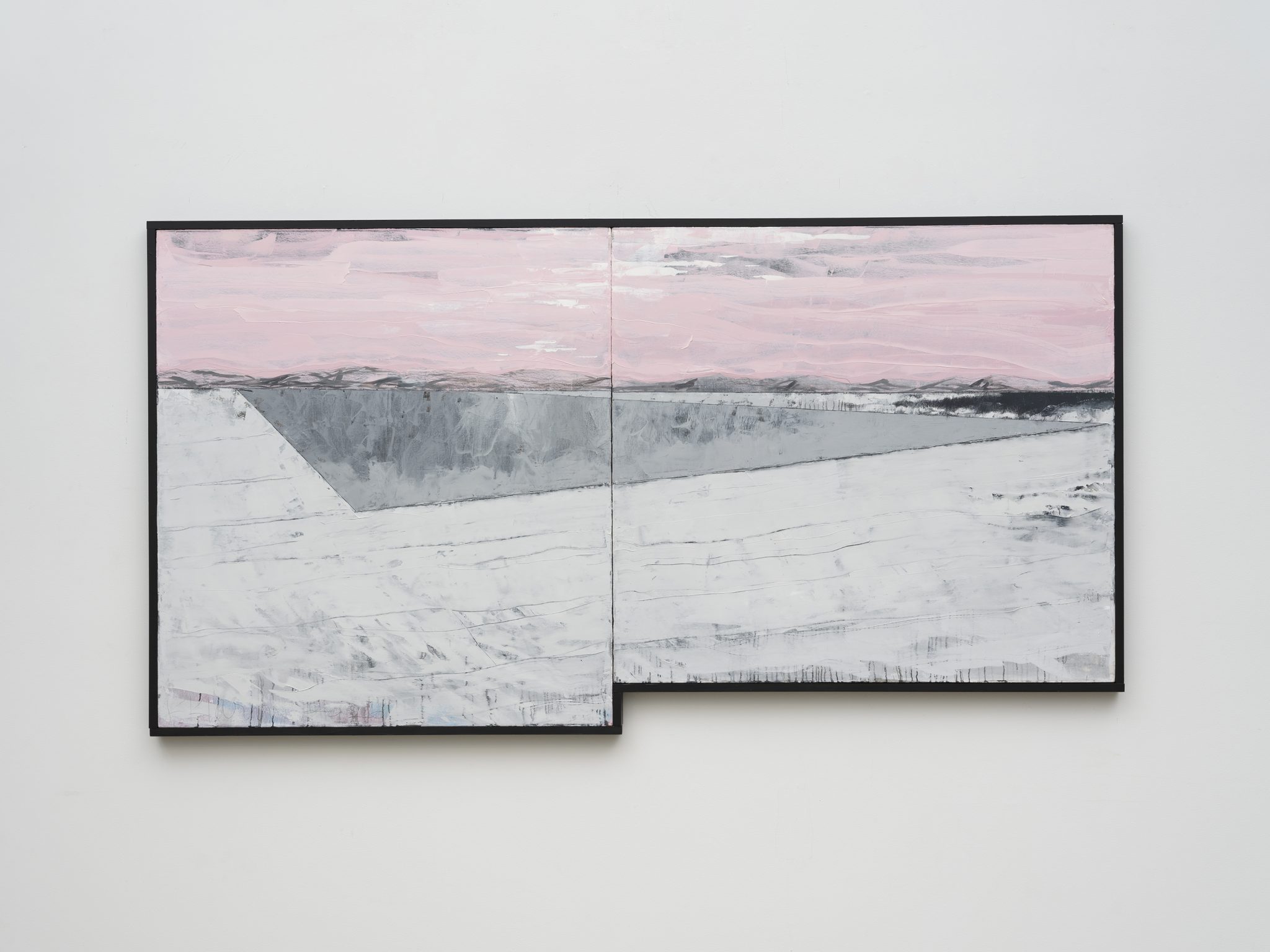 Karla Klarin
"Landscape Study 136," 2020
Oil on canvas
13 ¹⁄₂" x 27 ¹⁄₂" x 1 ³⁄₄" [HxWxD] (34.29 x 69.85 x 4.45 cm)
Inventory #KLA1002
Courtesy of the artist and Vielmetter Los Angeles
Photo credit: Jeff McLane
Signed, dated, titled and annotated verso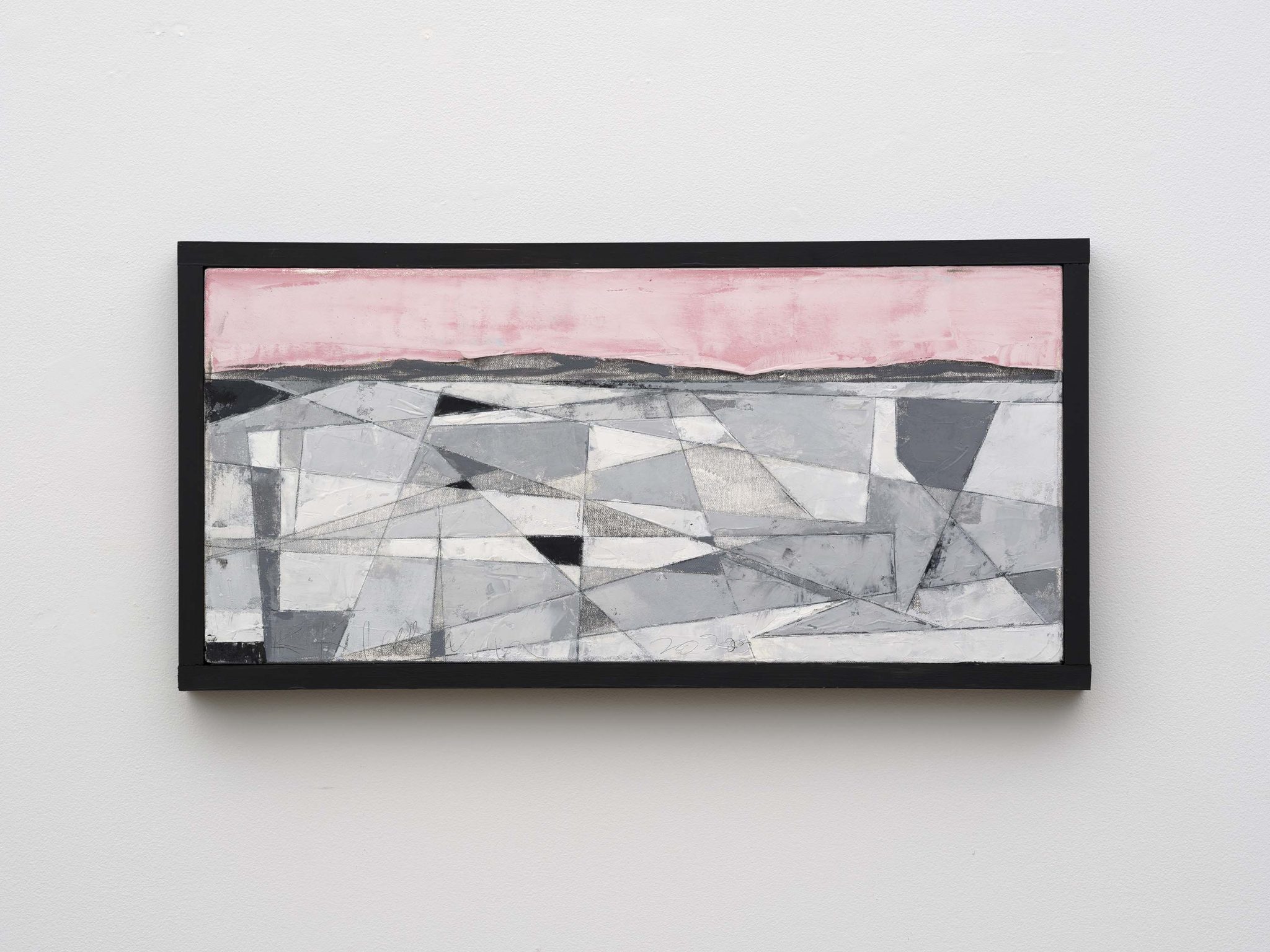 Karla Klarin
"Big Pink LA 4," 2021
Oil on canvas
43 ³⁄₄" x 93 ¹⁄₂" x 1 ³⁄₄" [HxWxD] (111.13 x 237.49 x 4.45 cm)
Inventory #KLA1006
Courtesy of the artist and Vielmetter Los Angeles
Photo credit: Jeff McLane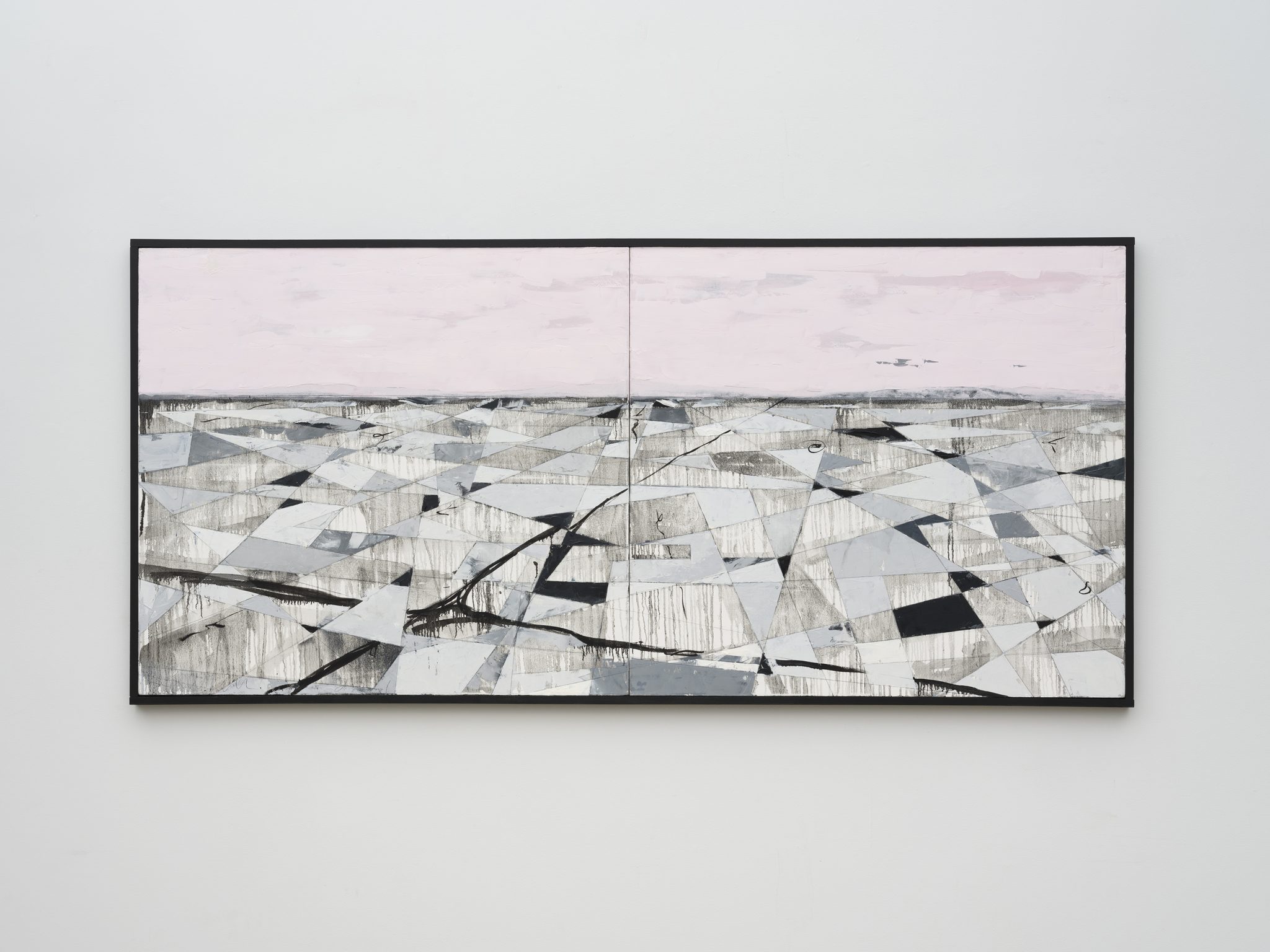 Karla Klarin
"Landscape Study 88," 2018
Oil on canvas
13 ¹⁄₂" x 27 ¹⁄₂" x 1 ³⁄₄" [HxWxD] (34.29 x 69.85 x 4.45 cm)
Inventory #KLA1009
Courtesy of the artist and Vielmetter Los Angeles
Photo credit: Jeff McLane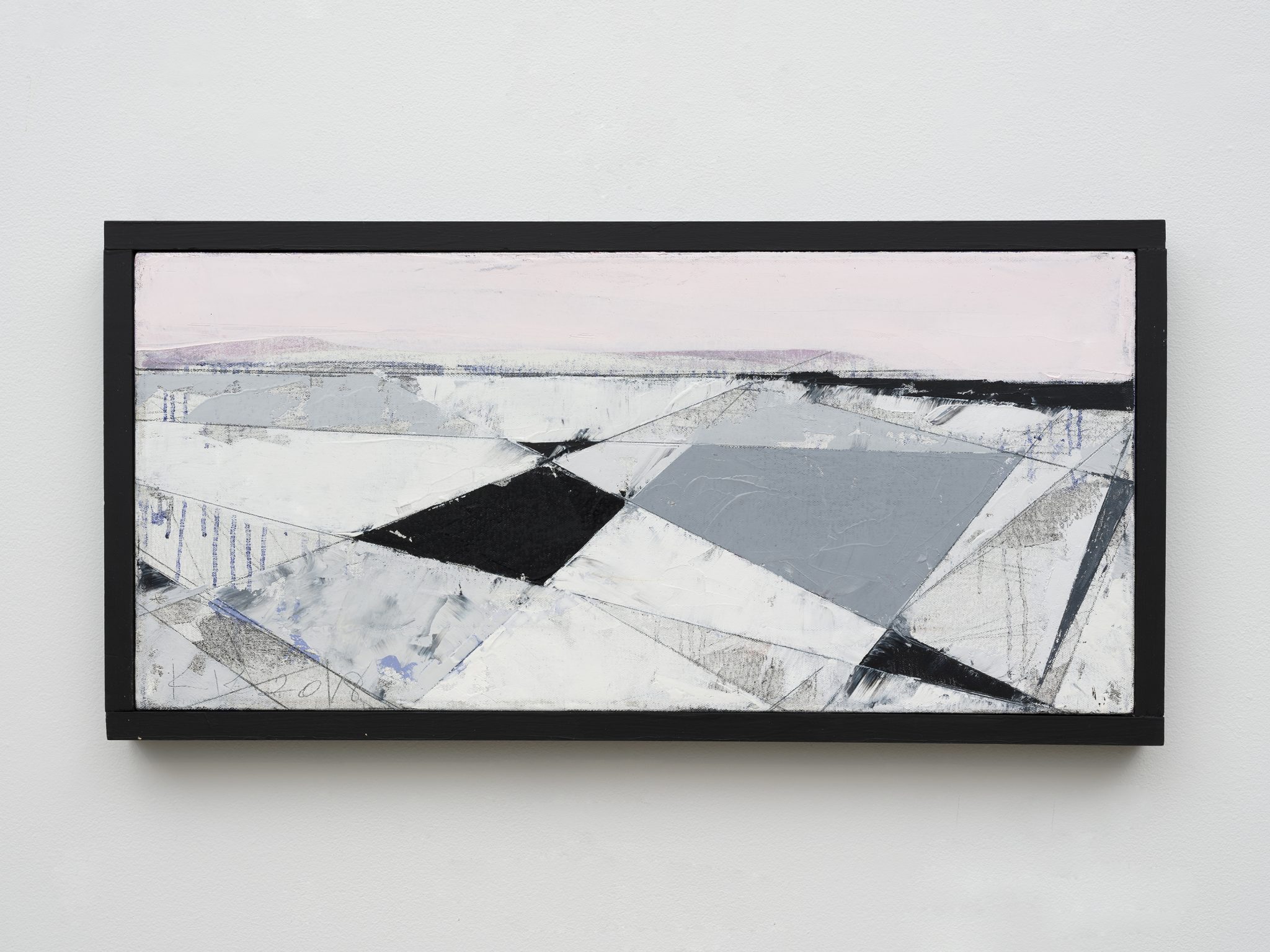 Karla Klarin
"Big Pink LA 1," 2017
Oil on canvas
37 ¹⁄₂" x 97 ¹⁄₂" x 1 ³⁄₄" [HxWxD] (95.25 x 247.65 x 4.45 cm)
Inventory #KLA1004
Courtesy of the artist and Vielmetter Los Angeles
Photo credit: Jeff McLane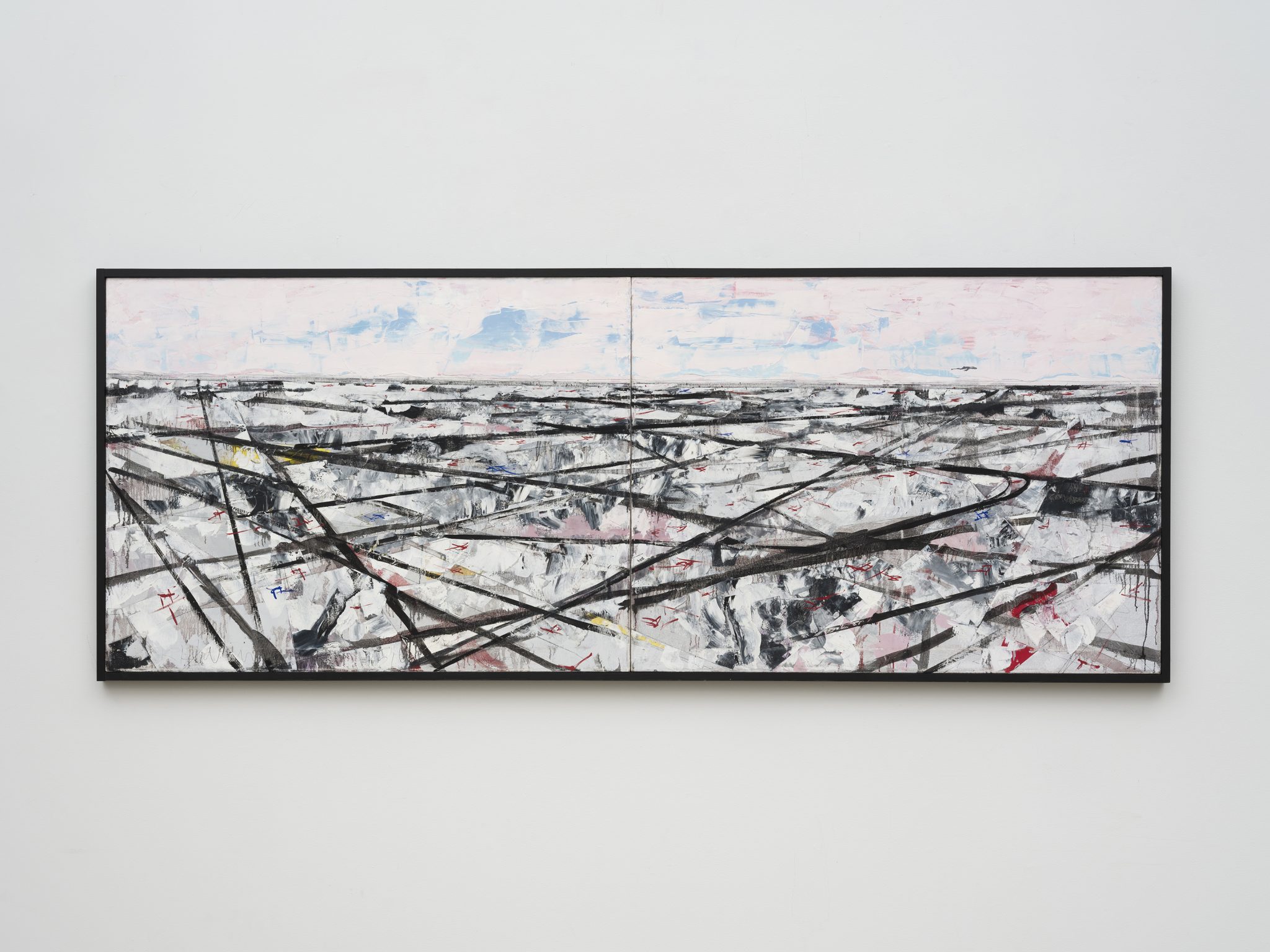 Karla Klarin
"Big Pink LA 2," 2016
Oil on canvas
43 ¹⁄₂" x 97 ¹⁄₂" x 1 ³⁄₄" [HxWxD] (110.49 x 247.65 x 4.45 cm)
Inventory #KLA1007
Courtesy of the artist and Vielmetter Los Angeles
Photo credit: Jeff McLane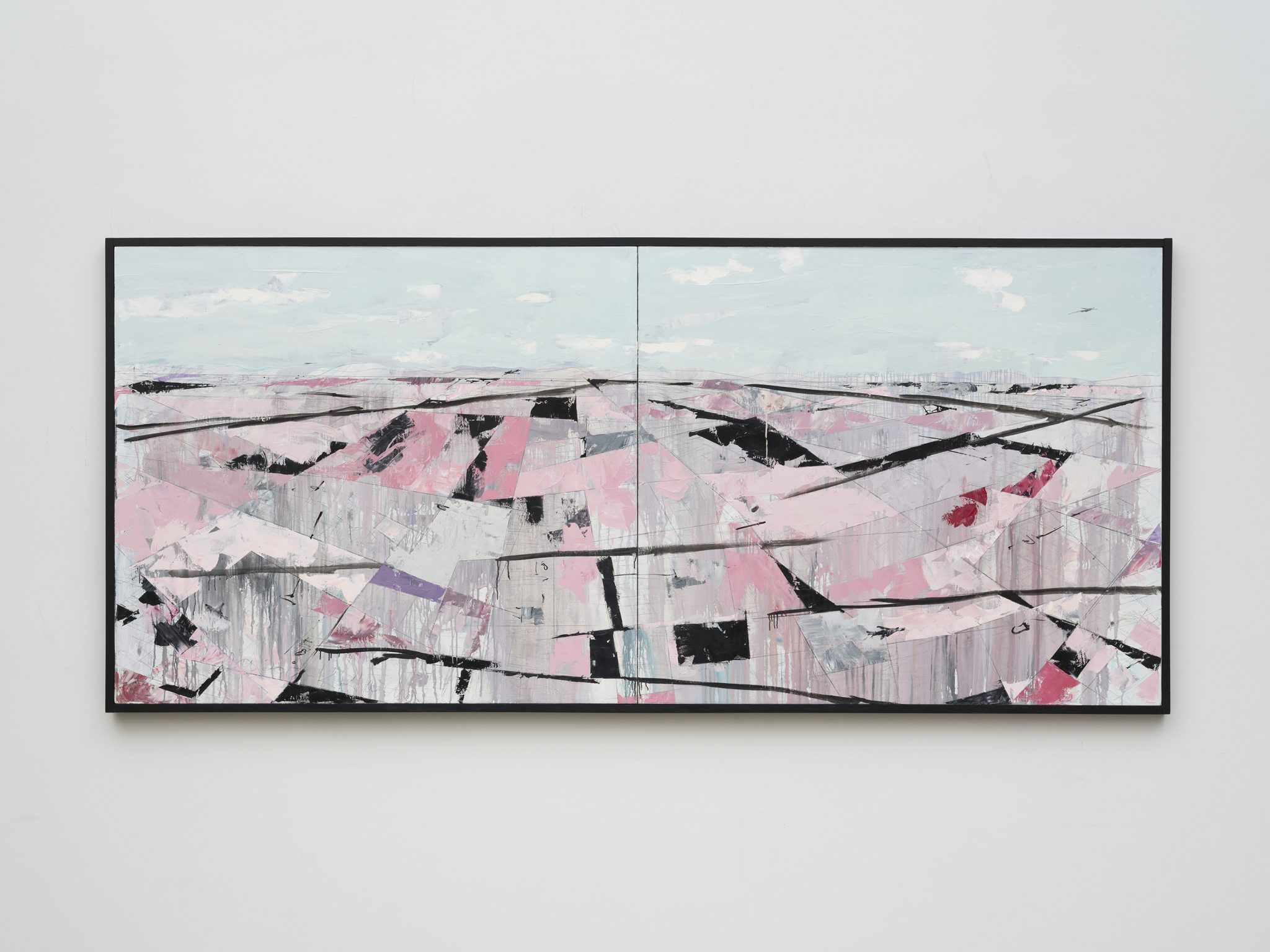 Karla Klarin
"Landscape Study 125," 2020
Oil on canvas
17 ¹⁄₂" x 37 ¹⁄₂" x 1 ³⁄₄" [HxWxD] (44.45 x 95.25 x 4.45 cm)
Inventory #KLA1008
Courtesy of the artist and Vielmetter Los Angeles
Photo credit: Jeff McLane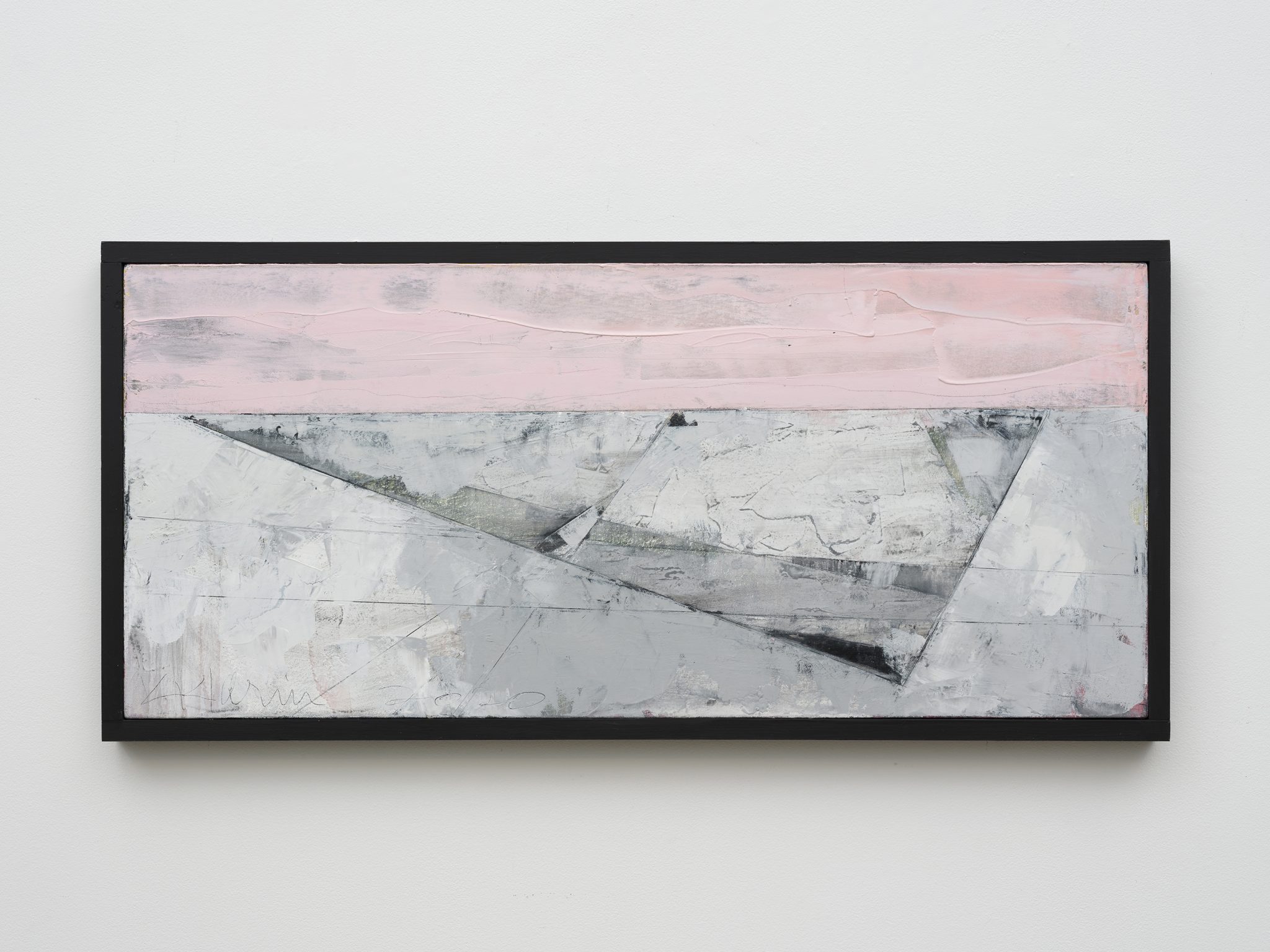 Karla Klarin
"Landscape Study 135," 2020
Oil on canvas
15 ³⁄₄" x 31 ³⁄₄" x 1 ³⁄₄" [HxWxD] (40.01 x 80.65 x 4.45 cm)
Inventory #KLA1001
Courtesy of the artist and Vielmetter Los Angeles
Photo credit: Jeff McLane
Signed, dated, titled and annotated verso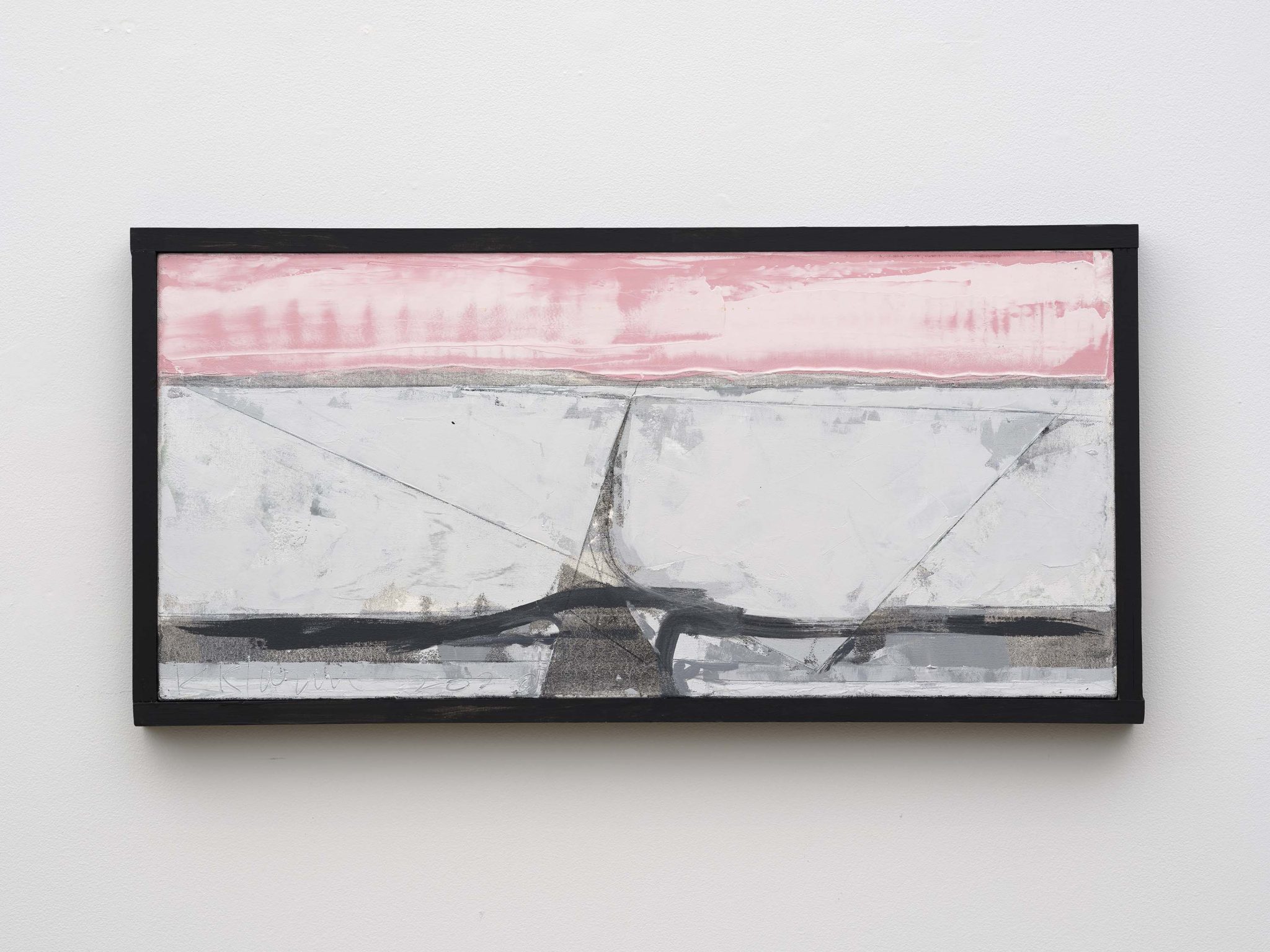 Karla Klarin
"Landscape Study 56," 2015
Oil on canvas
17 ³⁄₄" x 37 ¹⁄₂" x 1 ³⁄₄" [HxWxD] (45.09 x 95.25 x 4.45 cm)
Inventory #KLA1000
Courtesy of the artist and Vielmetter Los Angeles
Photo credit: Jeff McLane
Signed, dated, titled and annotated verso