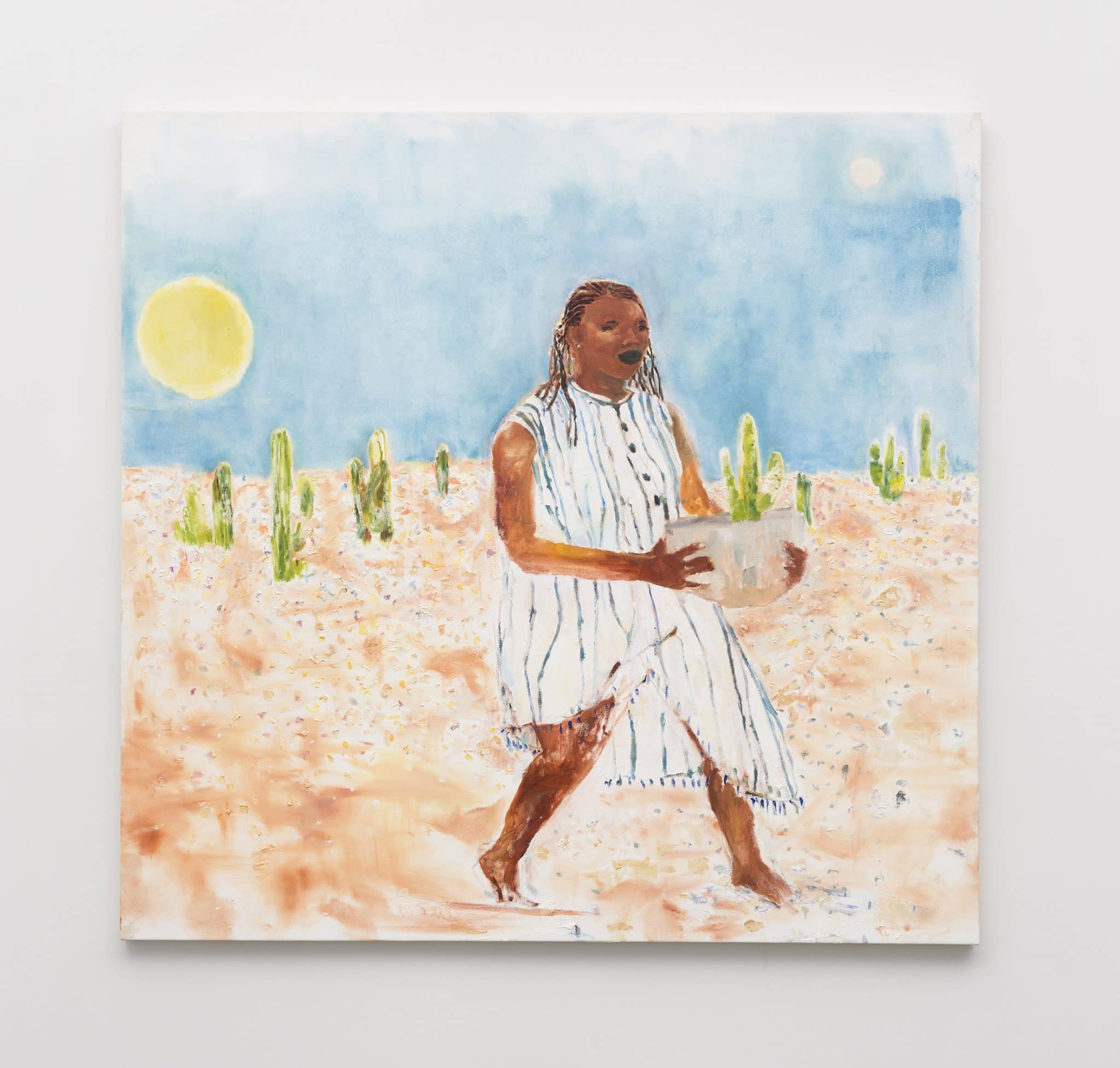 Jared McGriff
On Being a Wild Dream
March 25 — May 6, 2023
Greenhouse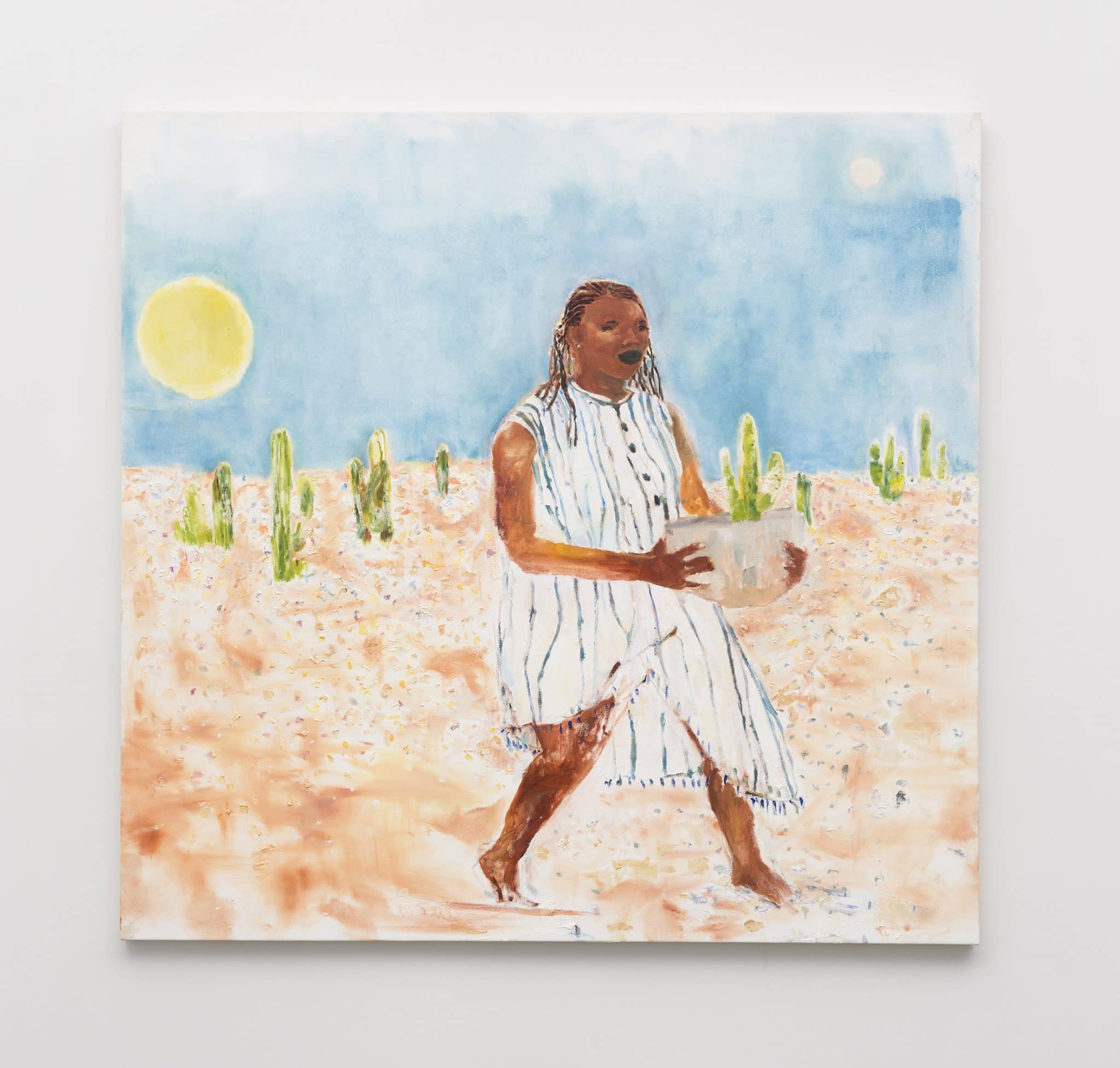 ---
Installation image credit: Jeff McLane
Opening reception: Saturday, March 25, 4 – 6PM
Vielmetter Los Angeles is pleased to present Miami-based artist Jared McGriff's first solo exhibition in Los Angeles, "On Being a Wild Dream," on view in the gallery's Greenhouse space. McGriff's expressionistic paintings conjure mundane moments and render them in ethereal brush strokes, transforming scenes of the every day into luminous and philosophical ruminations. McGriff's paintings have previously focused on recounting his family history and are in this exhibition moving toward a broader narrative of the natural and structural environments that bodies navigate. McGriff's interest in landscape painting and the figure extend to a metaphorical approach where his characters navigate between the laws of nature and the laws of man and the compromises we make between them.
McGriff describes his paintings as fiction about reality. Paintings such as "Measure My Diameter in Light Years" (2023) depict figures in landscapes that feel simultaneously specific and detached from a literal time and place. A woman carrying a vessel in a sunlit desert landscape becomes perhaps a metaphor for a caretaker of the future, and like the plant she carries, she is resilient in navigating a sparse environment. In another work entitled "Brother, This Garden Is For You" (2023) a smiling figure occupies a gloriously wooded area ripe with greenery–a scenery that suggests freedom from society's strictures in its borderless and untamed wildness.
While McGriff's depictions of nature are joyful reclamations of it, other scenes refer to harsher realities of societal structures. In "A Constant Compromise, Fractional and Exponential" (2023) three judges are huddled together clutching their robes and dwarfed by the grandiose architectural space they occupy. Their amorphous forms look out at us with strange expressions evoking a sense of dread. Though united, as if in a defensive position, the figures appear both vulnerable and intimidating. In "Keeping My Brother on Ground Made Sacred the Hard Way" (2023) two figures in black puffer jackets walk side by side, the brush strokes of their puffer jackets interlacing them together, a visual aid to symbolize their connectedness. McGriff's figures appear stoic and steadfast, firmly grounded in their earthly reality while claiming celestial realms, dreamily and stubbornly finding their way through their natural and built environments.
Jared McGriff received his BA in architecture from the College of Environmental Design at the University of California, Berkeley in 1999 and his MBA in Finance from New York University in 2008. Solo exhibitions of his works have been presented at Spinello Projects, Alone, Together (2019) and Only Touching the Ground to Jump (2020) and has been featured in solo booth presentations at NADA Fair (2020), Expo Chicago (2022), The Armory Show (2022). In 2021, McGriff had his debut museum solo exhibition, Where We Are You, at NSU Art Museum, curated by Bonnie Clearwater. This year he has been featured in museum group exhibitions both at ICA Miami and the Orlando Museum of Art. His work is held at the permanent collections of the Rubell Museum, ICA Miami, NSU Art Museum, Orlando Museum of Art, El Espacio 23: Collection of Jorge Perez, The Bunker Artspace: Collection of Beth Rudin DeWoody, The Knight Foundation, Green Family Art Foundation, and Miami-Dade County Art in Public Places. Jared was the recipient of the South Florida Cultural Consortium Grant (2021) and was awarded the Orlando Museum of Art's Florida Prize (2022). He lives and works in Miami, Florida.
Jared McGriff
"Measure My Diameter in Lightyears," 2023
Oil on canvas
58 ¹⁄₄" x 60" [HxW] (147.96 x 152.4 cm)
Inventory #MCG1001
Courtesy of the artist, Spinello Projects, and Vielmetter Los Angeles
Photo credit: Jeff McLane
Jared McGriff
"Poolside in P.A.P., Pétion-Ville, Ayityi," 2022
Oil on canvas
54 ¹⁄₄" x 66 ¹⁄₂" [HxW] (137.8 x 168.91 cm)
Inventory #MCG1000
Courtesy of the artist, Spinello Projects, and Vielmetter Los Angeles
Photo credit: Jeff McLane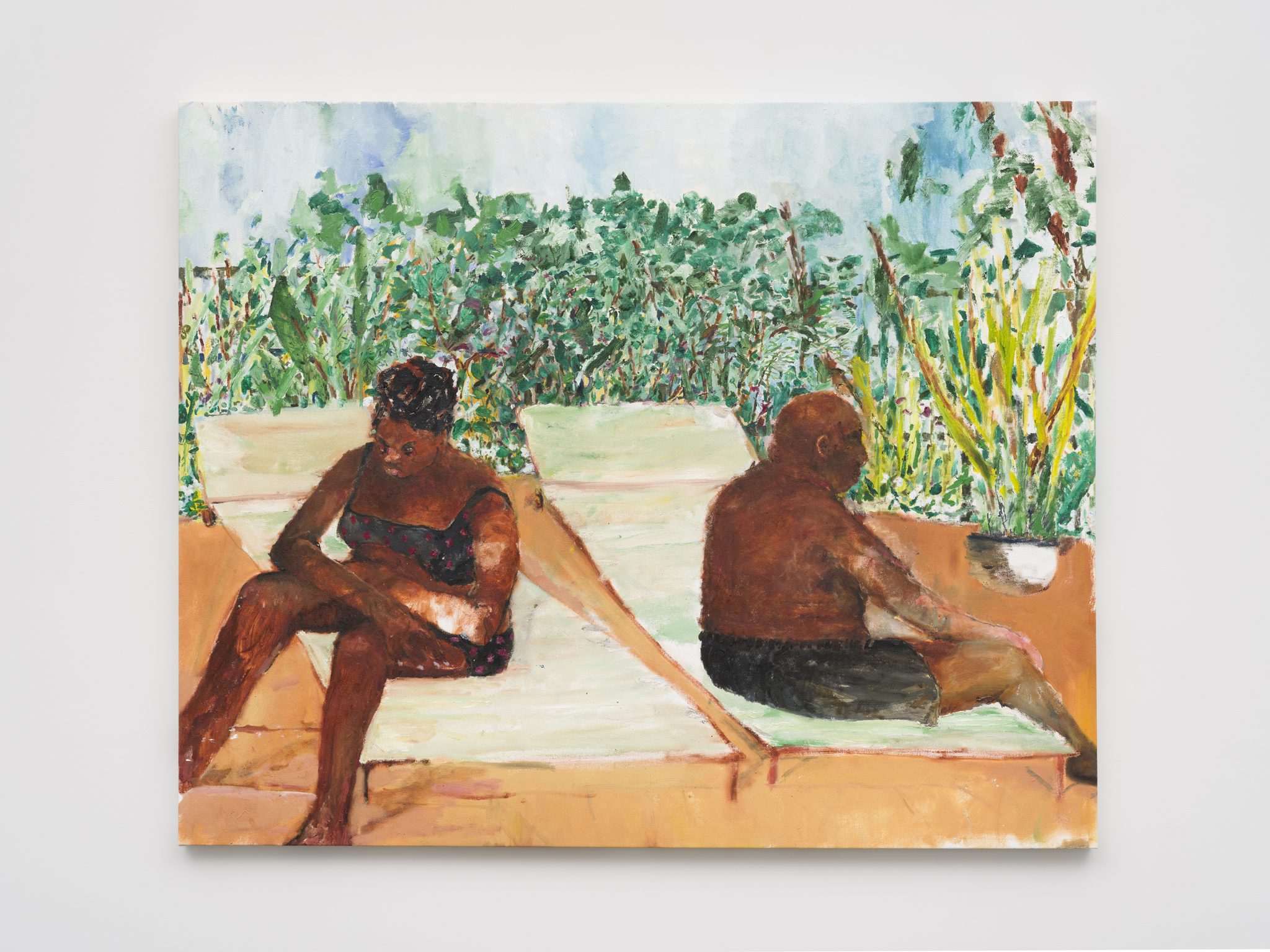 Jared McGriff
"Tethered in Directions," 2023
Oil on canvas
32" x 36" [HxW] (81.28 x 91.44 cm)
Inventory #MCG1010
Courtesy of the artist, Spinello Projects, and Vielmetter Los Angeles
Photo credit: Jeff McLane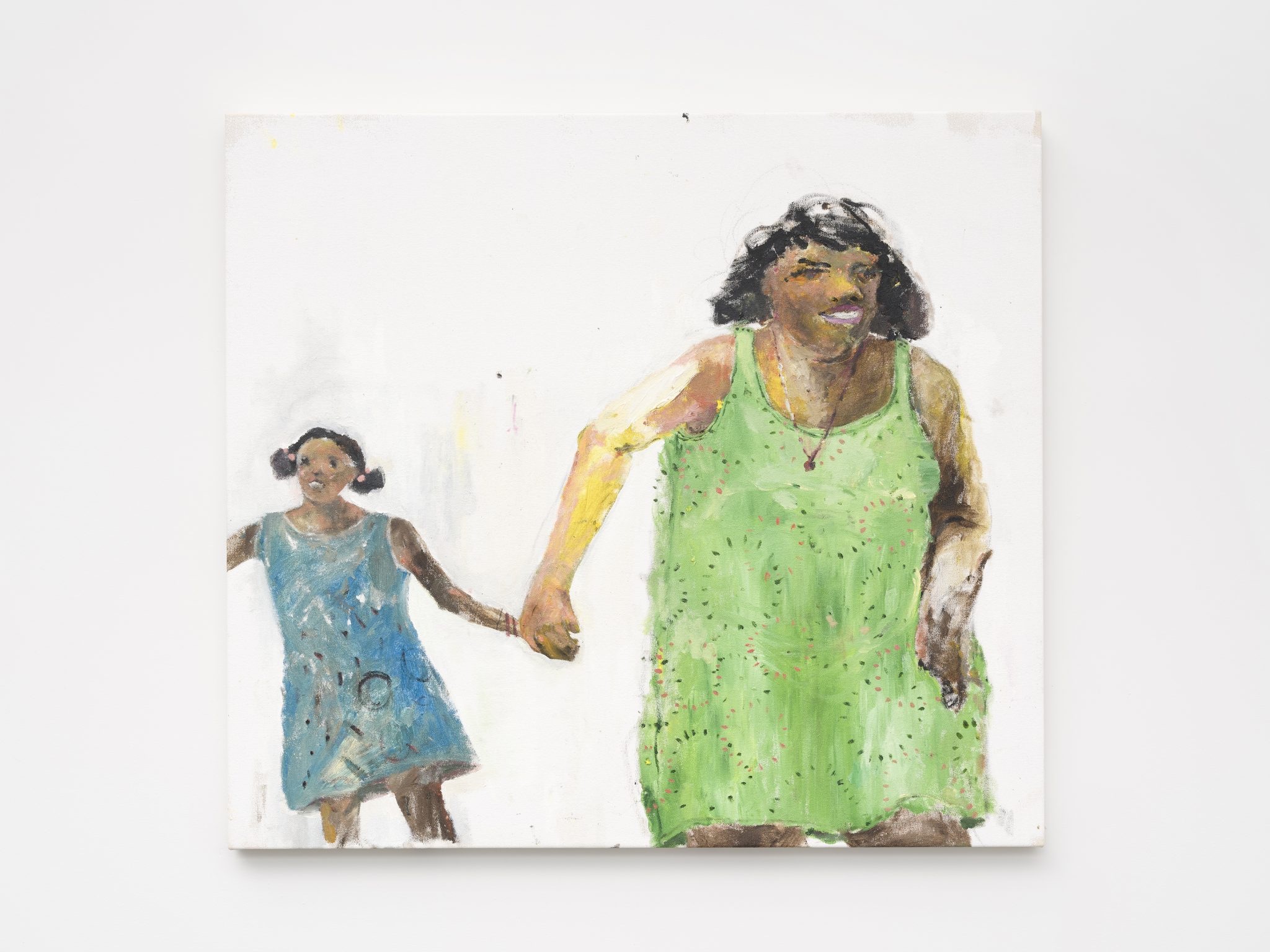 Jared McGriff
"Keeping My Brother on Ground Made Sacred the Hard Way," 2022
Oil on canvas
51" x 45" [HxW] (129.54 x 114.3 cm)
Inventory #MCG1007
Courtesy of the artist, Spinello Projects, and Vielmetter Los Angeles
Photo credit: Jeff McLane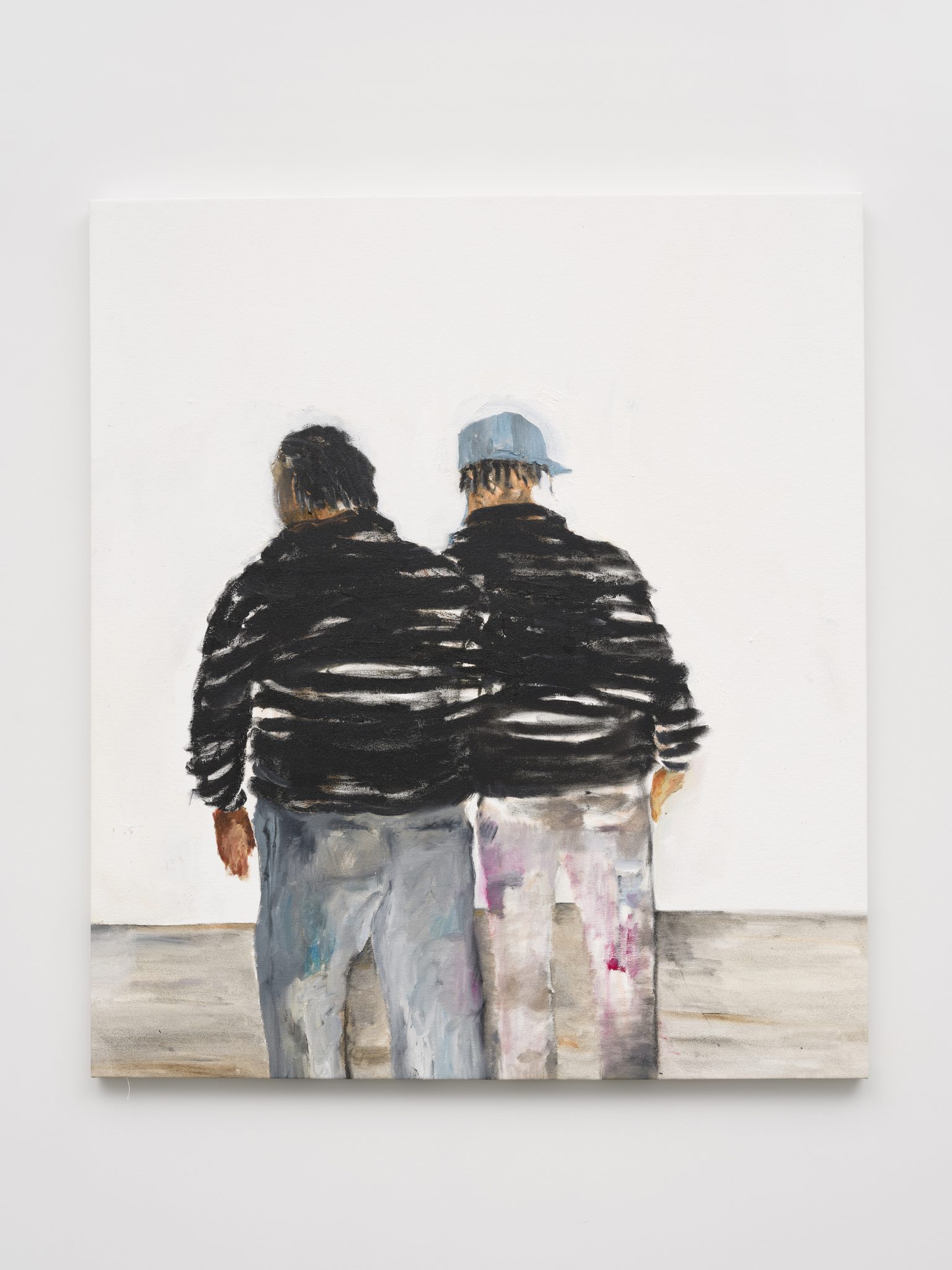 Jared McGriff
"A Moment Between Pauses," 2022
Oil on canvas
46" x 34" [HxW] (116.84 x 86.36 cm)
Inventory #MCG1011
Courtesy of the artist, Spinello Projects, and Vielmetter Los Angeles
Photo credit: Jeff McLane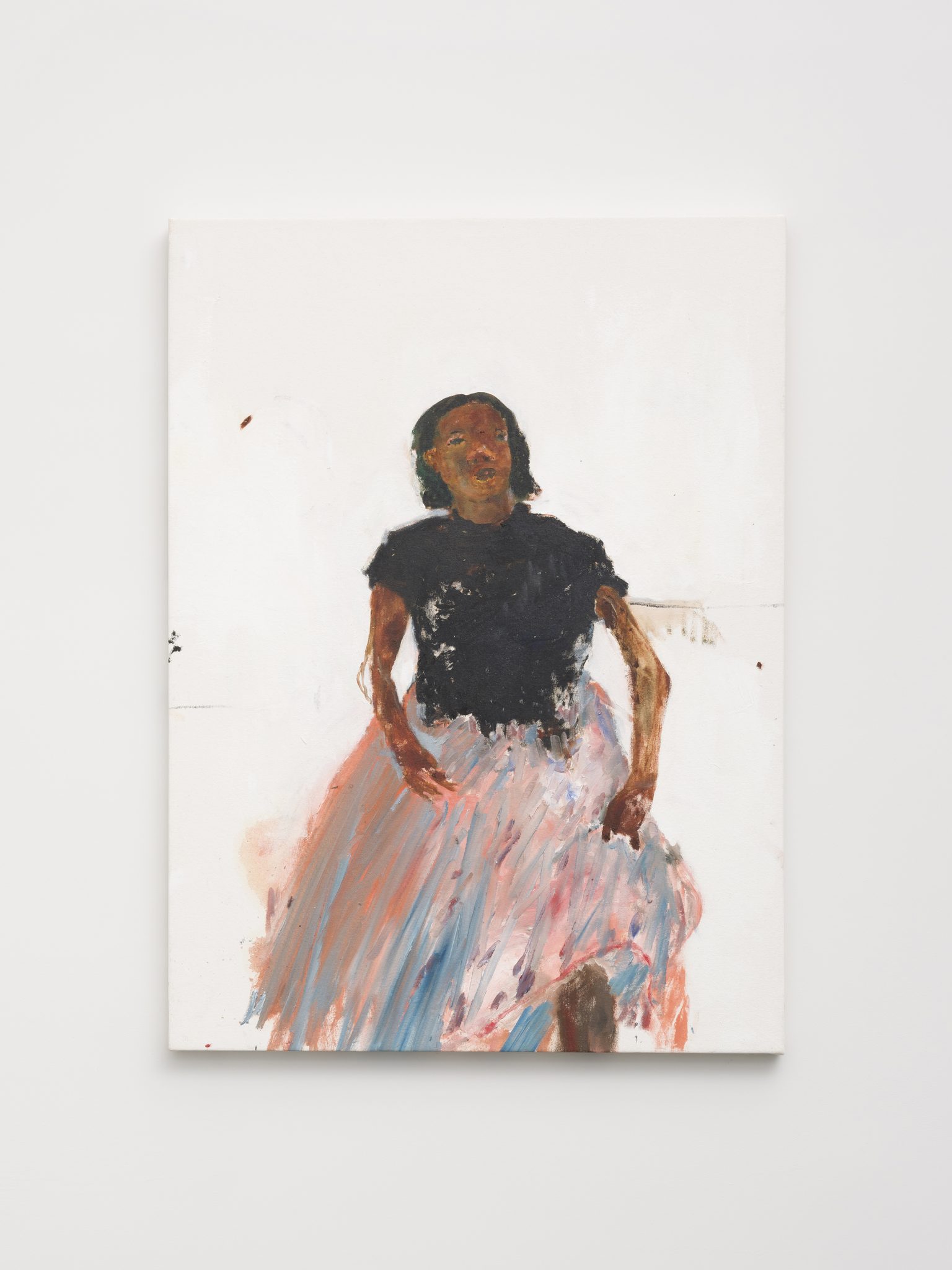 Jared McGriff
"Looking For Where It Was Last Left," 2023
Oil on canvas
37" x 32" [HxW] (93.98 x 81.28 cm)
Inventory #MCG1004
Courtesy of the artist, Spinello Projects, and Vielmetter Los Angeles
Photo credit: Jeff McLane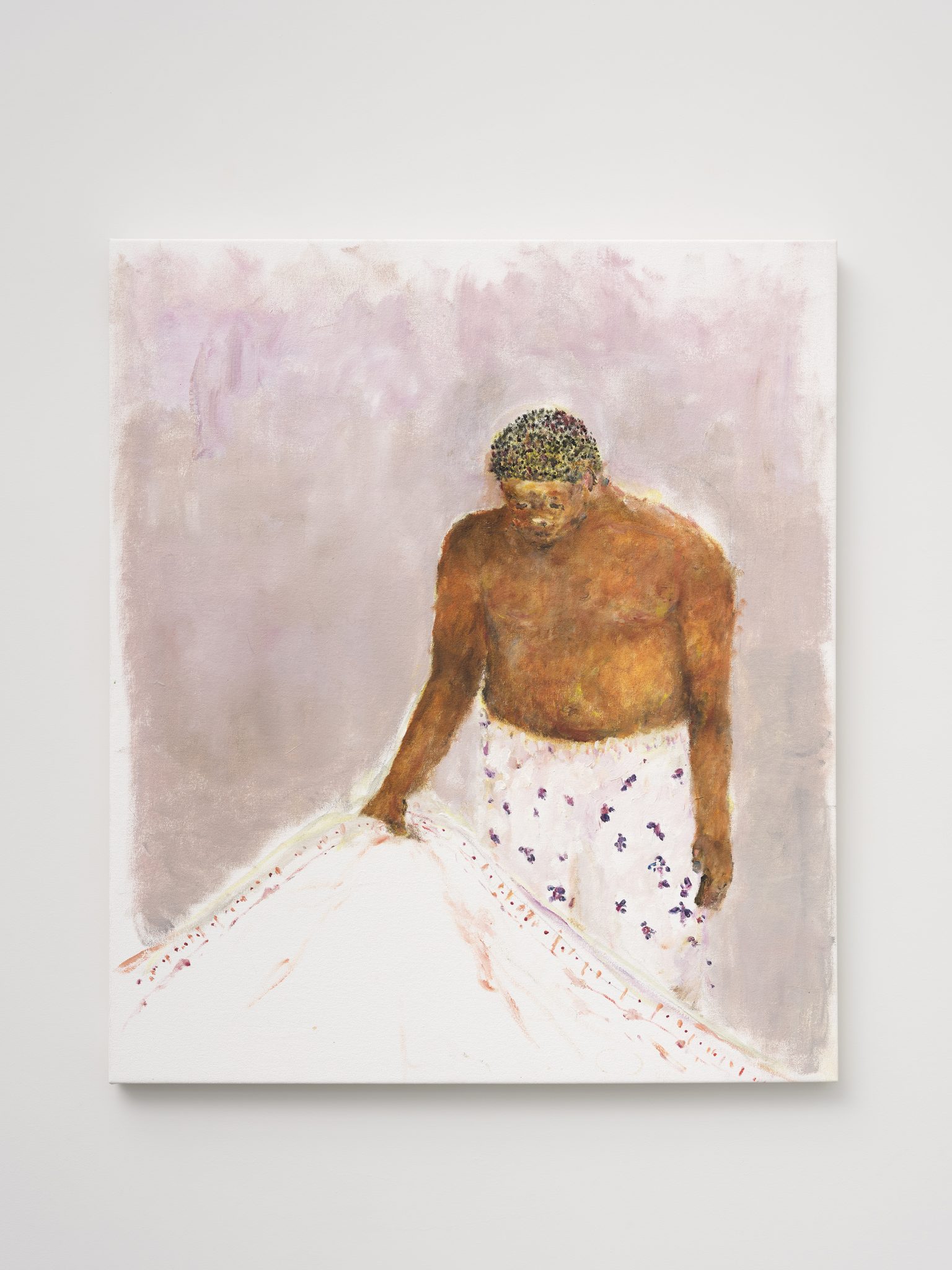 Jared McGriff
"A Pause Between Moments," 2023
Oil on canvas
40" x 32" [HxW] (101.6 x 81.28 cm)
Inventory #MCG1008
Courtesy of the artist, Spinello Projects, and Vielmetter Los Angeles
Photo credit: Jeff McLane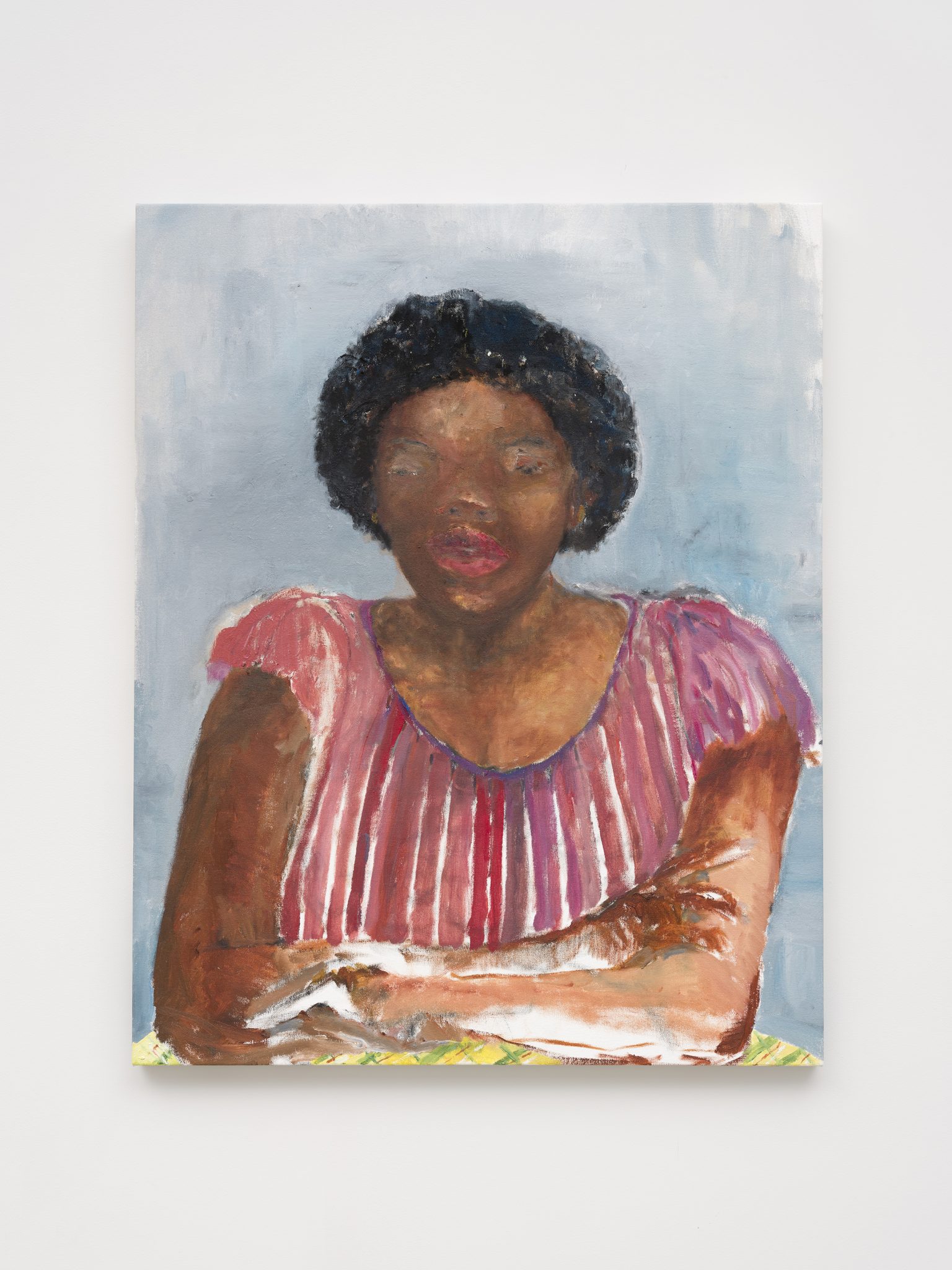 Jared McGriff
"A Constant Compromise, Fractional and Exponential," 2022
Oil on canvas
58 ¹⁄₂" x 61" [HxW] (148.59 x 154.94 cm)
Inventory #MCG1002
Courtesy of the artist, Spinello Projects, and Vielmetter Los Angeles
Photo credit: Jeff McLane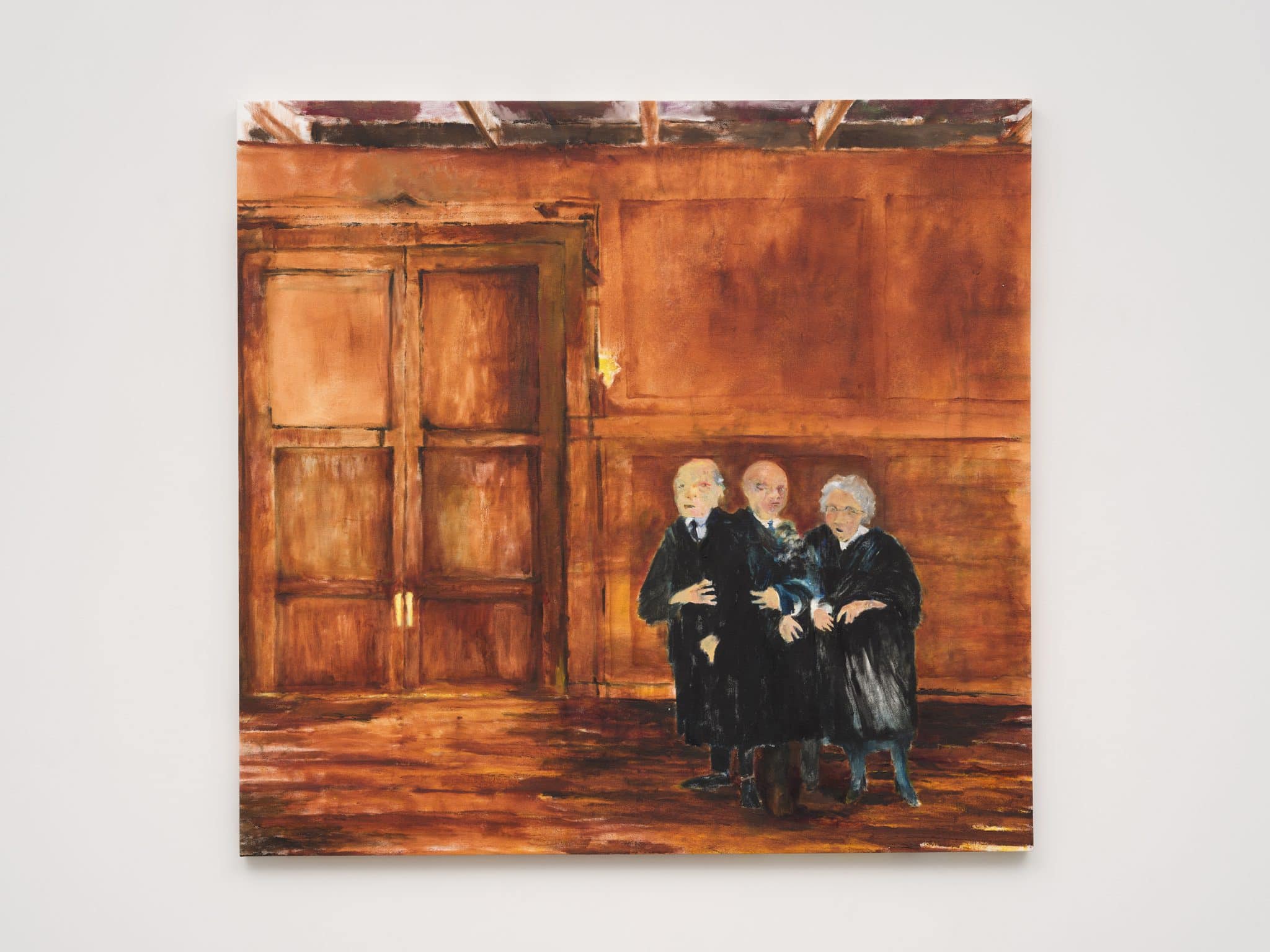 Jared McGriff
"We Can Hang Out by the Blind Man's Tree," 2022
Oil on canvas
26" x 21" [HxW] (66.04 x 53.34 cm)
Inventory #MCG1005
Courtesy of the artist, Spinello Projects, and Vielmetter Los Angeles
Photo credit: Jeff McLane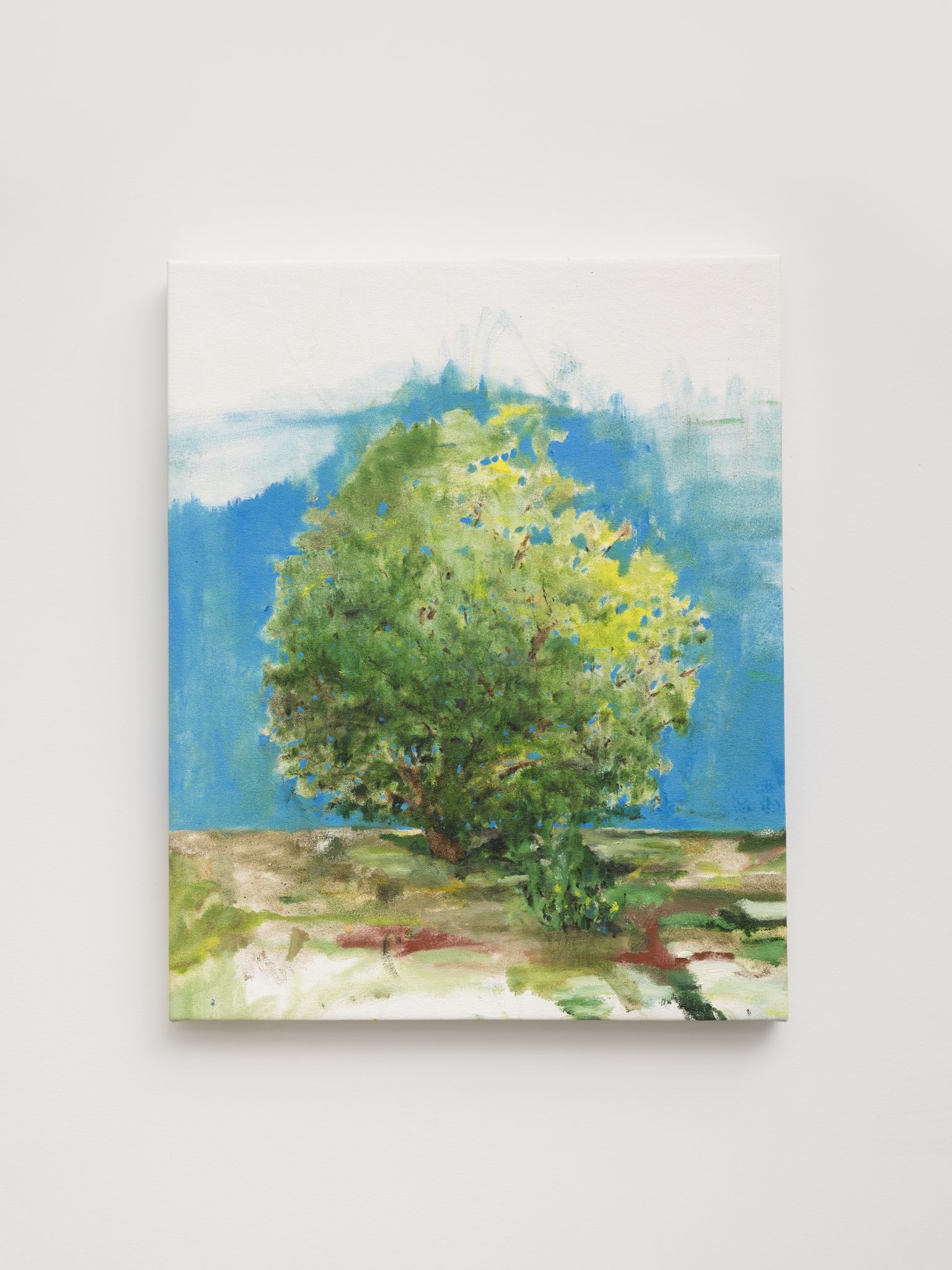 Jared McGriff
"The Critical, Affirming Necessity of Advocacy," 2022
Oil on canvas
43" x 65" [HxW] (109.22 x 165.1 cm)
Inventory #MCG1003
Courtesy of the artist, Spinello Projects, and Vielmetter Los Angeles
Photo credit: Jeff McLane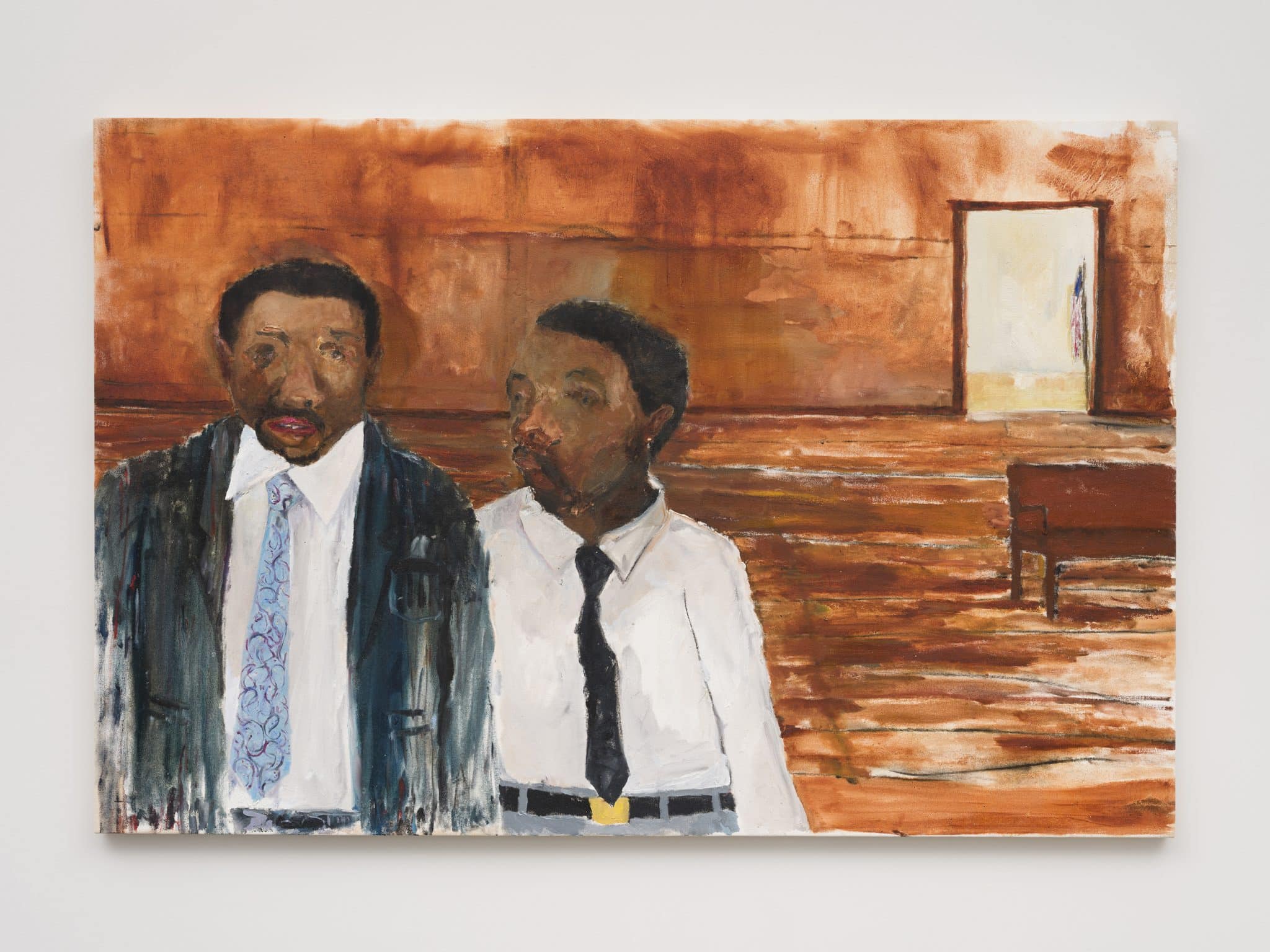 Jared McGriff
"Dispassionate Observations," 2022
Watercolor on canvas paper
18" x 15 ¹⁄₄" [HxW] (45.72 x 38.73 cm) Framed
Inventory #MCG1006
Courtesy of the artist, Spinello Projects, and Vielmetter Los Angeles
Photo credit: Jeff McLane