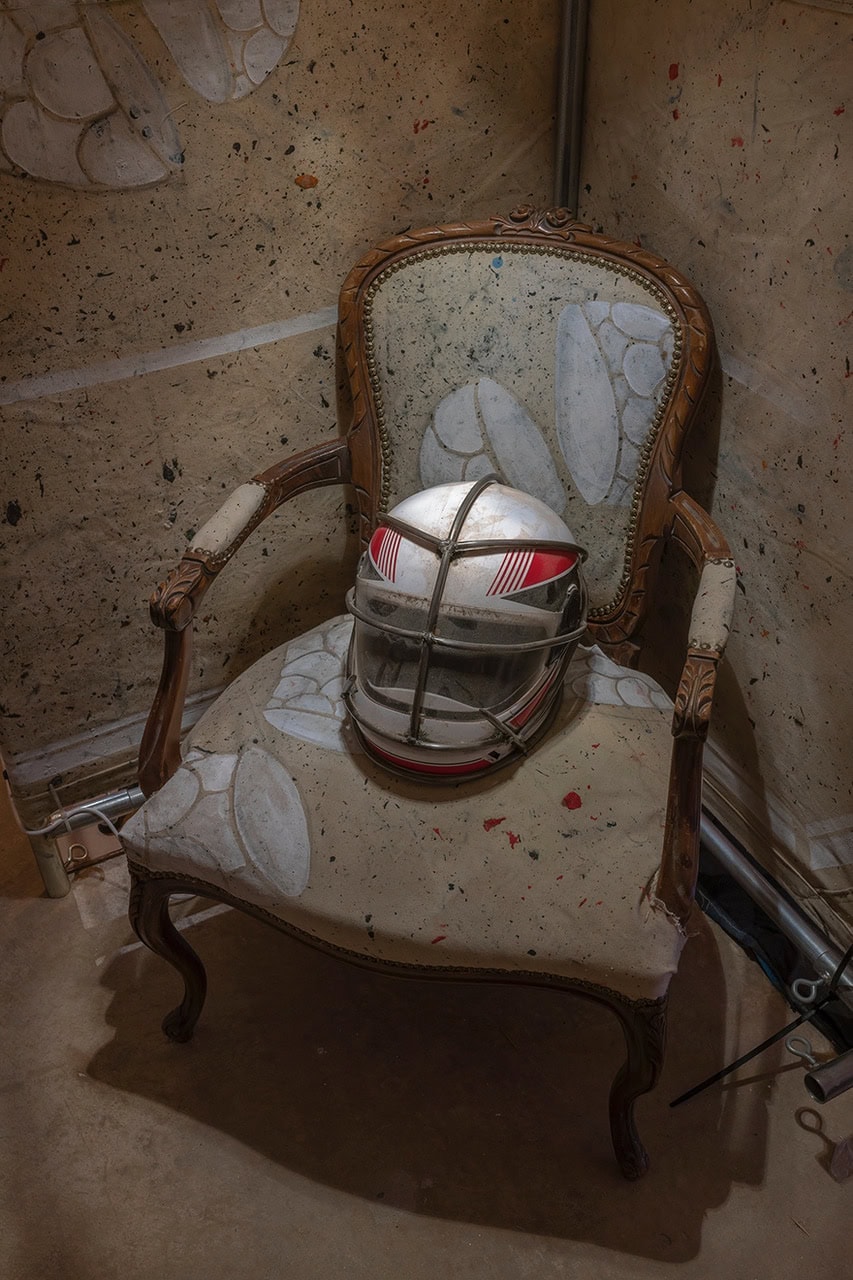 July 16 — November 21, 2020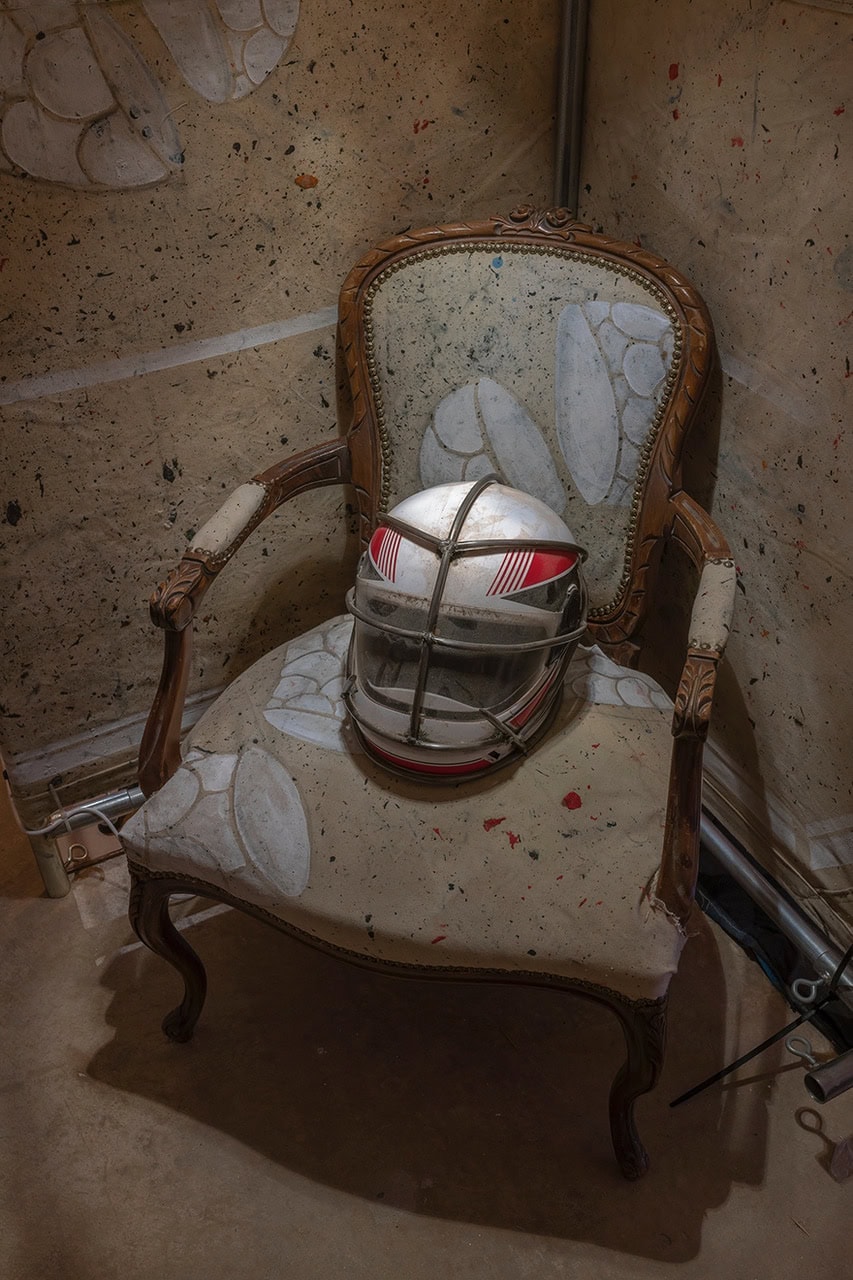 ---
Sean Duffy's Alone Now is an immersive installation which is both an experimental self-portrait and a commentary on the symbolic nature of the garage as a site of masculine creativity. The labyrinth-like installation is divided by steel frame structures and made up of a helter-skelter arrangement of finished and abandoned projects ranging from light fixtures made out of sports helmets to screen printed tapestries and magazine collages. The tight and cluttered space is tinged with an unsettling feeling of an abandoned room, a safe space of sorts that seems to have been left to collect dust for unknown reasons.
Begun in 2015, after Duffy had emptied out his studio, the project birthed itself out of the process of determining his next artistic endeavor. What initially felt like failure after failure soon began to take on a form of inspiration, what Duffy describes as creating an assemblage out of his own art rather than found objects. Inspired by the history of assemblage in California, Duffy's installation became a way to transform objects he might have otherwise cast aside, thus building a 3-dimensional lexicon of his own artistic journey.
Completed in April 2020, Alone Now has taken on new meanings in a dramatically transforming world. The overall feeling of inertia is heightened. Mundane objects take on new sinister connotations and their arrangement in this context invokes a feeling of walking into someone's bunker filled with DIY projects that have been taken up to pass the time, either in the aftermath or in preparation for an unknown, potentially catastrophic event.