Images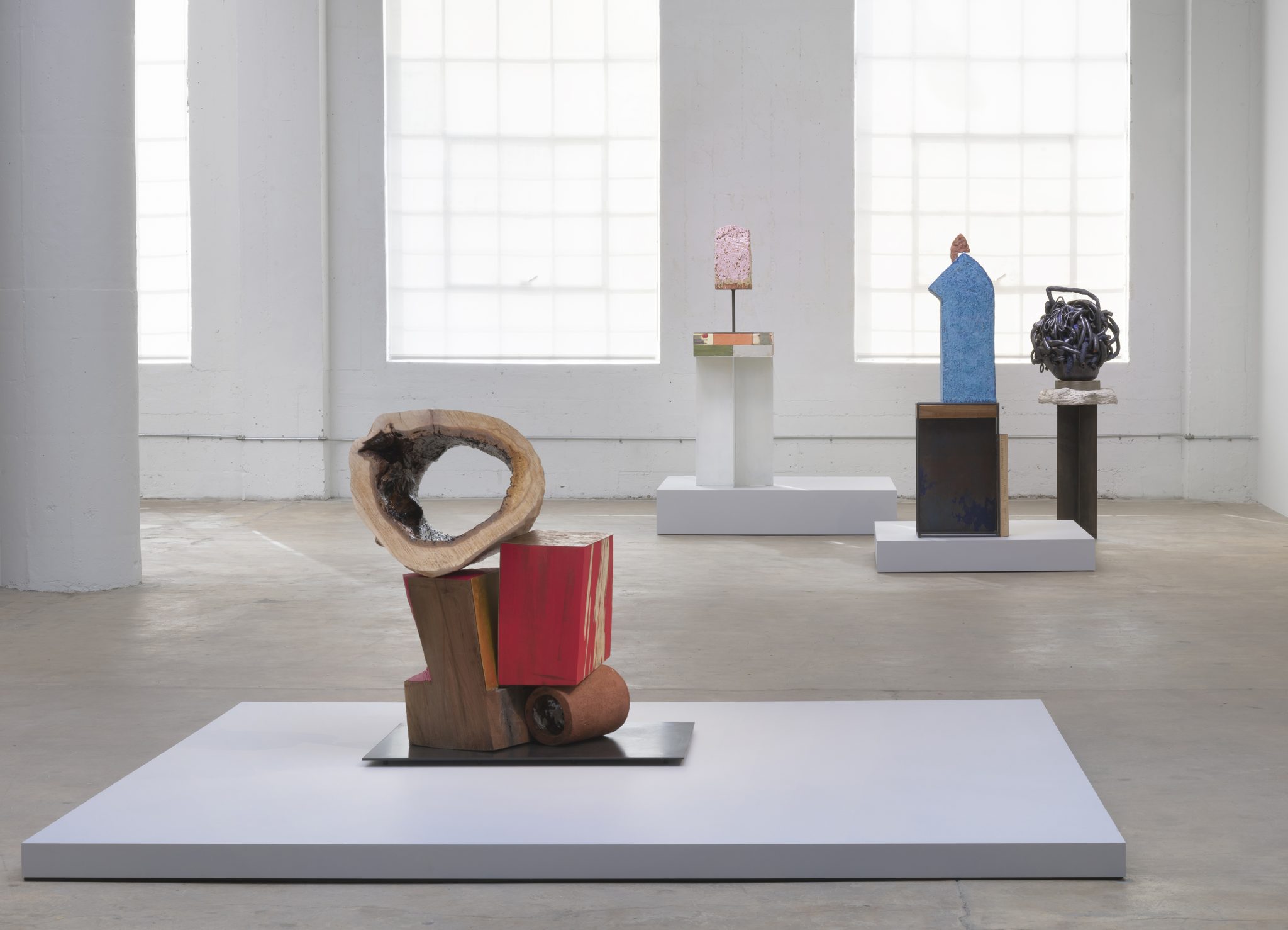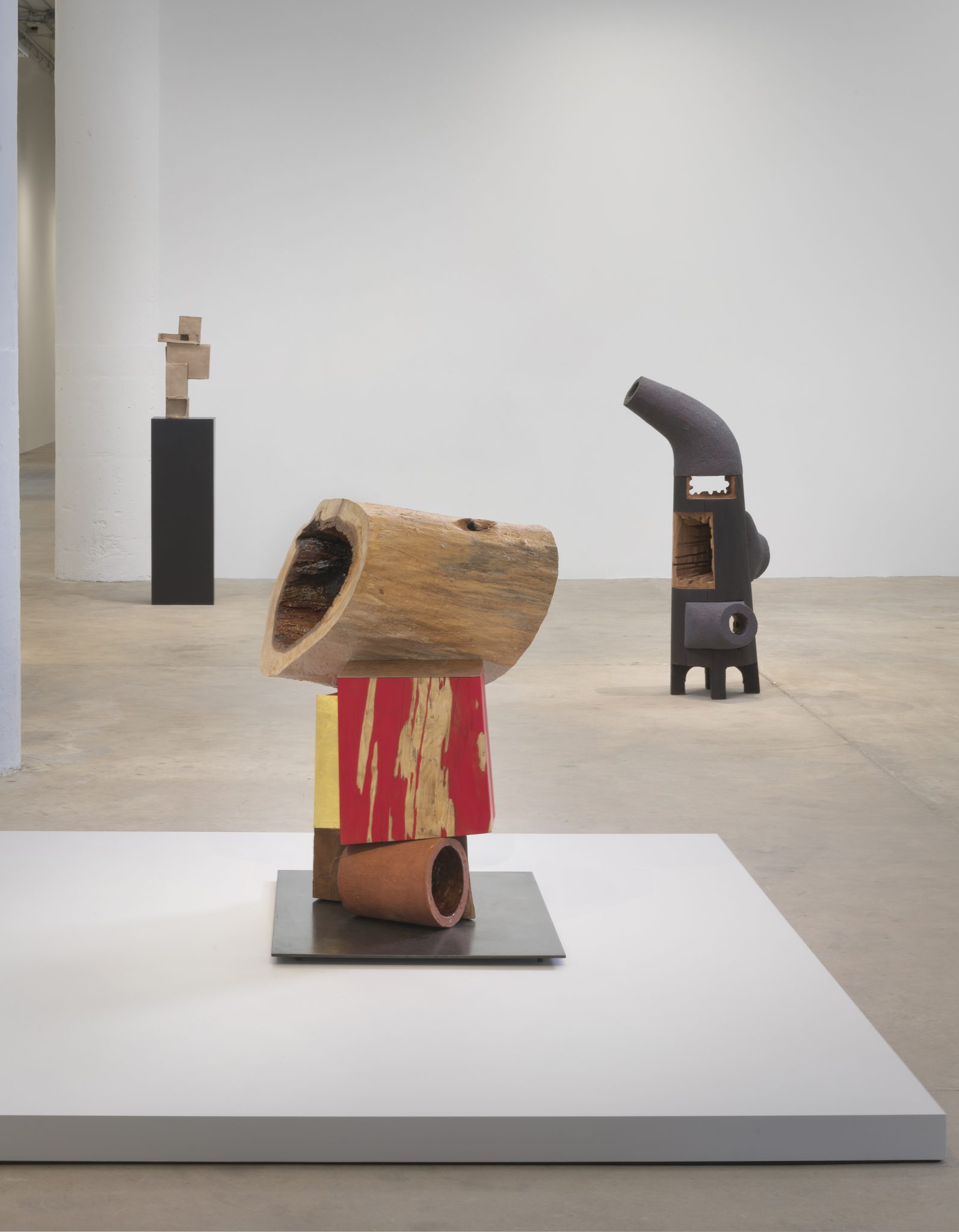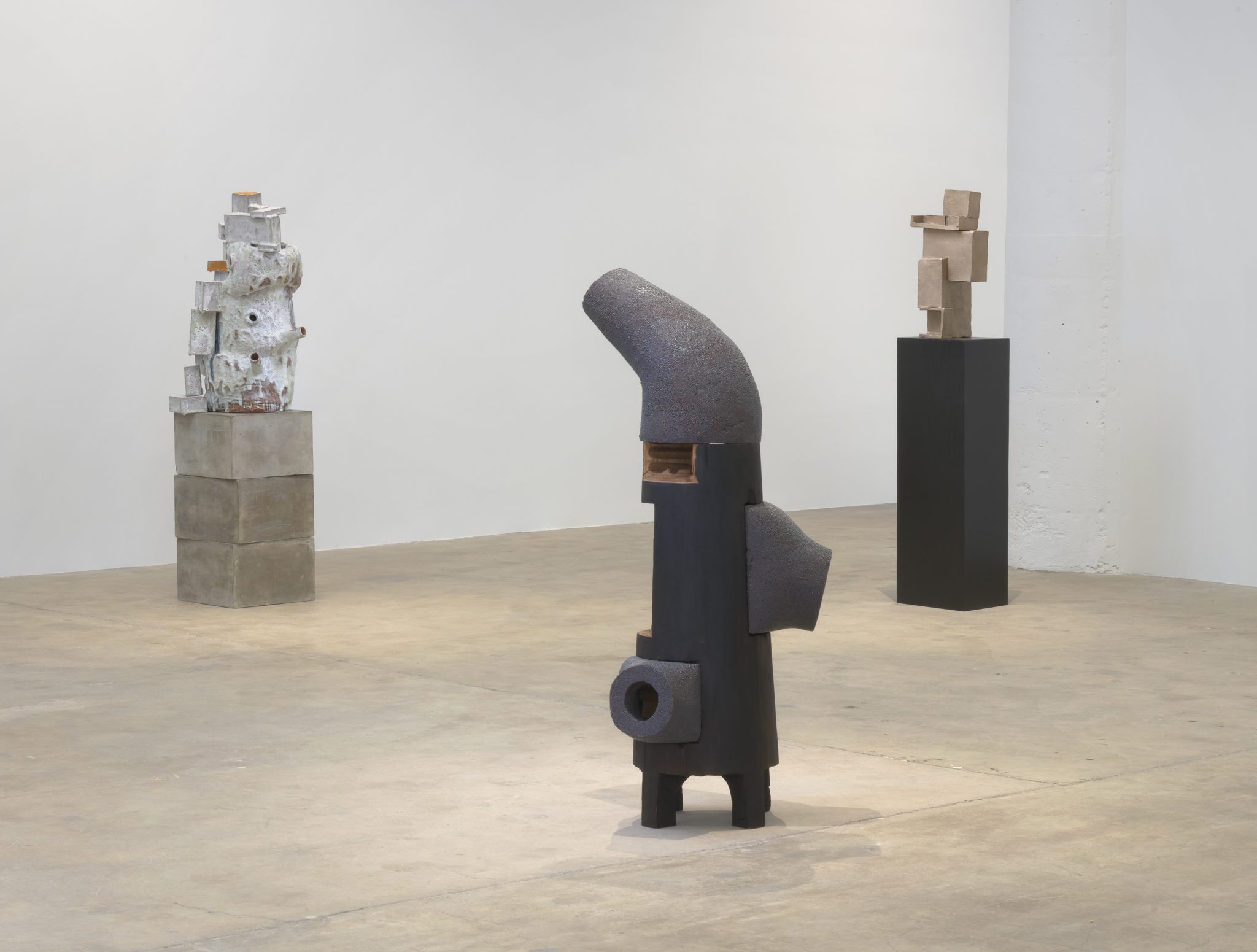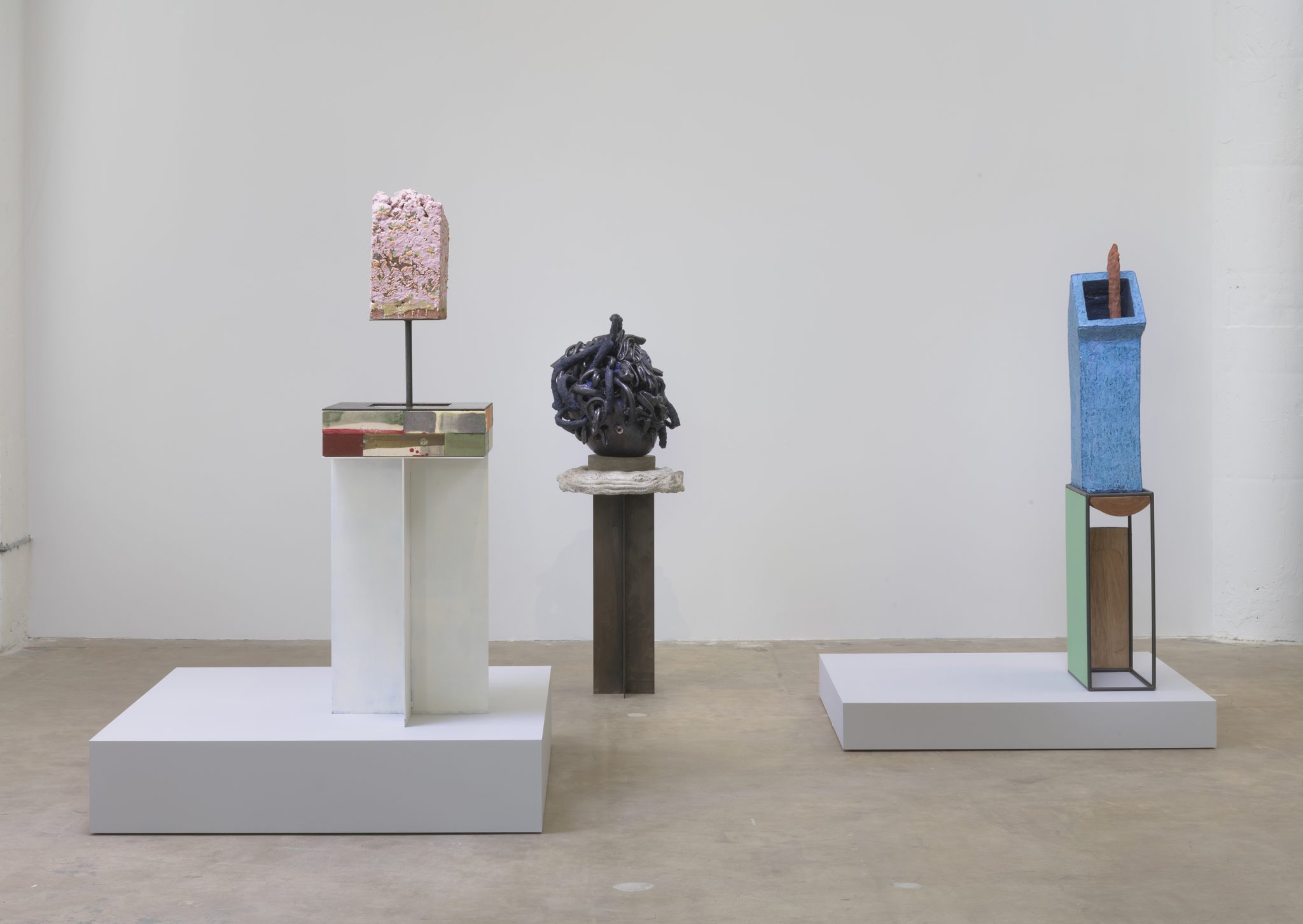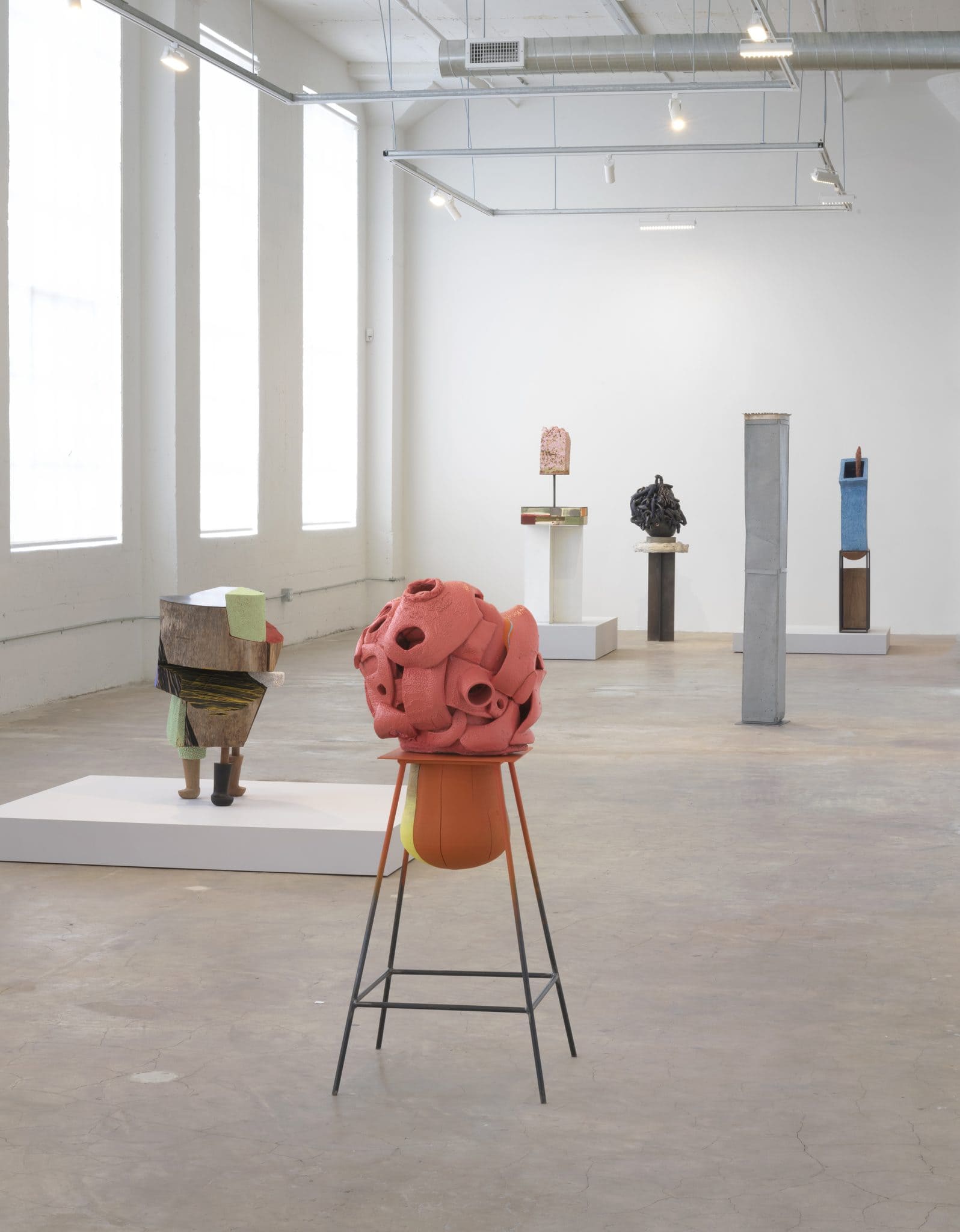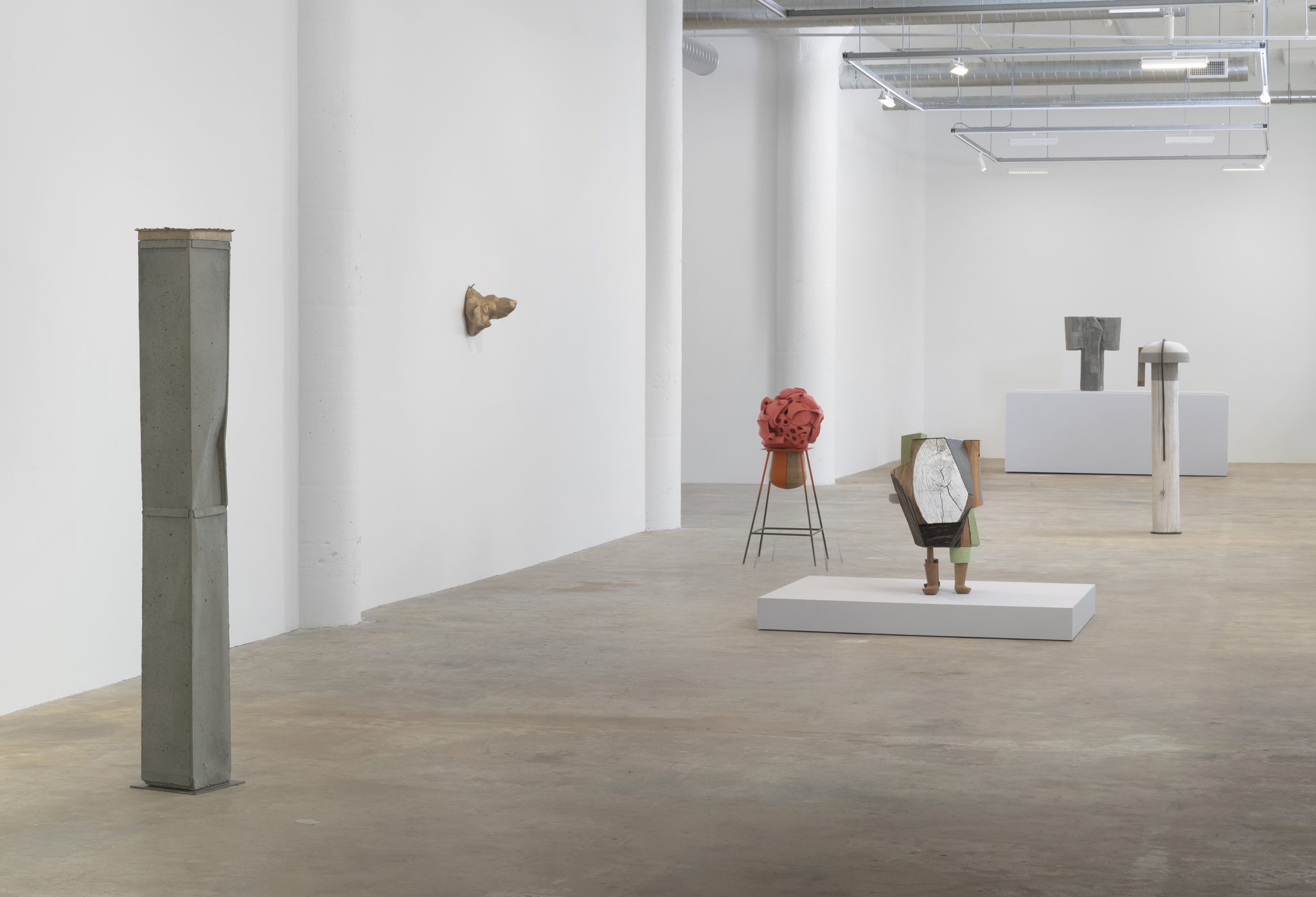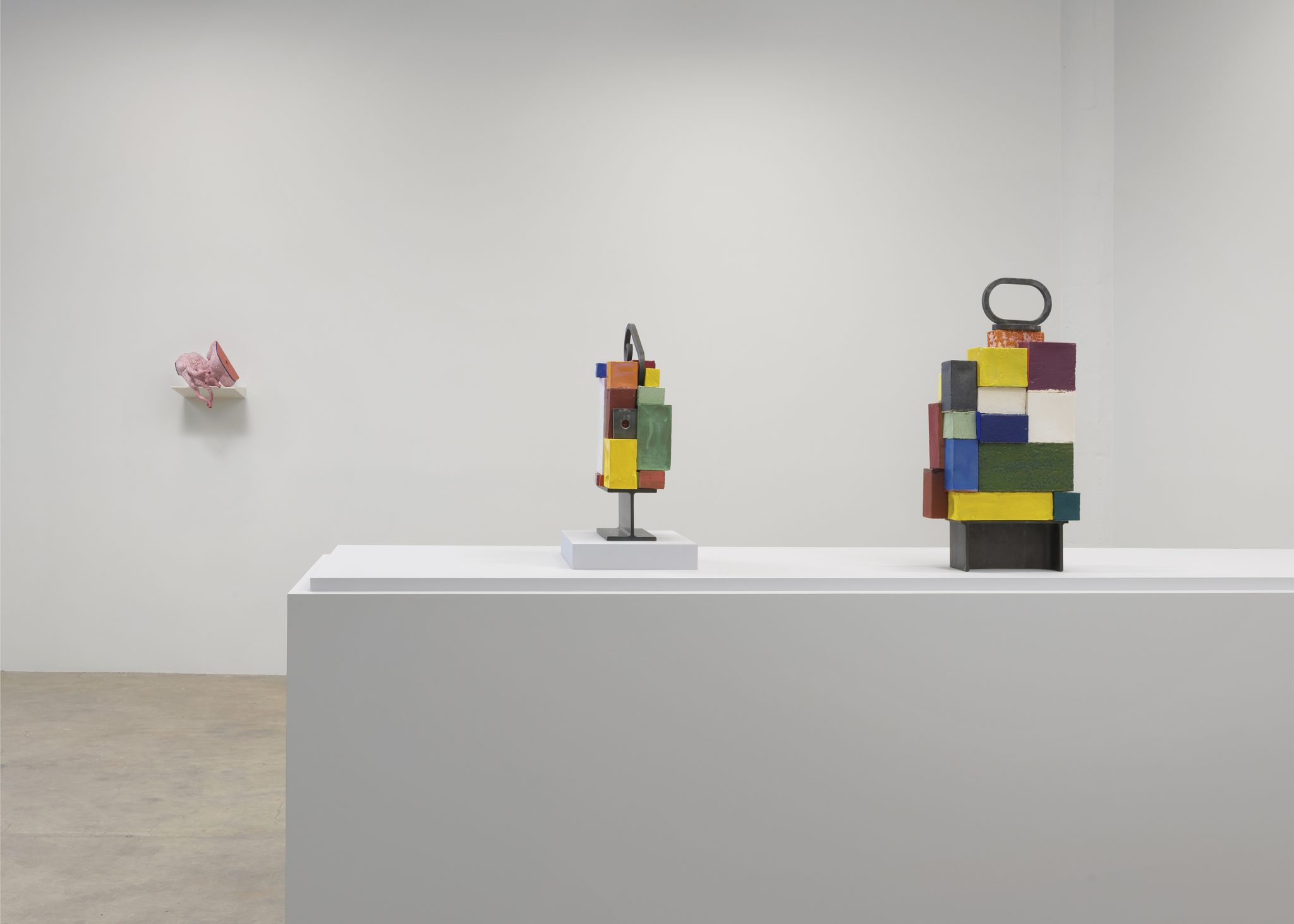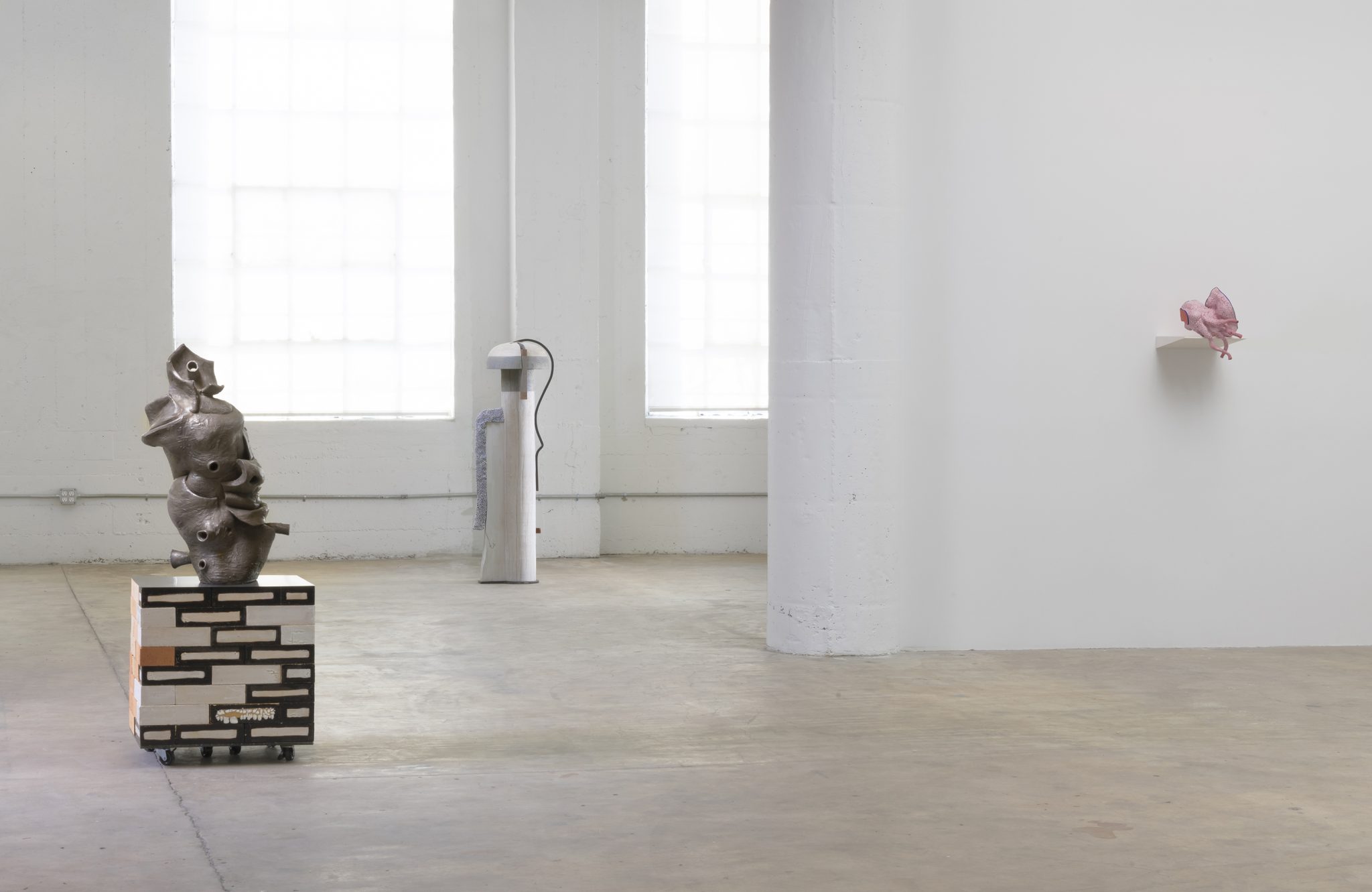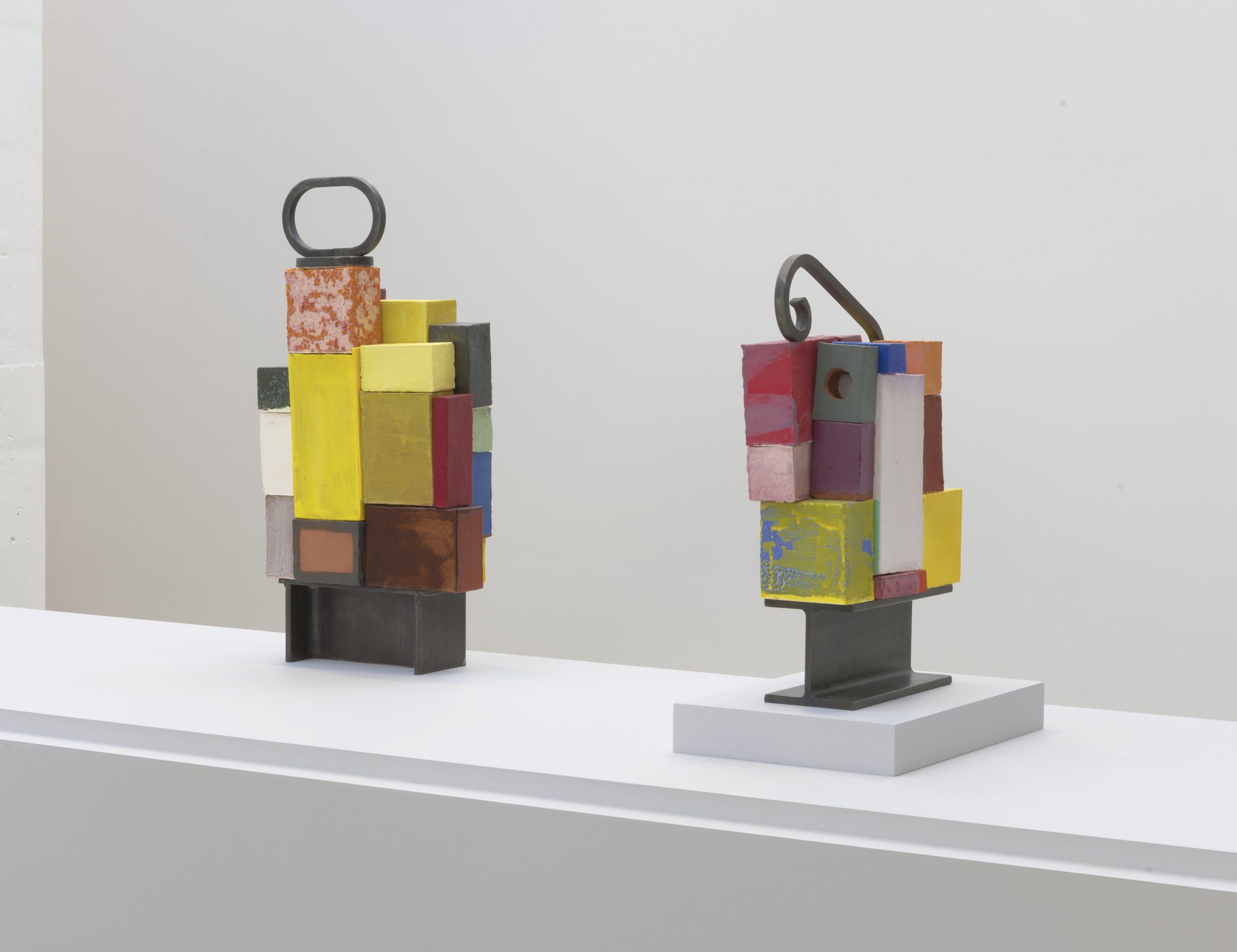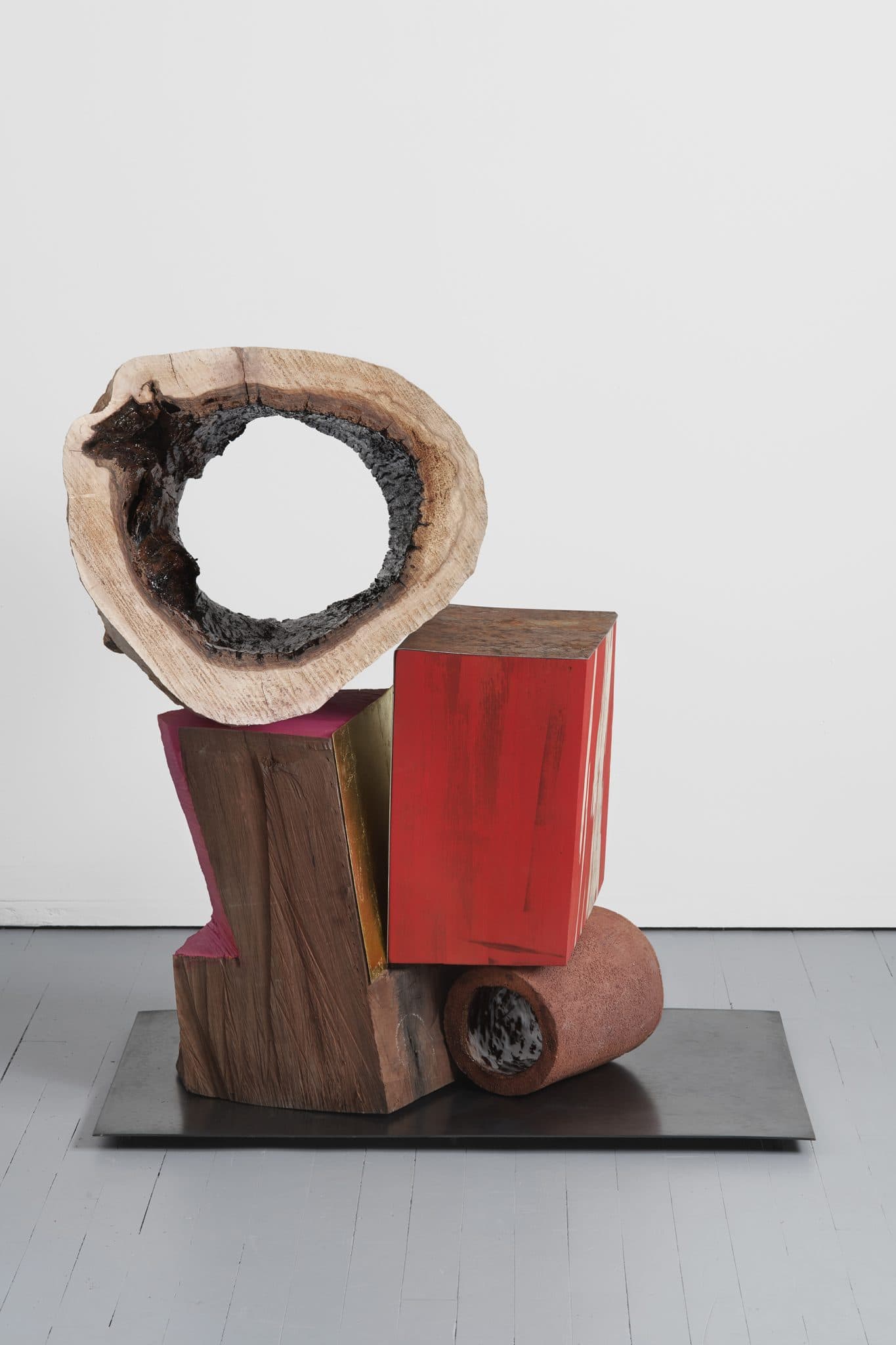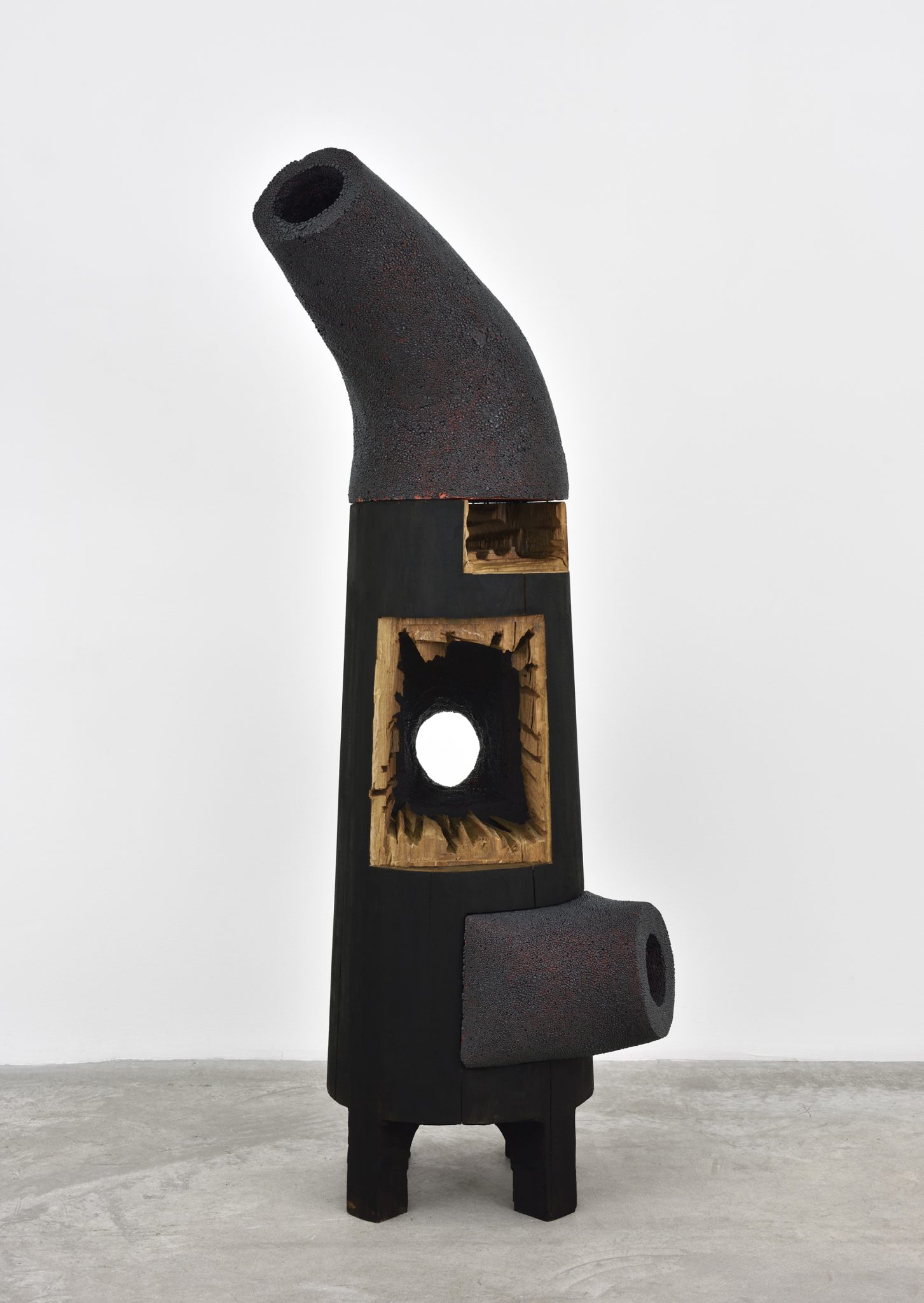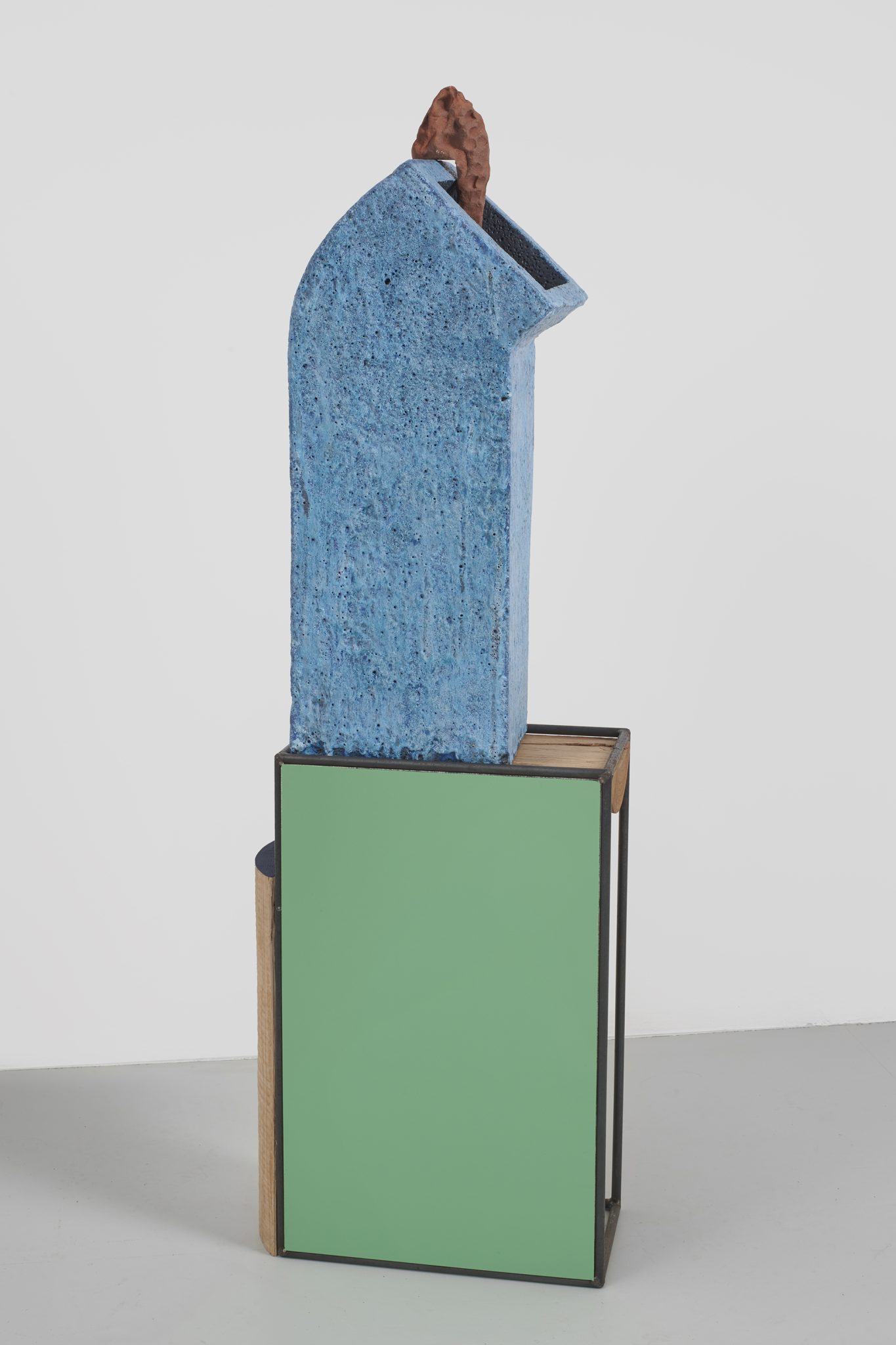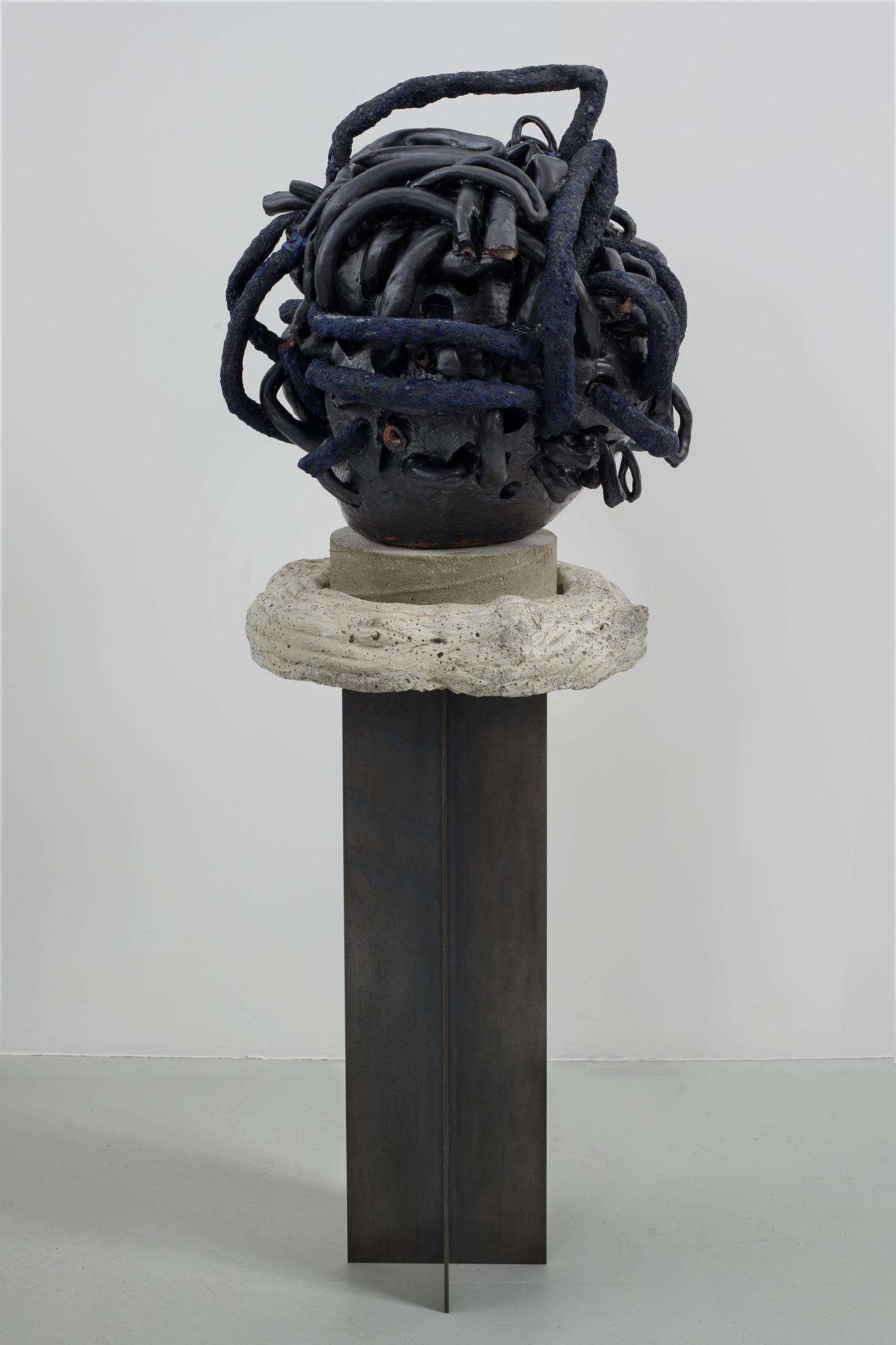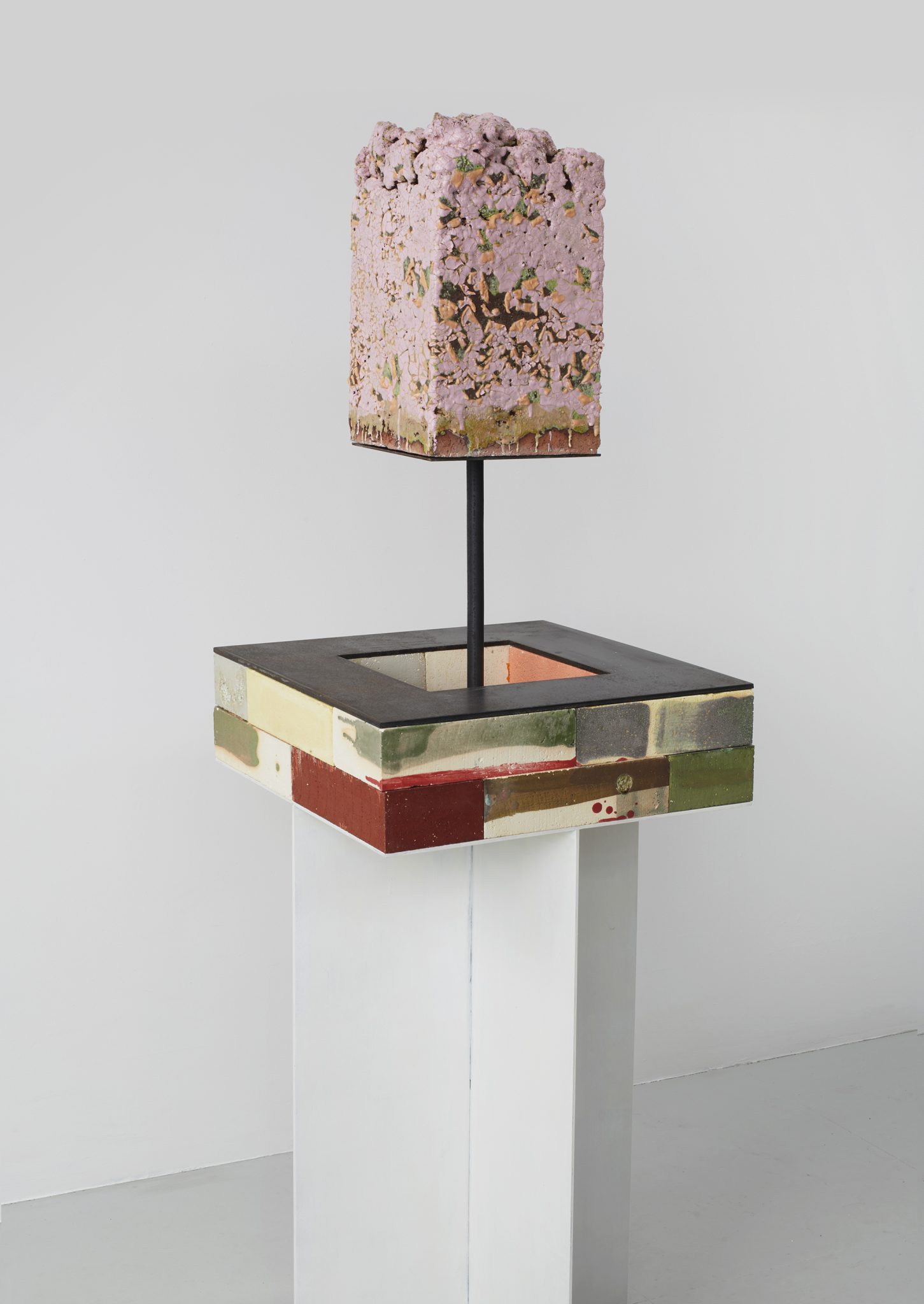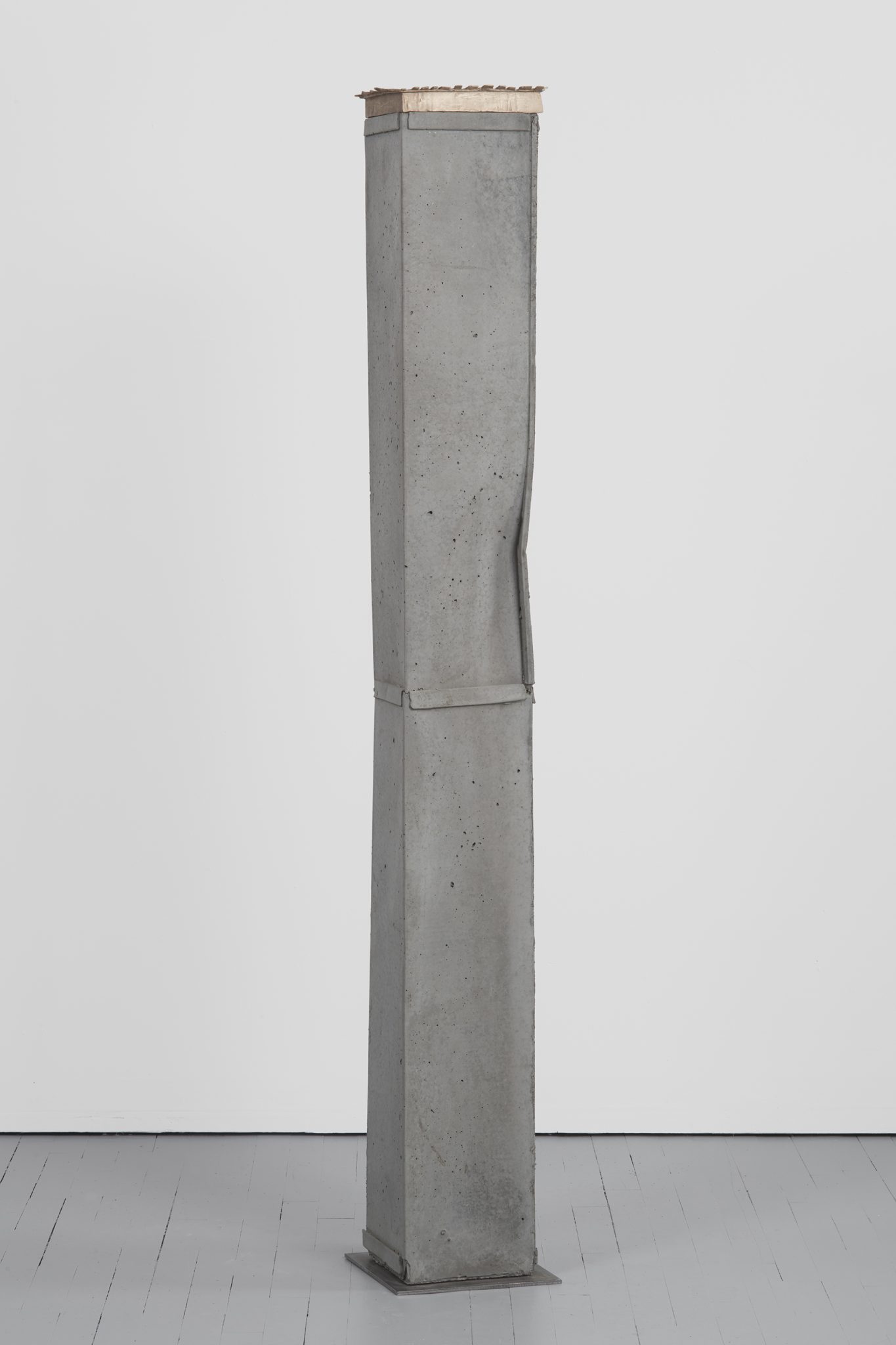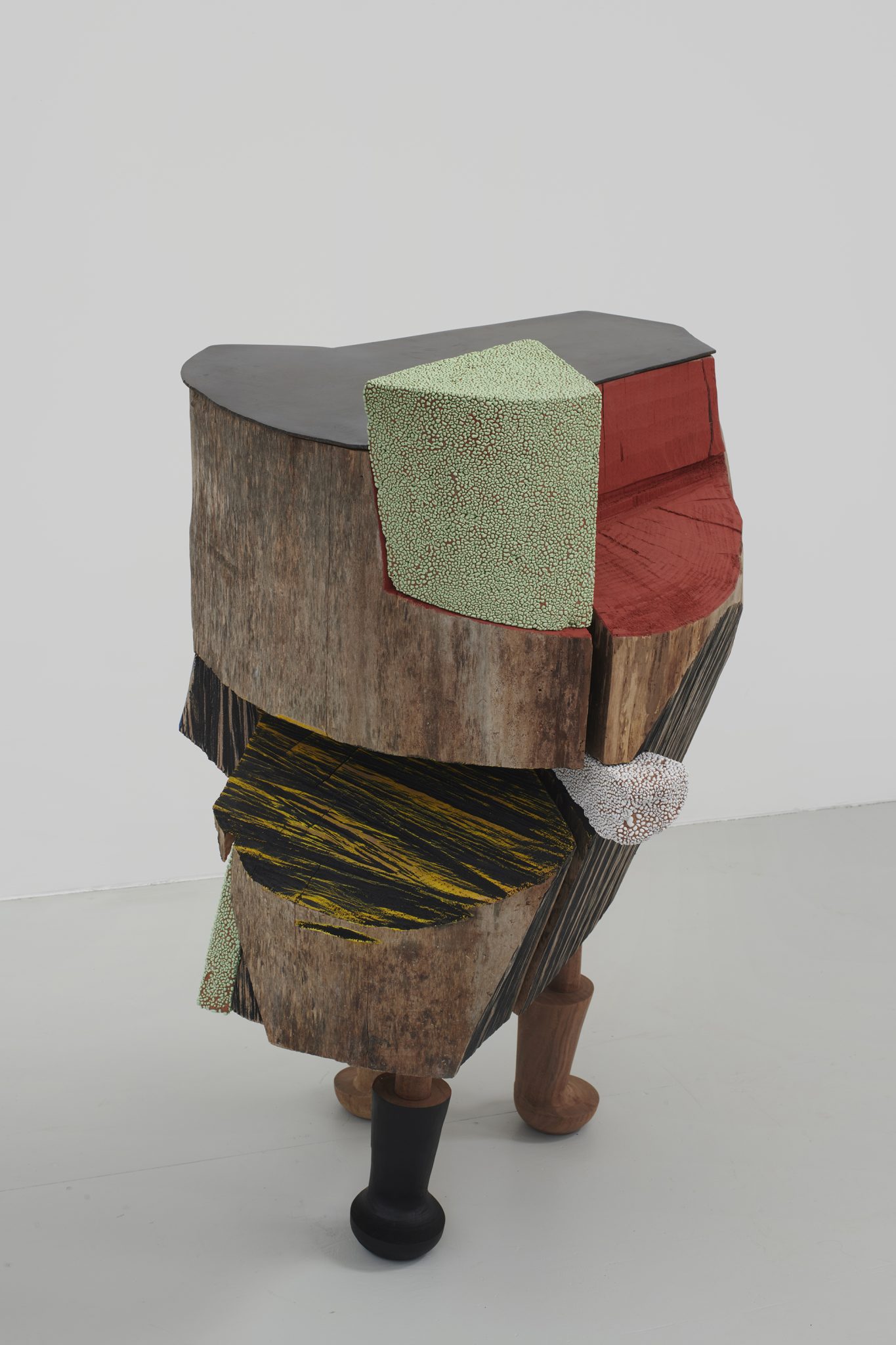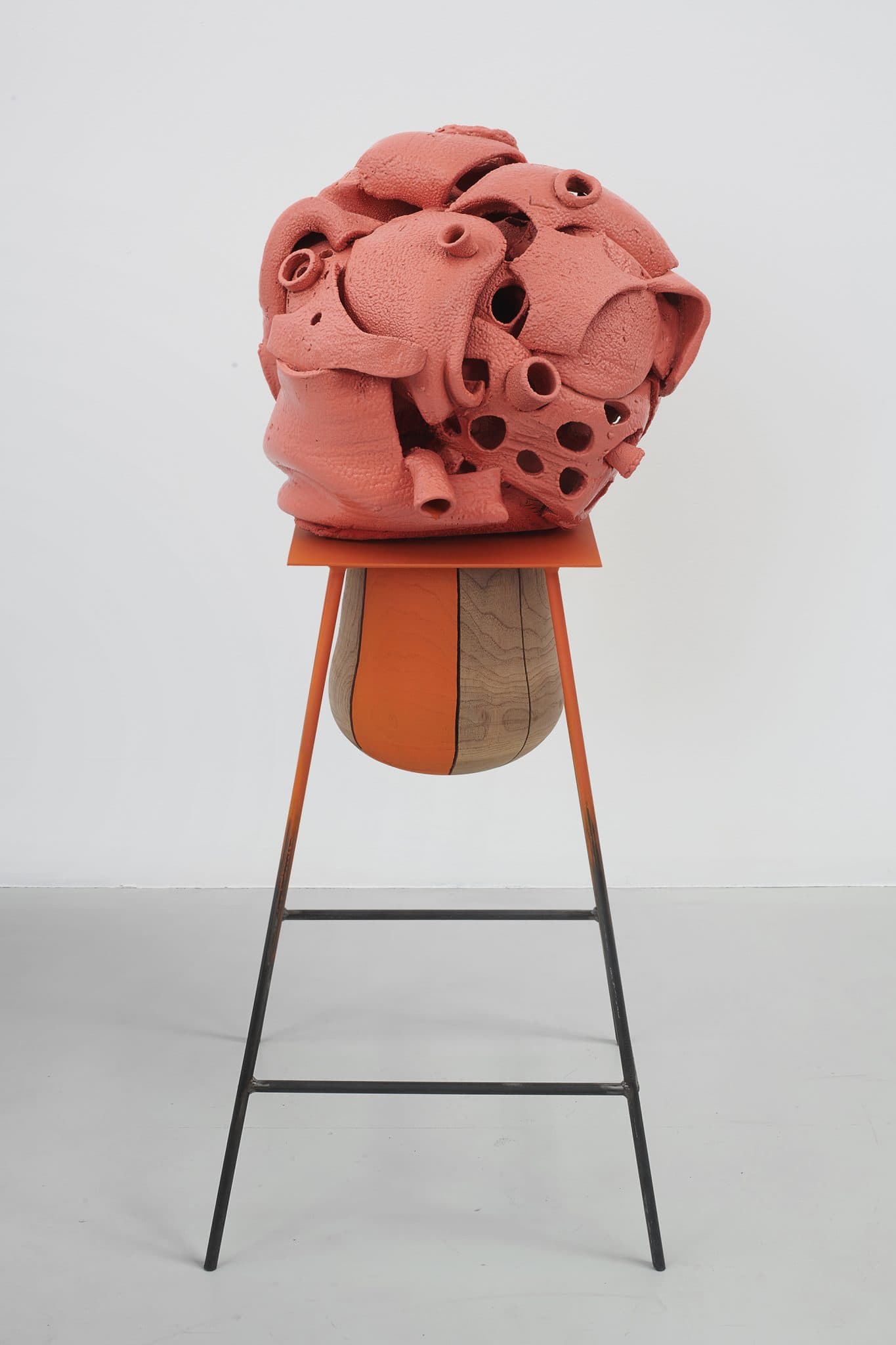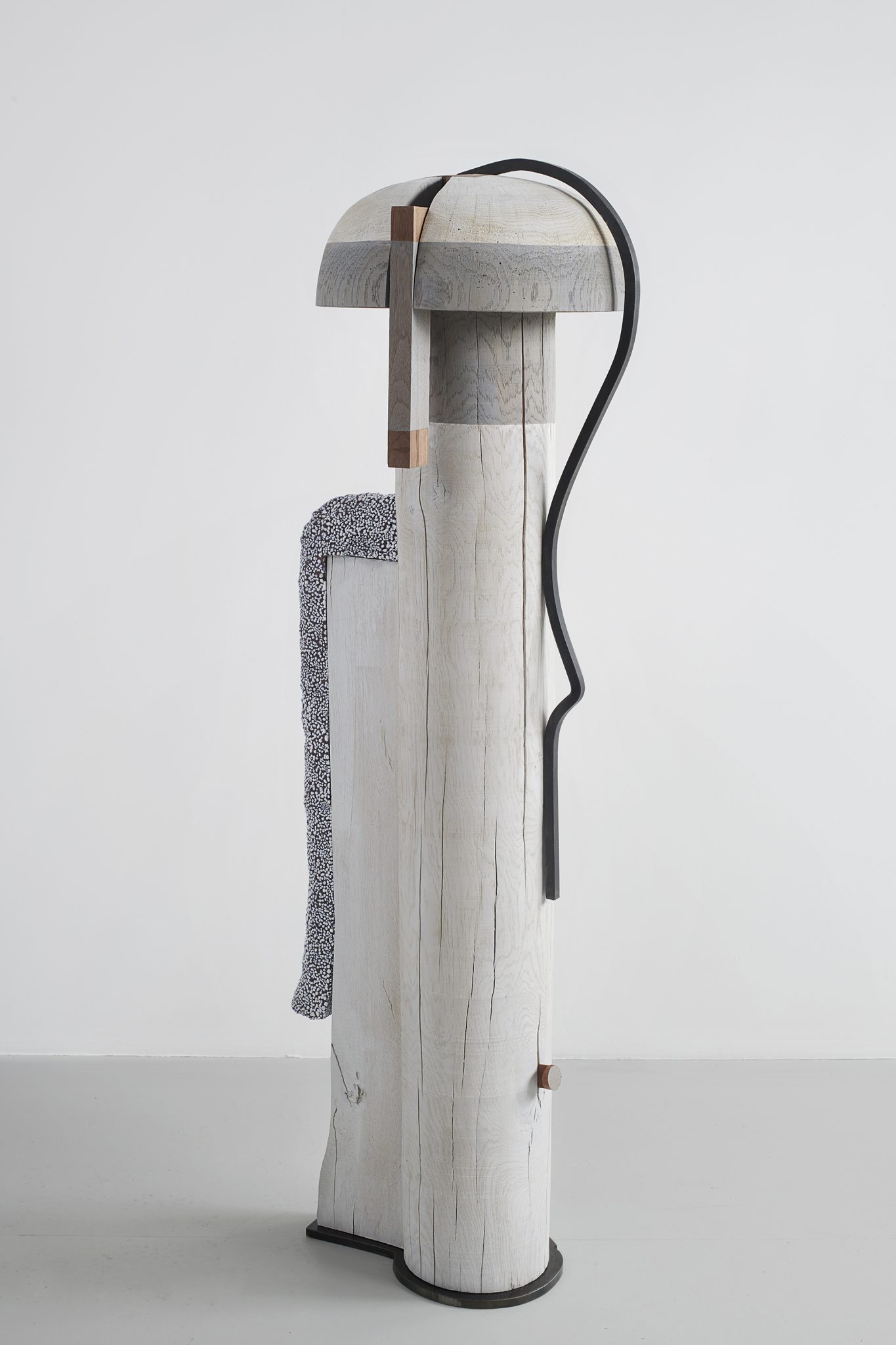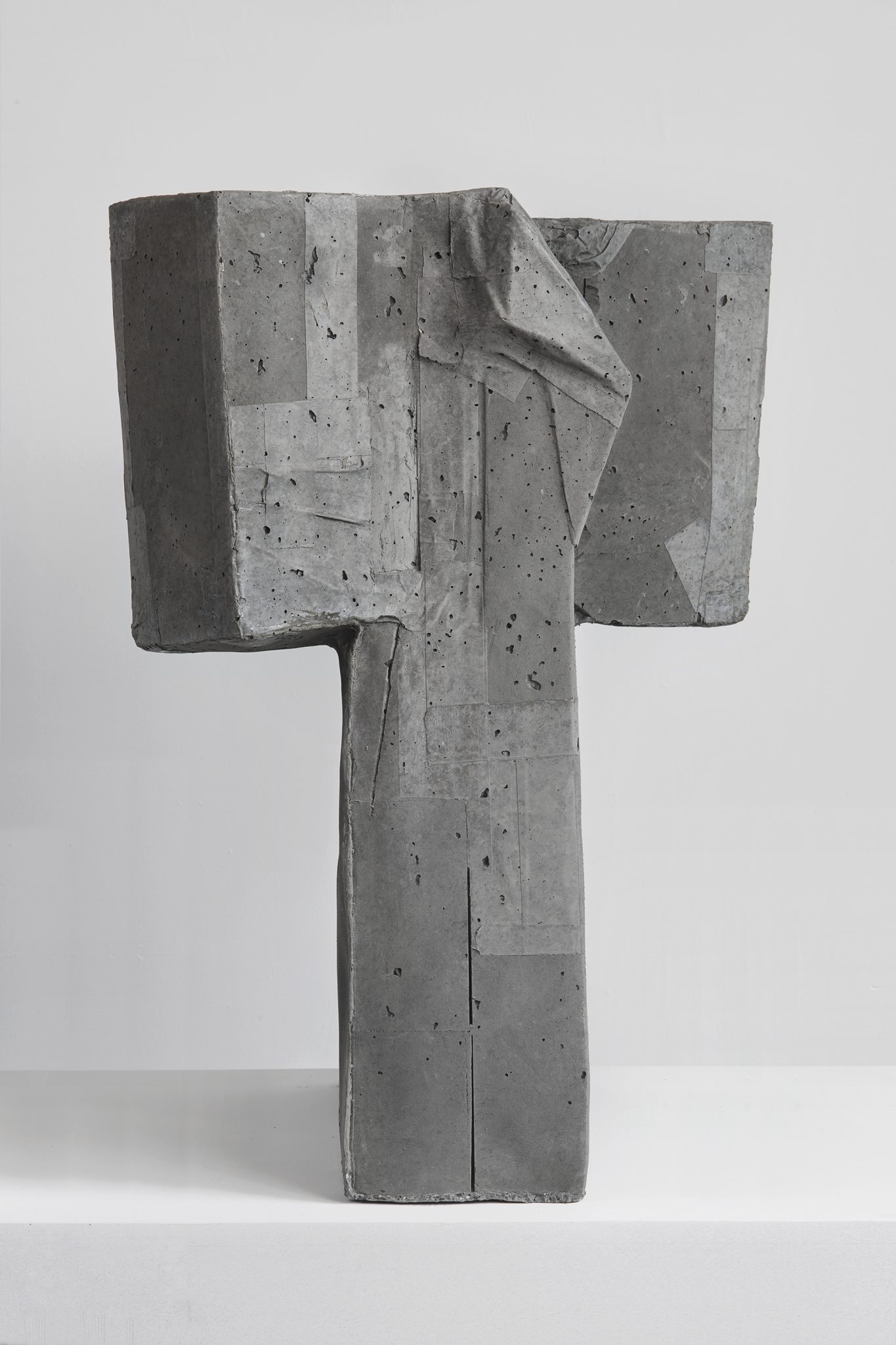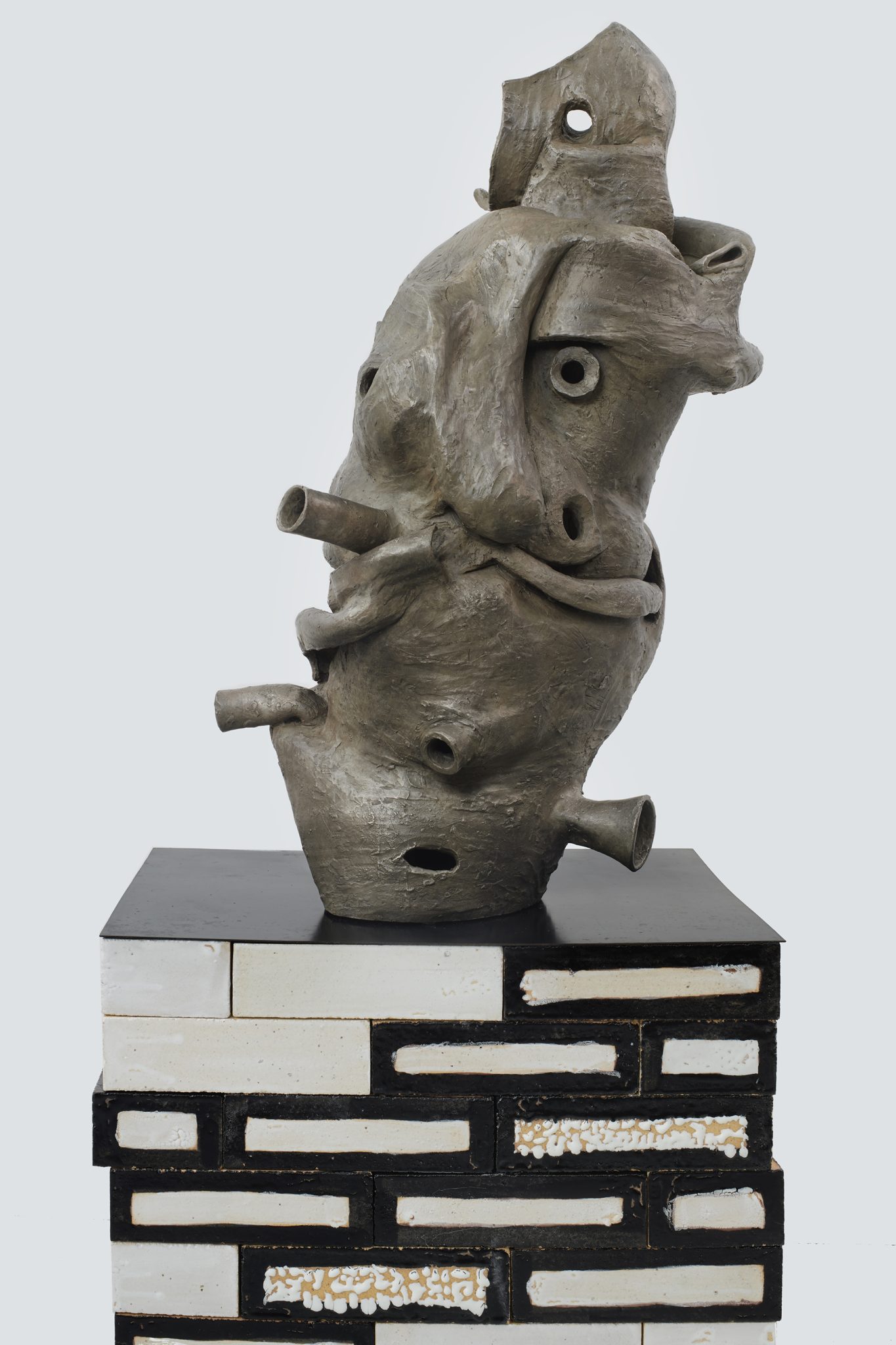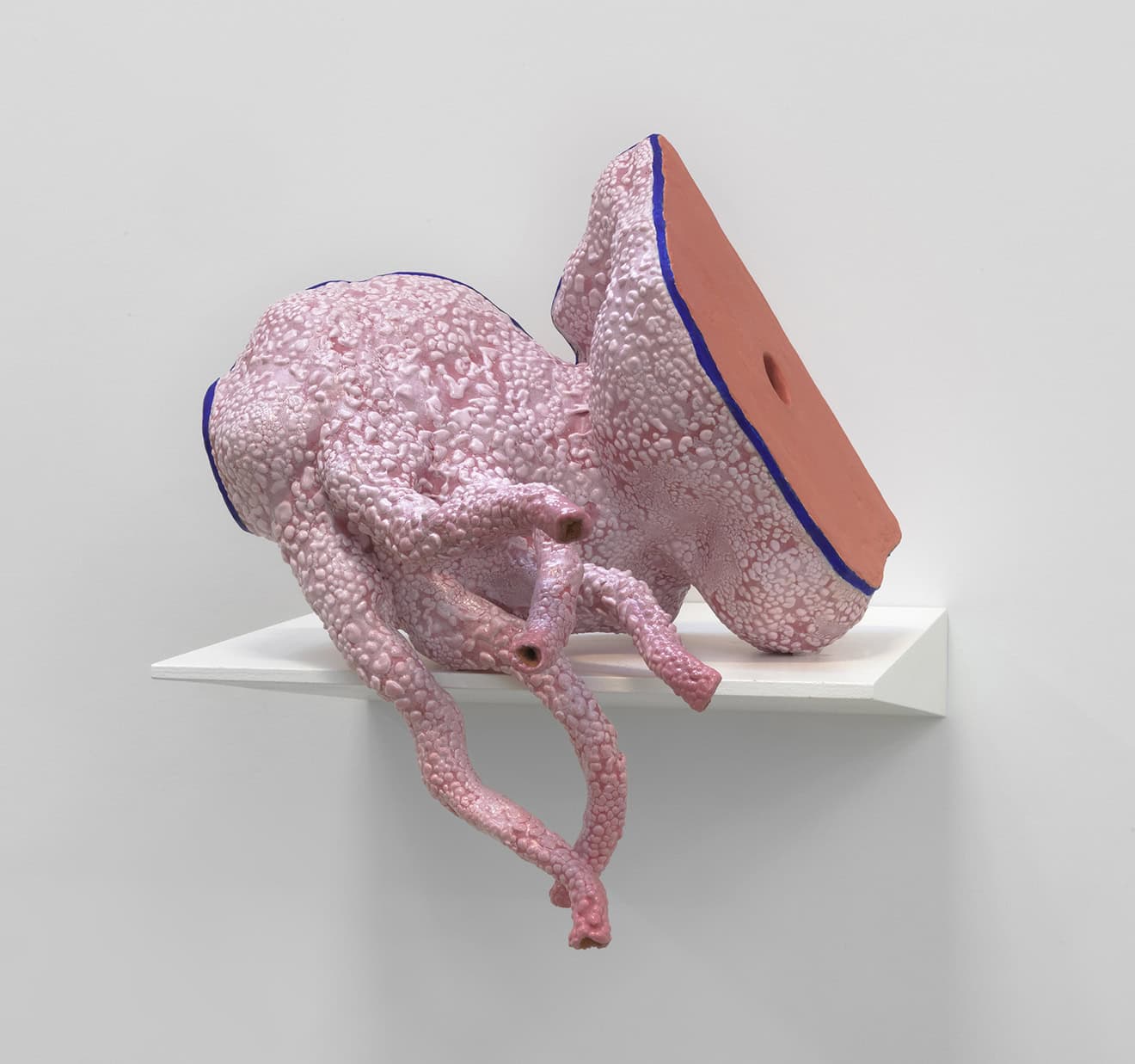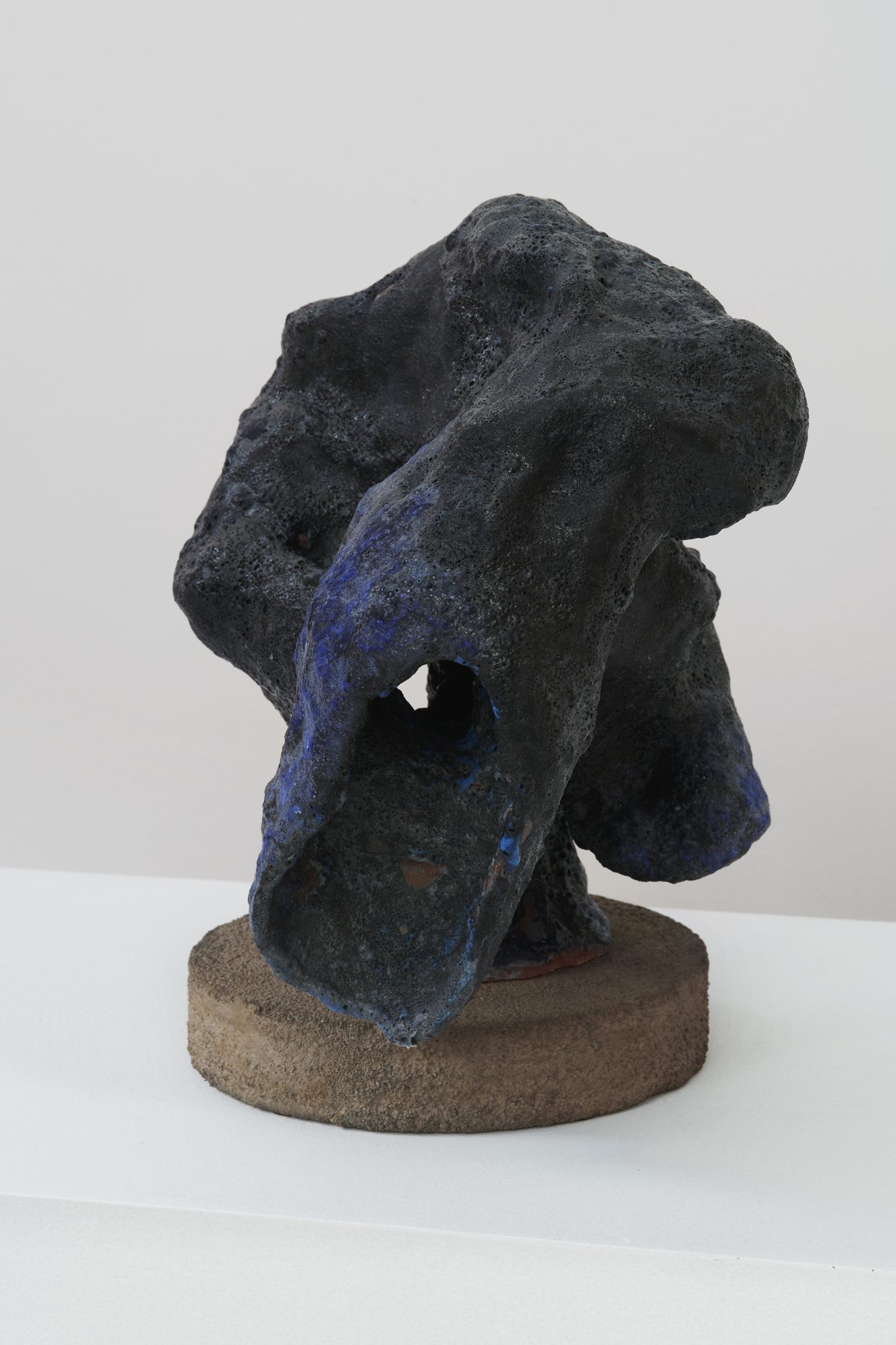 Press Release
Vielmetter Los Angeles is pleased to announce our first solo exhibition by New York-based sculptor, Arlene Shechet. Sculpture will also be the first solo exhibition in our new gallery located at 1700 S Santa Fe Ave in Los Angeles.
Shechet's work in ceramic, porcelain, wood, concrete, bronze, and other materials teases out longstanding tensions in sculpture between object and base, interior and exterior, figure and space. Building on the insights of artists like Marisol [Escobar], Sophie Tauber Arp, and Constantin Brancusi, (who's Endless Column is nodded to in this exhibition with The Queen (2019), a cast-concrete sculpture topped with a bronze crenellation, that like the column takes a shape evocative of a pedestal as the final form of the sculpture) Shechet has forged a singular path as an artist. Her works combine "universal" formal concerns with the intensely personal, deeply felt, and politically opinionated. Her consistent attention to the decorative (i.e. feminine) and her commitment to ceramic (i.e. craft, women's labor) and the ways in which she has monumentalized both in her sculptural projects represent a radical undermining of the historical imperatives of objects in three-dimensions. Shechet's work does not kowtow to the ideal body or form, pay homage to great men, or memorialize violent histories. Instead, she has made the process of producing delicate porcelain teacups into monuments in her current installation in the Madison Square Garden Conservancy and toys with the over-serious modern project of utopia-construction in a group of table-top works in her exhibition at the gallery.
As guests enter the gallery, a large work titled Double Oculus (2019) slows their progress, restricting their movement to a path either to the right or left, like a large boulder in the center of a stream. An assemblage of wood and ceramic, the sculpture is a tidy introduction to Shechet's playful, embodied approach. The sculpture is composed of two tubular oculi, one larger and made from a hollow log that, uncannily, has its bark on the inside, one smaller and ceramic. Both of these elements are perpendicular to two vertically-oriented rectangular pieces of wood that have some of their planes painted and some covered in sheets of metal. The entire composition rests on a thin sheet of steel. There are two playful reversals at play in this work: interior becoming exterior and sculpture becoming support. Shechet coated the bark inside the larger oculus in a shiny lacquer and stripped the exterior bark from the log to highlight this (naturally occurring) reversal. Mirroring this inside-out quality the exterior of the ceramic oculus is glazed in a textured, matte rust-color, while the interior is a glossy brown. The larger oculus is perched atop one of the rectangular wooden elements, while the smaller oculus is gently balanced just under the corner of the second rectangular piece of painted wood, inverting the relationship between sculpture and support, with the strong suggestion of instability or of a constant cycling between the two conditions.
An interest in the interiors of objects also infuses Shechet's work in ceramic. In order to be fired safely, ceramic objects must be hollow and vented. Once fully vitrified, surface decoration becomes physically fused and inseparable from the clay. These essential qualities of the material eradicate the distinction between surface and support, inside and outside as the entire object becomes something of a Möbius loop, interior and exterior, surface and support, united in a continuity of materiality.
In corners and along the long promenade of the gallery's window-lined West-wall, other sculptures cluster in conversational groups. Several of these, like Too Too and Out Front (both 2019), reflect one of the artist's most recognizable styles of work in ceramic: compositions suggestive of contorted torsos, assemblages of viscera, or deep-sea-creatures, studded with orifices and protrusions, inflated and sometimes gently folding over on themselves, covered over in fearless and technically complex combinations of drippy and crackled glaze. In these ceramic works the accessibility of the interior and the analogies to the softest parts of the human body provoke a certain tenderness in the viewer, who might occasionally giggle with, but certainly not atthe lumpy forms.
Elsewhere, a selection of smaller works on a counter-height plinth offer a visual analogy to an exhibition of architectural models. Composed of glazed ceramic bricks, sections of I-Beam, and steel handles, these works have echoes of high modernist icons, Mondrian and Le Corbusier, and pop objects, Rubik's cube and Lego constructions. Each assemblage of glazed brick perches on a section of steel I-Beam, the usually invisible underpinning of countless industrial and modern buildings rendered into the visible support for sculpture that suggests architecture without the possibility of an interior. In the context of Shechet's other works, these gorgeous constructions preserve a tension between the dream of being able to impose a perfect order on the world from above and the realities of accommodating and reflecting the messiness of human existence at ground level.
Arlene Shechet's works have recently been the subject of solo exhibitions at the Phillips Collection, Washington DC; the Joslyn Art Museum, Omaha; The Frick Collection, New York, NY; the Contemporary Art Museum St. Louis; and the ICA Boston. Her installation Full Steam Aheadis on view at the Madison Square Park Conservancy in New York through April 28, 2019. Her work can be found in many important public and private collections including the Los Angeles County Museum of Art; the Institute of Contemporary Art, Boston; the Metropolitan Museum of Art, New York; the National Gallery of Art, Washington, DC; the Whitney Museum of American Art; and many others. Arlene Shechet is represented by Vielmetter Los Angeles and Pace Gallery.