Images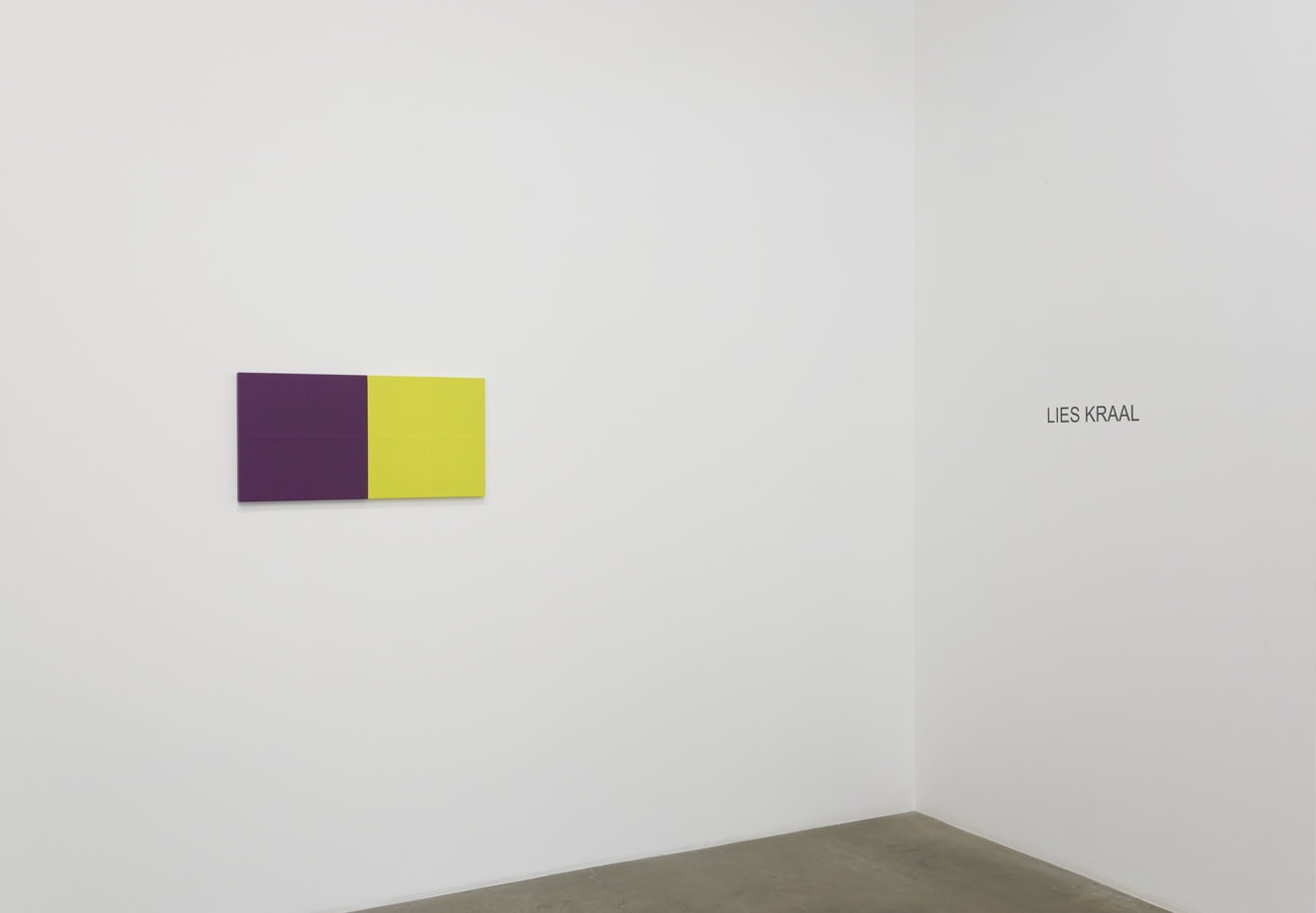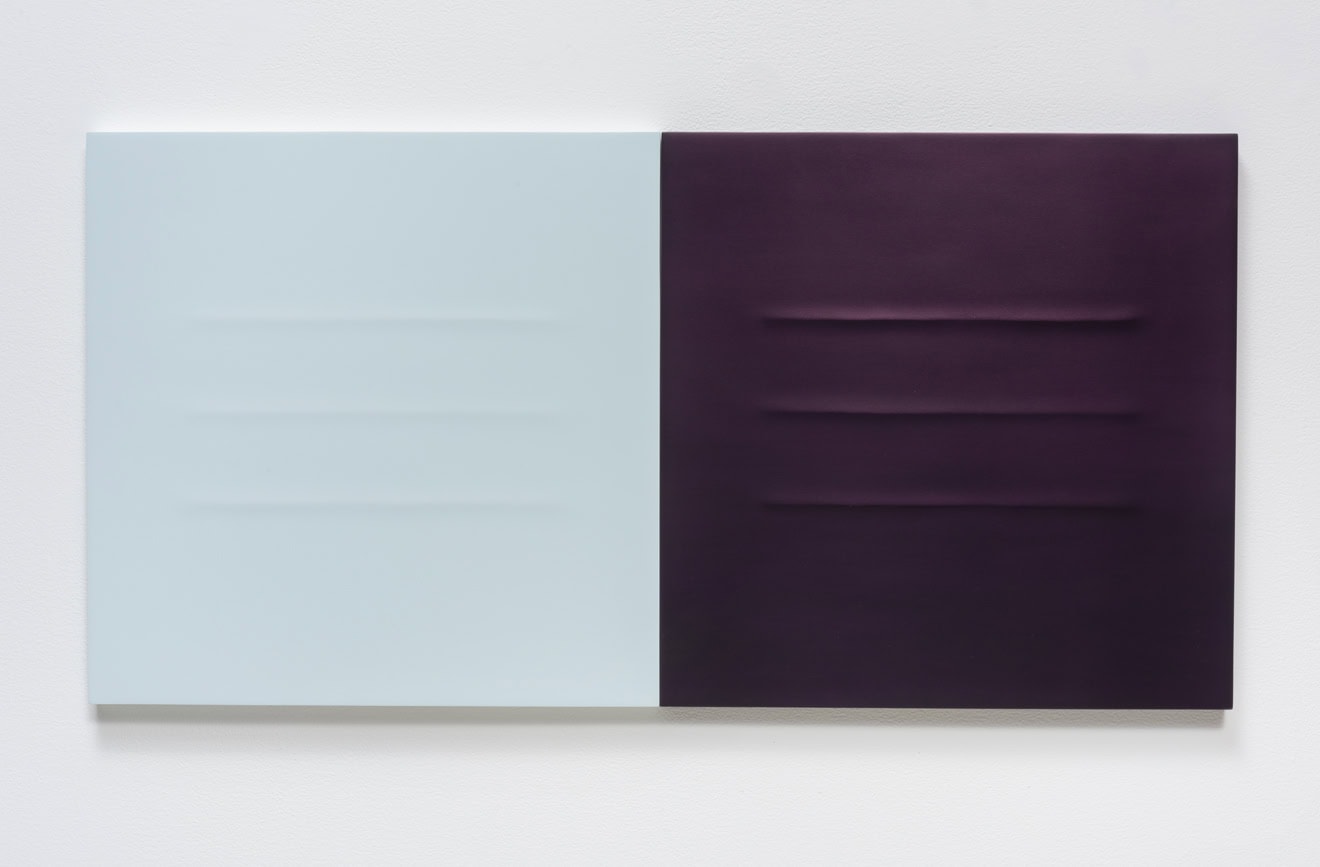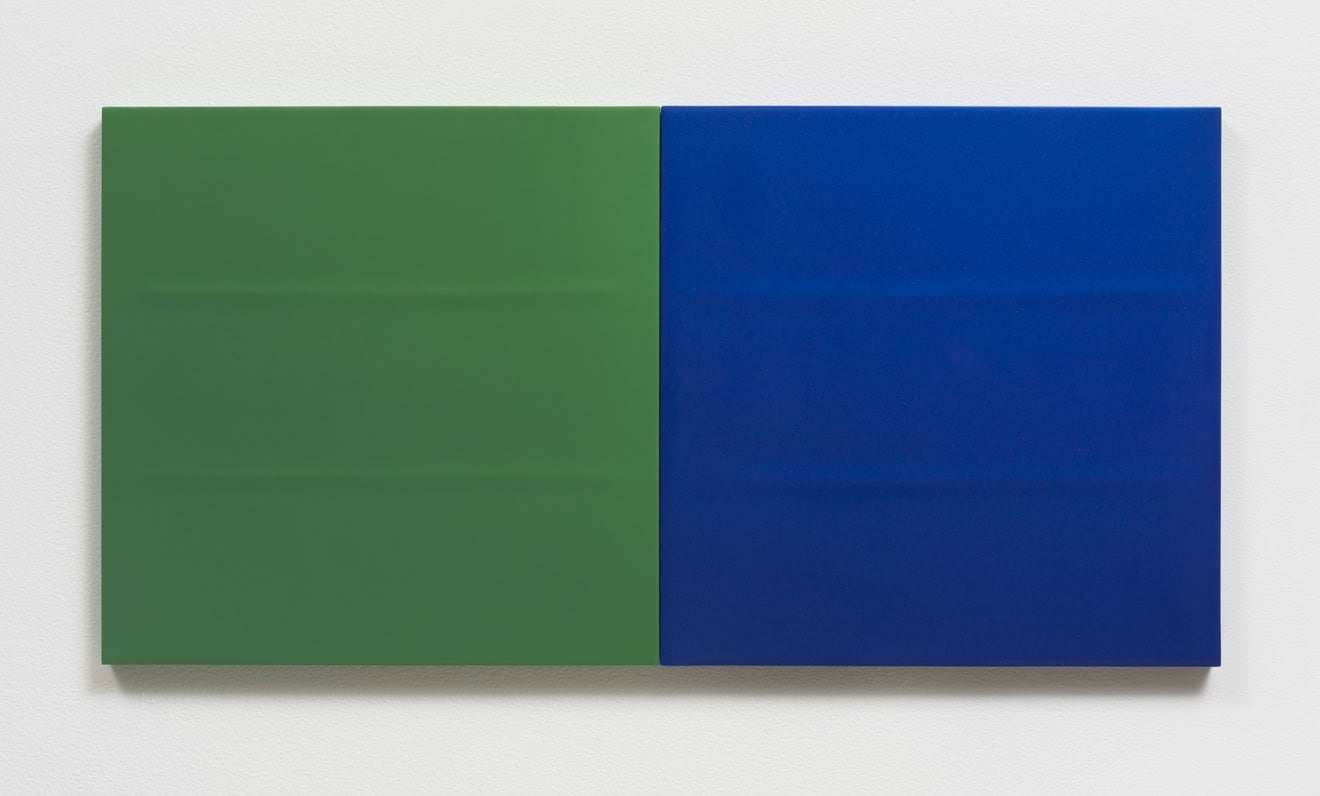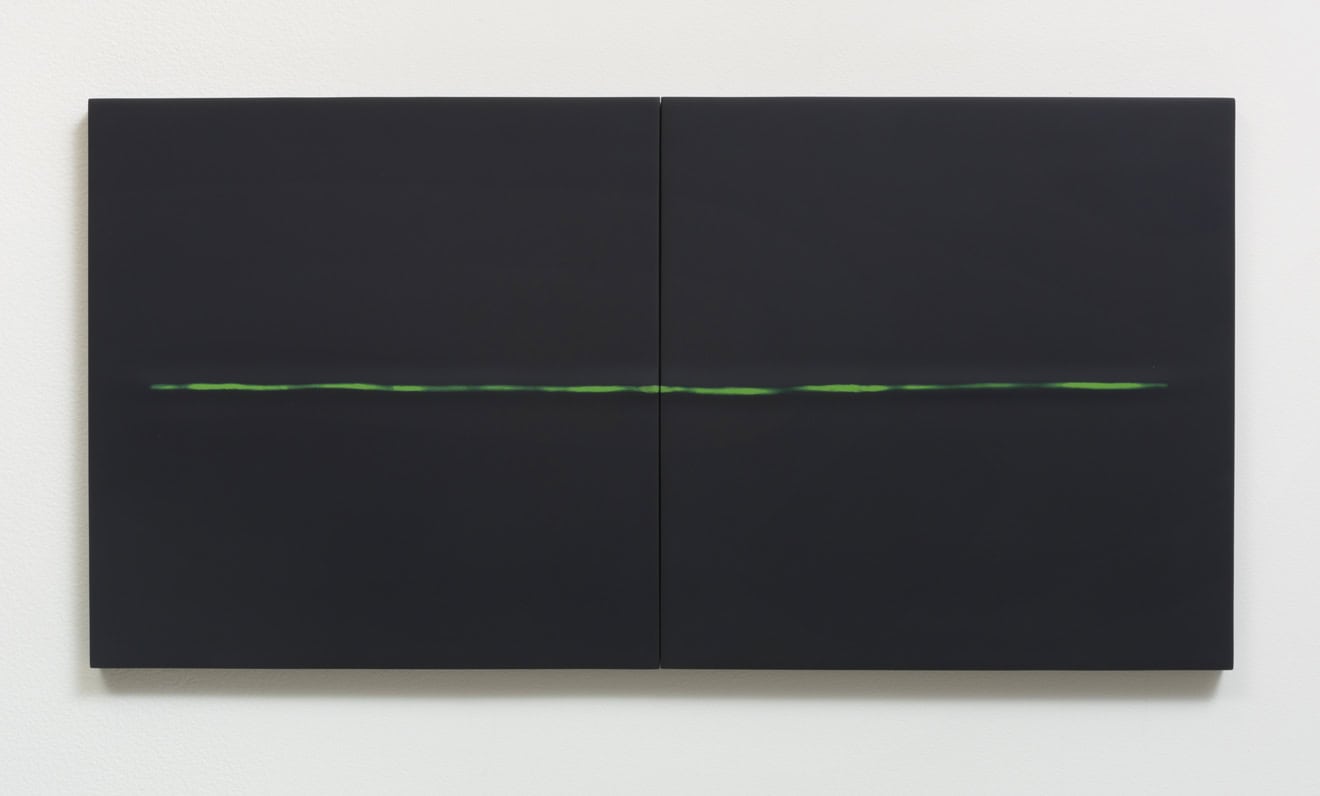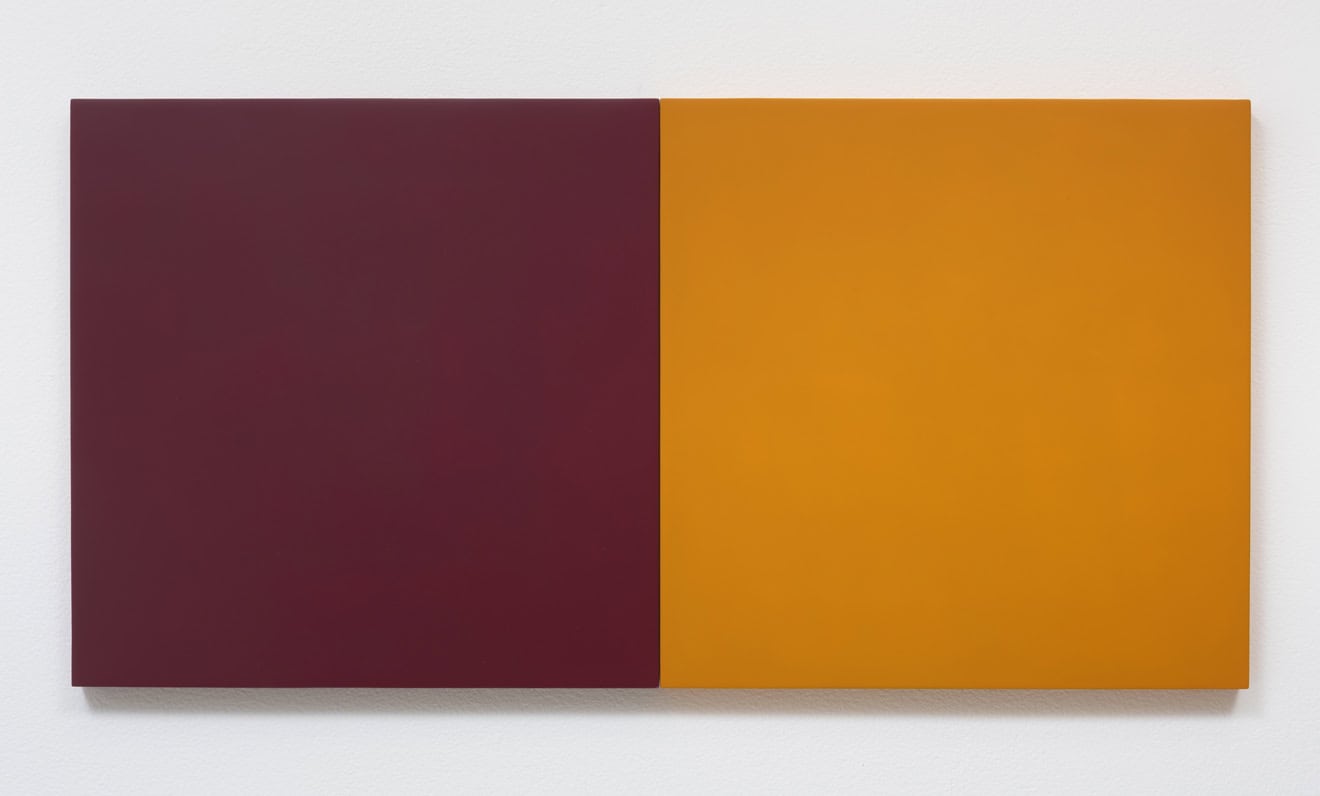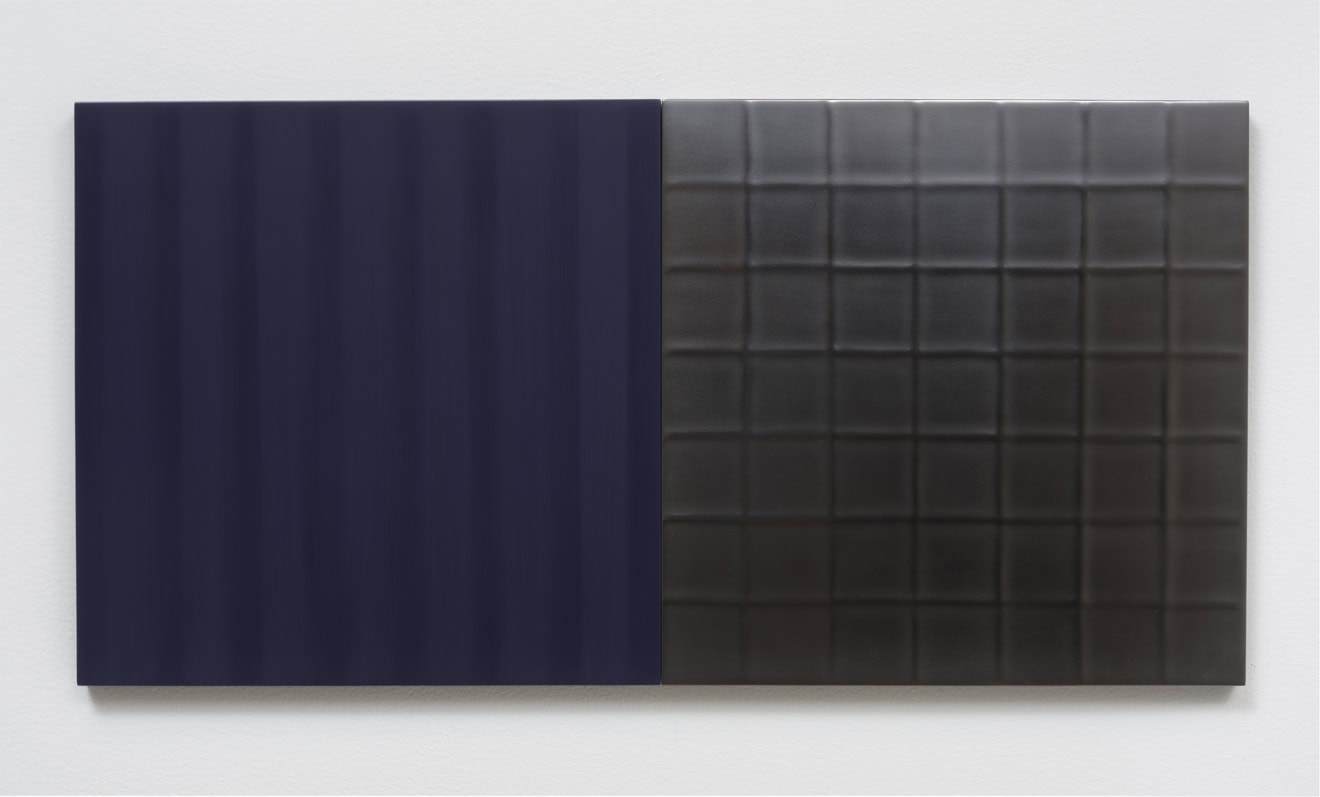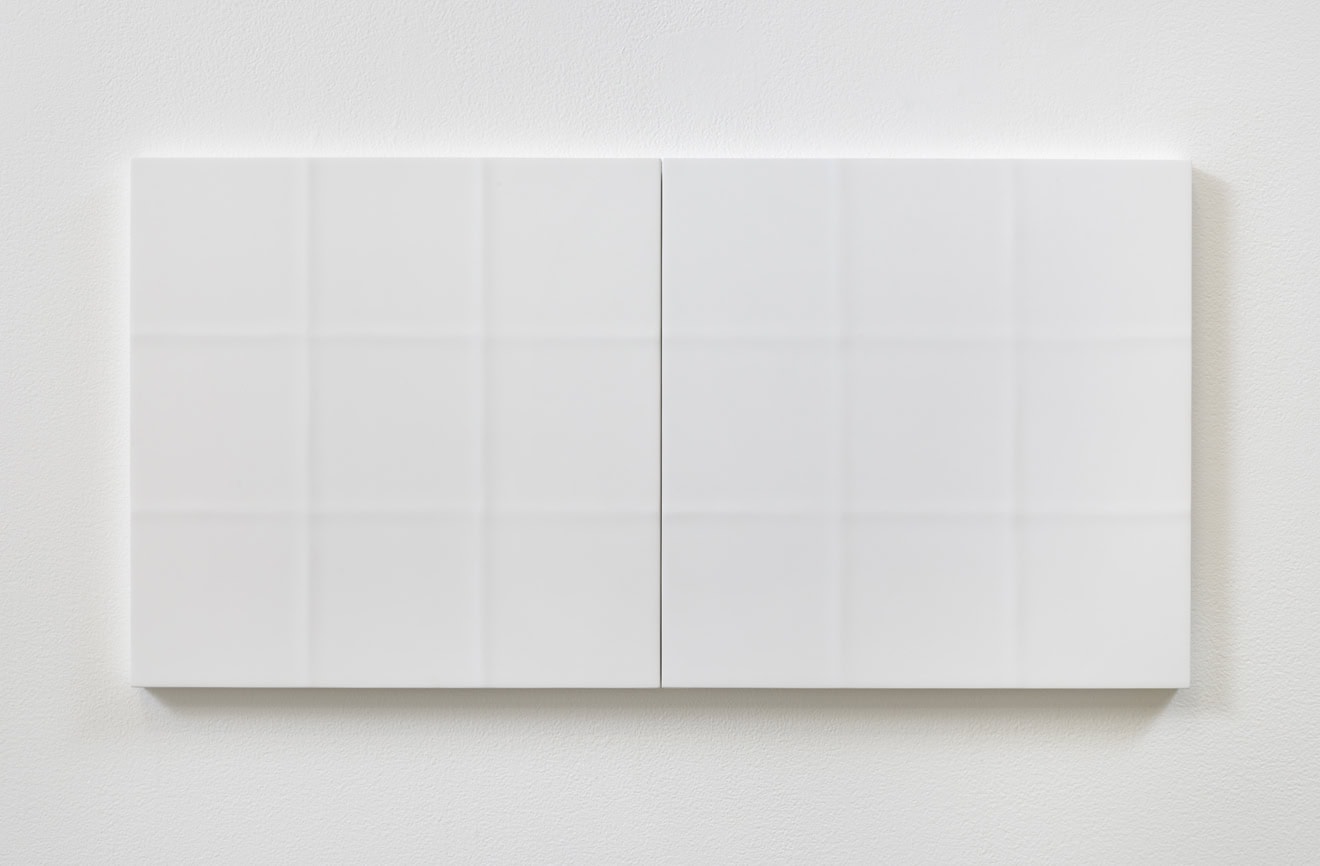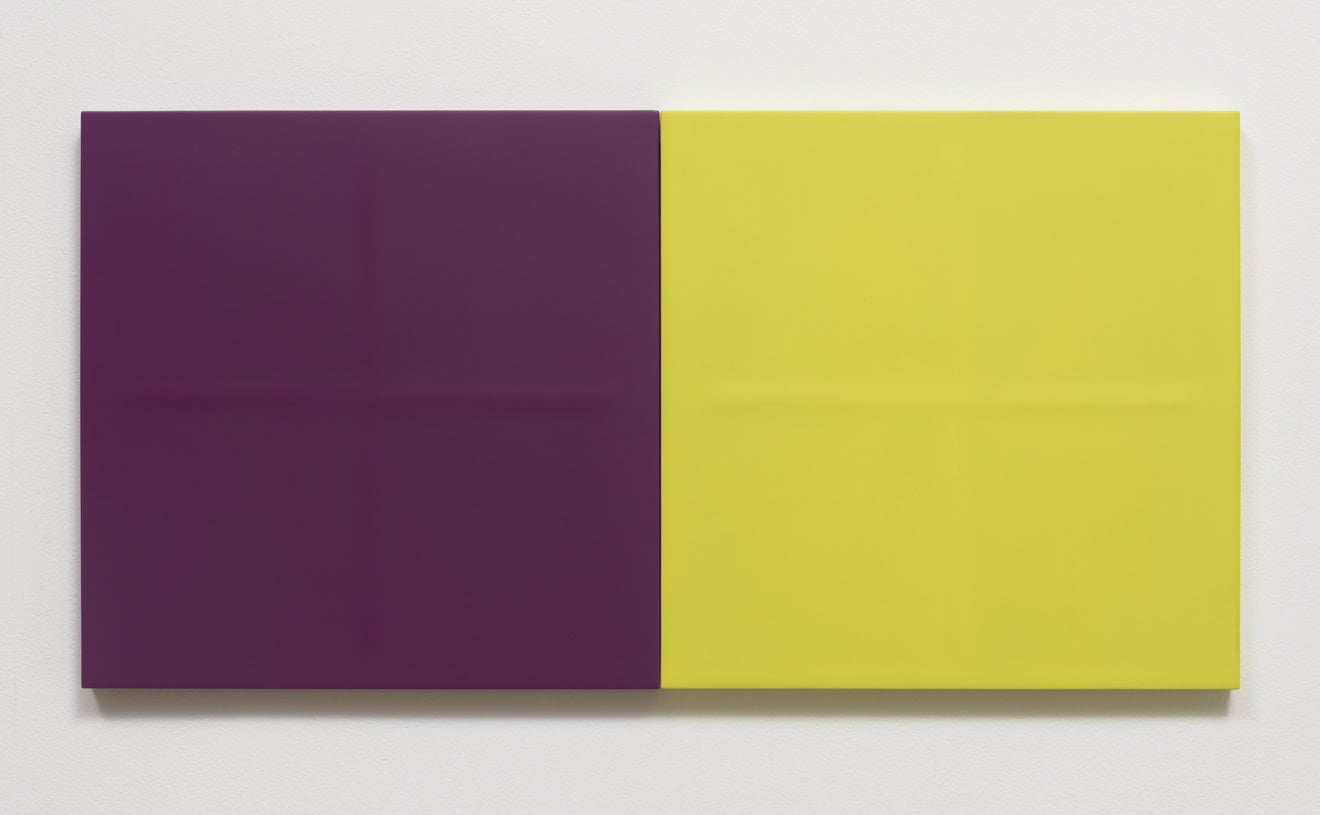 Press Release
Susanne Vielmetter Los Angeles Projects is pleased to announce the gallery's second solo exhibition with Dutch-born Los Angeles-based painter, Lies Kraal.
Kraal is known for her modestly scaled and intently worked monochrome paintings, which often feature smooth horizontal and vertical ridges. These ridges are sometimes dramatically visible: casting shadows in the right light and from certain angles. At other times, from a different perspective, they dissolve into the picture plane without a trace. In this exhibition, Kraal presents a series of eight 15" x 30" diptychs completed over the last two years. This body of work is inspired by the artist's recent travels, adding an abstract referentiality to her usually objective approach.
Surface texture is an important aspect of Kraal's painting; one she employs to encourage slow looking. In these paintings she draws the viewer in with the contrast between the soft-focus of a matte surface and the sharpness of gloss; the balanced relationship between cerulean blue and a creamy tangerine; the subtle speckles in a velvety plane of cool dirt brown. Sometimes, as in an icy white diptych, the obvious differences between matte and gloss disappear. Instead you might notice a blue glow, perhaps produced by your own retina, which appears slightly more pronounced in the painting on the right-hand side.
These textures, colors and effects are very difficult to produce with acrylic paint. She often makes her own paint with powdered pigments collected on her travels in order to develop deeply saturated color. Each panel has been painted and sanded at least 100 times by hand so that even on the most uniform and plastic surfaces in Kraal's work, there is a sense of the organic. These areas of slight difference move and change as your body engages the work. Kraal often remarks that she would like the viewer to feel her paintings without touching them.
Since 1989 Lies Kraal has shown her work both nationally and internationally, with solo exhibitions in Los Angeles, Santa Fe, Mexico City and Germany. She has been included in important group exhibitions in New York, Los Angeles and Rome. In 2015 she was one of only six artists chosen to represent the Panza Collection in a tribute to Dr. Panza in Rome. In 2003 she was a resident at the Chinati Foundation, Marfa, Texas; in 2005 a COLA Fellowship recipient, Los Angeles; in 2014 invited to the Parkfield Project, an artist retreat in California. Her work is included in the Panza Collection, Milan, Italy; the Jumex Colección, Mexico City; the Weisman Collection, Los Angeles, among others.