Images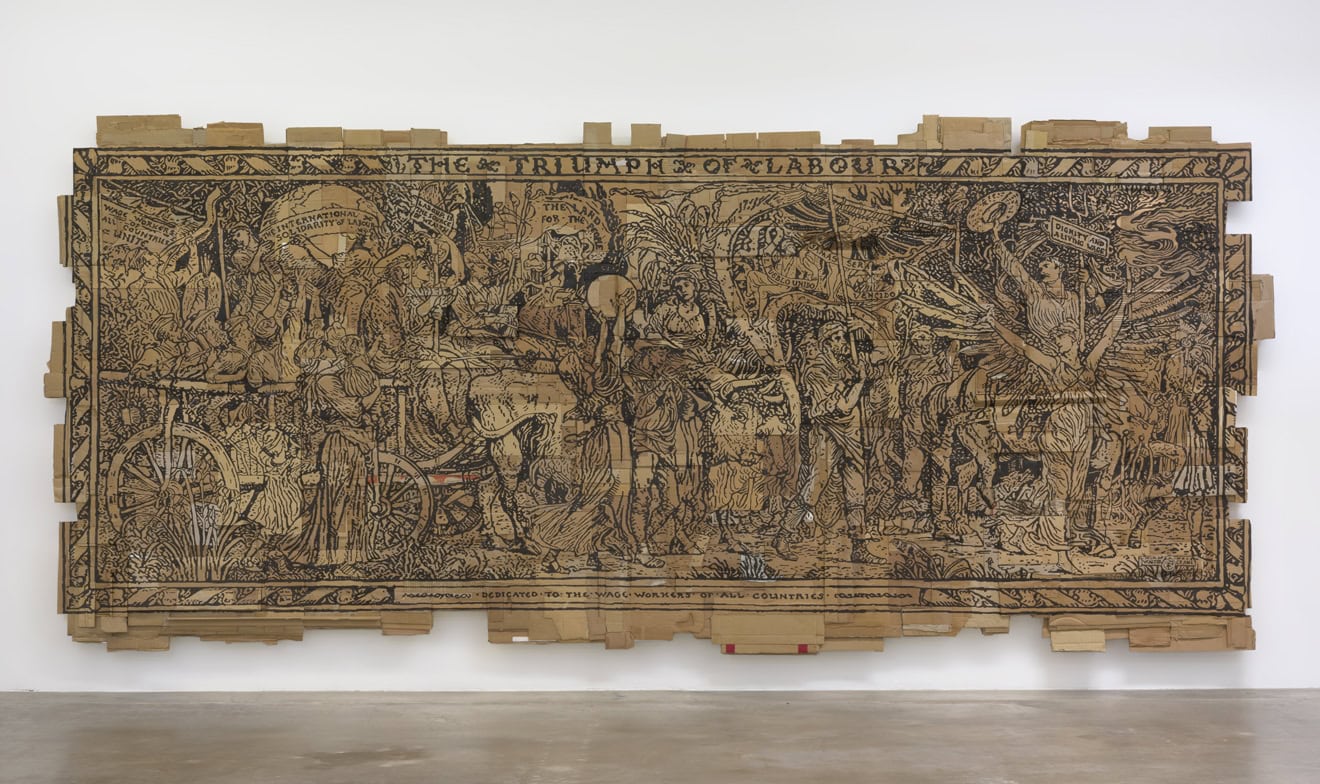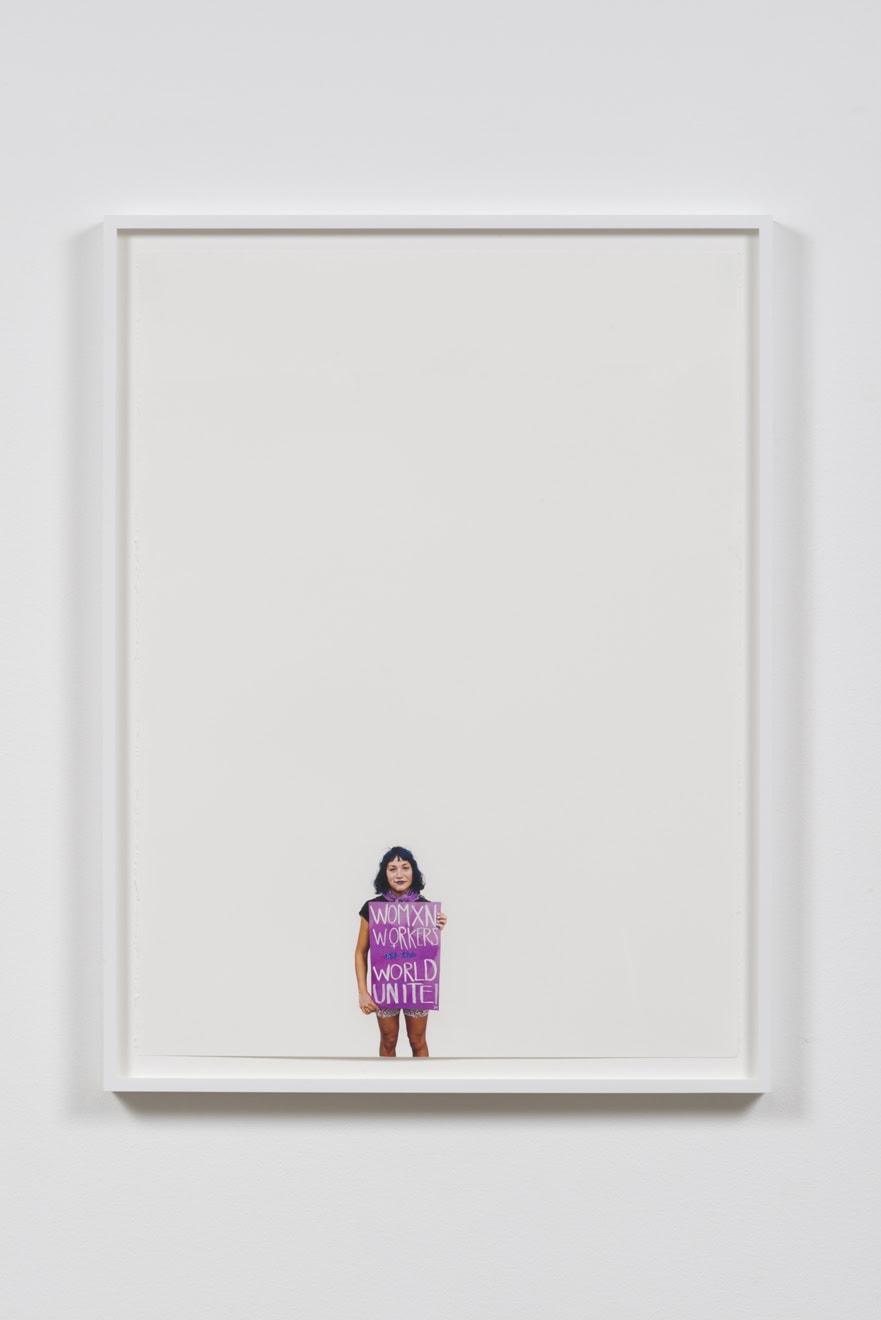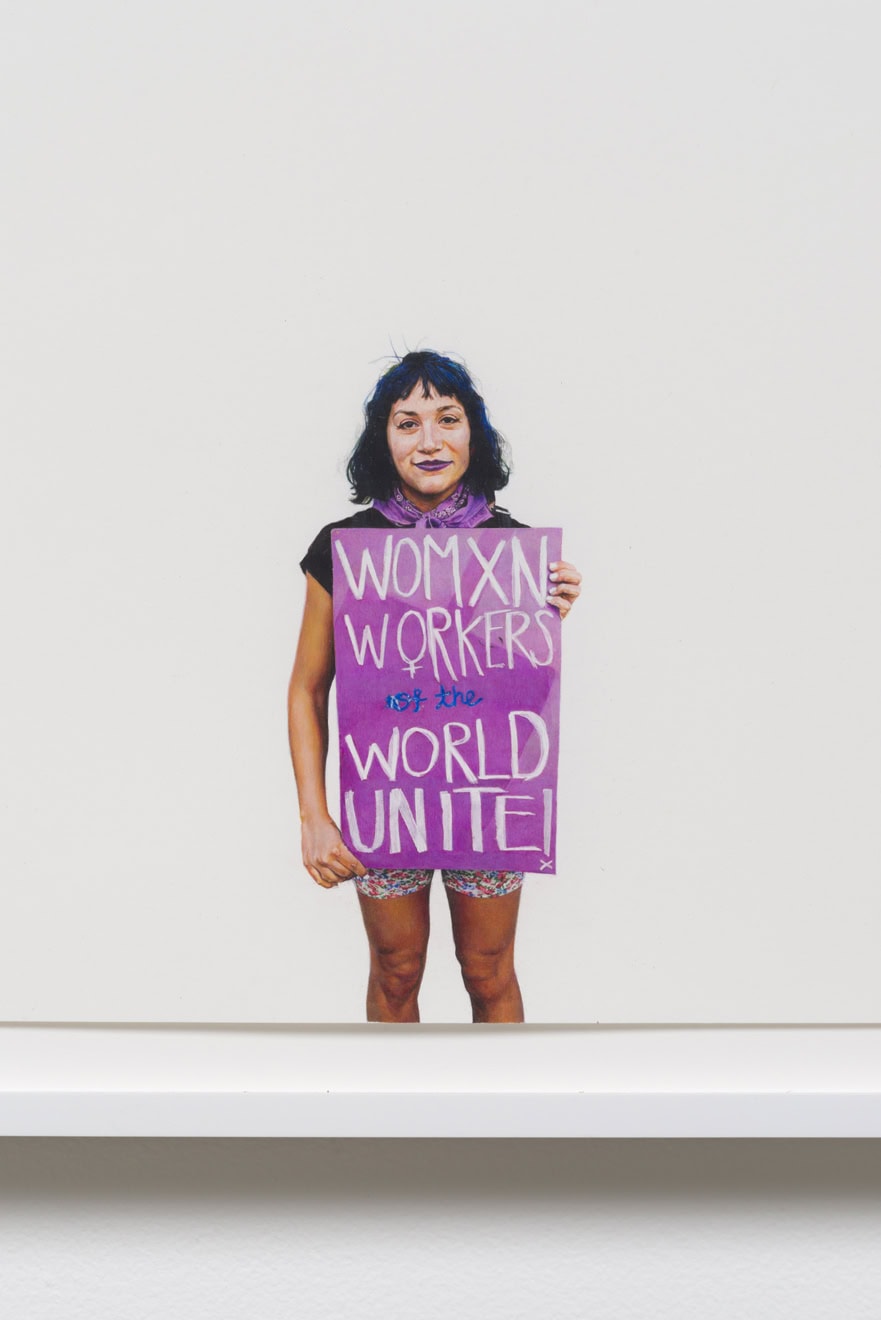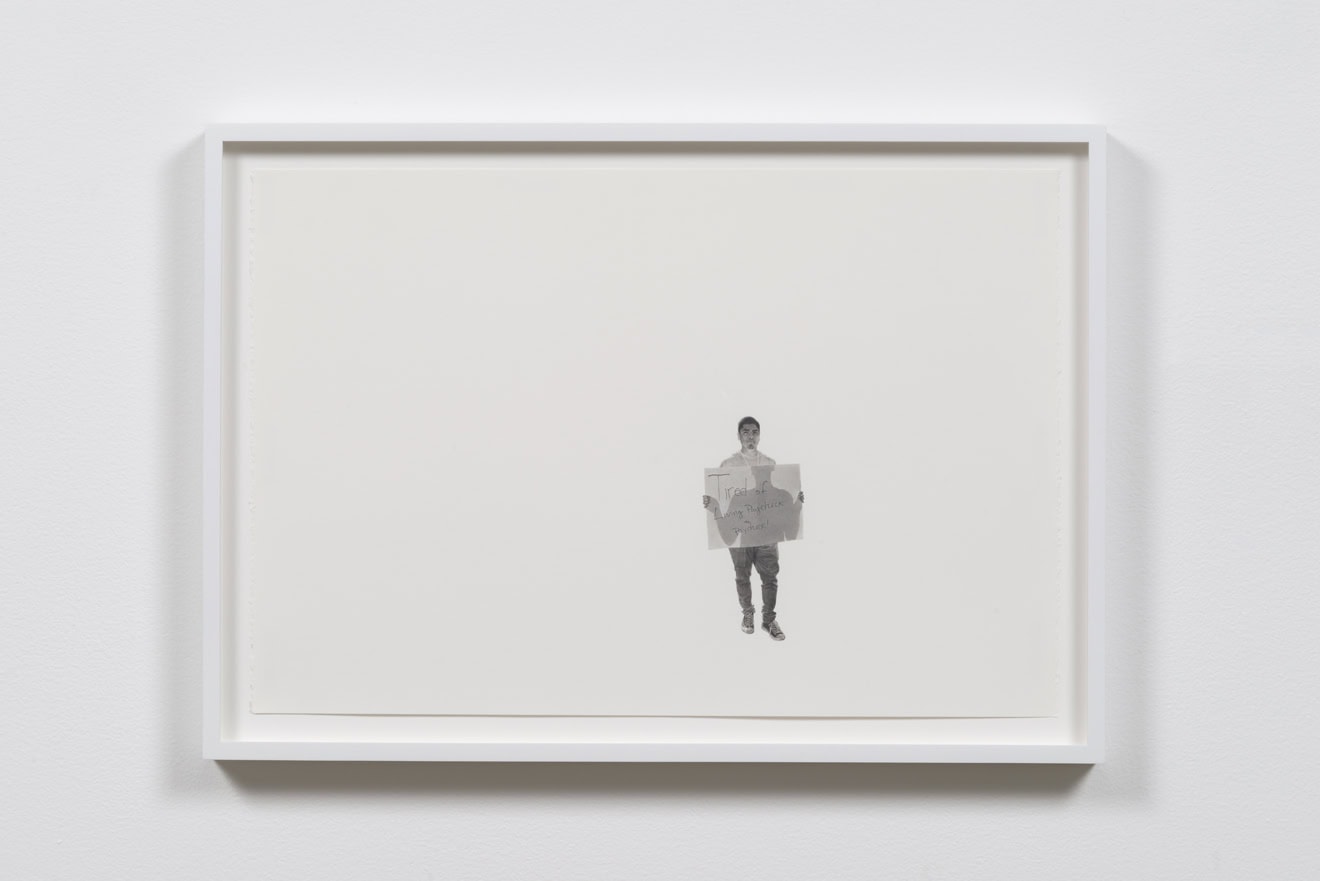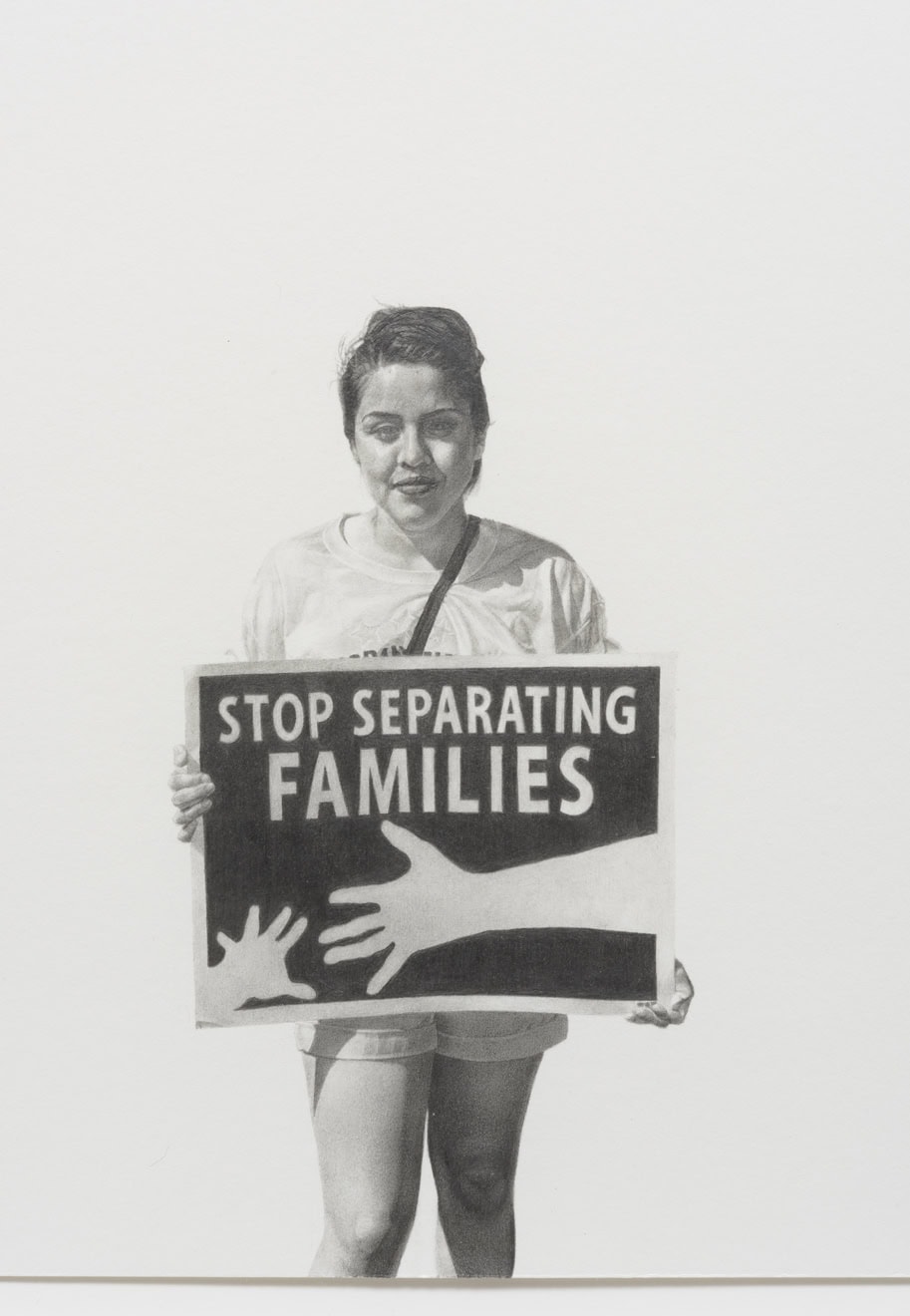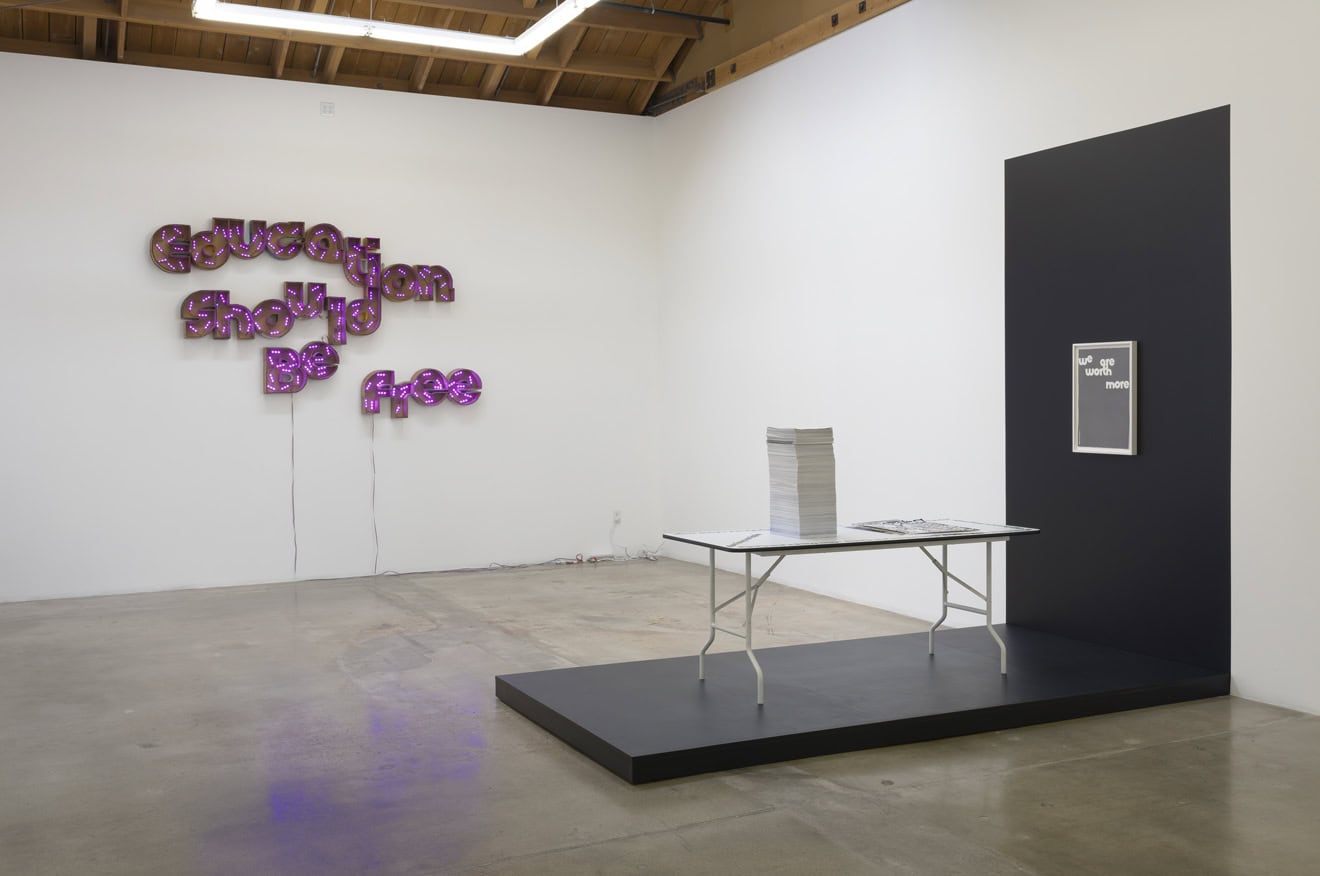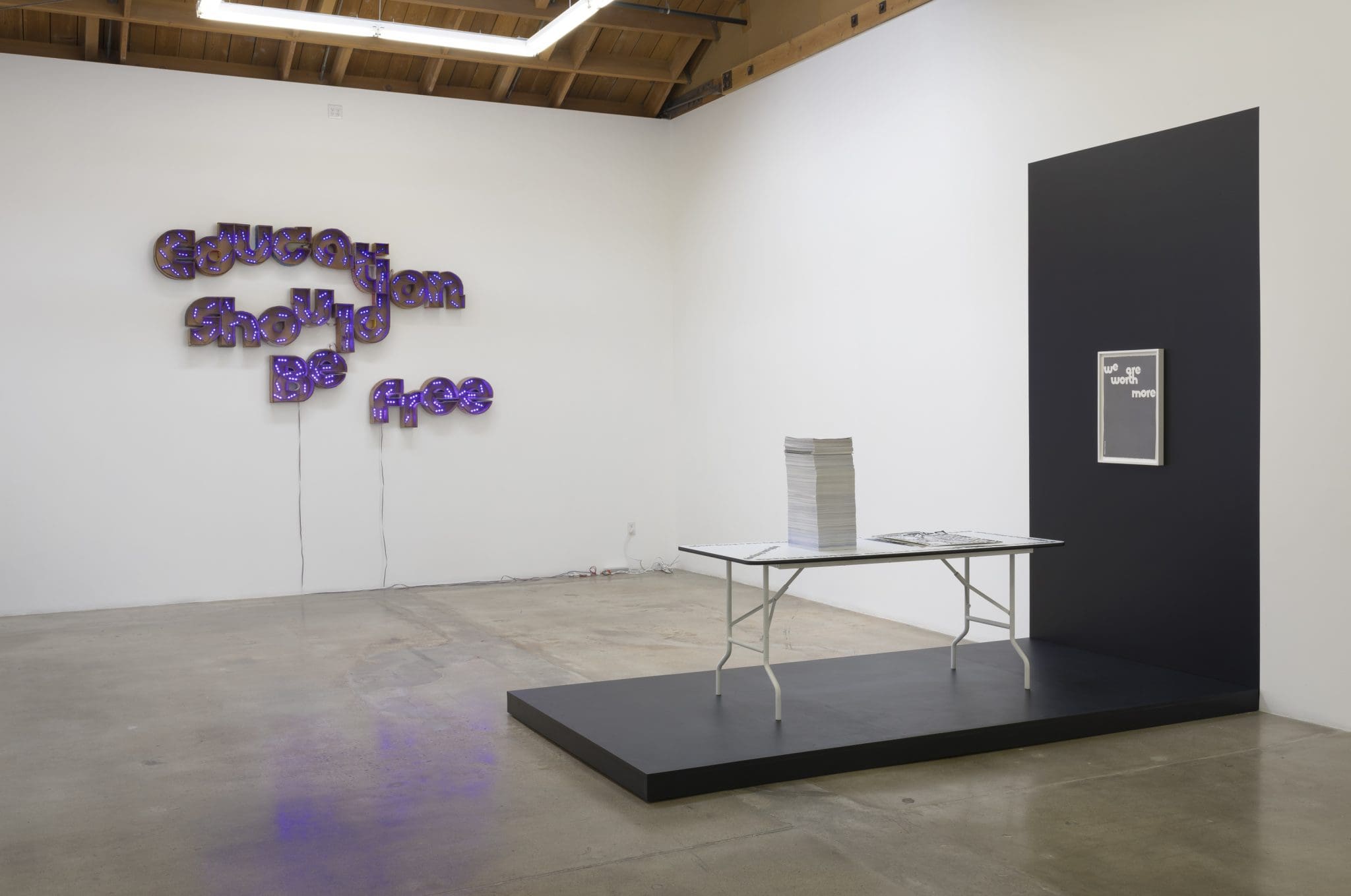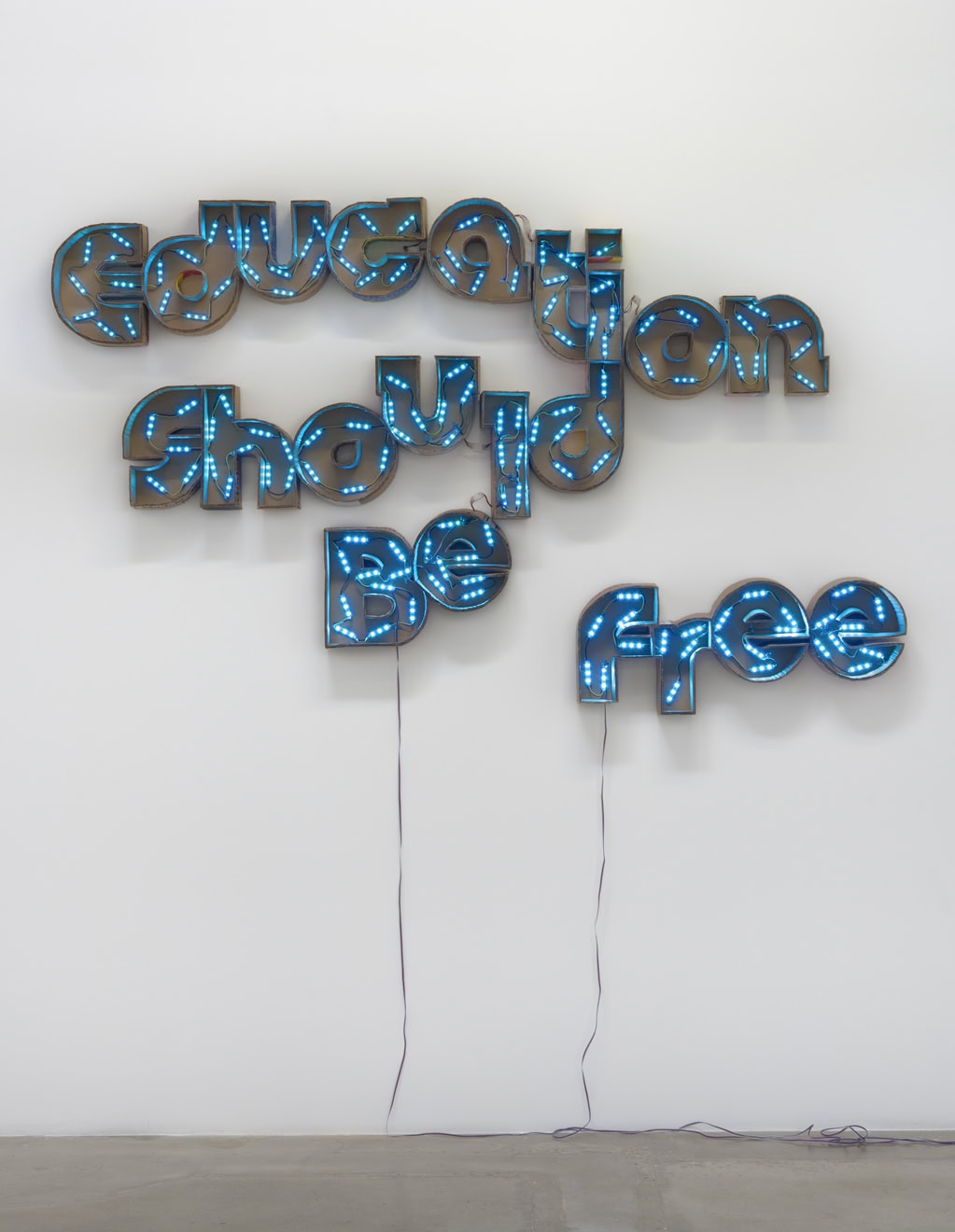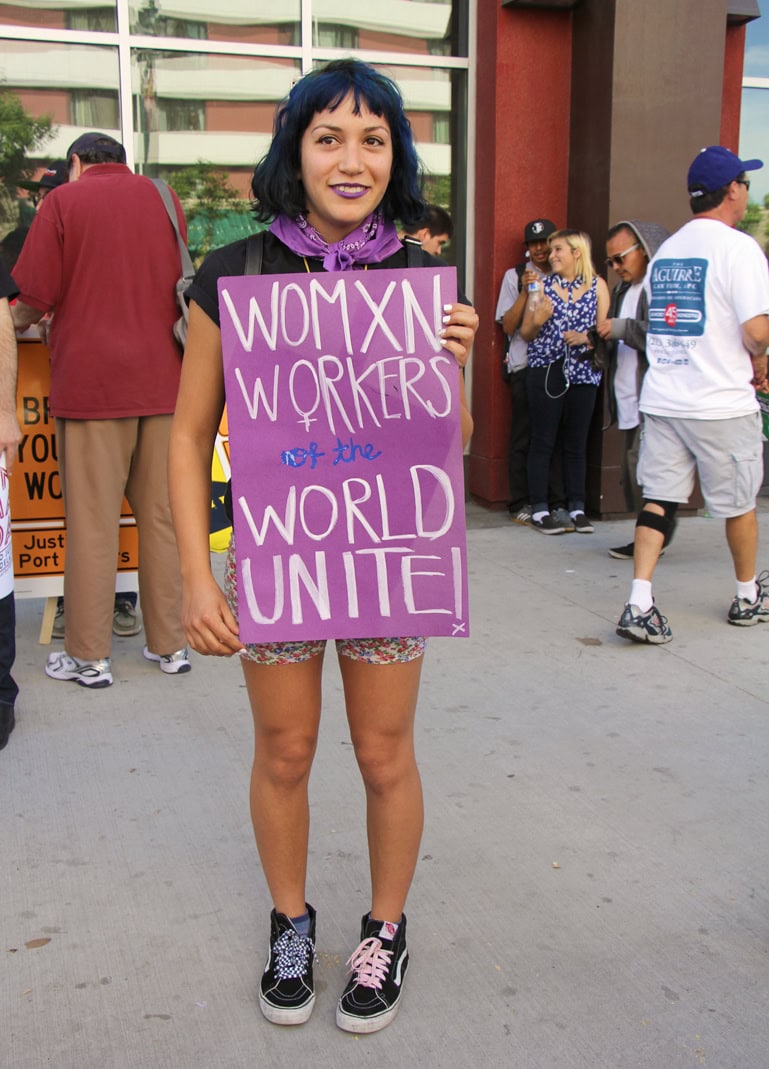 Press Release
Susanne Vielmetter Los Angeles Projects is pleased to announce our fourth solo exhibition with Los Angeles artist Andrea Bowers, "Triumph of Labor." This exhibition reflects the artist's continued interest in the labor movement. By highlighting different types of work — art, activism and service — the artist proposes an expansion of labor solidarity and political activism. A subtext of the show is the notion of radical patience; that there is more to a resistance effort than one lifetime and real change in our communities requires immediate urgency and ongoing endurance.
Over the last five years, Bowers has made a series of large drawings on found cardboard that appropriate political graphics spanning the late 19th century through the present depicting powerful women. The exhibition is named for a 22-foot long drawing on cardboard made after a Walter Crane illustration (c. 1891) that celebrates a May Day march of workers. Alongside the "Triumph of Labor," Bowers will present a large installation of more than 100 photographs that she has taken at workers' rights marches from 2008 to the present including May Day, The Fight For $15, My Walmart, and the SEUI (Service Employees International Union). The two works are a bridge that joins generations over 100 years apart who have committed to the vital work of fighting for a just society. Juxtaposed with Crane's Euro-ethnic illustration, Bowers' archive represents a diverse labor movement that intersects with immigration justice, women's rights, health care, education, LGBTQ rights, and racial equality. The pairing of these two works investigates the role of art in documenting and reconsidering the historical record.
In Gallery 2 Bowers presents a series of her intimate photo-realistic pencil and colored-pencil drawings of activists, drawn from the same archive of photographs. The drawings, which are incredibly labor intensive, offer a pointed critique of the dominant depiction, in art and activism, of the single, heroic (often white, male,) individual affecting massive change with a single action. The tender attention and time that she dedicates to making these drawings foregrounds the significant work of the activists she depicts, who dedicate themselves to the daily work of overturning the status quo. She focuses her attention on individuals committed to routine group activity as an act of citizenry.
In Gallery 3 Bowers presents two sculptures that confront the current dilemma in higher education: the highest tuitions in history and the hiring of low-wage, part-time professors with no job security. A table sculpture presenting her work on the collective bargaining team negotiating Otis College of Art and Design's first union contract is exhibited with an illuminated sign made from found cardboard and LED lights that reads "Education Should be Free." A part-time faculty member at Otis, Bowers has been an active member of the SEIU Local 721 collective bargaining team at the college for the last two years. This work has resulted in innumerable e-mails and reams of printed research. In the past Bowers has deployed tables in her work as a reference to the activist practice of tabling; in this project activism shifts to contract negotiations in the boardroom. More than just an accumulation of material, this installation makes manifest the invisible labor of collective bargaining and the bureaucratic processes that are required to establish more equitable labor practices.
Triumph of Labor" continues Bowers' work to find and present links in the historical record and her own work as an activist that reveal the key and valuable role that artists play in making political change. Ultimately this connection comes through the labor of art-making and activism themselves – the time spent in service to one project or another.
Bowers' recent solo exhibitions include: In Situ 1- Andrea Bowers, Espace Culturel Louis Vuitton, Paris, 2014, #sweetjane, Pomona and Pitzer College Museum of Art, Claremont, 2014, Transformer (with Olga Koumoundouros), The Frances Young Tang Teaching Museum and Art Gallery, Skidmore College, Saratoga Springs, 2013 and The Weight of Relevance, Wiener Secession, Vienna, traveled to The Power Plant, Toronto, 2007, and ZKM, Karlsruhe, 2008. Bowers' work is held is the collections of The Hammer Museum of Art, Los Angeles, MoMA, New York, The Whitney Museum of American Art, New York, The Hirshhorn Museum and Sculpture Center, Washington DC, The Museum of Contemporary Art, Los Angeles, and Museum Abteiberg, Moenchengladbach, Germany, among others.