Images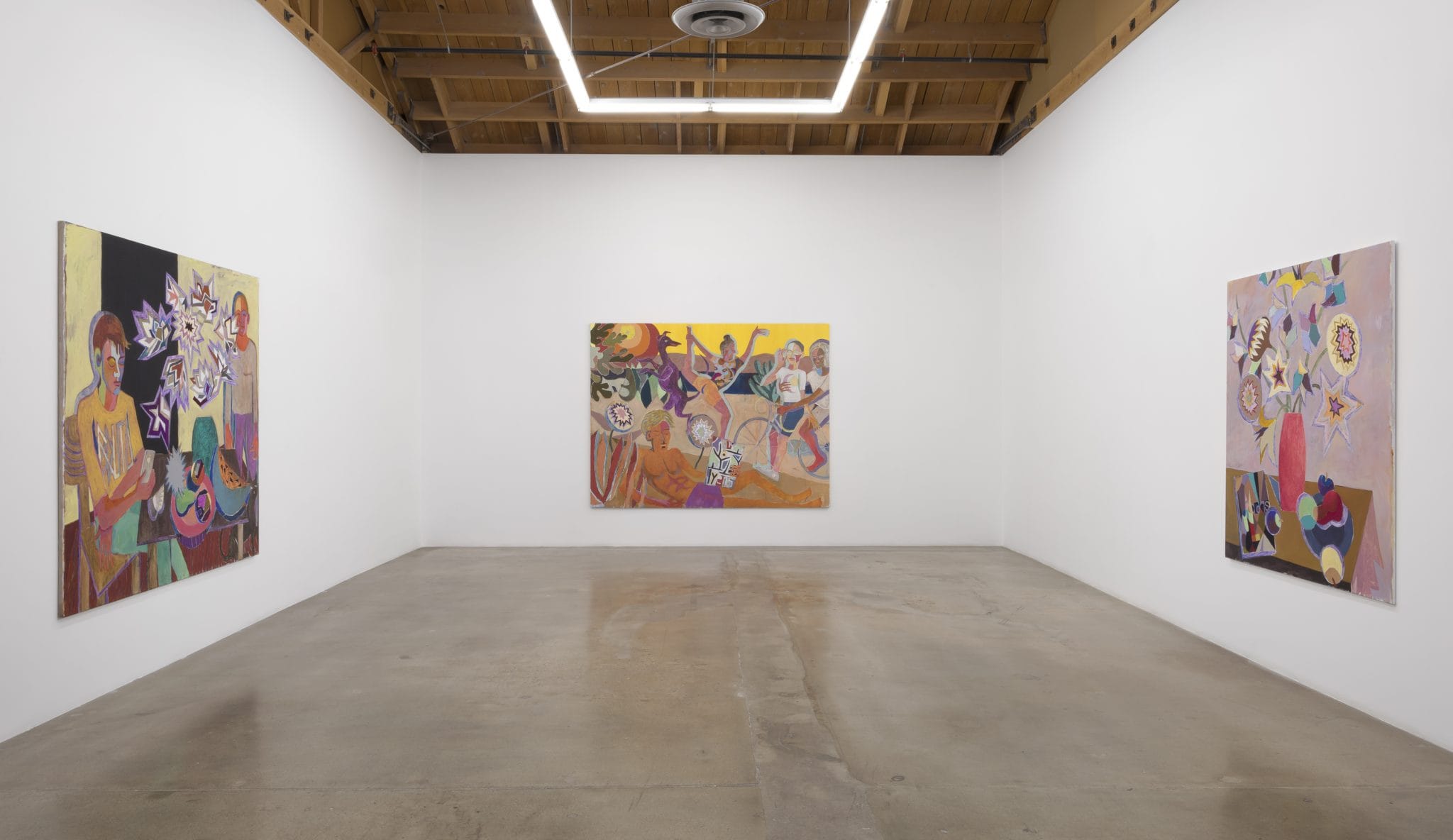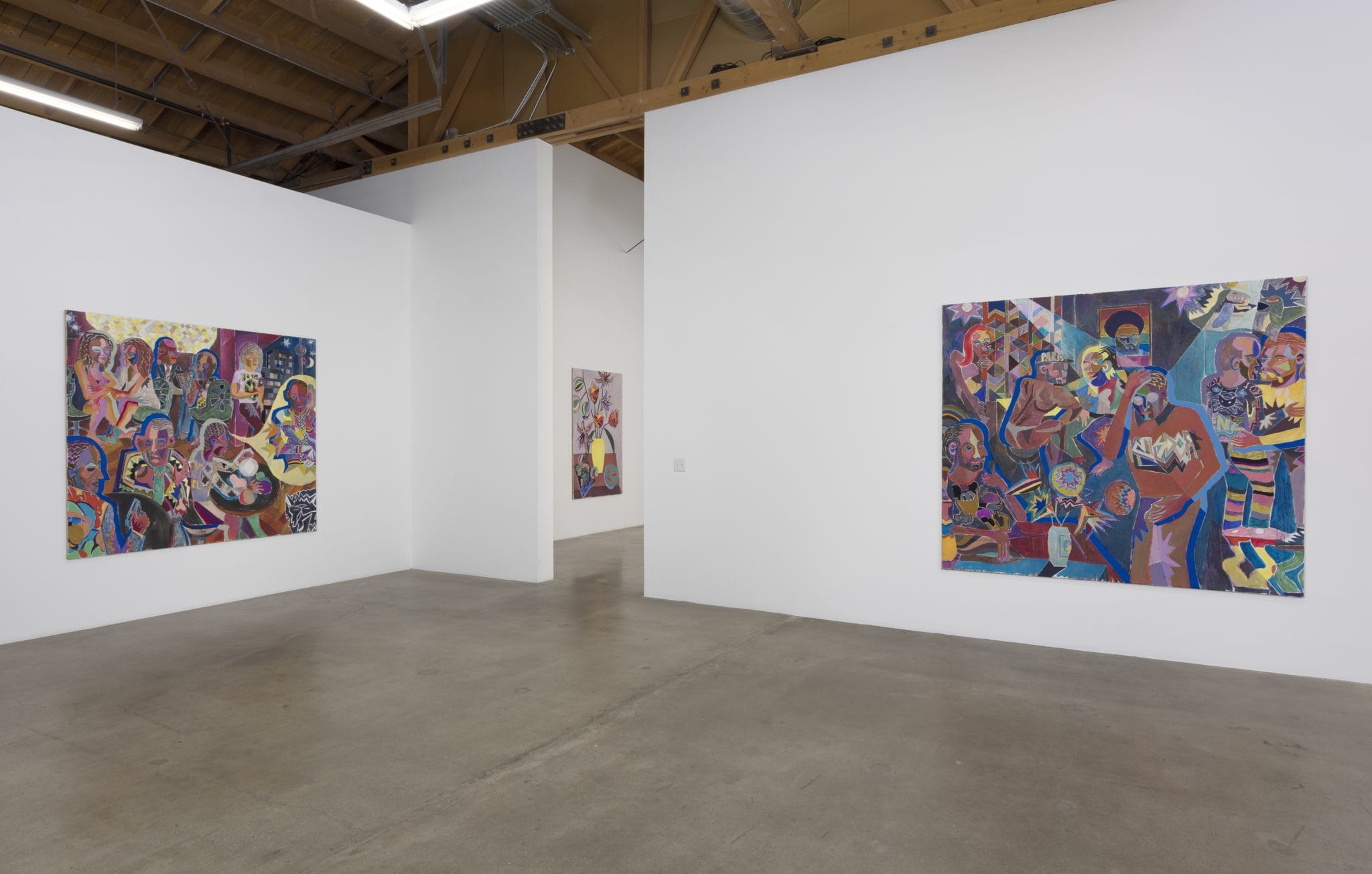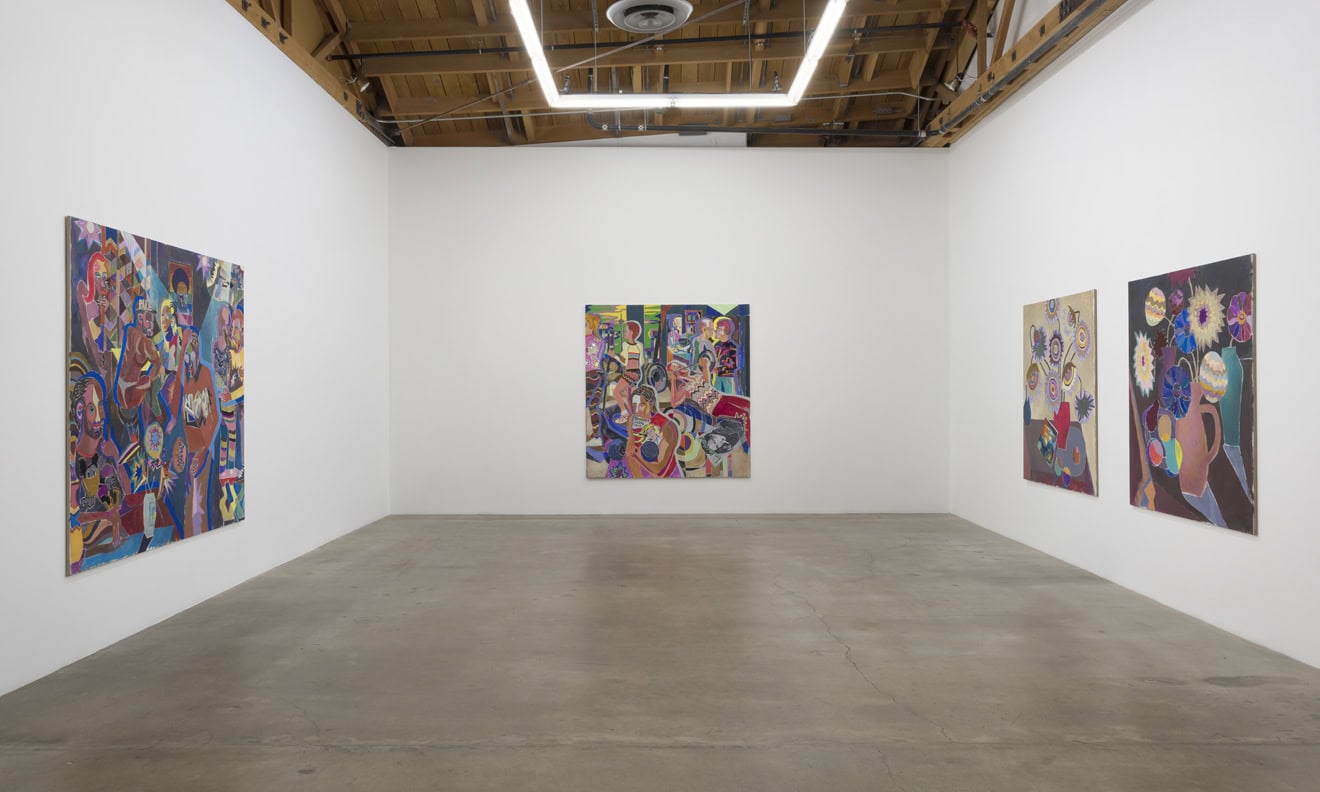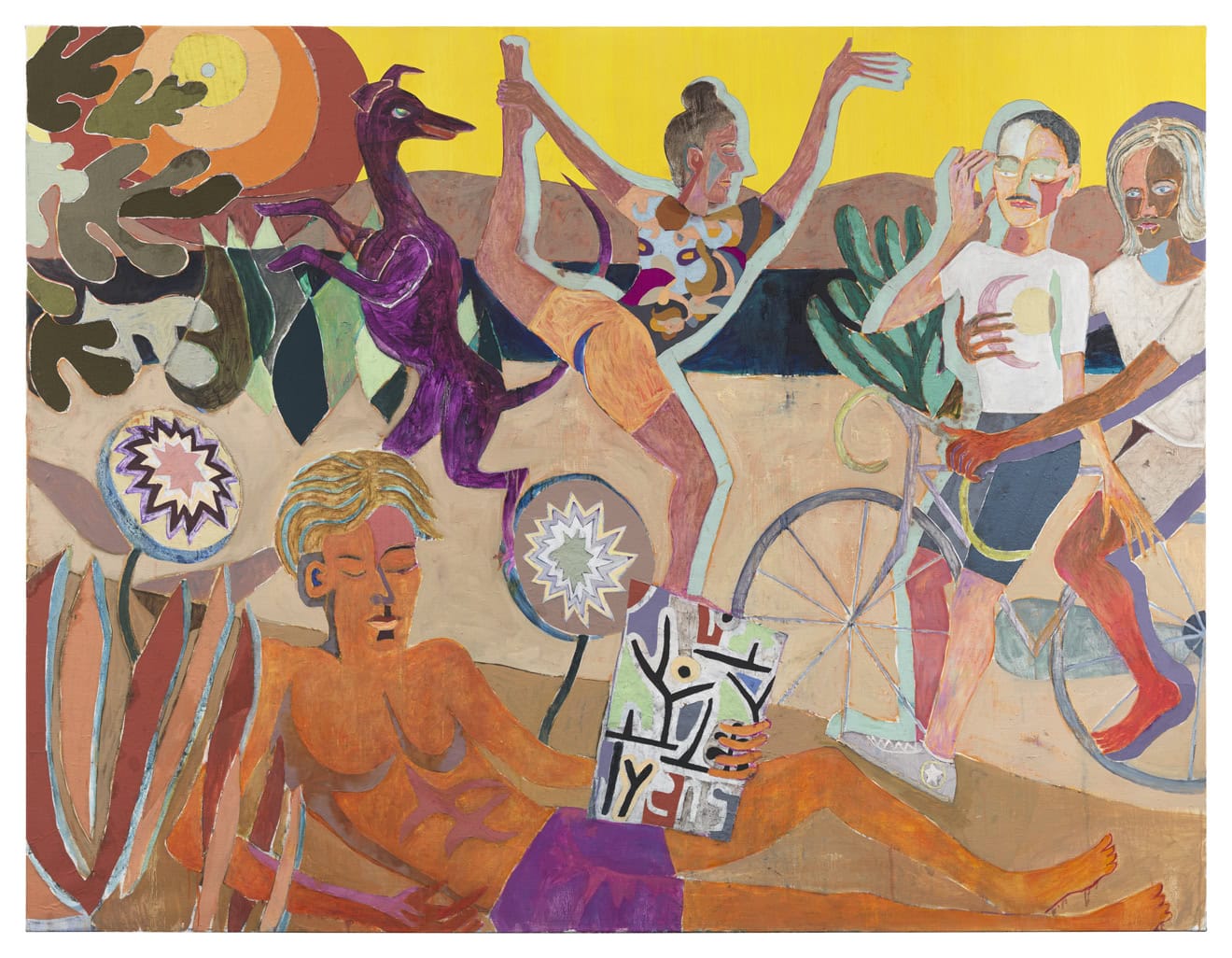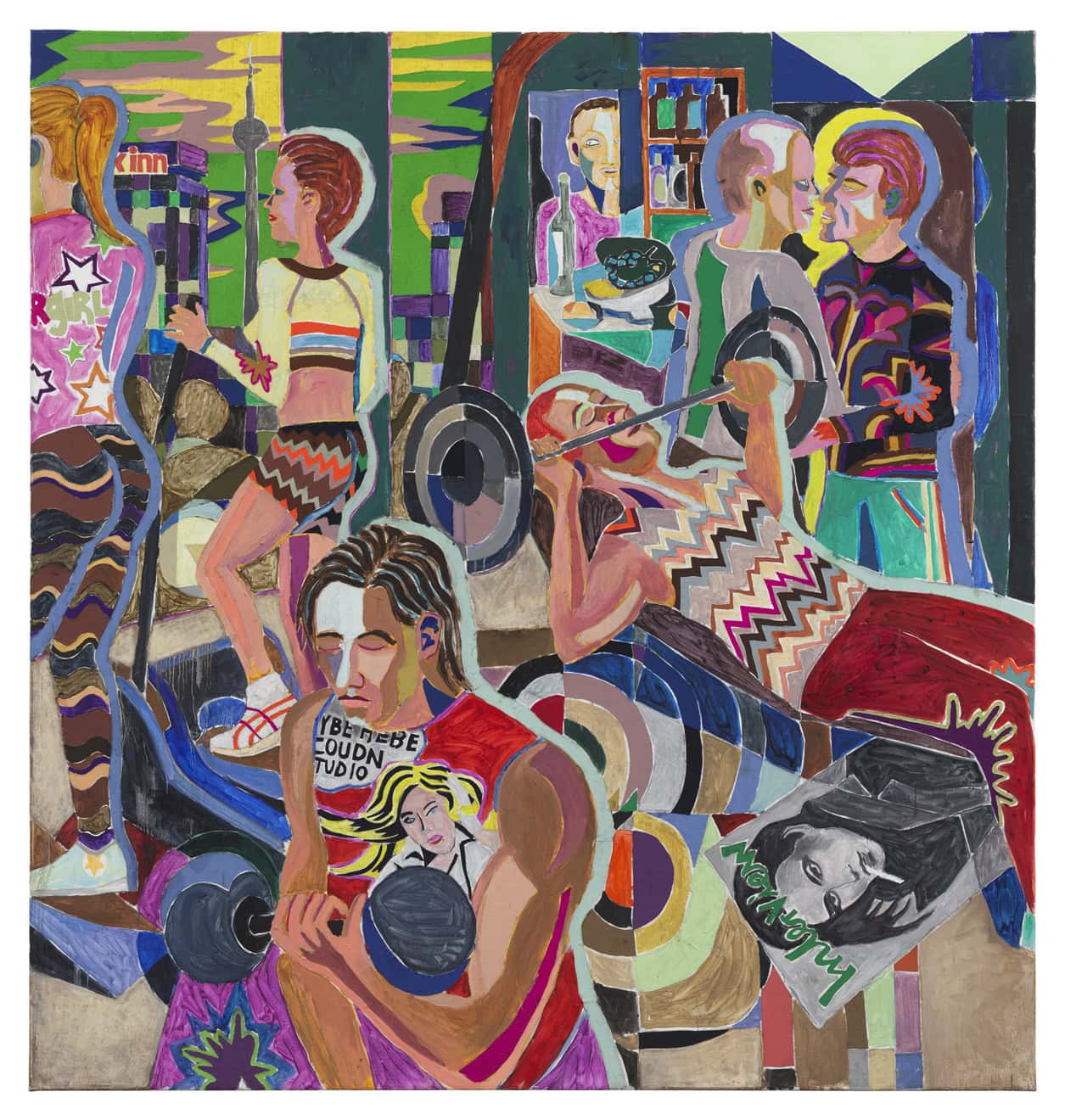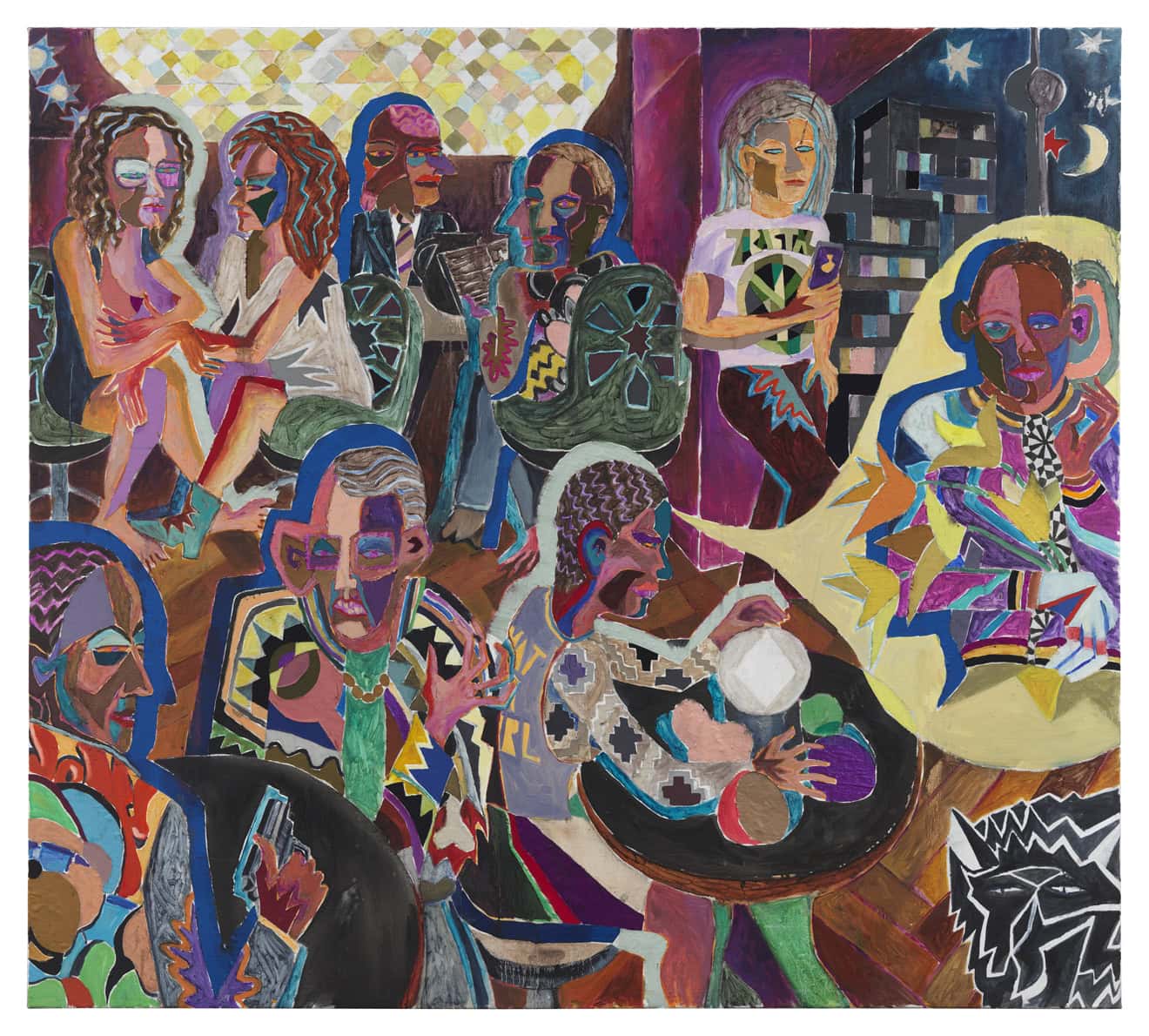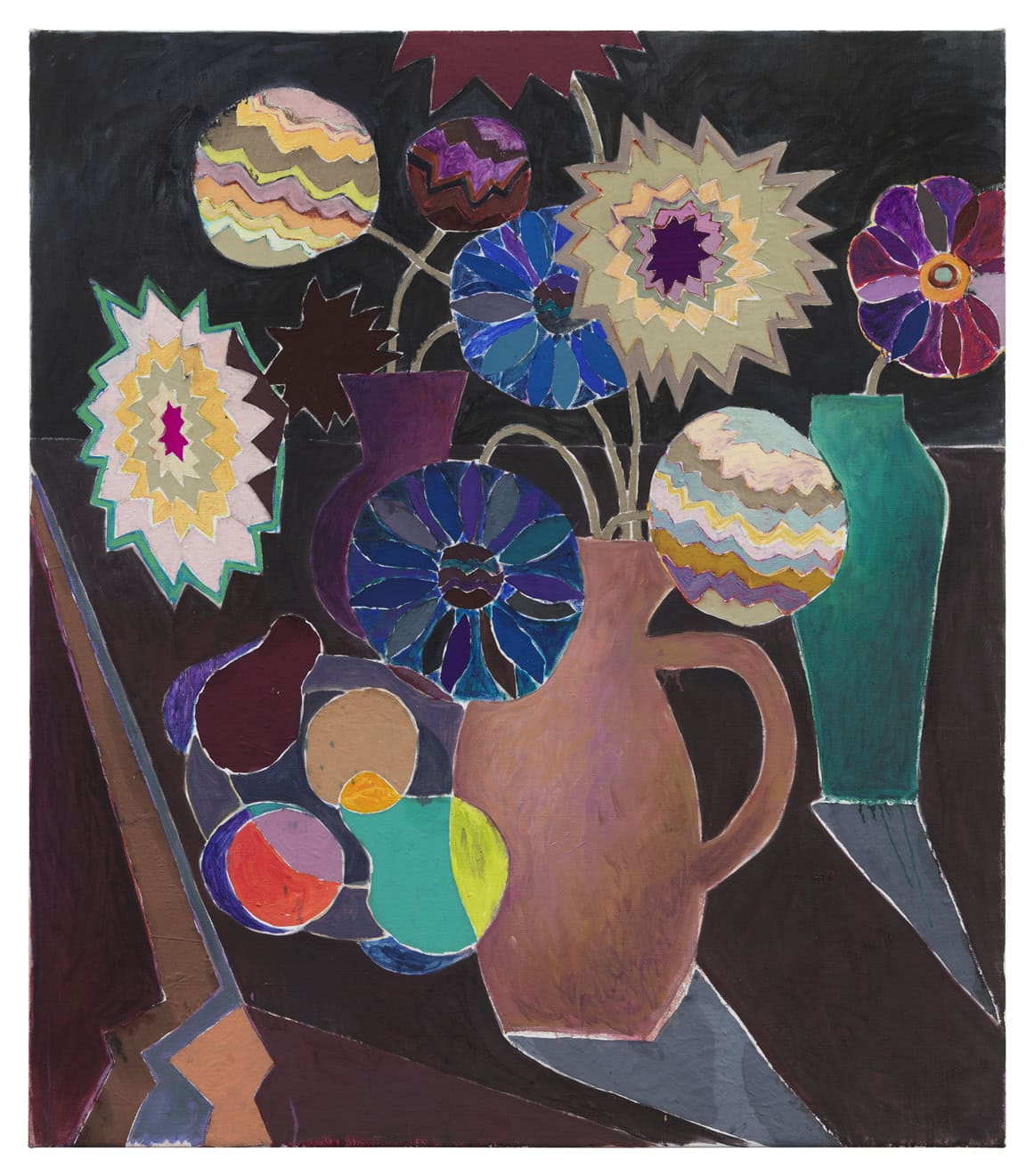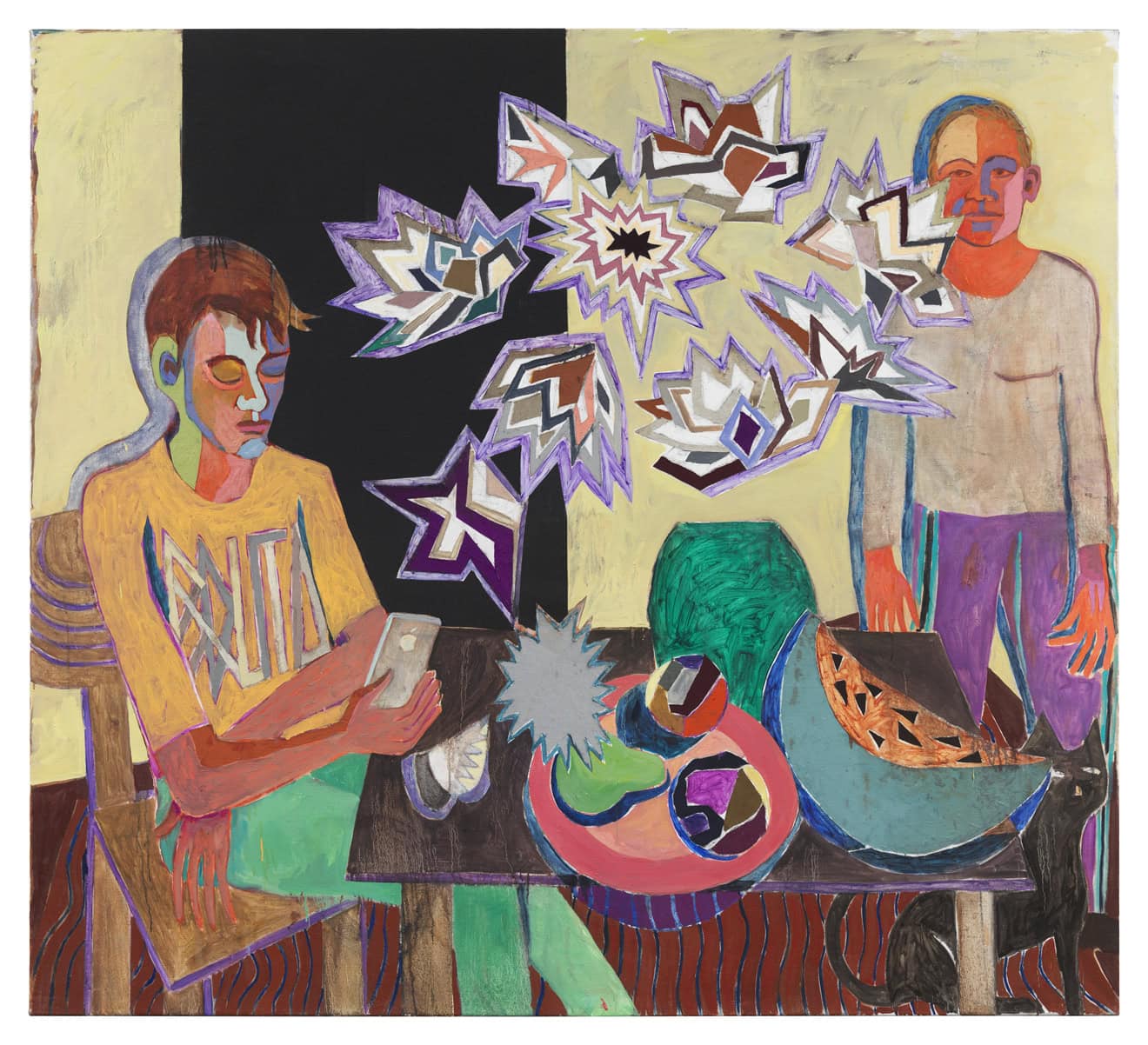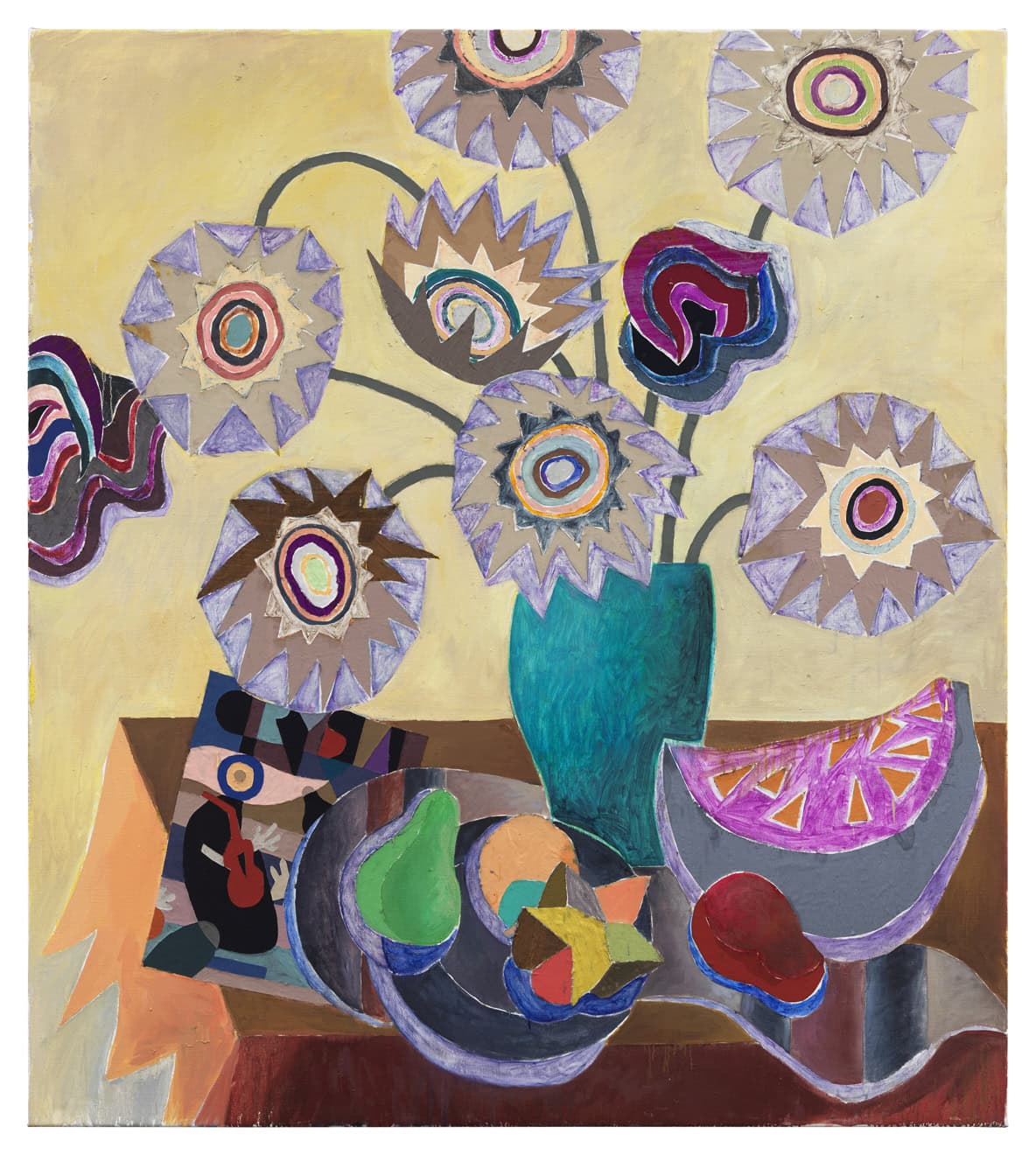 Press Release
Susanne Vielmetter Los Angeles Projects is pleased to announce our first exhibition with Berlin-based painter, Armin Boehm. Using a haptic formal language that combines abstraction with figuration and collage with painting, Boehm creates richly layered portrait and still life paintings.
Boehm's group portraits are grounded by the conscious placement of specific landmarks like the Fernsehturm and the Park Inn at Alexanderplatz, the center of social activity for contemporary Berlin's bohemian culture. Other paintings present domestic scenes or still lifes of vibrant flowers paired with books on art, design, or spirituality. In a painting of a penthouse lounge, where both the TV tower and the Park Inn can be seen through the window, the primary interactions are between pairs of people: Two women in conversation; Two men perusing the menu, but really scoping out the scene, their grotesque, multi-colored, multi-planed faces shown in multiple angles at once; A man deeply engaged with his cell phone; A female psychic at a crystal ball receiving a vision of herself in a male body resplendent in pattern, carrying flowers; Two men locked in conversation.
In his recent exhibitions, Boehm has left the soft atmospheric effects and muted black and white palette of his earlier works behind. The paintings in "1, 2, 3 Soleil" reflect a certain fetish for surface texture and color. Boehm mixes his colors as he works, collaging silks and other fabrics in to his already active compositions. The result is a psychedelic, mesmerizing use of color and composition that the artist uses to make visible emotional or psychological relationships between his protagonists. Boehm's observations of urban contemporary bohemian life reveal the transcendent energy fields between people and objects, the moments of aloneness within a crowd and the mystery of how we interact and relate to each other.
Armin Boehm was born in Aachen, Germany in 1972. From 1995 – 1996 he studied at the Staatliche Kunstakademie Münster and from 1995 – 2001 at the Staatliche Kunstakademie Düsseldorf. In 2009 Boehm had a solo exhibition titled "The Evil Eye" at the Kunstverein Braunschweig. He has also been featured in exhibitions at the S|2 Gallery in London, the KW Institute for Contemporary Art in Berlin, the Stadtgalerie Kiel, Kai 10 in Düsseldorf, the Städelmuseum Frankfurt, and the Goethe-Institute in Johannesburg. Armin Boehm is represented in Europe by Meyer Riegger and Peter Kilchmann.