Images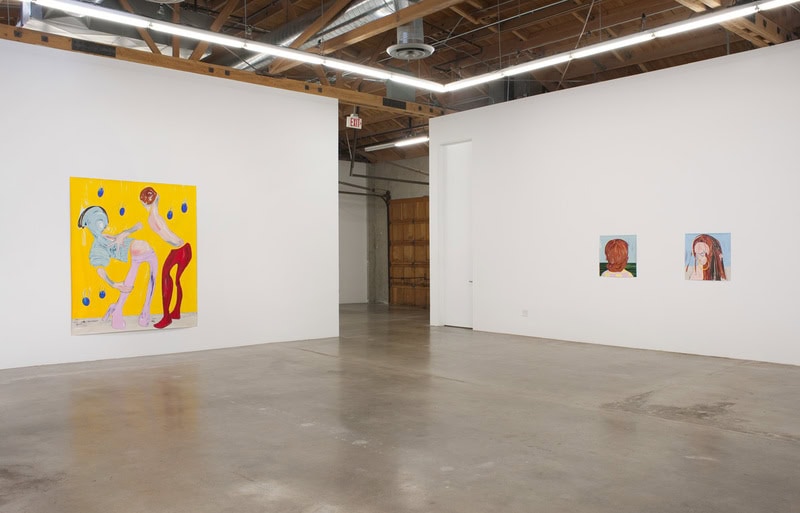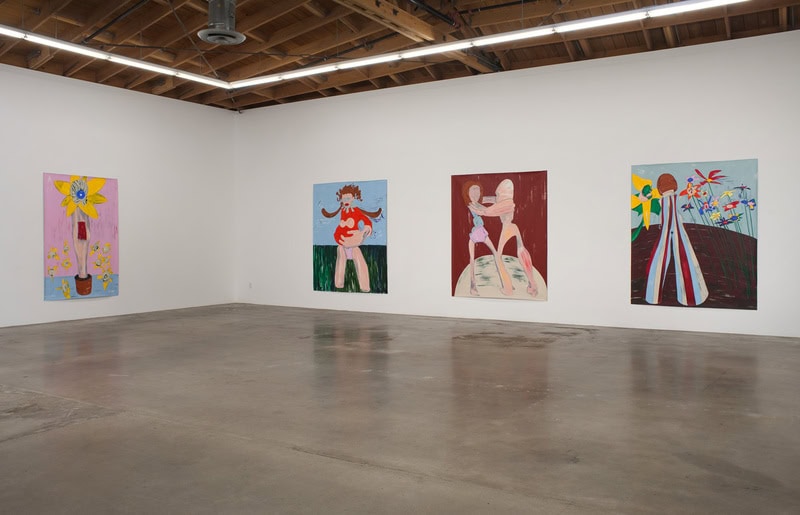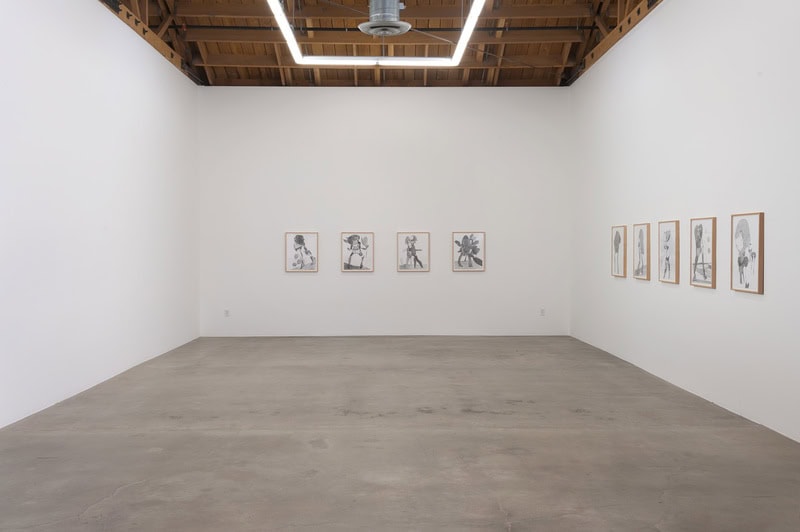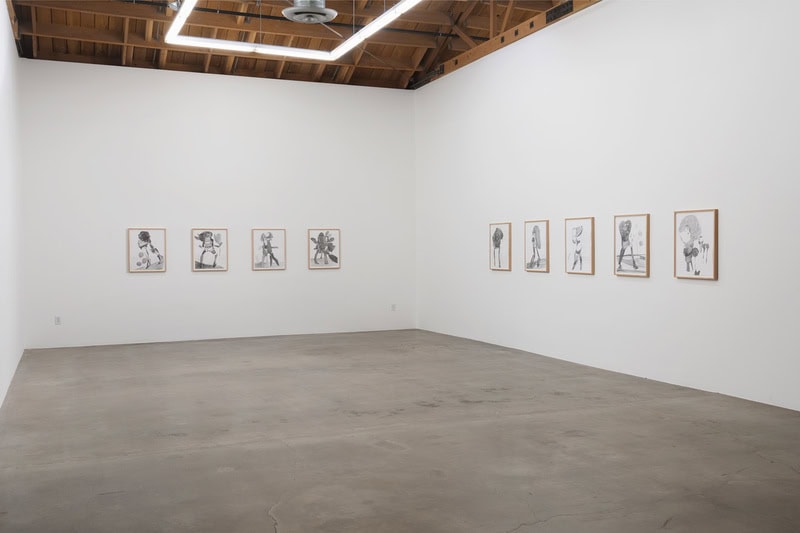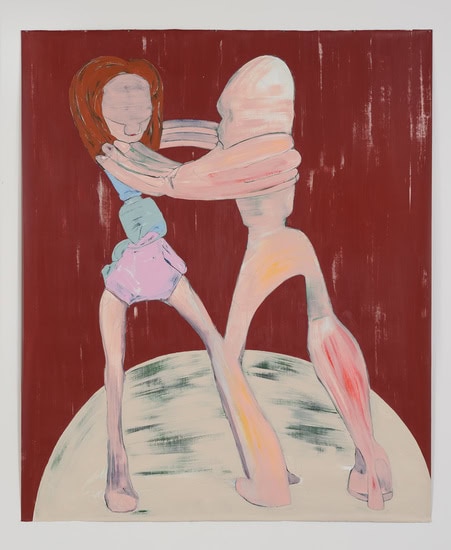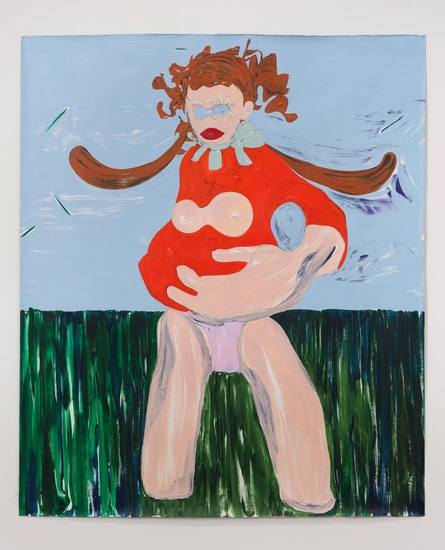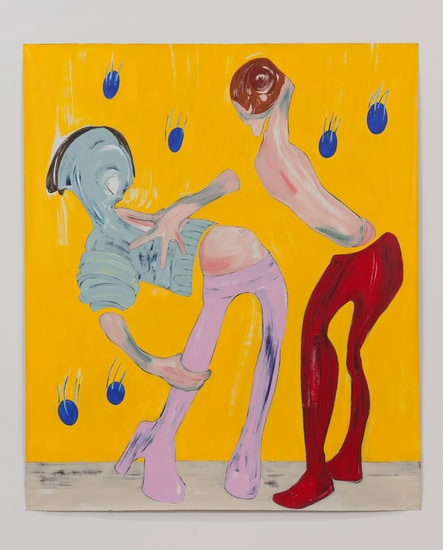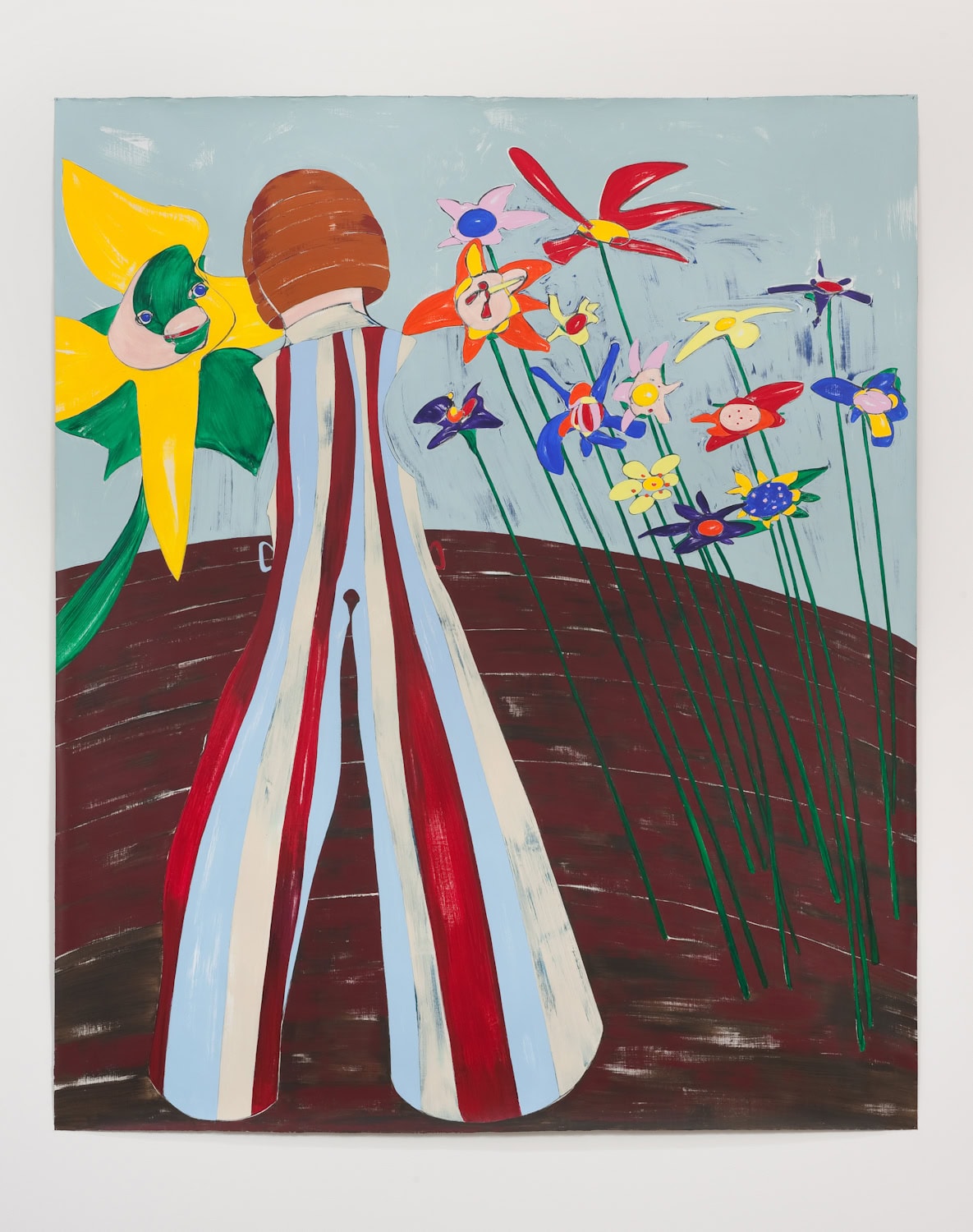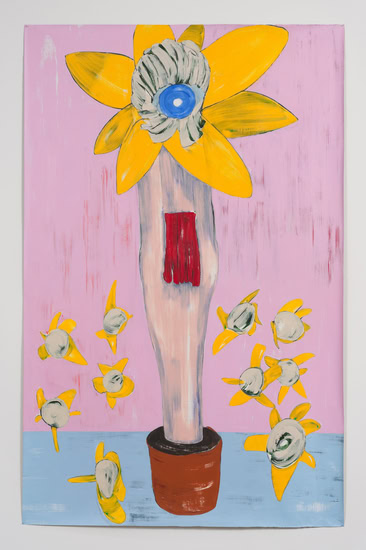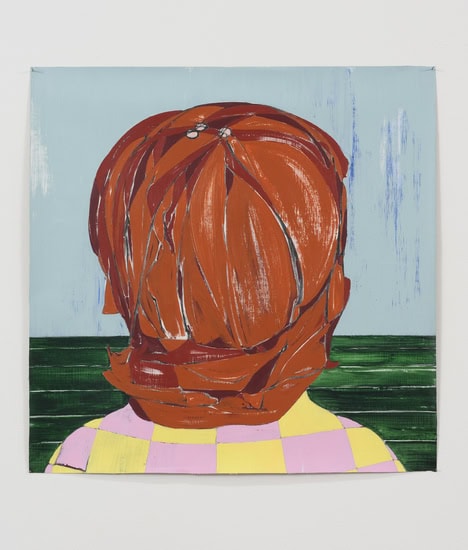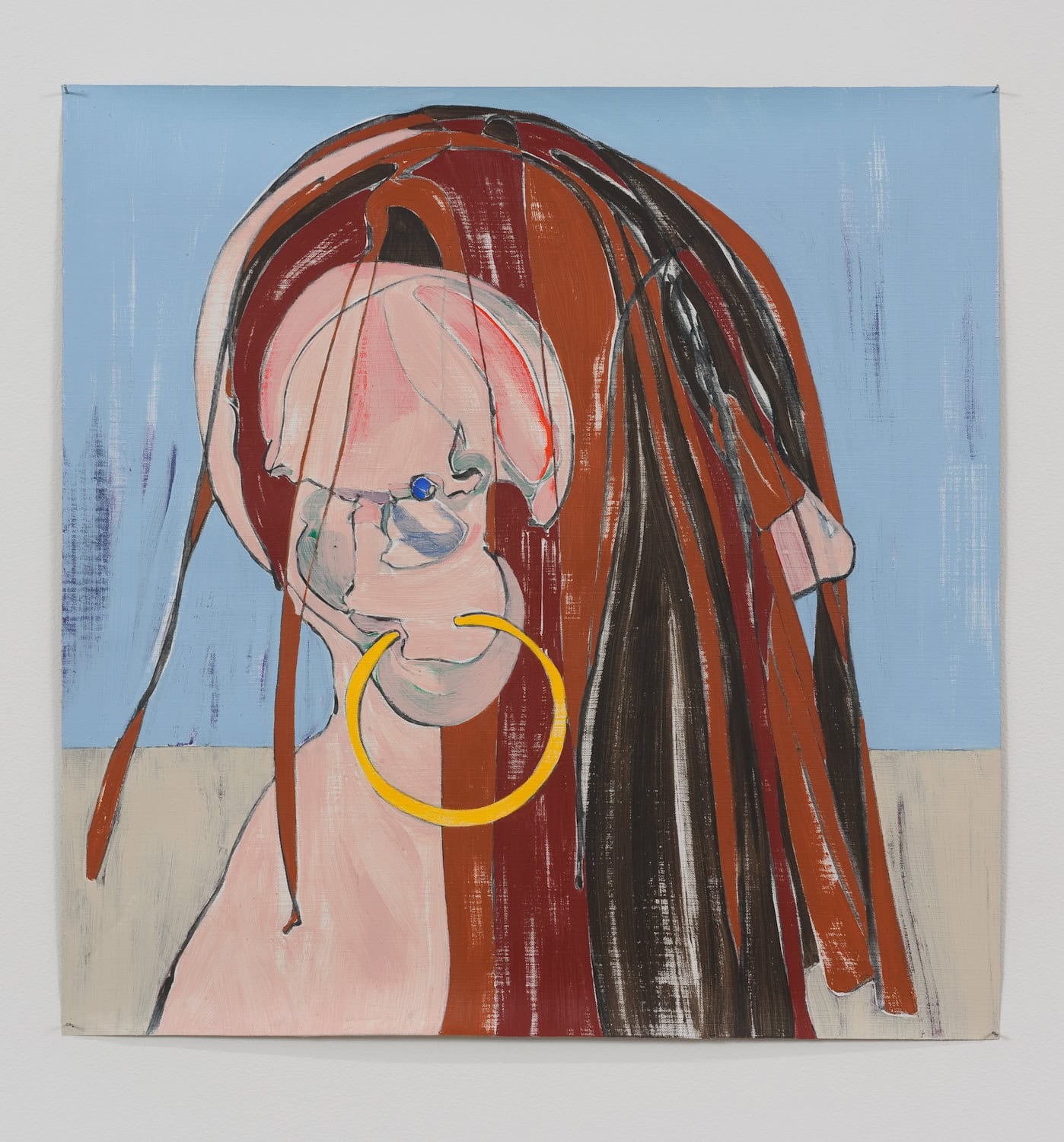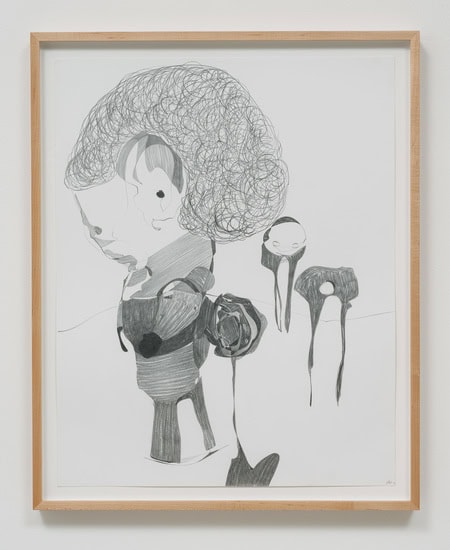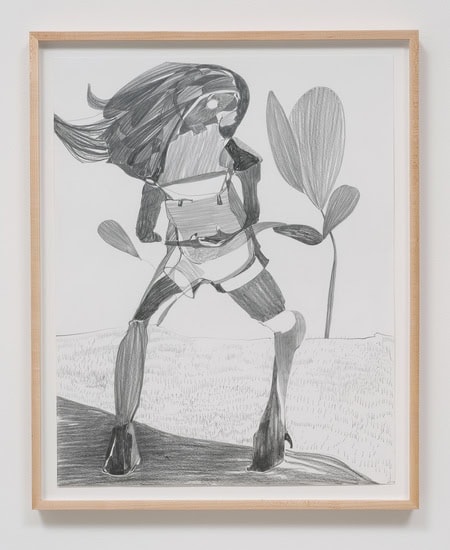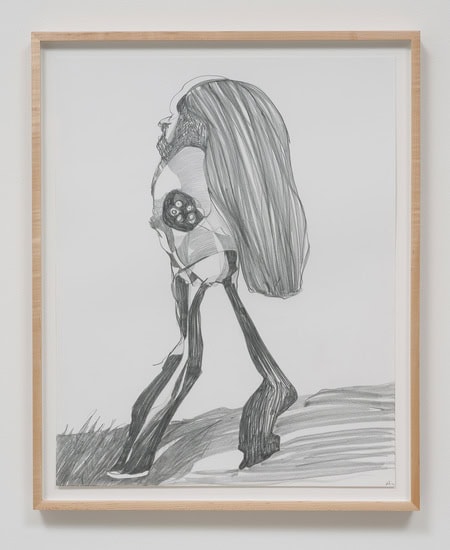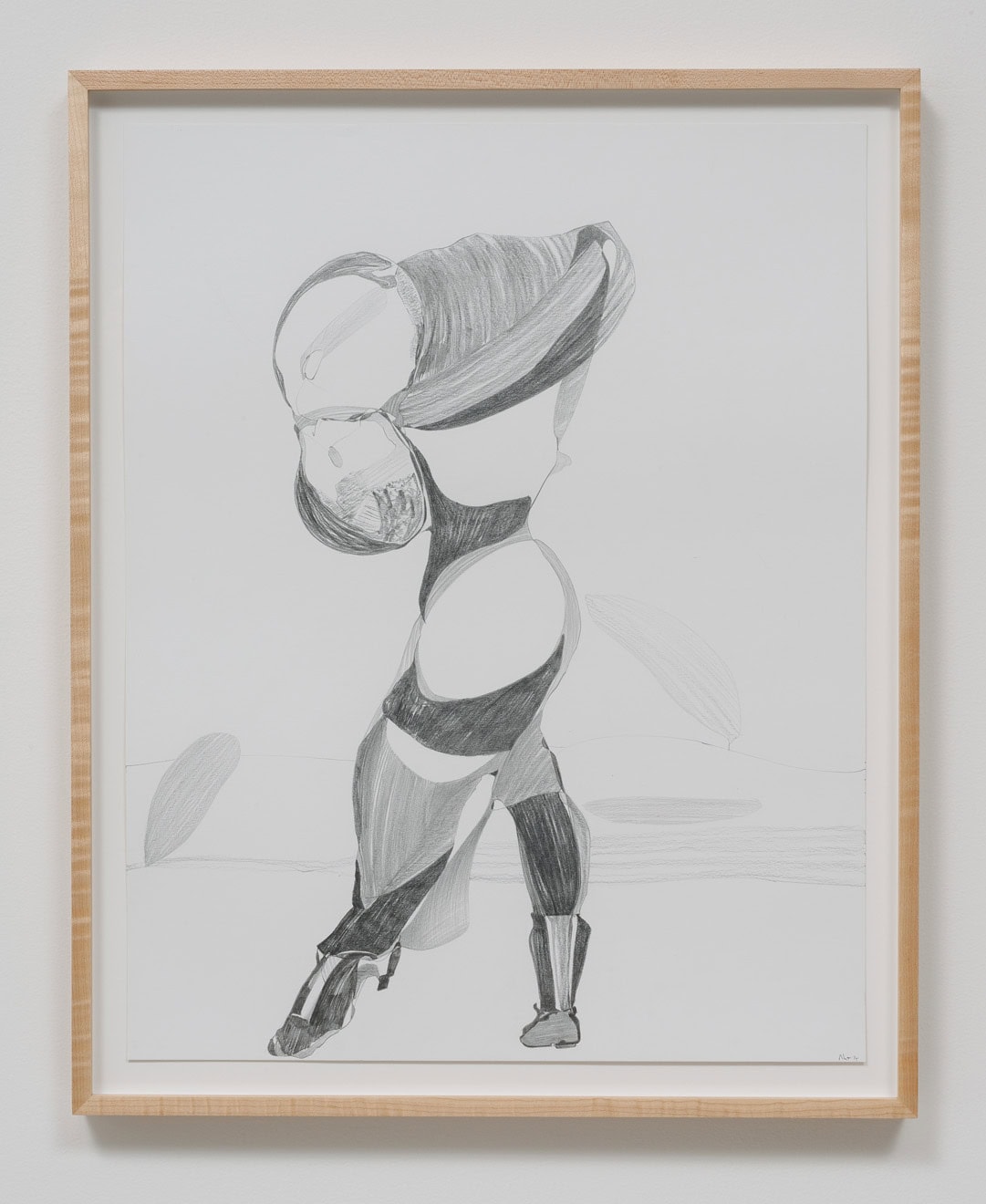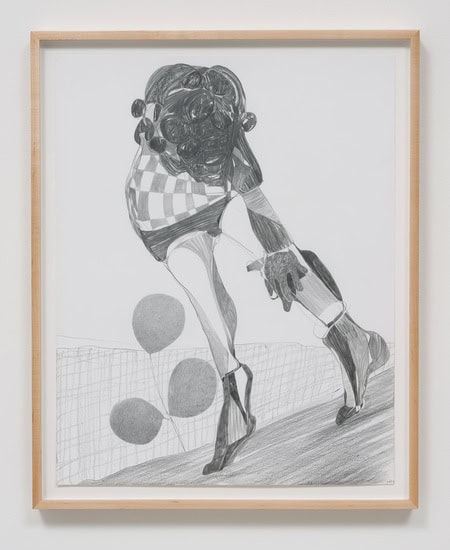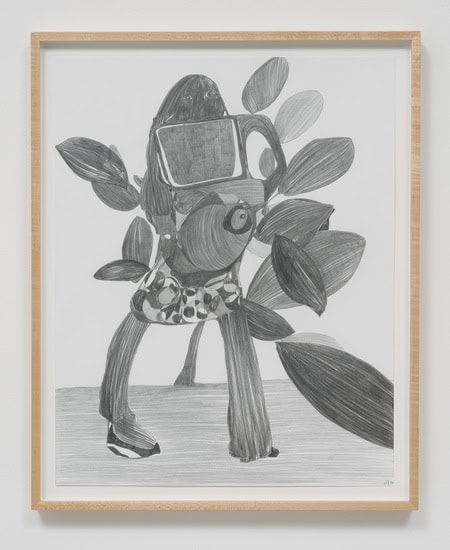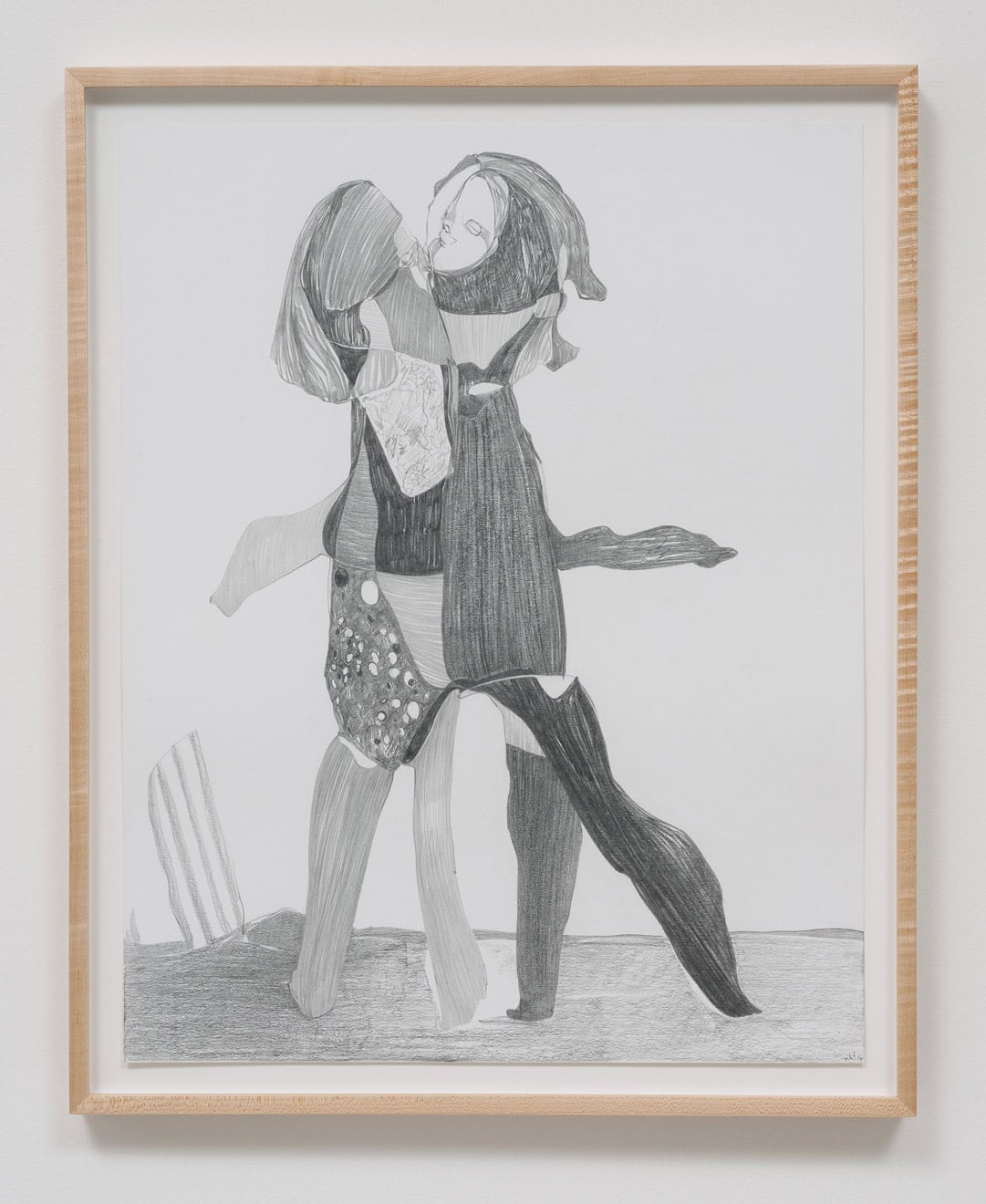 Press Release
Susanne Vielmetter Los Angeles Projects is pleased to announce Nicola Tyson's first solo exhibition with the gallery, "Trouble in Happiness."
With this new body of paintings and works on paper, Tyson shifts away from the enigmatic and self-contained themes of her previous work, toward a narrative sensibility where she conceives of her figures and objects in relation to one another. Tyson's approach to her medium has shifted as well. The paintings are mural-like; created using acrylic, rather than her usual oil, on large pieces of primed linen that are pinned directly to the wall rather than stretched and framed.
In both the paintings and works on paper, the gender and nature of the interaction between Tyson's figures is deliberately indeterminate. In "Couple Dancing," two spot-lit figures are rendered against a deep maroon backdrop. It is unclear whether they are dancing or wrestling, amorous or murderous. In "Weedwacker," a muscular figure stands in the grass and twists, cradling nothing in its enormous hands, its gaze echoing the blue emptiness of the surrounding sky. Even the bouquet in "Flowers with Vase" appears locked in an uneasy relationship with the vessel of water it is yet to occupy.
In addition to the paintings, Tyson has created a series of framed graphite drawings in which detailed and delicately worked figures connect tenuously to scraps of landscape.
Nicola Tyson was born in London, England. She attended Chelsea School of Art, St. Martins School of Art and Central/St. Martins School of Art in London. She lives and works in New Paltz, New York. Tyson's work has been exhibited internationally and is included in major collections such as Museum of Modern Art, New York; Solomon R. Guggenheim Museum, New York; Whitney Museum of Art, New York; San Francisco Museum of Modern Art, San Francisco; Walker Art Center, Minneapolis; Philadelphia Museum of Art, Philadelphia; Museum of Contemporary Art, Chicago; Corcoran Gallery of Art, Washington, D.C.; The Hirshhorn Museum & Sculpture Garden, Washington D.C; and Tate Modern, London. Tyson is represented by Petzel Gallery in New York and Sadie Coles HQ in London.
Susanne Vielmetter Los Angeles Projects is located at 6006 Washington Blvd in Culver City, 1 block west of La Cienega at Sentney Avenue. Gallery Hours are Tuesday through Saturday from 10 am – 6 pm and by appointment.