Images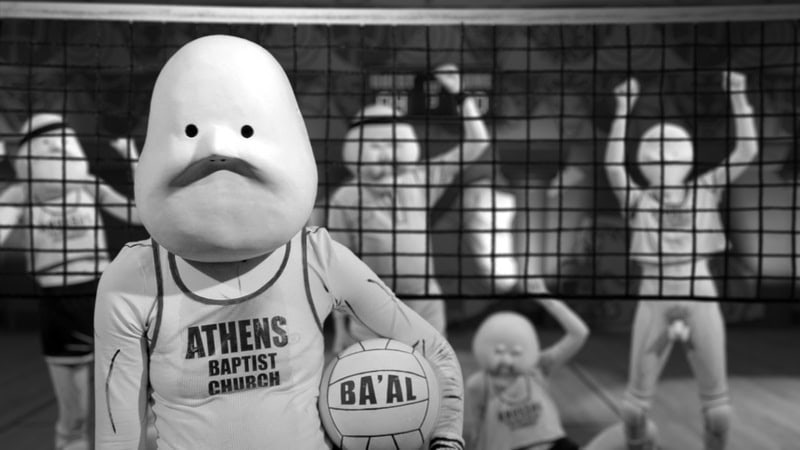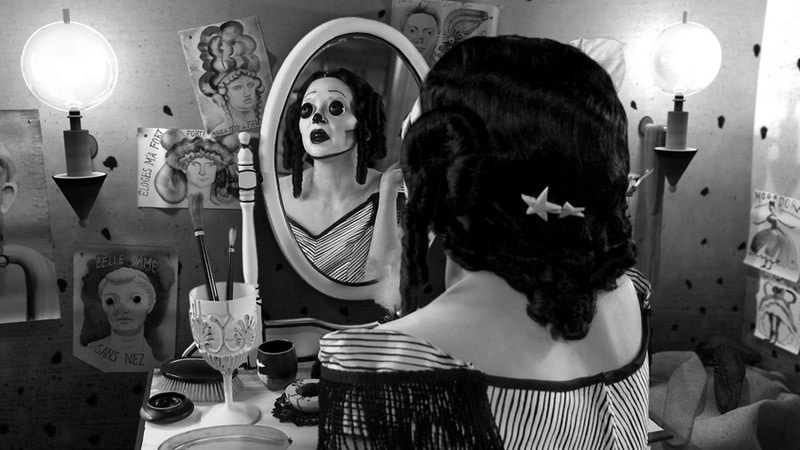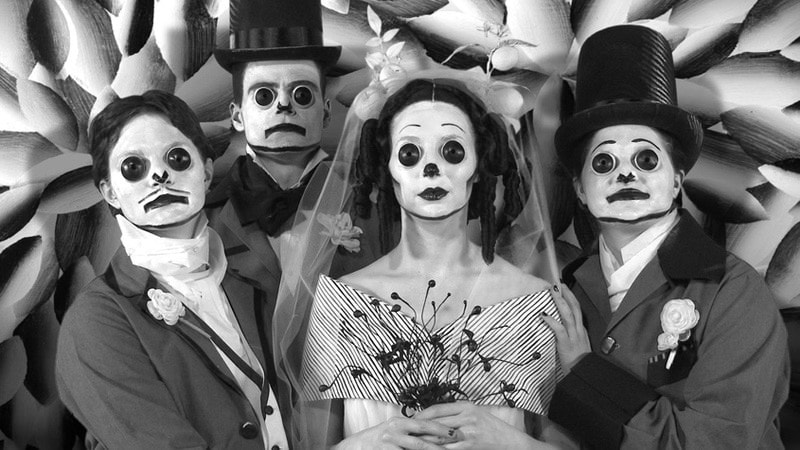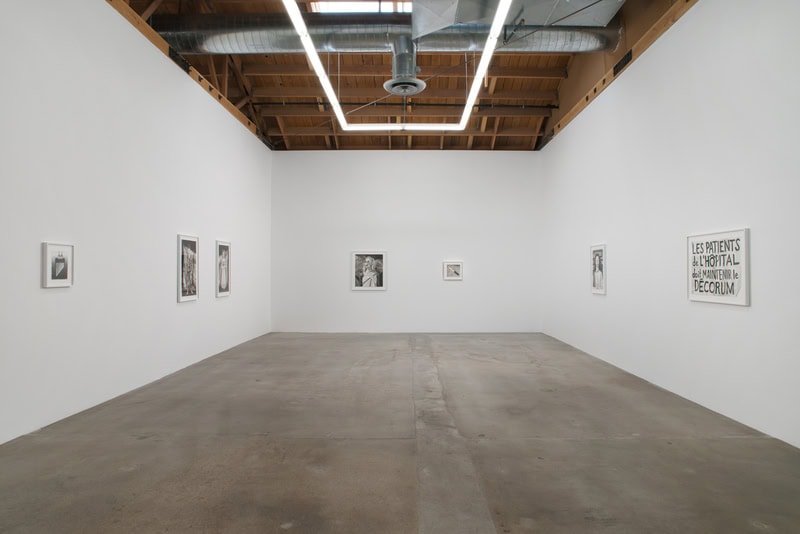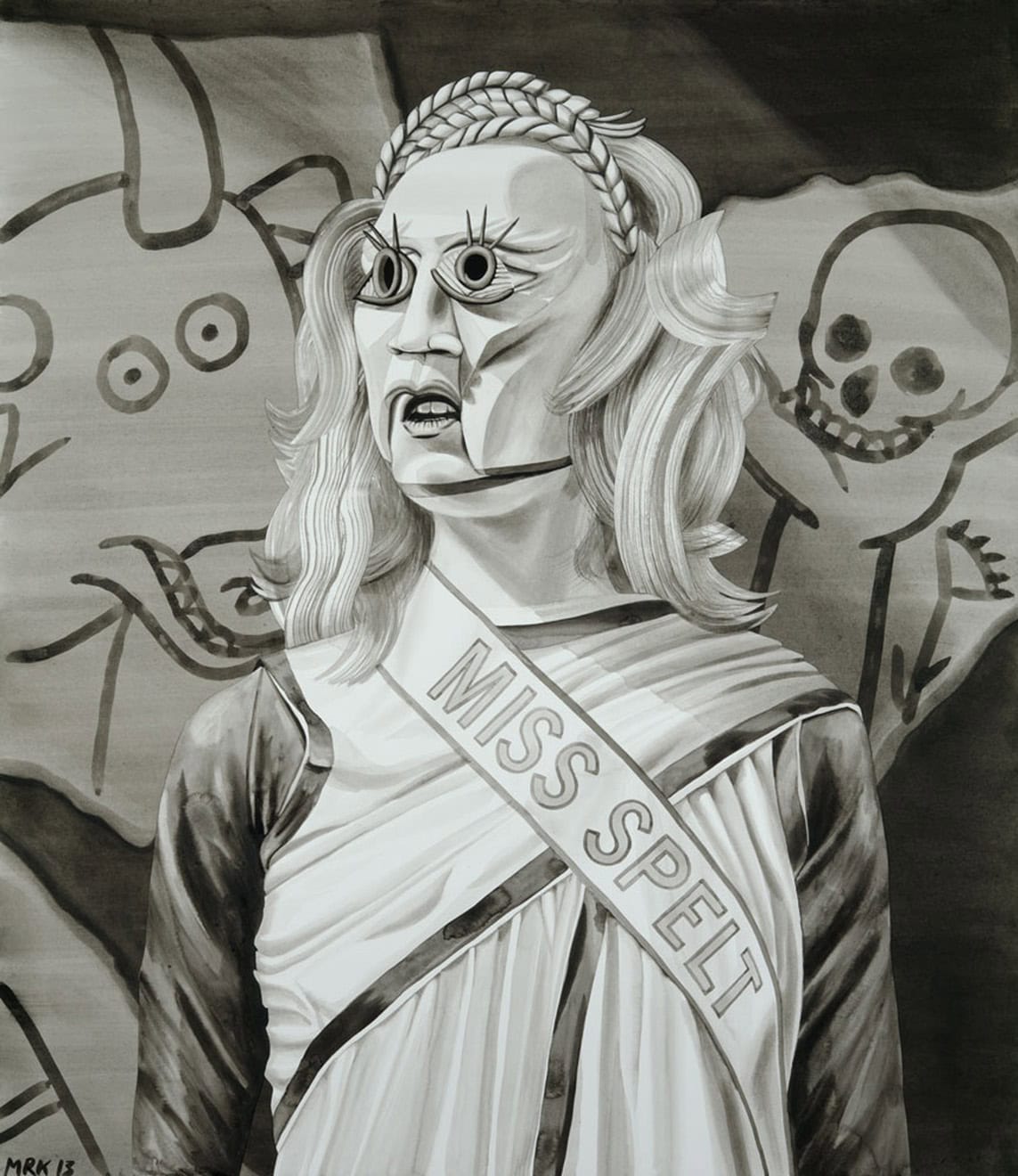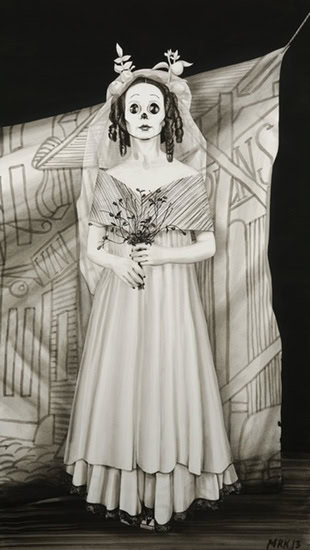 Press Release
Susanne Vielmetter Los Angeles Projects is pleased to present Priapus Agonistes, an exhibition of new videos by Mary Reid Kelley in collaboration with her partner Patrick Kelley. Entitled The Syphilis of Sisyphus (2011) and Priapus Agonistes (2013), these videos fuse Classical drama, Modern literature and contemporary pop culture into razor-sharp observations on gender, class, and urban development. They satirize the promise of progress through dense layering of cultural references ranging from Southern church socials and Womens Magazines to Borges and Baudelaire.
Priapus Agonistes condenses elements of Greek drama and mythology with details of the church volleyball tournaments that the artist witnessed as a child. The Minotaur is re-imagined as a lost daughter in a labyrinthine gymnasium basement, her sacrifices coming in the form of members of the losing volleyball team. Like Jorge Luis Borges portrait of the Minotaur as anti-hero in The House of Asterion, the Minotaur of Priapus Agonistes is hopelessly lost in an environment of repetitive space, using the murdered sacrifices as landmarks to help her navigate a path to the lavatory.
The syphilic Sisyphus is the proto-typical Baudelairean flneuse-aesthete intent on making nature submit to the glamour of artifice. The film opens with Sisyphus at her toilette, engaging in the kind of cosmetic spackling generally reserved for Southern beauty queens. Mary Reid Kelley, as Sisyphus in button-eyed white-face, rhymes her anger with how nature has spoilt her complexion with her pleasure in being able to sculpt her appearance to her liking. Like Charles Marvilles photographs of pre-Haussman Paris, which depict the citys corners as dark and diseased, Sisyphus natural, pockmarked appearance belies her fall from grace. Her architectural make-up, like Baron von Haussmans urban re-design, disguises her infectious sores with a tantalizingly smooth surface.
New drawings by Mary Reid Kelley will also be on view. Featuring the exaggerated masks and costumes that define the aesthetic of her video work, they are insightful portraits of her protagonists, caught in still moments between their eloquently delivered ruminations.
Mary Reid Kelley graduated with an MFA from Yale in 2009. In 2013 she will have solo exhibitions at the ICA Boston and at the AMOA-Arthouse in Austin, TX. She has received numerous awards for her work including the Joseph H. Hazen Rome Prize, the Rema Hort Mann Foundation Grant, and an Alice Kimball English Travel Fellowship. Her work has been featured in exhibitions at the Blanton Museum of Art, University of Texas, Austin, TX; the Salt Lake Art Center, Salt Lake City, UT; the ZKM Museum of Contemporary Art, Karlsruhe, Germany; and in the SITE Santa Fe Eighth International Biennial, Santa Fe, NM. Her work is in the collections of the Whitney Museum of American Art, the Yale University Art Collection, The Goetz Collection in Munich, Germany, and the UBS Art Collection in New York, NY.
Patrick Kelley received an MFA from Cranbrook Academy of Art in 1995. His solo work, including flipbooks, video, and installation has shown at the Athens International Film & Video Festival, Ohio; Bibliothque Publique d'Information-Centre Pompidou, Paris; Kunsthalle Dsseldorf; Minnesota Museum of American Art, and Minnesota Center for Book Arts. Awards for his work include the McKnight Photography Fellowship and Jerome Foundation Grants.
Susanne Vielmetter Los Angeles Projects is located at 6006 Washington Blvd in Culver City, 1 block west of La Cienega at Sentney Avenue. Gallery Hours are Tuesday through Saturday from 11 am – 6 pm and by appointment.