Images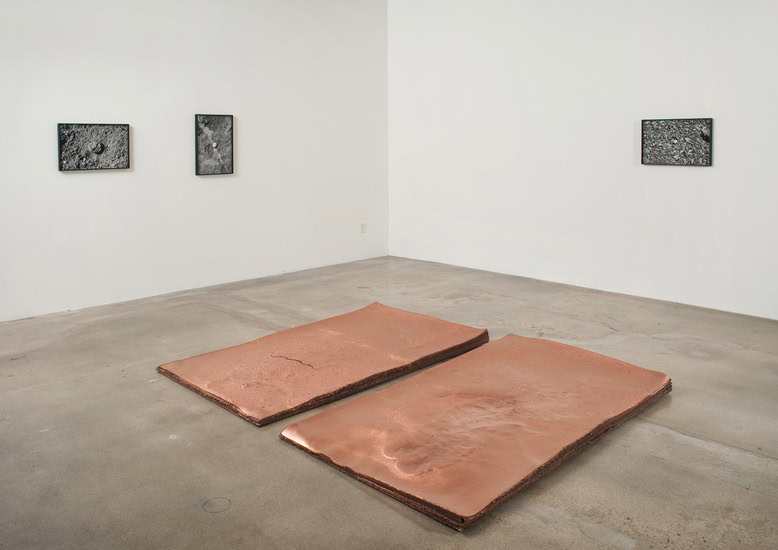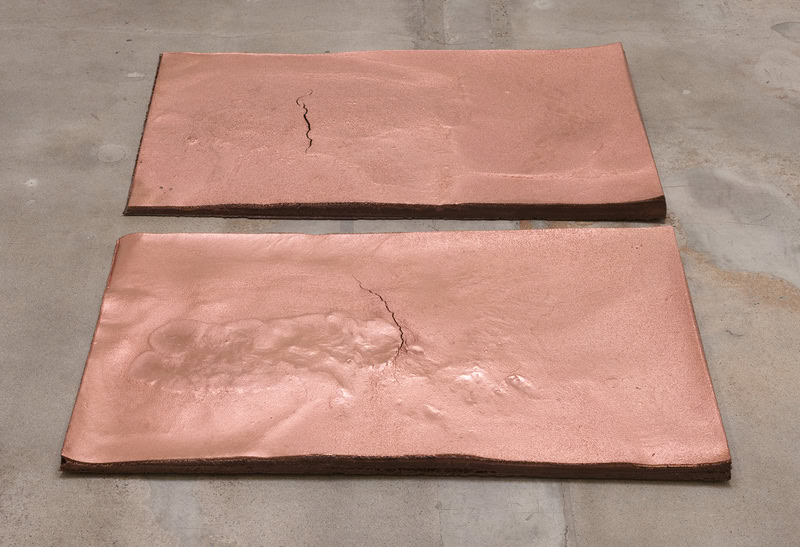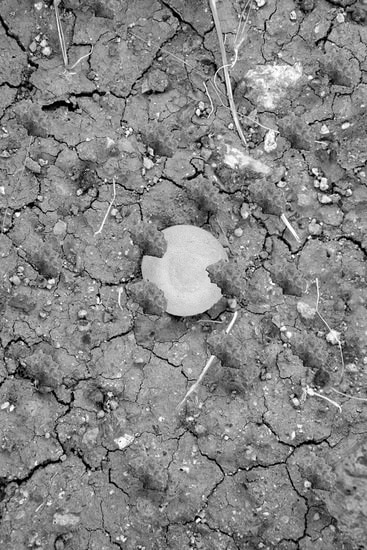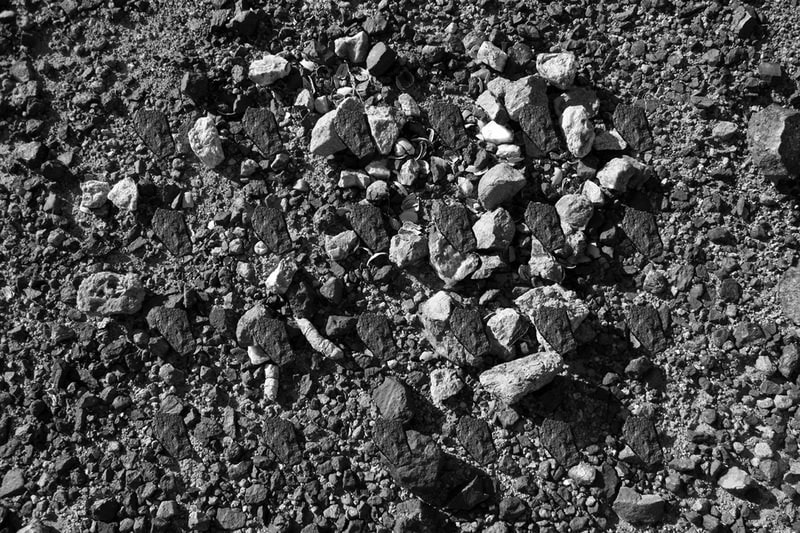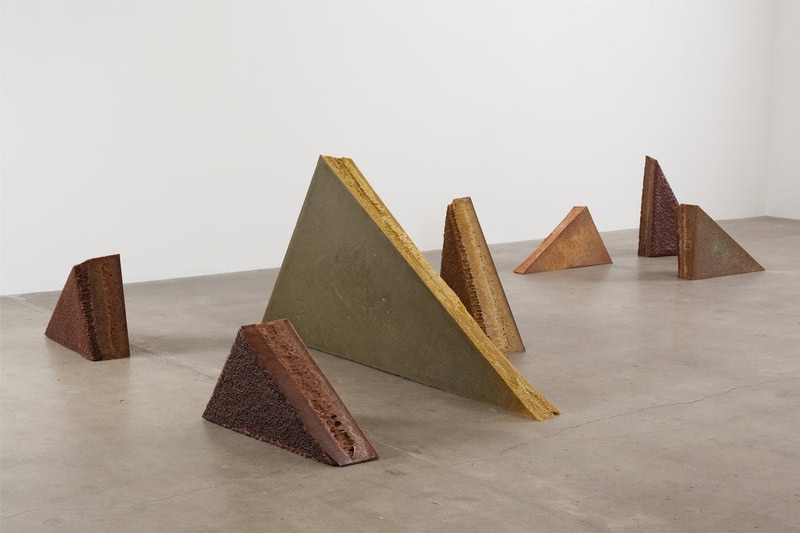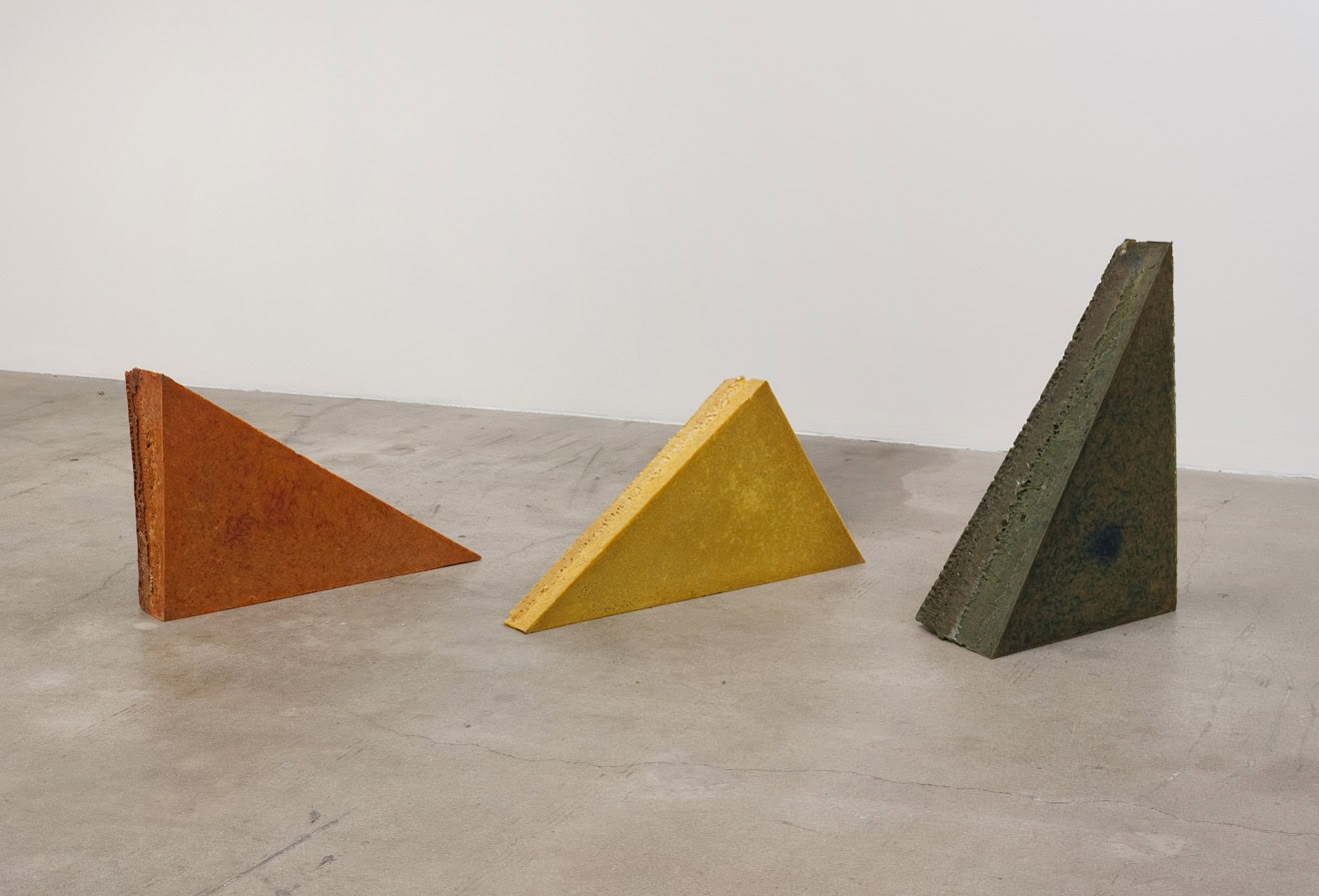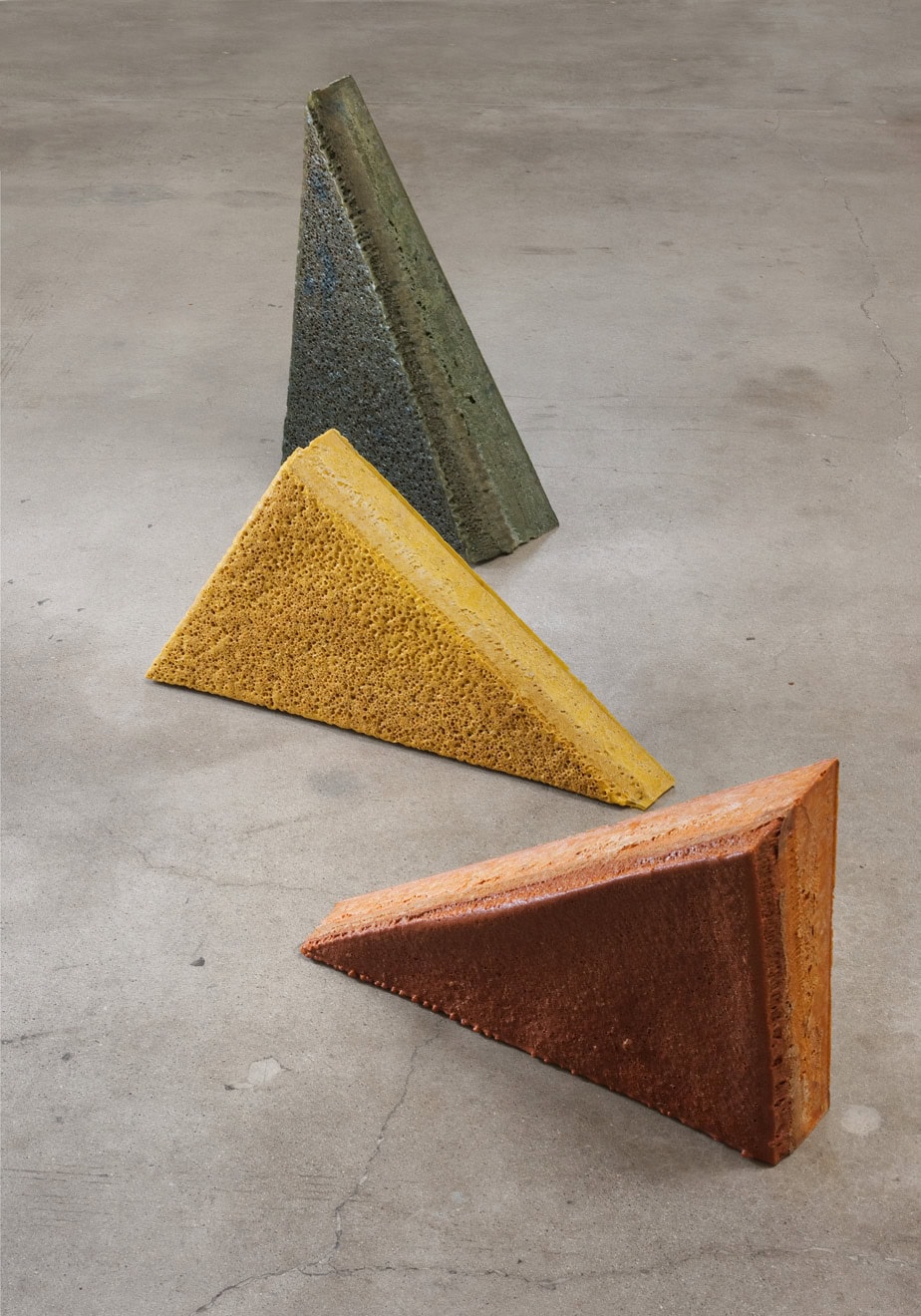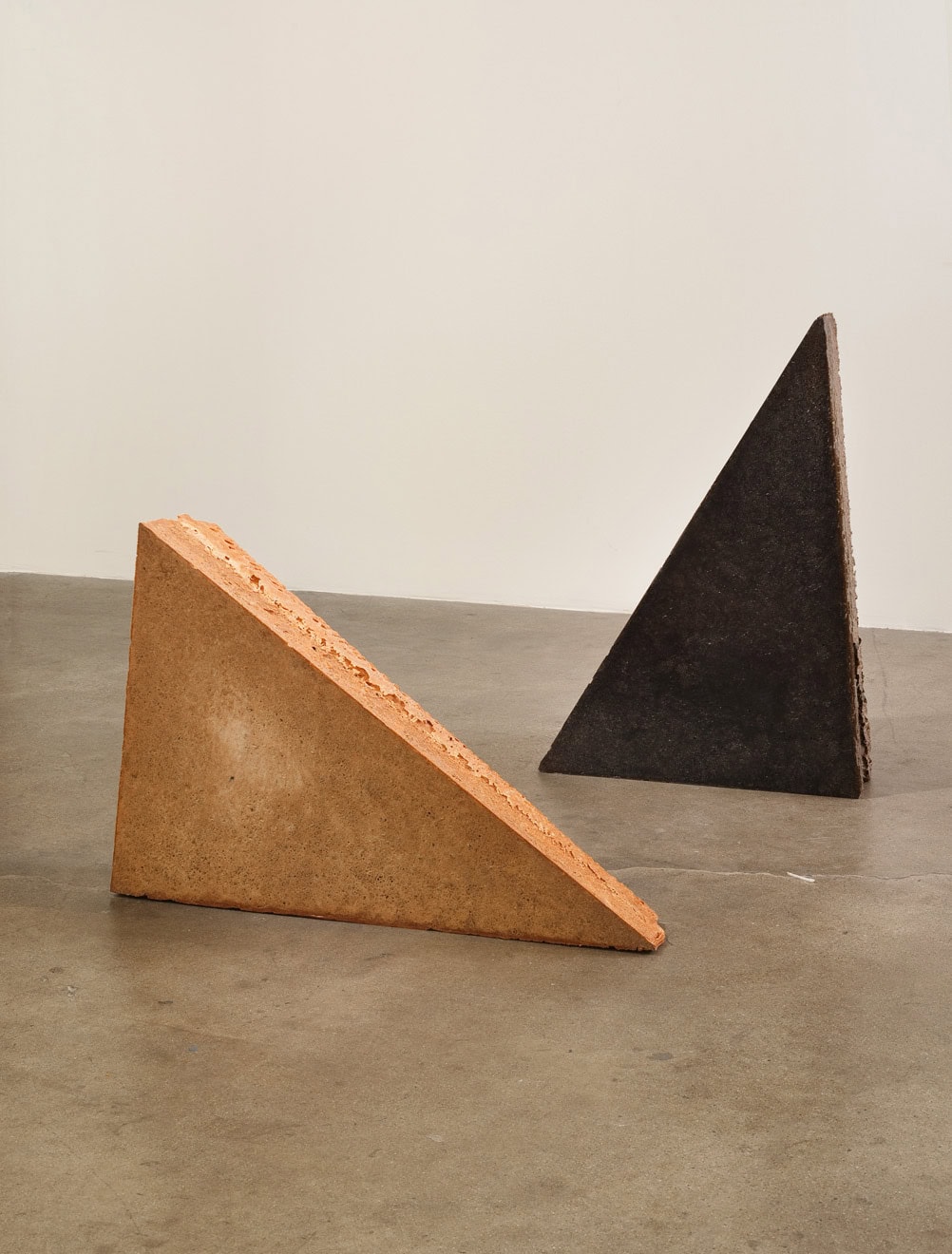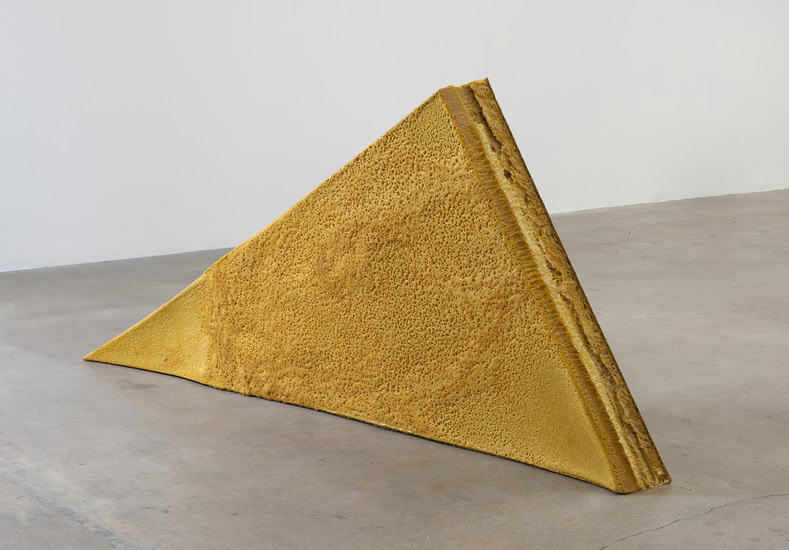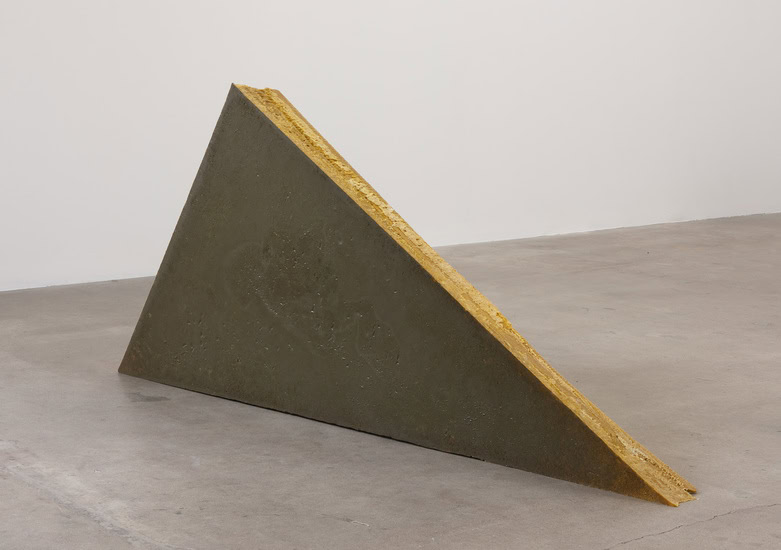 Press Release
Susanne Vielmetter Los Angeles Projects is pleased to present out where the stones grow like roses, an exhibition of new sculptures and photographs by Jedediah Caesar. This new body of work is an extension of Caesars interest in the shifting significations we apply to objects, whether they are found organic materials or constructed things. In this exhibition, Caesars interest in process, context and materiality is focused on the landscape of the Hauser Geode Beds in the Mojave Desert. Devoid of animal and plant-life, this place is palpably desolate and still, with the exception of the occasional animating presence of hunched human figures in search of semi-precious stones.
Like the desert, Caesars sculptures and photographs are activated by the viewers attention. Each sculpture is a container for a slightly varied group of minerals, spices and metals, frozen in a dense form. The rough and pigmented surfaces of Caesars sculptures collapse distinctions between organic and inorganic materials and simultaneously offer insight into the artists process. With shapes suggestive of bundled cargo, these man-made stones narrate the history of currencys transformation from practical resources to exotic resources to constructed resources.
Caesars photographs document small, coin-like sculptures that he left in the desert from the point of view of a collector searching for an anomalous stone. The photographs bridge the gap between representations of actual space and the desires we project onto these images. These images create a discourse on objects and their roles in narratives of value we enact, while Caesars sculptures transform into landscapes waiting to be dug into.
Los Angeles based artist Jed Caesar received an MFA from the University of California Los Angeles in 2001 and a BFA from the School of the Museum of Fine Arts, Boston in 1998. He is currently working on an installation for the 2013 Santa Monica Glow Festival in collaboration with LAXART. Recent solo-exhibitions include Platform 9 at the DeCordova Museum and Sculpture Park in Lincoln, MA and Soft Structures at the Museum of Fine Arts, Boston. Caesars work has been included in the Whitney Biennial, Whitney Museum of American Art, New York, and in exhibitions at the Fundament Foundation, Tilburg, Netherlands; the California Biennial 2008, Orange County Museum of Art, Newport Beach, CA, the Saatchi Gallery, London, UK; Dallas Contemporary, Dallas, TX, UCLA Armand Hammer Museum, Los Angeles, New Museum of Contemporary Art, New York; and Los Angeles Contemporary Exhibitions, Los Angeles. Among others, Caesars work is in the collection of the Saatchi Gallery in London; the Los Angeles County Museum of Art; and the New Museum in New York.