Images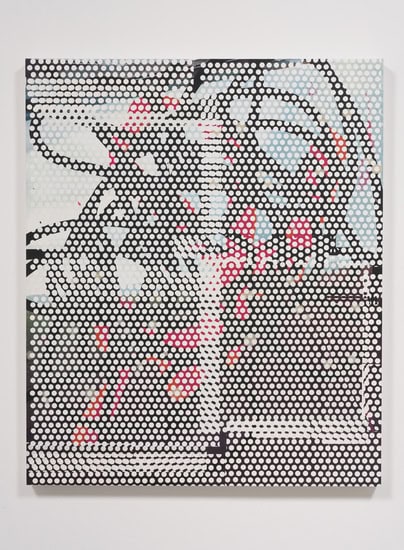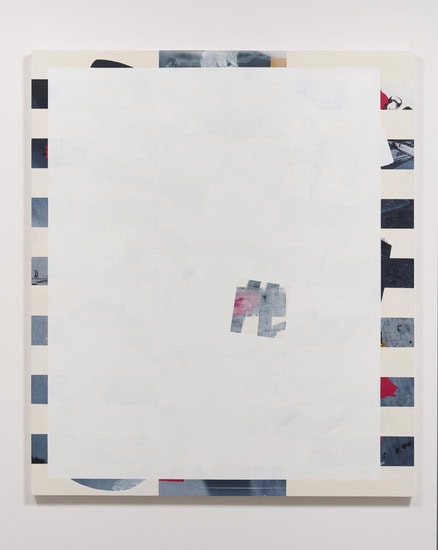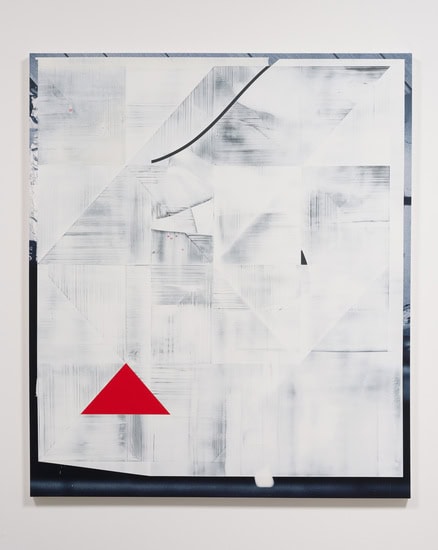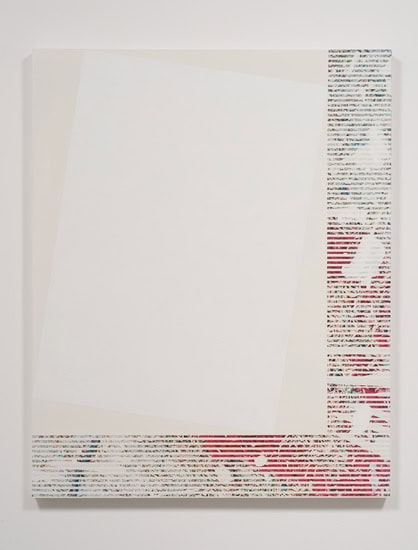 Press Release
Susanne Vielmetter Los Angeles Projects is pleased to present an installation of new paintings by Kevin Appel.
In his new work, Kevin Appel breaches new territory in exploring the tenuous relationship between the modes of photography, painting, and architecture and the incongruities that are produced at their collision.
As in earlier projects, Appel builds his compositions upon a narrative stream of constructing and dissolving architecture. For this series, he has moved from found photographs to those of his own, emphasizing his intimate relationship to the landscape in place of one mediated by an outside source. Appel's photographs are of the Salton Sea, a complicated space of utopian collapse and a failed site of sorts. The photographs function as the basis of each composition – large scale images are being printed with UV ink directly onto the canvases which have been prepared with a porcelain finish. Acrylic, oil and enamel paints are then layered in complementary ways, creating a complex correlation between the painted and the printed surfaces. Evoking a sense of ordered chaos, the reclaimed landscapes featured in the photographs break down into the essential patterns, tones, and textures of painting.
"Paintings" is an investigation into the connections between different visual strategies and the story of collapse that forms at their intersection. Rooted in photographs that are compromised and compressed by paint, Appel's current explorations evolved from the dissolution of the Pile Paintings from 2006. The exhibition pursues a trajectory of reassembly from that upheaval, where expanses of monochrome paint and intricate fields of textured abstractions push and pull against each other to shape a bittersweet optimism.
Kevin Appel received his BFA from Parsons School of Design in New York and his MFA from UCLA. He is a professor of studio art at the Claire Trevor School of the Arts at University of California, Irvine. Solo exhibitions include the Museum of Contemporary Art, Los Angeles; Museo Rufino Tamayo, Mexico City; ACME Gallery, Los Angeles; Angles Gallery, Santa Monica; Two Rooms Gallery, Auckland; Wilkinson Gallery, London; and Marianne Boesky Gallery, New York. Appel's work has been published in catalogs for Descripcion sin lugar: Una seleccion de obras de Kevin Appel, Museo Rufino Tamayo (Tobias Ostrander, Elizabeth Smith, ed.); Drawing Now: Eight Propositions, Museum of Modern Art (Laura Hoptman, ed.); Trespassing: Houses x Artists, Hatje Cantz (Alan Koch, et al., ed.); 01.01.01: Art in Technological Times, San Francisco Museum of Modern Art, San Francisco (David A Ross, et al., ed.); Painting at the Edge of the World, Walker Art Center (Douglas Fogle, ed.); and Kevin Appel, Museum of Contemporary Art, Los Angeles (Jeremy Strick, Paul Schimmel, Jan Tumlir, ed.).
Susanne Vielmetter Los Angeles Projects is located at 6006 Washington Blvd in Culver City, 1 block west of La Cienega at Sentney Avenue. Gallery parking is available across the street from the gallery off of Sentney Avenue. Gallery Hours are Tuesday through Saturday from 11 am – 6 pm and by appointment.