Images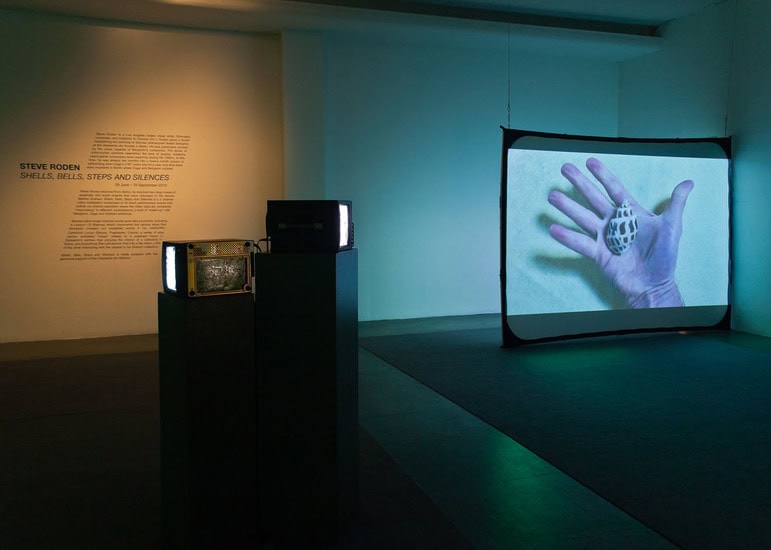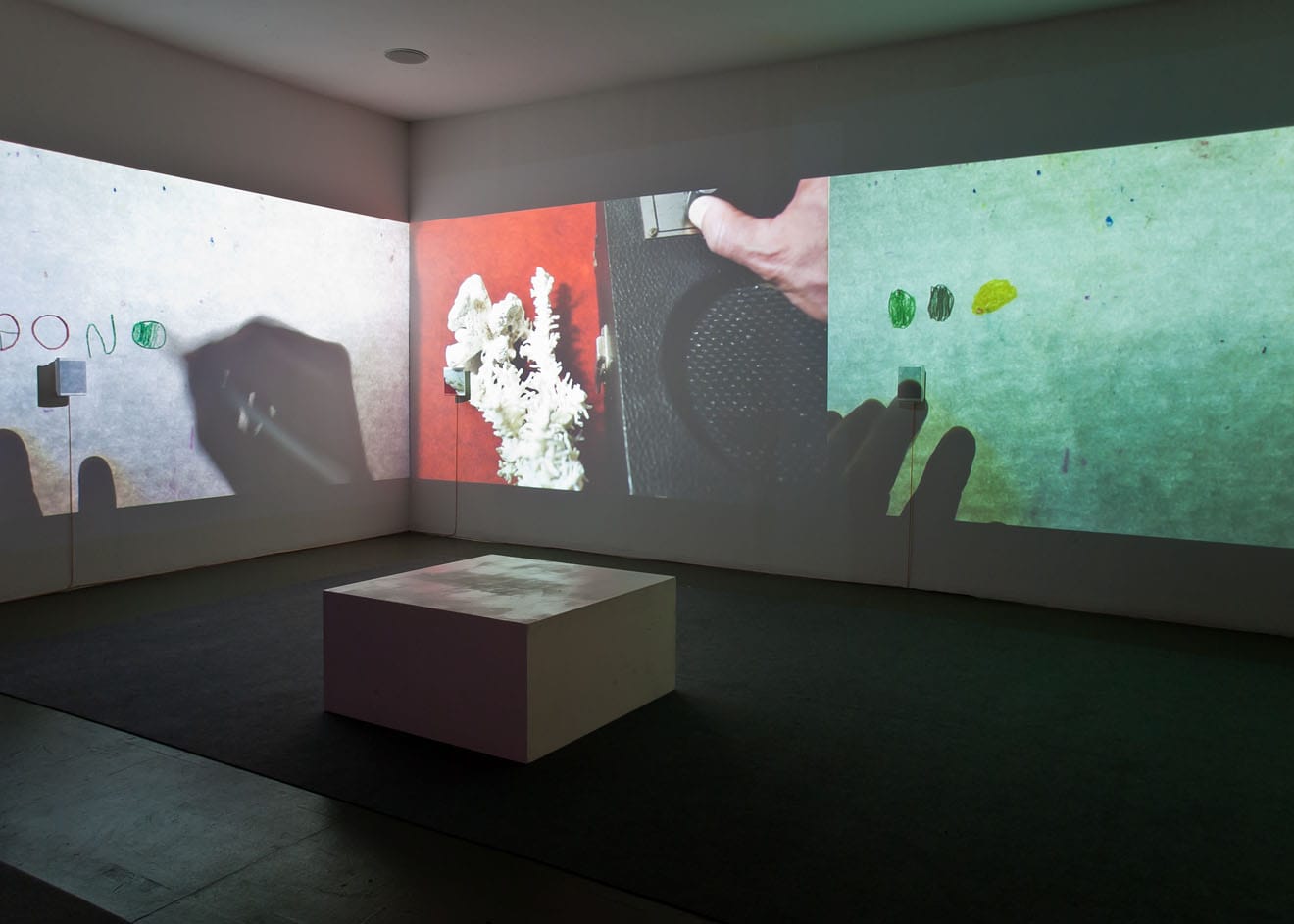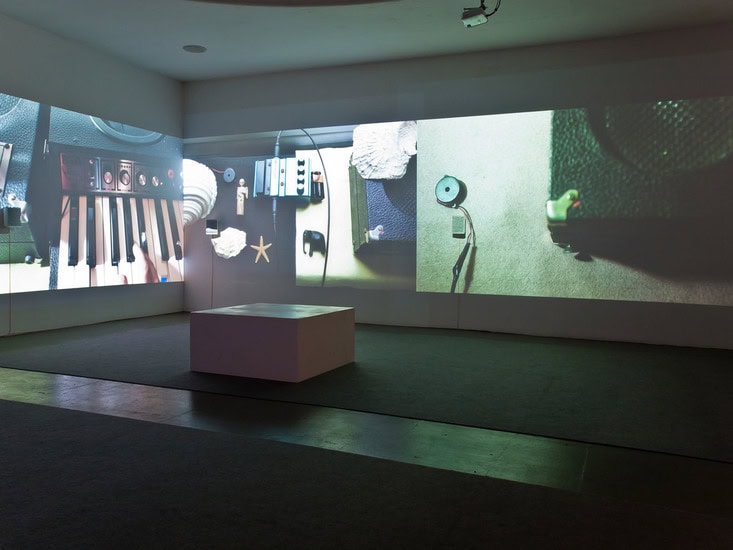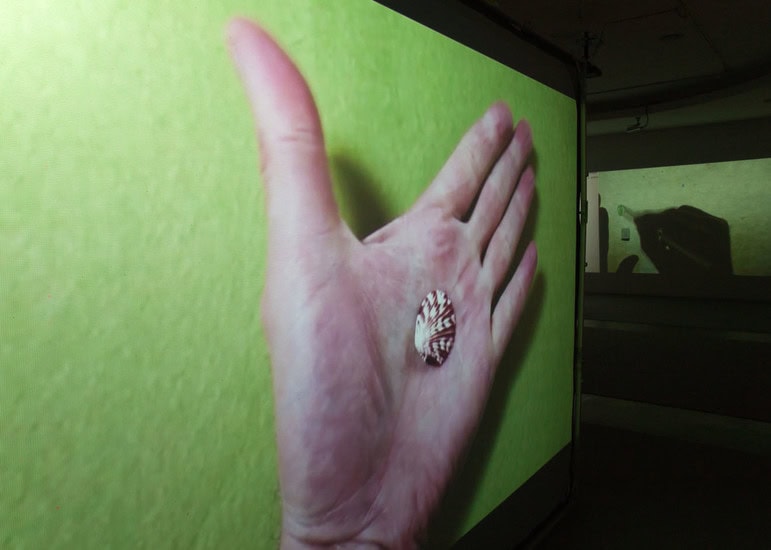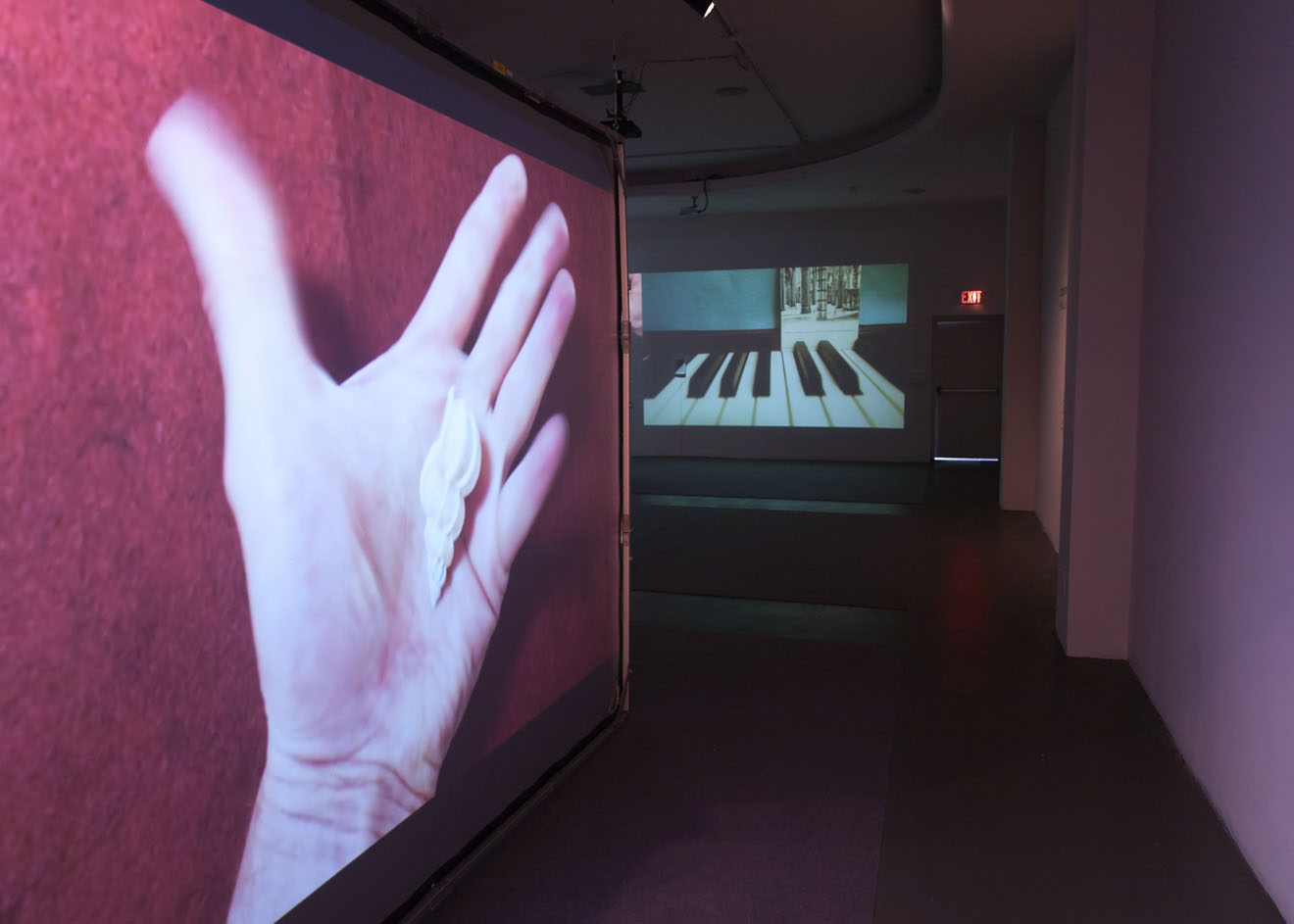 Press Release
LACE is proud to present Shells, Bells, Steps And Silences, a new video installation and film survey by Los Angeles artist Steve Roden, curated by LACE Associate Director/Curator Robert Crouch. While Roden has been making films for over 20 years, this is the first body of work he has made with video exclusively, although the visual language and the approach to performance is certainly an extension of his 2011 film, Striations. Shells, Bells, Steps And Silences incorporates 3 research projects conducted by the artist over the past year: a collection of sea shells acquired by Roden from the estate of modern dancer Martha Graham, notes from a recent residency at the Walter Benjamin archive in Berlin, and John Cages seminal 433, a work that Roden performed daily over the course of an entire year.
In October 2011, Steve Roden was invited by the DAAD to spend a month researching Walter Benjamins archives at the Akademie der Kunste, after having seen some of Benjamins notebooks previously in an exhibition in Berlin in 2006. Because he is unable to speak or read German, Roden responded primarily to the visual aspects of Benjamins notebooks – and was particularly excited by a series of color-coded symbols that resembled the kind of graphic notations avant-garde composers were exploring during the 1960s. Benjamin used a variety of visual systems to organize his writings within his manuscripts, and so Roden spent much of his time translating Benjamins various graphic decisions and idiosyncrasies into scores.
When Roden arrived in Berlin, he was already ten months into a yearlong project of performing John Cages 433 every day for a year, and thus there were moments in Berlin where Cage and Benjamin collided. When Roden returned from Berlin, he received two large boxes of seashells and small objects that belonged to the dancer Martha Graham. As he began to work with the results of the Benjamin research, things started to evolve into a kind of mash-up, with Benjamin, Cage and Graham entwined.
The largest work in the exhibition is a three-channel video and six channel audio work entitled Shells, Bells, Steps And Silences. It documents 40 short performance events that collide via chance operation – creating a situation where the video clips are constantly improvising in different combinations. The score for the piece was composed using Benjamins thematic symbols to determine actions, objects used, visual/sound relationships, and various permutations of time as related to variations of the individual timings of the movements of Cages 433. Many of the objects used as instruments in the film are from Grahams estate.
Several silent single channel works will also be on view, including Everything She Left Behind That Fits In My Hand, a film of Roden interacting with the objects in his Graham collection, a lexicon of the various ways that Benjamin crossed out unwanted words in his notebooks, and a series of stop motion animated loops related to a postcard found in Benjamins archive that pictures the interior of a cathedral in Siena.
Shells, Bells, Steps And Silences will also be accompanied by a selection of Rodens experimental film work spanning his entire career from the late 80s to the present, much of it never before seen by the public.