Images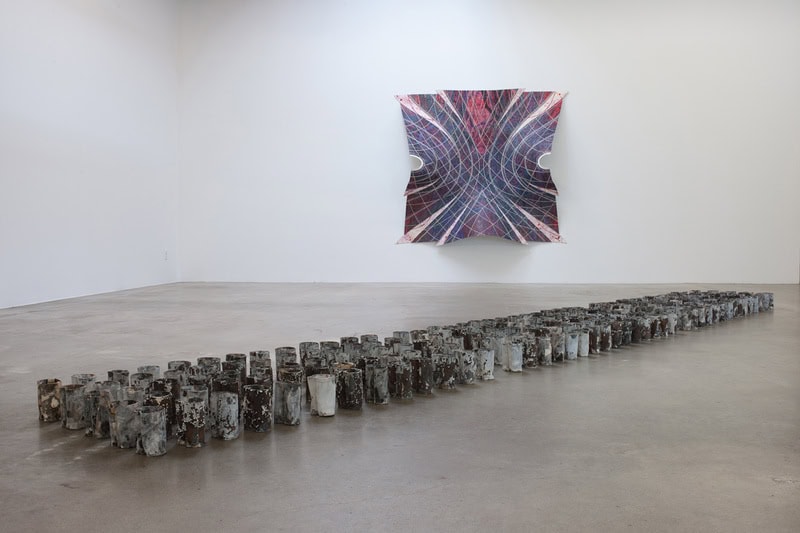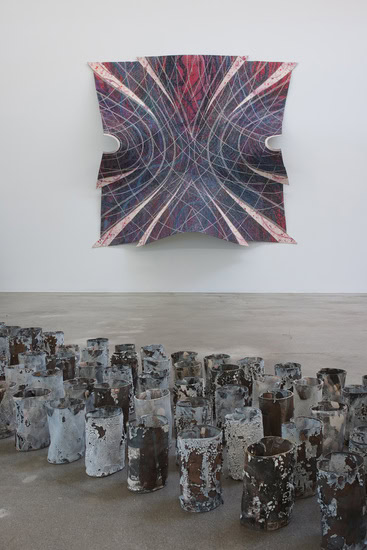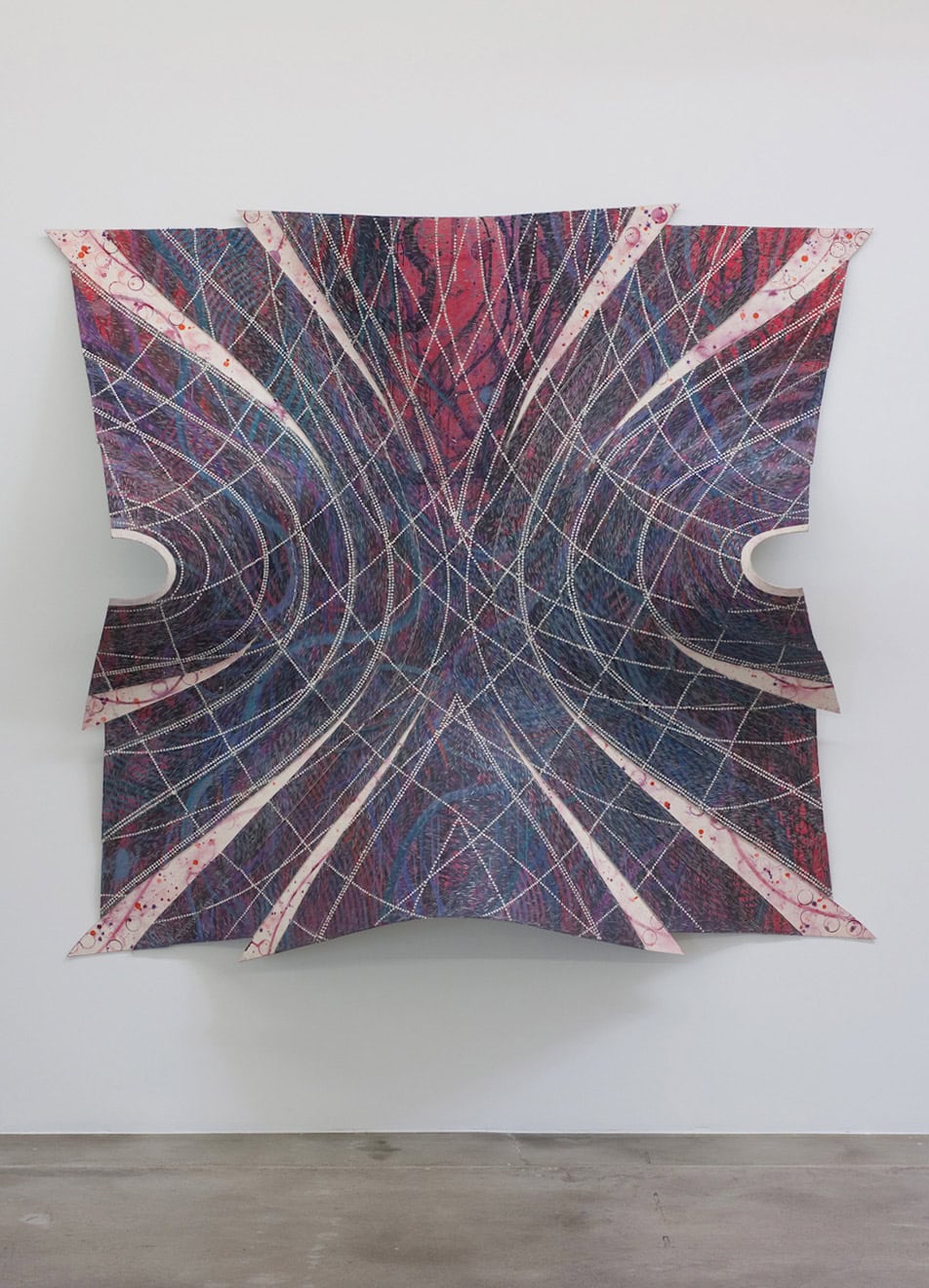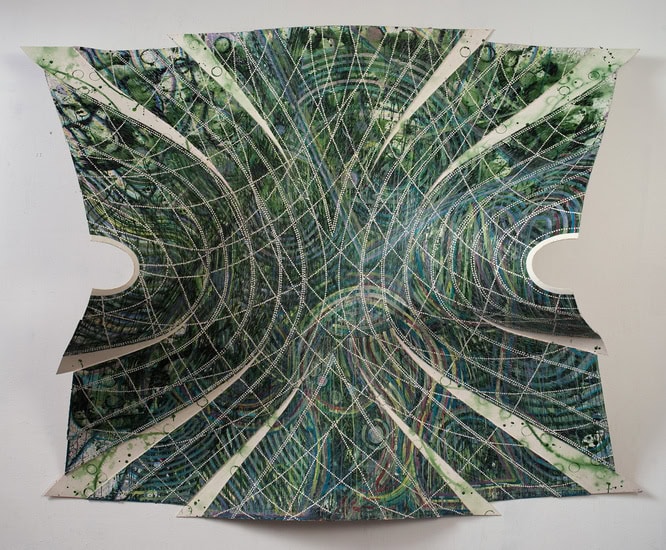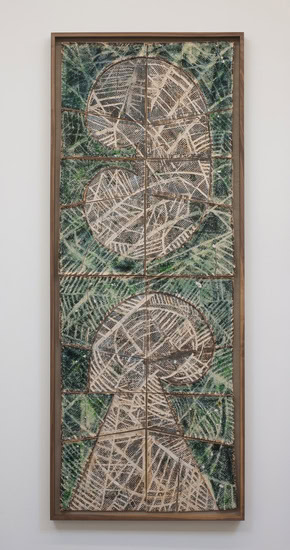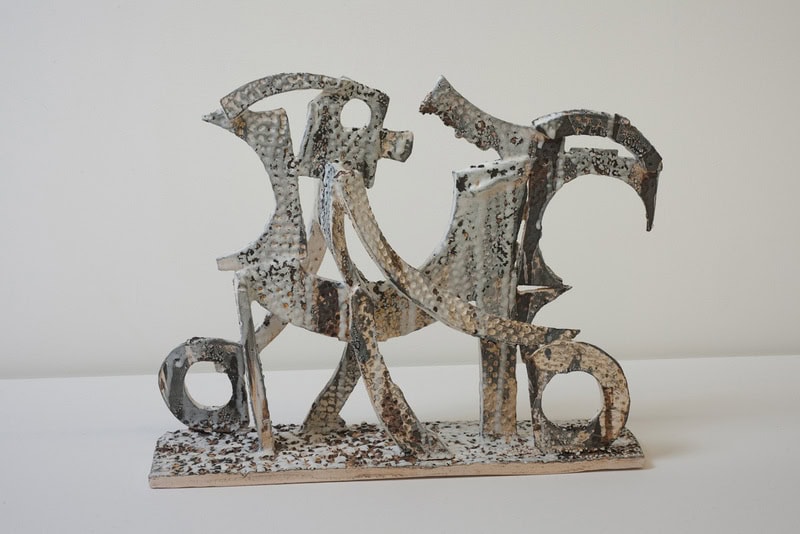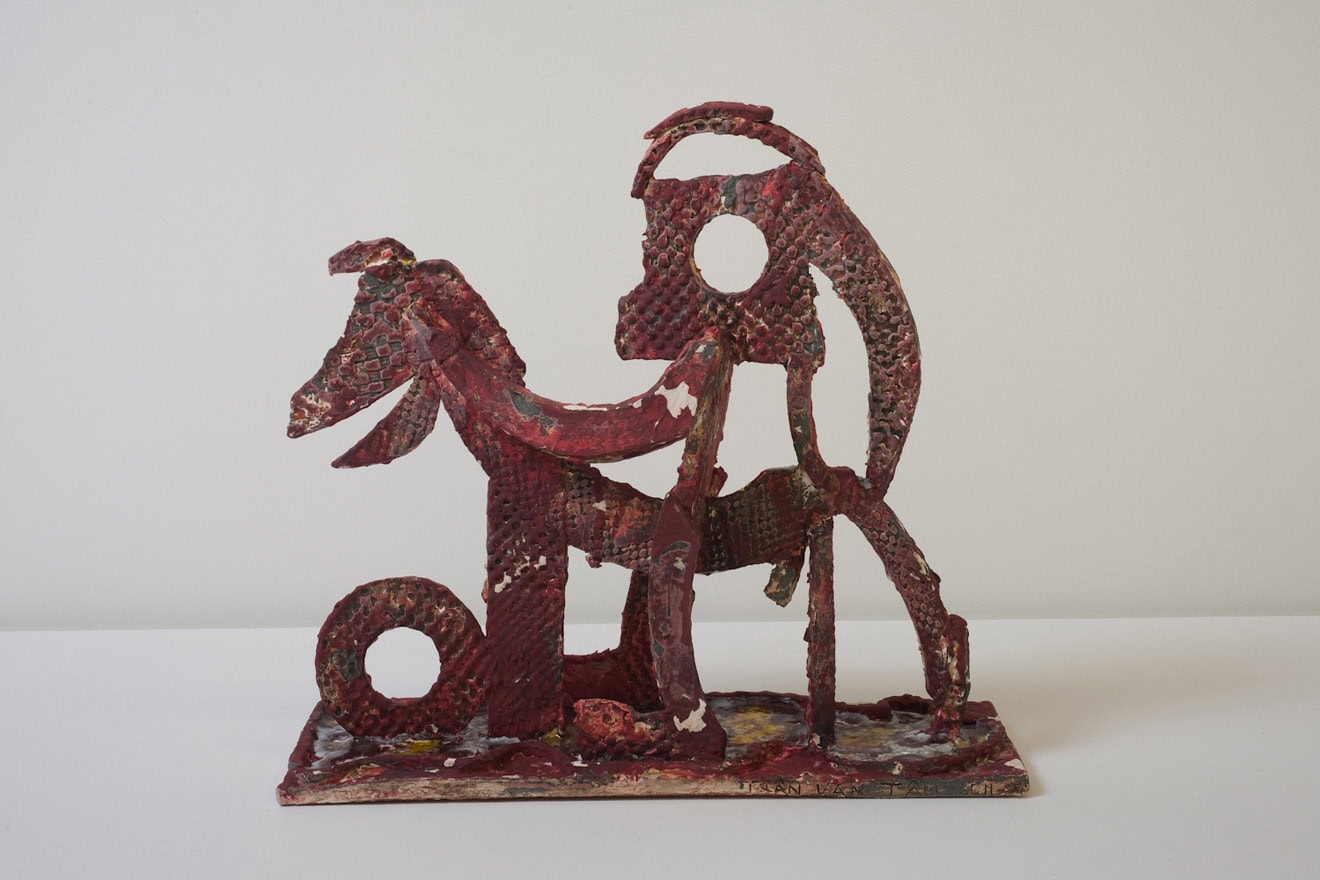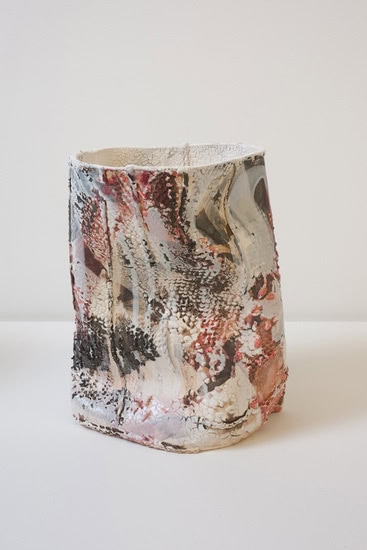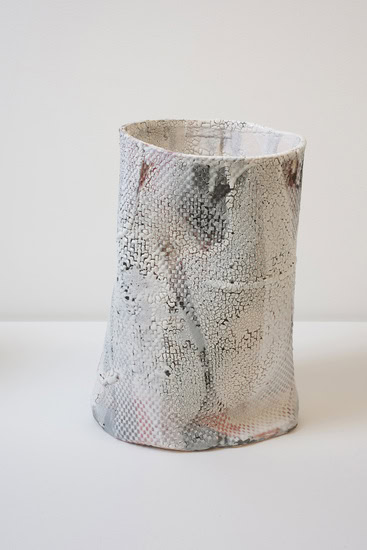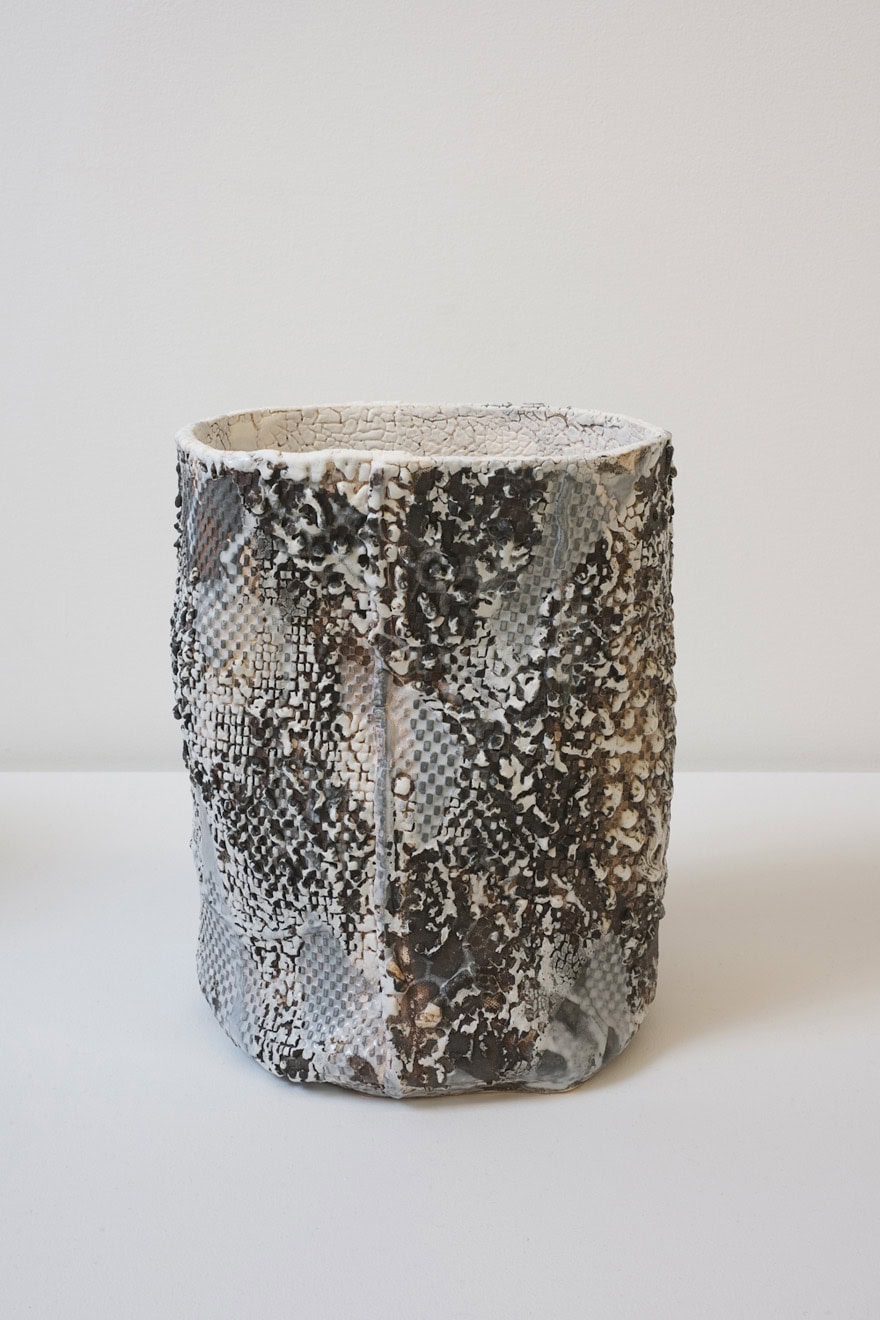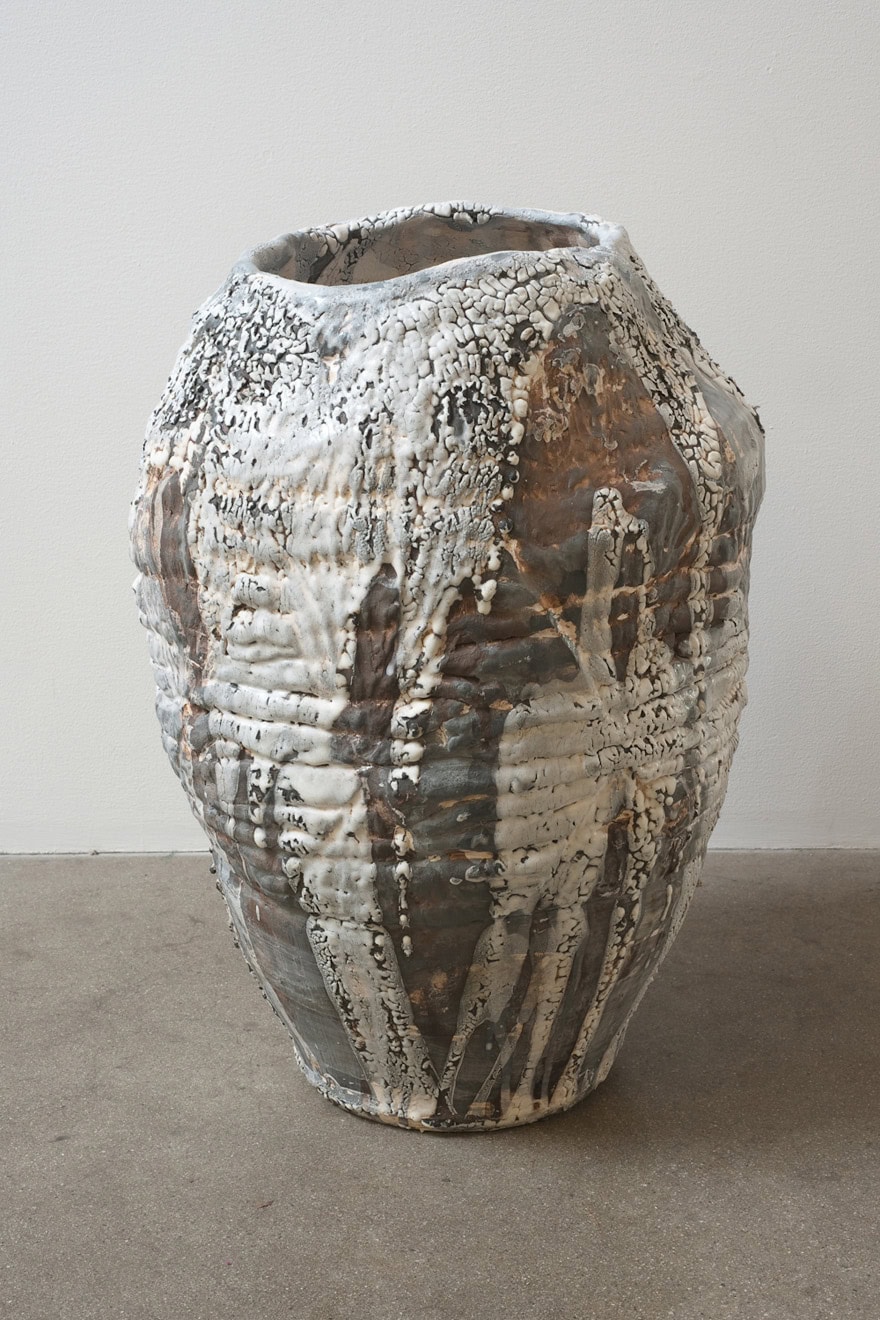 Press Release
Susanne Vielmetter Los Angeles Projects is pleased to present a solo exhibition of new work by Tam Van Tran in the first two galleries.
The exhibition presents several large wall works on paper as well as a group of clay sculptures and clay wall posters. At the heart of this new body of work is Trans interest in exploring the language of painting. Whether using paper or clay, his works continue to fuse elements of flat wall works and sculptural floor works. In the first gallery Tam continues to develop his large undulating wall works, made from paper and canvas stapled together from narrow cut strips of previously cut up paintings. Featuring intricate and beautifully composed strings of pearly punchholes, his wall collages ruminate on the language of painting, but flirt with the free flowing forms of stoneware and earthenware sculptures.
Their textured surfaces find a reflection in the clay works on view in the second gallery. Ambitiously scaled ceramic posters displayed on the gallery walls and an army of shaped ceramic vases weave elements of fantasy, personal history and the landscape. The ceramic posters feature glaze and recycled bottle glass which melts during the firing process. The resulting crackled and richly textured surface relates it back to the layered and complex surfaces of the paintings in the first gallery.
Tam Van Trans work has been recently featured in solo exhibitions at Anthony Meiers Gallery, at the Blaffer Gallery at the Art Museum of the University of Houston, Texas, and at the Knoxville Museum of Art, Tennessee. His work was included, among other exhibitions, in the 2004 Whitney Biennial, Whitney Museum of American Art, New York; in Paul Clay at Salon 94, New York, NY; in Los Angeles Museum of Ceramic Art at Acme, Los Angeles, and in exhibitions at the Armory Center for the Arts, Pasadena; the Pacific Design Center, Los Angeles; University of Central Florida, Orlando Fl; Albright-Knox Art Gallery, Buffalo NY; MFA Houston, Houston TX; the Institute of Contemporary Art Boston; the Weatherspoon Art Museum, NC; the San Francisco Art Institute, San Francisco, CA; in International Paper, UCLA Hammer Museum, Los Angeles; and in the Drawing Biennial at the Weatherspoon Art Gallery, Greensboro, NC.