Images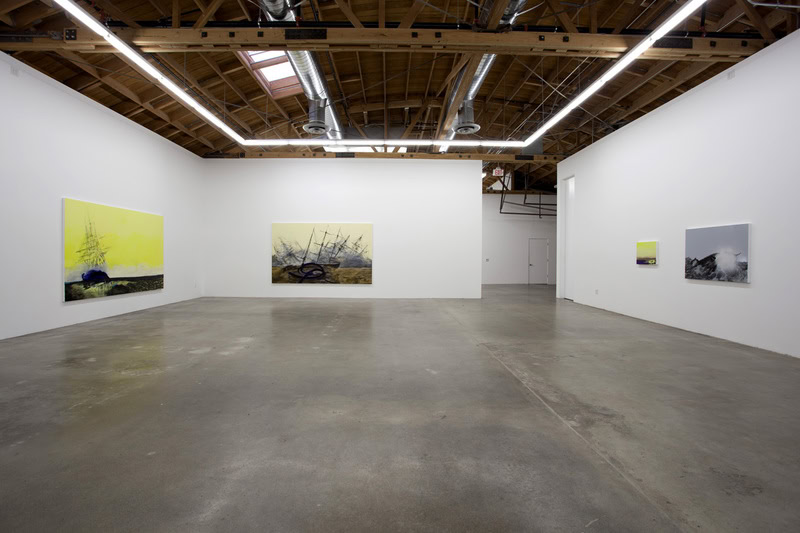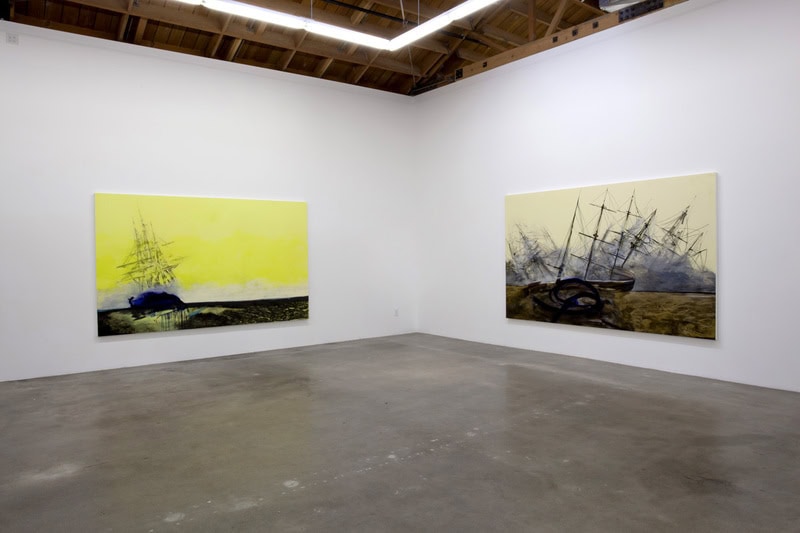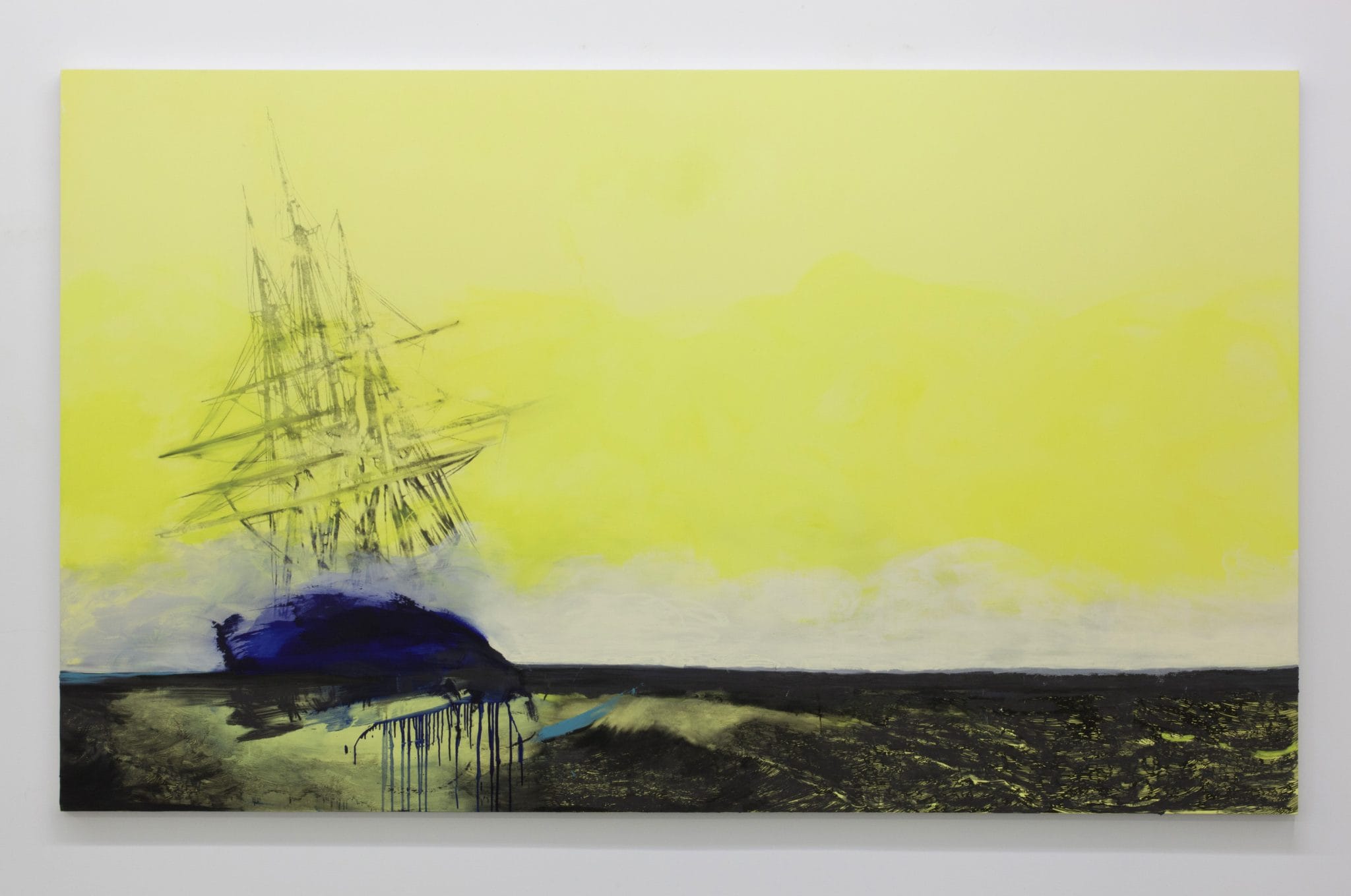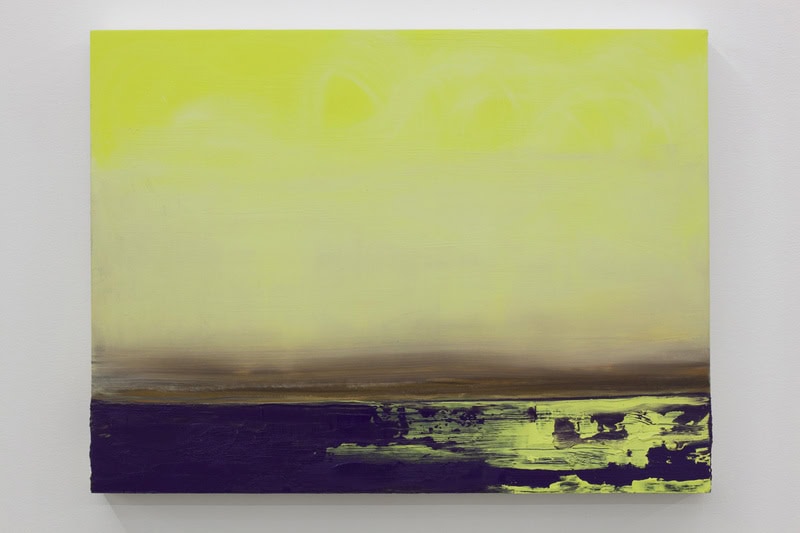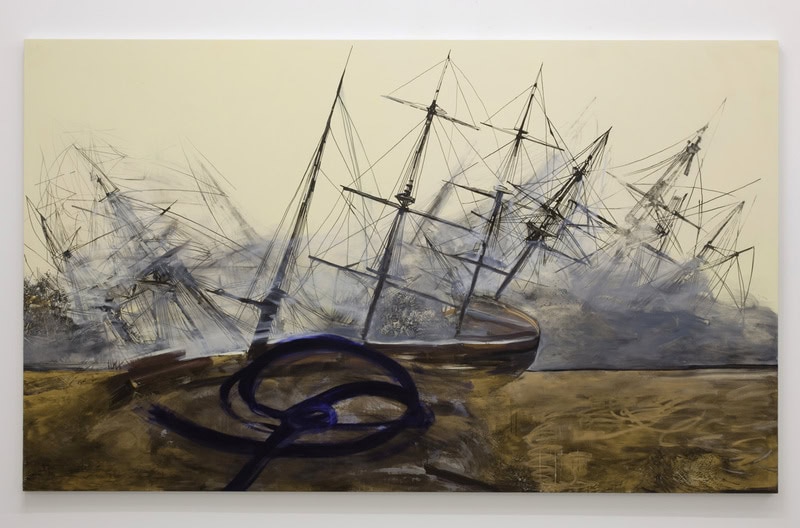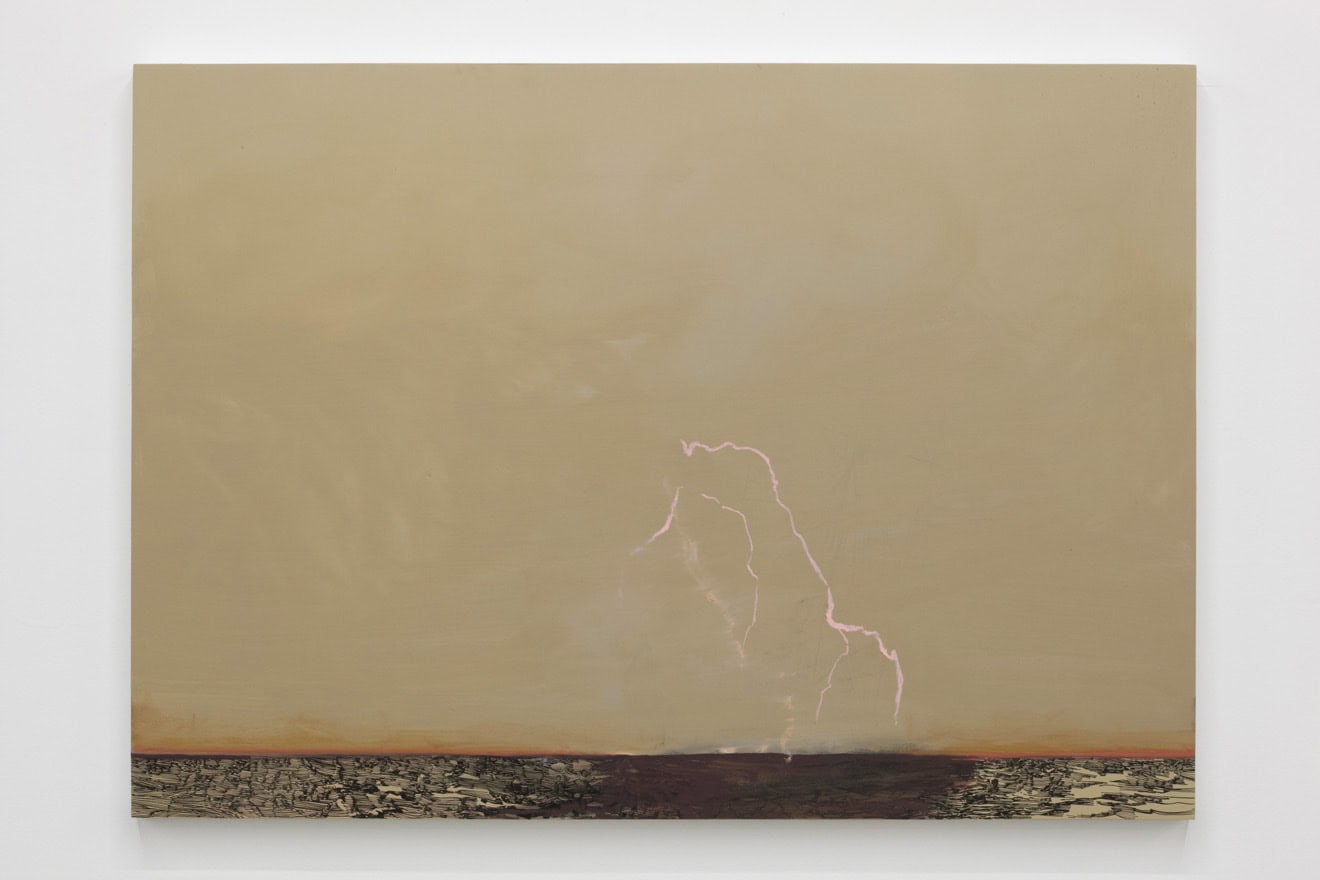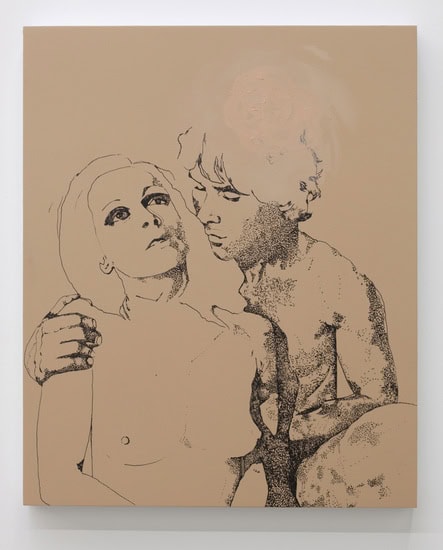 Press Release
Susanne Vielmetter Los Angeles Projects is pleased to present a solo exhibition of new paintings and drawings by Whitney Bedford.
Presenting some of her largest paintings to date, the exhibition includes new seascapes in which shipwrecks and lightning storms feature prominently. Bedford continues her explorations into the emotional potential of the landscape by charging up ocean paintings that are historically more often connected with themes of war or expanding frontiers. By projecting her personal fears and anxieties onto the landscape, Bedford creates an intense juxtaposition of restrained drawing technique and gestural bursts of paint that add an explosive tension to the work.
In this exhibition Bedford focuses on an elusive moment where forces collide and become ungraspable through distance – the moment when a storm gathers and unleashes its first raw energy or when emotions collide and trigger powerful charges. For Bedford, lightning functions as a moment of charged realization and her work aims to give expression to this powerful release where major forces are subject to dramatic change.
Also on view will be collaborative outcomes, produced with artist Dane Mitchell, in the form of works on paper, intimate sculptures and a scent – all of which act as votives and conduits. Bedford and Mitchell worked with famed French perfumer Michel Roudnitska to produce a scent intended as a medium to quantify vast distances. It contains molecules of ambergris collected from the belly of a whale, of seaweed dense ocean, and ozonic electrical notes of a gathering storm. This distillation is meant to act as a spell to evoke a shifting change.
Whitney Bedford received her MFA at the University of California Los Angeles in 2003. She was the winner of the 2001 UCLA Hammer Museum Drawing Biennial and received a Fulbright Graduate Fellowship from the Hochschule der Kuenste, Berlin, Germany. Recent exhibitions include "Houdini: Art and Magic, 1919-1949" at the Jewish Museum, New York, NY; "This Is Killing Me", at the Massachusetts Museum of Contemporary Art, North Adams; "X – Snow Falls in the Mountains", St Paul's St Gallery, University of Auckland, New Zealand; "The Triumph of Painting, part 5, Which Reality?", The Saatchi Gallery, London; "Step Into Liquid", Museum of Contemporary Art, Denver, among others. Whitney Bedford has had exhibitions at D'Amelio Terras Gallery, New York, Galerie Lelong, New York, Art:Concept, Paris, France, and at Starkwhite, Auckland, New Zealand. This is her second solo exhibition at the gallery.
Susanne Vielmetter Los Angeles Projects is located at 6006 Washington Blvd in Culver City, 1 block west of La Cienega at Sentney Avenue, on the south side of the street. Gallery parking is available across the street from the gallery off of Sentney Avenue. Gallery Hours are Tuesday through Saturday from 11 am – 6 pm and by appointment.