Images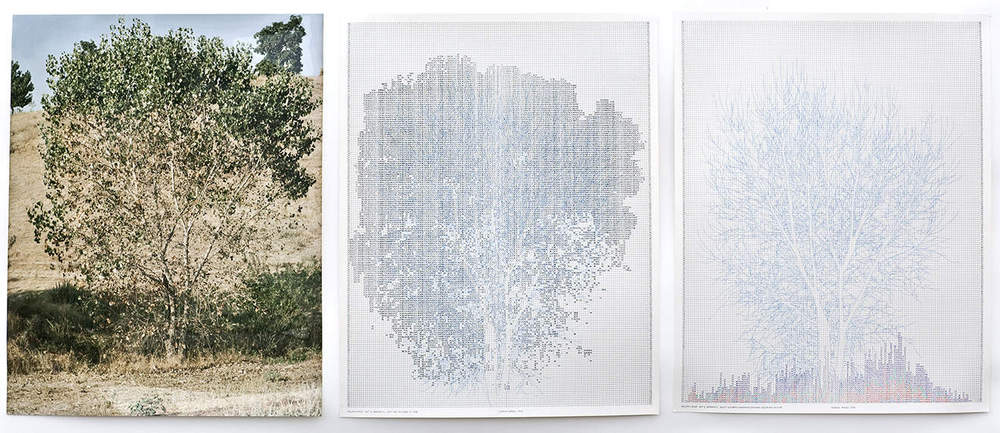 Press Release
Now Dig This! Art and Black Los Angeles 1960-1980 chronicles the vital legacy of the citys African American artists. The work of these practitioners was animated to an extent by the civil rights and Black Power movements, reflecting the changing sense of what constituted African American identity and American culture. The power of the black community strengthened nationwide as racial discrimination began to lessen as a result of new legislation and changing social norms. As there were plentiful opportunities for African Americans to make a livelihood in Southern California, Los Angeles soon had a substantial black population, and social, political, and economic changes drew transplants from around the country. Galvanized by these transformations, black artists worked to form a cultural community that became an important part of the citys thriving arts scene.
Now Dig This! examines a pioneering group of African American artists whose work, connections, and friendships with other artists of varied ethnic backgrounds influenced the creative community and artistic practices that developed in Los Angeles during this historic period. The exhibition presents 140 artworks by these artists and the friends who influenced and supported them during this period and explores and celebrates the significant contributions of African Americans to the canon of Los Angelesbased art.
The artists that have been included in Now Dig This! represent a vibrant group whose work is critical to a more complete and dynamic understanding of twentieth century American art. Their influence goes beyond their immediate creative circles and their legacy is something we are only now beginning to fully understand, says exhibition curator Kellie Jones.
During the 1960s and 1970s, artists in Southern California developed an aesthetic language that reflected their West Coast surroundings and explored various approaches to art making, including assemblage, finish fetish, California pop, installation, and performance. Several prominent black artists began their careers in the Los Angeles area, including Melvin Edwards, David Hammons, Maren Hassinger, Senga Nengudi, John Outterbridge, Noah Purifoy, and Betye Saar. They were part of a unique support system that involved a confluence of artists, curators, scholars, and gallerists in Southern California. Samella Lewis, Suzanne Jackson, and Dale Brockman Davis and Alonzo Davis opened galleries that became important outlets and gathering places for black artists. Lewis, a noted art historian, also wrote books and articles that established a benchmark for the documentation and analysis of the work of contemporary African American artists.
In the fall of 1966 UCLAs Dickson Art Center inaugurated its new building with the exhibition The Negro in American Art. Although the exhibition was national in scope, a significant portion of the artists were from Los Angeles and were part of a group working with Noah Purifoy and the Watts Towers Arts Center to reclaim the remains of the Watts uprising, which had taken place just one year earlier, by using them to make art. Seven artists in the current exhibitionMelvin Edwards, Daniel LaRue Johnson, Noah Purifoy, Betye Saar, Raymond Saunders, Ruth G. Waddy, and Charles Whitewere among the more than forty who participated in the 1966 show. Moreover, three of the works presented in the earlier exhibitionEdwardss The Lifted X and August the Squared Fire, along with Johnsons Big Red, all from 1965are on view here. Now Dig This! expands on this legacy and considers the activities of African American artists in Los Angeles during these pivotal years through a broader lens. Kellie Jones, Guest Curator
Now Dig This! is presented as part of Pacific Standard Time, a collaboration of more than sixty cultural institutions across Southern California, coming together for six months beginning in October 2011 to tell the story of the birth of the Los Angeles art scene and how it became a new force in the art world. Organized by the Hammer and curated by Columbia University professor Kellie Jones, Now Dig This! will chronicle and celebrate this nuanced and multicultural history of Los Angeles.
Pacific Standard Time is a very significant event for the city of Los Angeles. The deep and remarkable history it explores serves as a foundation for the thriving creative community of artists living and working here today, remarks Hammer director Ann Philbin. Now Dig This! reveals a specific moment when a group of African American artists, gallerists, writers, and collectors generated a nexus of creativity and influence that is largely unknown to the general public.
FEATURED ARTISTS
John Altoon
Sister Karen Boccalero/Self Help Graphics
Marie Johnson Calloway
George Clack
Dan Concholar
Houston Conwill
Alonzo Davis
Dale Brockman Davis
Sheila Levrant de Bretteville
Mark di Suvero
Melvin Edwards
Fred Eversley
Charles Gaines
David Hammons
Maren Hassinger
Suzanne Jackson
Virginia Jaramillo
Ulysses Jenkins
Daniel LaRue Johnson
Elizabeth Leigh-Taylor
Samella Lewis
Ron Miyashiro
Senga Nengudi
John Outterbridge
Joe Overstreet
William Pajaud
Noah Purifoy
John T. Riddle Jr.
Betye Saar
Raymond Saunders
Ruth G. Waddy
Gordon Wagner
Charles White
Tyrus Wong
Andrew Zermeo/Mechicano Art Center
Catalogue & Public Programs
The exhibition is accompanied by a 350 page, full-color catalogue co-published by Prestel. The publication includes reproductions of works included in the exhibition supplemented with other illustrations, excerpts from interviews with artists, scholarly essays, a comprehensive bibliography, and reproductions of archival materials, including posters, invitations, documentary photographs, and other items recently uncovered. The exhibition is accompanied by several public programs, including performances, film screenings, lectures, and symposia.
About the Curator
Now Dig This! is curated by Kellie Jones, associate professor in the Department of Art History and Archaeology at Columbia University. Joness writings have appeared in numerous exhibition catalogues and publications including NKA, Artforum, Flash Art, Atlantica, and Third Text. Most recently, she curated Energy/Experimentation: Black Artists and Abstraction, 19641980 (The Studio Museum in Harlem, 2006). Current book projects include, Eye-Minded: Living and Writing Contemporary Art (Duke University Press 2011) and Taming the Freeway and Other Acts of Urban HIP-notism: African American Artists in Los Angeles in the 1960s and 1970s (forthcoming from The MIT Press).
About Pacific Standard Time: Art in L.A. 1945 1980
Pacific Standard Time is a collaboration of more than sixty cultural institutions across Southern California, coming together for six months beginning in October 2011 to tell the story of the birth of the Los Angeles art scene and how it became a major new force in the art world. Each institution will make its own contribution to this grand-scale story of artistic innovation and social change, told through a multitude of simultaneous exhibitions and programs. Exploring and celebrating the significance of the crucial post-World War II years through the tumultuous period of the 1960s and 70s, Pacific Standard Time encompasses developments from L.A. Pop to post-minimalism; from modernist architecture and design to multi-media installations; from the films of the African American L.A. Rebellion to the feminist activities of the Womans Building; from ceramics to Chicano performance art; and from Japanese American design to the pioneering work of artists collectives. Initiated through $10 million in grants from the Getty Foundation, Pacific Standard Time involves cultural institutions of every size and character across Southern California, from Greater Los Angeles to San Diego and Santa Barbara to Palm Springs.
Source: http://hammer.ucla.edu/exhibitions/detail/exhibition_id/196