Images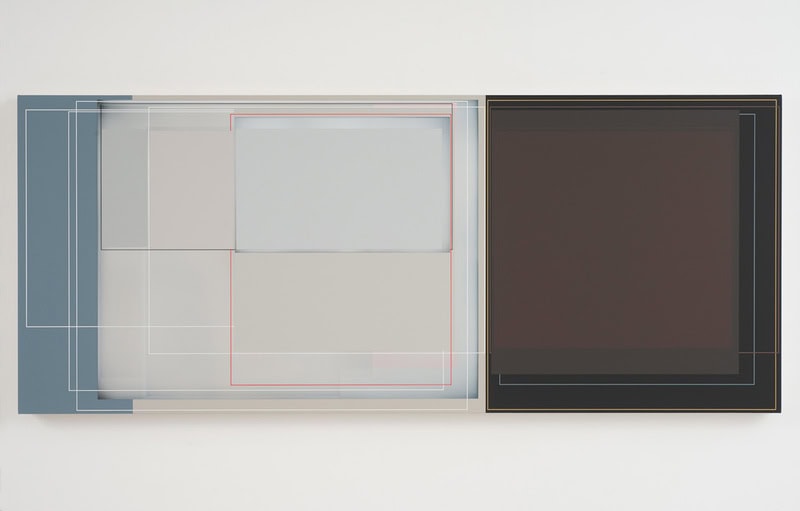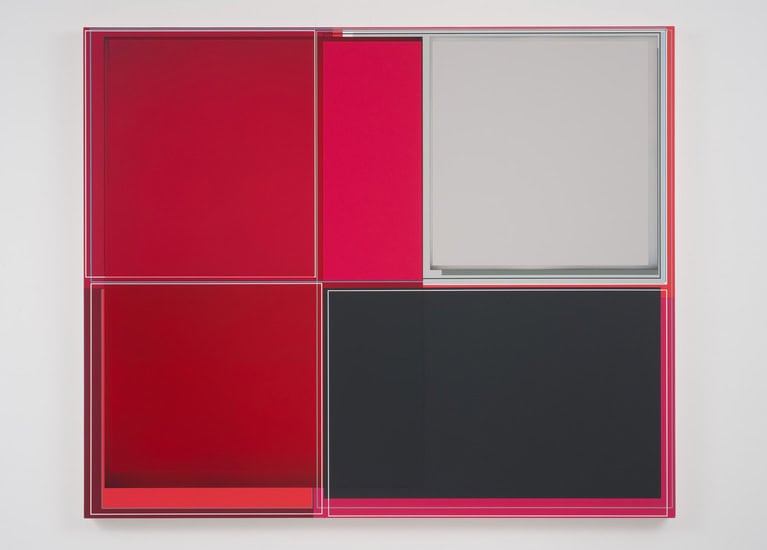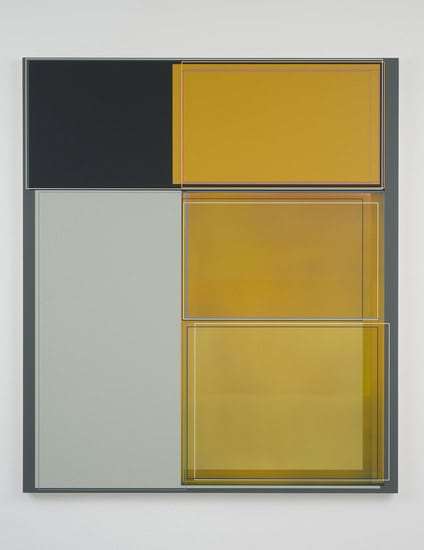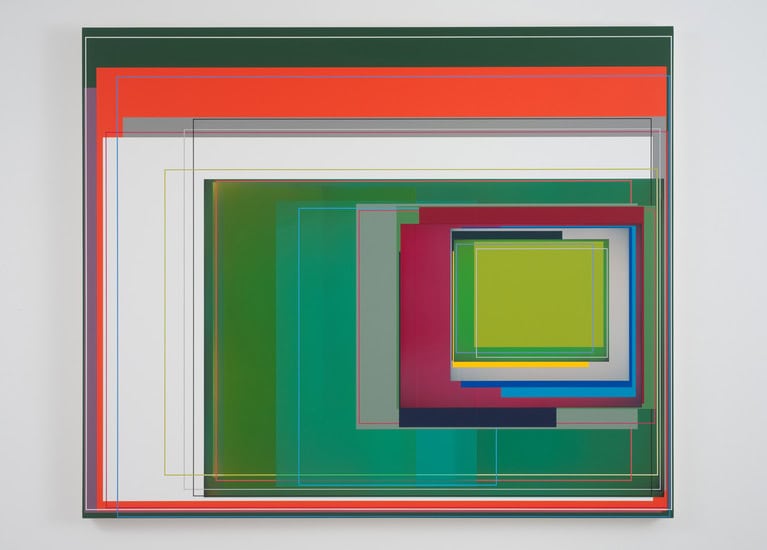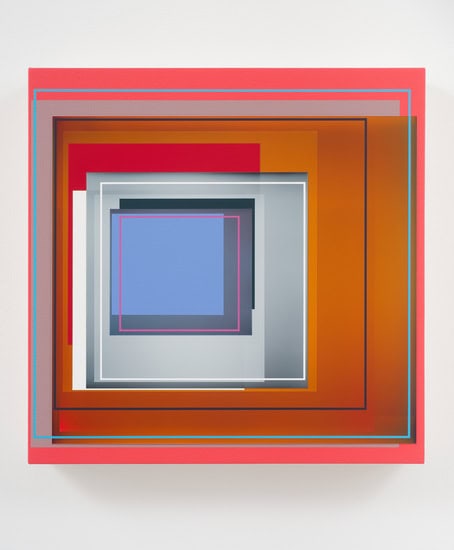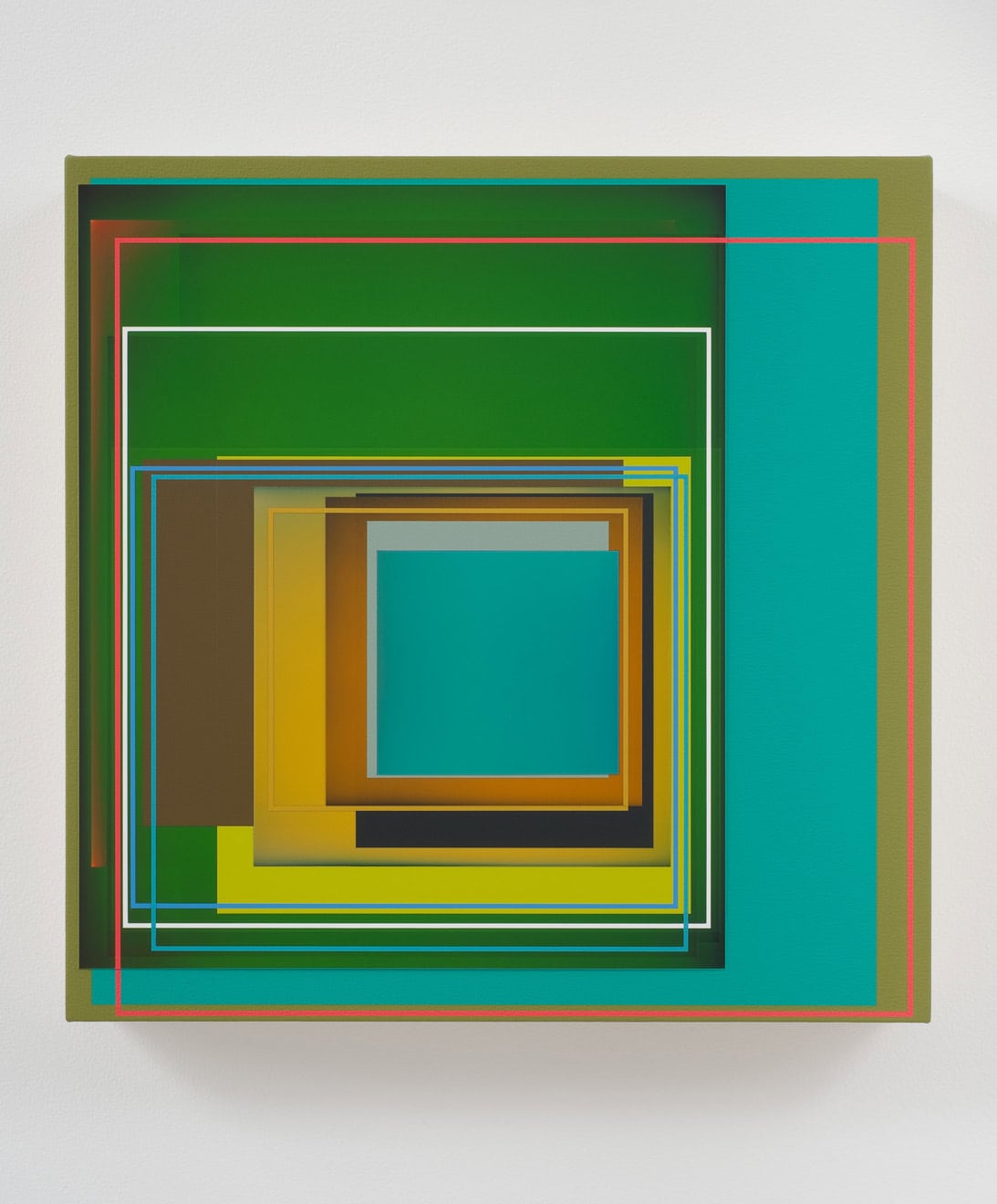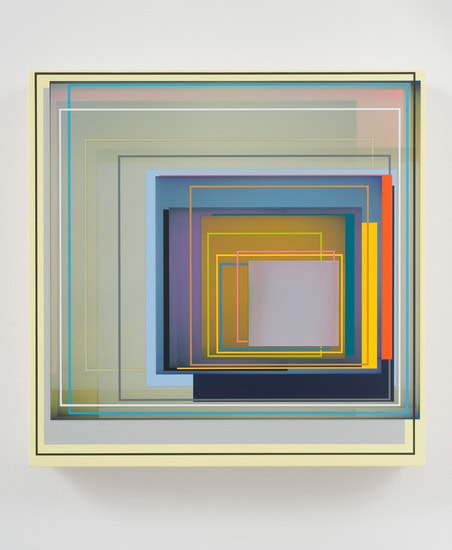 Press Release
Susanne Vielmetter Los Angeles Projects is pleased to announce a solo exhibition of new paintings by Los Angeles based artist Patrick Wilson in galleries 3 and 4. On view will be a range of new paintings in which Wilson continues to translate color and light into luminous and flawlessly calibrated abstractions. Wilson's technique is straightforward – using drywall blades, rollers and masking tape he moves color around in controlled areas. The resulting compositions are elaborately layered squares, rectangles and lines of stunning color and radiance. Alternating between surfaces where the paint has been rolled on and where translucent layers are being pulled repeatedly over the surface, Wilson crates a spectacle of great beauty, in which the painting alternately offers resistance to the eye or pulls the viewer into glowing fields of brilliant depth.
Patrick Wilson received his MFA from Claremont Graduate School. Recent exhibitions include the 2010 California Biennial at the Orange County Museum of Art, Newport Beach, curated by Sarah Bancroft; "Electric Mud" at the Blaffer Gallery, University of Houston, TX, curated by David Pagel; "Current Abstraction in Southern California", Cypress College Art Gallery, Cypress; "Keeping is Straight: Right Angles and Hard Edges in Contemporary Southern California Art", Riverside Art Museum, Riverside, CA, curated by Peter Frank; "Claremont Connections: Selections from the Permanent Collection", Long Beach Museum of Art, Long Beach, and "Gyroscope", Hirshhorn Museum and Sculpture Garden, Washington DC, and exhibitions at Ameringer McEnery Yohe, New York, at Marx & Zavattero, San Francisco, and at Curator's Office, Washington, DC. His work is included in the collections of the Hirshhorn Museum and Sculpture Garden, Smithsonian Institution, Washington D.C, the Los Angeles County Museum of Art, the San Jose Museum of Art and the Columbus Museum of Art and the Long Beach Museum of Art. This is Patrick Wilson's fifth solo exhibtion at the gallery.
Susanne Vielmetter Los Angeles Projects is located at 6006 Washington Blvd in Culver City, 1 block west of La Cienega at Sentney Avenue, on the south side of the street. Gallery parking is available across the street from the gallery off of Sentney Avenue. Gallery Hours are Tuesday through Saturday from 11 am – 6 pm and by appointment.