Images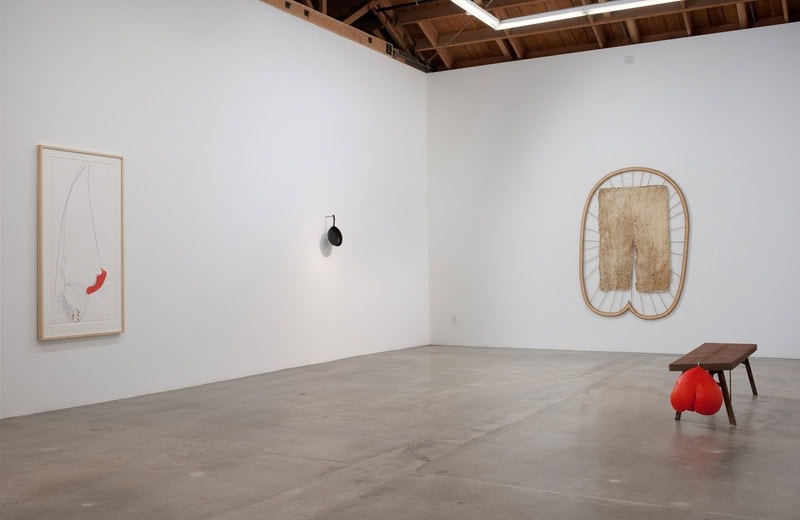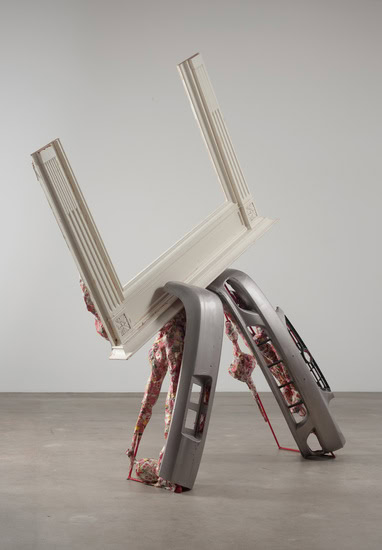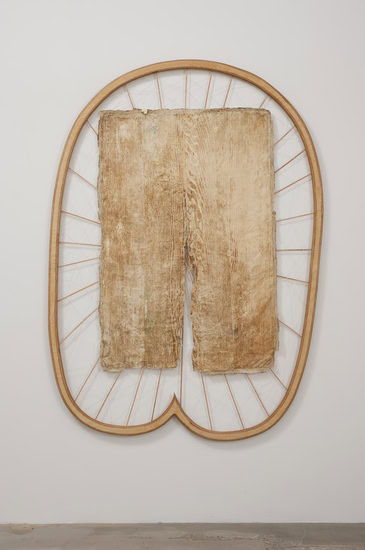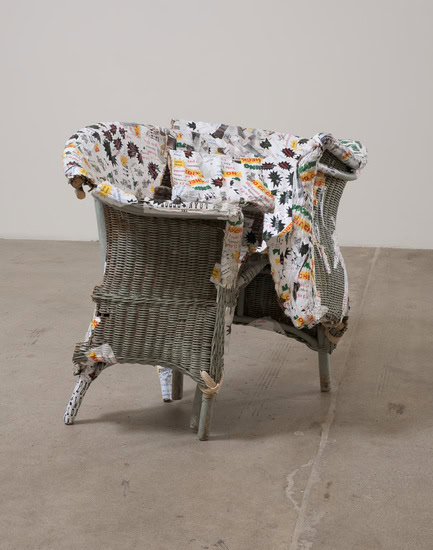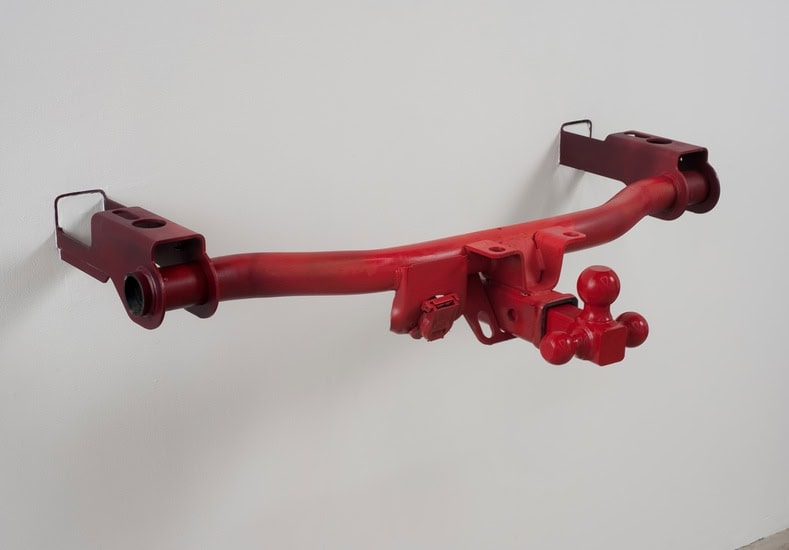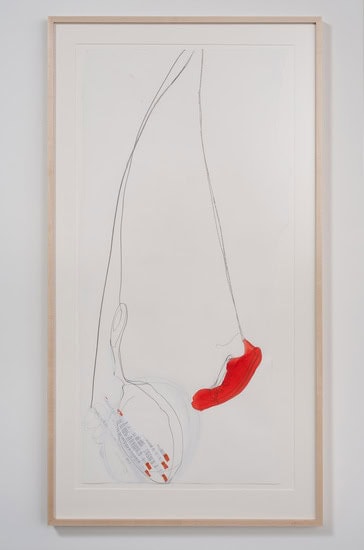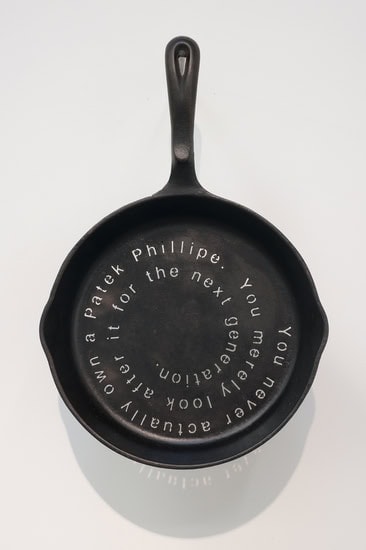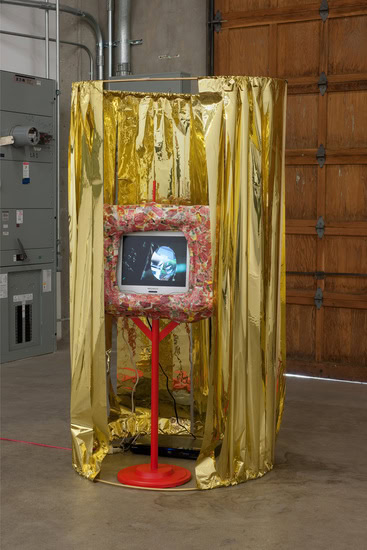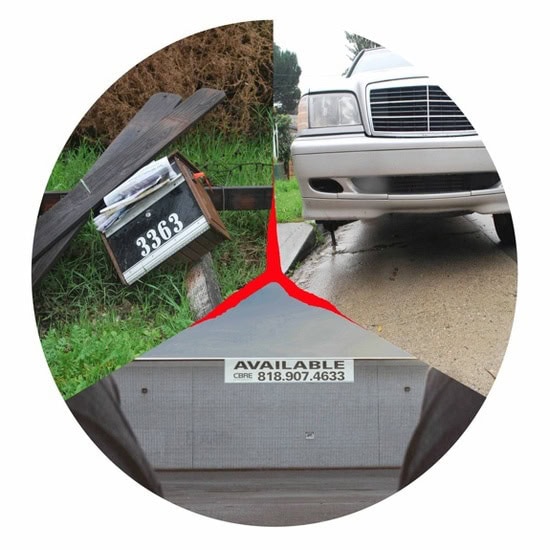 Press Release
Susanne Vielmetter Los Angeles Projects is pleased to present a solo exhibition of new work by Olga Koumoundouros in space 3 and 4 of the gallery. Koumoundouros sculptures and drawings explore the mythology of the American Dream and how a structure of persistent economic disparity has shaped a shift in our understanding of this Dream. Often using found domestic and industrial objects and text, Koumoundouros develops her visual language through the lens of a feminist perspective in which she draws connections between larger societal and political realties and the human body.
In two separate galleries, Koumoundouros juxtaposes economic models for achieving the American Dream the first describes ideas of physical labor rooted in devotion to a work ethic and its subsequent promise of reward and security. The second gallery explores an economic reality that no longer produces goods but trades in intangibles, a shell game in which rewards are non-linear and ever shifting. Both galleries feature sculptures made from advertising slogans of high-end consumer goods, found objects, latex and paper mache extensions that reference the body. A series of graphite and watercolor drawings illustrate embodied objects from basic human needs. They are drawn on the artist's personal bills, debt collection solicitations and credit application forms that she received in the mail. Uniting the two rooms is a sculpture made from a trailer hitch, mounted into the wall and titled Hitch Your Wagon to a Star.
Olga Koumoundouros received her MFA from the California Institute for the Arts in 2001. Her work has been recently featured in a solo exhibition at REDCAT, Los Angeles, and will be on view at the Santa Monica Museum of Art, Santa Monica, this month and in Greater LA, New York, NY, later this year. Other exhibitions include Rogue Wave Projects, LA Louver Skyroom, Venice; Salt Lake Art Center, Salt Lake City, Utah; Project Row Houses, Houston, TX; 18th Street Projects, Santa Monica; the Banff Centre – Walter Phillips Gallery, Banff, AB, Canada; the Armory Center for the Arts, Pasadena; the Studio Museum of Harlem, New York; LAXART, Los Angeles; the Glassell School of Art, Houston; Thing, UCLA Armand Hammer Museum, Los Angeles; Machine Gallery, Los Angeles and at the Schindler House, Los Angeles, CA,
Susanne Vielmetter Los Angeles Projects is located at 6006 Washington Blvd in Culver City, 1 block west of La Cienega at Sentney Avenue, on the south side of the street. Gallery parking is available across the street from the gallery off of Sentney Avenue. Gallery Hours are Tuesday through Saturday from 11 am – 6 pm and by appointment.