Images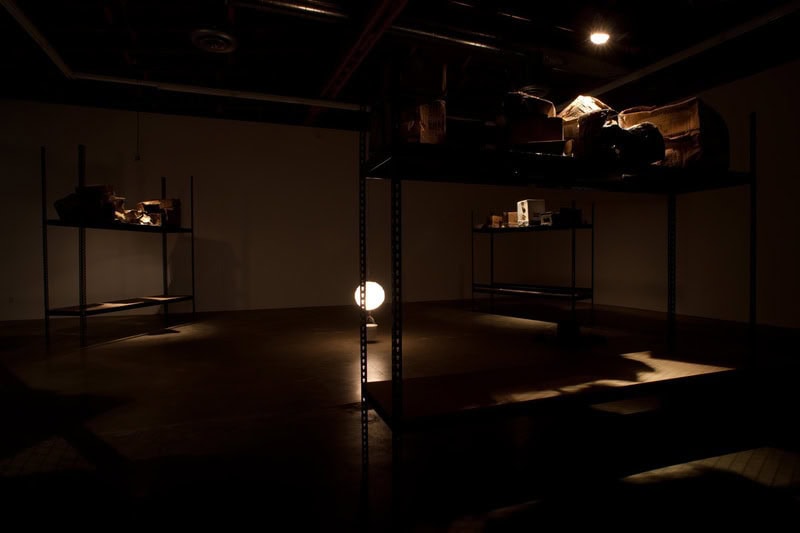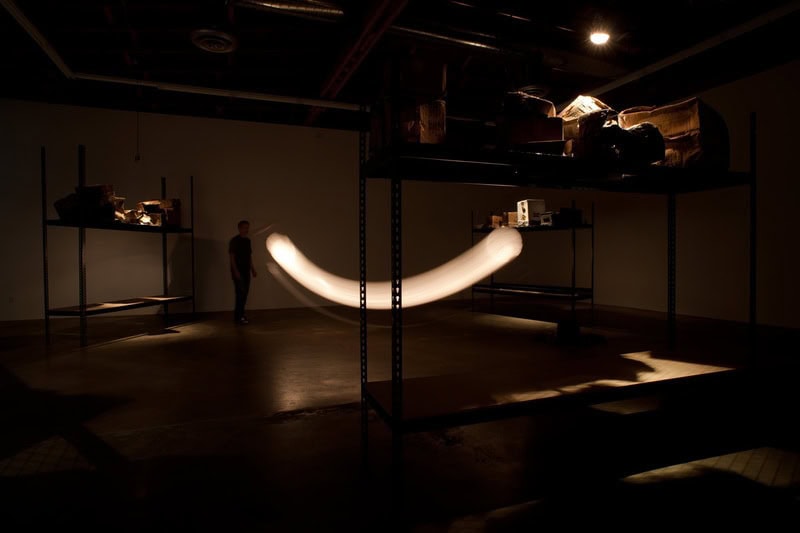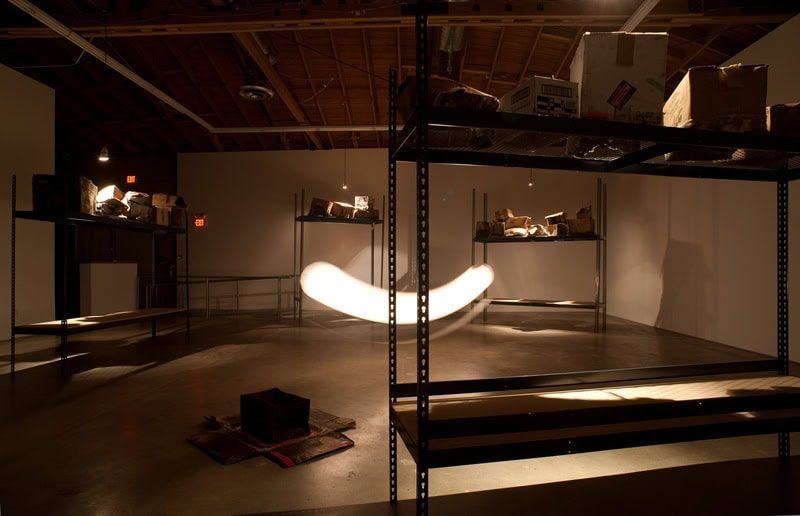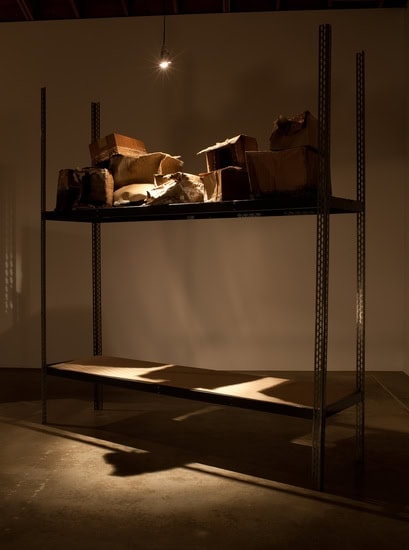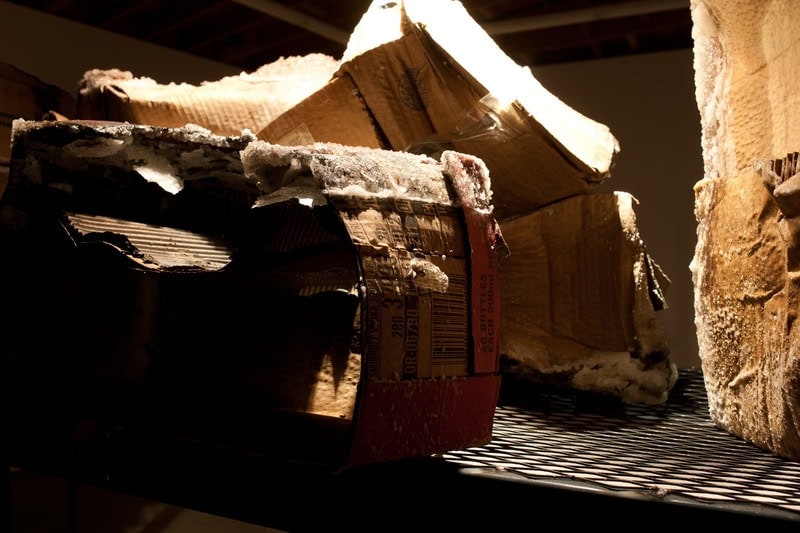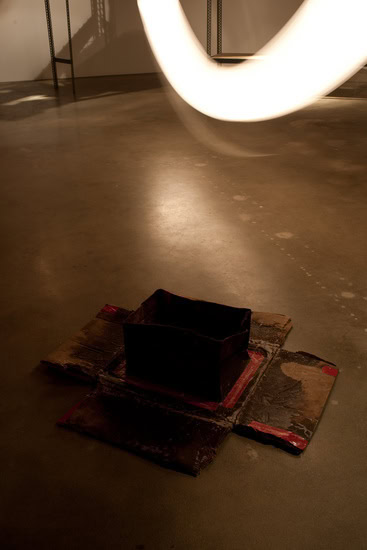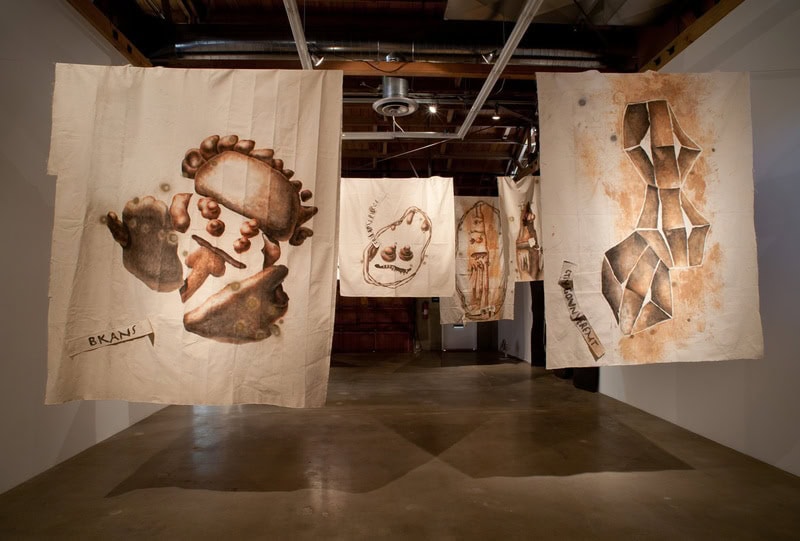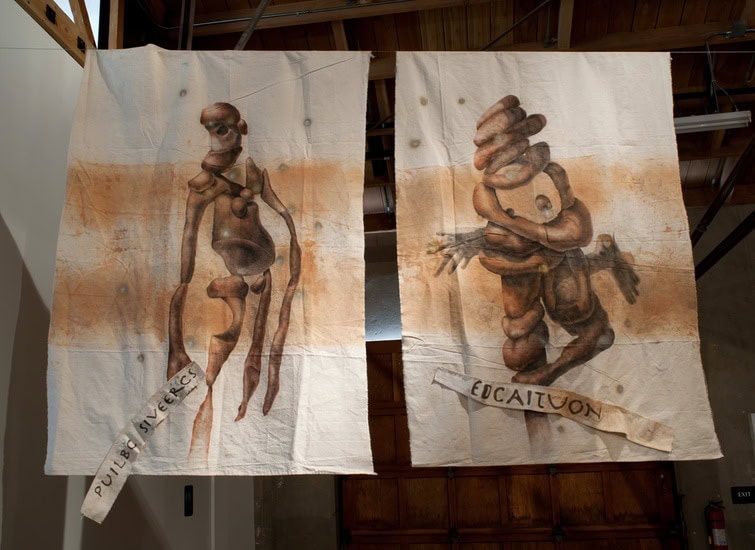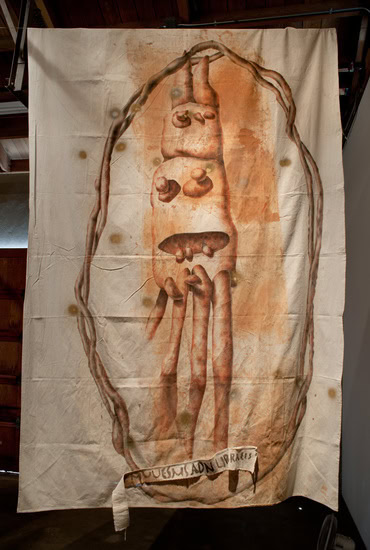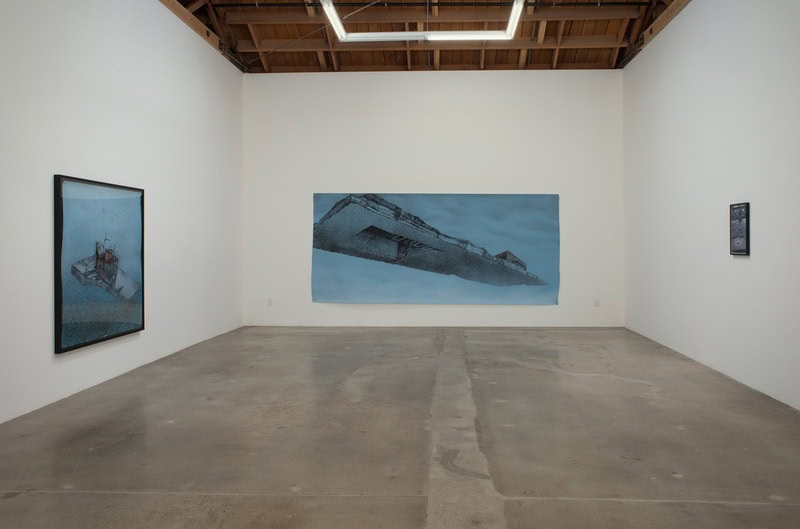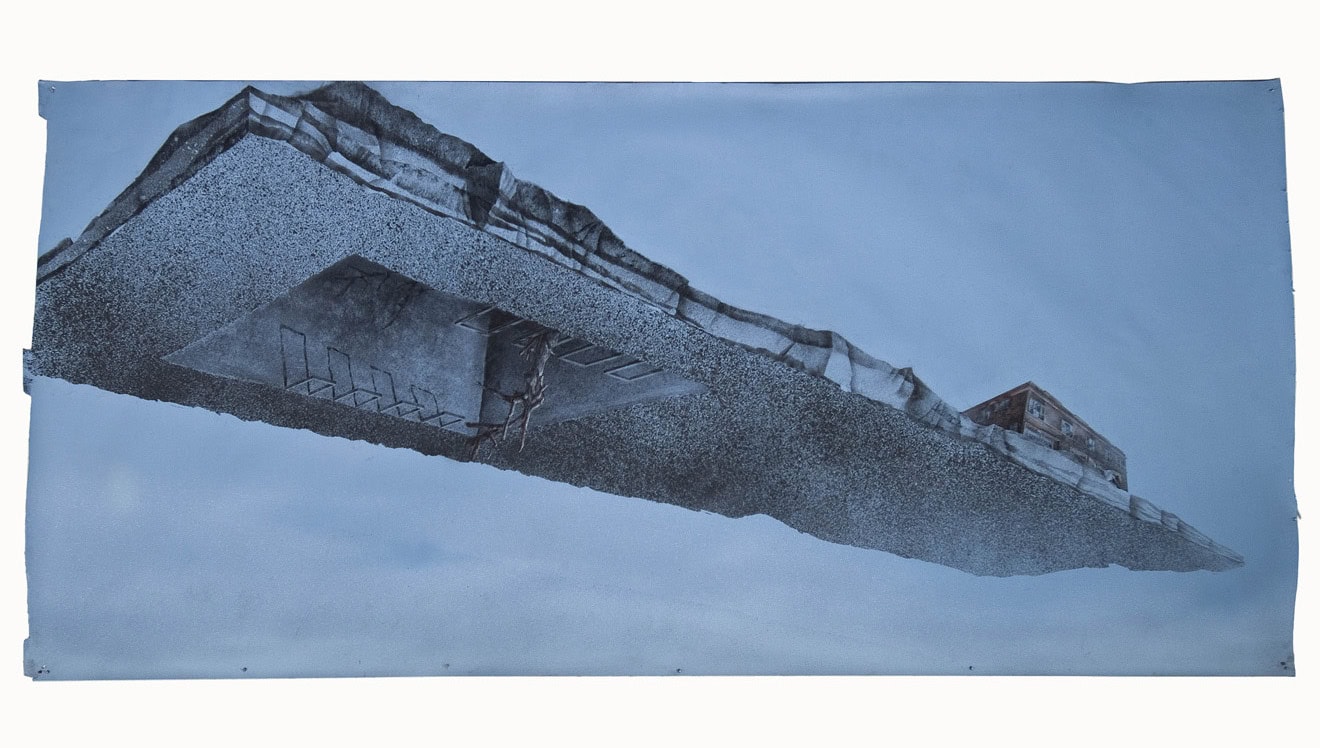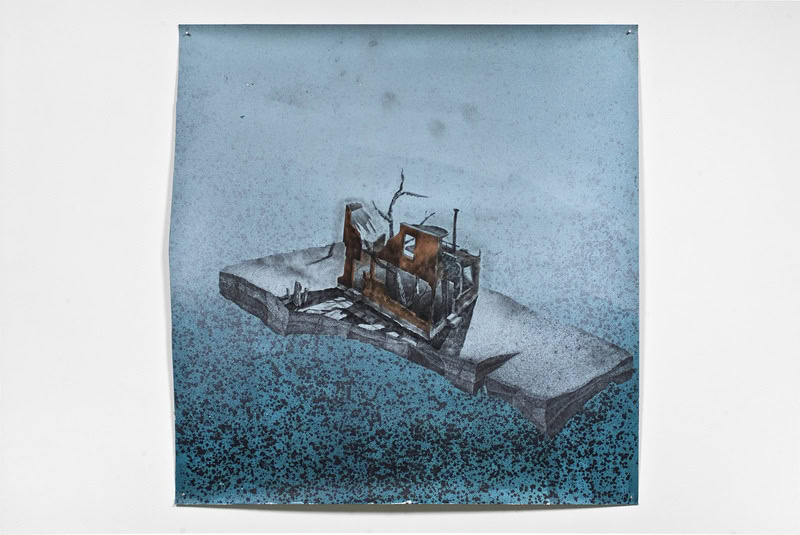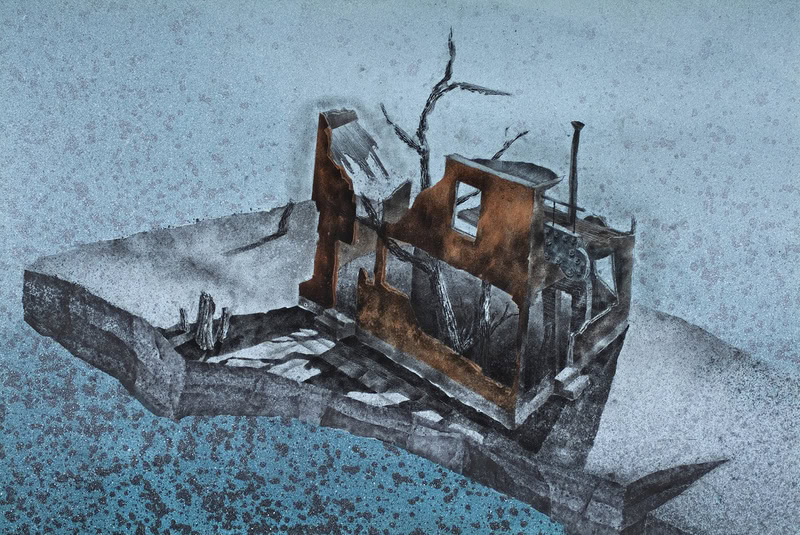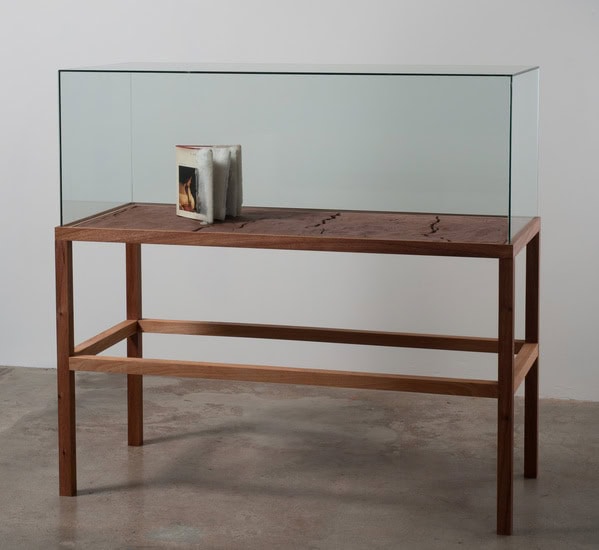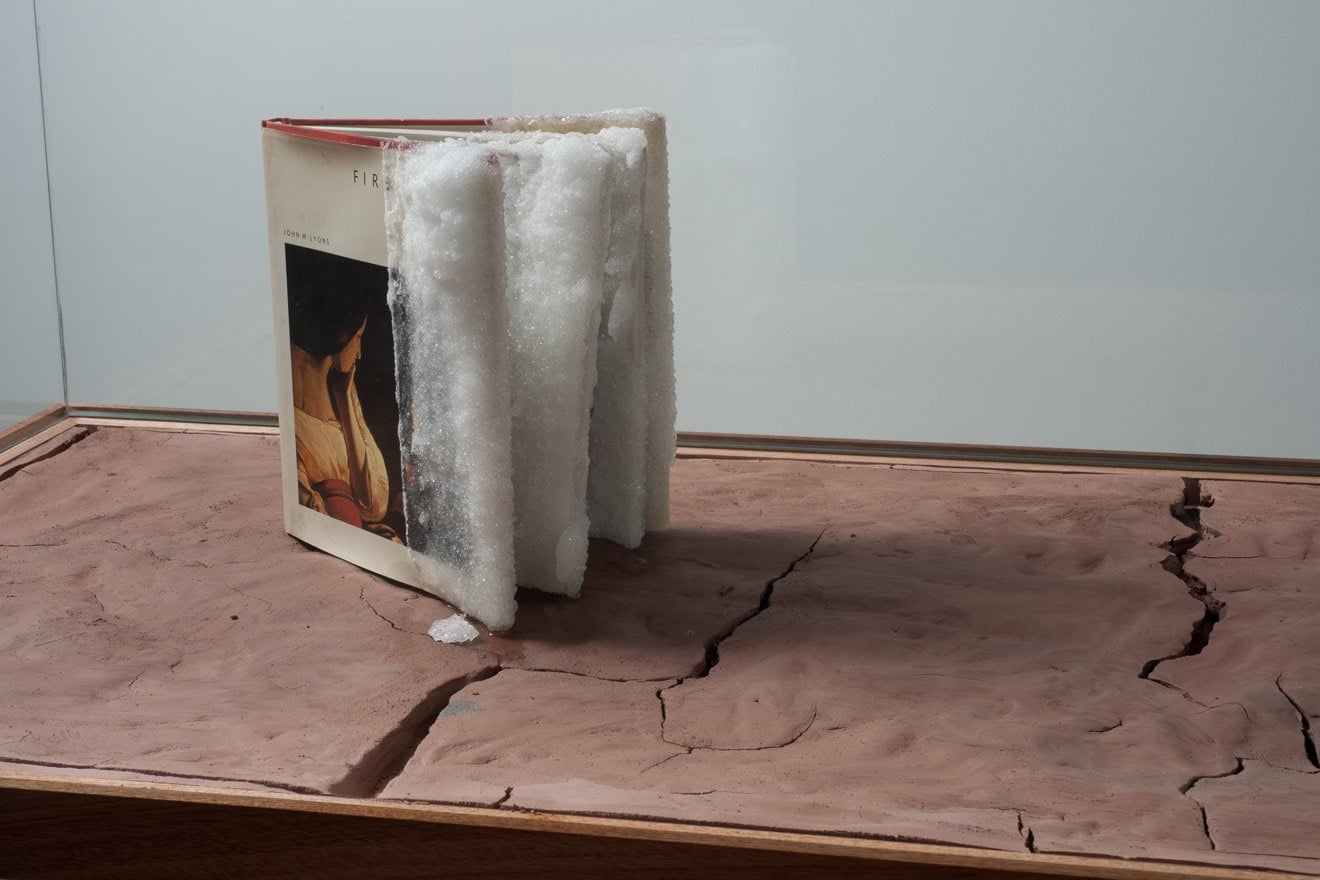 Press Release
Susanne Vielmetter Los Angeles Projects is pleased to present a solo exhibition of new drawings, sculptures and installations by Edgar Arceneaux. The exhibition continues an investigation into culture in which the city of Detroit functions as an important anchor. This investigation, initially begun through a conversation between Edgar Arceneaux and art historian Julian Myers, looks into a history of committed urban struggle in the U.S. that is today half-forgotten, repressed, or demonized. Detroit, as location of the largest race riots in this country and more recently as a symbol of economic decline, serves in the exhibition as a focal point to understand how social and economic forces overwhelmed and fundamentally changed the lives of individual people. By drawing comparisons between this very specific location and historical moment to earlier remnants of Western civilizations Arceneaux creates historical connecting points that reveal truths of modern reality, attesting both to its transitional nature and to its primitive stage. In a series of large-scale graphite drawings Arceneaux features burned-out ruins of pubs and bars, known
historically as "Blind Pigs", whose remnants are ubiquitous throughout Detroit today. In the drawings these ruins float on chunks of land – quietly floating strata – through an undefined space, often folding two time zones, present and past, into one physical reality.
A series of sugar sculptures complement the exhibition – boxes, books and other objects dipped in a highly concentrated sugar solution until shimmering sugar crystals calcify their surfaces. The arrangement of this "Human Sugar Factory" traces the main thoroughfares of the city of Detroit. Rich in cultural and aesthetic connotations, the sugar crystals fossilize time and history into concrete form. They continue Arceneaux's attempt to visually crystallize time and to conflate fluidity with physical mass a quest he has been exploring over an extended period of time in his "Intersection" drawings.
Edgar Arceneaux graduated with an MFA from the California Institute of the Arts, Valencia, in 2001. His work has been shown in solo exhibitions at ArtPace, San Antonio, Texas; at the Kitchen, New York; at the San Francisco Museum of Modern Art; at the Witte de With Museum, Rotterdam; at the Contemporary Art Center of Virginia, Virginia Beach, VA; at Gallery 400, University of Illinois Chicago, Illinois; at the UCLA Hammer Museum; at the Studio Museum in Harlem and at the Pomona University Museum, Pomona, among others. His work was included in the Whitney Biennial at the Whitney Museum of American Art, New York, in the "California Biennial 2008" at the Orange County Museum of Art, California, and in the 2nd Moscow Biennale, Moscow, Russia. Two-person exhibitions with Charles Gaines have been shown at the Lentos Kunstmuseum, Linz, Austria, and at the REDCAT Gallery, Los Angeles. Arceneaux's work will be featured in "The Artist's Museum: Los Angeles Artists 1980-2010", The Museum of Contemporary Art, Los Angeles, and has been included in exhibitions at the CCA Wattis Institute for Contemporary Arts, San Francisco; the Museum Ludwig, Cologne, Germany; the Santa Barbara Museum of Art, Santa Barbara; the Aspen Art Museum; New York City's First Public Art Quadrennial, presented by Creative Time, Governors Island, New York; the Yerba Buena Center for the Arts, San Francisco; the Studio Museum in Harlem, New York; in "Uncertain States of America" at the Astrup Fearnley Museum of Art, Oslo, Bard College and the Serpentine Gallery, London; at the Museum of Modern Art, New York; the KW Institute for Contemporary Art, Berlin; Halle fr Kunst e.V., Lneburg; in "Double Consciousness: Black Conceptual Art Since 1970", Contemporary Arts Museum Houston, the de Appel, Amsterdam, Netherlands; Ludwigforum Aachen, Germany; and in "Persoenliche Plaene", Kunsthalle Basel, Switzerland, among others. Edgar Arceneaux's work will be featured in a solo exhibition in 2011 at the Museum fr Gegenwartskunst in Basel, Switzerland.
Susanne Vielmetter Los Angeles Projects is located at 6006 Washington Blvd in Culver City, 1 block west of La Cienega at Sentney Avenue, on the south side of the street. Gallery parking is available across the street from the gallery off of Sentney Avenue. Gallery Hours are Tuesday through Saturday from 11 am – 6 pm and by appointment.