Images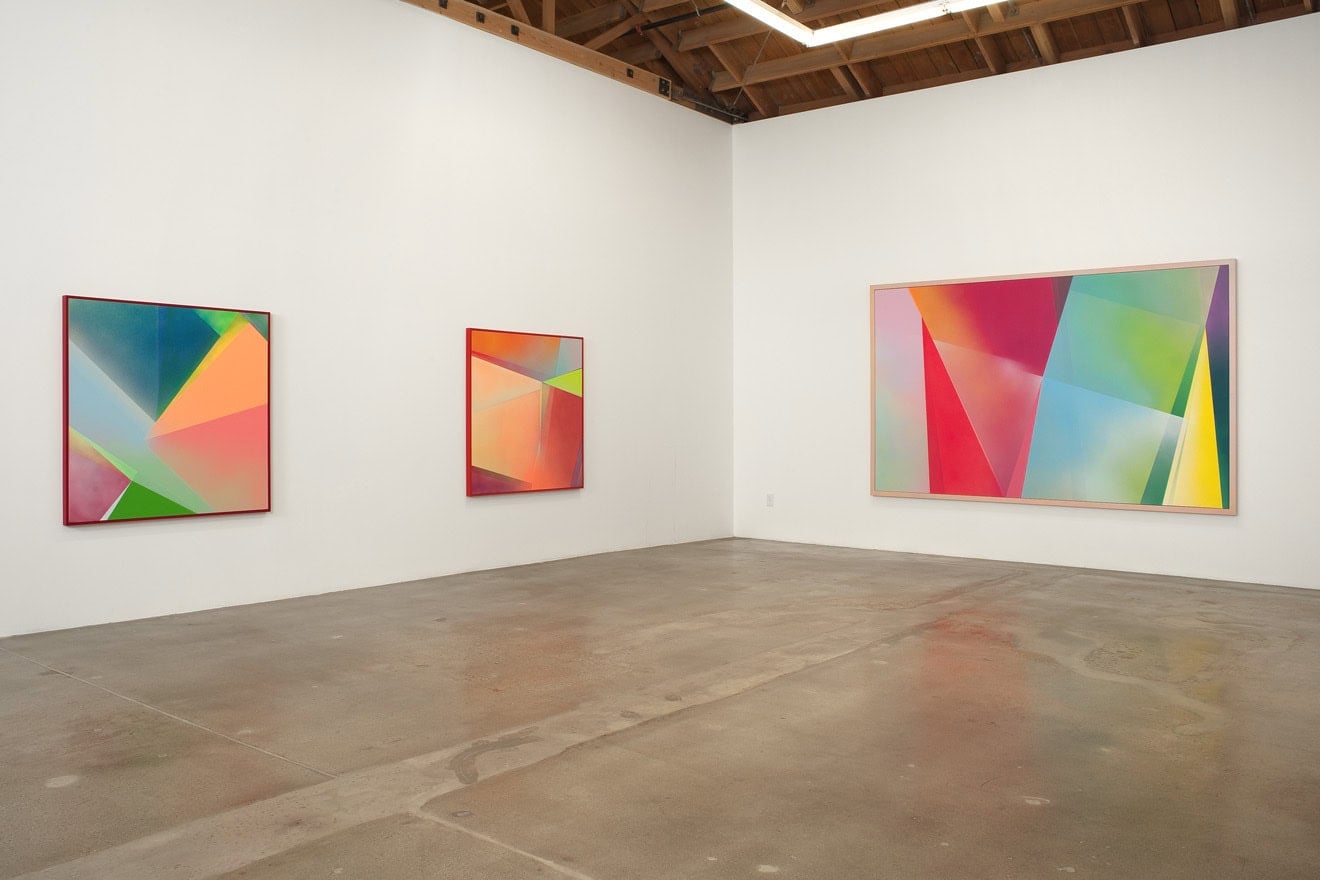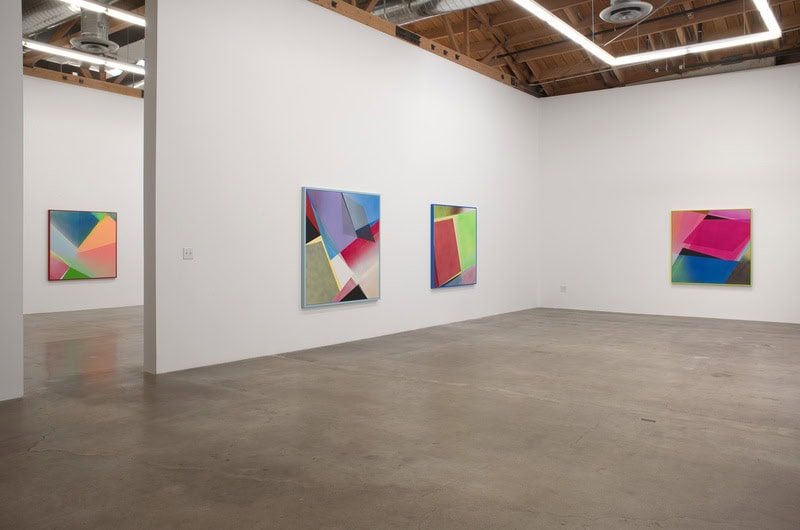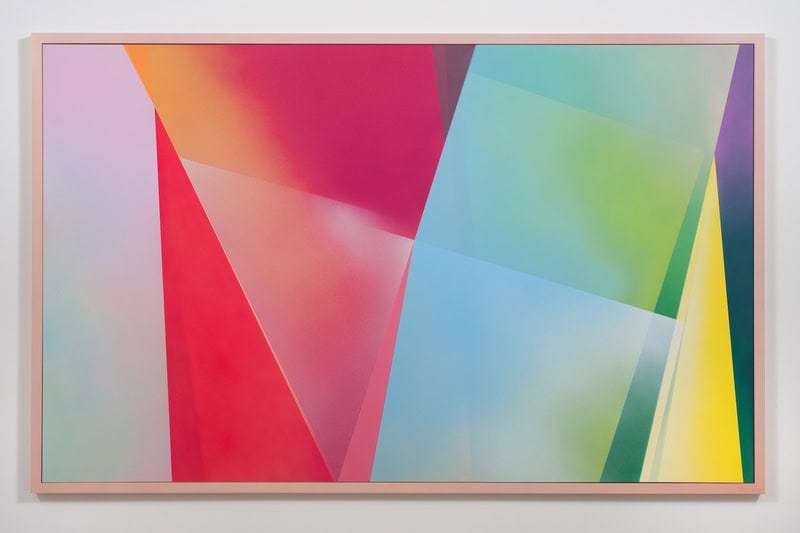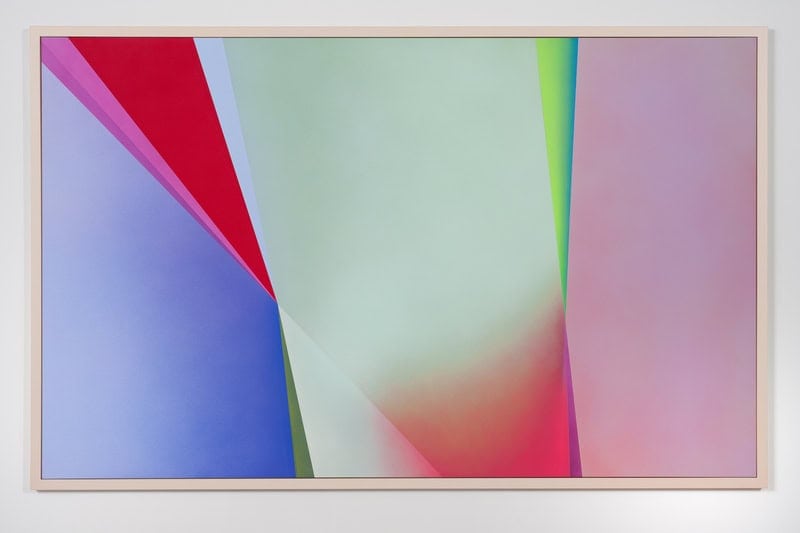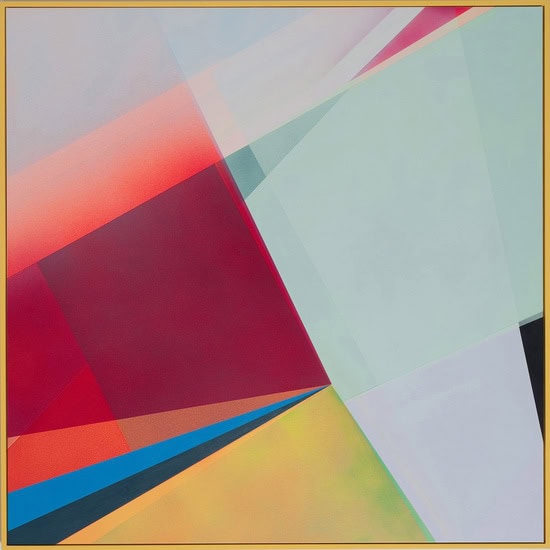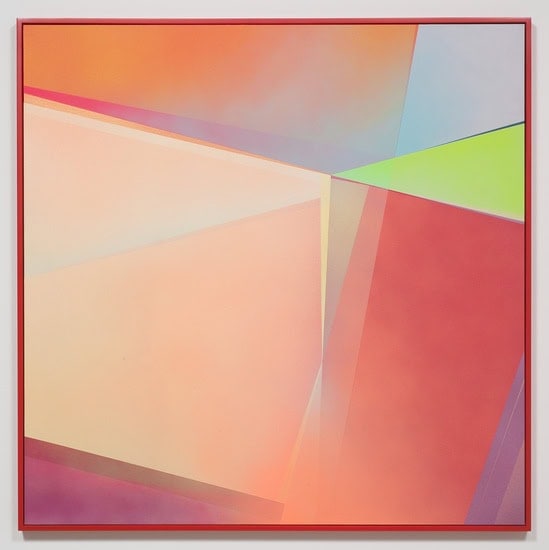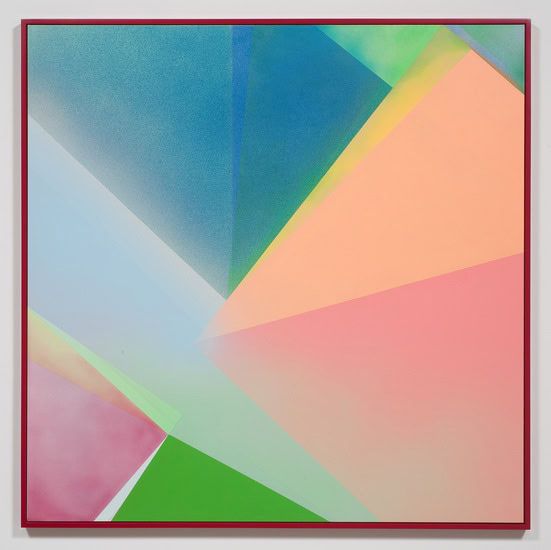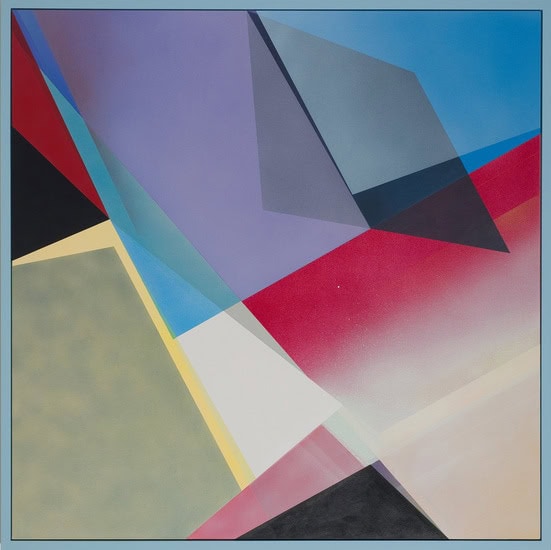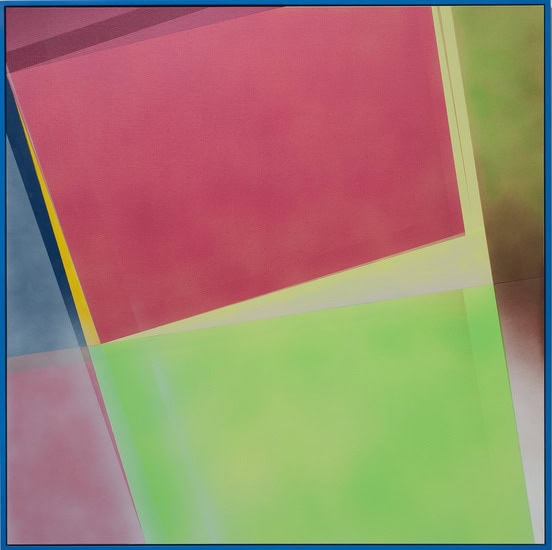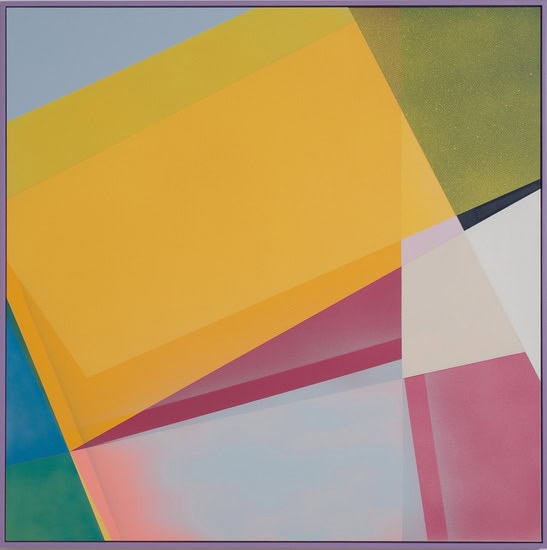 Press Release
Susanne Vielmetter Los Angeles Projects is pleased to present Attraction, an exhibition of new paintings by Yunhee Min.
Since her last solo exhibition in 2005, Min has continued to push abstraction from her earlier hard-edged paintings on shaped canvases. Where her earlier work subtly shifted the viewers sense of space and perspective, these new paintings complicate our sense of depth and materiality in an elegant and subliminal way. Through geometry, color, and techniques of application, Min creates spaces that are indeterminate and ephemeral, as colors and shapes oscillate between material states and atmospheric fields of light. Working with effects of oblique angles, folds of planes, and illusions of transparency, Min is interested in spatial relations that generate distance. Accidental forces in the studio, such as effects of sunlight or wind direction while plein-air spraying, introduce an element of chance, equally important in the work. The resulting beautifully layered compositions are circumscribed with colored frames that function as an interface to the surrounding architecture and the activity of viewing.
Yunhee Min holds a BFA degree from Art Center College of Design and a MA degree from Harvard University. Solo exhibitions include LAX ART, Los Angeles, The Amie and Tony James Gallery at The City University of New York, The Pasadena Museum of Contemporary Art, The Museum of Contemporary Art, San Diego (Circa Series), ArtPace, San Antonio, TX; Yerba Buena Center for the Arts, San Francisco, CA; and the Luckman Gallery, California State University, Los Angeles, CA. Min has been included in exhibitions at Silvershed, New York, NY; Sweeney Art Gallery, Riverside, CA; the Weatherspoon Museum, Greensboro, NC; the CCAC Wattis Institute for Contemporary Arts, San Francisco, CA; the Seattle Art Museum, Seattle WA; Artists Space, New York, NY; in Snap Shot, UCLA Hammer Museum, Los Angeles; in the Altoids Collection at The New Museum, New York, NY; the California Center for the Arts, Escondido, CA; and the San Francisco Art Institute, Walter/McBean Gallery, San Francisco, CA. This is her third solo exhibition at the gallery.
Susanne Vielmetter Los Angeles Projects is located at 6006 Washington Blvd in Culver City, 1 block west of La Cienega at Sentney Avenue, on the south side of the street. Gallery parking is available across the street from the gallery off of Sentney Avenue. Gallery Hours are Tuesday through Saturday from 11 am – 6 pm and by appointment.