Images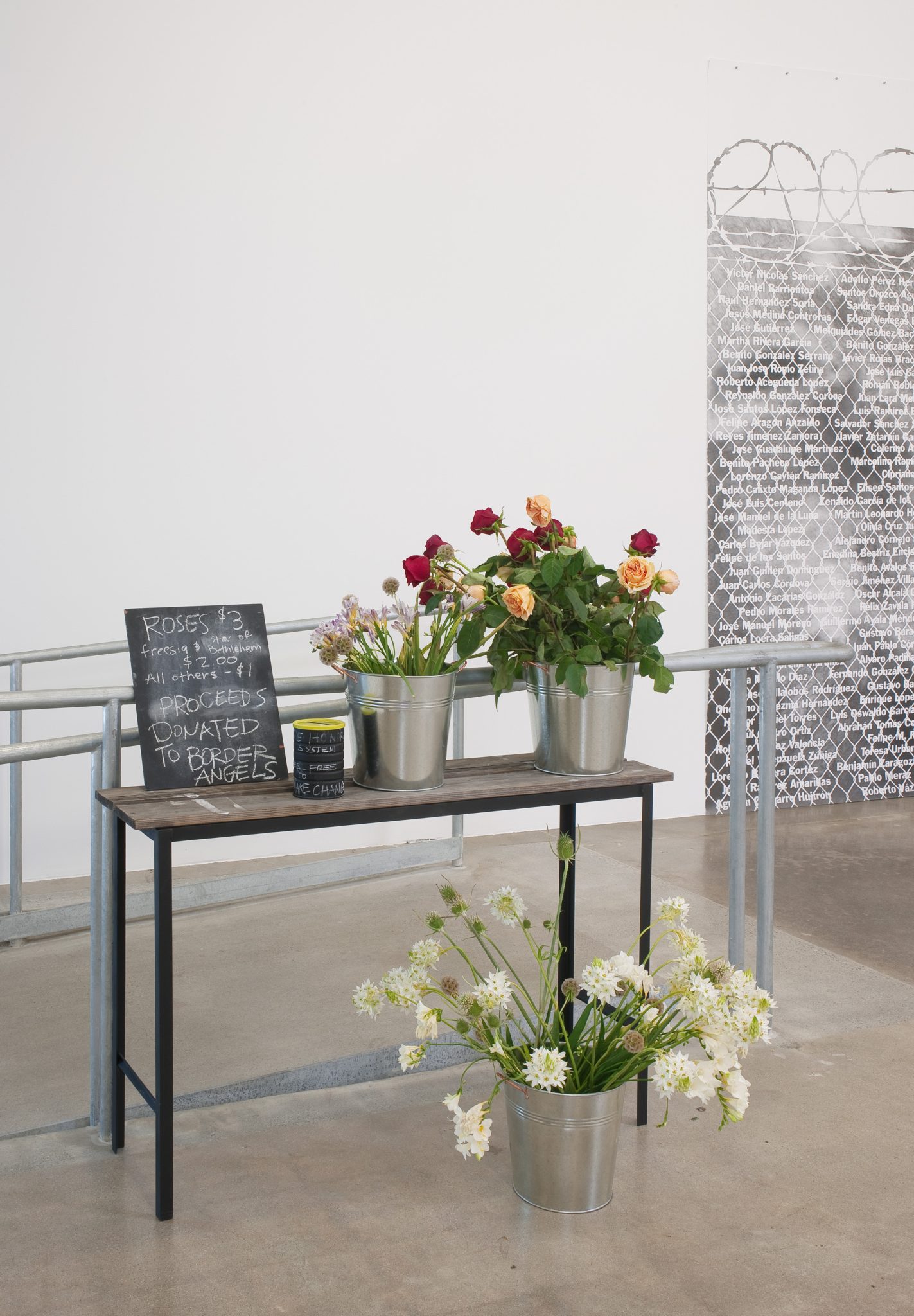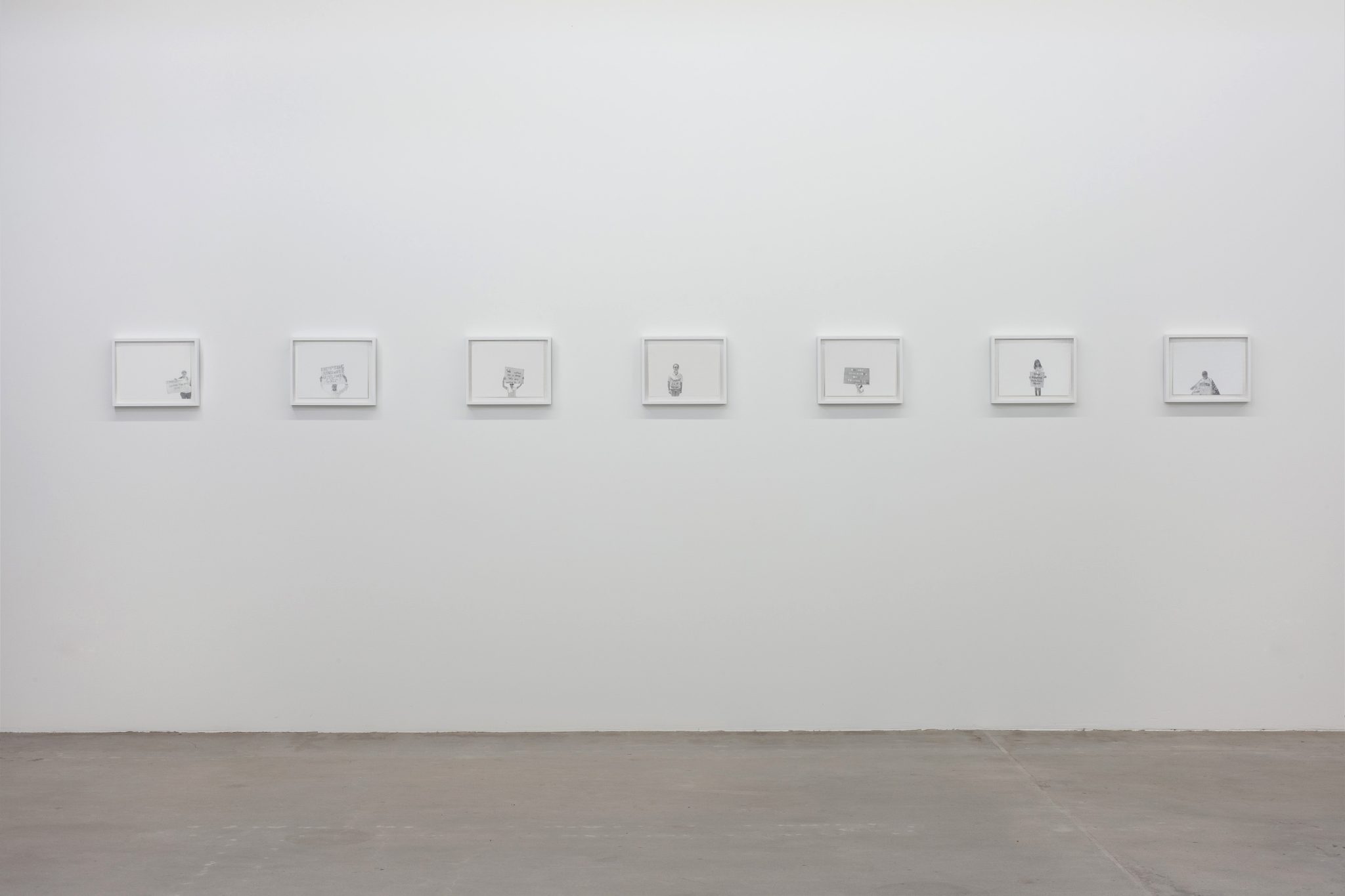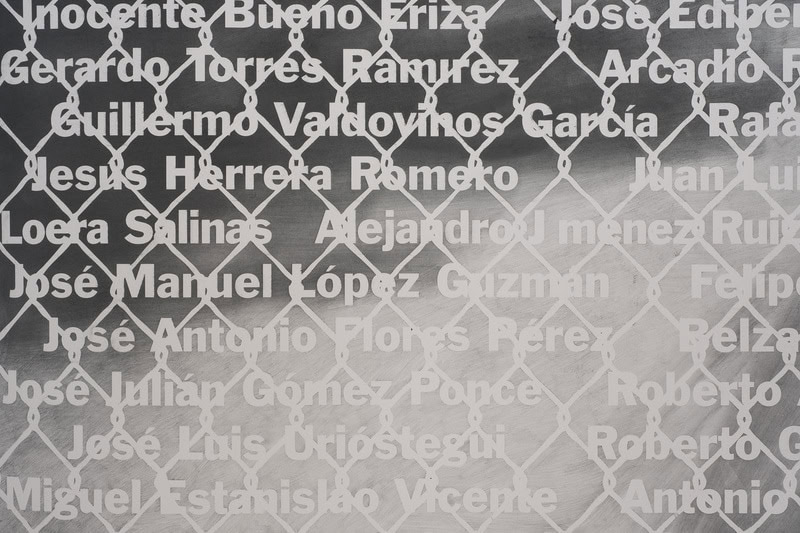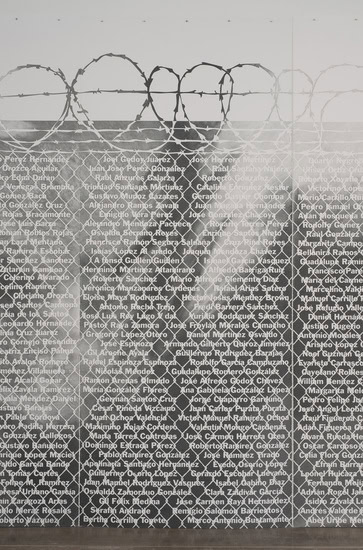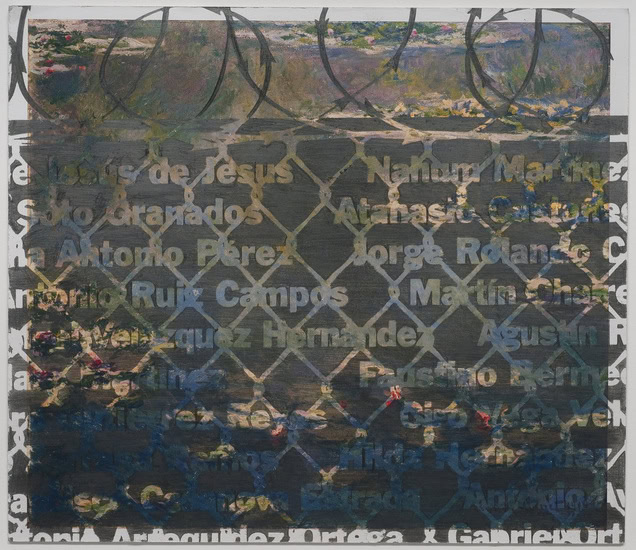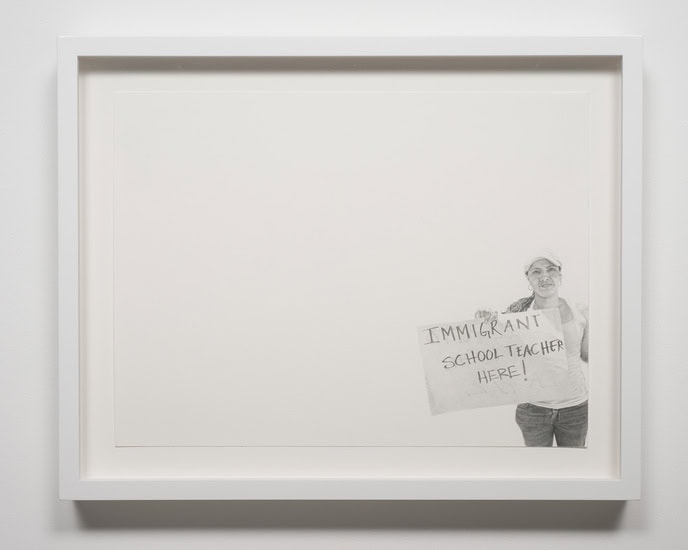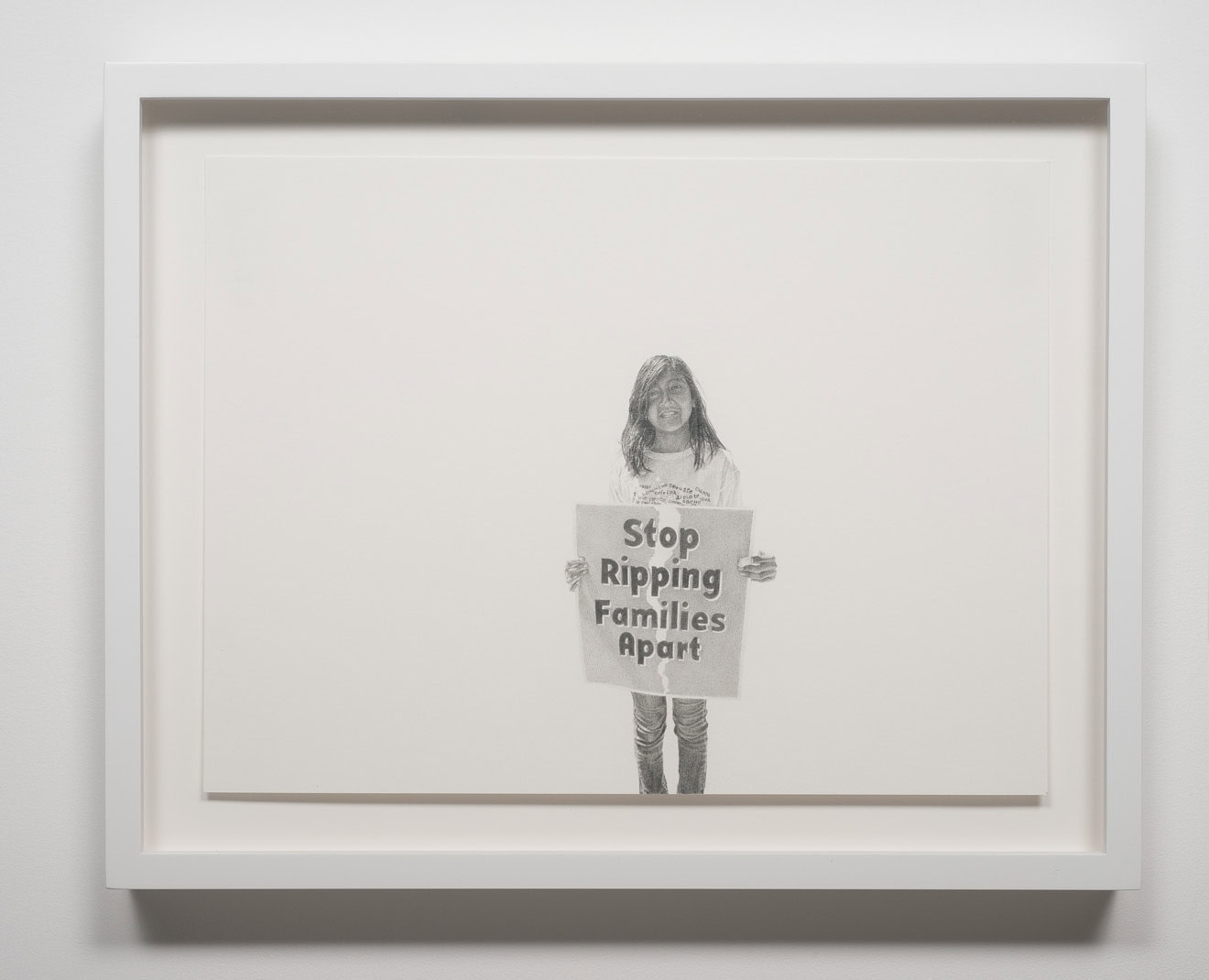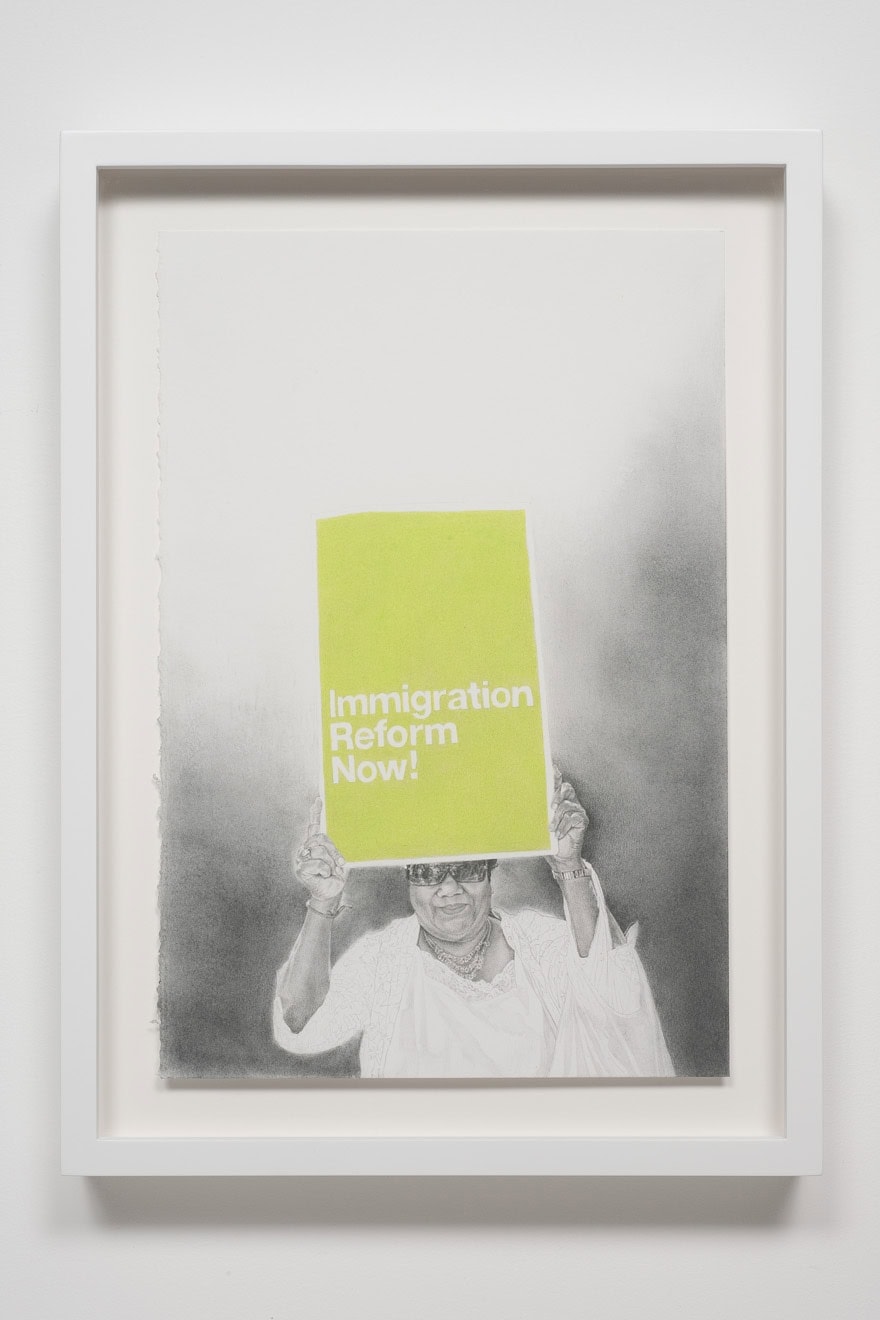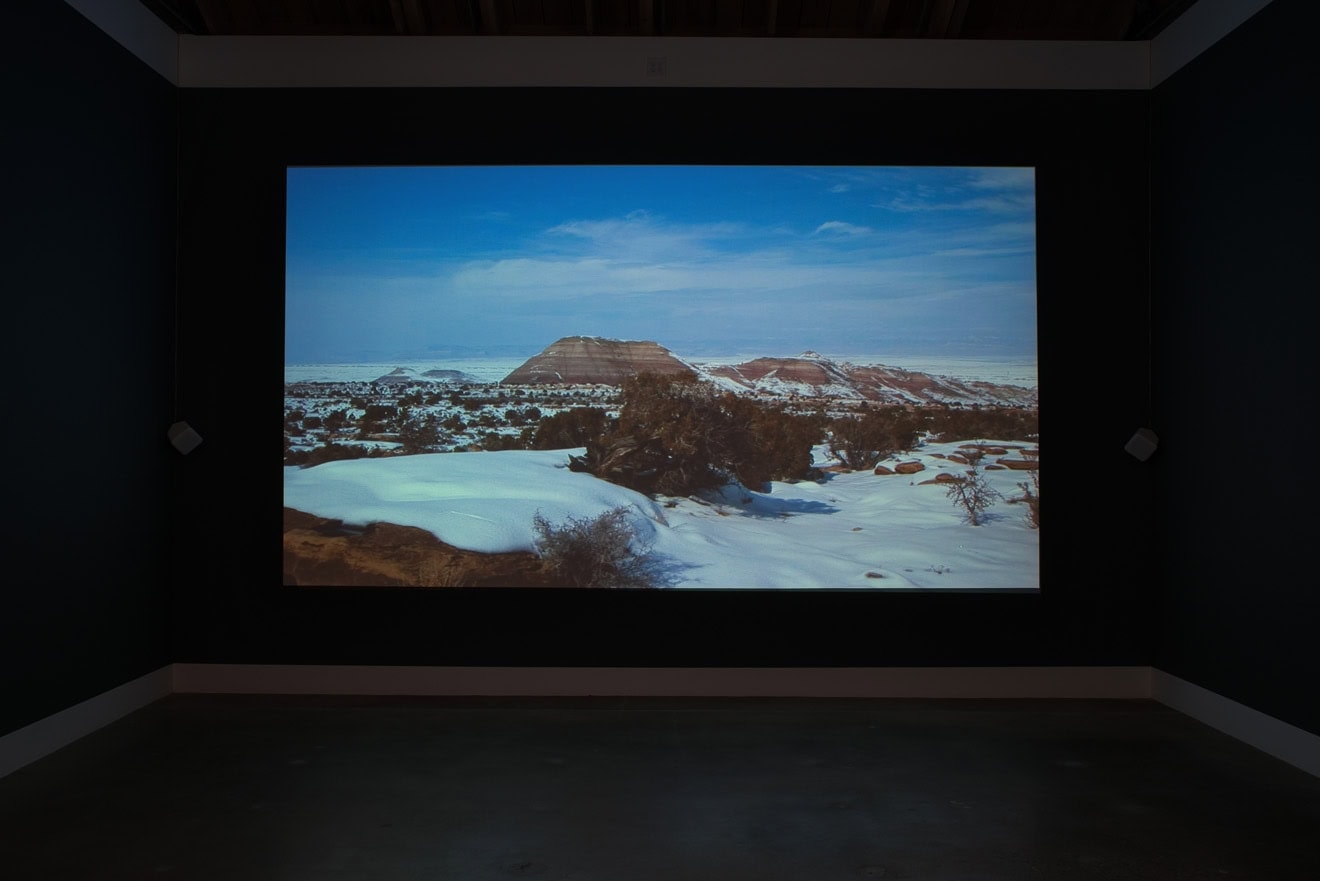 Press Release
The Political Landscape continues Andrea Bowers's recent exploration of contemporary issues associated with the genre of landscape. She focuses on contentious locations where countries and corporations are willing to cause environmental degradation or human rights violations for the purpose of attaining or maintaining power. One of the earliest functions of the landscape picture has been to provide evidence of ownership; in this project Bowers aims to reveal the abuse of ownership. For the exhibition, Bowers has made two different projects that focus on two different sites in the American West: public land in the state of Utah and the Mexican/American border.
The first project, No Olvidado (Not Forgotten), is the largest drawing project that Bowers has yet made. It is comprised of 23 graphite drawings, 50″ x 120″ each. The piece acts as a memorial honoring those who have died crossing the Mexican/American border. Unlike most memorials, this is an incomplete list and will always remain that way no matter how many names are added or collected. So many people that have died migrating to the U.S. from Mexico over the years will never be identified. The list of immigrant deaths comes from the organization Border Angels, whose mission is to stop unnecessary deaths of individuals travelling through the Imperial Valley desert region and the mountains surrounding San Diego County, as well as the area located around the Mexican/American border. A high percentage of these unnecessary deaths have been the result of extreme weather conditions, while some have, sadly, been the results of racial discrimination crimes.
The United States v. Tim DeChristopher is a new single channel video focusing on a Utah student who, posing as a bidder, disrupted a government auction of 150,000 acres of wilderness for oil and gas drilling as an act of civil disobedience. In December 2008, DeChristopher bid for and won 14 parcels (22,000 acres) of land near Arches National Park and Labyrinth Canyon worth $1.8 million — and then announced that he had neither the intention nor the money to pay for them. Once authorities realized what DeChristopher was doing the auction was stopped and he was arrested. Many of the leases, which would have permitted drilling on pristine acres of public land in Utah, including some of America's most beautiful and environmentally sensitive red-rock desert, were subsequently canceled. But for DeChristopher, there have been serious consequences. He was charged with making false statements and interfering with an auction. He faces up to 10 years in prison and fines of $750,000 if he is convicted on both counts. The trial begins June 21st, 3 days after the opening of this exhibition. Bowers's video includes an interview with DeChristopher and footage of the artist walking through the parcels of land that the activist won in the auction.
Andrea Bowers received her MFA at the California Institute of the Arts in 1992. Solo exhibitions include: "The Weight of Relevance", ZKM, Karlsruhe; The Power Plant, Toronto; Secession, Vienna, Austria; Halle fr Kunst, Lneburg, Germany; REDCAT, Los Angeles, CA; ArtPace, San Antonio, TX; Core Program, Glassell School of Art, Museum of Fine Arts, Houston, TX; Magazin 4, Voralberger Kunstverein, Bregenz, Austria; Institute of Visual Arts (INOVA), University of Wisconsin, Milwaukee, WI; and the Santa Monica Museum of Art, Santa Monica, CA. Her work has been included in exhibitions at the Whitney Museum of American Art, New York, NY; at the Sweeney Art Gallery, University of California Riverside, Riverside, CA (two-person show); the Museum of Contemporary Photography, Chicago, IL; Bard College, Annendale-on-Hudson, NY; Cinema of Museum Ludwig, Cologne; CCA Wattis Institute for Contemporary Arts, San Francisco, CA; Sammlung Goetz, Seedamm Kulturzentrum, Switzerland; University of Illinois, Chicago, IL; Museum of Contemporary Art, Los Angeles, CA; New Museum of Contemporary Art, New York, NY; Frankfurter Kunstverein, Frankfurt, Germany; Neuer Aachener Kunstverein, Aachen, Germany; Stedelijk Museum voor Actuele Kunst; Contemporary Arts Museum, Houston, TX; UCLA Armand Hammer Museum, Los Angeles, CA; Deichtorhallen, Hamburg, Germany; Walker Art Center, Minneapolis, MN; and at the San Francisco Art Institute, San Francisco, CA. Andrea Bowers work is included in the following collections: The UCLA Hammer Museum, The Orange County Museum of Art, The Whitney Museum of American Art, The Guggenheim Museum, New York; The Museum of Modern Art, New York; The Museum of Contemporary Art, Los Angeles; The Museum of Contemporary Art San Diego, La Jolla; The Museum of Fine Arts, Houston; The Museum Abteiberg, Moenchengladbach; ArtPace, San Antonio, TX. Her work will be included in The Last Newspaper at The New Museum, NY; In the Balance: Art for a Changing World at the MCA Sydney; and in an exhibition at Project Row Houses, Houston. This is her second solo exhibition at the gallery.
Susanne Vielmetter Los Angeles Projects is located at 6006 Washington Blvd in Culver City, 1 block west of La Cienega at Sentney Avenue, on the south side of the street. Gallery parking is available across the street from the gallery off of Sentney Avenue. Gallery Hours are Tuesday through Saturday from 11 am – 6 pm and by appointment.