Images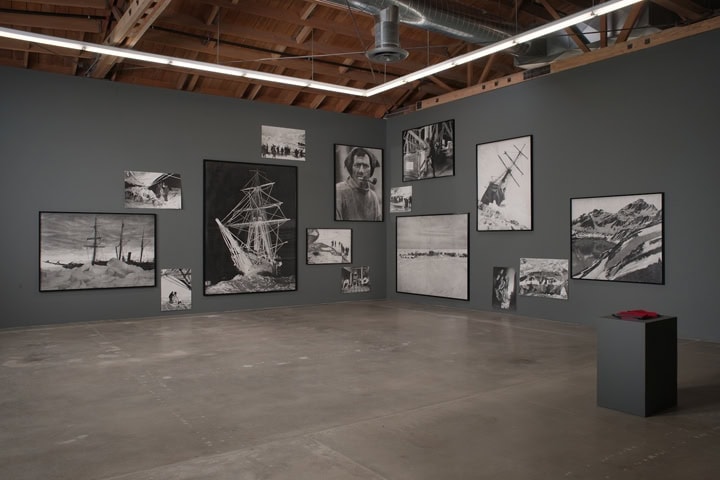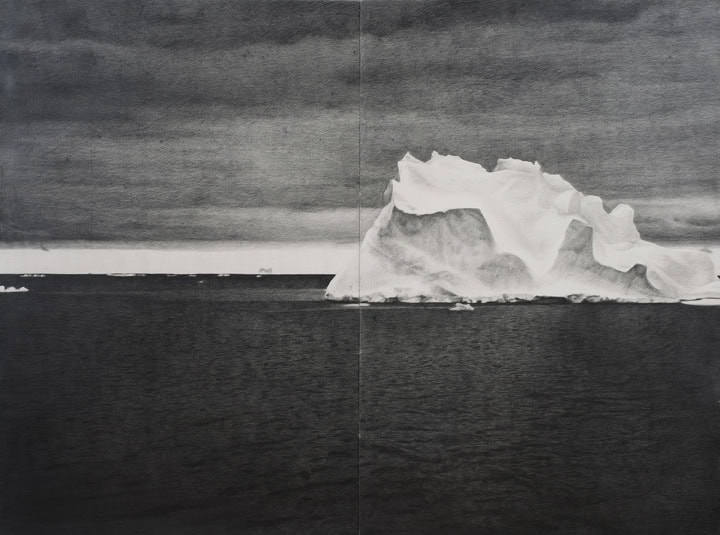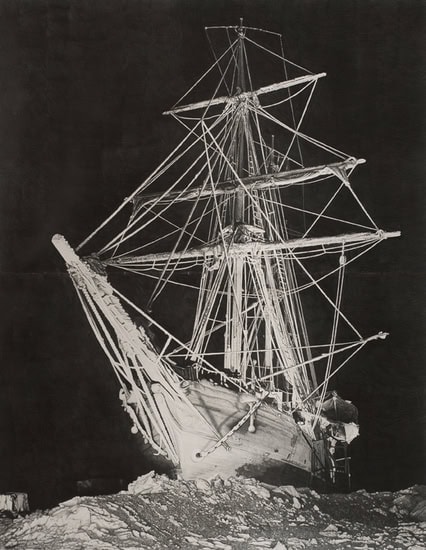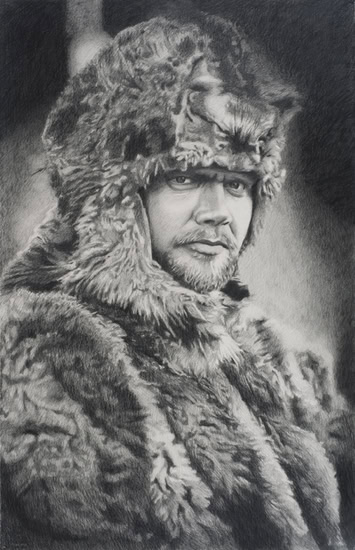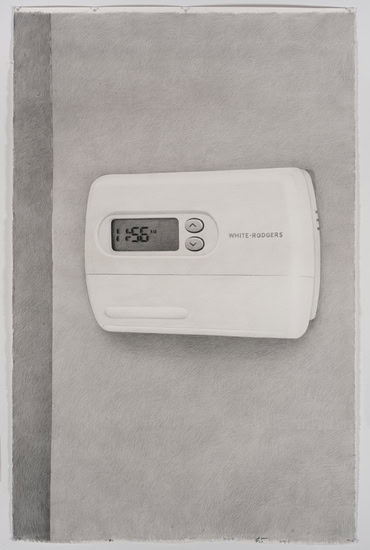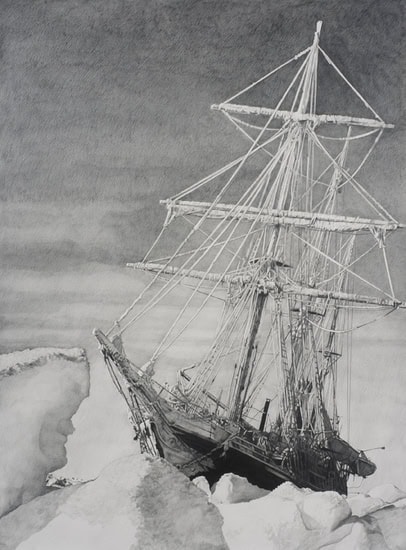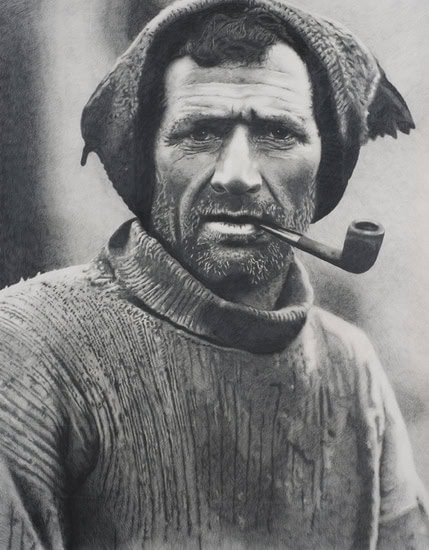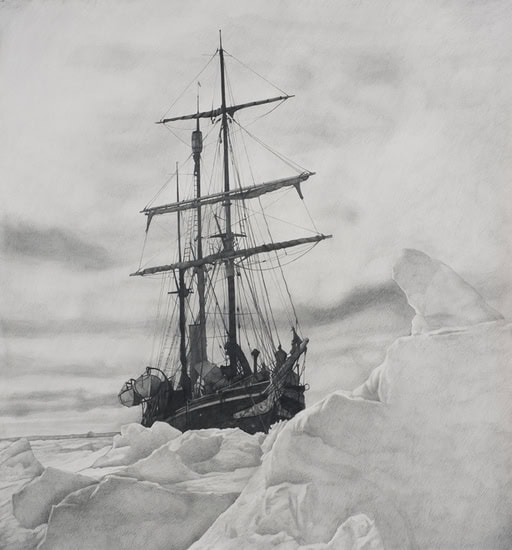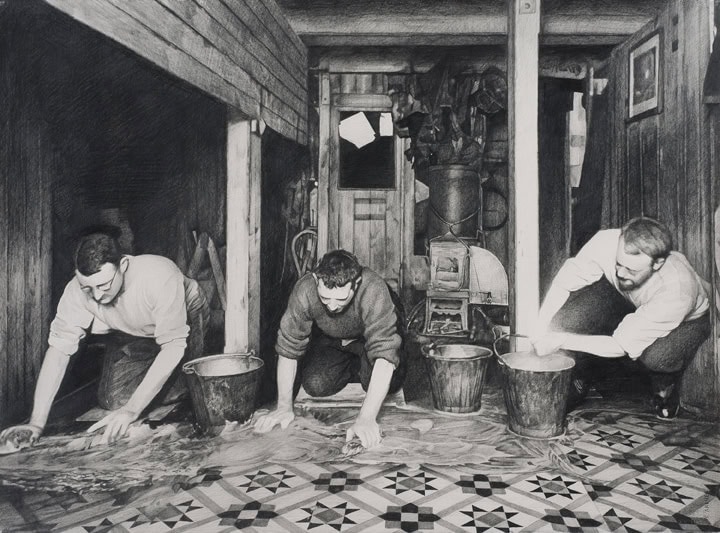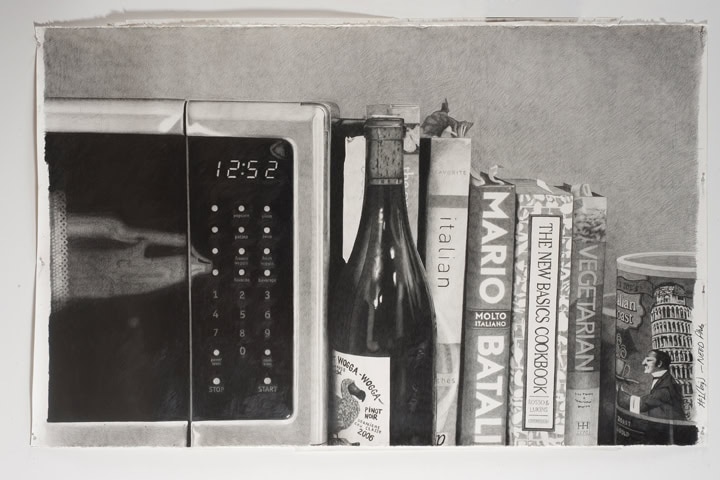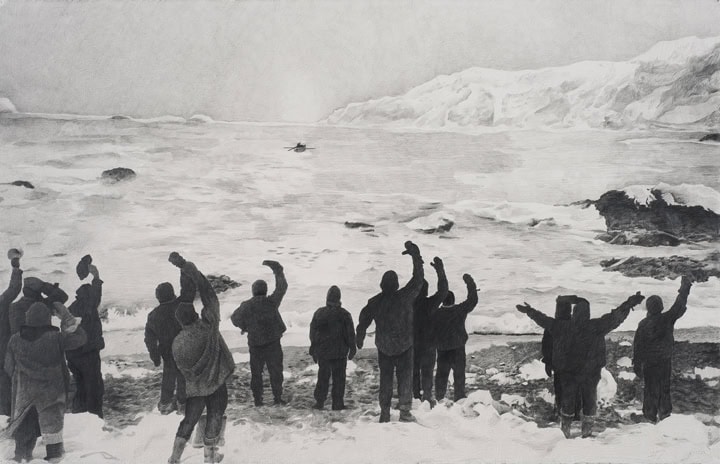 Press Release
Susanne Vielmetter Los Angeles Projects is pleased to present new drawings by Karl Haendel in our first solo exhibition of his work. The exhibition consists of three groups of work – a drawings series chronicling the Shackleton Transatlantic Expedition to the Antarctic in 1914, a smaller series of drawings featuring all the clocks in the artist's house, and a book entitled "Karl's Little Red Book", made of photocopies on red paper including texts and images. As in previous exhibitions, Haendel bases his drawings both on found and self-made photographs fusing a reflection of reality with the artist's very personal reference points. This exhibition, more than previous bodies of work, attempts a narrative coherence and thematically explores an understanding of time, and within this framework, fundamental questions of exploration and failure.
The drawings of Shackleton's expedition were made from photographs that Shackleton brought back from his voyage and that have been published in book form a number of times. Arranged in clusters near the corners of the exhibition space, they play Haendel's time consuming and laborious artwork against Shackelton's laborious journey. Reaching back to a historic romantic sensibility, they are taking on a big romantic journey that ultimately failed.
The Shackelton drawings are connected to the clock drawings through an ongoing theme of time, quite literally explored in the drawings of the clocks, but also prevalent in the Shackelton work: how long the trip took to get there (sailing with wind power), how long the explorers were floating on the ice and waiting to be rescued, and even how long it took for each exposure to be made with the camera. Most of the voyage and rescue was spent waiting, an extension of time that Haendel contrasts with time spent in his own life and with the time it takes to make his work.
The small book included in the exhibition explores the theme of time further by juxtaposing Ruppersberg's drawing of A Picture of Dorian Gray with the artist's personal "to-do" lists and other casual remnants of his daily routines and rituals. All these elements point to, in the artist's own words, "bourgeois notions of time passing, or more accurately, passing time. Just the idea of reading a novel or looking at a watch is very bourgeois, as is looking and making art. In fact, just the idea of 'passing time' is bourgeois, and the exploration of a frozen continent is really just another way to waist a lot of money and effort on something whose success would only serve a very few. There is also imbedded with the notion of "passing time" the idea of failure. Failing as an artist, failing as an explorer, failing as a man."
Karl Haendel earned his MFA at UCLA in 2003. His work has been featured in a "MOCA Focus Series" solo exhibition at the Museum of Contemporary Art, Los Angeles, CA; in "Beg Borrow and Steal" at the Rubell Family Collection, Miami, Fl; in "Nothingness and Being" at the Fundación/Colección Jumex, Mexico; in "Haunted", Guggenheim Museum, New York, NY; in "Picturing the Studio", The Art Institute of Chicago, Chicago, IL; in the 2008 and 2004 California Biennial, Orange County Museum of Art, Newport Beach, CA; in "Lines, Grids, Stains, Words: Minimal Art Drawings from the Collection of The Museum of Modern Art", The Museum of Modern Art, New York, NY; in "Hammer Contemporary Collection Part 1", Hammer Museum, Los Angeles, CA; in "Uncertain States Of America", Astrup Fearnley Museet Museum of Modern Art, Oslo, Norway; among others. This is Karl Haendel's first solo exhibition at the gallery.
Susanne Vielmetter Los Angeles Projects has moved. The new address is 6006 Washington Blvd in Culver City, 1 block west of La Cienega at Sentney Avenue. Gallery parking is available in the parking lot across the street from the gallery off of Sentney Avenue. Gallery Hours are Tuesday through Saturday from 11 am – 6 pm and by appointment.