Images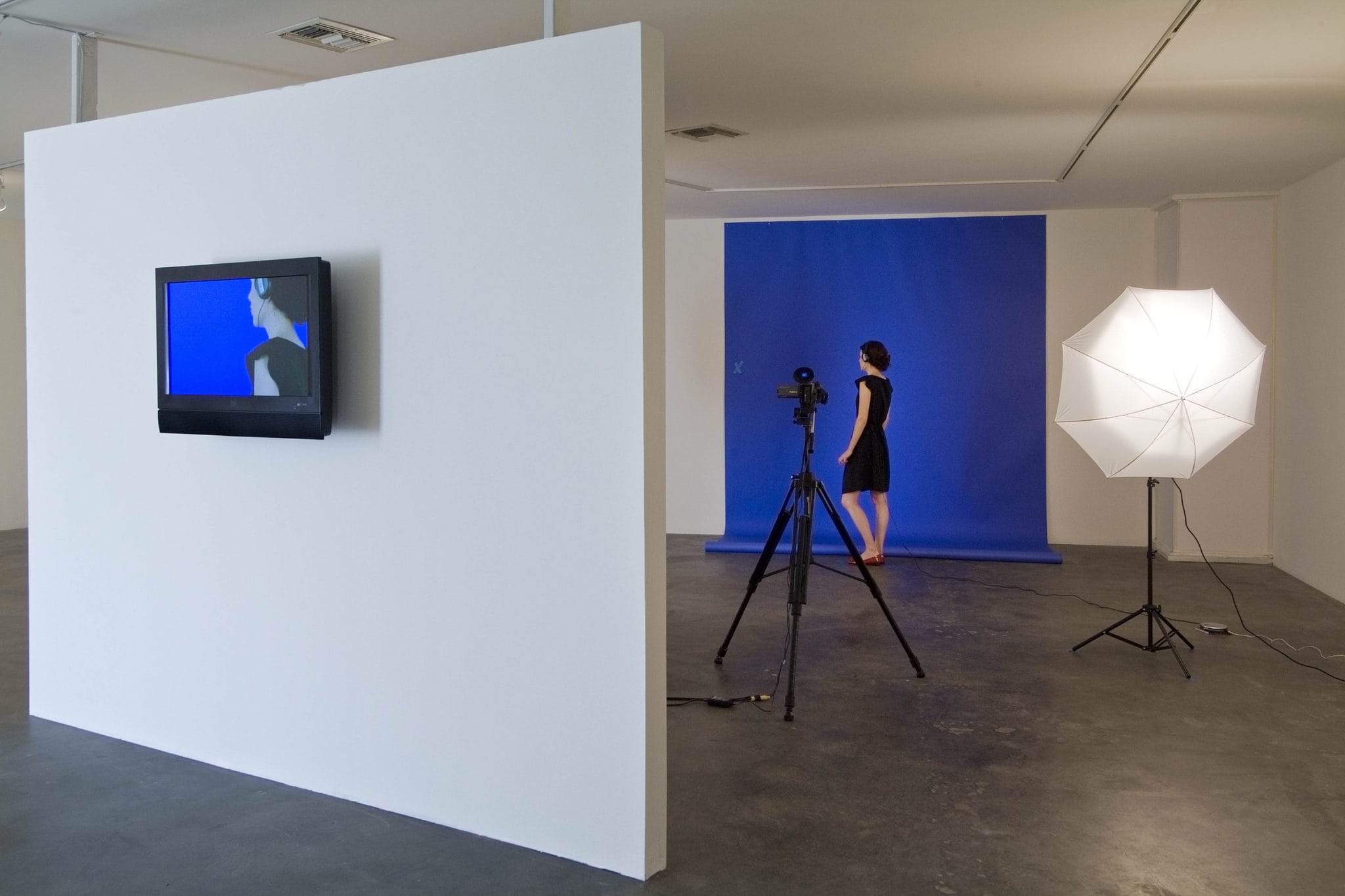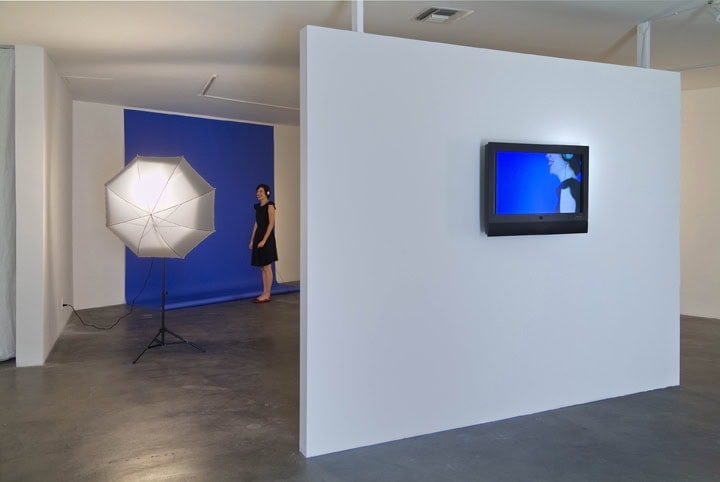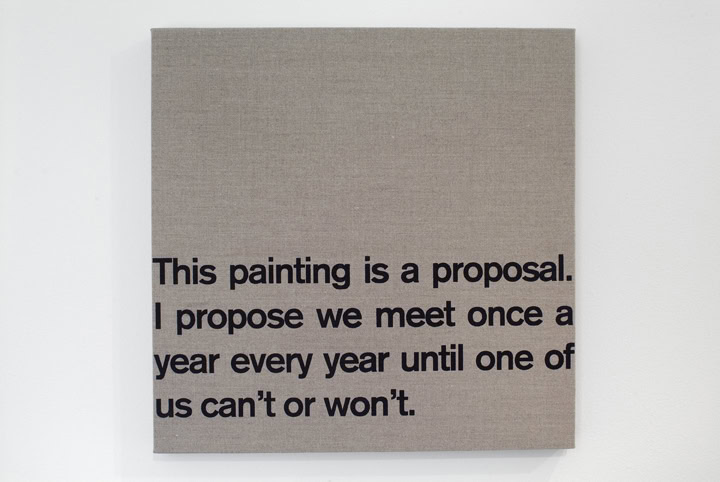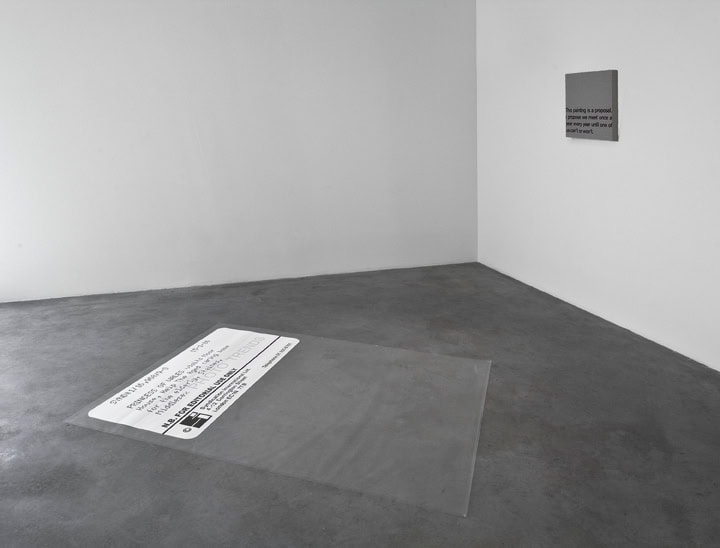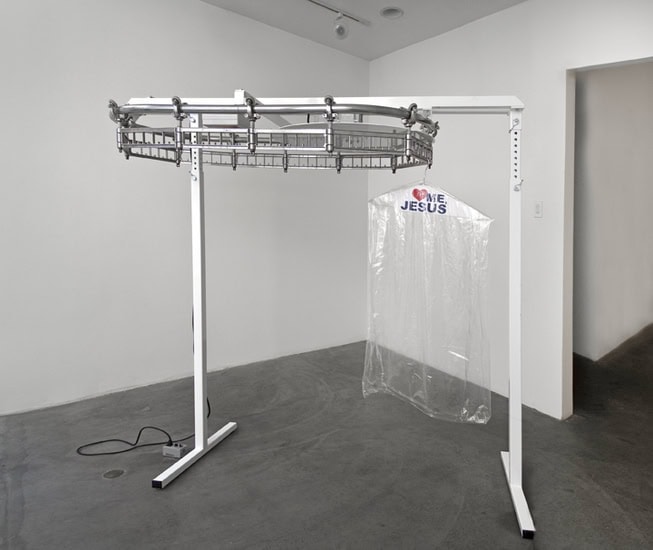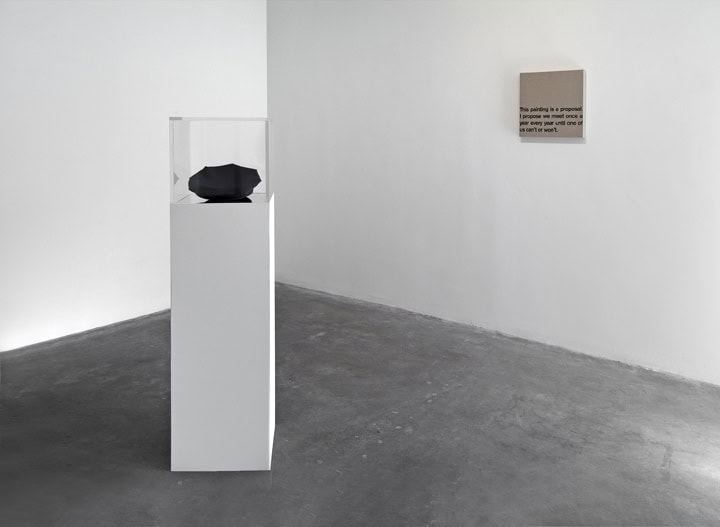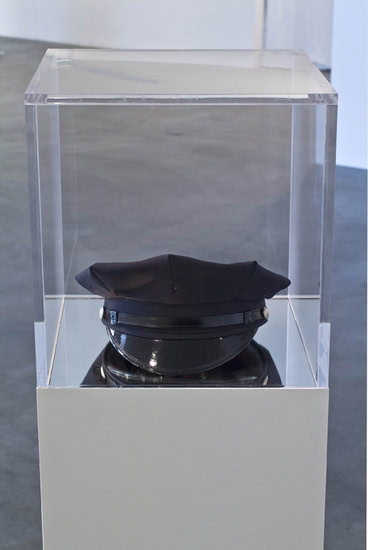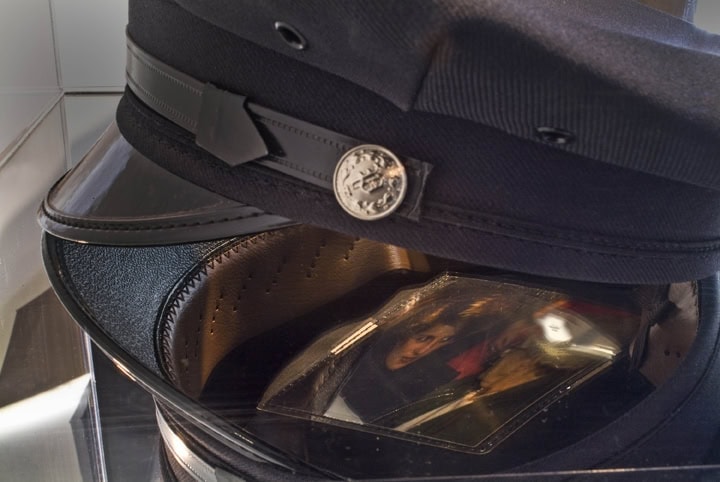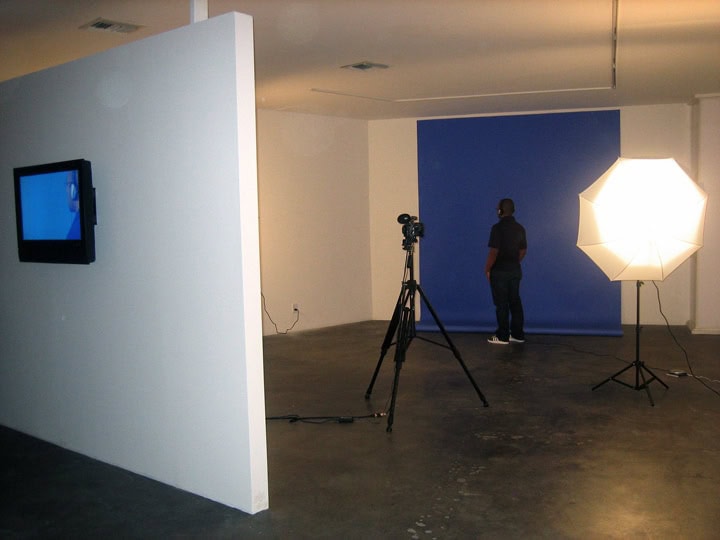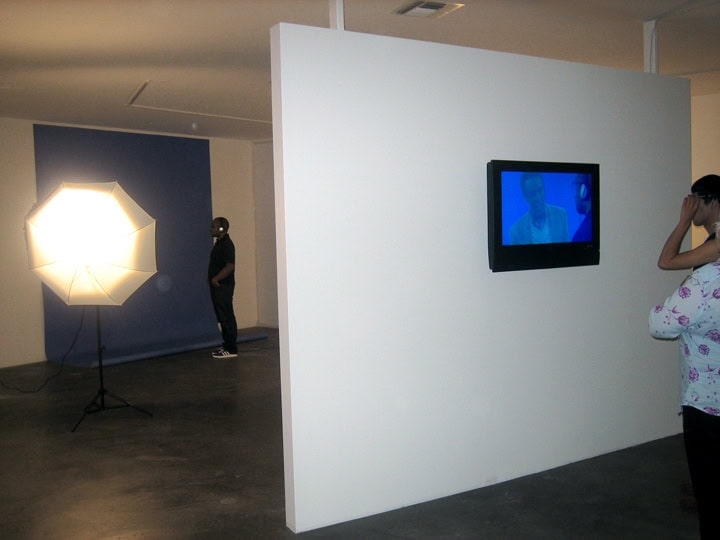 Press Release
Reception: Saturday, September 12, 6 – 8 pm
Susanne Vielmetter Los Angeles Projects is pleased to present a solo exhibition of new work by Dave McKenzie in the entire gallery space. In his videos, sculptures, performances, and installations, Dave McKenzie's work explores how public space and the private self are connected and simultaneously restricted. At the heart of McKenzie's diverse practice lies a quiet search for engagement, a poetic quest for interaction that lays bare the complications of social rules and obligations with which we navigate personal relationships.
In this new body of work McKenzie shifts from examining the specific relationship of the artist with his audience to a more fundamental investigation of the closest human relationships. A central work in the exhibition is a video entitled "Attunement" that plays out an alternate version of the pilot episode from The Cosby Show. While the central quote of this episode: "I brought you into this world, and I'll take you out!" garnered huge laughs, McKenzie looks at this statement in a larger cultural context that provides a much darker and threatening reading. The video looks at such powerful emotions as love and fear that are at the heart of our closest human relationships. Revealing connected issues of faith and obedience, of power and subjugation, it exposes the difficulty of our connections to the people around us.
Proposal (2007), a painting which is both a unique object and a multiple, proposes something else by uttering, "This painting is a proposal. I propose we meet once a year every year until one of us can't or won't." The work is an offer of a meeting that can only take place by mutual agreement but can also only happen during the overlapping of two lives and as such there is no obvious hierarchy.
Dave McKenzie was born in Kingston, Jamaica, and attended the Skowhegan School of Painting and Sculpture in 2000. Recent solo exhibitions include "Screen Doors on Submarines", REDCAT, Los Angeles; "Momentum 8: Dave McKenzie", The Institute of Contemporary Art Boston, Boston; "Tomorrow will be Better", Small A Projects, Portland; "Haven't Seen You in a Minute", Gallery 40000, Chicago; McKenzie's work was included in "Prospect.1 New Orleans", and in group exhibitions at the RISD Museum, Providence; the New Museum, New York; the Indianapolis Museum of Art, Indianapolis, in "Black is, Black Ain't", The Renaissance Society at the University at the University of Chicago, Chicago; The Studio Museum in Harlem, New York; The Kitchen, New York, and at Brooklyn Museum of Art, Brooklyn. This is Dave McKenzie's second solo exhibition at the gallery.
Susanne Vielmetter Los Angeles Projects is located at 5795 West Washington Blvd in Culver City, between Fairfax and La Cienega. Gallery Hours are Tuesday through Saturday from 11 am – 6 pm and by appointment.