Images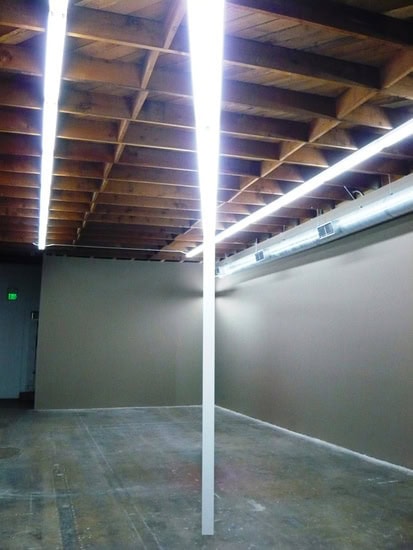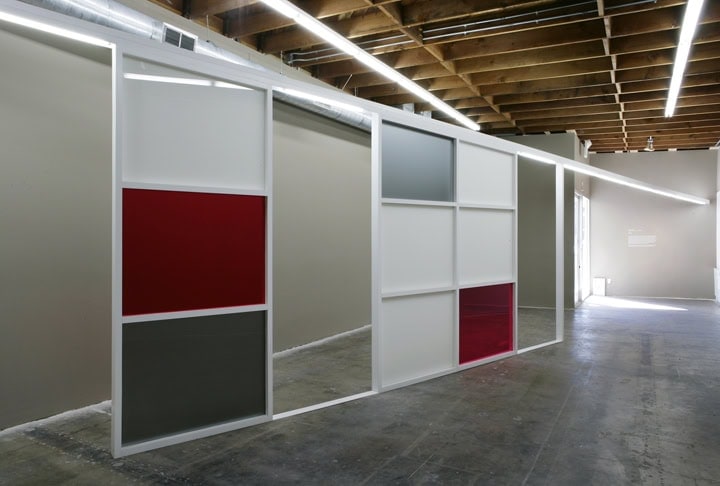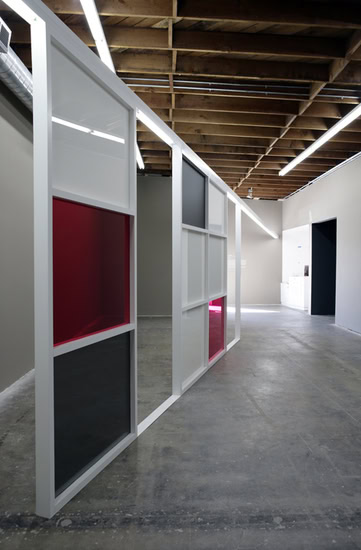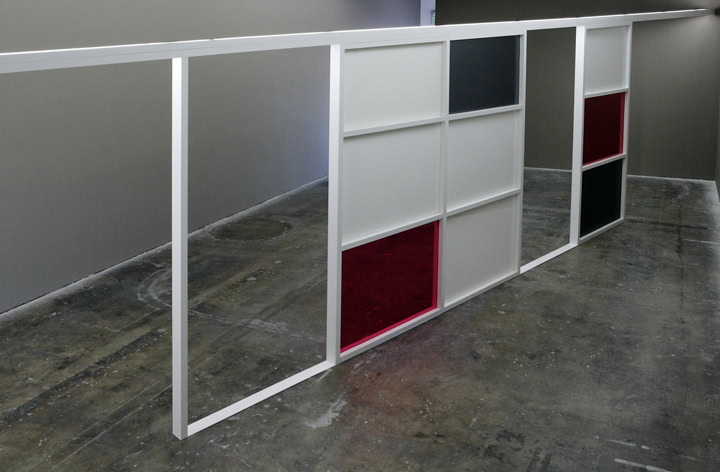 Press Release
LA><ART is pleased to present a newly commissioned site-specific sculptural intervention by Los Angeles-based artist Yunhee Min. Reverberating from the gallery's existing architecture, Continuum: Structure #003 renders the existing space into lines, planes and openings through, and by which, new spaces are made. Mimicking the logic of Minimalism, the sculpture's oblique placement within the orthogonal plan of the gallery extends from one corner to another to suggest a sense of continuity.
Continuum: Structure #003 functions as an architectural appendage, paralleling the gallery's sloped ceiling and reorienting the experience of its layout. Fields of colored glass punctuate the space carved out by the sculpture, while internal lighting imbedded within its channels further the overall relationship to functionality and design.
Born in Seoul, South Korea, Yunhee Min currently lives and works in Los Angeles. She received her BFA from Art Center College of Design, Pasadena in 1991 and her MA in design studies at the Harvard University Graduate School of Design in 2007. Recent notable solo exhibitions include Yunhee Min: Above and Beyond (x,y,z) at the Pasadena Museum of California Art (2006); Distance is Like the Future, Cerca Series: Yunhee Min at the Museum of Contemporary Art, San Diego (2005); another country at Susanne Vielmetter Los Angeles (2004).