Images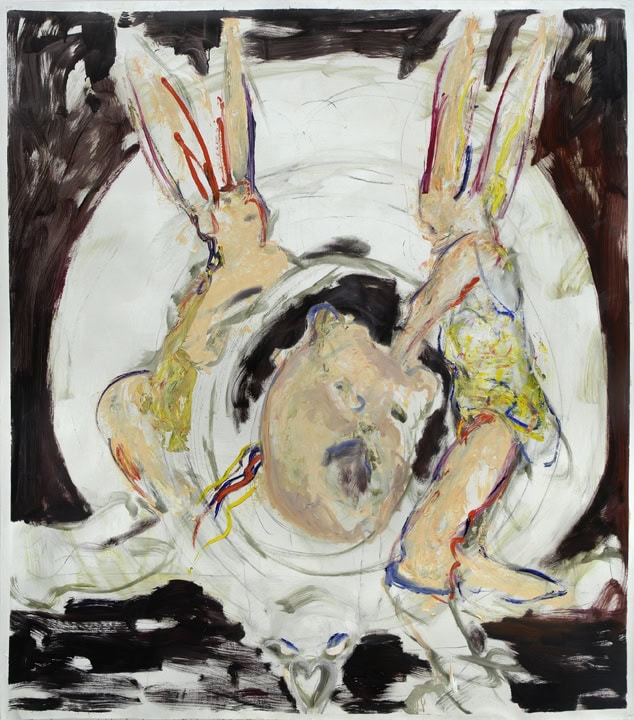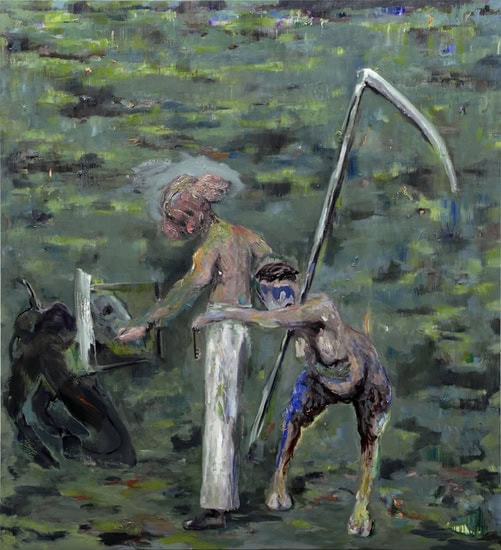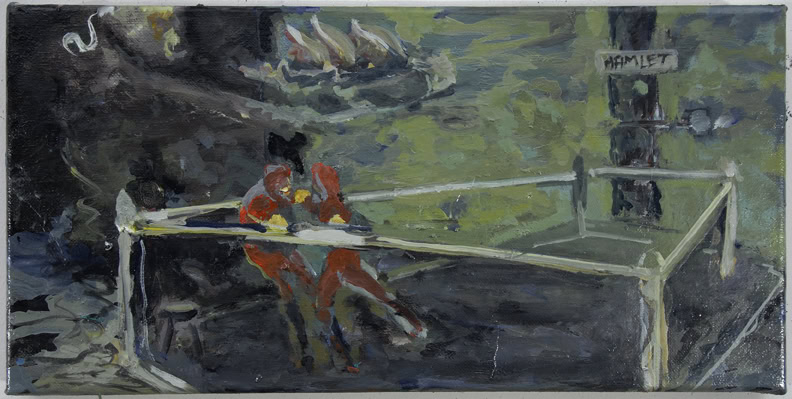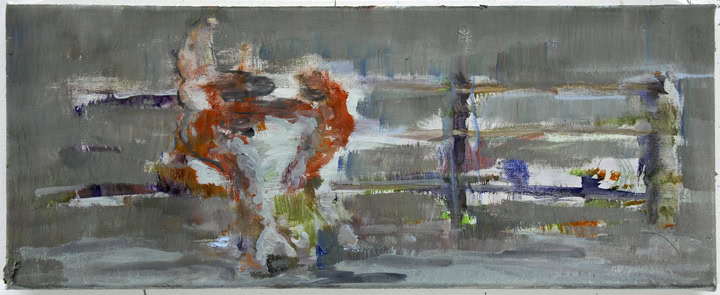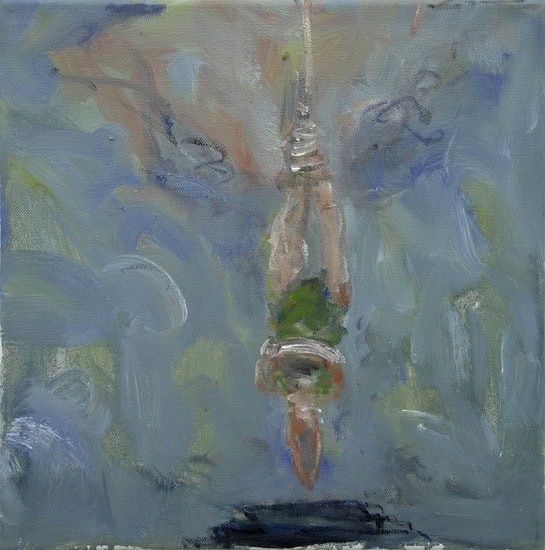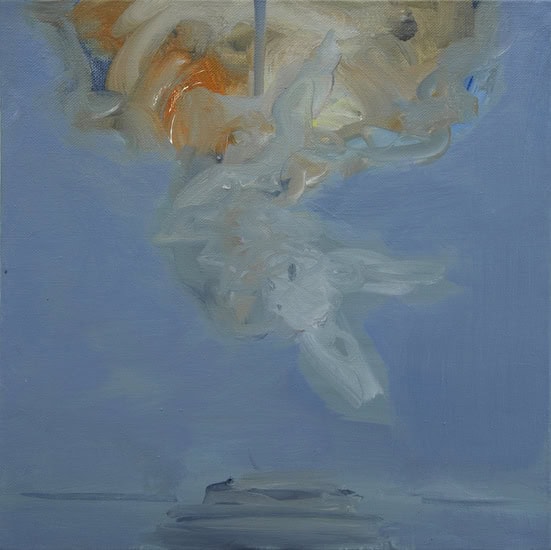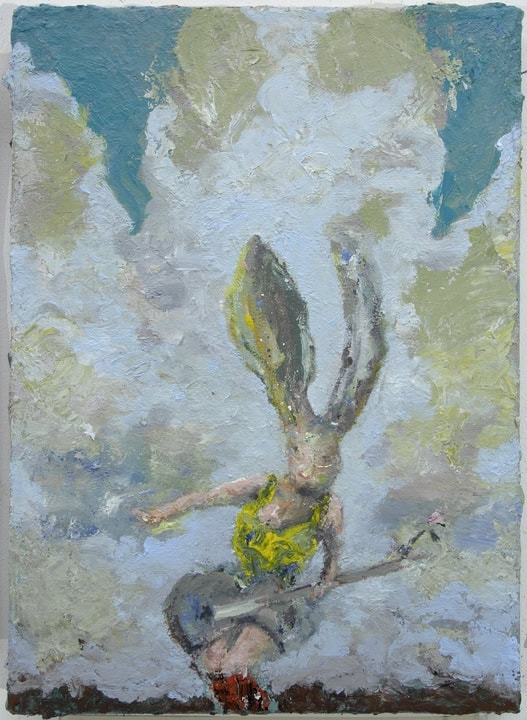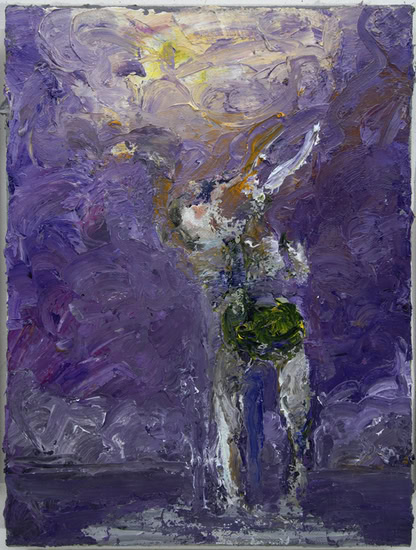 Press Release
For her first solo exhibition in the United States, Berlin-based artist Valérie Favre presents new paintings and works on paper.
Often organized as loosely connected series, Favre's thick and luscious paintings blend art-historical references with mythological figures and subjective experiences, weaving together narratives at once bizarre and mysterious. With a background in theater, Favre builds dream-like mise en scenes that compile stories from film like sequences and scenes.
For this exhibition, Favre has continued with her series of "Lapine" paintings, Lapine being a French play on words that simultaneously refers to the paintbrush as a female penis ("la pine") and to the rabbit-woman that repeatedly appears in Favre's body of work. These rabbit-women are both the artist's self-proclaimed alter ego and her emblematic logo, they are fleshed out in Favre's thick brush strokes and are often engaged in bizarre actions. In addition to the Lapines, Favre has created a large landscape painting based on Arnold Boecklin's masterpiece "Die Toteninsel", in which she distorted the perspective to include the viewer in the ship of Death. Also on view is a series in which Favre imagines bizarre scenarios of her own suicide. The paintings occupy a common stage, a realm in which themes of death, heroism, and spectacle are shuttled between the artist's persona and the art-historical canon in a cinematic narrative.
Valérie Favre's work has recently been featured in solo exhibitions at Kunstverein Ulm, Ulm, Haus am Waldsee, Berlin, and at the Westfälischer Kunstverein Münster, Germany. Group exhibitions include the Musée d´Art Moderne et d´Art Contemporain, Nizza , Musée de Grenoble, France, Neues Museum Weimar, Germany, Collection Falckenberg / Phoenix-Hallen, Hamburg, Martin-Gropius-Bau, Berlin, and Neues Museum Weimar, Weimar, Germany. Valerie Favre is represented by Barbara Thumm in Berlin, Germany and by Jocelyn Wolff in Paris, France. This is her first exhibition in the United States. Valeire Favre is currently preparing solo exhibitions at the Museum Carrée d'Art, Nîmes, France, and at the Kunstmuseum Lucerne, Lucerne, Switzerland.