Images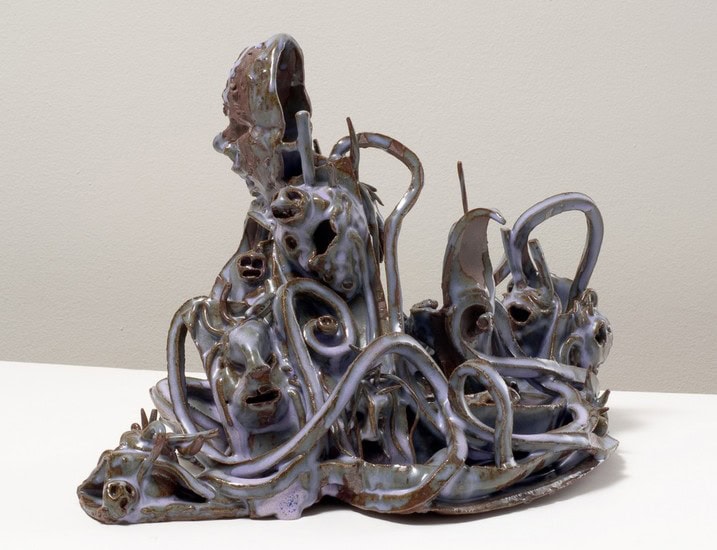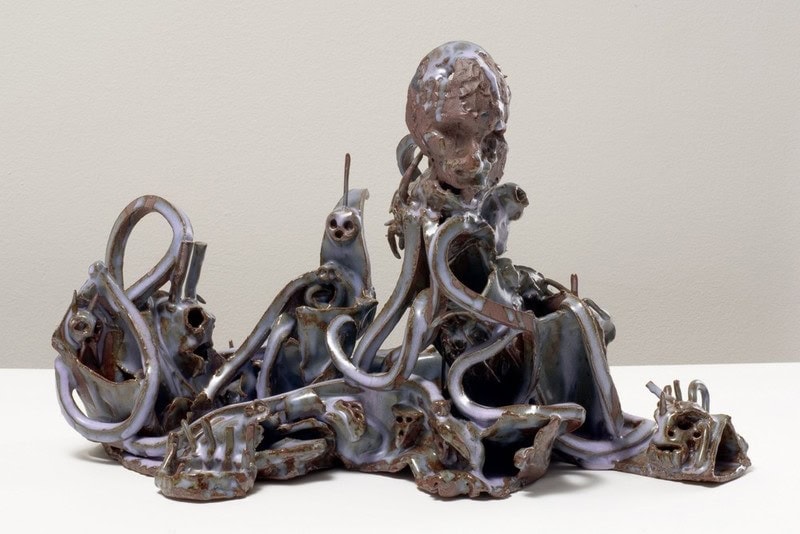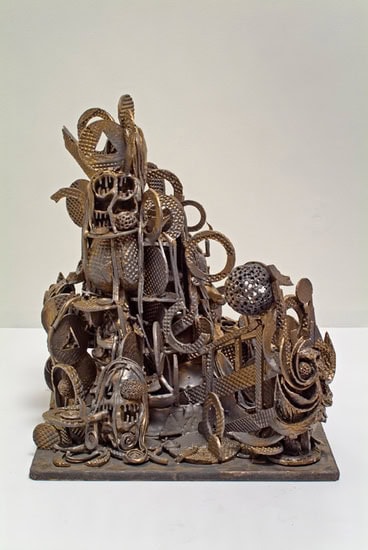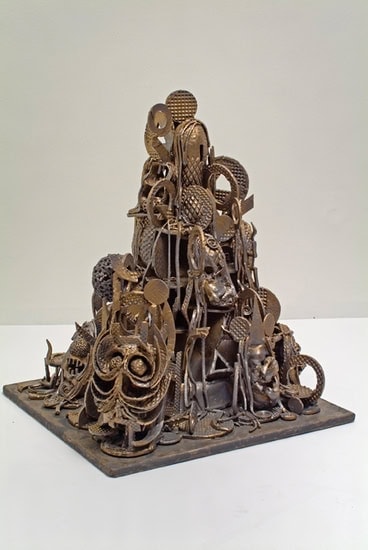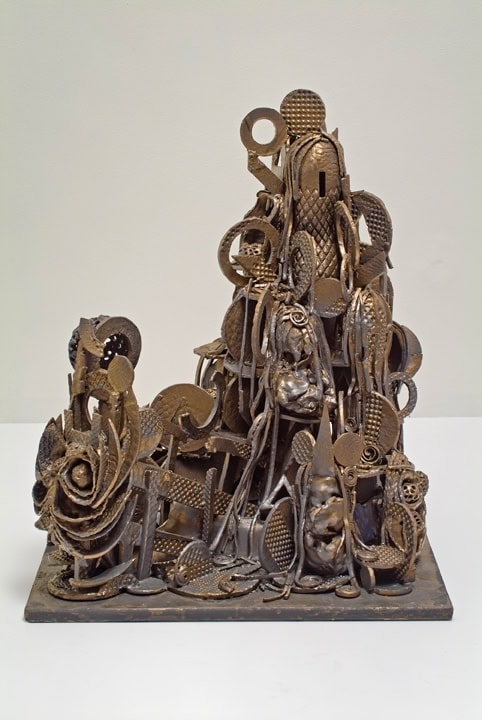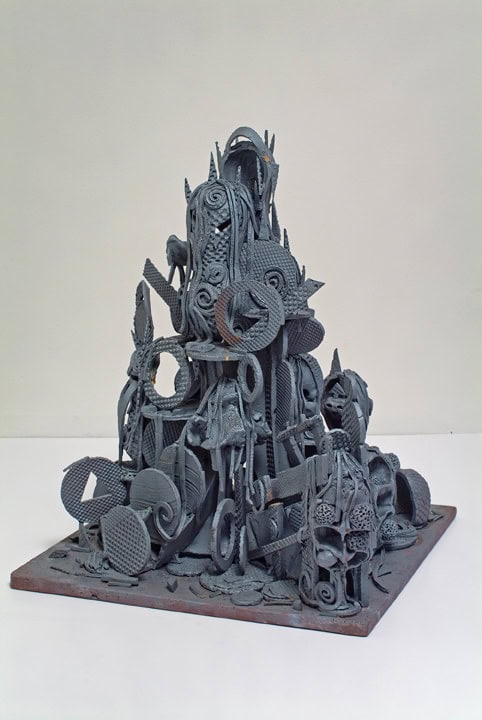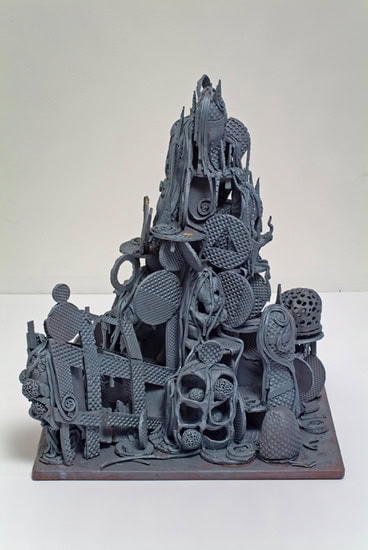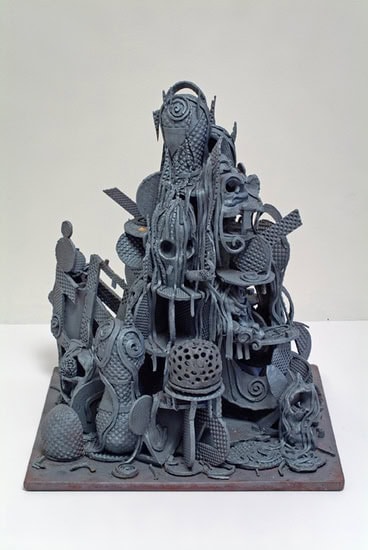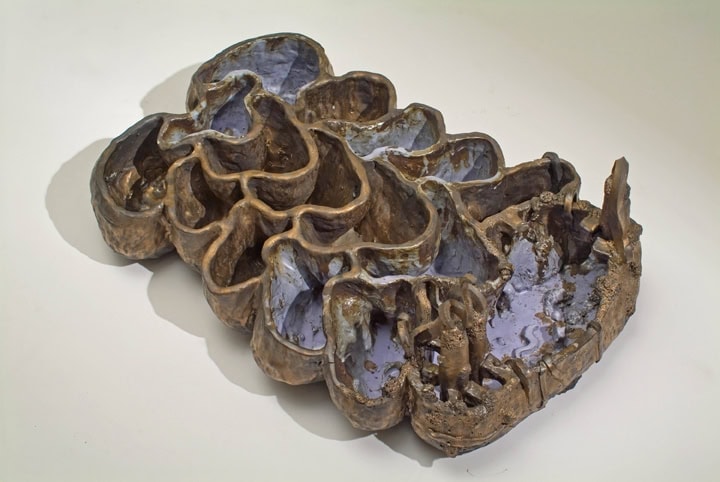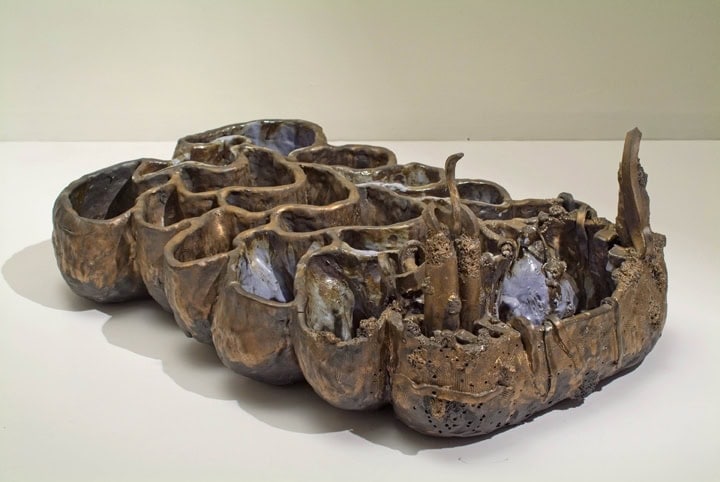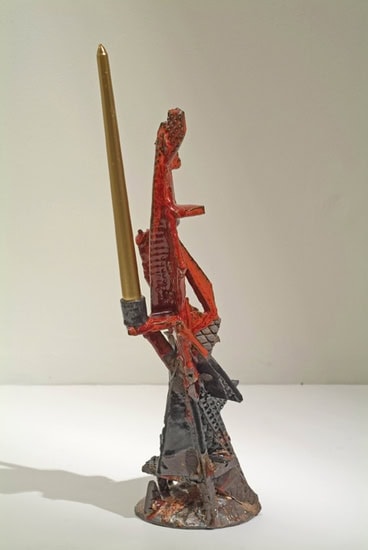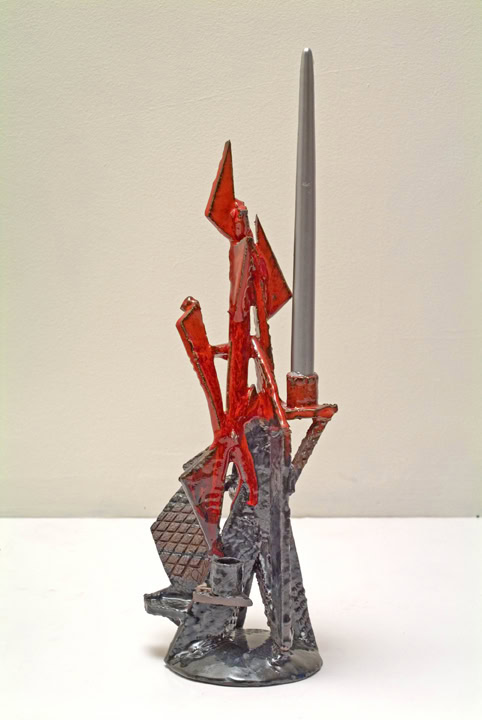 Press Release
For the project room exhibition, Tam Van Tran has created a group of ceramic works as well as a large, undulating painting.
Tran's work deals with a diverse array of subject matter, ranging from natural phenomena and architectural structures to science fiction and pop culture, which he meticulously dissects and re-assembles to form an intricately crafted whole. The idea of constructing an assemblage from a myriad of sources is also reflected in Van Tran's utilization of countless processes and materials to create his multi-media works, which often straddle the line between drawing, painting, and sculpture.
The ceramic sculptures are built by collaging together thin slabs of clay that have been pressed and cut out in circular shapes and a variety of surface textures. The sculptures are at once architectural tableaus and candle-holders, planters, and birdbaths, combining references to California's rich history of ceramic art and the idea of functional sculpture with a sympathy for the mundane and for pop culture icons like H.R. Giger and M.C. Escher. The painting, crafted from acrylic paint and spirulina algae, deftly synthesizes seemingly incompatible materials and concepts, and, like the sculptures, explores these themes through a rich and fastidiously worked surface.
Tam Van Tran has had solo exhibitions at the Blaffer Gallery at the Art Museum of the University of Houston, Texas, and at the Knoxville Museum of Art, Tennessee. His work was included, among other exhibitions, in the 2004 Whitney Biennial, Whitney Museum of American Art, New York; in Supervision at the Institute of Contemporary Art Boston; in Around About Abstraction, Weatherspoon Art Museum, NC; in Topographies at the San Francisco Art Institute, San Francisco, CA; in International Paper, UCLA Hammer Museum, Los Angeles; in In the Making: Drawings from a Private Collection, University of Massachusetts, Amherst; and in the Drawing Biennial at the Weatherspoon Art Gallery, Greensboro, NC.
Susanne Vielmetter Los Angeles Projects is located at 5795 West Washington Blvd in Culver City, between Fairfax and La Cienega. Gallery Hours are Tuesday through Saturday from 11 am – 6 pm and by appointment. Directions: Coming from downtown, take the 10 frwy west, exit at the Washington / Fairfax exit, turn left, it's the second building on your right. 10 frwy coming from the west side, take the Fairfax exit, turn right on Fairfax, turn immediately right on Washington Blvd, the building is the second on your right, next to the Dunn Edwards store.