Images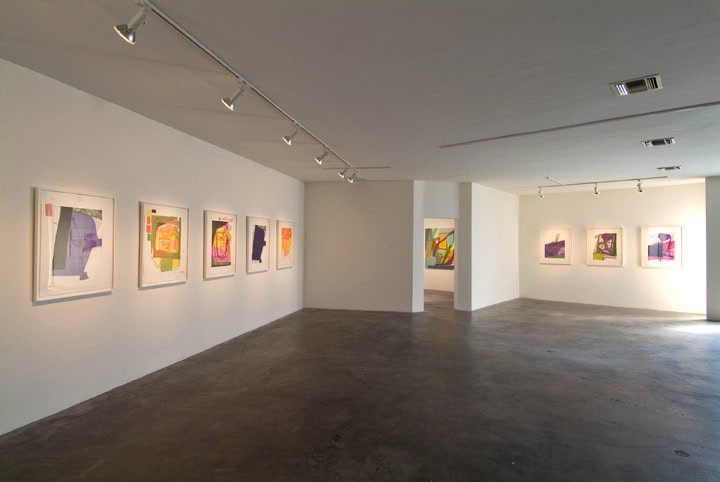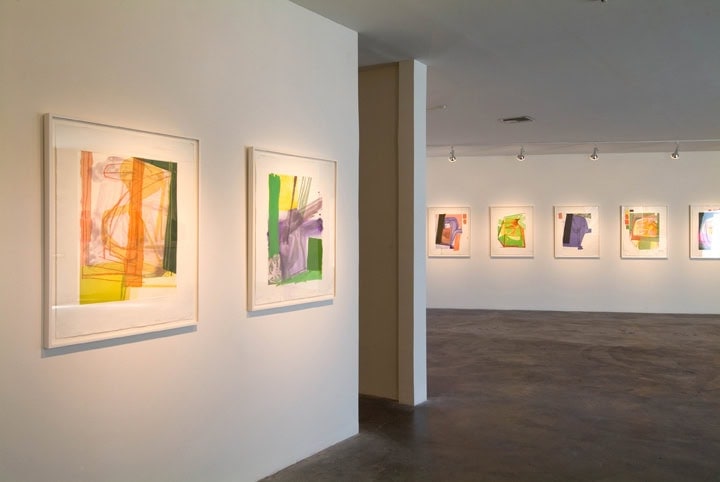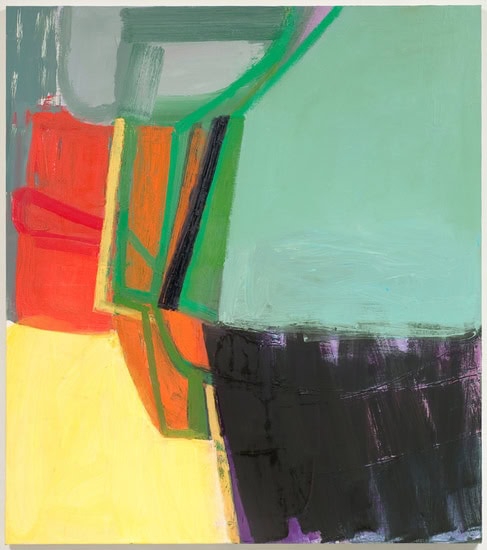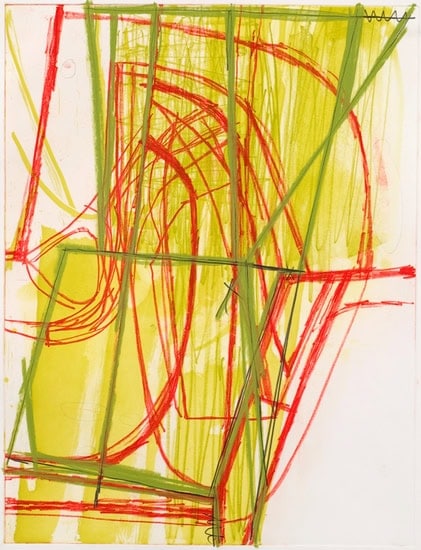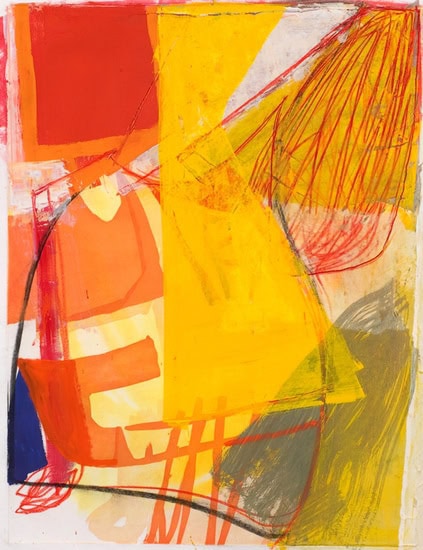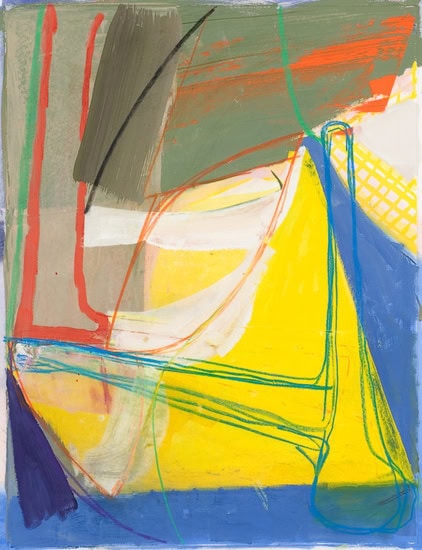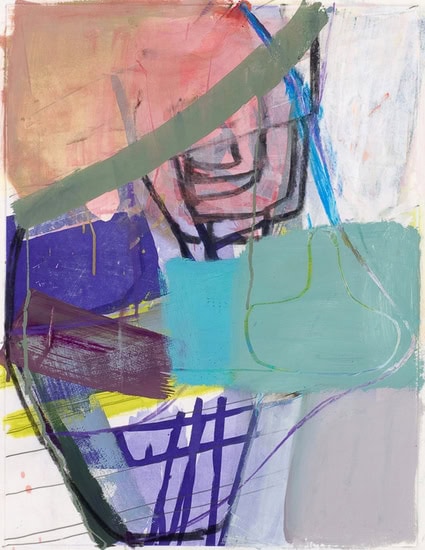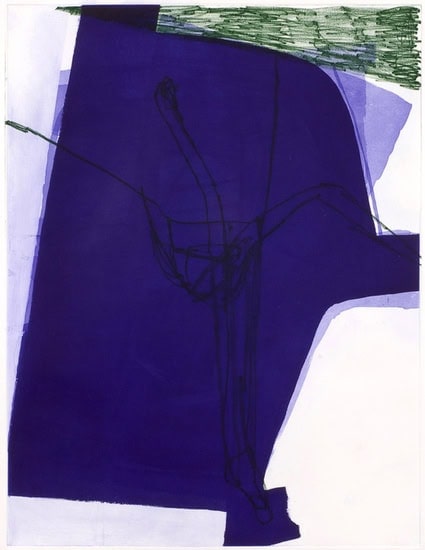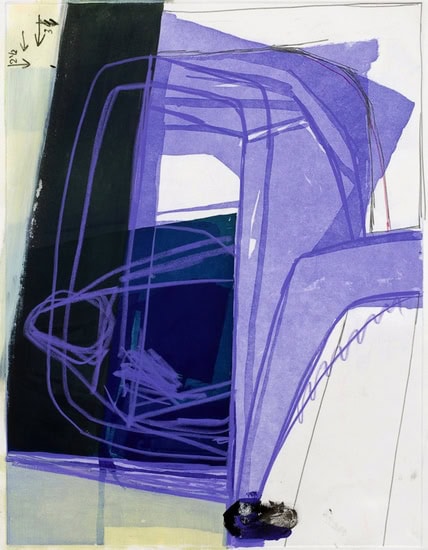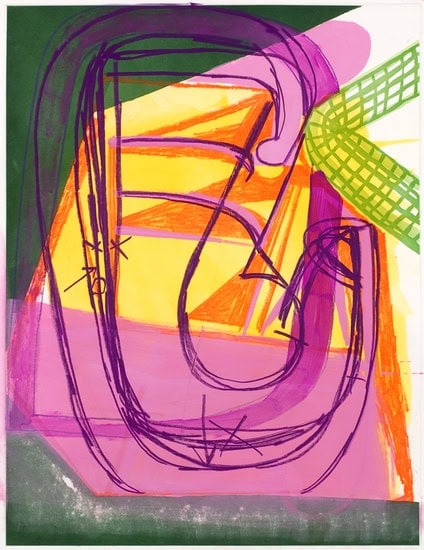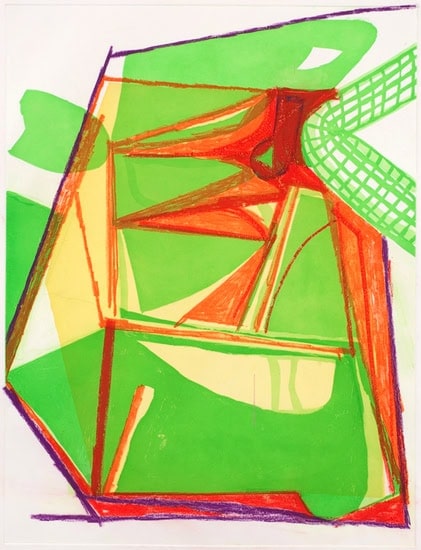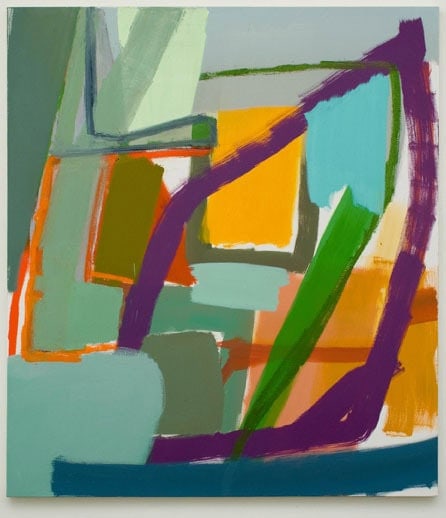 Press Release
Susanne Vielmetter Los Angeles Projects is pleased to present a solo exhibition of new work by Amy Sillman.
On view will be twenty three works on paper that are essentially the thinking process for an edition of etchings that the artist made with Crown Point Press last year. In the printing studio, Sillman experimented with different layers and worked over her proofs with gouache, chalk and pencil, transforming the etched images into their final state. The resulting works are a series of raw drawings on paper, with scribbled notes and color patches in the margins. Conflating figurative and abstract elements, they trace Sillman's train of thought and expose the mental thread that flows into the process of making a work.
Like no other contemporary painter, Amy Sillman has cultivated an attitude of awkwardness and doubt in her work. Her answer to a history of gestural painting which drives towards the heroic is a body of work where the parameters are thrown into uncertainty. In her paintings, cartoonish creatures, discomfited characters, and awkwardly extruding body parts mingle seamlessly with serious brush work and severe compositions. The figure is often a rather uncomfortable and self-conscious being, adding a sense of hilarity to the otherwise rigorous composition. Sillman's portraits of couples talk less about the relationship between those couples and more about the awkwardness of the artist making a painting of a couple.
The works on view in this exhibition trace like no other body of work how this attitude of uncertainty, this antidote to the assured gesture, materializes. Many of the jewel-like compositions contain recurring etched motives that dramatically shift their focus as the overall composition transforms. Like the paintings shown in Sillman's recent solo exhibition at the Hirshhorn Museum, these works on paper show remnants of her earlier drawings of couples. Here, as in Sillman's best works, the figurative and the abstract join in awkward matrimony.
Amy Sillman received her MFA in Painting at Bard College in 1995. She has received numerous awards and fellowships, among them the John Simon Guggenheim Memorial Foundation Fellowship in Painting, the Louis Comfort Tiffany Foundation Award, the Joan Mitchell Foundation Fellowship, the Pollock-Krasner Foundation Fellowship and a NEA Fellowship in Painting. Her work has been exhibited in recent solo exhibitions at the Hirshhorn Museum and Sculpture Garden, Washington, DC; at the Tang Museum, at Skidmore College, Saratoga Springs, New York; and at the Blaffer Gallery, University of Houston Art Museum, Houston, TX. Group exhibitions include, among others, "Oranges and Sardines: Conversations on Abstract Painting with Mark Grotjahn, Wade Guyton, Mary Heilmann, Amy Sillman, Charline von Heyl, and Christopher Wool", UCLA Hammer Museum, Los Angeles; "Prospect.1 New Orleans", International Biennial, New Orleans; the 2004 Whitney Biennial at the Whitney Museum of American Art, New York, NY; and exhibitions at the Institute of Contemporary Art, University of Pennsylvania, Philadelphia, at the Brooklyn Museum, Brooklyn, NY; at the Carnegie Mellon University, Pittsburg; at the Palm Beach Institute for Contemporary Art, Lake Worth, at the Staatsgalerie Stuttgart, Germany; at the Weatherspoon Gallery, University of North Carolina. Amy Sillman is represented in New York by Sikkema Jenkins, Inc. This is her third solo exhibition at the gallery.