Images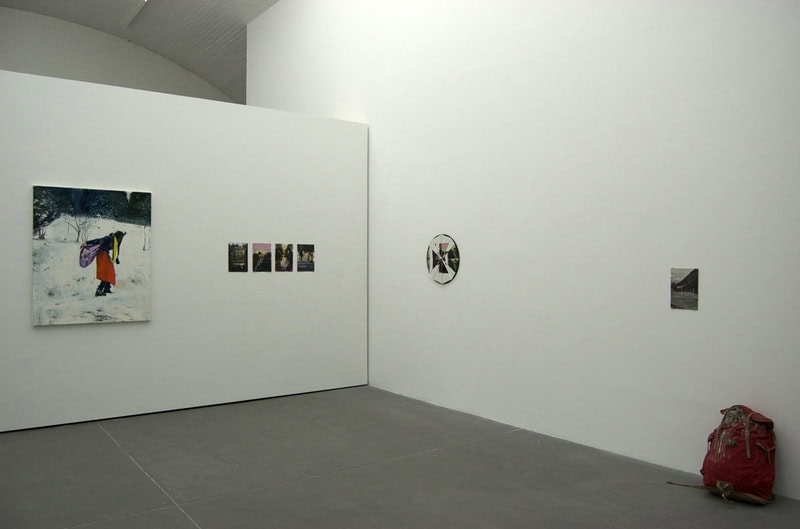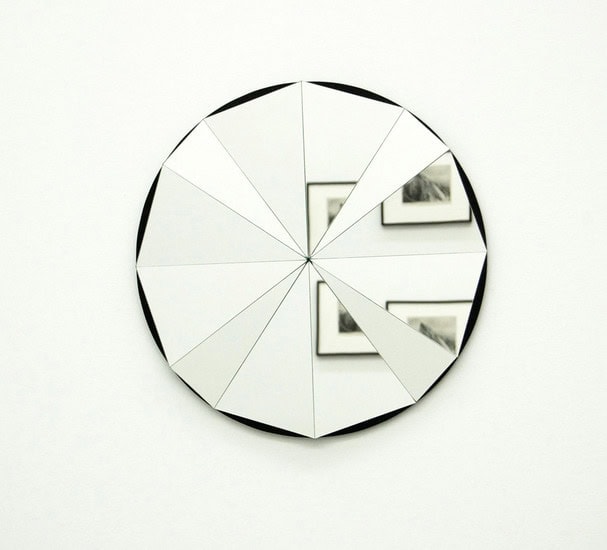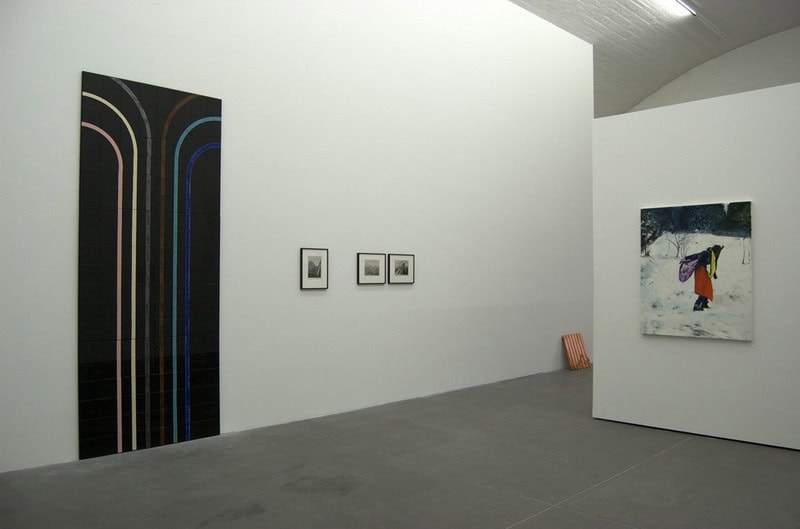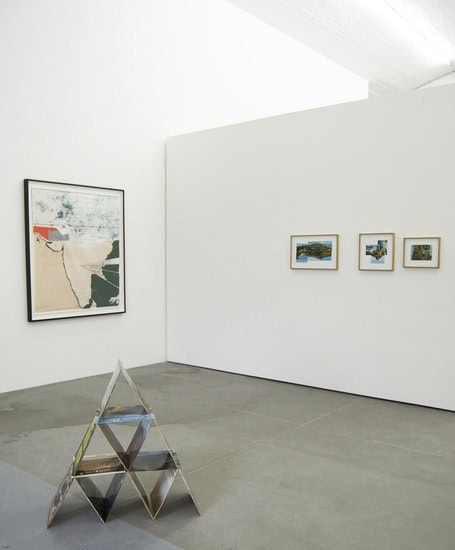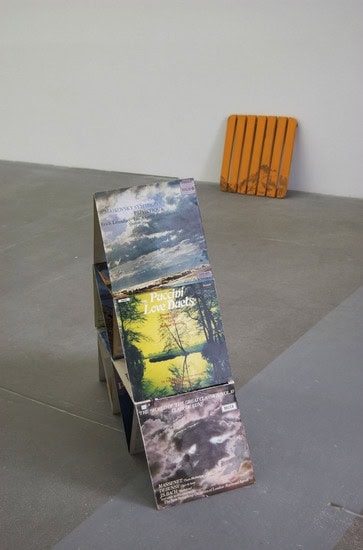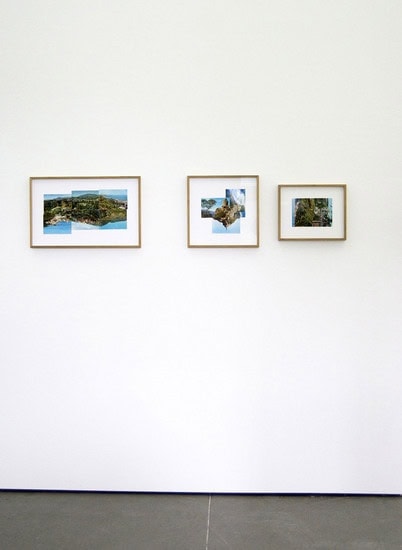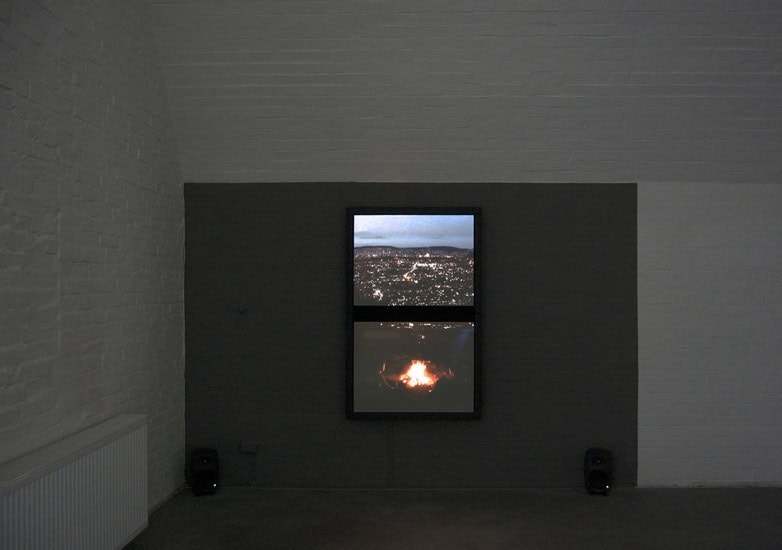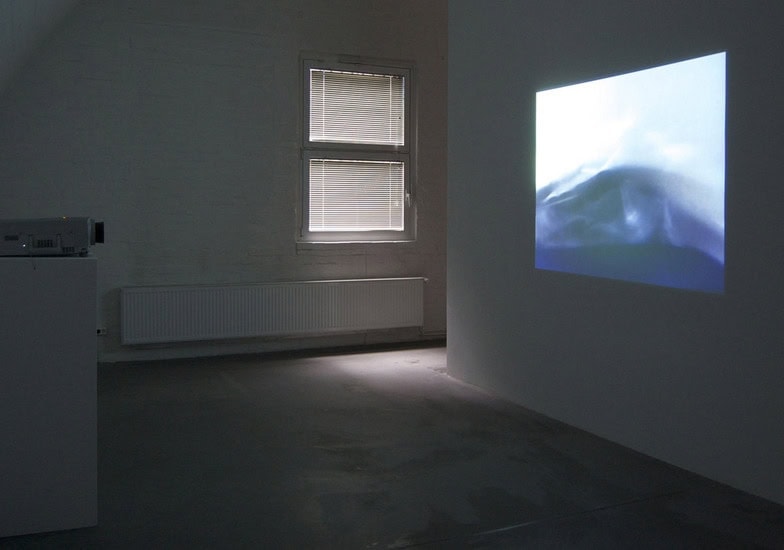 Press Release
Susanne Vielmetter Berlin Projects is pleased to present a summer exhibition curated by Katharina Fichtner. In unsren Herzen brennt eine Sehnsucht (In our heart a longing burns) leads us into the mountains, to those places of longing that have had great appeal to generations of artists for hundreds of years, and continue to do so to the present day.
The mountains in their untouched state were originally considered to be residence to both the godly and the demonic, once feared for their insuperability. With the emergence of alpinism and the gradual development of tourism in the 19th century, a new enthusiasm for the mountains arose, which was shared by many artists. In particular the avant-garde and the members of the reform movements of the early 20th century were struck by the alpine world in its unspoiled state. In the Alps, artist-groups and communities were looking for an alternative environment to the increasingly crowded cities – like the famous Monte Verità. Here, close to the mountain peaks, one could feel connected to the cosmic energies that seemed to give bracing power to utopian ideas and holistic conceptions.
Today, with the dominance of tourism, mountains can no longer be seen as places of refuge in the search for alternative approaches to art and life. The myth of the unspoiled alpine world has become a cliché; the fantasy of a unity between humans and nature, if it ever existed, cannot be maintained. Still, the subject has lost none of its charisma. The mountains with their sublimity, as imagined places of refuge, as mystical-religious lieus or as a target of identification, seem to exert a special force which is still employed by artists today. Whether they use it to express an undefined longing, to address a failed utopia or a long lost past, it is the awareness of the loss and of the unattainability, that is immanent to the subject.
The exhibition, In unsren Herzen brennt eine Sehnsucht shows works of seven artists that explore the mountains and their manifold levels of meaning. In his paintings and collages Till Gerhard refers to iconographies of ancient traditions, which have their roots in the heathen mindscape and the rites of the Alpine region. These traditions repeatedly continue to fascinate generations on a quest for spirituality and holism. The cultic experience of nature is also central to Nan Hoover's video "Returning to Fuji". In this work she artificially reconstructs the transition of morning, noon and night, at Japan's Holy Mountain through a subtle change of light and shadow. Conjuring sound effects complement the abstract depiction of a mountain, draped in mystical clouds, changing gradually its shape and finally only observable as an abstract form. With her drawings and sculptures Claudia Wieser refers to the formal language and stylistic elements of an utopian modernism, to the expressionistic architectural plans of Bruno Taut, which looked to the remarkable forms of the alpine landscape. In adopting the abstract geometric forms and reflecting them in the imagery of the mountains, she questions and reinterprets these utopian models for today. In the drawing of Michael Müller a thin pencil-line connects the Indian cities Chandigarh and Auroville. Here, embedded in the Himalayas and in the deep south of the Indian subcontinent, the modern utopian ideas took form in the realization of new cities. In an abandoned region of the Himalayas, Le Corbusier could realize his vision of a modern city whereas Auroville embodied the dream of an "urban model of human unity and an implemented, multi-ethnic society". Within the reality of contemporary India these two cities form islands, linked only by the fictive rail of the "Utopia Express". The work of Björn Braun contains traces of the longing for a long gone past or far away places. His installation "Schweizer Krankheit" (Swiss Disease) is dedicated to a disease that was first diagnosed in the 17th century amongst Swiss foreign legionnaires. They were afflicted by an emotional condition of deep homesickness and melancholy that was ascribed to the loss of a familiar realm of perception. The only cure was returning home into the Swiss mountains. The video-installation "Lagerfeuer" (Campfire) by Andreas Lorenschat describes the longing for an experience of elemental forces. The scenery at the campfire conjures up the feeling of longing while never satisfying it: the lights and noises of a nearby city perturb the romantic scenery. In his works Damien Roach depicts a loss – the loss of the fantasy of the authentic and unspoiled nature of the mountains, which, considering mass-tourism and economic commercialization, can hardly be maintained. With discreet interventions in the imagery of the everyday, often not visible at first sight, he opposes the banal with the sublime and suddenly, in the scratches of lacquer on the tabletop, an image of a dream-like mountain panorama appears.
July 19 –August 23, 2008, Thursday – Saturday from 11 am – 6 pm
Reception: July 18, 7 – 9 pm
For images and press material, please contact Tobias Vielmetter at tobias@vielmetter.com. Susanne Vielmetter can be reached at susanne@vielmetter.com.
SUSANNE VIELMETTER BERLIN PROJECTS is located at Holzmarktstrasse 15/18 in Berlin Mitte. From the U/S train stop Jannowitzbrücke turn right and walk approximately 300 meters towards the "Aral" gas station. At the "Aral" gas station turn right towards the galleries which are located in the arched spaces underneath the rail road tracks. Gallery hours are Tuesday – Saturday from 11 am – 6 pm
Susanne Vielmetter Berlin Projects freut sich vom 19. Juli – 23. August eine von Katharina Fichtner konzipierte Gruppenausstellung präsentieren zu können: In unserem Herzen brennt eine Sehnsucht führt uns in die Berge, zu jenen Sehnsuchtsorten, die seit über hundert Jahren auf ganze Künstlergenerationen eine starke Anziehungskraft ausgeübt haben – und das bis heute tun.
Von jeher galten die Berge in ihrer Unberührtheit als Orte, an denen sowohl die Götter als auch das Dämonische zu Hause waren. Waren sie einst wegen ihrer Unüberwindbarkeit gefürchtet, so entwickelte sich parallel zum aufkommenden Alpinismus und zur allmählichen touristischen Erschließung im 19. Jahrhundert eine neue Begeisterung für die Berge, die auch von vielen Künstlern mitgetragen wurde. Insbesondere die Avantgardisten und Reformbewegungen des frühen 20. Jahrhunderts fühlten sich von der Ursprünglichkeit der Bergwelt angezogen. Künstler- und Lebensgemeinschaften suchten in den Alpen – wie auf dem berühmten Monte Verità – eine Gegenwelt zu den zu eng gewordenen Städten. Hier, nahe den Gipfeln fühlte man sich mit den kosmischen Energien verbunden die utopischen Gedanken und ganzheitlichen Entwürfen eine anregende Kraft zu verleihen schienen.
Angesichts ihrer vollständigen touristischen Erschließung können die Berge heute nicht mehr als Fluchtpunkte auf der Suche nach alternativen Kunst- und Lebensformen dienen. Der Mythos der unberührten Bergwelt ist zum Klischee geworden, die Fantasie von einer Einheit von Mensch und Natur – wenn es sie überhaupt je gegeben hat – ist nicht zu halten. Und dennoch scheint das Motiv nur wenig von seiner Strahlkraft eingebüsst zu haben. Die Bergwelt scheint in ihrer Erhabenheit, als imaginativer Fluchtort, als mythisch-religiös besetzter Raum oder als Identifikationspunkt noch immer eine besondere Kraft auszuüben, die sich Künstler auch heute noch für ihre Arbeit zu nutze machen. Sei es um eine unbestimmte Sehnsucht auszudrücken, um fehlgeschlagene Utopien oder eine längst verlorene Vergangenheit zu adressieren – das Wissen um den Verlust und das Unerreichbare ist dem Motiv immanent.
Die Ausstellung In unseren Herzen brennt eine Sehnsucht zeigt Arbeiten von sieben Künstlern, die die Bergwelt und ihre vielfältigen Bedeutungsebenen ausloten. Till Gerhard schöpft für seine Malereien und Collagen aus einem Fundus an Urbildern. Er sucht nach den Spuren uralter Traditionen, die ihre Wurzeln in der heidnischen Vorstellungswelt und den Bräuchen der Alpenregionen haben und die immer wieder eine Faszination auf die Sinnsuchenden verschiedener Generationen ausgeübt haben. Die kultische Naturerfahrung steht auch im Zentrum von Nan Hoovers Video "Returning to Fuji" in dem sie den Wandel von Morgen, Mittag und Abend am heiligen Berg der Japaner durch die subtile Veränderung von Licht und Schatten künstlich nachstellt. Beschwörende Toneffekte ergänzen die abstrahierte Darstellung eines, in mystische Wolken gehüllten Berges, der allmählich seine Gestalt verändert und schließlich nur noch als abstrakte Form wahrgenommen werden kann. In ihren Zeichnungen und skulpturalen Arbeiten greift Claudia Wieser auf das Formenvokabular der utopischen Moderne zurück, wie auf die expressionistischen Architekturentwürfe von Bruno Taut, für die die markanten Formen der alpinen Landschaft Vorbild waren. Indem Wieser die abstrakten Formen aufgreift, sich aneignet, und neu mit der Bilderwelt der Berge spiegelt, gelingt ihr eine Befragung und Neuformulierung des utopistischen und weltreformerischen Gedankenguts dieser Zeit. Nur eine dünne Bleistiftlinie verbindet in der Zeichnung von Michael Müller die beiden indischen Planstädte Chandigarh und Auroville. Hier am Fuße des Himalaja und im Süden des indischen Subkontinents haben die modernen gesellschaftlichen Utopien in der Konzeption von Städten Gestalt angenommen; hier im Nichts gebaut konnte Le Corbusier mit Chandigarh seine Vorstellung einer modernen Stadt umsetzen und wurde mit Auroville ein "urbanes Modell menschlicher Einheit und gelebter Völkerverständigung" entwickelt. Wie Inseln liegen die beiden Städte in der gesellschaftlichen Realität Indiens – nur durch die fiktive Stecke des Utopia-Express verbunden. In den Arbeiten von Björn Braun finden sich Spuren von der Sehnsucht nach einer längst verlorenen Vergangenheit oder weit entfernten Orten. Seine Installation "Schweizer Krankheit" widmet sich einem Leiden, das im 17. Jahrhundert bei Schweizer Fremdenlegionären diagnostiziert wurde, die von einem melancholischen, von Heimweh begleiteten Seelenzustand geplagt wurden, der auf den Verlust der vertrauten Vorstellungswelt zurückführt wurde. Nur durch die Rückkehr in die Heimat der Schweizer Berge versprach man sich damals Heilung. Die Videoarbeit von Andreas Lorenschat "Das Lagerfeuer" beschreibt die Sehnsucht nach dem Erleben elementarer Kräfte: Mit der Szene am Lagerfeuer wird dieses Sehnsuchtsgefühl beschworen, aber schließlich nicht eingelöst. Durch das Eindringen zivilisatorischer Geräusche und die Lichter einer Stadt, scheitert der Versuch einer Verzauberung, die das romantische Motiv hervorrufen will. Damien Roach macht in seinen Arbeiten einen Verlust sichtbar – den Verlust der Fantasie von einer ursprünglichen und unberührten Natur der Berge, die angesichts einer vollständigen touristischen und wirtschaftlichen Erschließung nur schwer aufrechterhalten werden kann. Mit kleinen, auf den ersten Blick gar nicht wahrnehmbaren Eingriffen in die Bilderwelt des Alltäglichen stellt er dem Banalen das Erhabene entgegen und auf einmal erkennt man in den Kratzern im Lack der Tischplatte ein Bergpanorama, einem Traumbild gleich.
19. Juli – 23. August 2008, Do – Sa. 11-18 Uhr
Eröffnung: 18. Juli , 19-21 Uhr
Bilder und Pressematerial erhalten Sie von Tobias Vielmetter unter tobias@vielmetter.com. Susanne Vielmetter kann unter susanne@vielmetter.com erreicht werden.
SUSANNE VIELMETTER BERLIN PROJECTS befindet sich in der Holzmarktstraße 15-18 in Berlin Mitte, direkt neben c/o – Atle Gerhardsen. Von der U/S Bahn-Haltestelle Jannowitzbrücke gehen Sie 300 Meter nach rechts bis zur Tankstelle. Die Galerien liegen rechts hinter der Tankstelle unter den S-Bahn-Bögen. Öffnungszeiten sind Dienstag bis Samstag von 11 bis 18 Uhr.