Images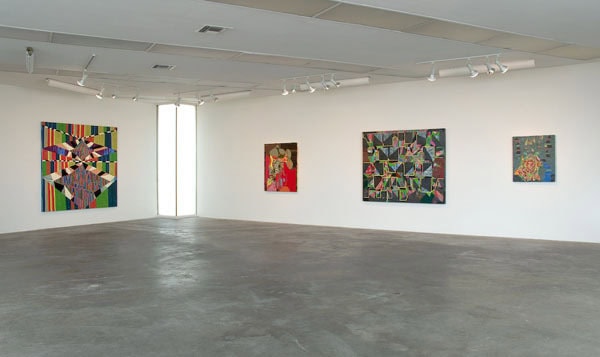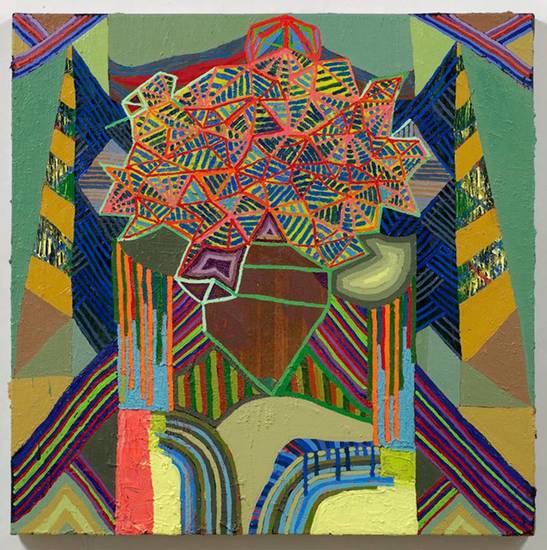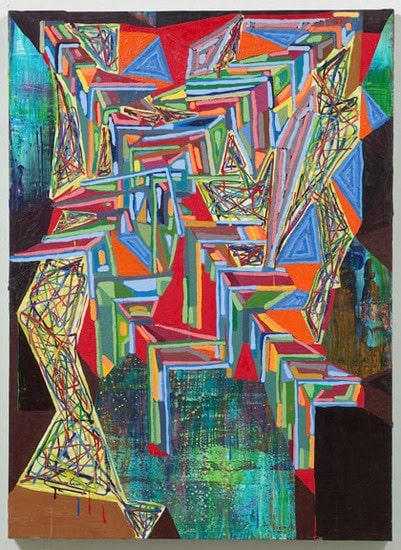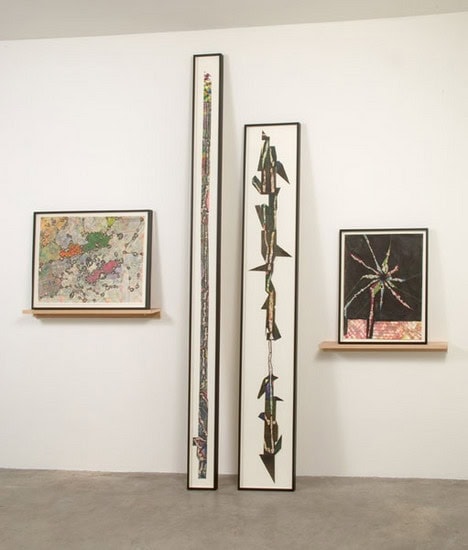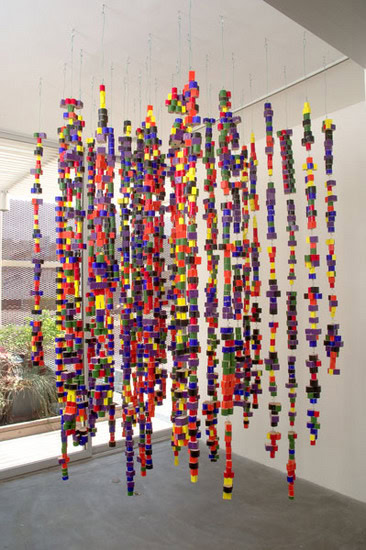 Press Release
Susanne Vielmetter Los Angeles Projects is pleased to present a solo exhibition with new paintings, drawings, sculptures and a film by Steve Roden. Steve Rodens work explores the relationship between systems of translation, and more specifically, how sound systems translate into visual form. His work develops from complex sets of self-imposed rules, much in the spirit of the systematic approach of early conceptual minimalism, and then folds highly intuitive strategies into this process. Over the last four years, Roden has built a body of paintings, drawings, and sculptures that were generated from fragments of a single twelve page music score. In each of the works, musical notes are translated into letter or numerical equivalents to be used as elements for image building, where a note might become a line, shape, color, or hand movement. The notes are played out in sequence and each pre-determined building block is combined with the next towards an intuitive whole. Containing somewhere between 60 and 200 notes, each work allows the structure of music to determine an intuitive process, a practice that Roden understands as fitting comfortably within the historical context of west coast abstraction.
Inspired by a range of architectural forms, from the Watts Towers to the early expressionist experiments of the Crystal Chain Group, the paintings in the exhibition become a physical manifestation of Goethes idea that architecture is frozen music. The drawings combine the stability of architecture with the fluidity of music, with a nod towards 20th century utopian architecture drawings, Bruno Taut's alpine architecture, and the calligraphic / ephemeral works of Henri Michaux and Brion Gysin. The film/video/sound piece was inspired by the recent discovery of the earliest known sound recording and the text 'Primal Sound' by Rainer Maria Rilke. A suite of four drawings called "Quartet" combines musical notations with parameters derived from one of Buckminster Fuller's prefabricated domes of the mid-1960's. These drawings take the forms of new scores that will be performed by musicians in the gallery during the exhibition.
Steve Rodens work was recently featured in the Mercosur Biennial in Porto Allegre, Brazil, and in Soundwaves at the Museum of Contemporary Art San Diego. He has had solo exhibitions at the Henry Art Museum in Seattle; at the National Museum of Contemporary Art (EMST), Athens; at the San Francisco Art Institute; at the Fresno Metropolitan Museum of Art and Science; at the Alyce de Roulet Williamson Gallery, Art Center College of Design, Pasadena; at the Tang Museum at Skidmore College, Saratoga Springs; at Pomona College Museum of Art, Claremont and the Santa Barbara Contemporary Arts Forum, Santa Barbara, among others. His work has been included in Park Sounds, Serpentine Gallery, London; in sounds like drawing, the Drawing Room, London; in In Resonance, Henry Art Gallery, Seattle; in "Listen" (part of Sons et Lumiere), Pompidou Center, Paris; in "Specific Objects: The Minimalist Influence", Museum of Contemporary Art San Diego, La Jolla; in "Treble", The Sculpture Center, New York; in "About Painting", The Tang Teaching Museum at Skidmore College, Saratoga Springs; in "audiolab 2", Centre George Pompidou Museum, Paris; in "Resonance 2", Stadtgalerie, Saarbrucken; in "Snapshot", UCLA Hammer Museum, Los Angeles & Miami MOCA, Miami, and in "Fall Selections 99", the Drawing Center, New York. Upcoming projects include a site specific sound installation in the Begijnhof in Kortrijk, Belgium, a collaboration with Stephen Vitiello in Marfa, Texas, and the multi- venue exhibition Hidden City in Philadelphia in 2009. Steve Roden was also a recent recipient of a California Community Foundation Getty Fellowship Grant.