Images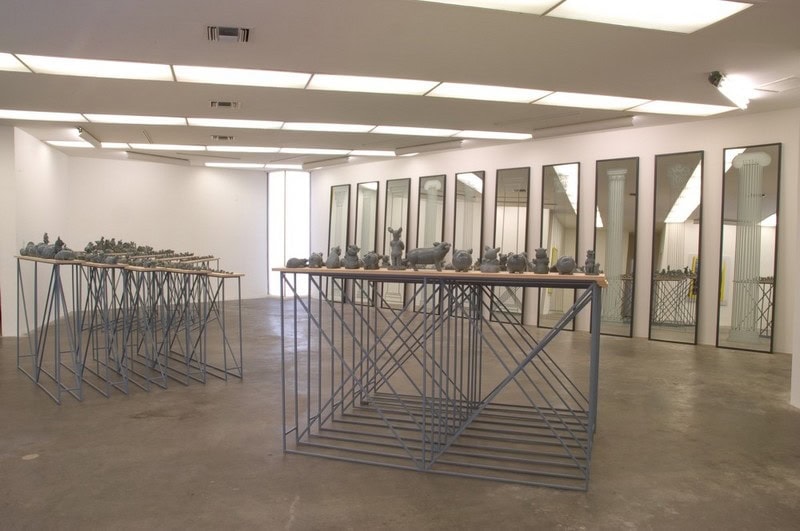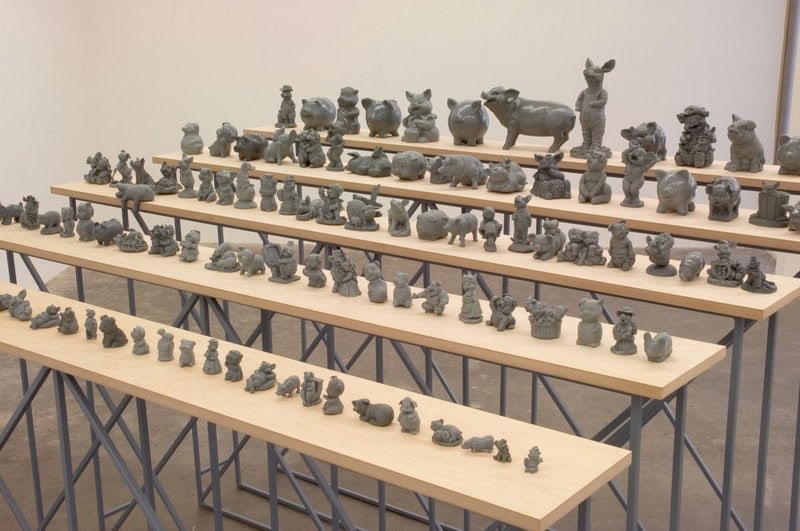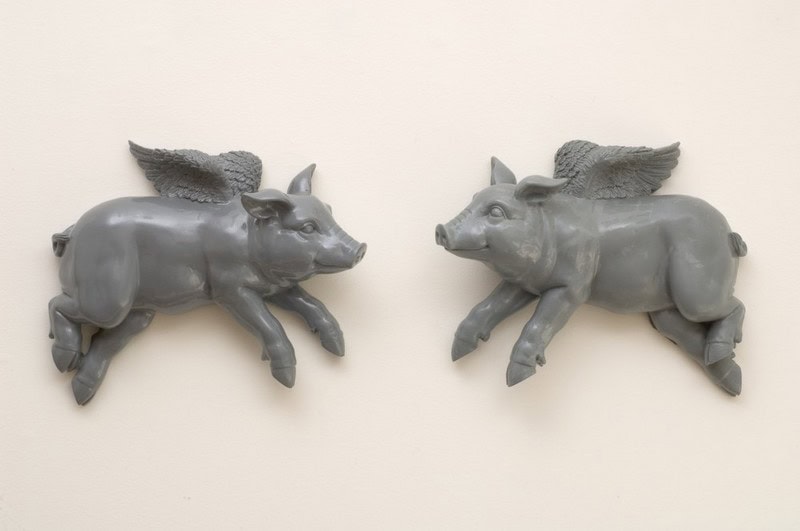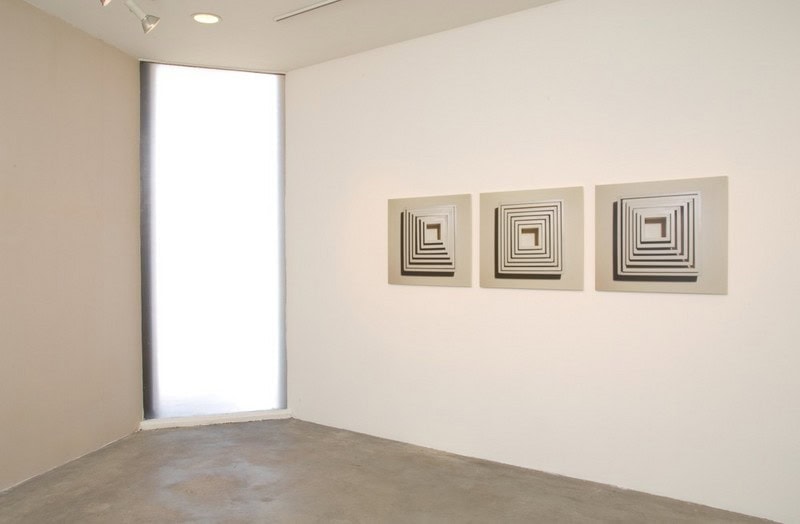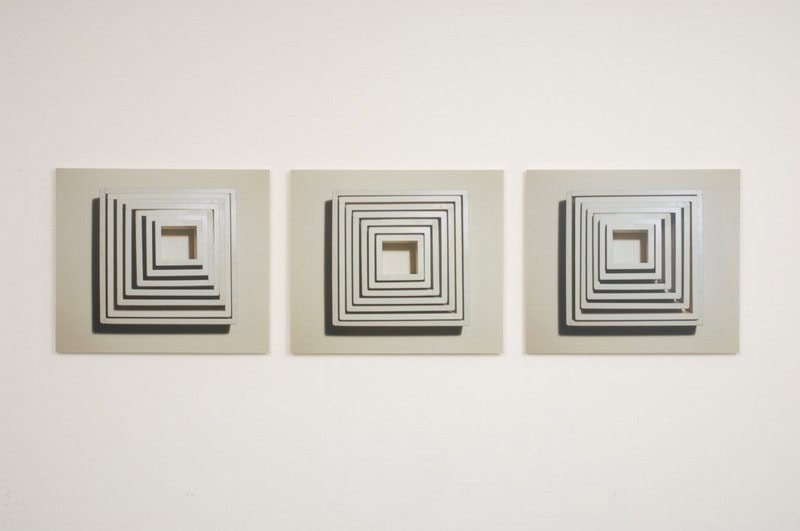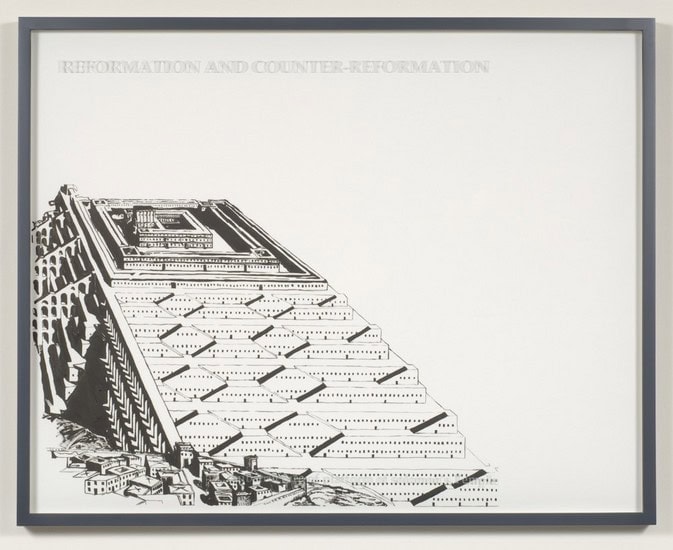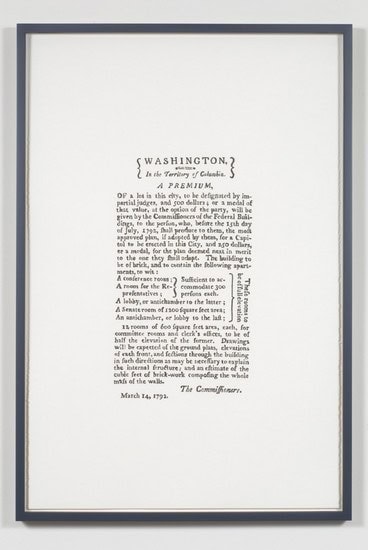 Press Release
Susanne Vielmetter Los Angeles Projects is pleased to present our first solo exhibition of works by Shana Lutker in the main exhibition space.
Entitled The Commiffioners, the exhibition centers around a newspaper ad taken out by Thomas Jefferson and the Capitol commissioners to find an architect for the Capitol building in Washington DC. Lutker uses the word play in the title (until the 19th Century, the letter s often appeared to look like the letter f) to continue a strategy of confusion and displacement that have been a characteristic of her work. Undermining the orderly and logical connections that we rely on between reality, time, and history, she draws connections back and forth in order to expose the tension between the individual and civilization, or the one and the many. In her previous work, she mined dream narratives to explore this tension and in this new body of work she uses this surrealist language to lay bare the power relationships inherent in the way we each internalize history, and make this public narrative part of our selves. This work continues, using a variety of media, to examine the subjects relationship to truth, history, and interpretation.
Drawing from actual objects and historical documents Lutker creates an installation that poses political and historical archetypes and metaphors: civilization (living things) and its relationship to power (in the form of architecture) as filtered through the imaginary (or history). Time plays a very important role, and each work in the exhibition undermines time's imposed order, leading to strange time-traps or conceptual whirlpools. On view are a series of columns etched in glass mirrors facing an audience of over 350 different pigs uniformly cast in gray plastic, arranged on rows of bleachers. The columns drawn into the mirrors denote the 5 orders of architecture, each stemming from a different ancient civilization, representing our different origins. The mirrors, on the other hand deny historythey are always current, reflecting their environment. The pigs, in their anthropomorphical silliness, are a reflection of humans projecting their image in a distorted and disturbing way. The congress of pigs faces off with the pillars, and the pillars reflect the pigs back at themselves. Together, they form a circuit that is both closed and yet open enough to leave room for interpretation. But most of all, it brings out the humor, the nonsensical, nonlinear and coincidental side of history.
Shana Lutker graduated with a MFA from UCLA in 2005 and she received her BA in 2000 from Brown University, Providence, RI. She has had recent solo exhibitions at Artists Space, New York, curated by Jeffrey Uslip, and at the CCA Wattis Institute, San Francisco, curated by Jens Hoffman. Her work was included in exhibitions at the Glassell CORE Program Gallery, Museum of Fine Art, Houston, the CCA Wattis Institute, San Francisco, Harris Lieberman, New York, in the 2006 California Biennial, Orange County Museum of Art, Sweeney Art Gallery, UC Riverside, DAmelio Terras, New York, the Tang Museum, Skidmore, Saratoga, Kunstverein Langenhagen, Langenhagen, Germany. She will be included in the upcoming California Biennial at the Orange County Museum of Art, curated by Lauri Firstenberg. She was also included in a project room exhibition at the gallery curated by Gosia Wojas in 2007.
Susanne Vielmetter Los Angeles Projects is located at 5795 West Washington Blvd in Culver City, between Fairfax and La Cienega. Gallery Hours are Tuesday through Saturday from 11 am – 6 pm and by appointment.