Images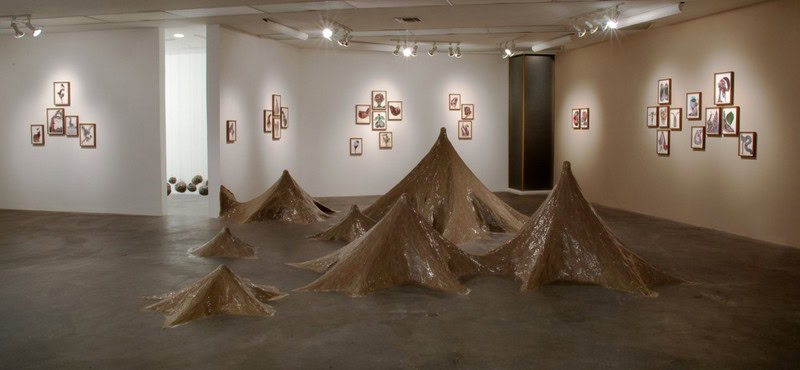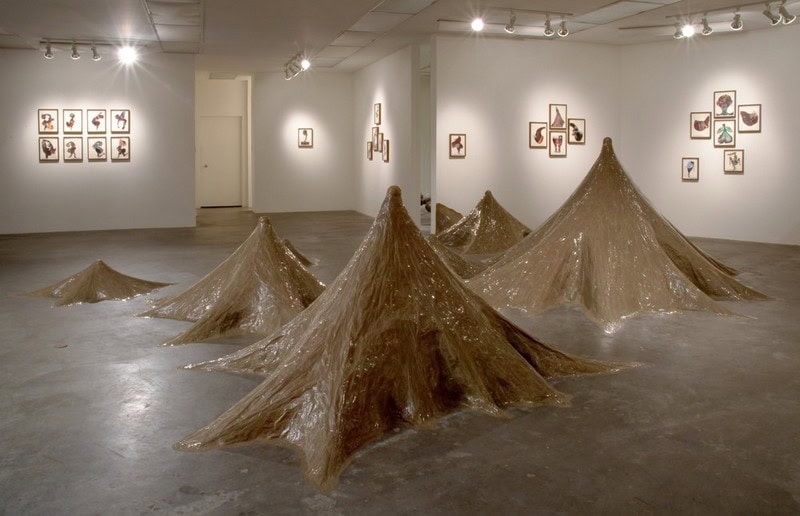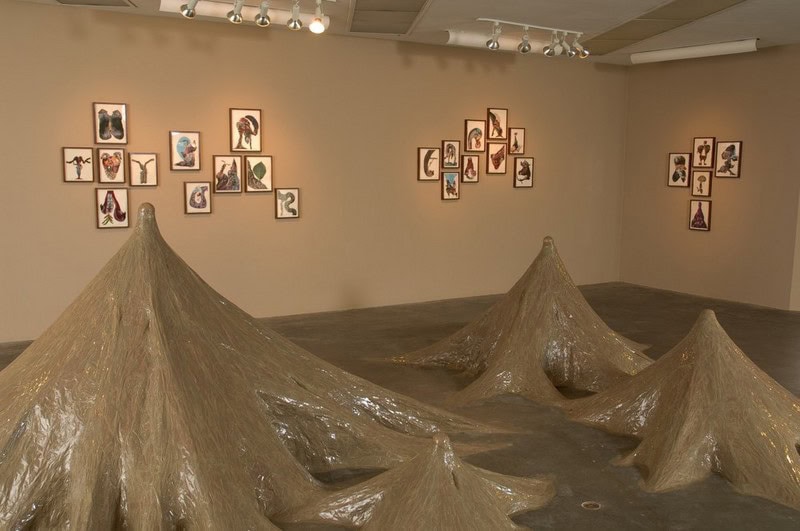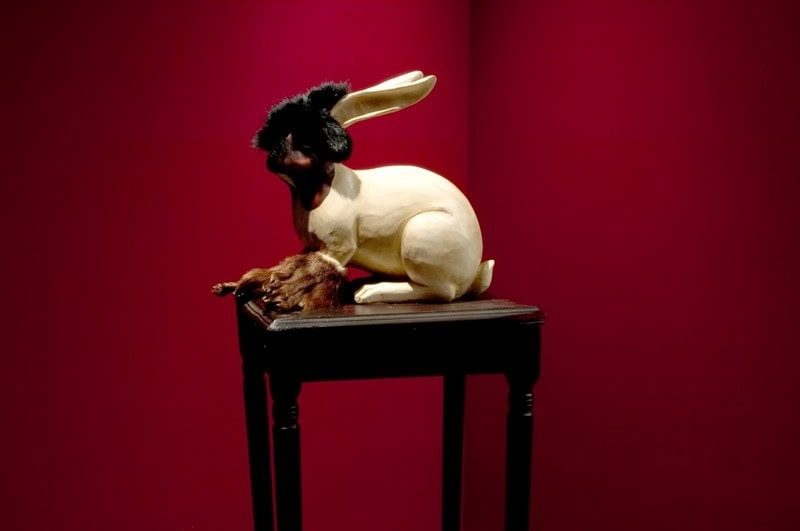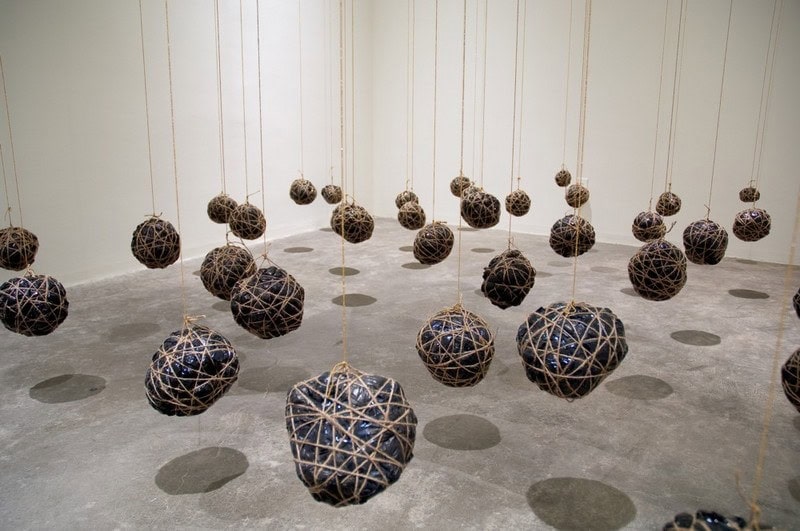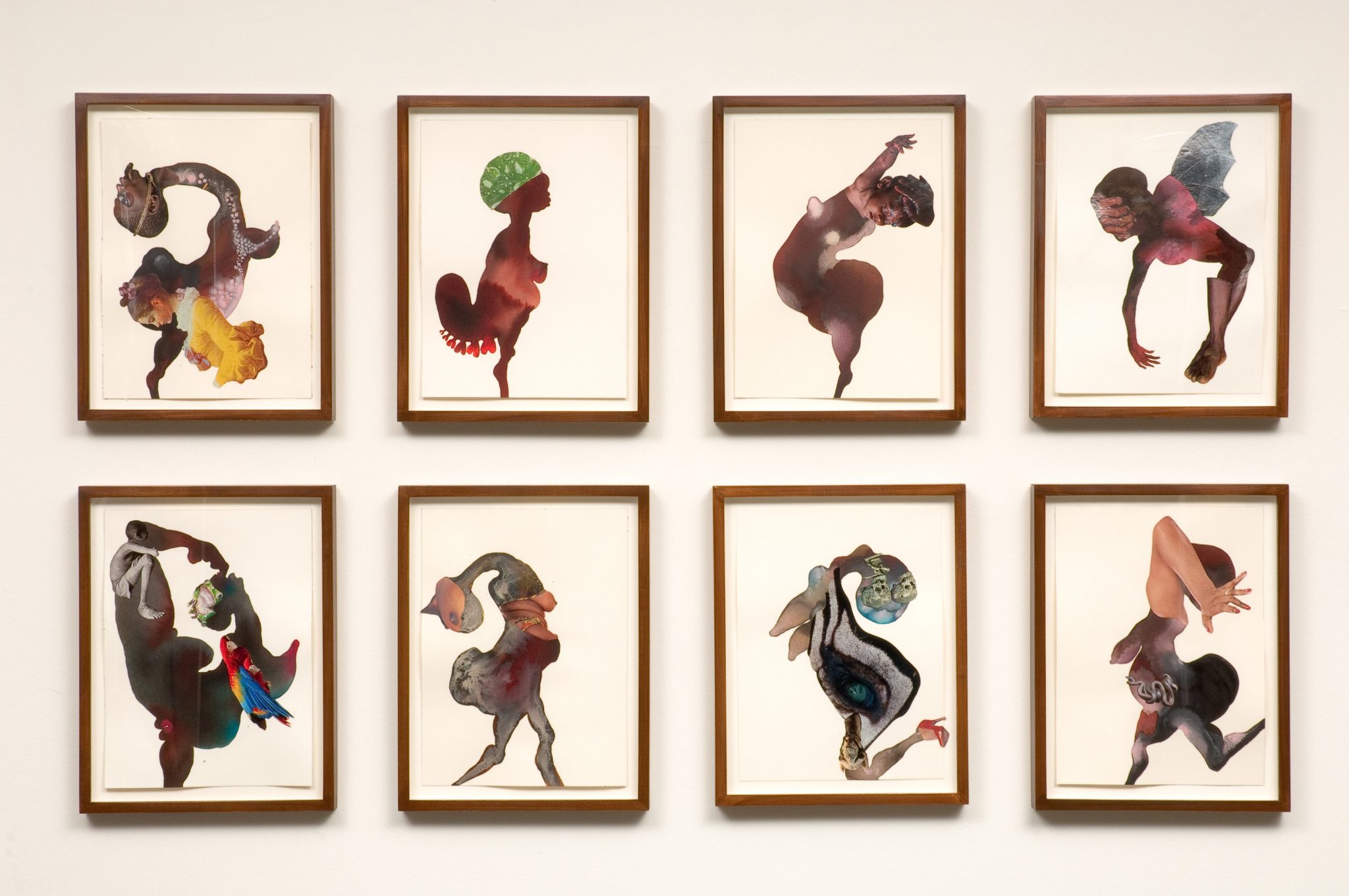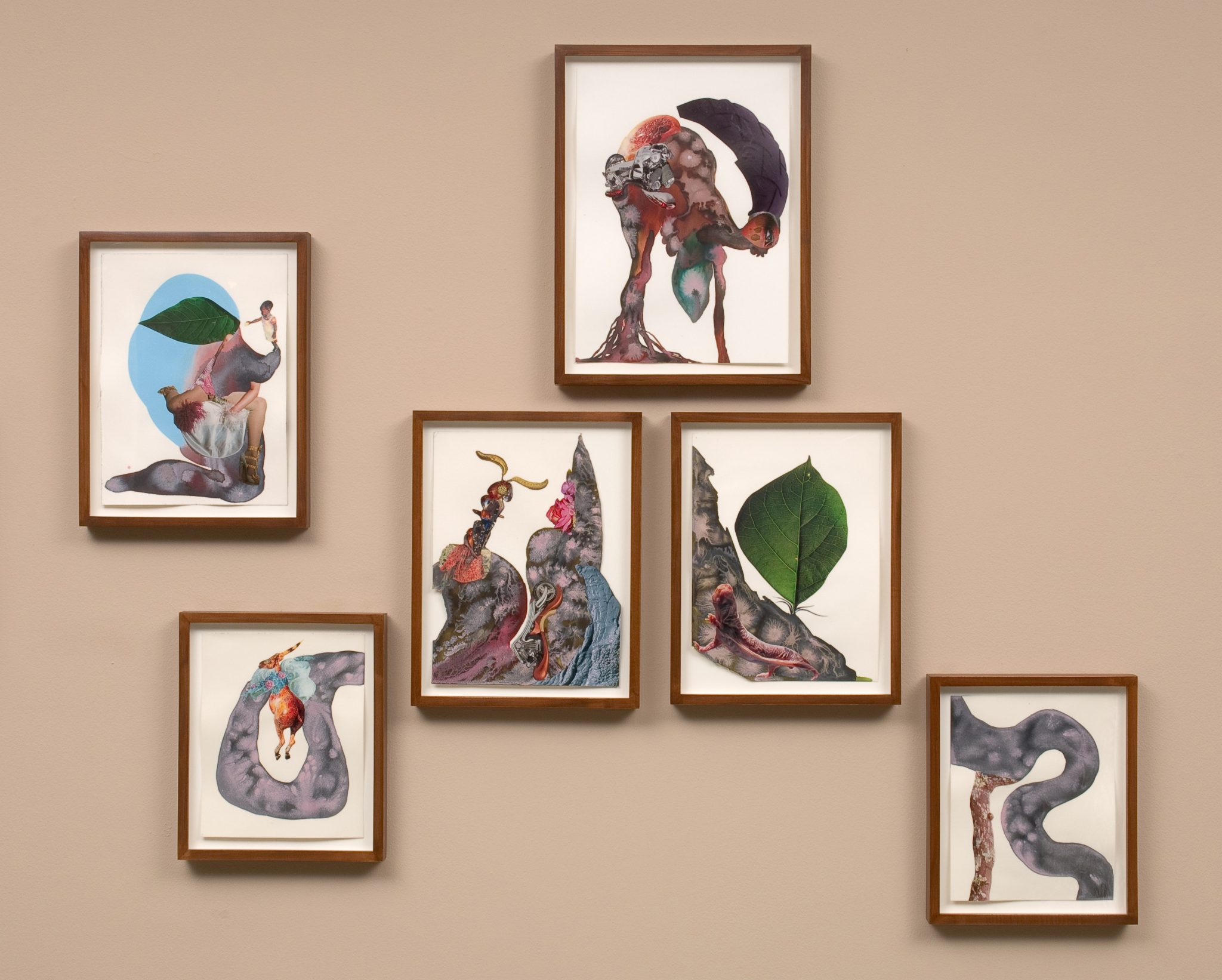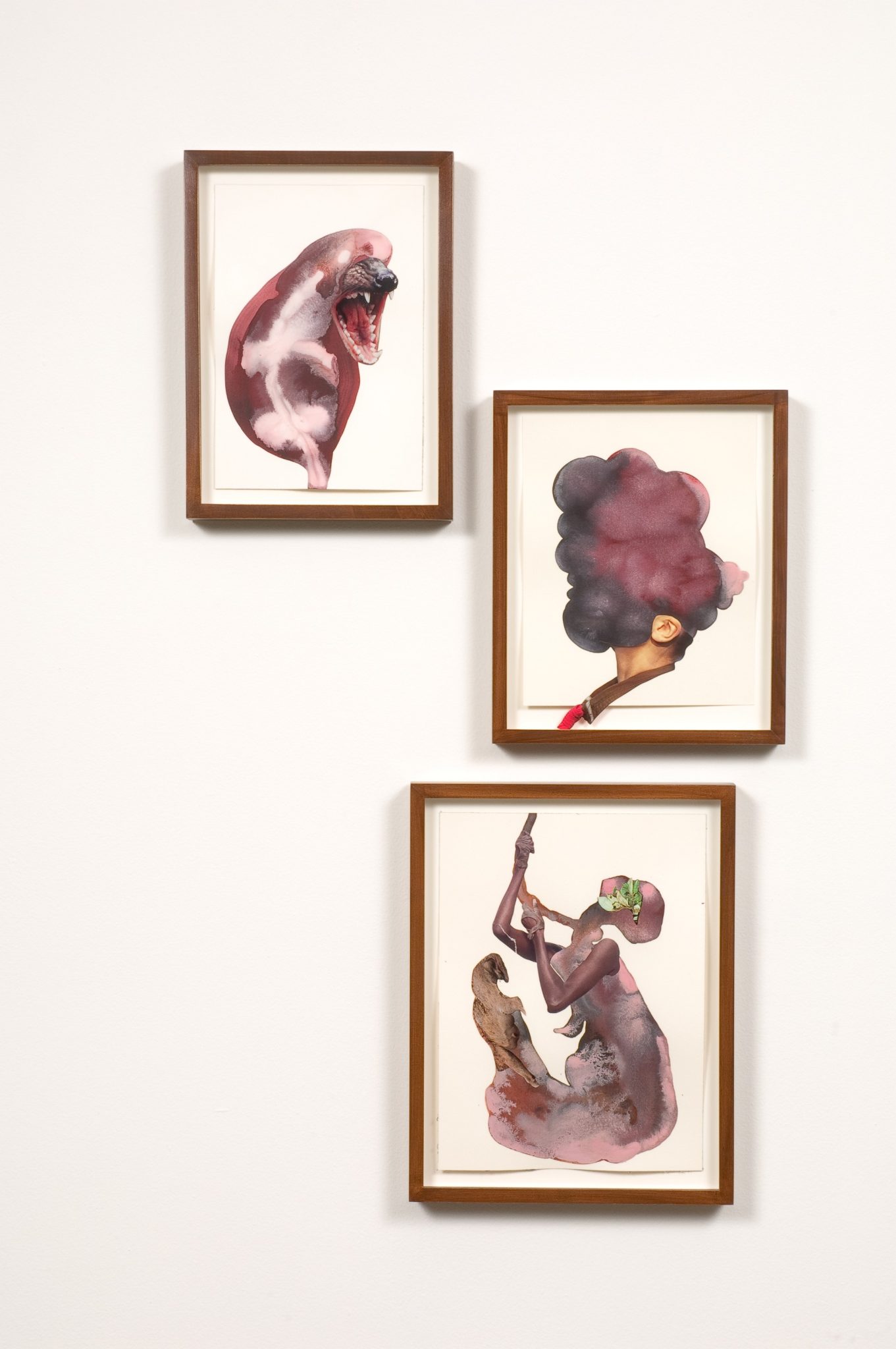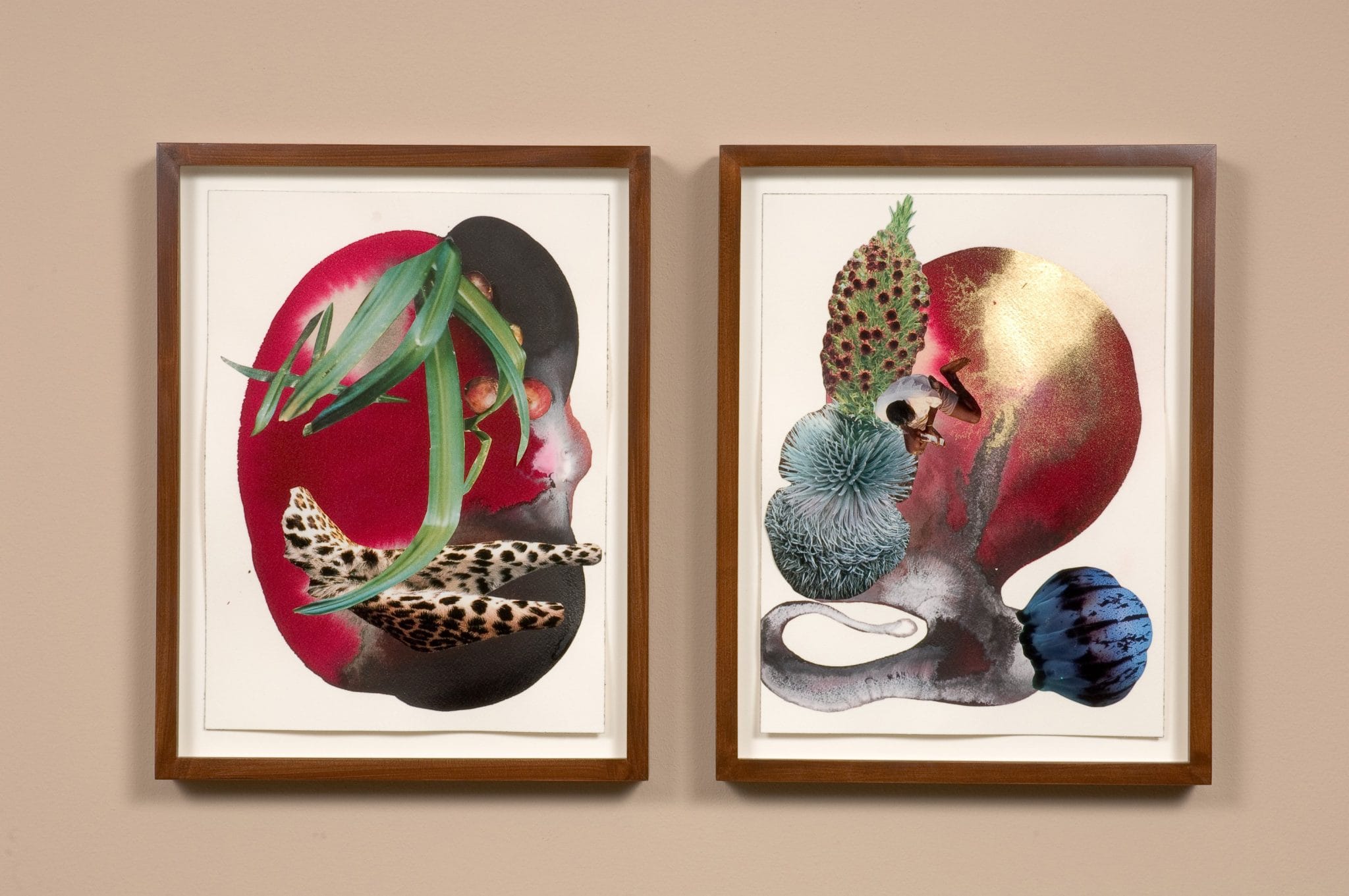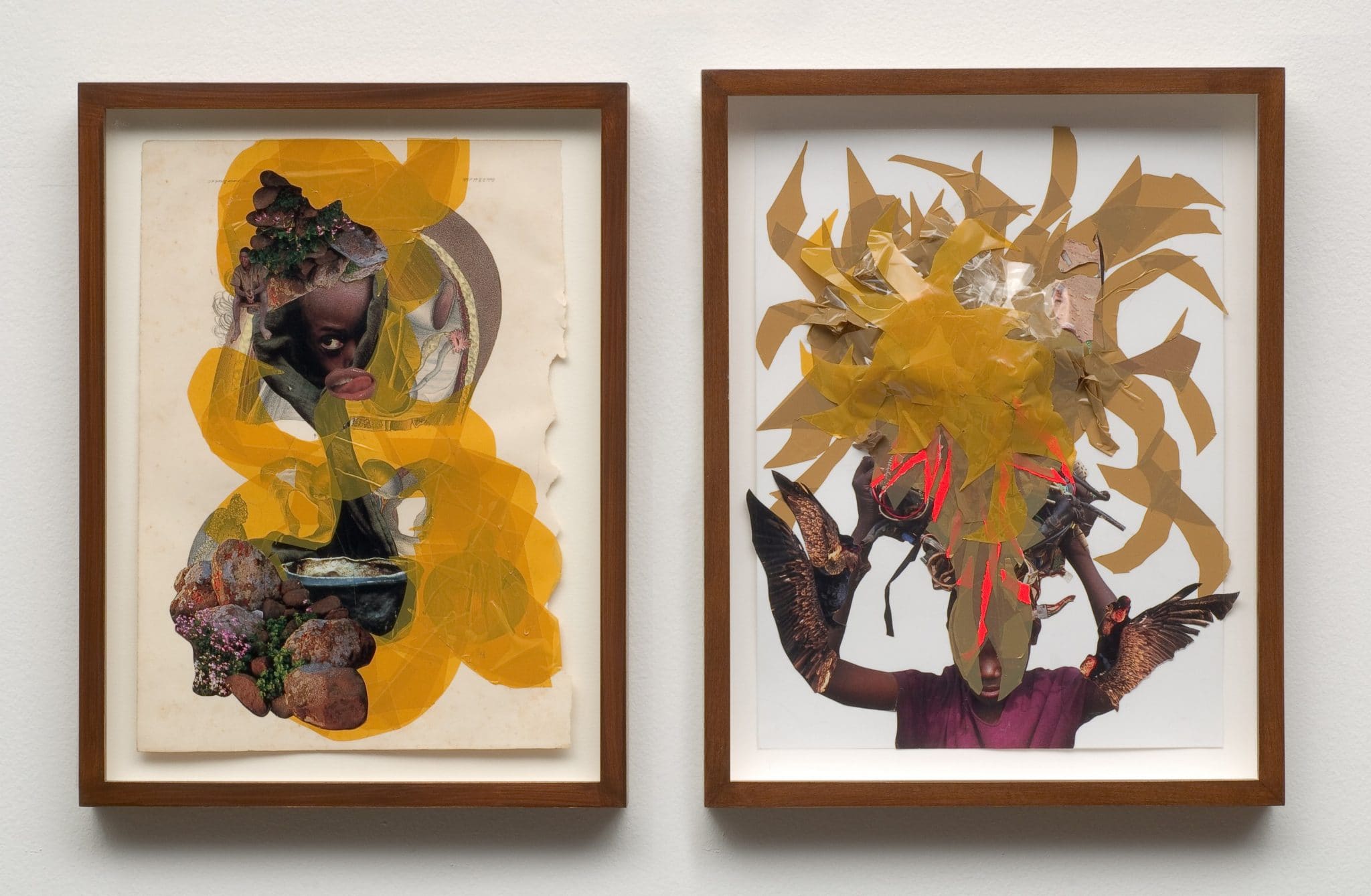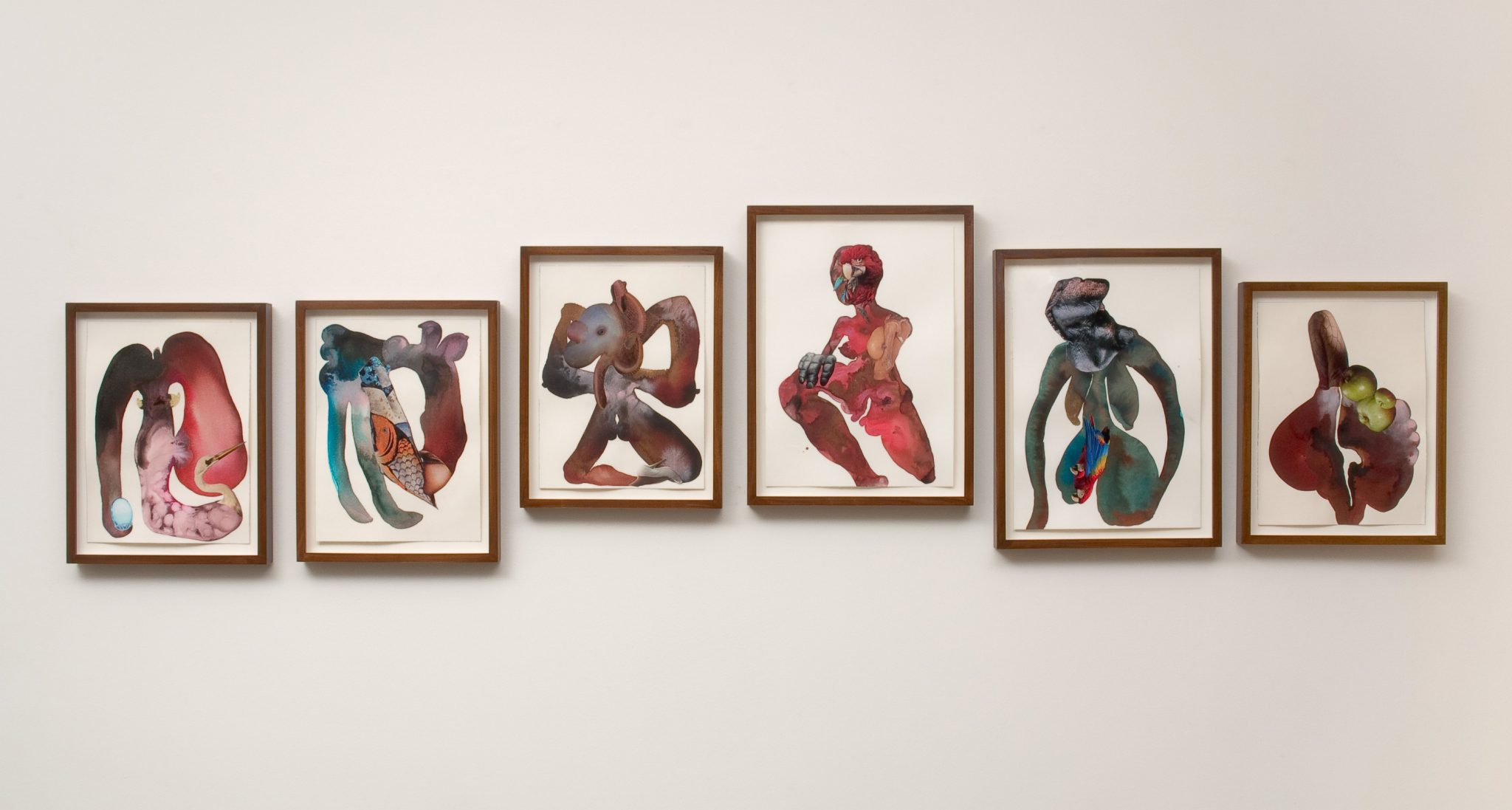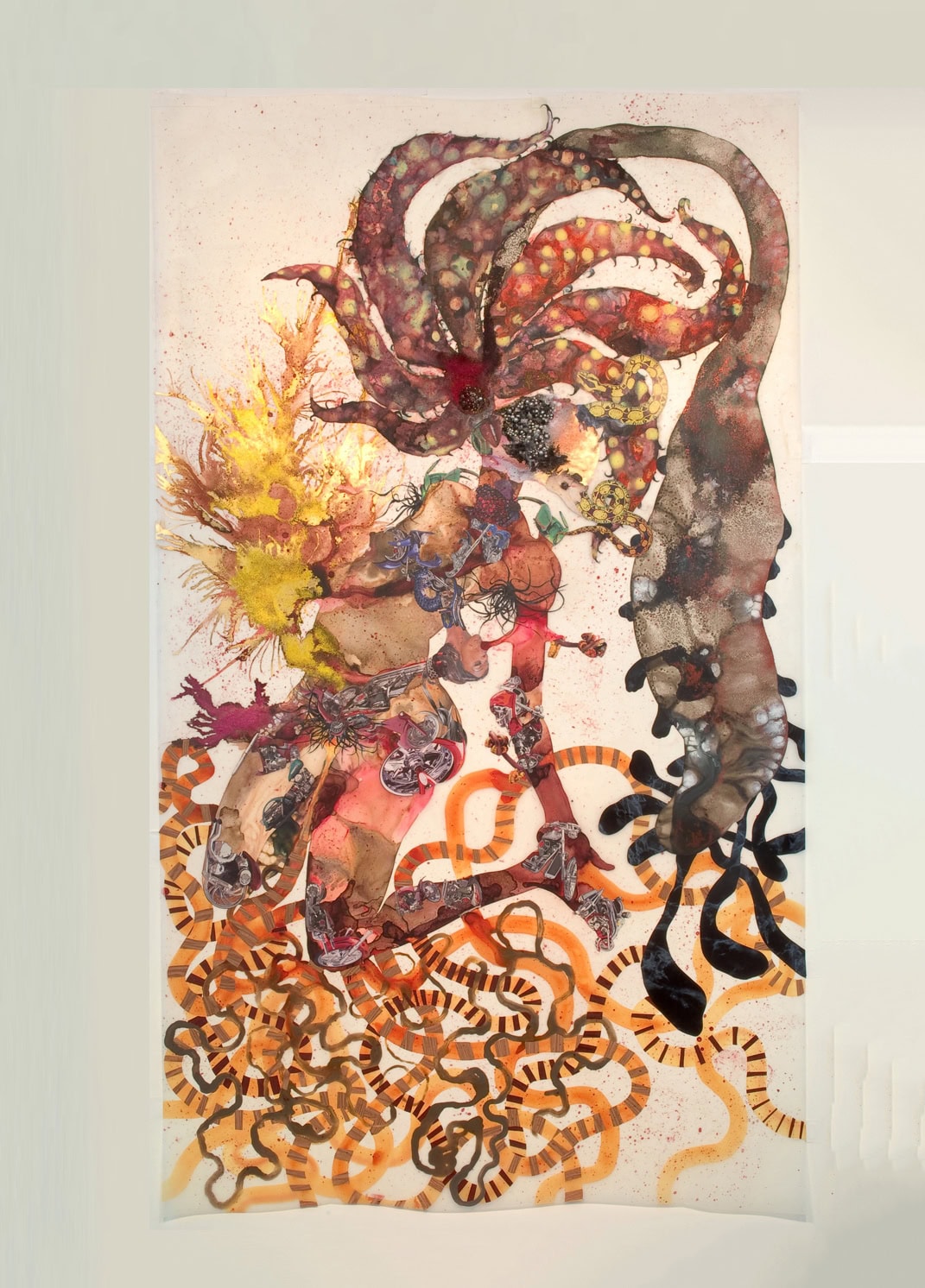 Press Release
Susanne Vielmetter Los Angeles Projects is pleased to present a solo exhibition of Wangechi Mutu's work in the entire gallery space. Entitled "Little Touched", the exhibition will feature new drawings, collages and sculptures.
"Some play activities are restricted by rules and regulations and some are also supervised by umpires, referees, and judges, and some or not…even the most closely codified play activity permits personal options from which not only individual expression but also individual improvisation, stylization, and elegance emerge."
Albert Murray in conversation with Gail Gelburd. From Romare Bearden in Black-and-White, Photomontage projections 1964.
In a world in turmoil and transition, Wangechi Mutu's latest body of work culls from a sense of play and whimsy. It also stimulates the notion of "In the Cut" a phrase used in urban and rural settings alike. It speaks to seclusion or those off the beaten track, where ritual and reflection exist; the primordial is embraced, whereby instincts, the body and the gut prevail.
Yet with words and language, play is always abound. For some, "In the Cut" means that quiet space, that groove between songs – known as cuts or tracks – on an album; perhaps one by Nina Simone, where the silence is just as powerful as the scream. Jazz. The cut can mean a flower or even the vagina – pollination, the giver of life, creation, the right move.
The phrase and all its variables speak perfectly to Mutu's work. Each phrase that she uses, each cut she makes, each placement, touch, lends itself to a broader translation of the whole and her continued innate exploration of the divide.
Last year in Atlanta, while installing the work The Cinderella Curse SCAD, Mutu injured her right elbow. The work calls for perforations in the wall, reminiscent of bullet holes often found in urban and/or war torn facades through out the world. The irony was not lost on Mutu. Though she often works with the body, her injury insisted that she listen to it, enabling her to find that sense of simplicity nestled within what is perceived as limitations, the stretch and pulling, chaos and control. Simply put, "The reason I hurt myself," says Mutu. "Is because I was using too heavy a hammer."
Though large works on mylar have been at the forefront of Mutu's recent offerings, she has again returned to smaller works on paper, harkening the exceptional Pin-Up Series, 2001, executed for the exhibition Africaine at the Studio Museum in Harlem. Works on paper offer a different challenge. "Paper swells like a tree," says Mutu. "and changes when you add on something. It is representative of the earth and of us rather than separated from it." Mutu is showing not telling, revealing the notion of the various aspects of play and form, from collage to sculpture, ritual and practice. She's encouraging the viewer not only to look at the scars on the bark, but to explore the rings that that articulate the tree's story.
Mutu engages with language and how we understand one another. This body of work exemplifies that what is seen as mundane, in giving hands, can become a pas de deux between the real and the abstract. It rids itself of victimization and allows it to, again, trust in play.
Mutu has walked through the garden, seen the flowers, and although she notices the weeds and sees the beauty in them, she does not allow them to take over. She pulls them up as she goes, making more room for her roots and the re-examination of injured.
Brian Keith Jackson, February 2008
Wangechi Mutu graduated with an MFA degree from Yale University in 2000 and received her BFA at Cooper Union College, New York. Her work has been shown in solo exhibitions at the San Francisco Museum of Contemporary Art, at the Miami Art Museum, at ArtPace, San Antonio, and at Victoria Miro Gallery, London, SikkemaJenkins Inc, New York and Susanne Vielmetter Los Angeles Projects. Her work was included, among others, in "Collage: The Unmonumental Picture" at the New Museum, New York; in "Fractured Figure: Works from the Dakis Joannou Collection", DESTE Foundation, Athens, Greece; in "Star Power: Museum as Body Electric", Museum of Contemporary Art Denver; in "Global Feminisms: New Directions in Contemporary Art", Brooklyn Museum, NY; "USA Today", Royal Academy of Art, London, "Still Points in the Turning World: SITE Santa Fe's 6th Biennial", SITE Santa Fe, NM, "The 2nd Seville Biennale", Centro Andaluz de Arte Contemporaneo, Sevilla, Spain; "Infinite Painting: Contemporary Painting and Global Realism", Villa Manin Centre for Contemporary Art, Passariano, Italy, "The F-Word: Female Vocals", Warhol Museum, Pittsburgh, PA; "Out of Time: a contemporary view", Museum of Modern Art, NY; "Africa Remix", Kunstpalast Duesseldorf, Germany, Centre Georges Pompidou, Paris, and Moderna Museet, Stockholm, Sweden; in "Only Skin Deep Changing Visions of the American Self", International Center of Photography, New York; in "Pin-Up: Contemporary Collage and Drawing", Tate Modern, London, in "Fight or Flight", Whitney Museum of American Art at Altria, New York; in "I Feel Mysterious Today" at the Palm Beach Institute of Contemporary Art, Palm Beach, and at the Studio Museum Harlem, New York.
Wangechi Mutu's work is included in the collections of the Museum of Contemporary Art, Los Angeles, the Museum of Modern Art, New York, the Museum of Contemporary Art, Chicago, the Whitney Museum of American Art, New York, the San Francisco Museum of Modern Art, San Francisco, the Studio Museum Harlem, Harlem, the UCLA Hammer Museum, Los Angeles, the Altoids Collection/ The New Museum of Contemporary Art, New York, and the Blanton Museum, University of Texas, Austin. This is her third solo exhibition at the gallery.
Susanne Vielmetter Los Angeles Projects is located at 5795 West Washington Blvd in Culver City, between Fairfax and La Cienega. Gallery Hours are Tuesday through Saturday, 11 am – 6 pm and by appointment. For directions, please visit the gallery webpage.