Images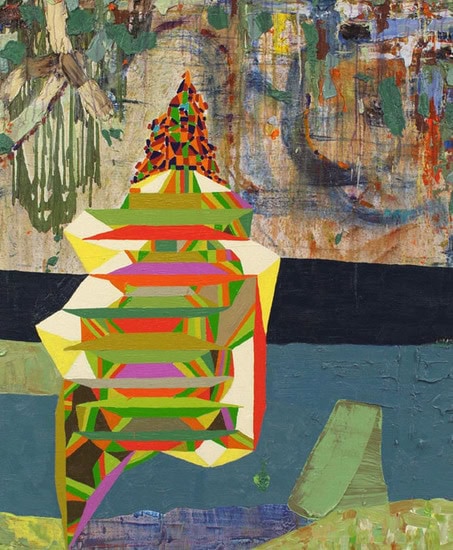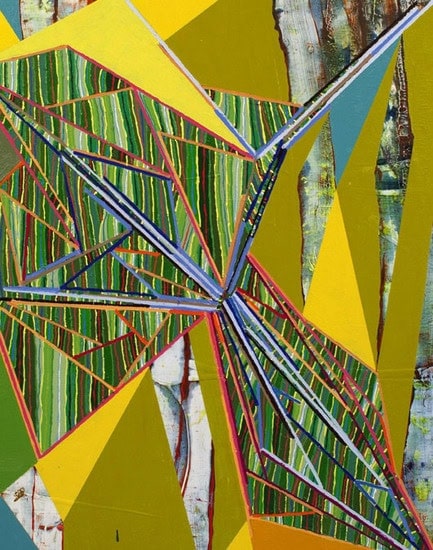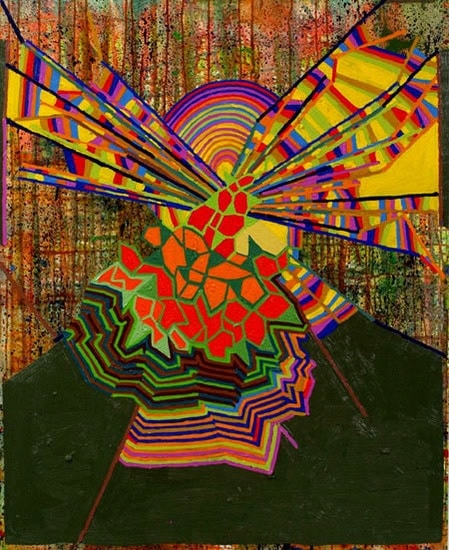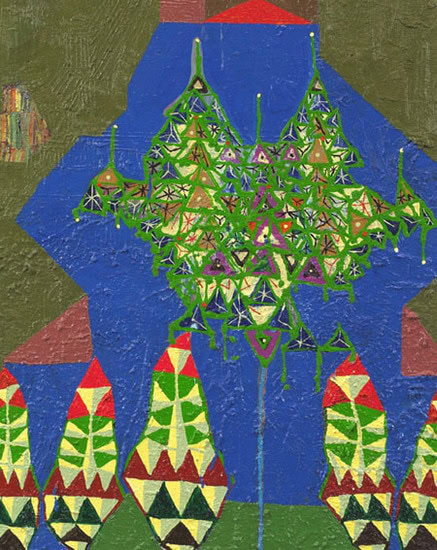 Press Release
Featuring paintings, drawing, sculpture, film, and sound; "Lines and Spaces" continues Roden's work with self invented translation systems towards the merging of conceptual strategies and intuitive process.
Working with remembered grammar school music teachings (notes on the lines are the first letters of the words "Every Good Boy Does Fine", and notes in the spaces spell the word F-A-C-E), Roden translated a 12 page classical musical score into a series of rules and cues based on the notes as well as the visual structure of the score and it's series of repetitions. Each of the paintings and sculptures, use a few bars of music – roughly 60 to 100 notes – to determine various decisions towards the creation of the finished works. in the paintings, the large number of variables has also determined an ambitious jump up in scale.
The sound work also incorporates a translation of a few bars of music into a wooden structure and a sound composition, but in this case the systems become more complex as they also determine the color choices. Musical note and color equivalents found in resources as varied as Wallace Rimmington's color music and Henry Dreyfuss' symbol sourcebook are averaged to create a definitive model.
Inspired by the fact that the musical staff is the same size as 16 mm film stock, Roden created a film by tracing the notes of the entire score onto 16 mm clear leader. While the resulting piece of film is the actual length of the printed score; the work was transferred to digital video so that the length of the projected silent film would be equal to the length of the piece of music if performed on a piano.
Along with the rules generated from the musical score, a number of other influences have found intuitive ways into these works, including a visit to Corbusier's Chapel at Ronchamp, Rudolf Steiner's Goetheanum and his writings on architecture, a book on music at the Paris Exhibition of 1889, Giuseppe Terrangi's Danteum, Alexander Graham Bell's kites, Myron Stout's writings, and Alvaro Siza's Serpentine Gallery pavillion.
Steve Roden received his MFA at the Art Center College of Design. His work has been shown, among others, at, the San Diego Museum of Contemporary Art, La Jolla, the San Francisco Art Institute, San Francisco, CA, the Drawing Room, London, the Serpentine Gallery, London, the Fresno Metropolitan Museum of Art and Science, Fresno, CA, Nicole Klagsbrun gallery, NY, the Tang Teaching Museum at Skidmore College, Saratoga Springs, the Centre George Pompidou Museum, Paris, France, the Center for Curatorial Studies, Bard College, New York, the UCLA Hammer Museum, Los Angeles, and the Sculpture Center, New York.
Additional works from this series will be shown in April at studio La Citta gallery in Verona Italy; and Roden will create a site specific sound installation for James Turrel's Skyspace at the Henry Museum in Seattle in the fall.