Images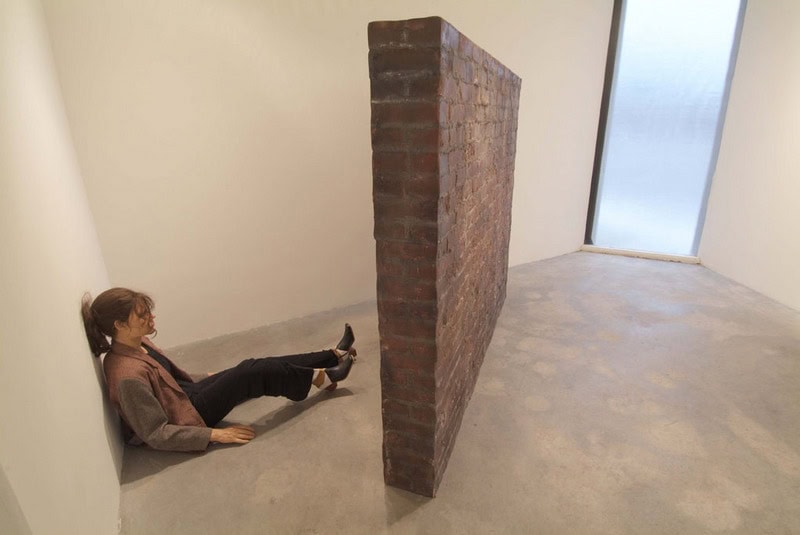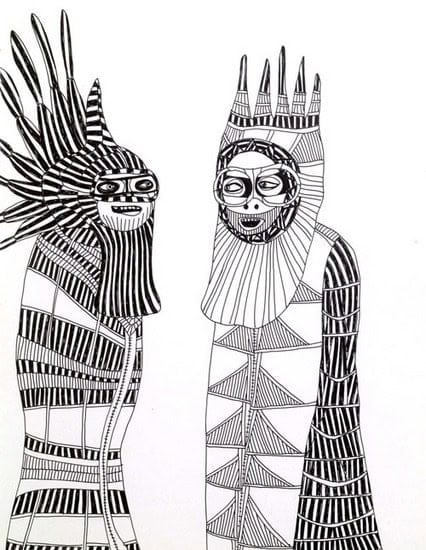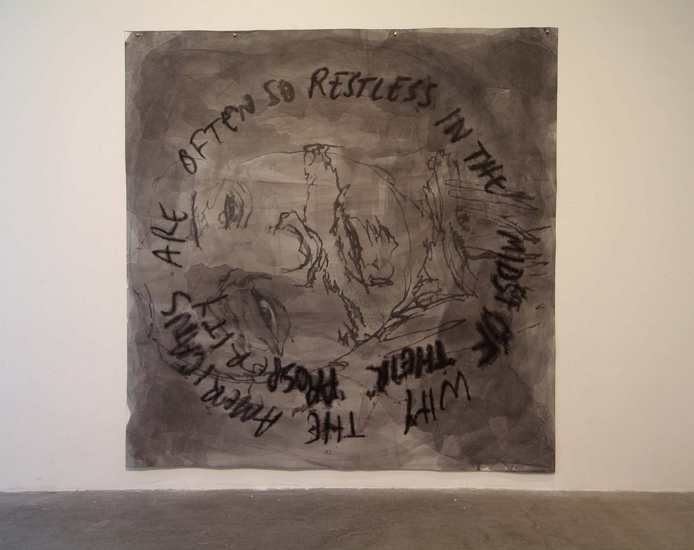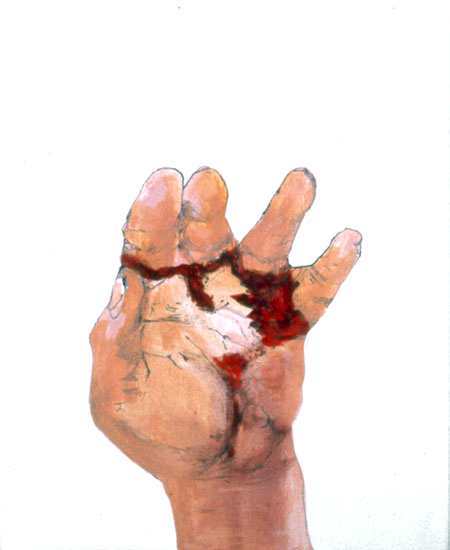 Press Release
Essay by Lauri Firstenberg
Susanne Vielmetter Los Angeles Projects is please to present CUT, a group exhibition with works by Laylah Ali, Edgar Arceneaux, Mark Bradford, Whitney Bedford, Bjorn Copeland, Sean Duffy, Les Leveque, Wangechi Mutu, Amy Sillman, and Mathilde ter Heijne.
The exhibition brings together a group of artists who explore concepts of fragmentation, separation, and interruption. Approaching this premise from widely divergent positions, they are united by an artistic approach that employs an interruption of an ongoing process or material, an abrupt repositioning of meaning from a familiar into a new context, thus producing a fractured and re-structured reality. Some artists in the exhibition achieve this by using physical techniques of cutting and splicing, such as collage, montage, and film cut, others operate within conceptual strata of dislocation and fracture. Their layered and complex work provides an opportunity to challenge established viewing patterns and to release perception from familiar routines.
In collaged works on paper, Mark Bradford continues to explore the layered fabric of his urban community. Bjorn Copeland experiments with collage to create visual order from a multitude of found magazine images resulting in flickering op-art inspired works. Amy Sillman presents collages on paper elaborating her use of fragmented shapes and figurative elements to compose painterly landscapes. In a new drawing, Edgar Arceneaux continues to interrupt a linear reading – his exploit of alliteration and association, his weaving together of connotational connections, is to no small extent intended to subvert rational order and disturb linear logic. Sean Duffy presents a multi-ton-armed turntable assembled from cut vintage turntables, creating a time delayed and layered sound experience that is matched by the aesthetic tripling of the turntable. In her first film, Wangechi Mutu shows a slow motion sequence of a woman cutting wood, a simple act that is poetic and haunting at once. Les Leveques 2 Spellbound is a frame-by-frame re-edit of Alfred Hitchcocks one hundred and eleven-minute psychoanalytic thriller into a seven and a half-minute music video. Performing Freuds notion of condensation and exploiting the symmetry of Hitchcocks camera, the stability of narrative logic is replaced with a Rorshachian dance where ecstatic bodies and identities intermingle and shift. In Wall Pain Thing Mathilde ter Heijne shows one of her doppelgaenger sculptures a special effects dummy fashioned to look like the artist. Cutting and culling each element of her work from a variety of sources, she composes her sculptures and films between fiction and documentary. Here, the artist is seen flinging herself repeatedly against a prison-like wall structure while her double recites texts of self affirmation used for patients recovering from post traumatic stress disorder. In a series of small paintings Whitney Bedford uses the painterly gesture to explore cut and severely injured hands. Laylah Ali uses the depiction of physical violence in disturbing images of strangely constructed characters that live in a mercilessly ruled world at once logical and incomprehensible.
We would like to thank Brent Sikkema and Michael Jenkins of Sikkema Jenkins & Co., Lisa Spellman of 303 Gallery, Matthias Arndt of Arndt & Partner, Lucien Terras and Christopher DAmelio of DAmelio Terras Gallery, Daniel Reich of Daniel Reich Gallery, Mary Leigh Cherry and Phillip Martin of cherrydelosreyes for making works by their artists available for this exhibition. Our thanks also go to Lauri Firstenberg for writing an essay for the exhibition.
Susanne Vielmetter Los Angeles Projects is located at 5795 West Washington Blvd in Culver City, between Fairfax and La Cienega, within walking distance of the Blum & Poe Gallery. Gallery Hours are Tuesday through Saturday from 12 – 6 pm and by appointment. Directions: Coming from downtown, take the 10 frwy west, exit at the Washington / Fairfax exit, turn left, it's the second building on your right. 10 frwy coming from the west side, take the La Cienega exit, go south to Washington Blvd, turn left, the building is in the 3rd block on your left, next to the Dunn Edwards store.