Images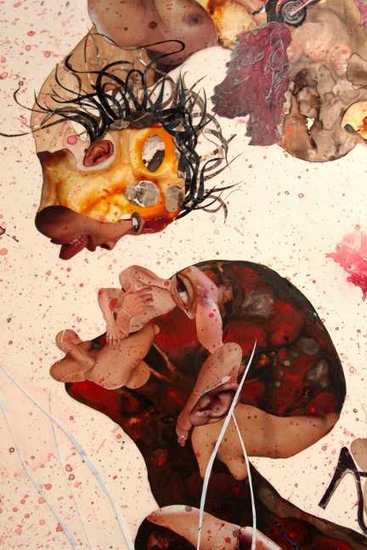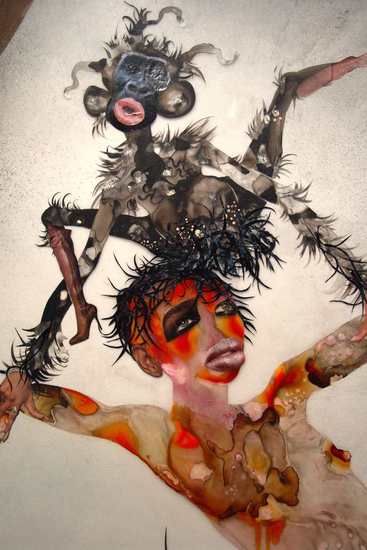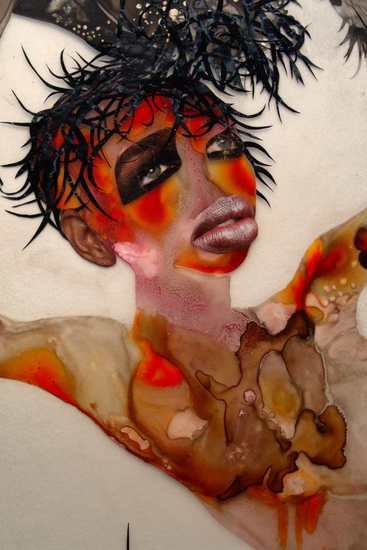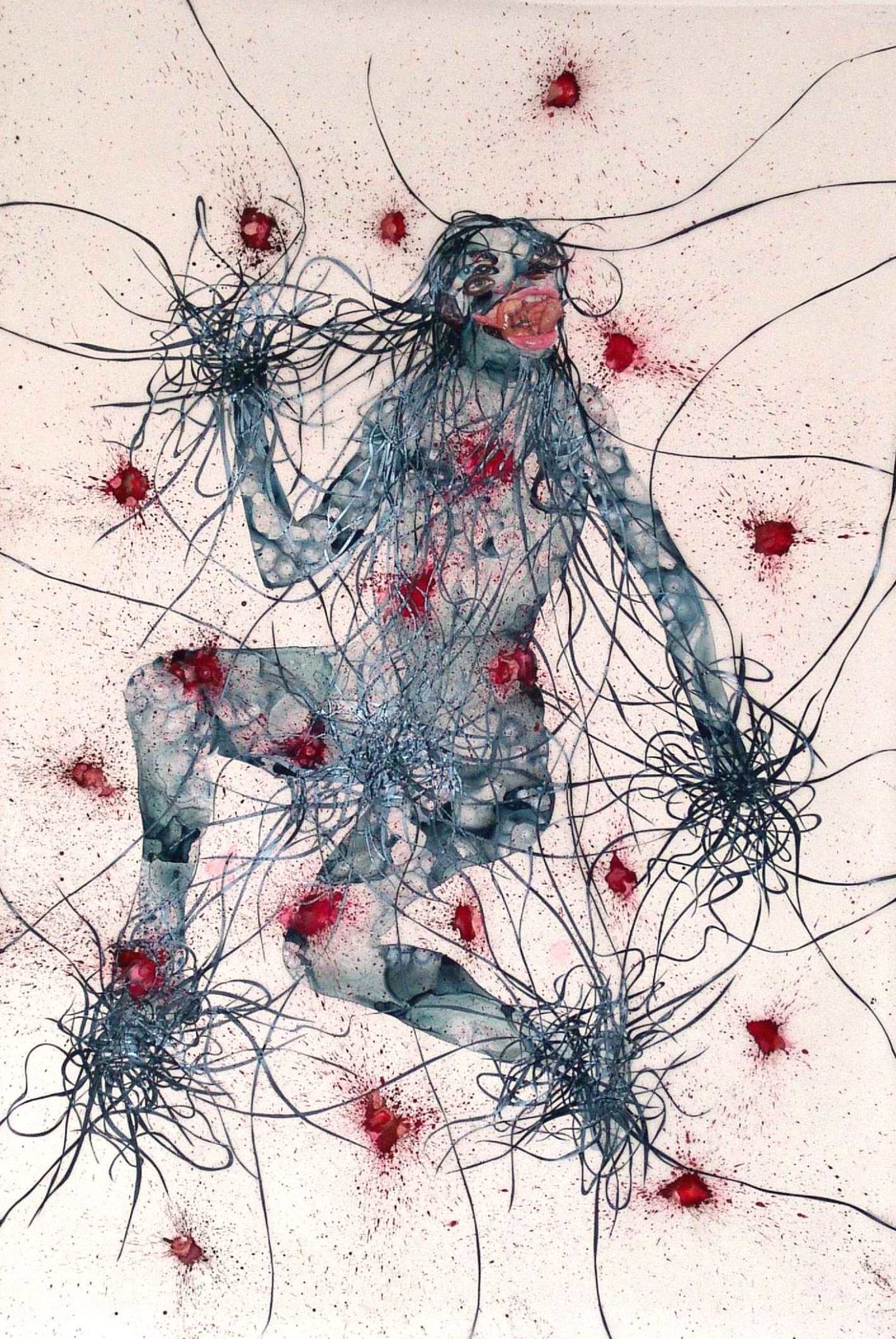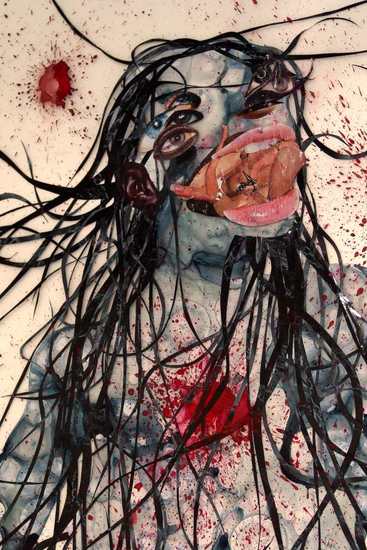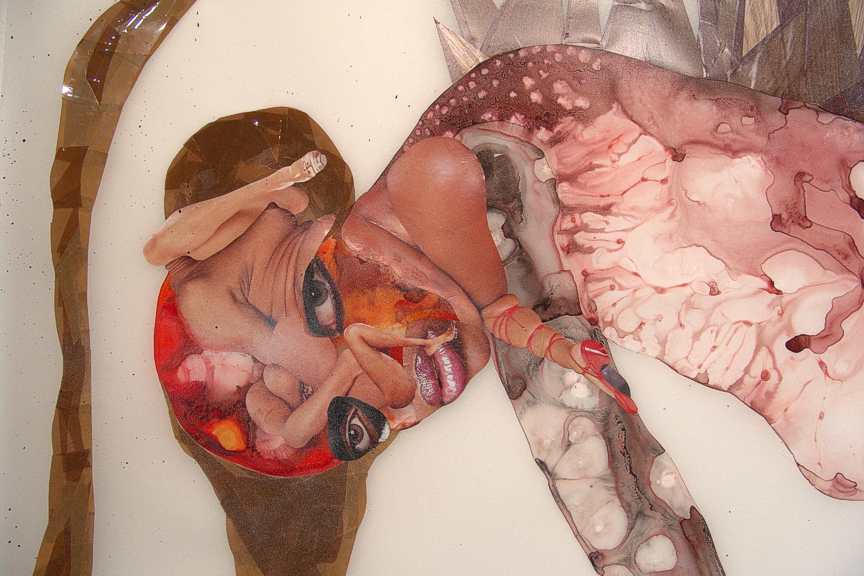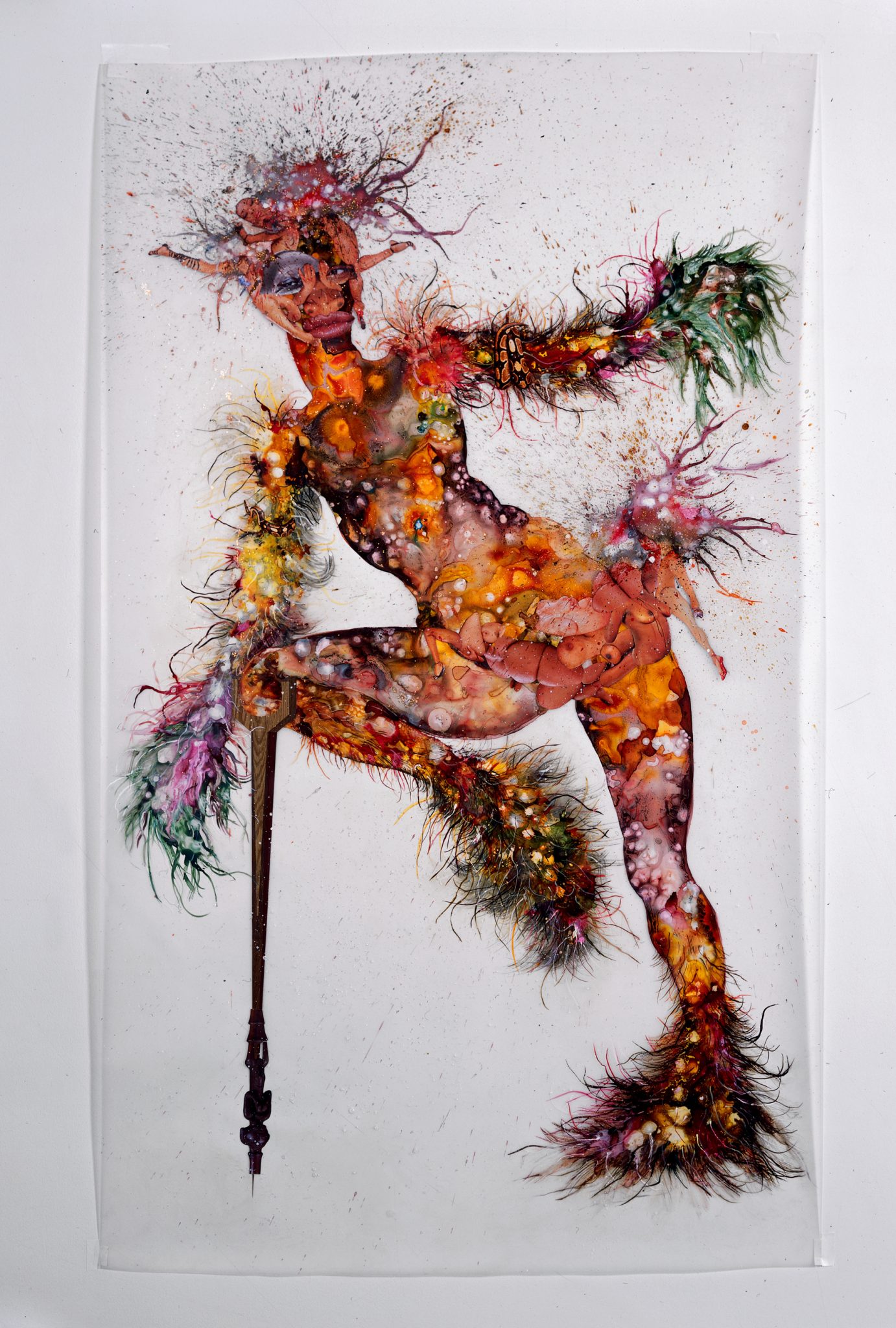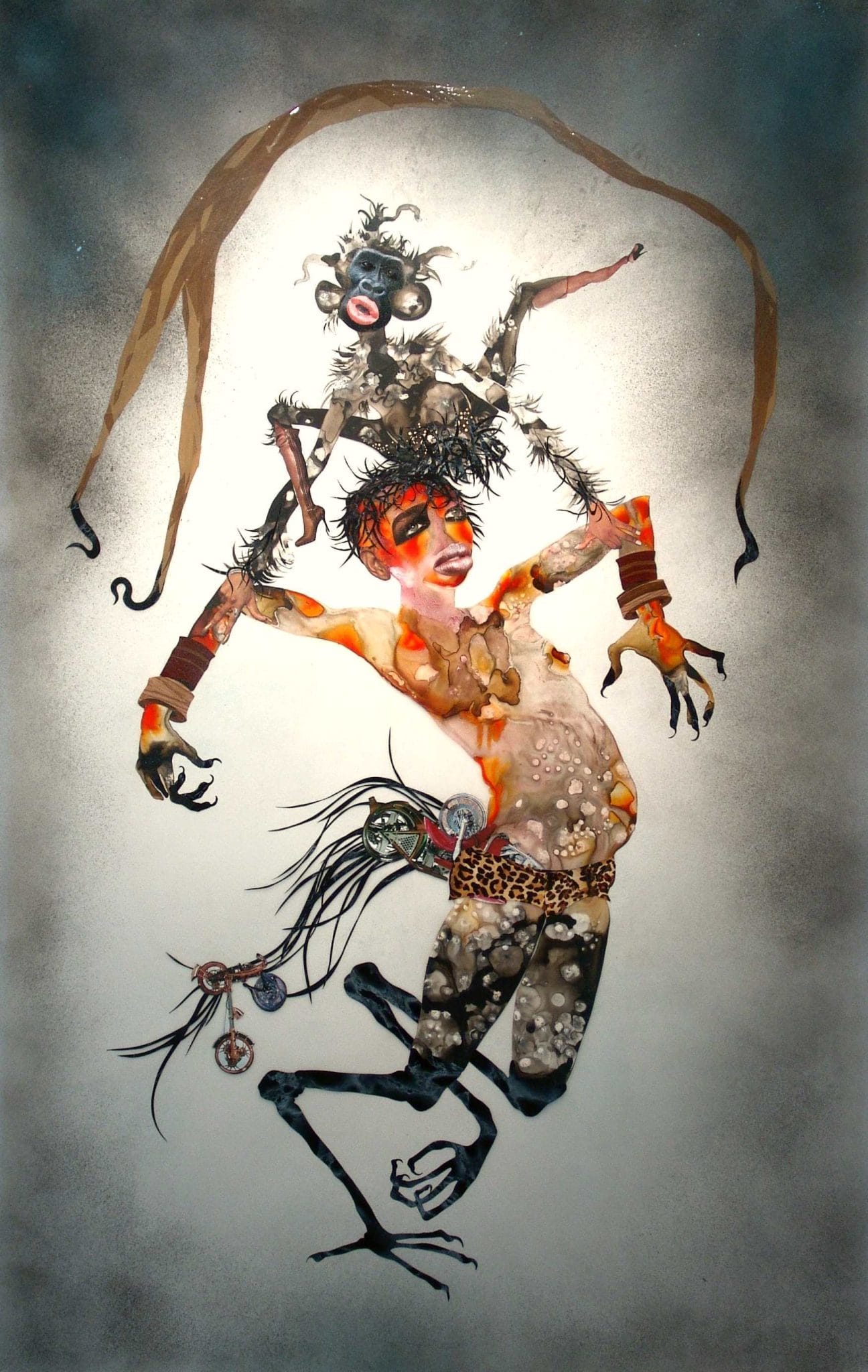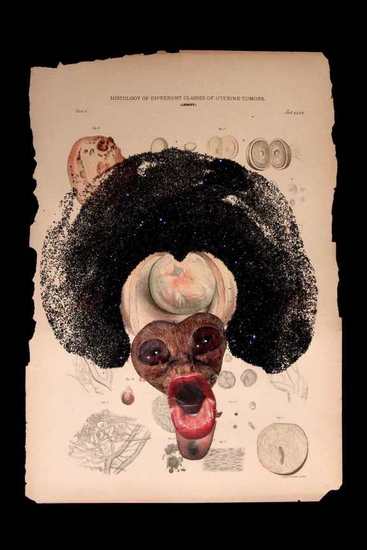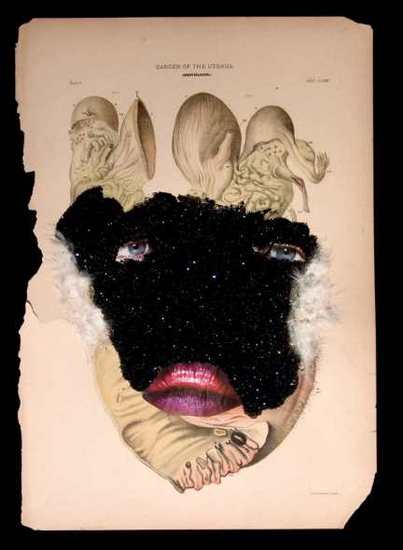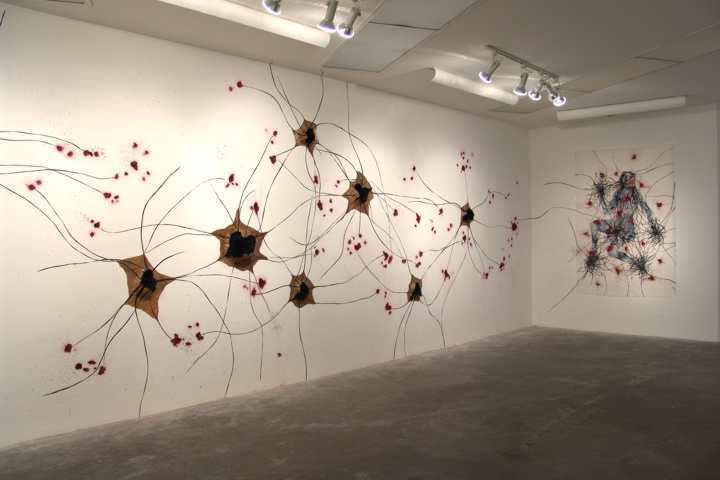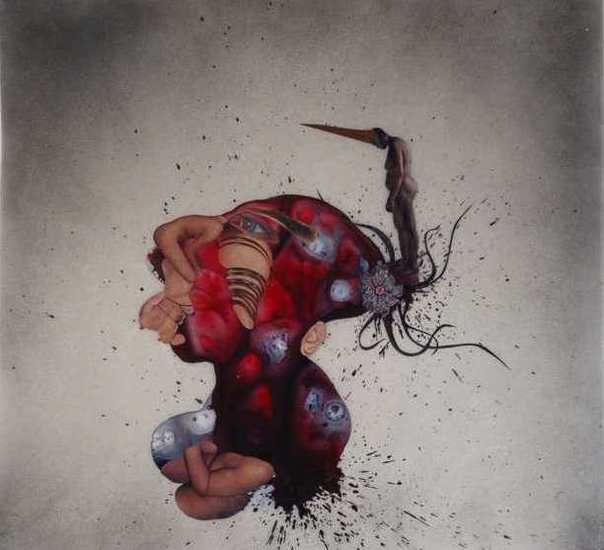 Press Release
Problematica: a category of classification for animals of unknown zoological affinity, even though their remains may be both well preserved and abundant
Susanne Vielmetter Los Angeles Projects is pleased to present new works by Wangechi Mutu. In her second solo exhibition at the gallery, Wangechi Mutu infuses her powerful female creatures with a personalized mythology and a critique of the historically problematic characterization of the African. The inept attempts of the first European explorers to describe their experiences, coupled with their already prevalent racial stereotypes, resulted in a history of misrepresentation that was either highly derogatory or at best fantastical and bizarre.
Mutu unveils and magnifies the misconceptions used to define African people, particularly women, who were depicted as malformed, hyper-sexual or un-evolved. Her visual allegories are filled with hybrid creatures that carry traces of these sinister representations, and yet it is these same mythological heroes she uses to dispose of this tradition of distortion. In her collages on mylar sheets and site-specific wall drawings Wangechi Mutu continues an artistic strategy that lets elements of the works spill over onto the surrounding walls and expand the works beyond the two-dimensional surface. She turns our desire to be enraptured by the unknown, to be fascinated by what scares us and frightened by what we desire into a powerful appeal to read and re-examine.
Wangechi Mutu graduated with an MFA degree from Yale University in 2000 and received her BFA at Cooper Union College, New York. Her work was recently included in "Pin-Up – Contemporary Collage and Drawing" at the Tate Modern, London; in "Fight or Flight" at the Whitney Museum of American Art at Altria, New York; in "I Feel Mysterious Today" at the Palm Beach Institute of Contemporary Art, Palm Beach; in "Africa Remix", at the kunstpalast duesseldorf, Duesseldorf, Germany, traveling to the Centre Georges Pompidou, Paris, France, the Hayward Gallery, London and the Mori Art Museum, Tokyo, Japan; and in exhibitions at the Studio Museum, Harlem, the Weatherspoon Museum, the International Center of Photography and the New Museum of Contemporary Art, New York. Wangechi Mutu has recently been awarded residencies at ArtPace, San Antonio , Texas, a the Studio Museum Harlem, New York and a Jamaica Center for the Arts Fellowship. Her work is included in the collections of the Museum of Contemporary Art, Los Angeles, CA, the Museum of Modern Art, New York, the Museum of Contemporary Art, Chicago, the Altoids Collection/ The New Museum of Contemporary Art, New York, the Studio Museum Harlem, Harlem, and the Blanton Museum, University of Texas, Austin. This is her second solo exhibition at the gallery.